Whiskey and Jr's December 11th 2018 litter
Newest pictures are at the top of the page, the further down you look, the younger the pups.
--------------------------------------------------------------
02-04-2019
Please let all pictures load, this is a huge update.
Below you will find 8 new pictures for each puppy, 40 in all!
All pups have now had 1st inoculations, vet check and two wormings.
Each puppy is sporting a new ID collar. The boy is in green, girls in orange.
THE BOY
Black Boy
He is a minority in this litter but he holds his own very nicely.
He is friendly, happy and playful, nothing shy about him.
He appears to be all black but keep in mind, his dad is brindle so a little brindle could show up on him or any of these pups some day.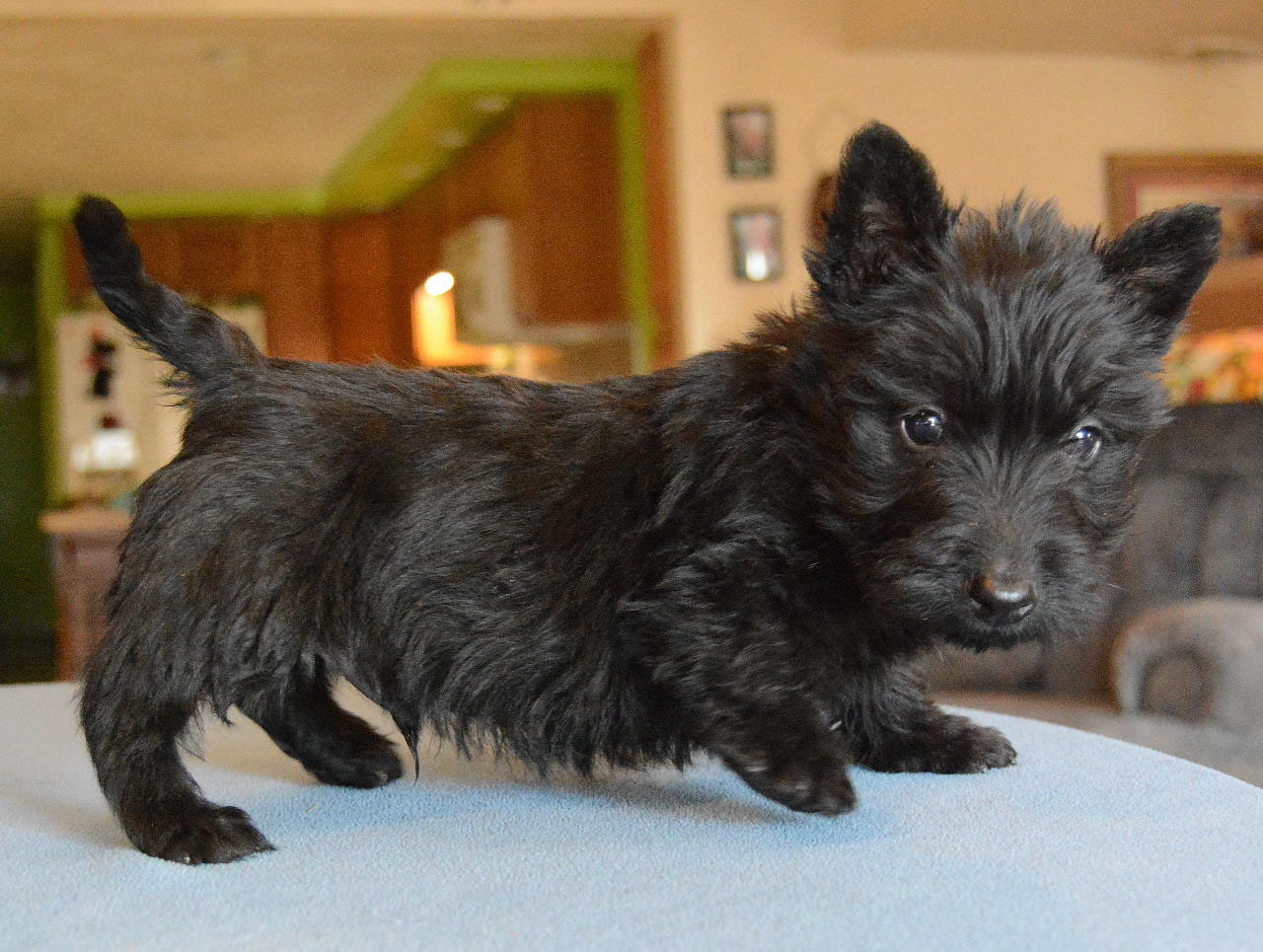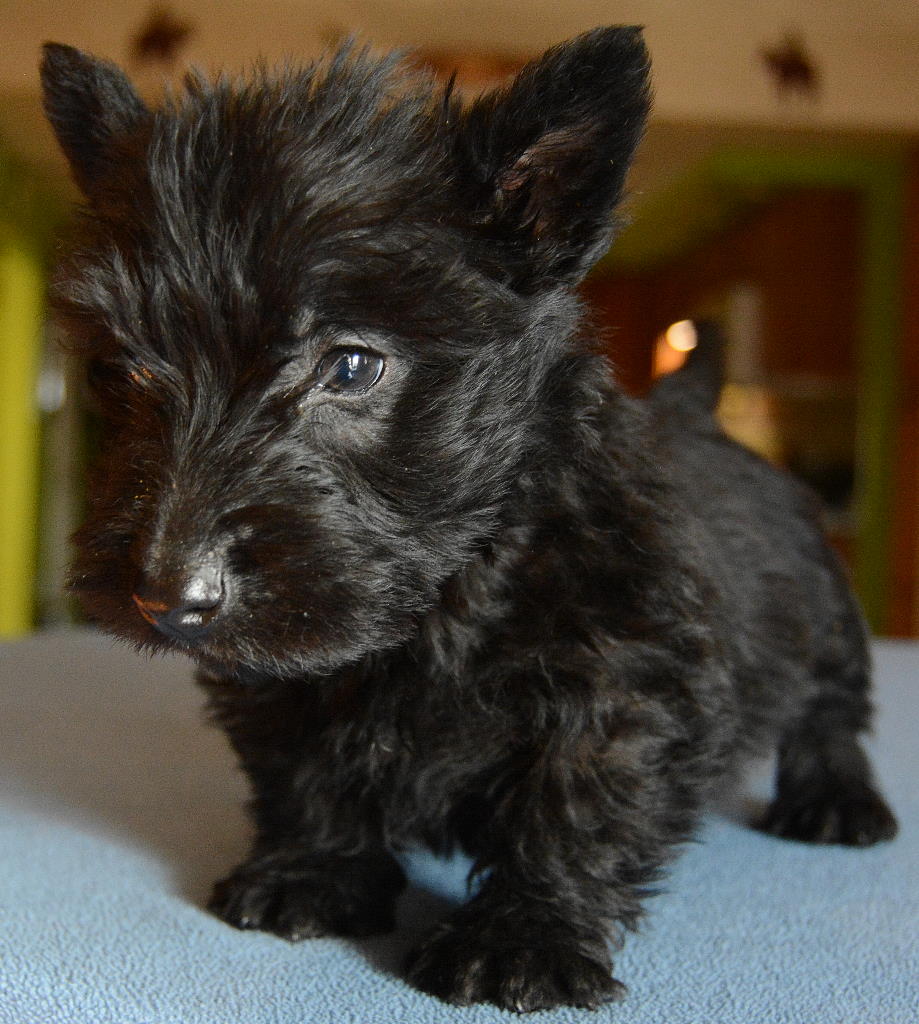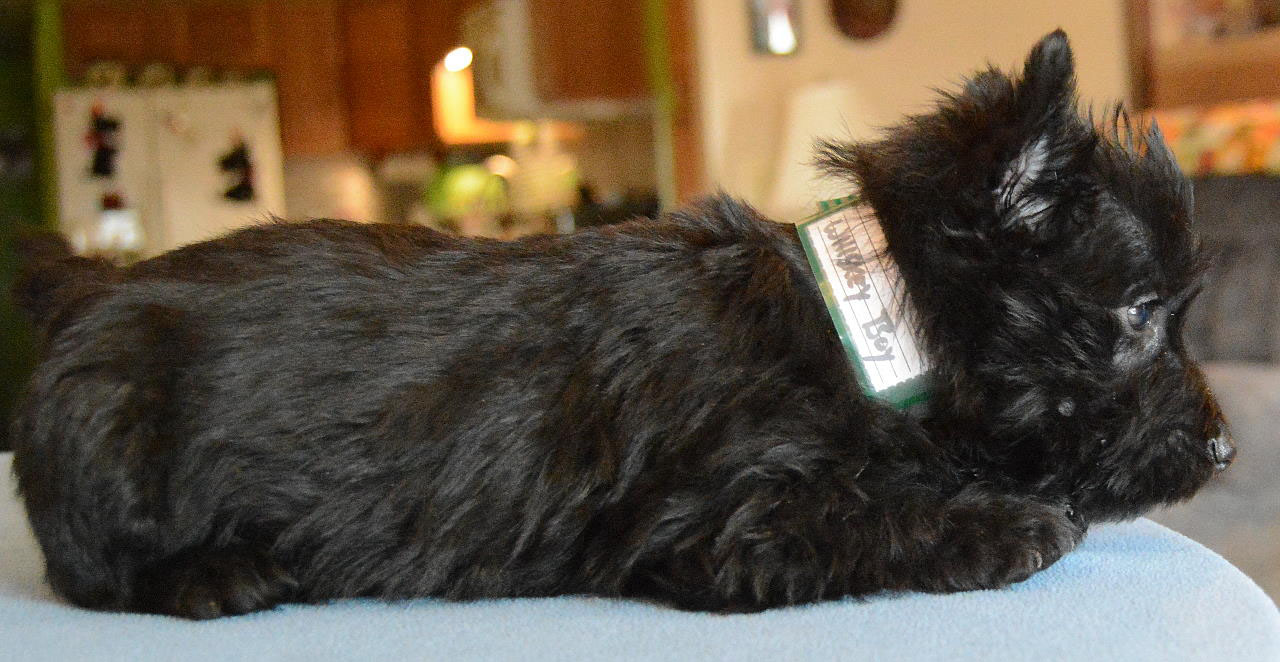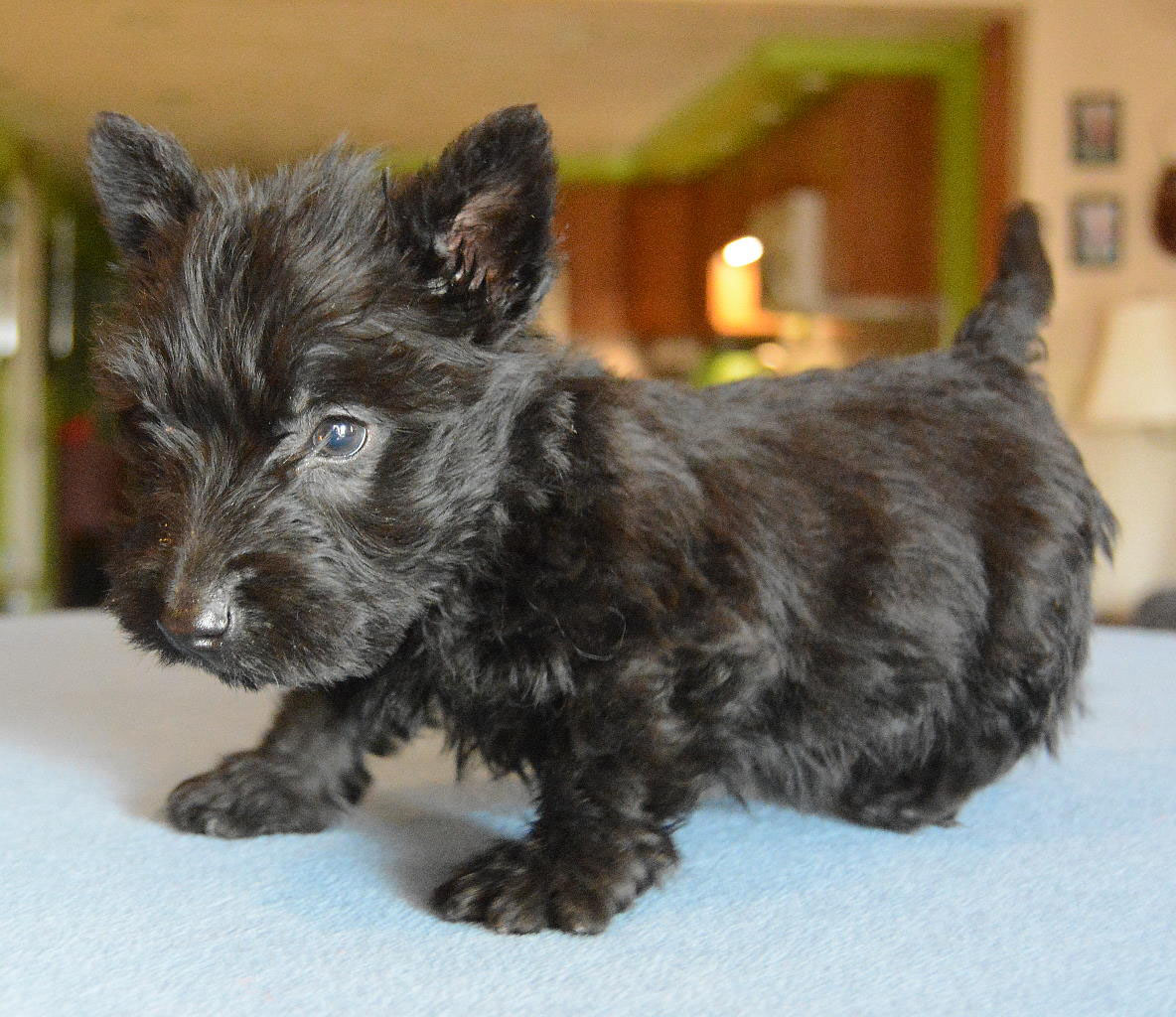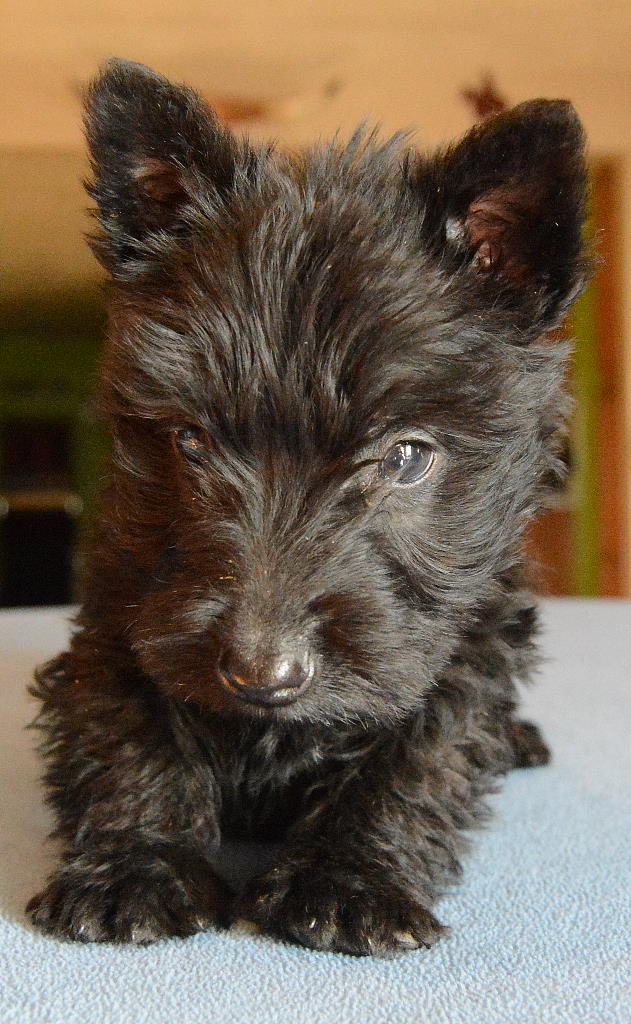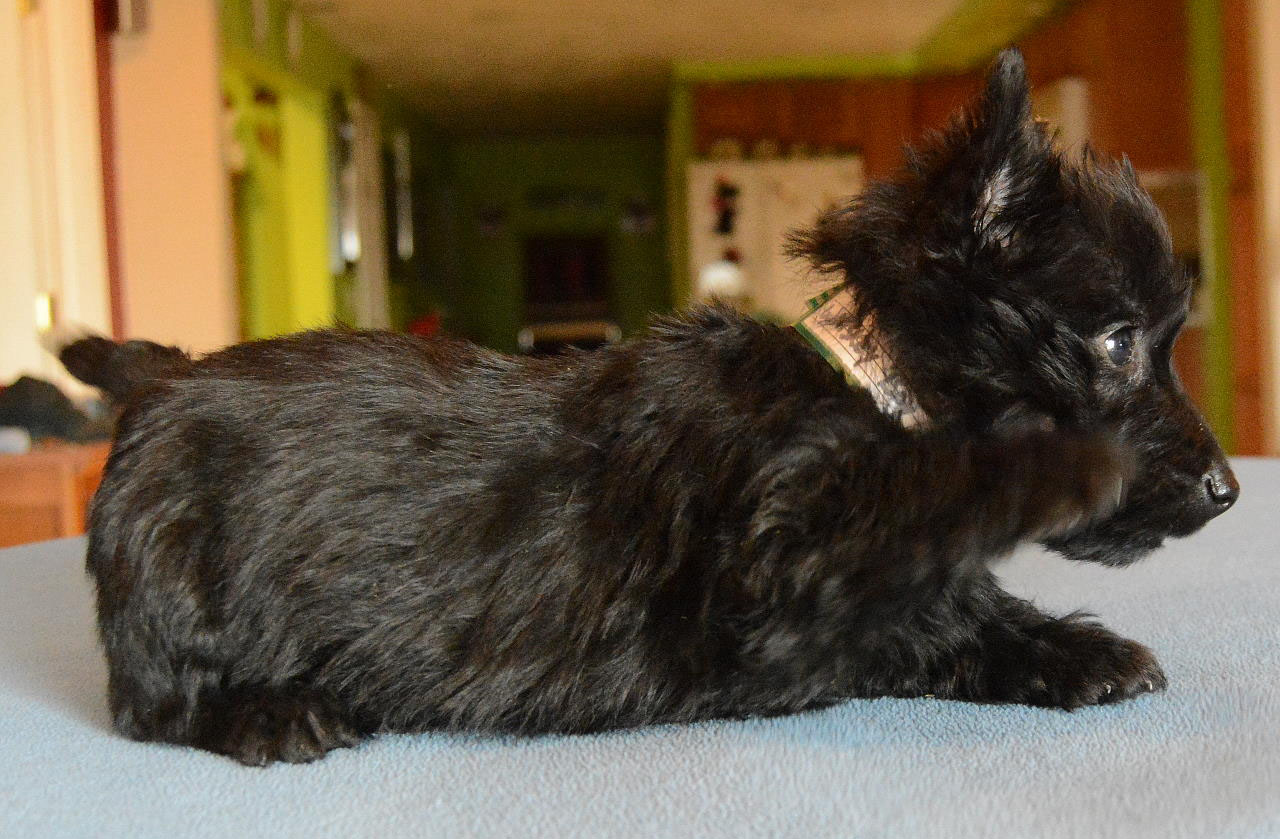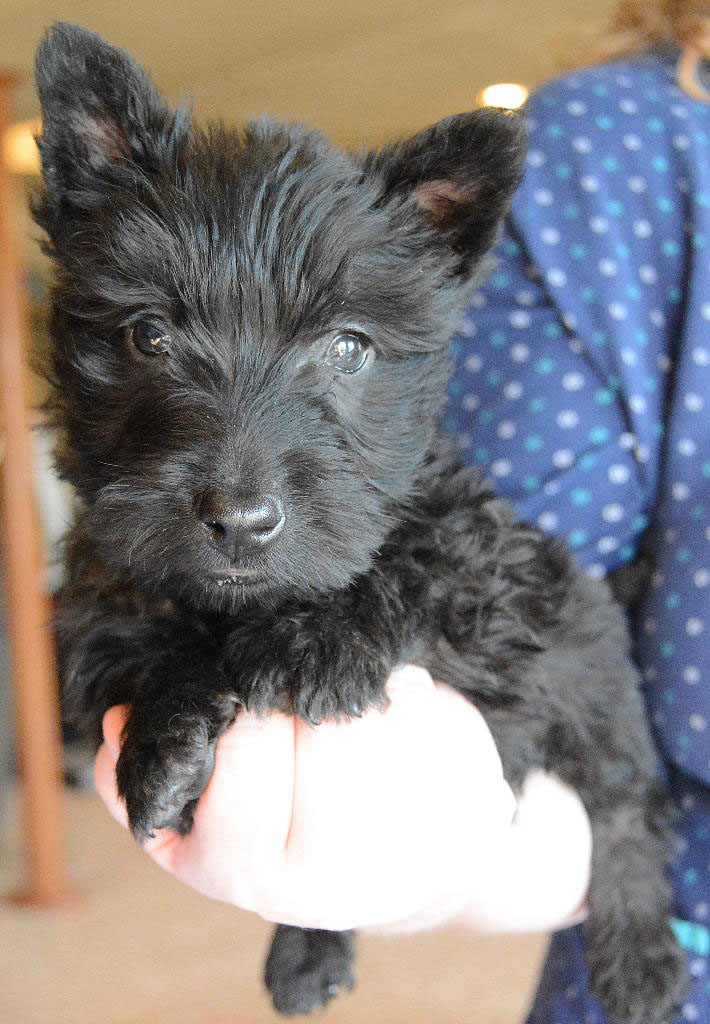 THE GIRLS
Girl #1
She was the runt of the litter but it's hard to tell now, she has filled out nicely.
She is a very affectionate pup, she loves to be held.
She has some faint brindle on her.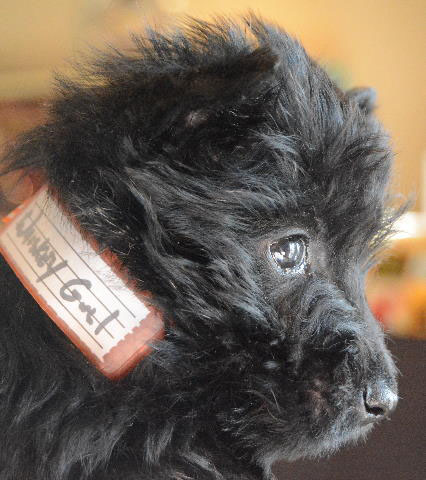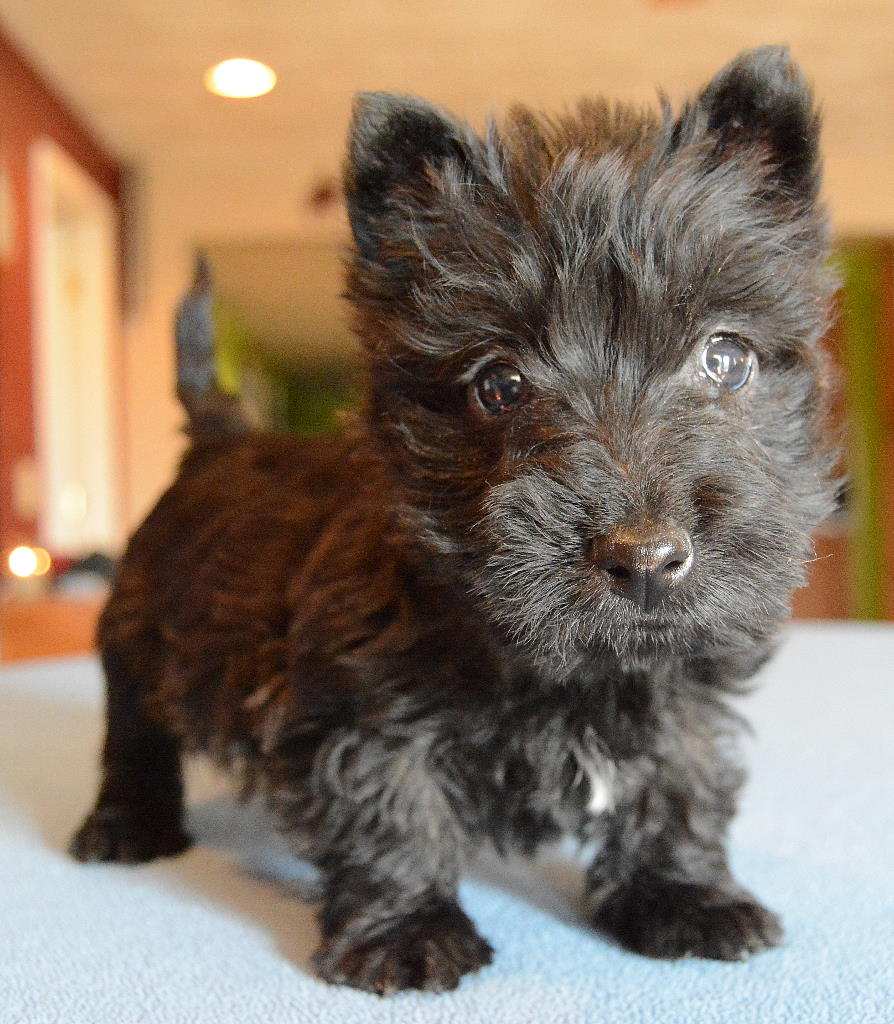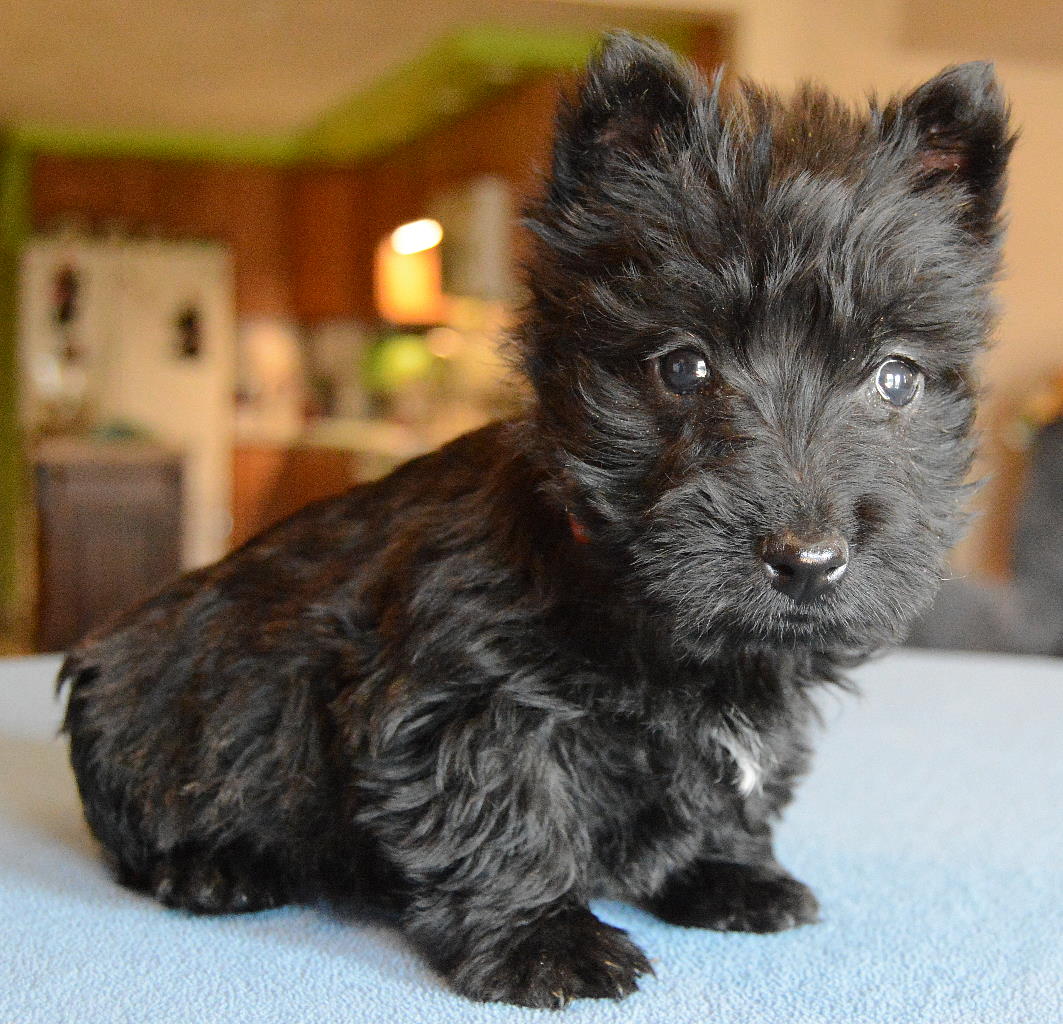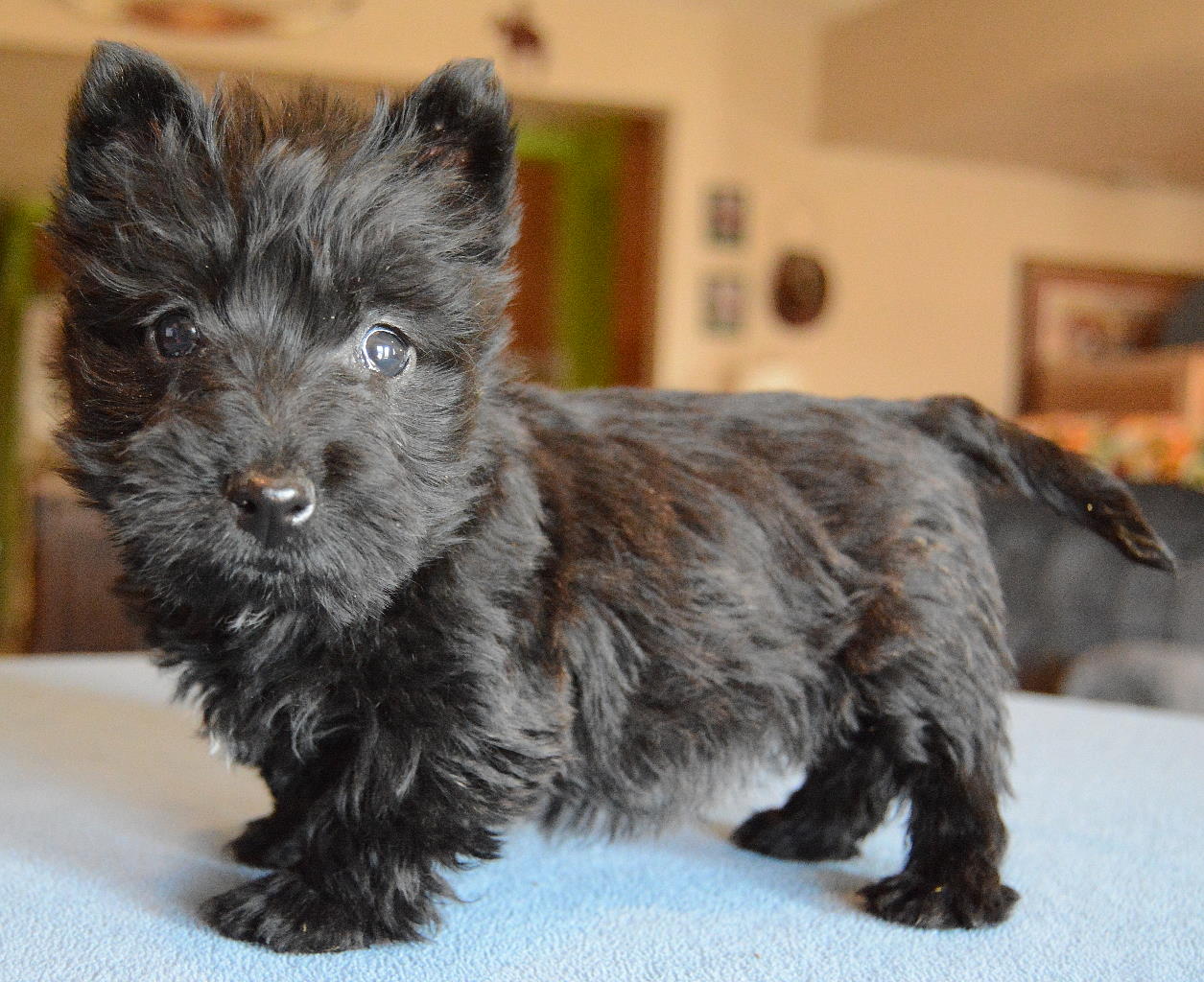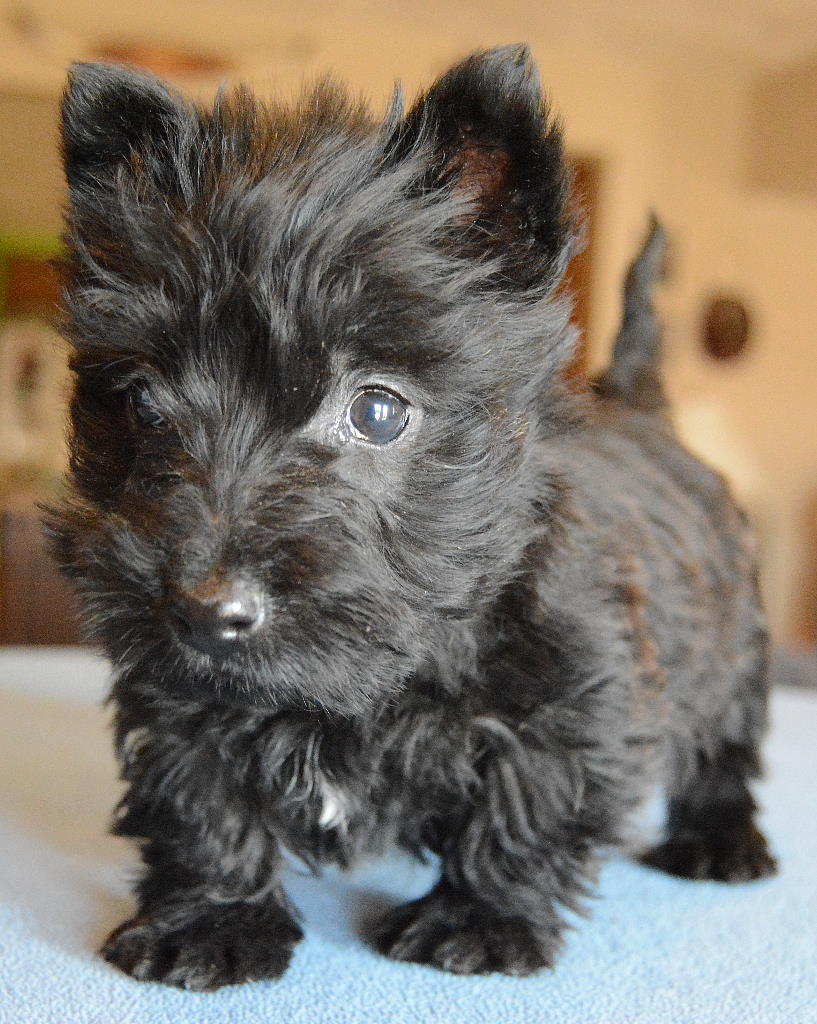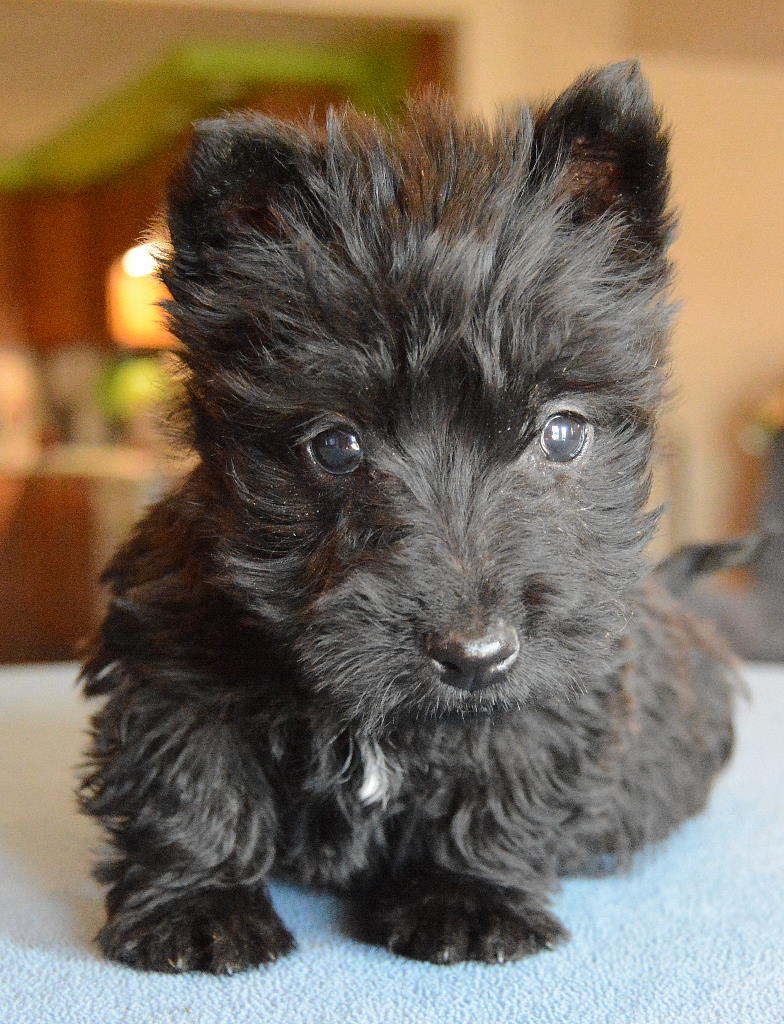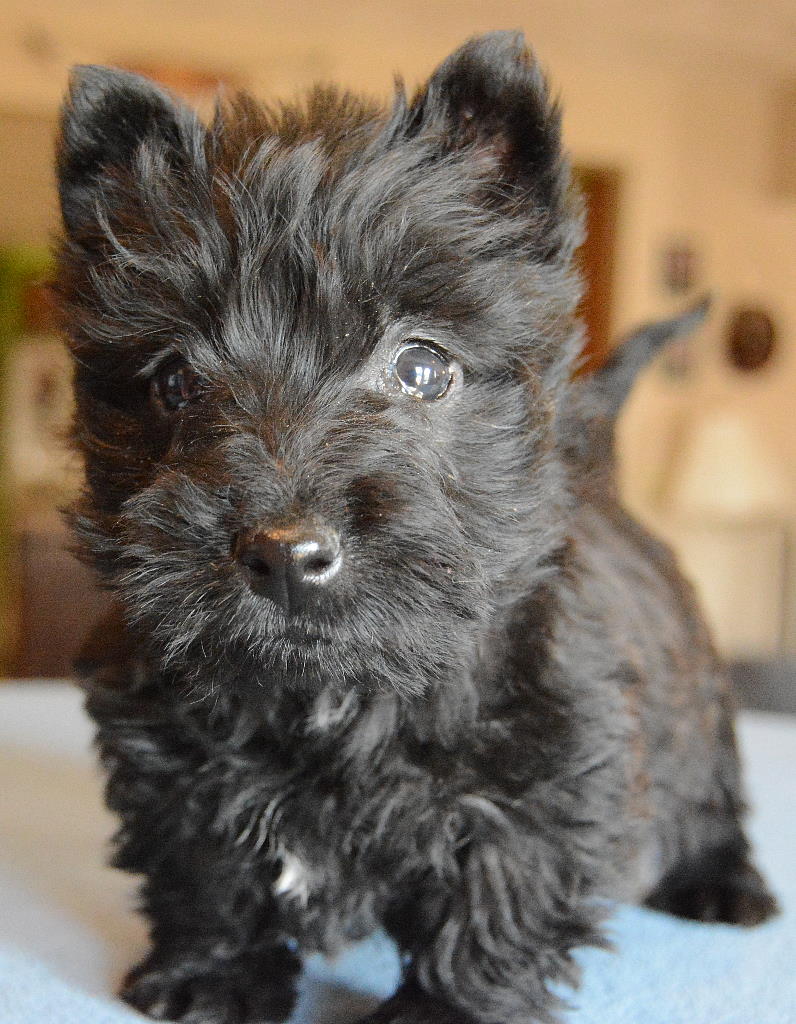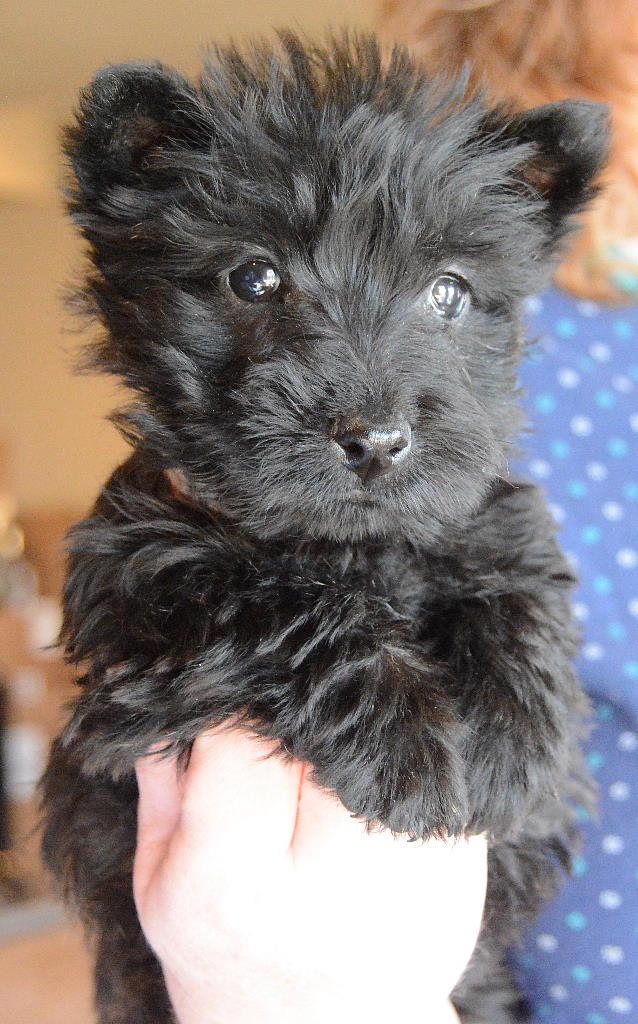 Girl #2
She is inquisitive.
She seems very wise for her age. She is happy to play or happy to entertain herself, either is okay with her.
She seems to be all black.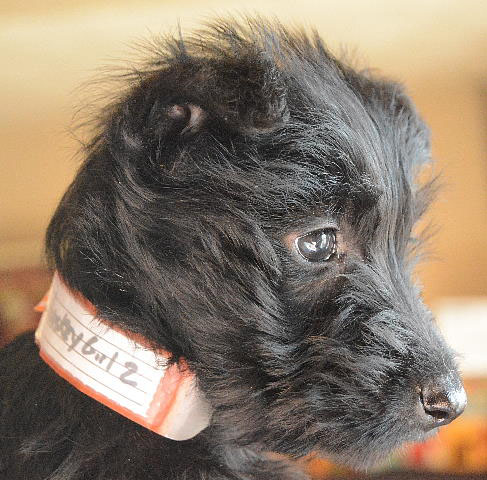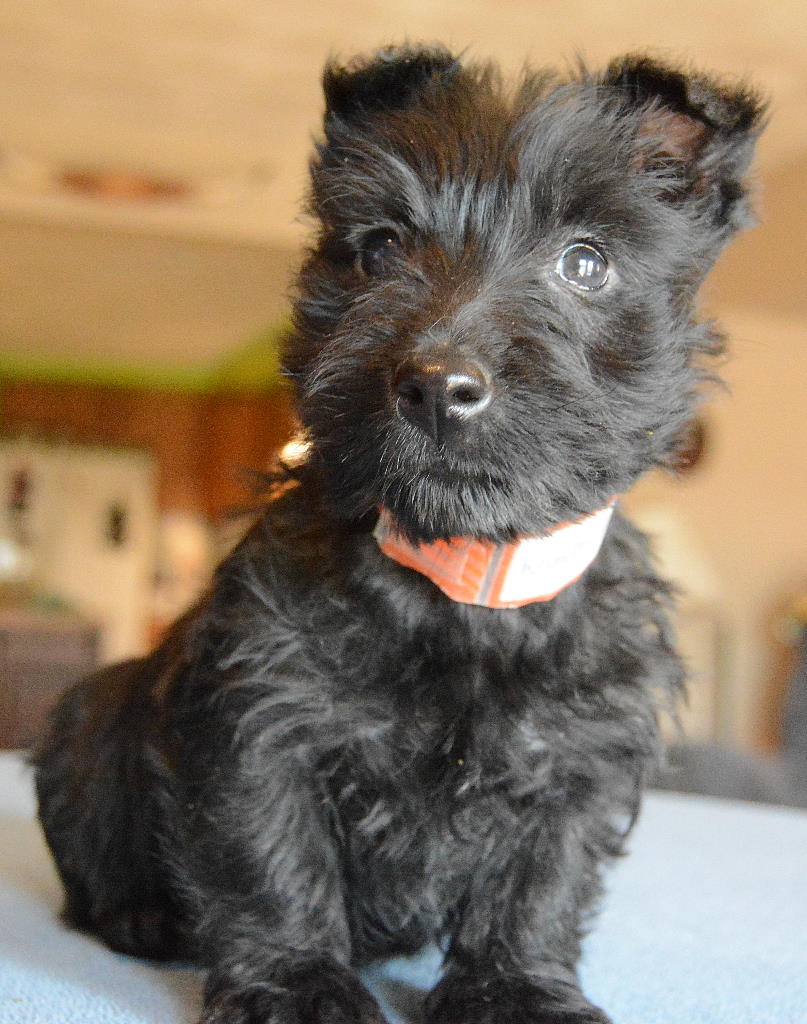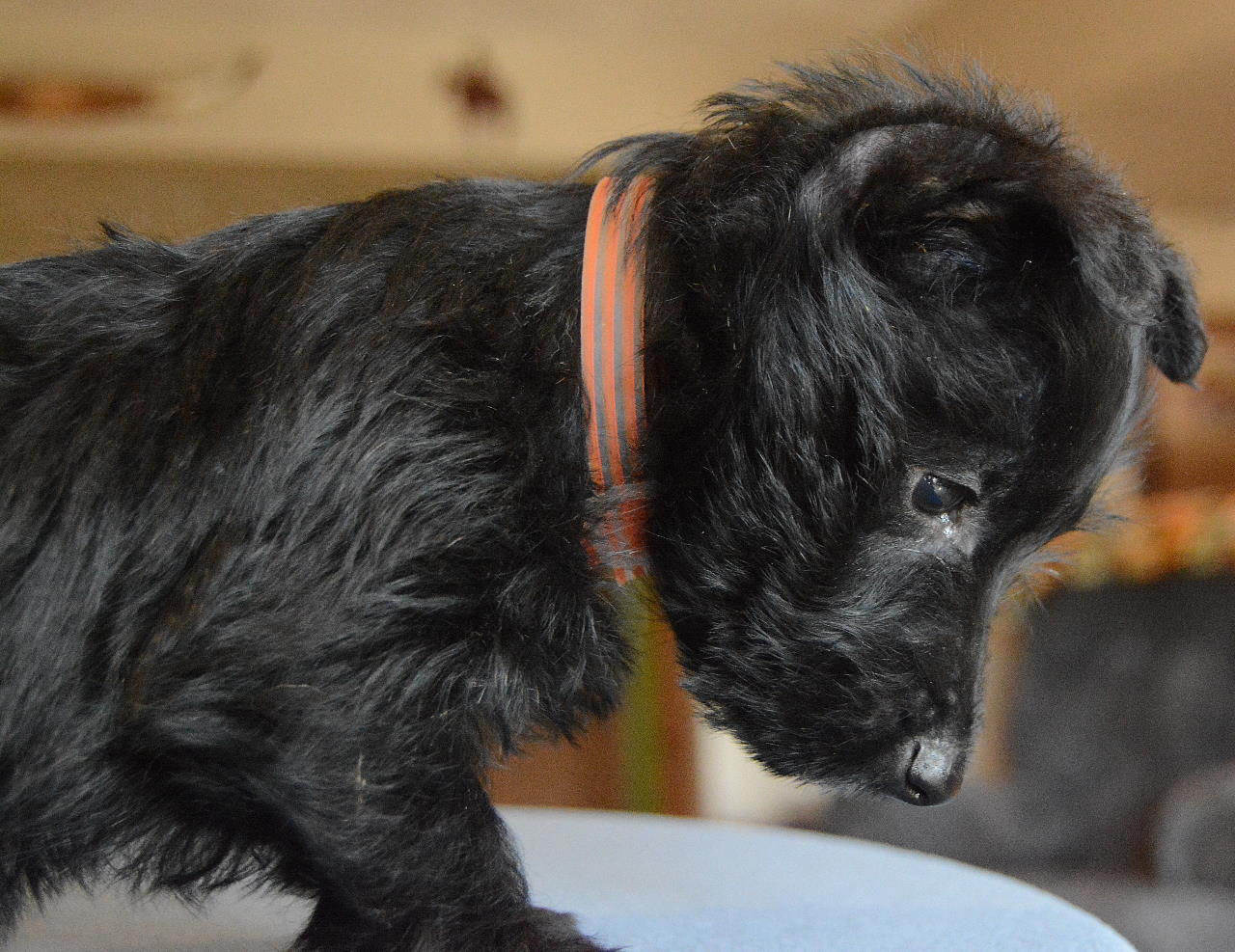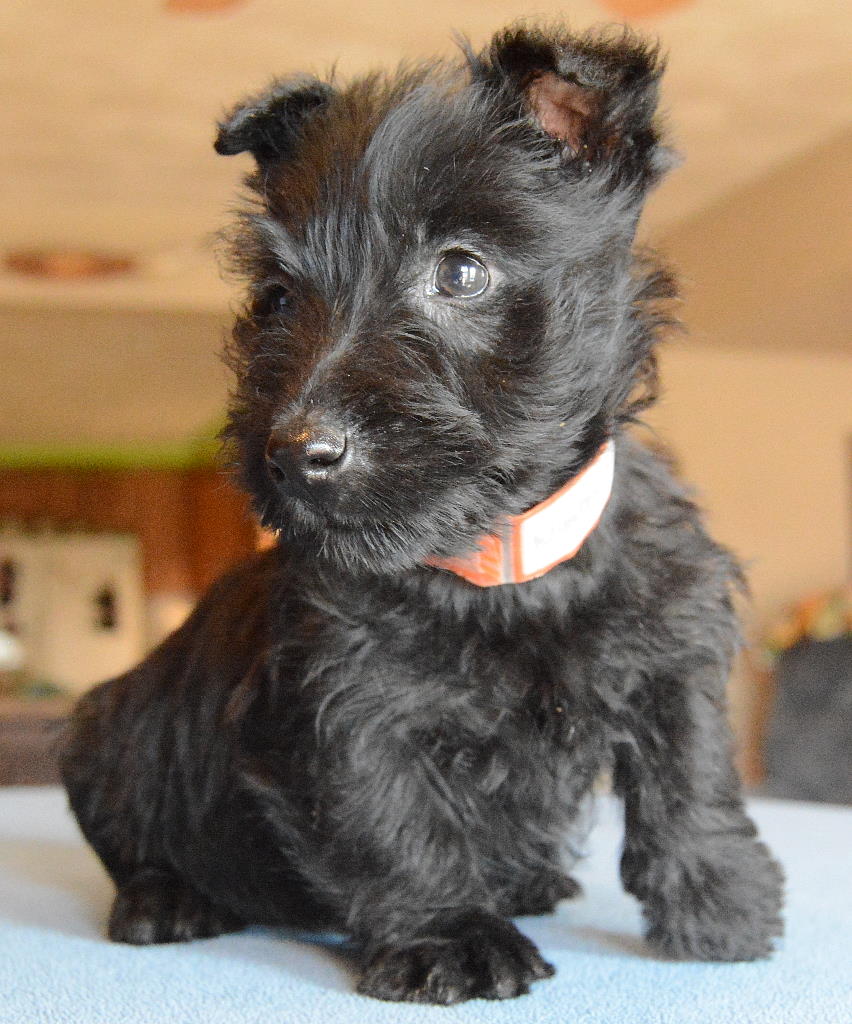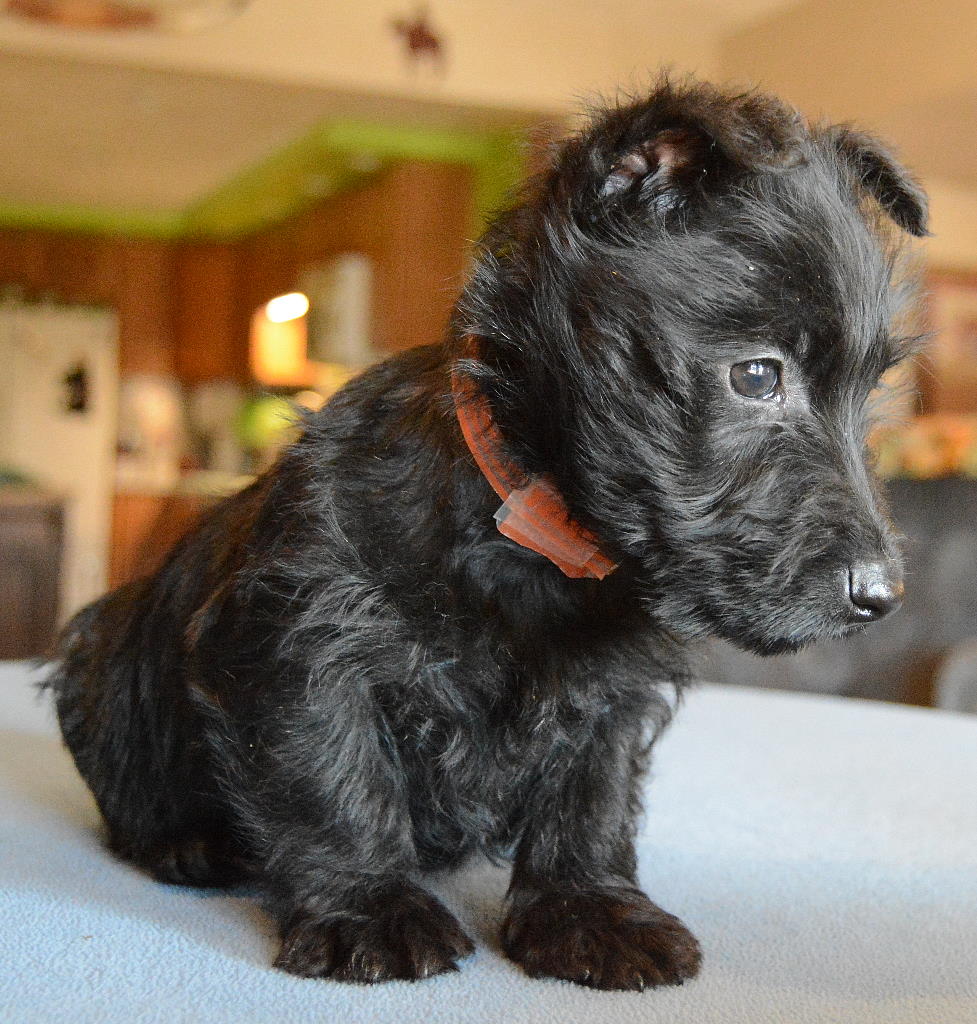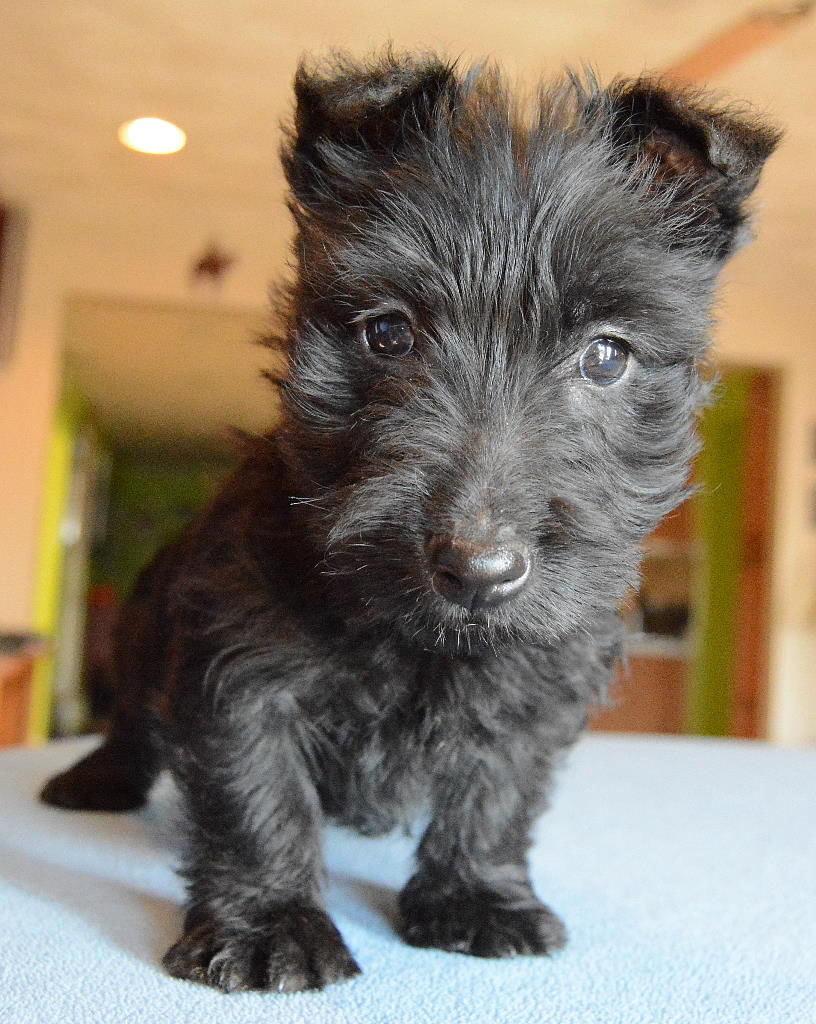 Girl #3
She can be a little cautious at 1st, she is happy to let her sisters lead but once she is confident she will play hard and her tail never stops a waggin'.
She also seems to be all black.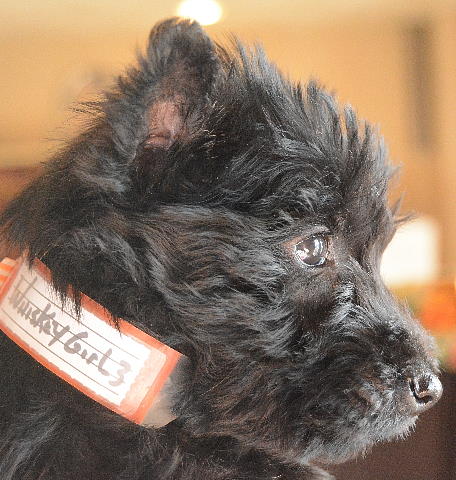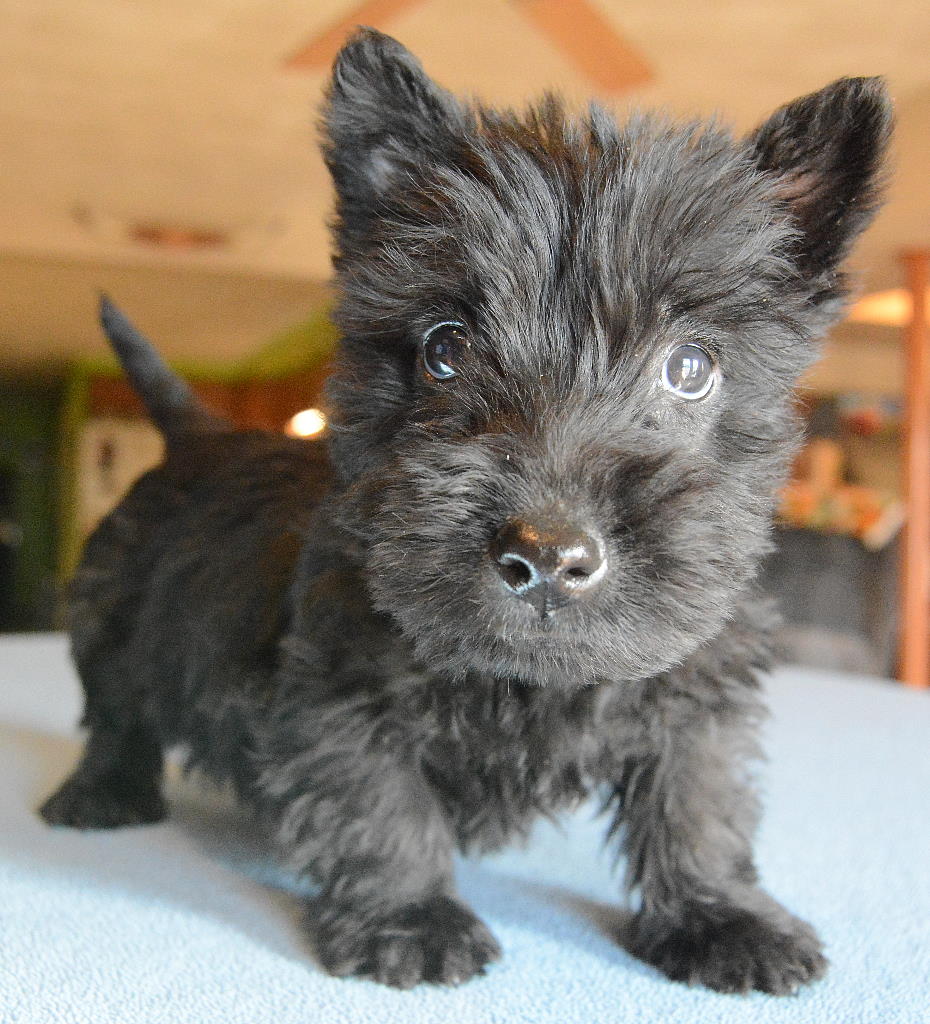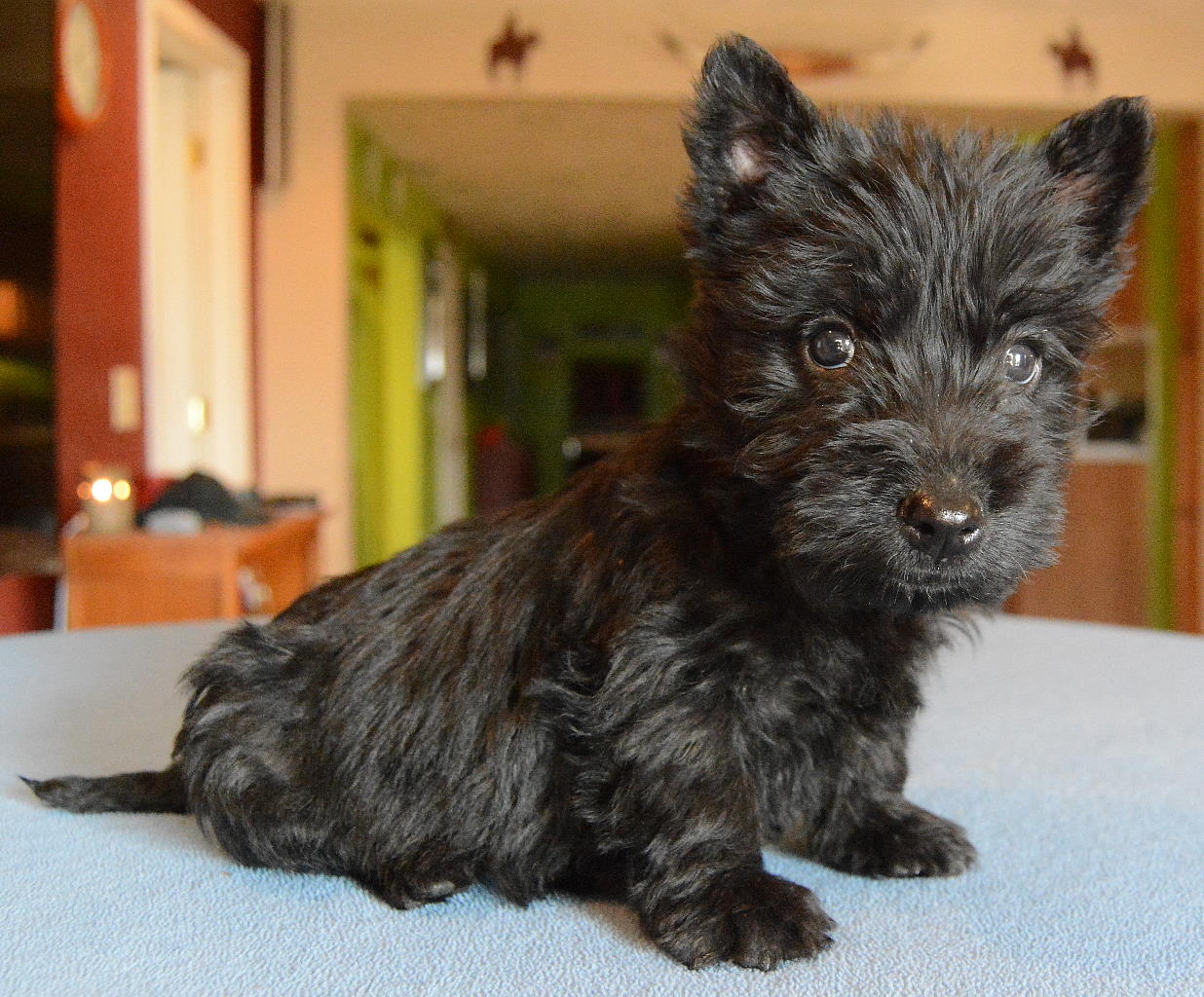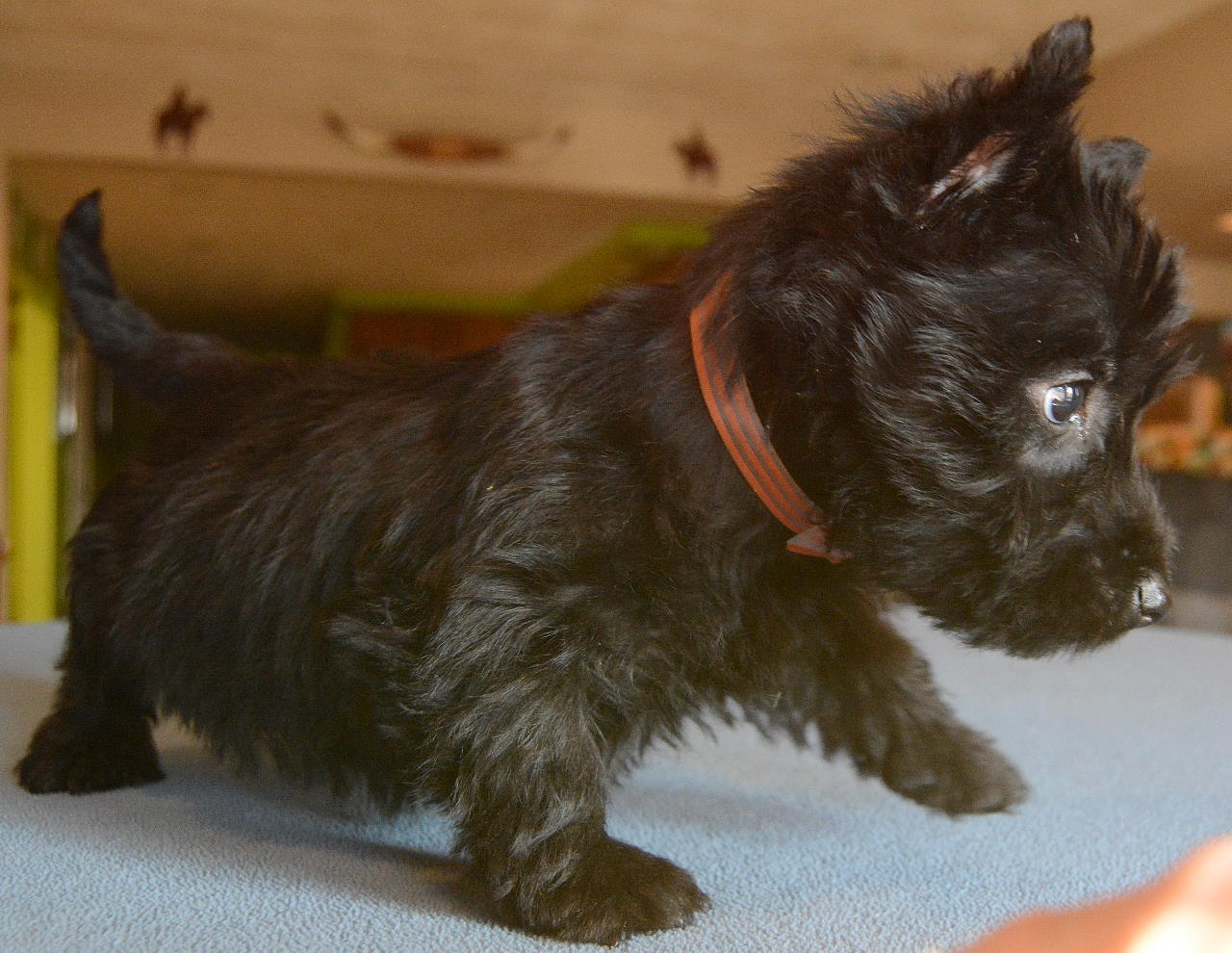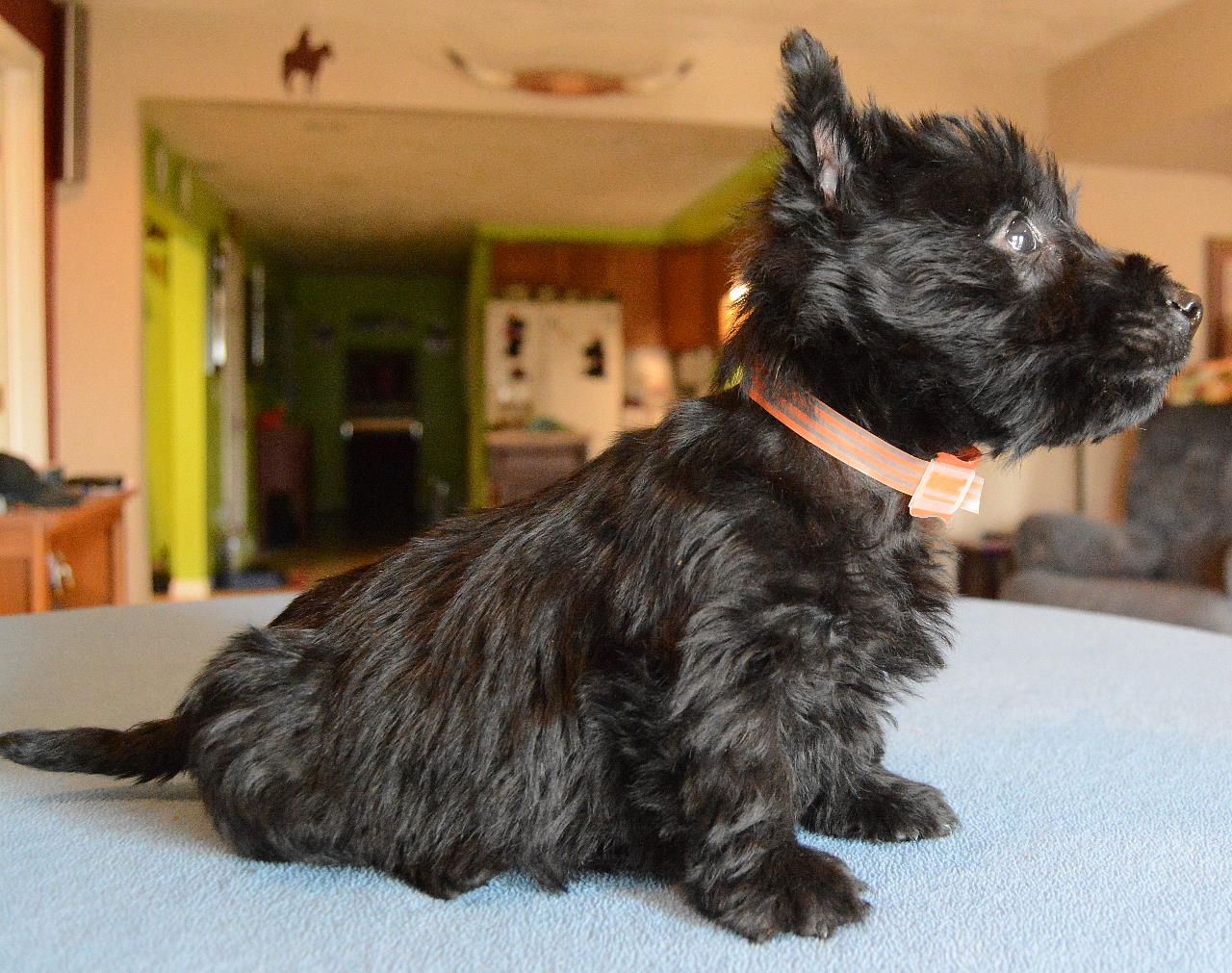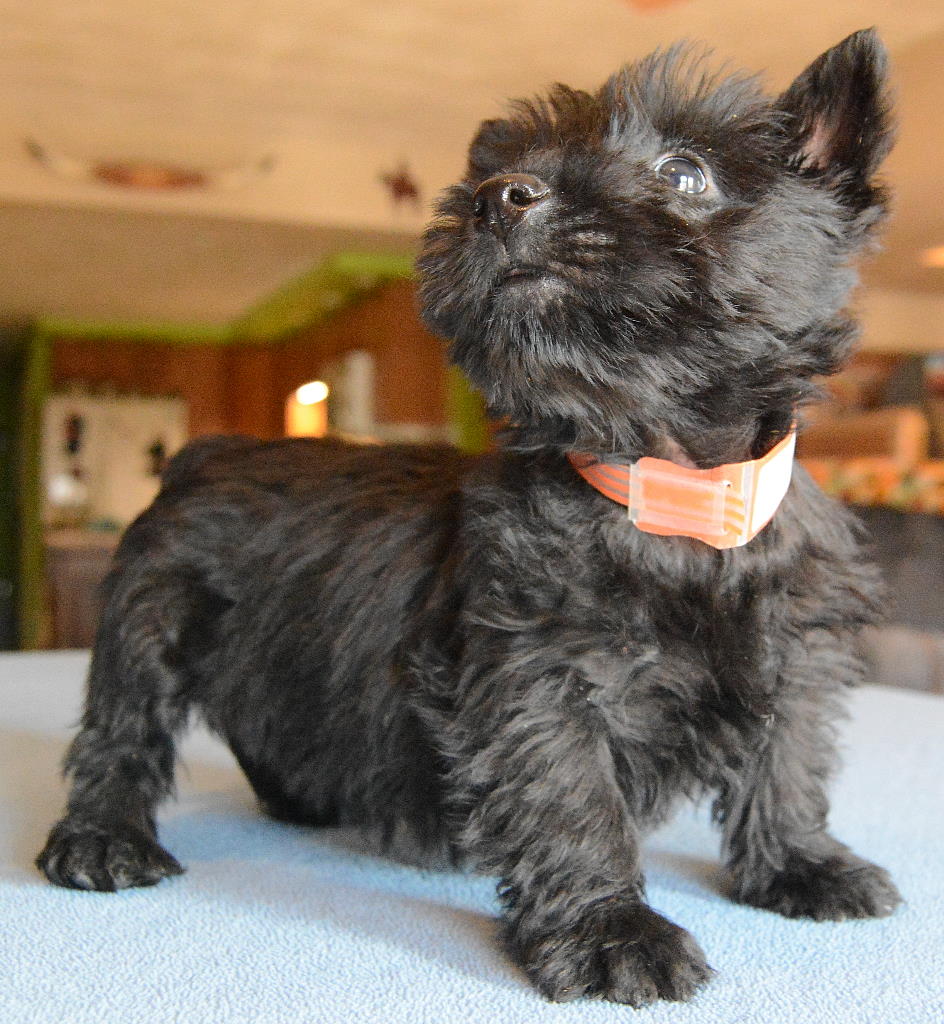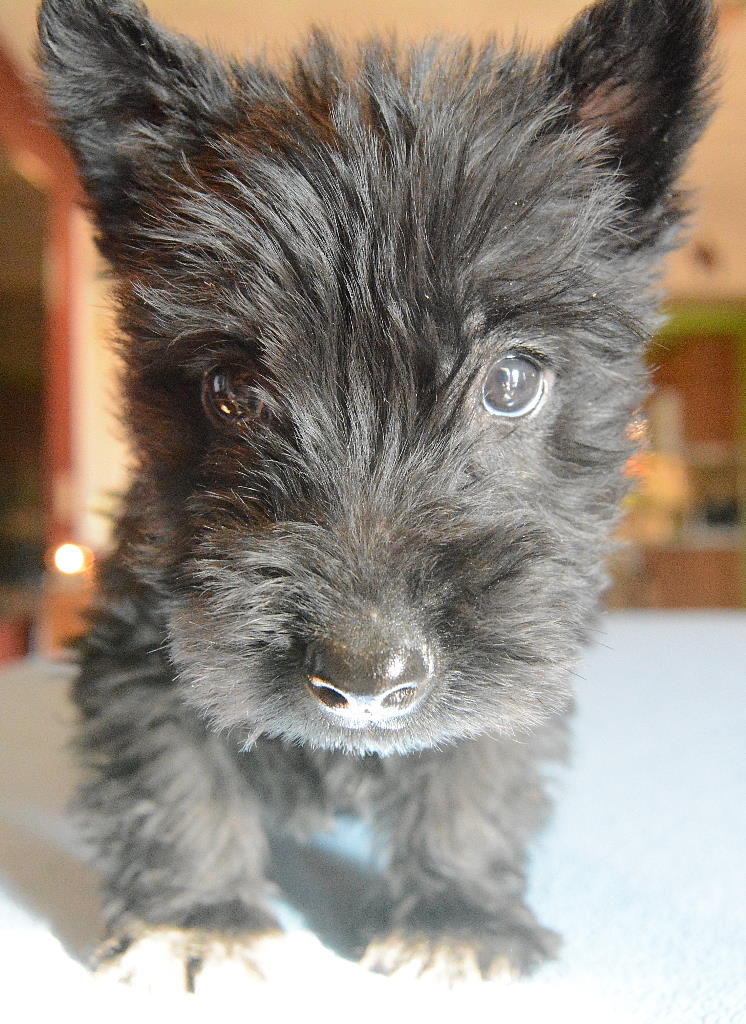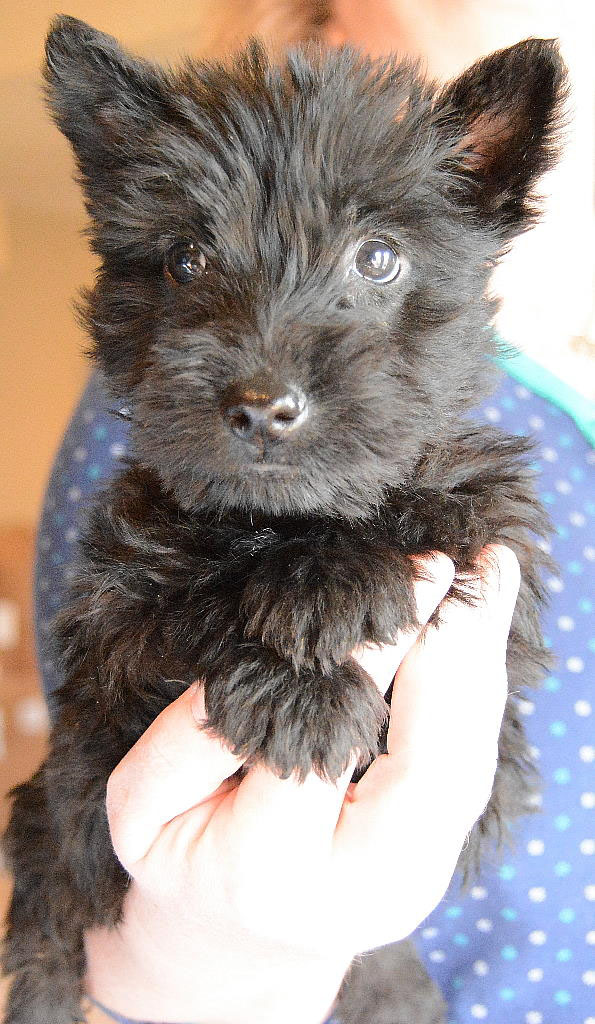 Girl #4
She is ready to own someone.
Go ahead, just try to resist her soulful eyes.
She is playful and friendly. She is black.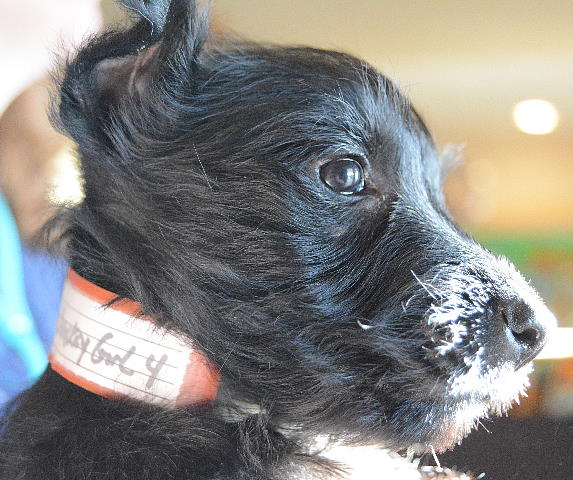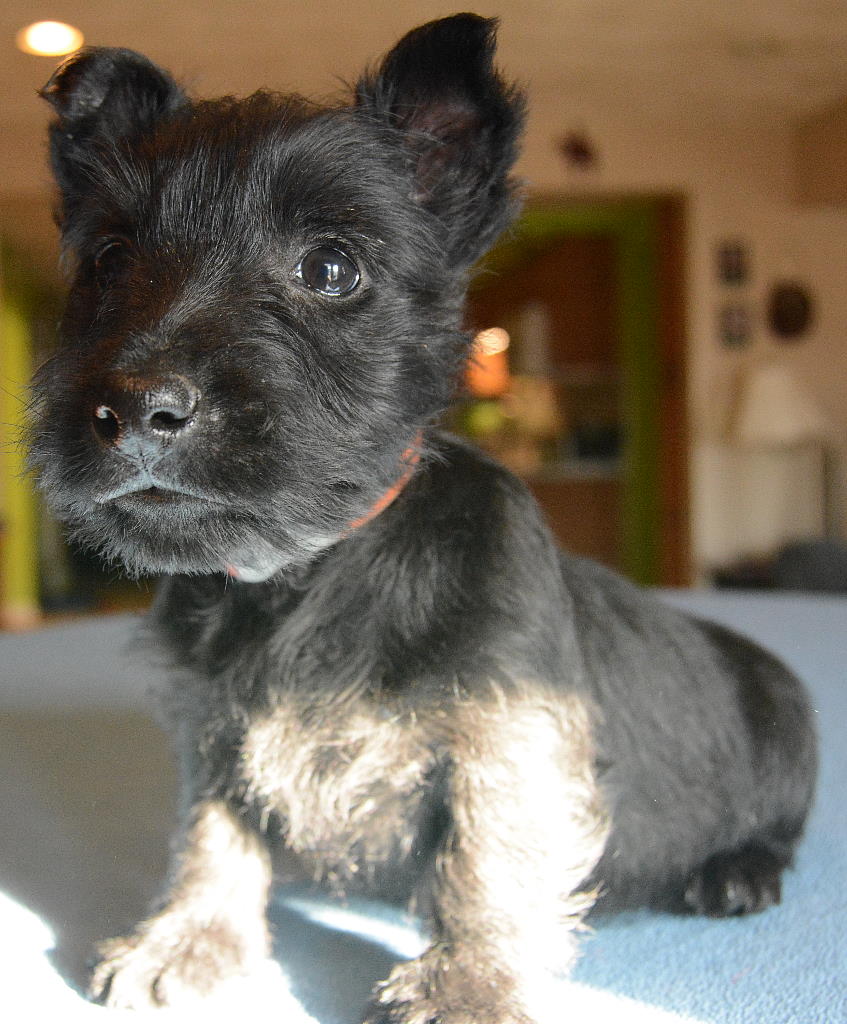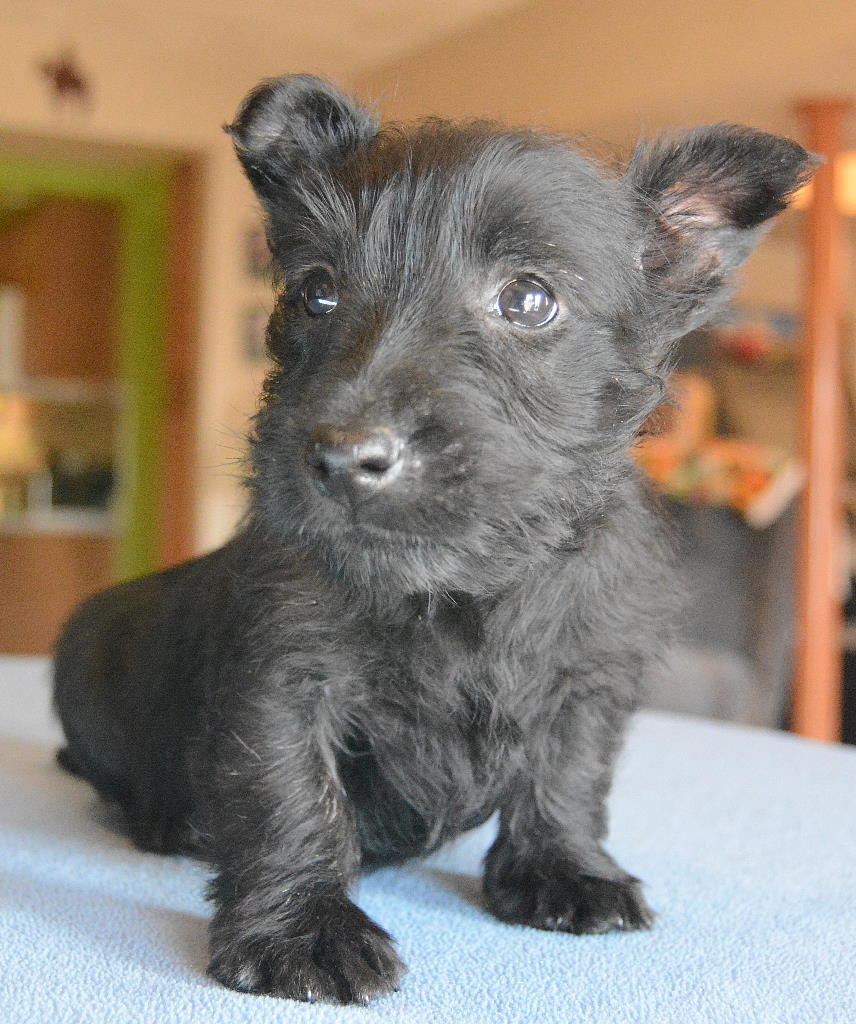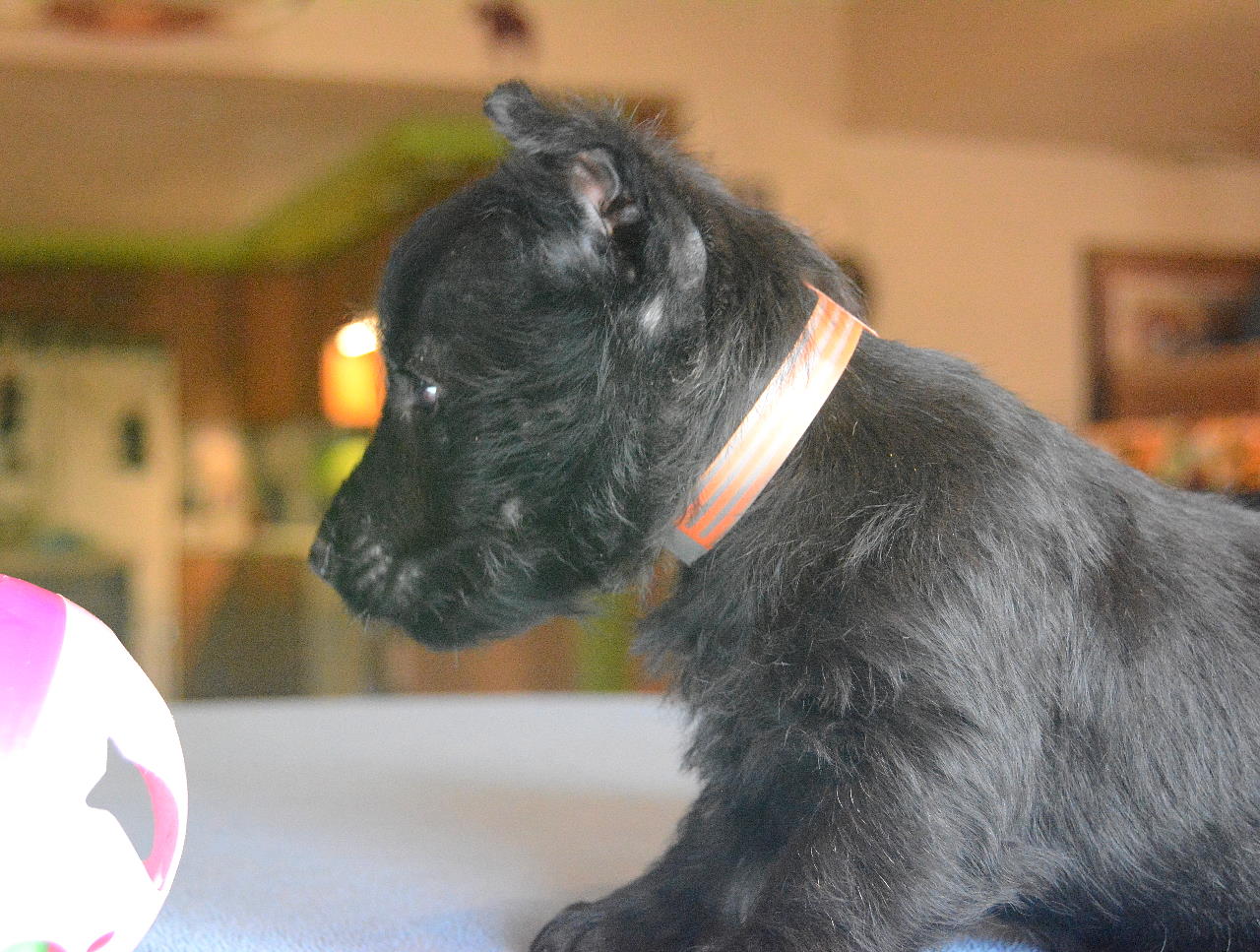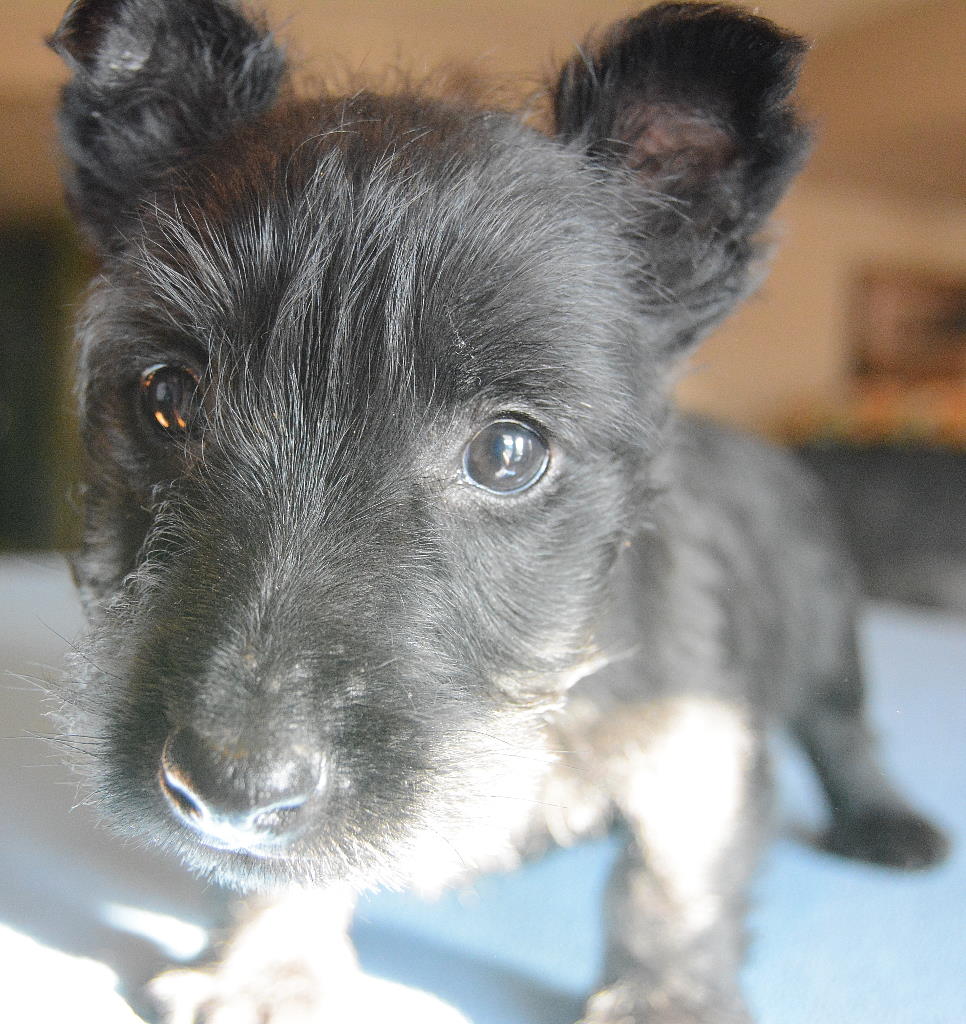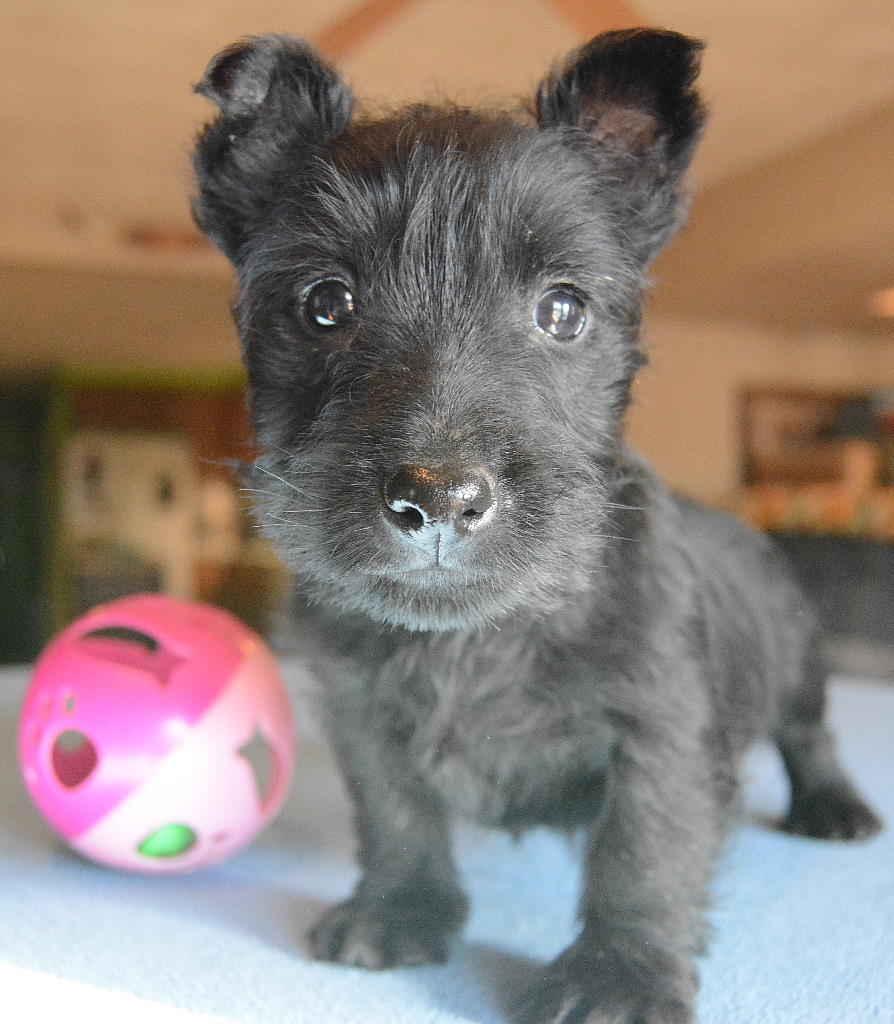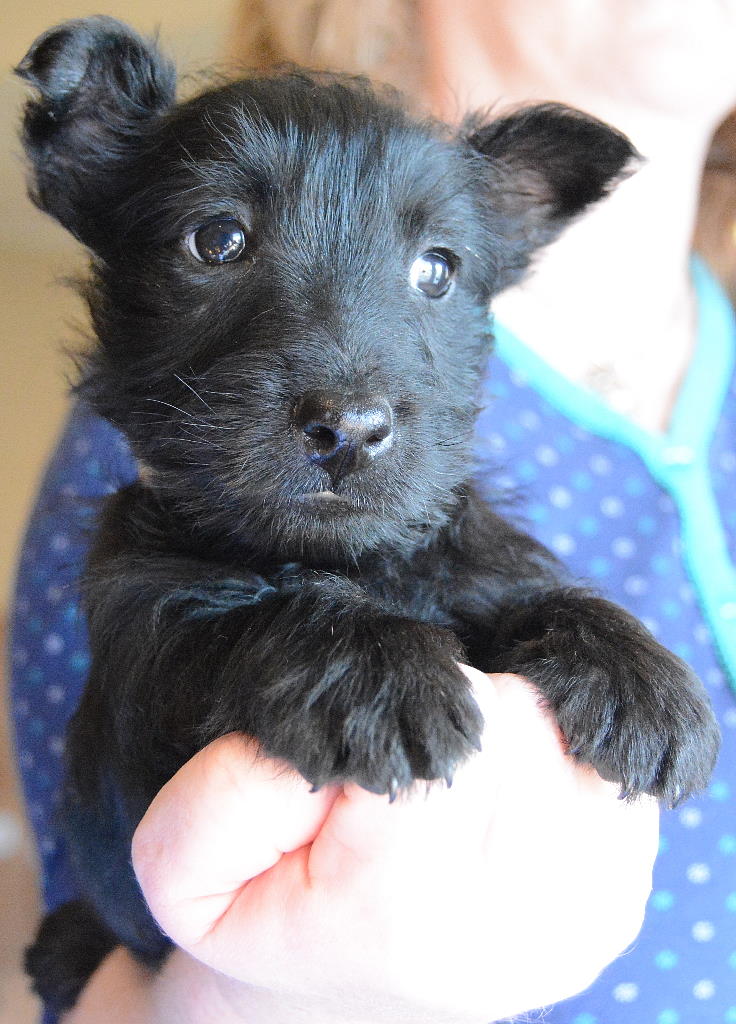 Please check us out on Facebook for some BONUS pictures of these puppies!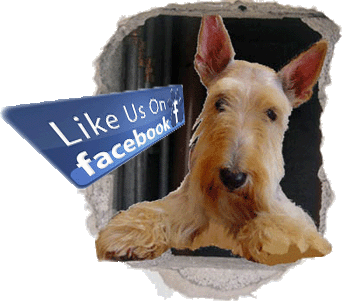 Please check back in a few weeks for a final update.
01-27-2019
On December 11th 2018 Whiskey and Jr. had a beautiful litter of 5.
We have 4 black girls and 1 black boy.
All are black but close inspection of the rear legs of these pups will reveal a few brindle hairs.
This will be Whiskey's final litter.
I am placing these pups to folks on my waiting list.
If you would like to be added to my waiting list (no obligation) Please Click HERE
Prices, terms, email address and phone number are located here.
These pups will be ready to go home on Saturday, February 16th 2019.
They have had 1st inoculations and vet check, they are now weaned away from mom and growing fast.
Here are their 1st pictures, they are now 6 weeks old.
More pictures coming next week.
All 5
The lone boy is on the left.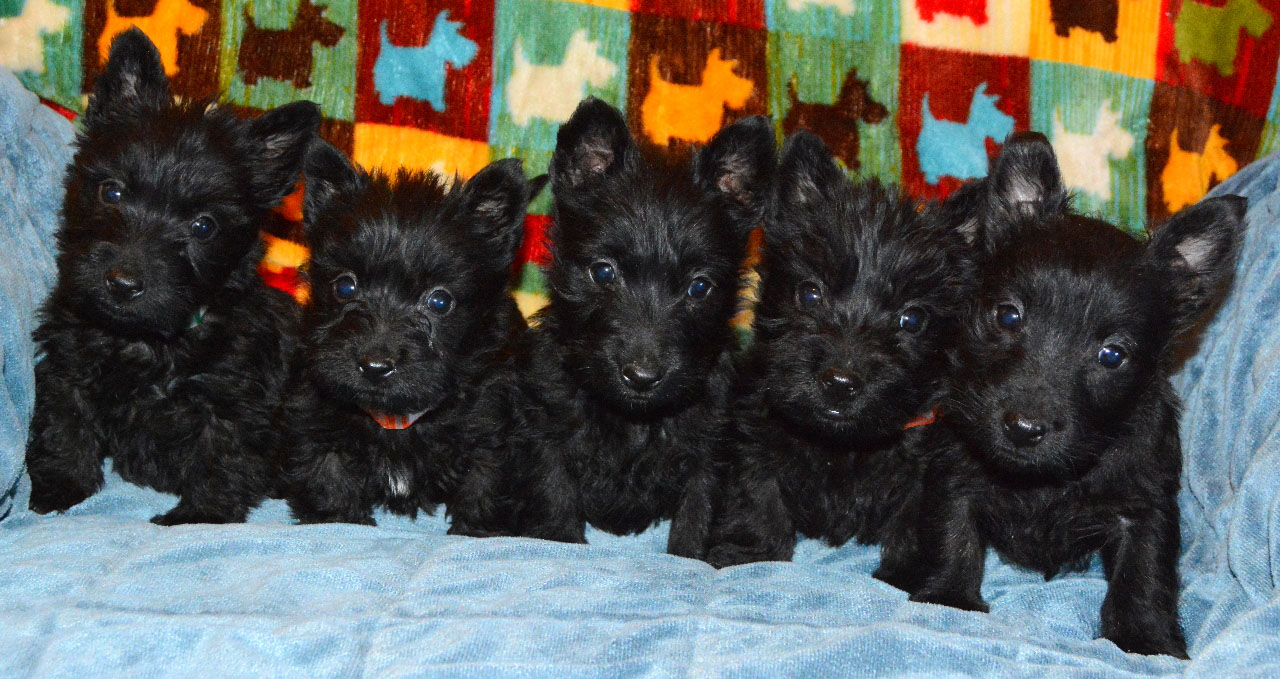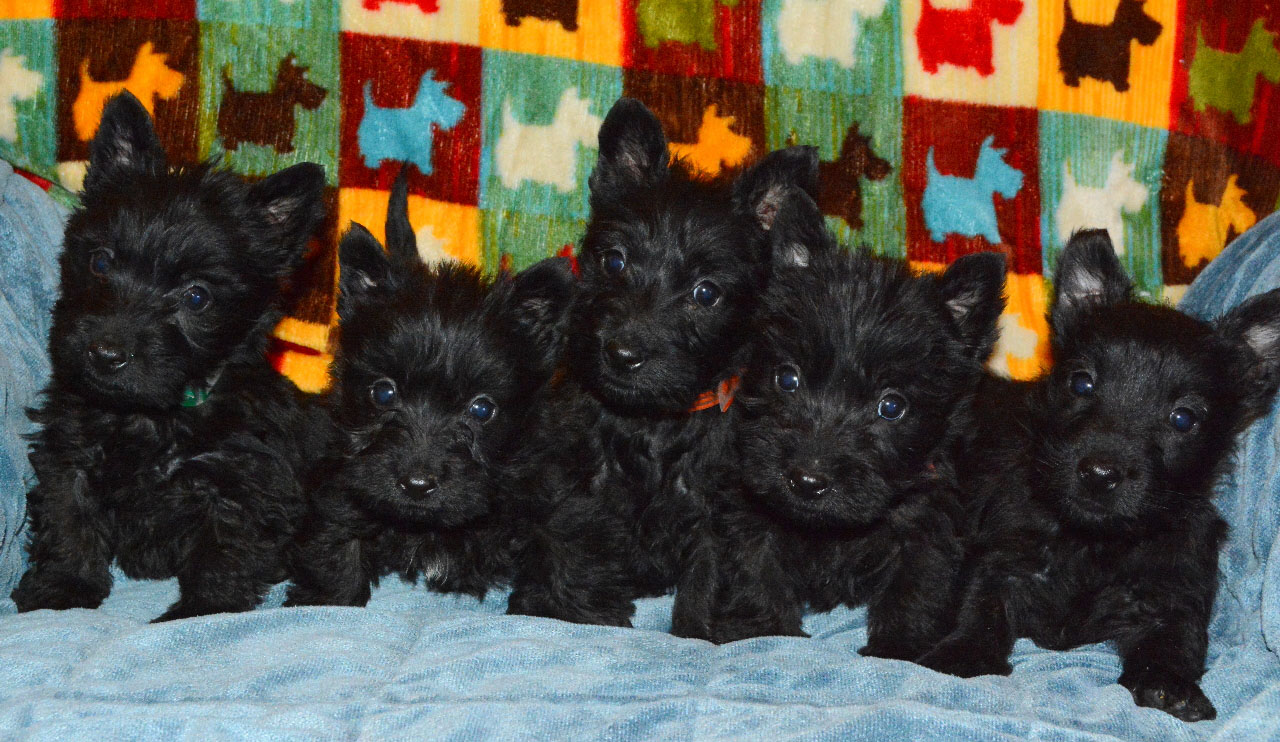 The Boy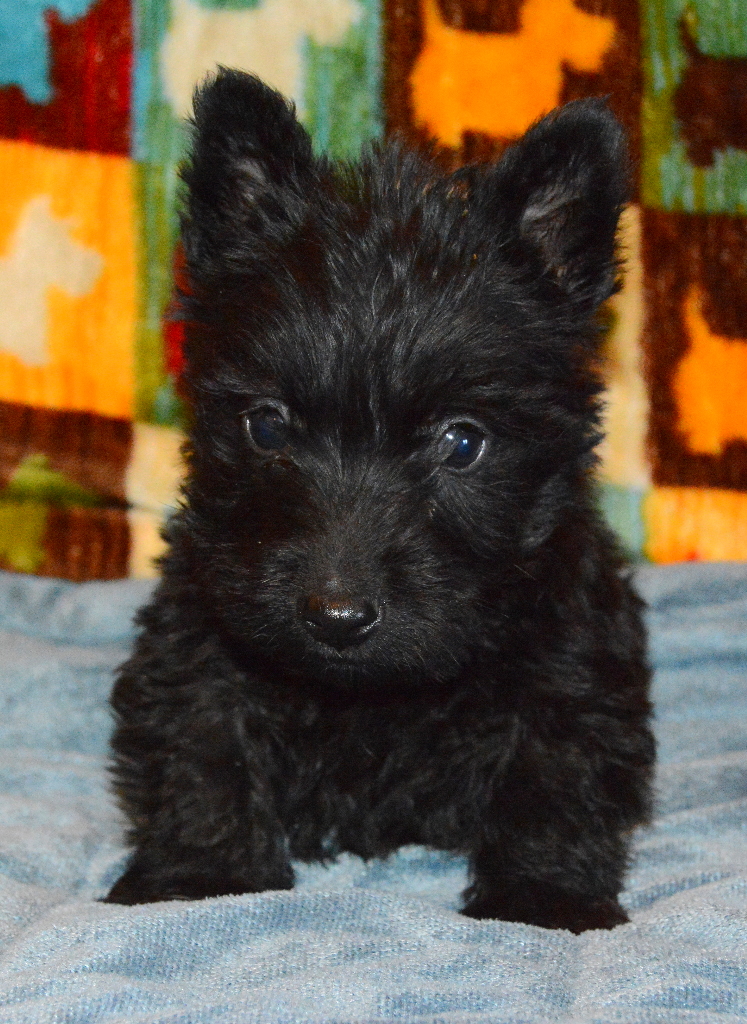 The Girls
The girl on the left (#1) is the runt.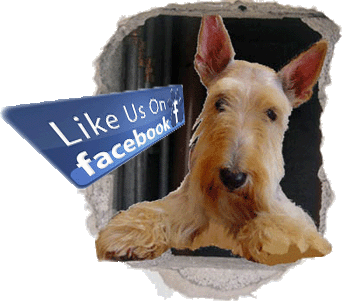 Please check back in about a week for a big update.