Dusty and Yankee's December 5th 2018 litter
Newest pictures are at the top of the page, the further down you look, the younger the pups.
--------------------------------------------------------------
1-23-2019
Please let all pictures load, this is a huge update.
Below you will find 8 new pictures for each puppy, 40 in all!
All pups have now had 1st inoculations, vet check and two wormings.
Each puppy is sporting a new ID collar. The boys are in yellow, girls in green.
THE BOYS
Black Boy#1
He loves to explore, he is a happy go lucky boy, he is happy playing or entertaining himself.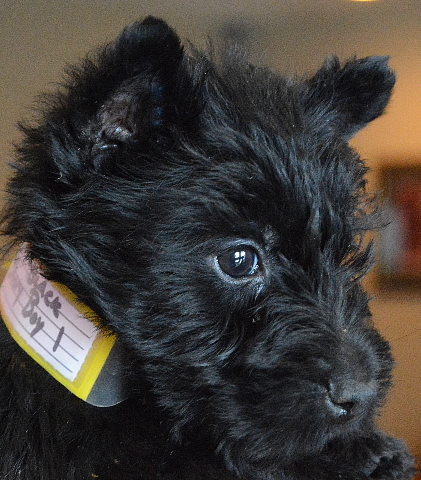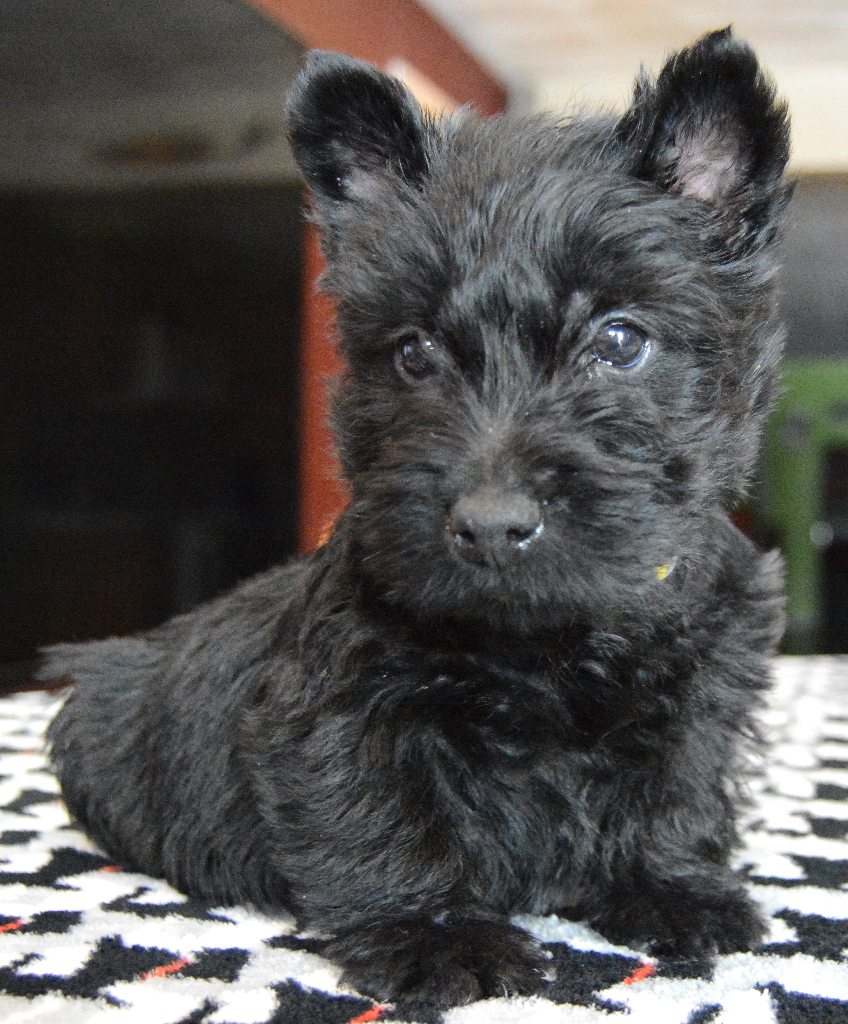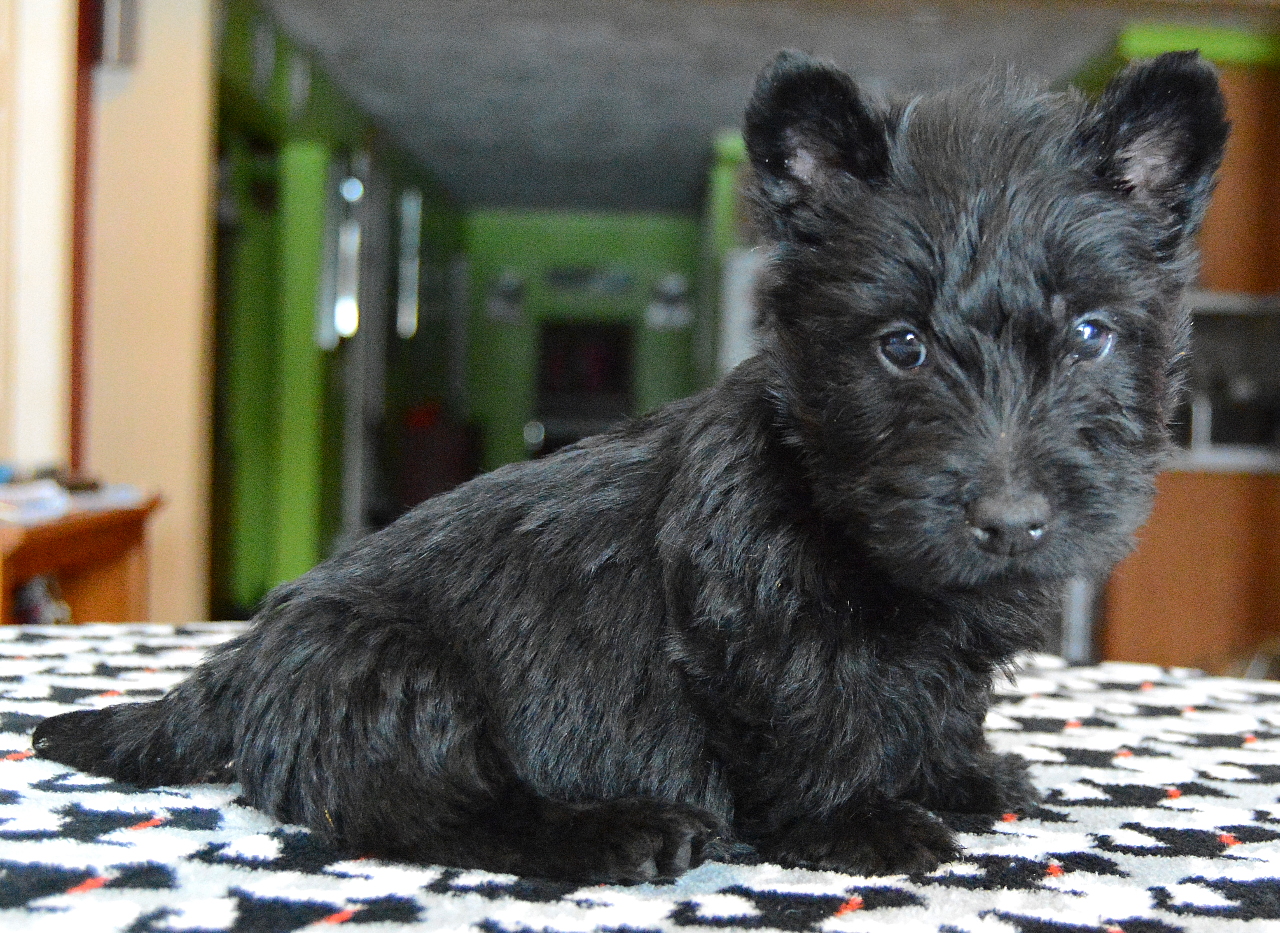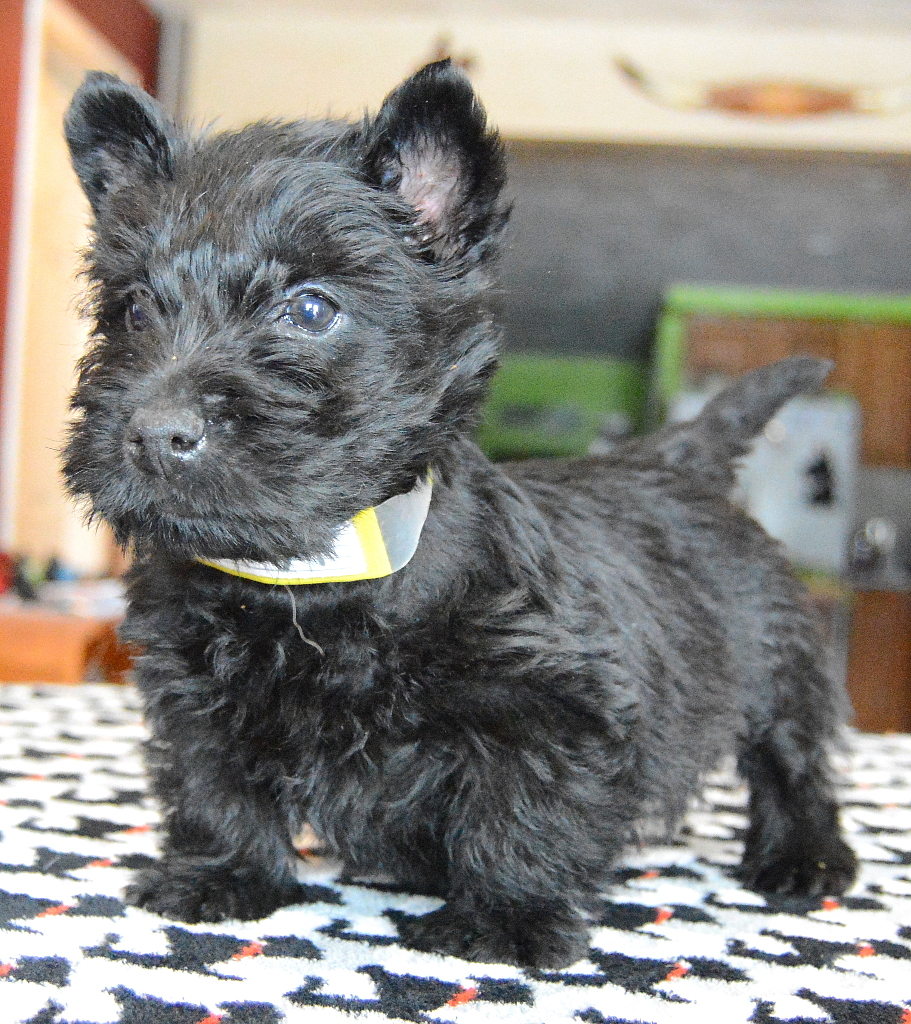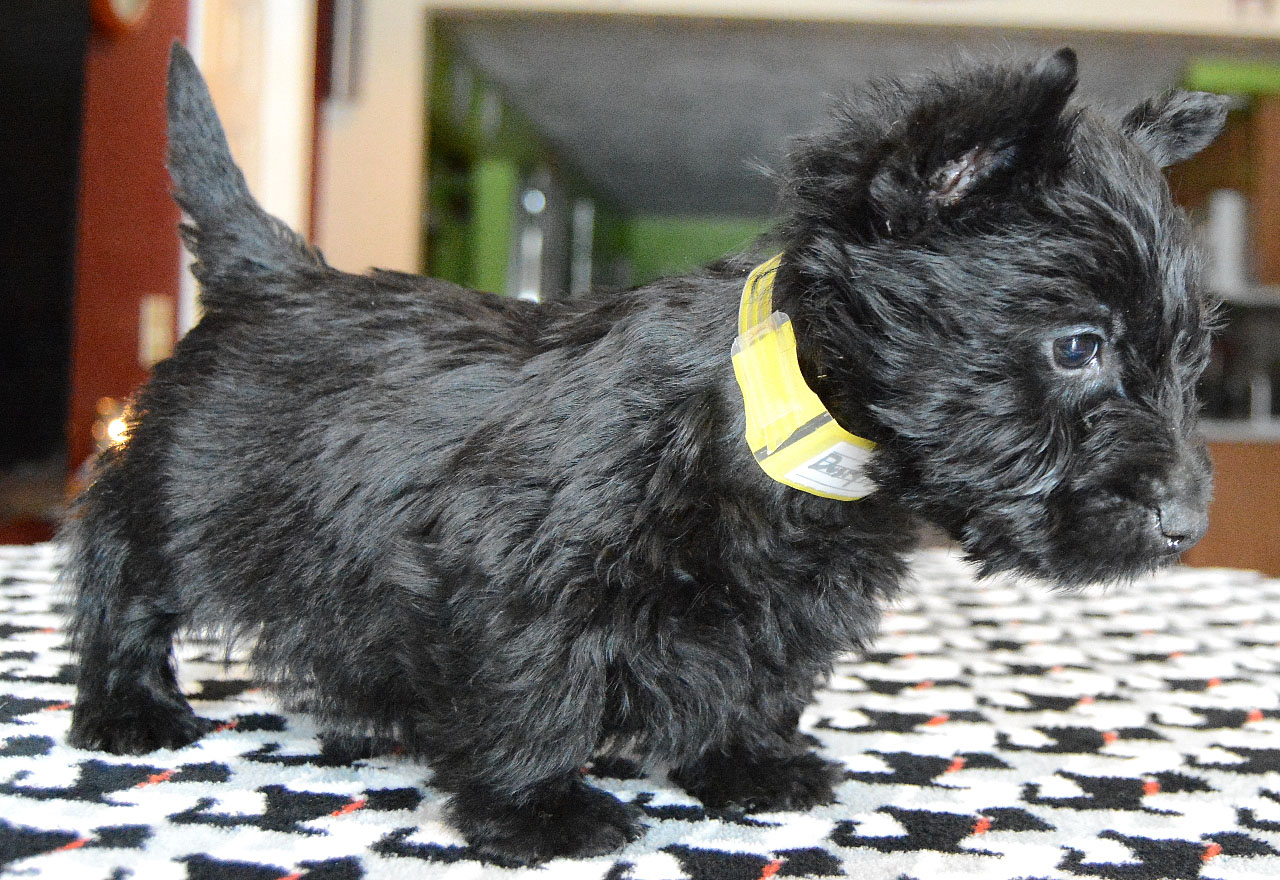 \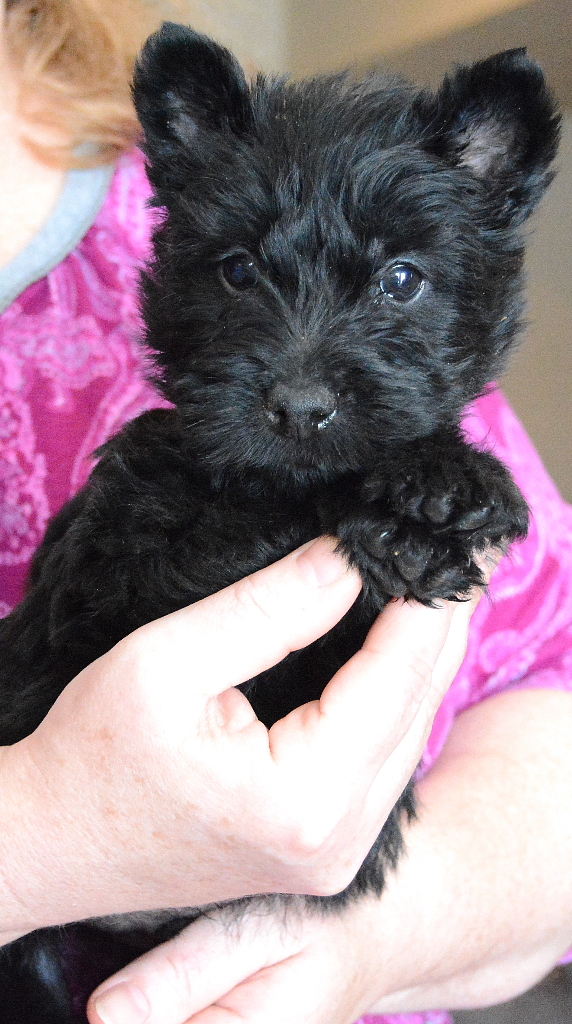 Black Boy#2
A little more reserved than his brothers, he is content to watch but once he knows it's safe he will leap to action.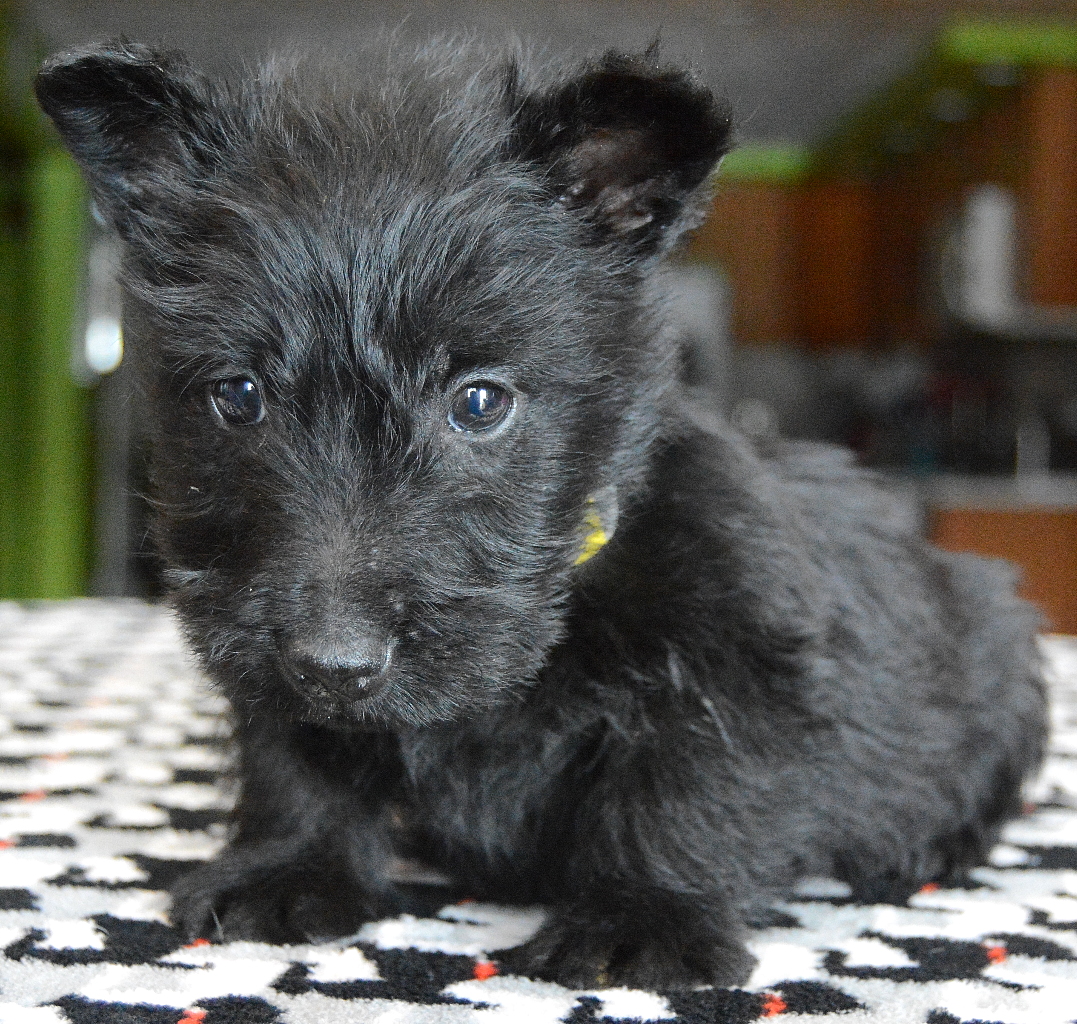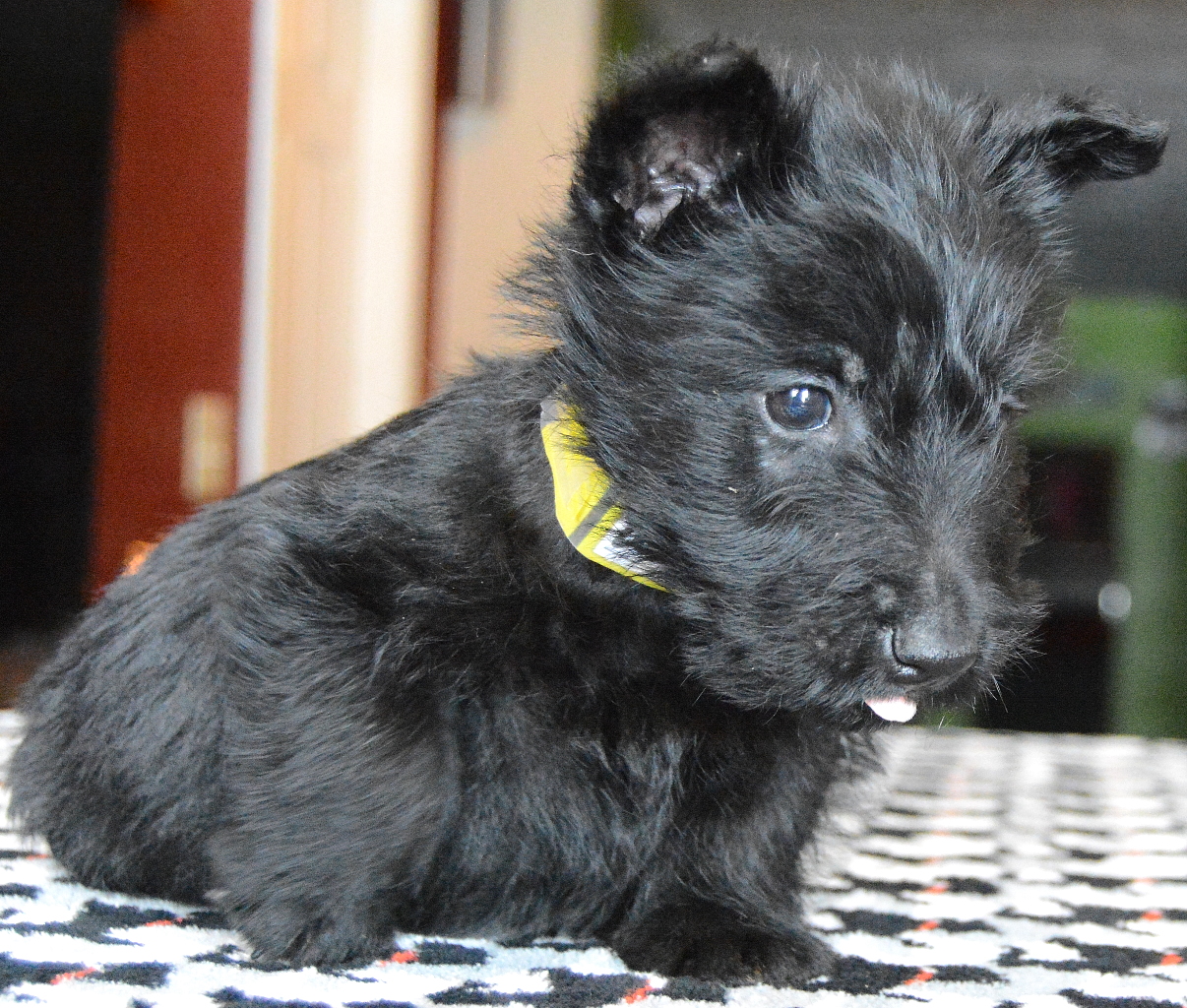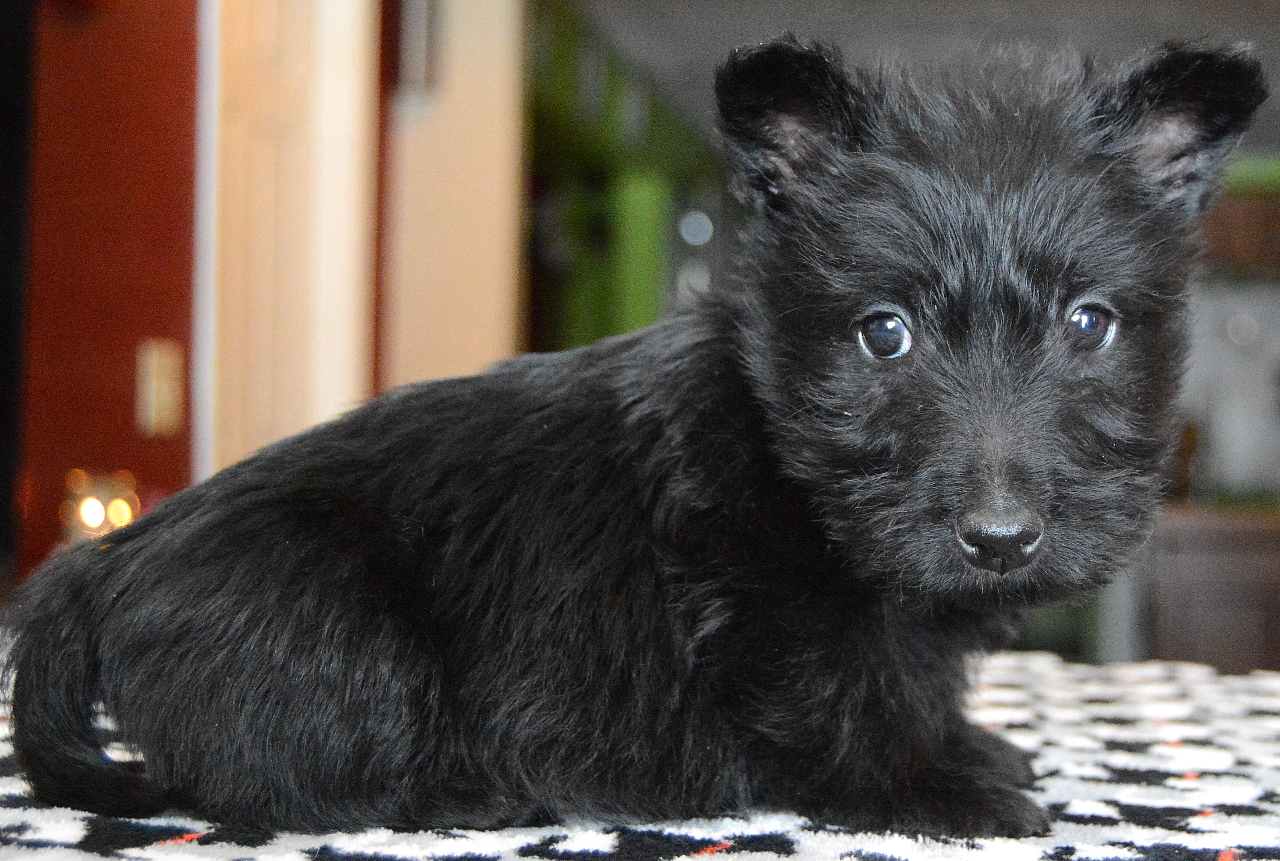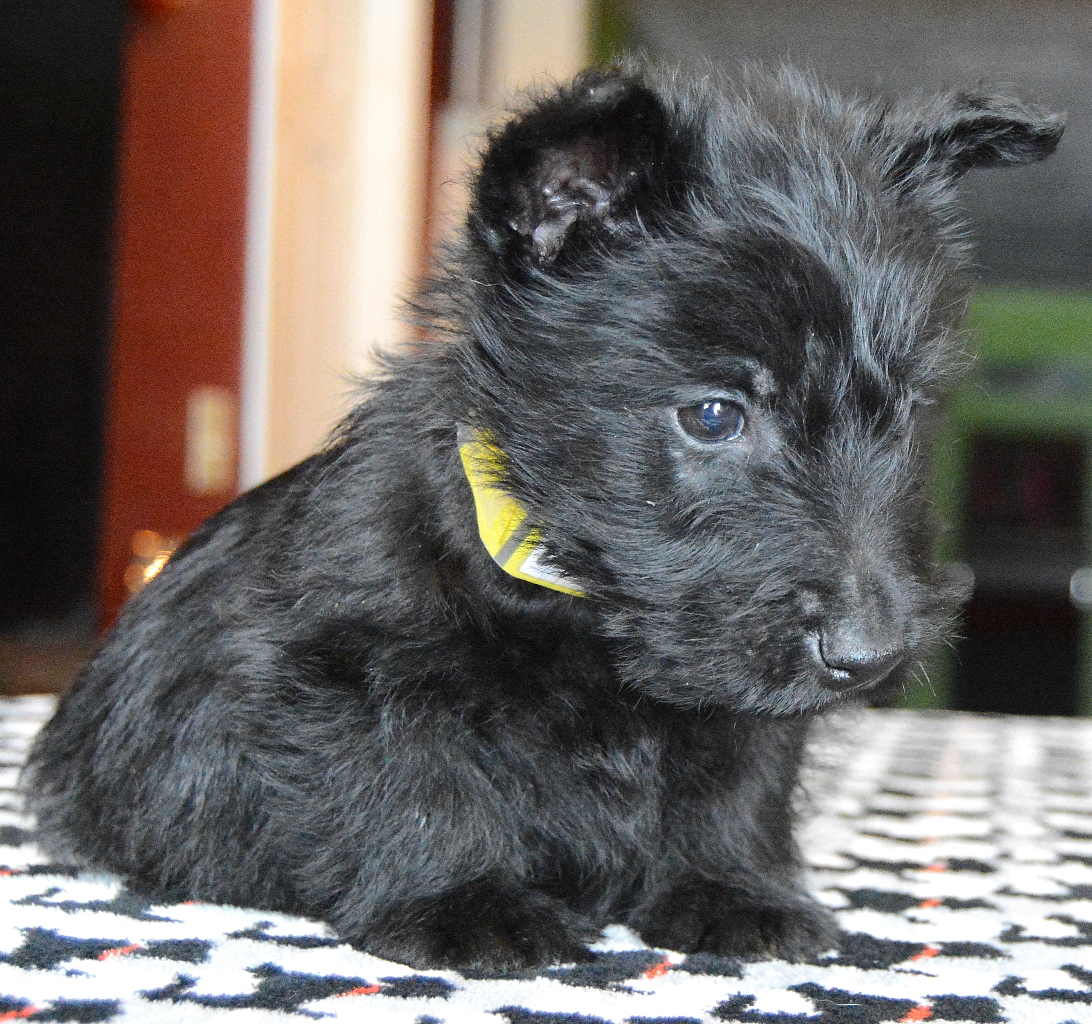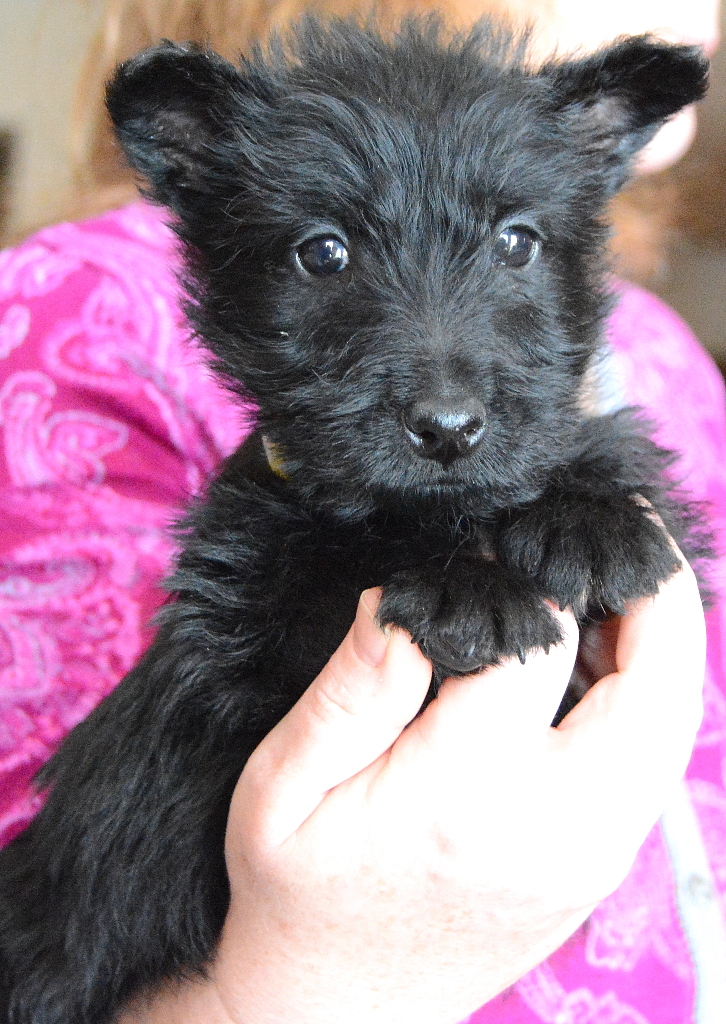 Wheaten Boy
He's so fluffy!
He loves to play and he likes to be held. He's a cuddle bear.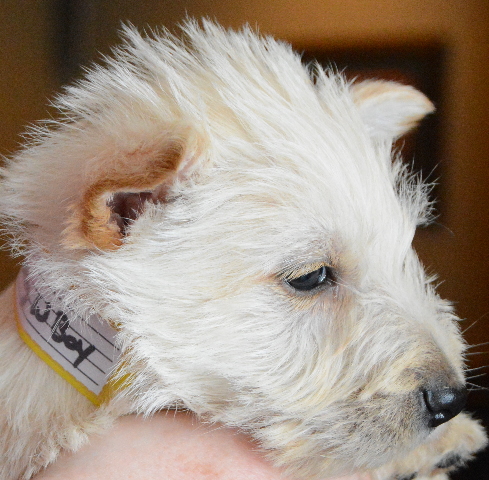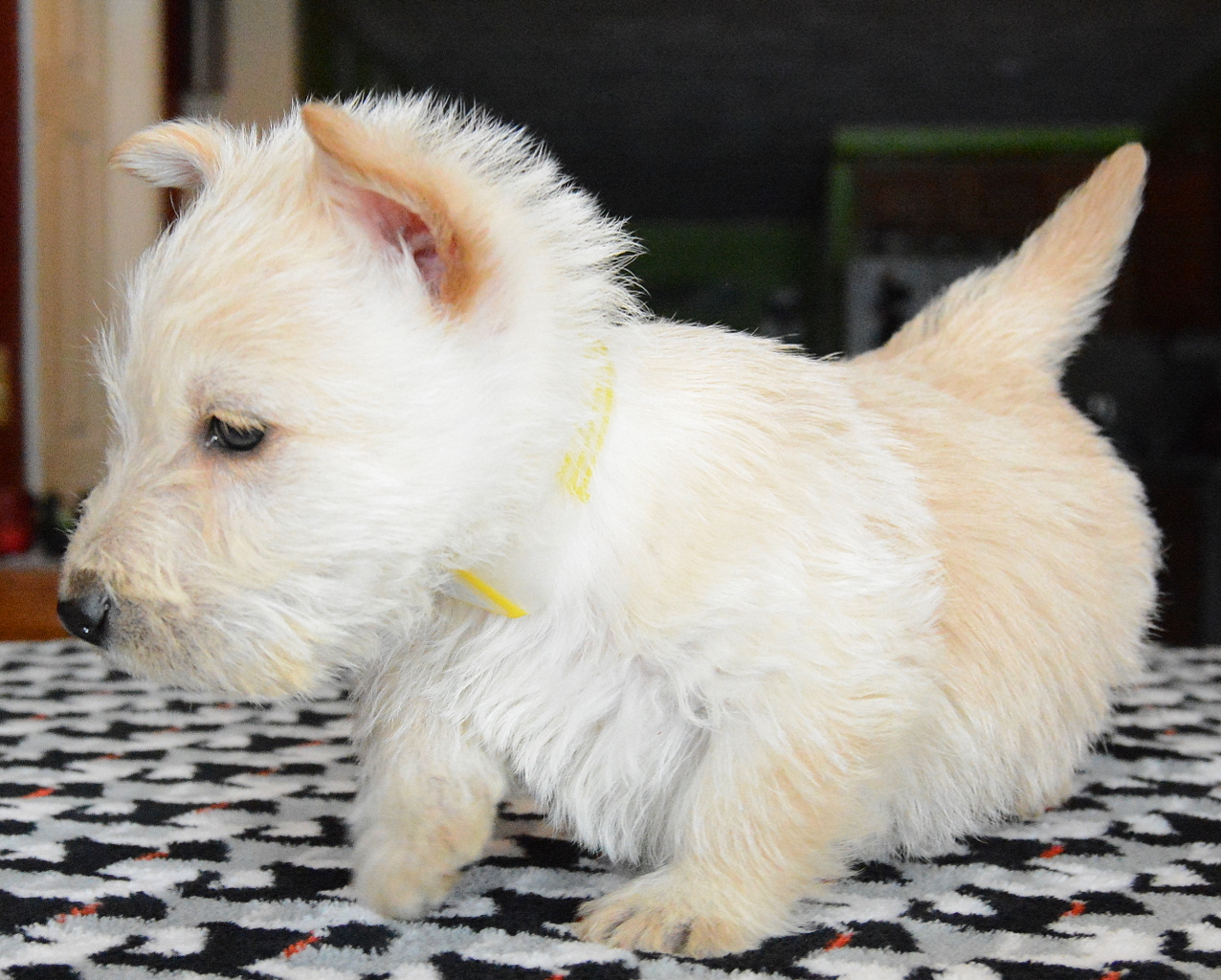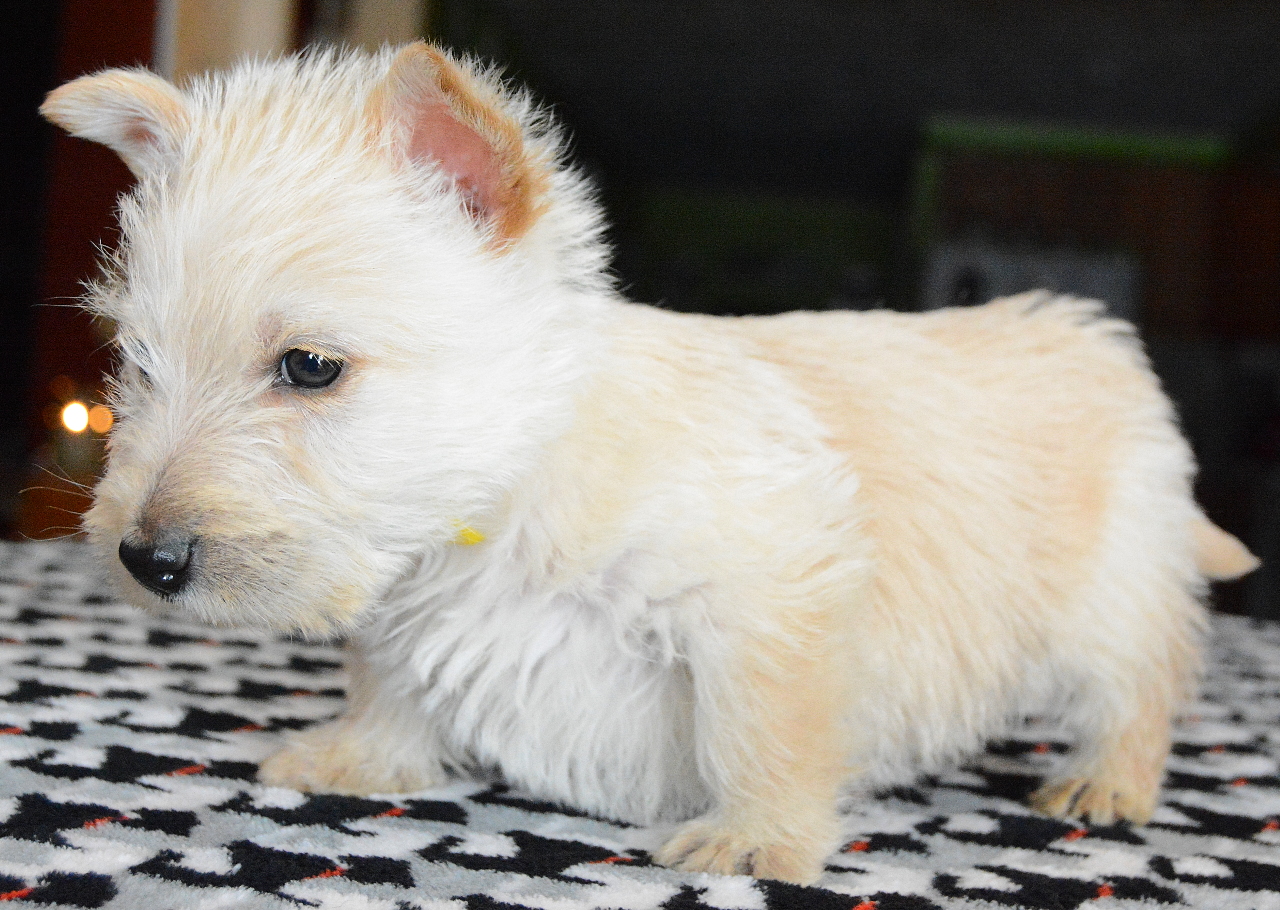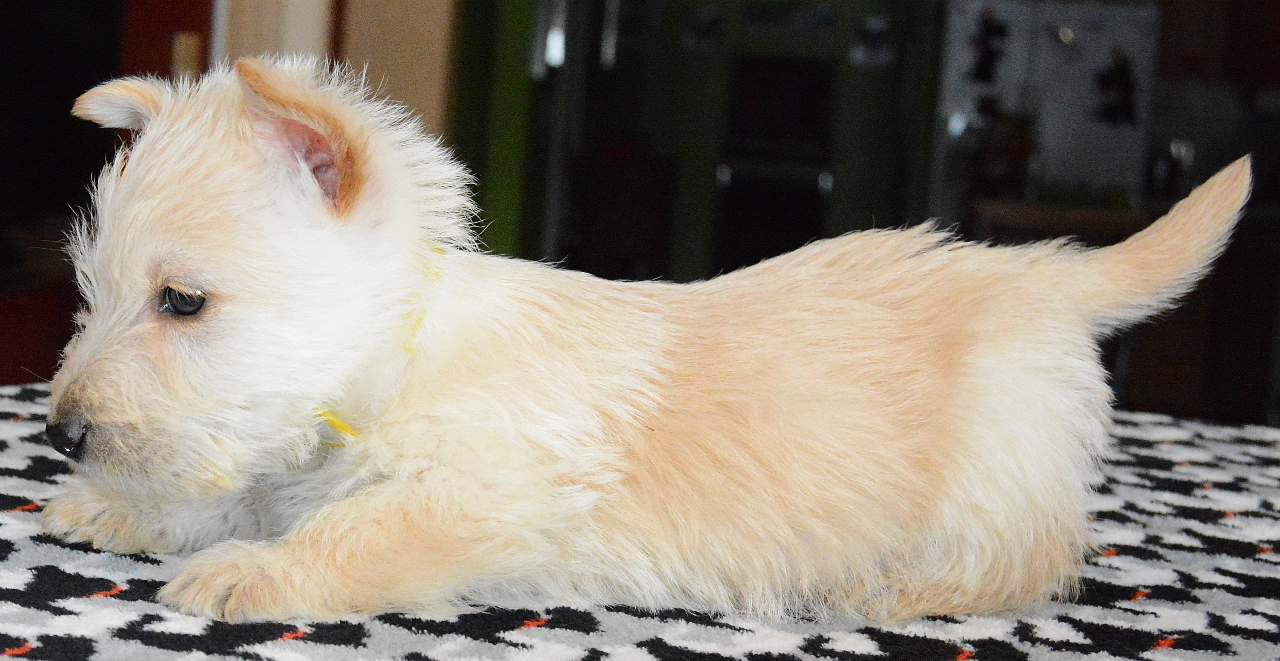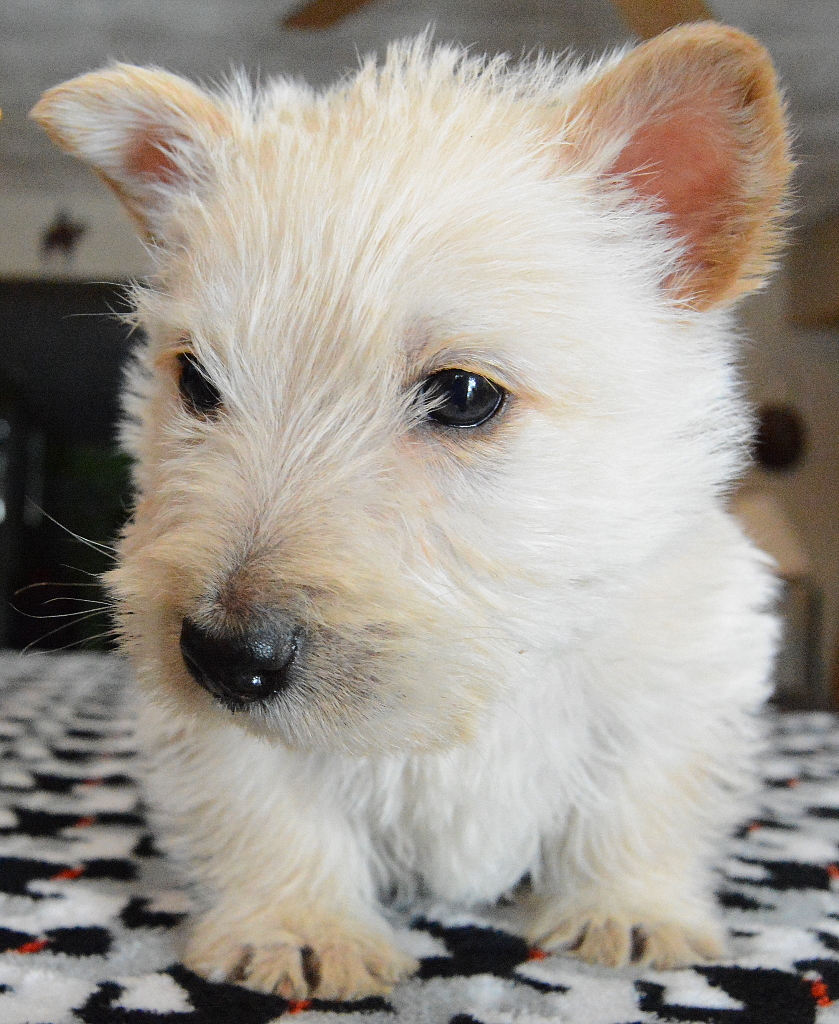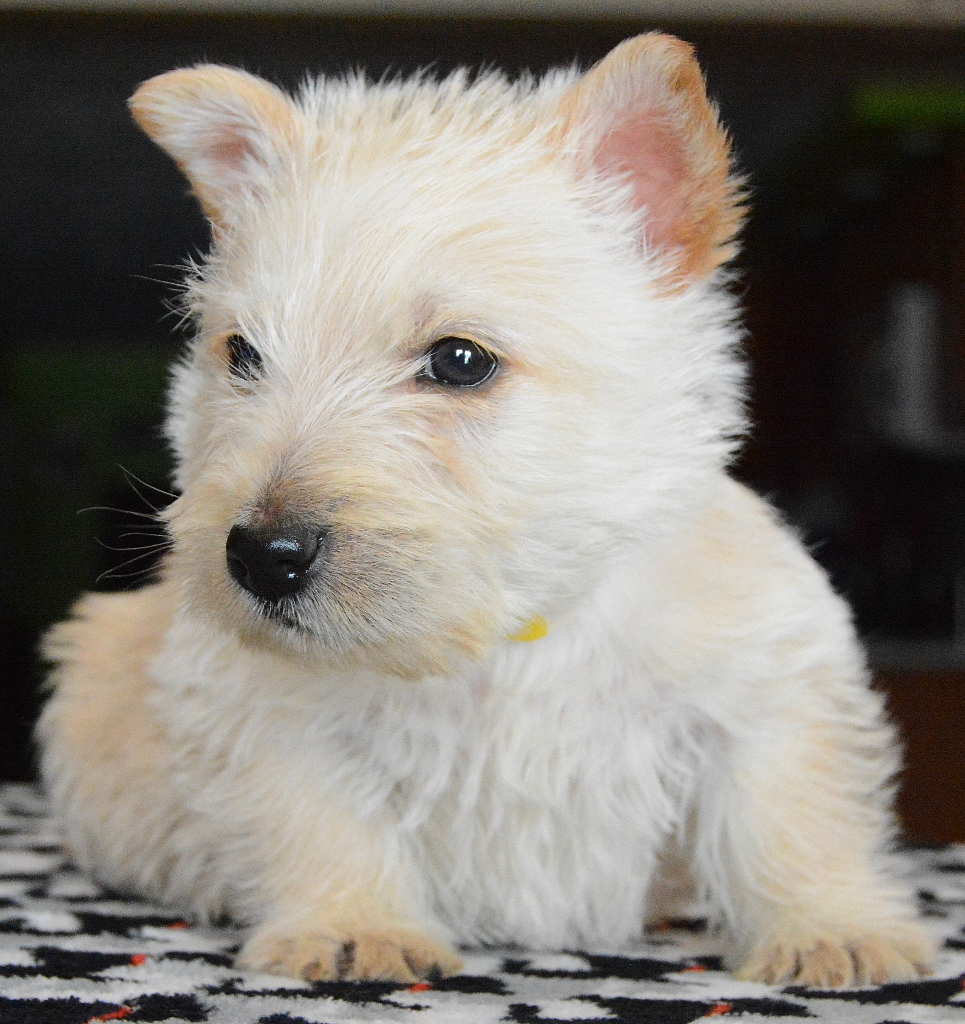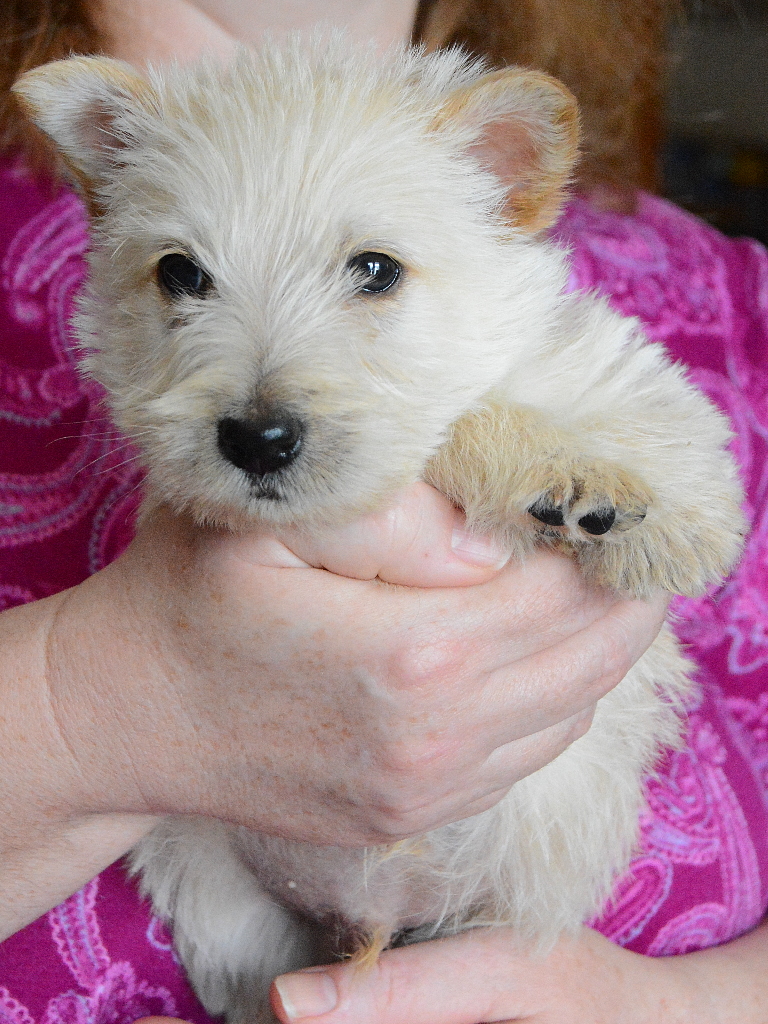 THE GIRLS
Wheaten Girl #1
She will hang back and let her siblings take the lead but she is happy to follow once she knows the coast is clear.
She likes to play and explore.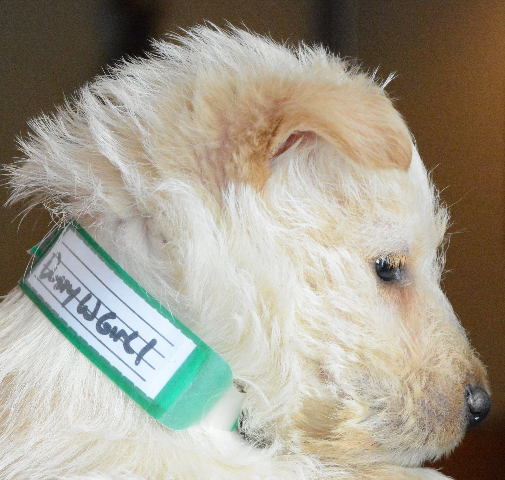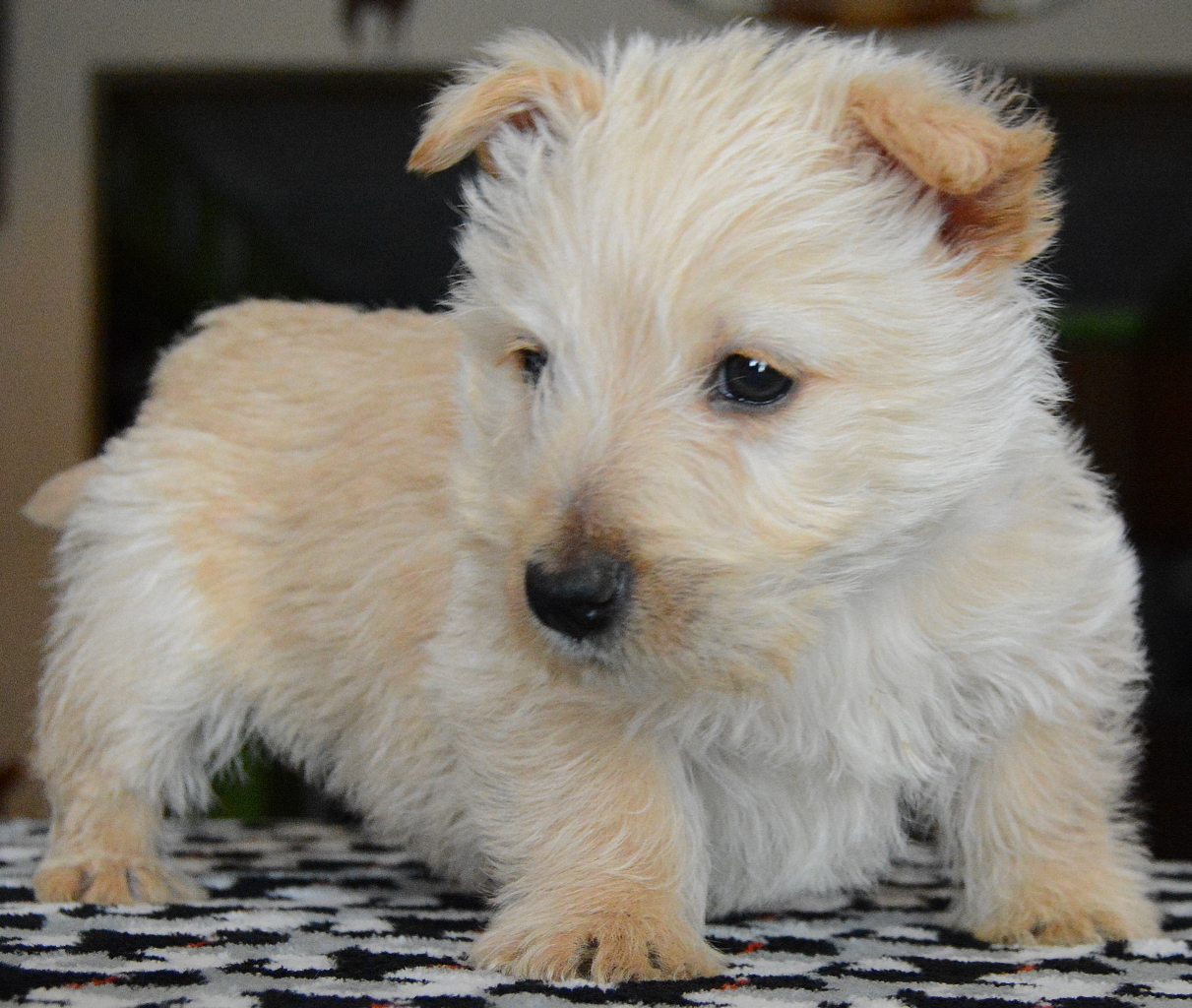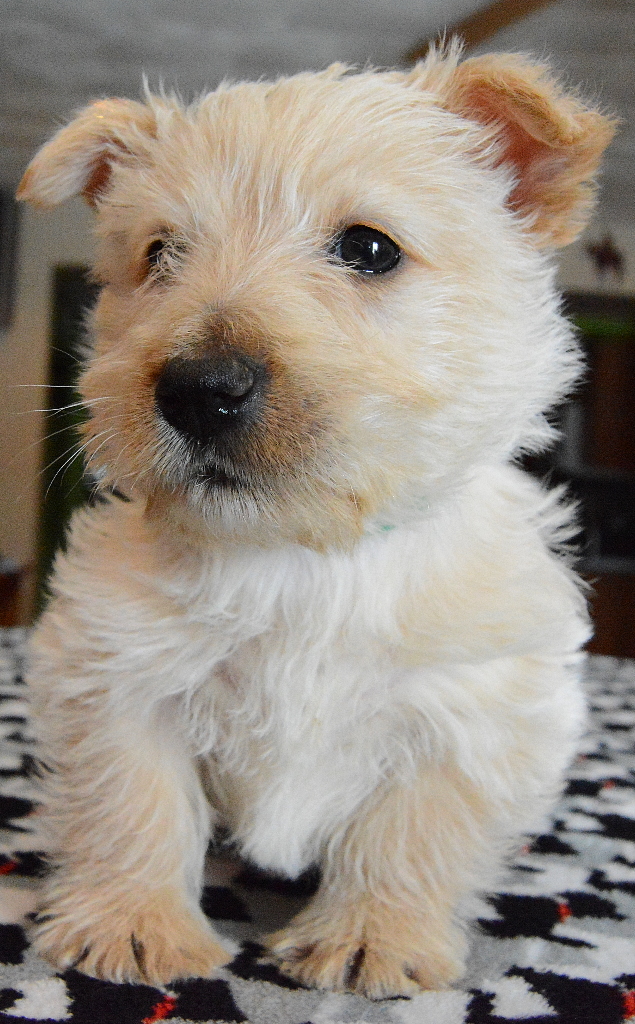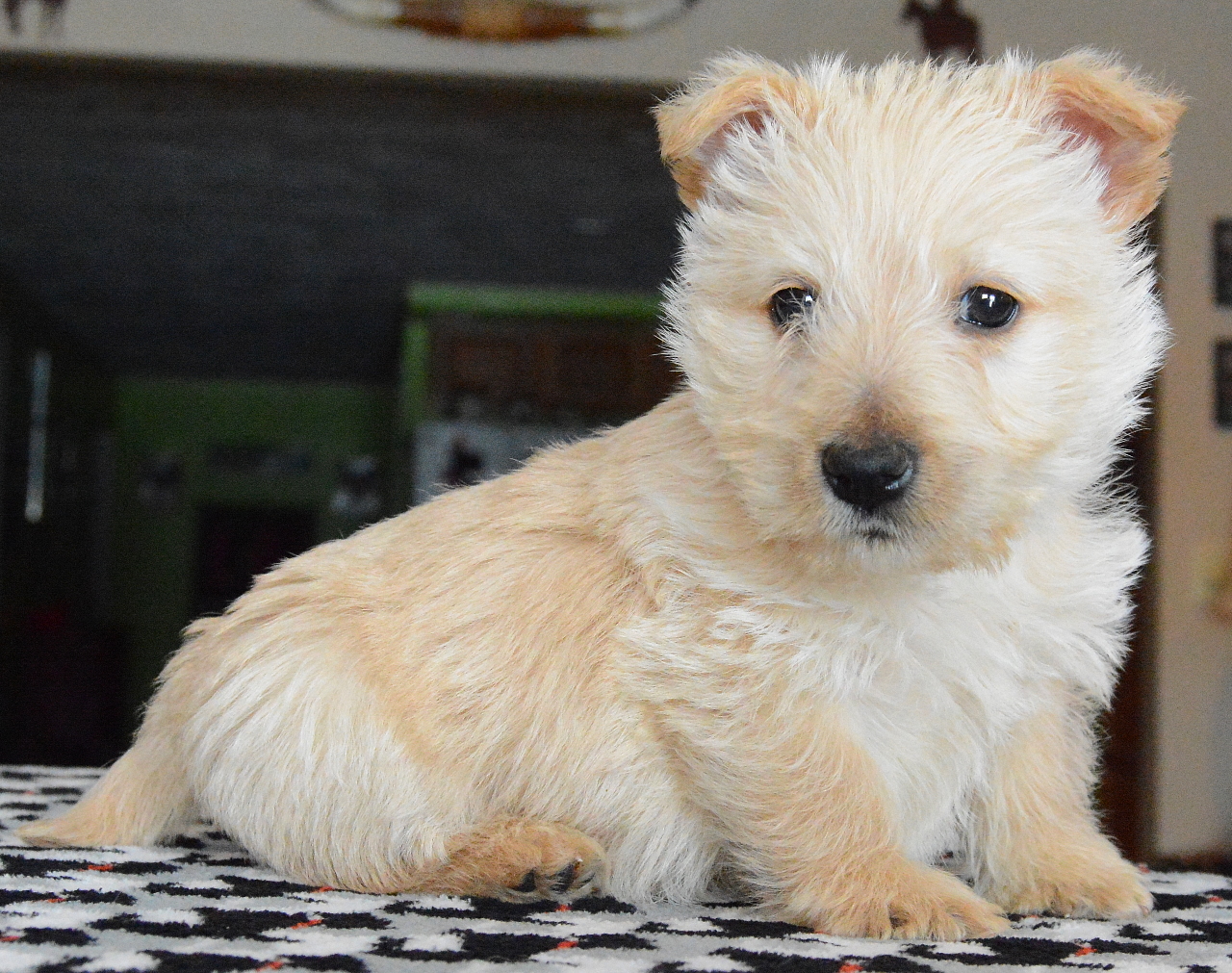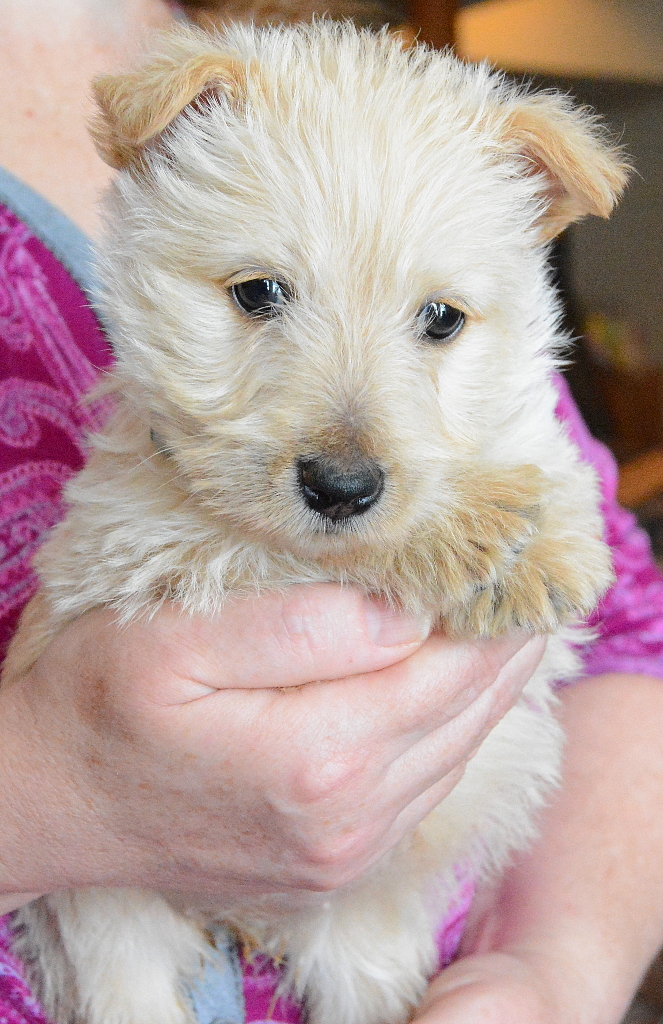 Wheaten Girl #2
She prefers people to other puppies.
Another cuddler and she loves to explore too.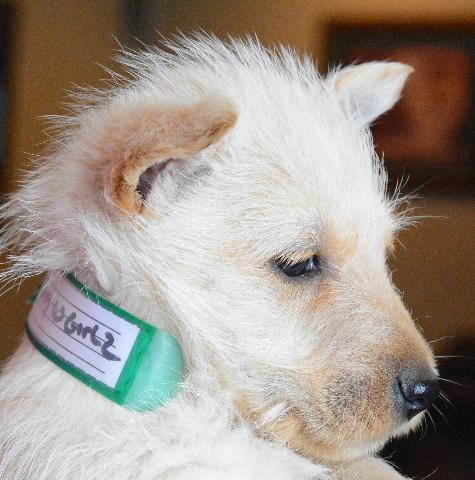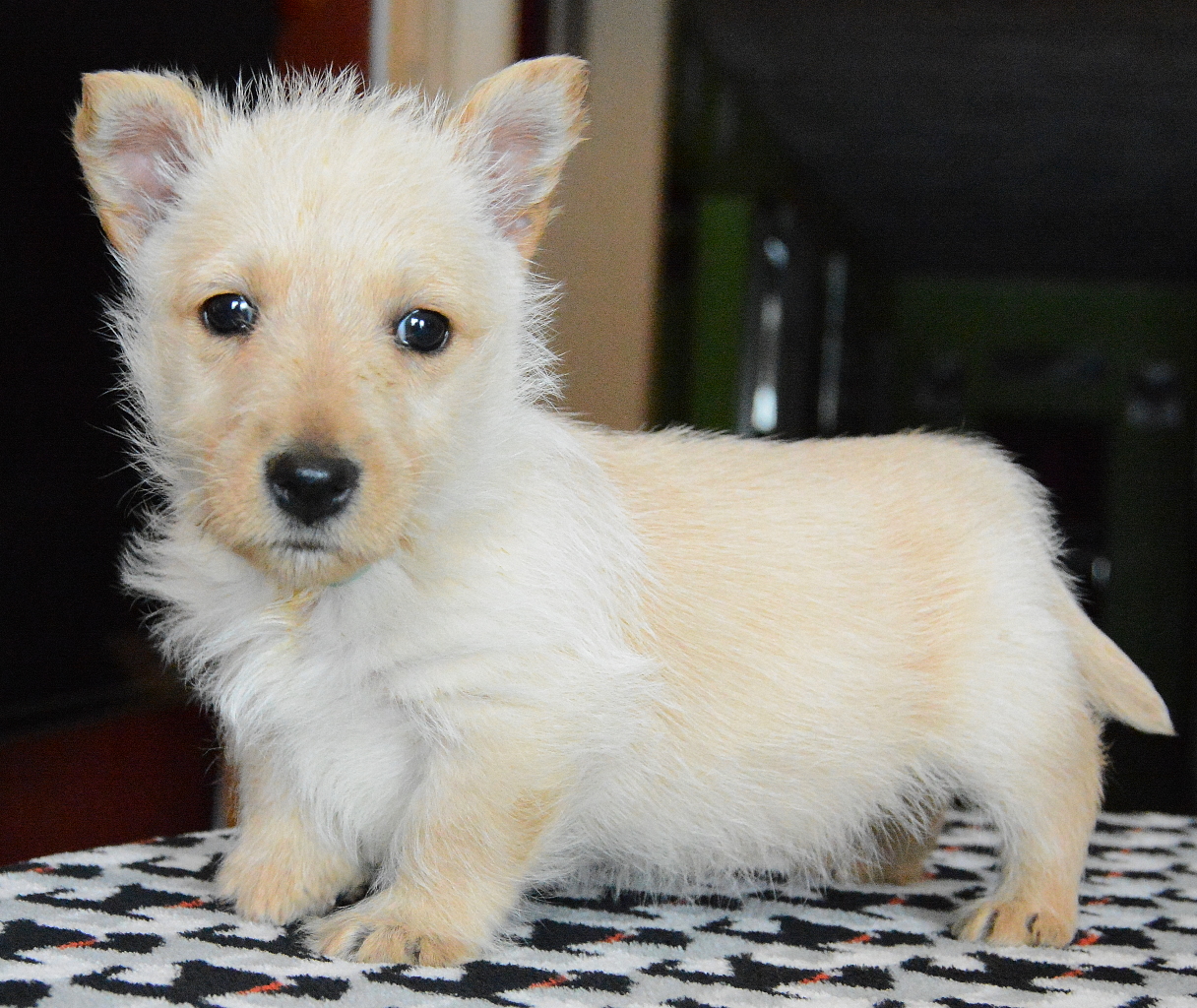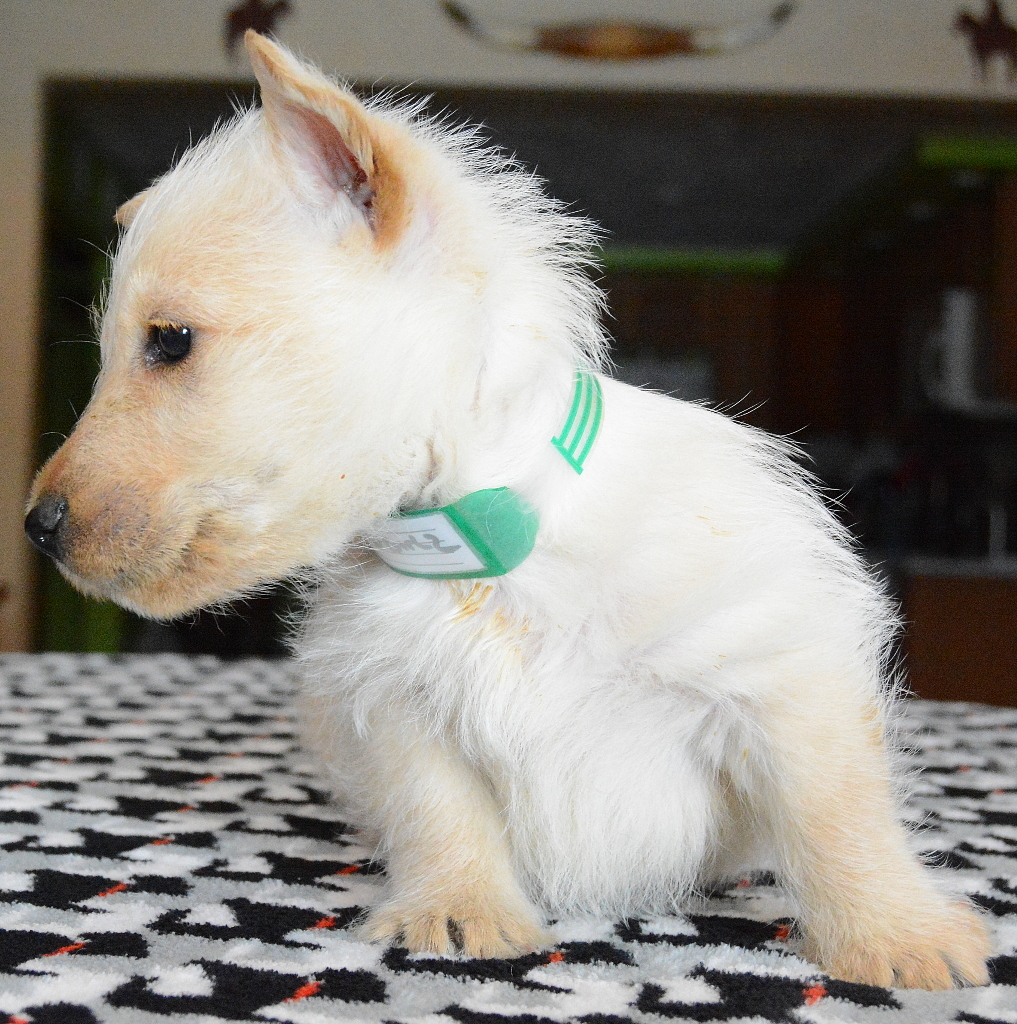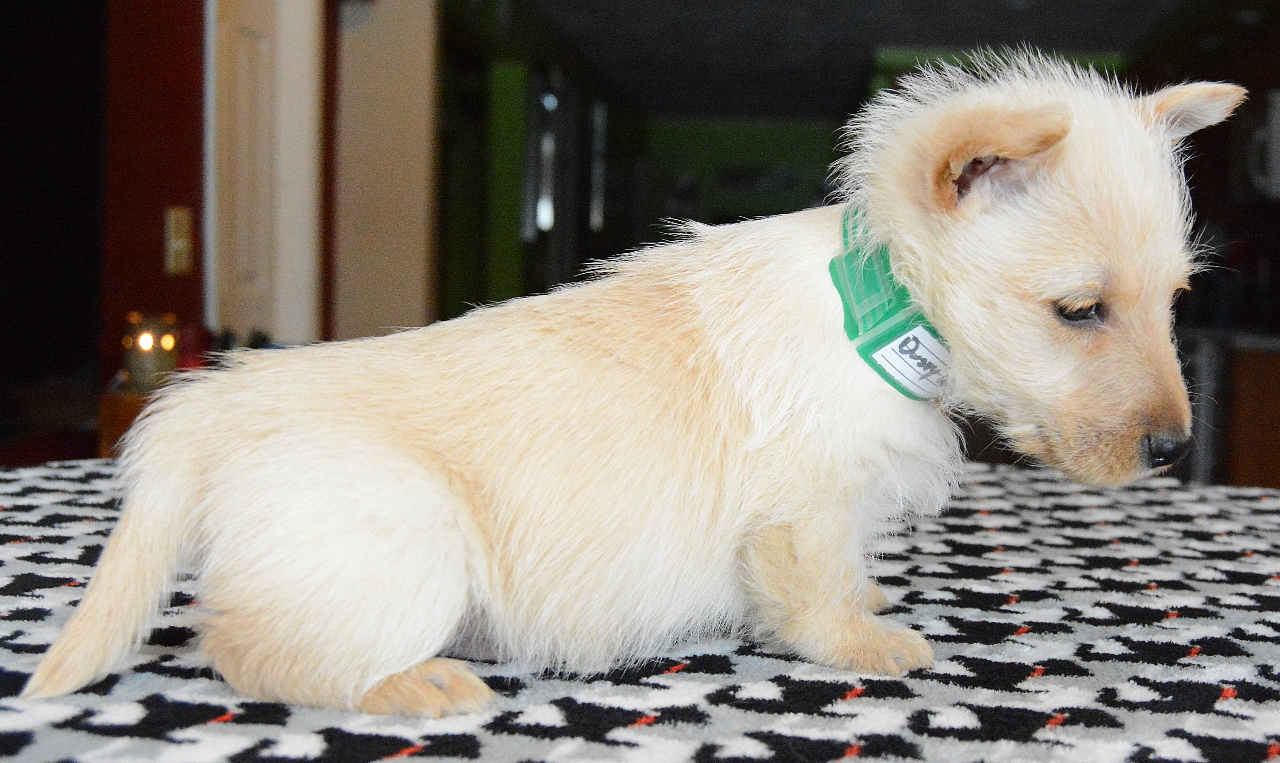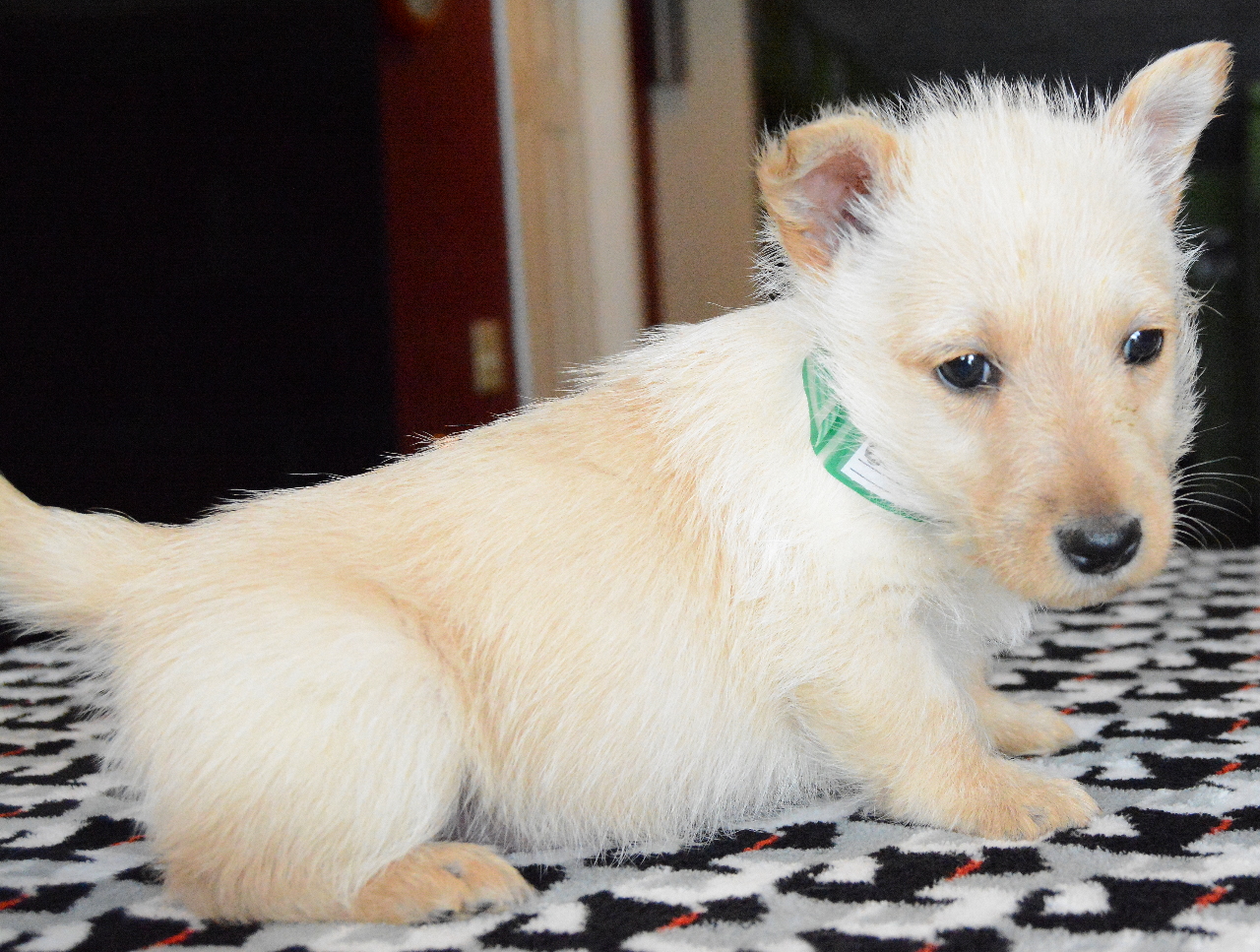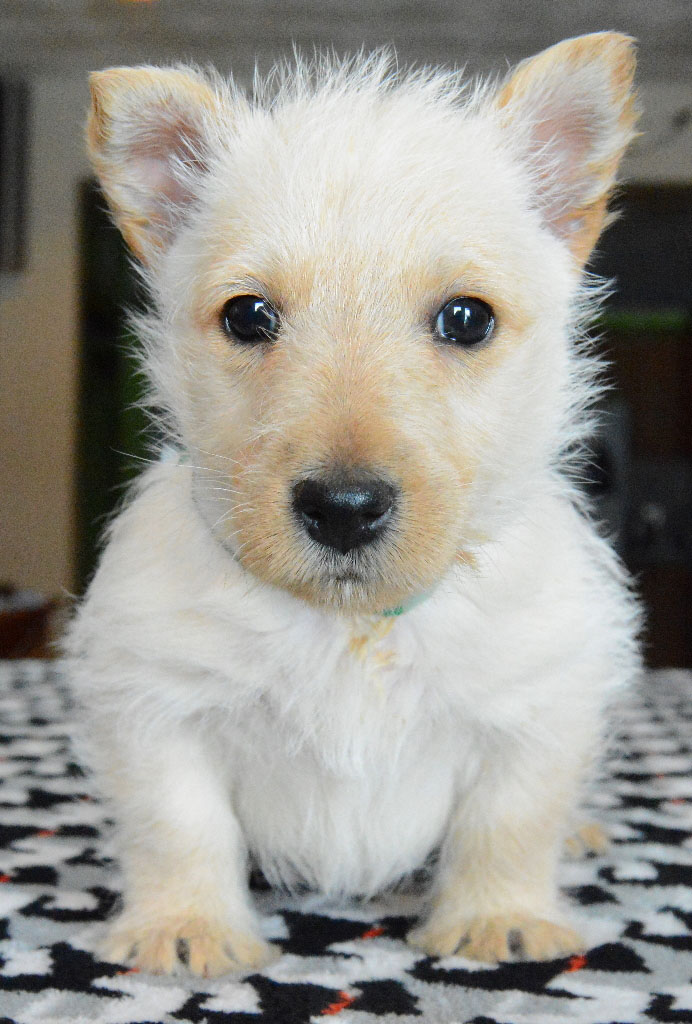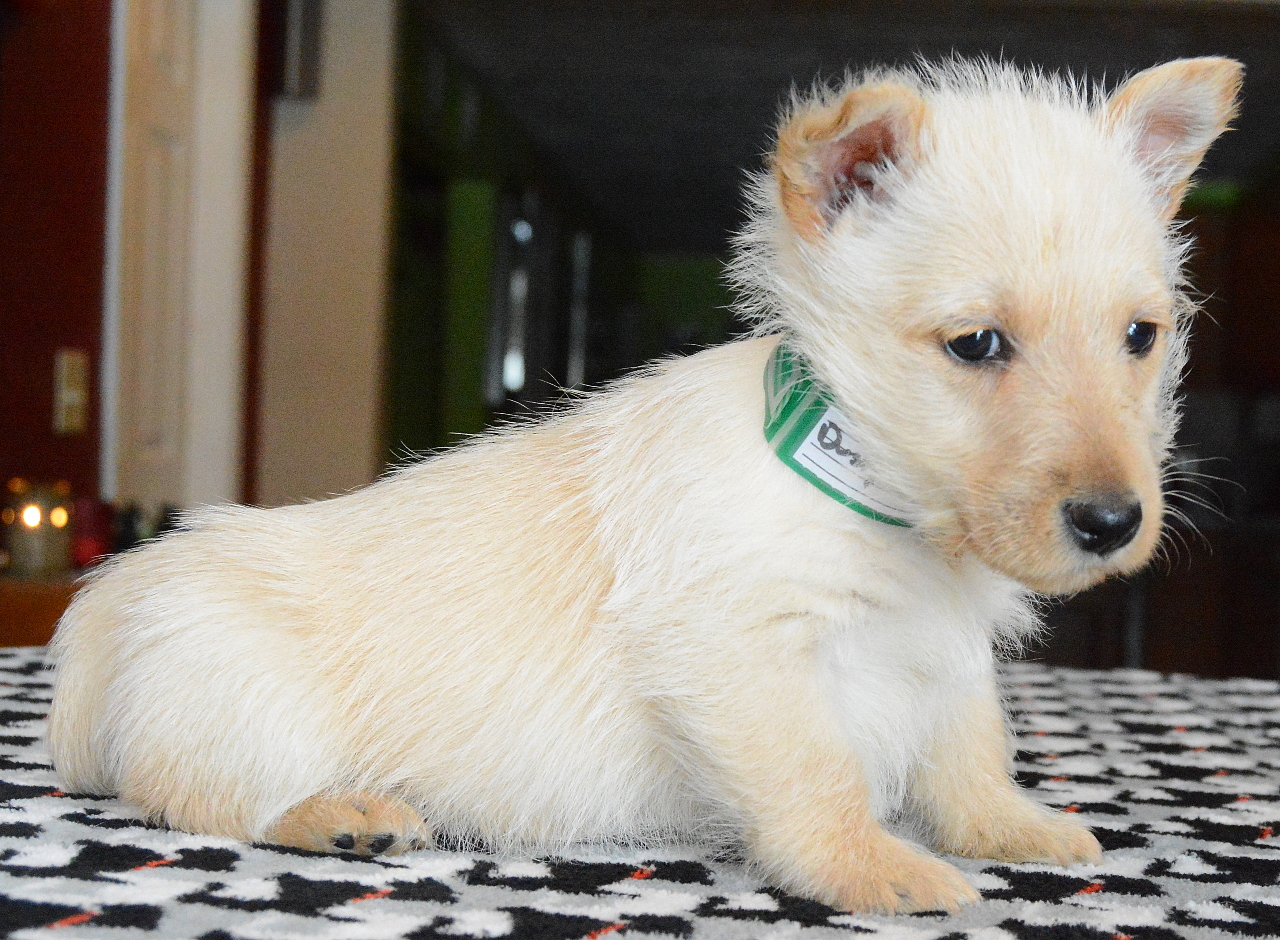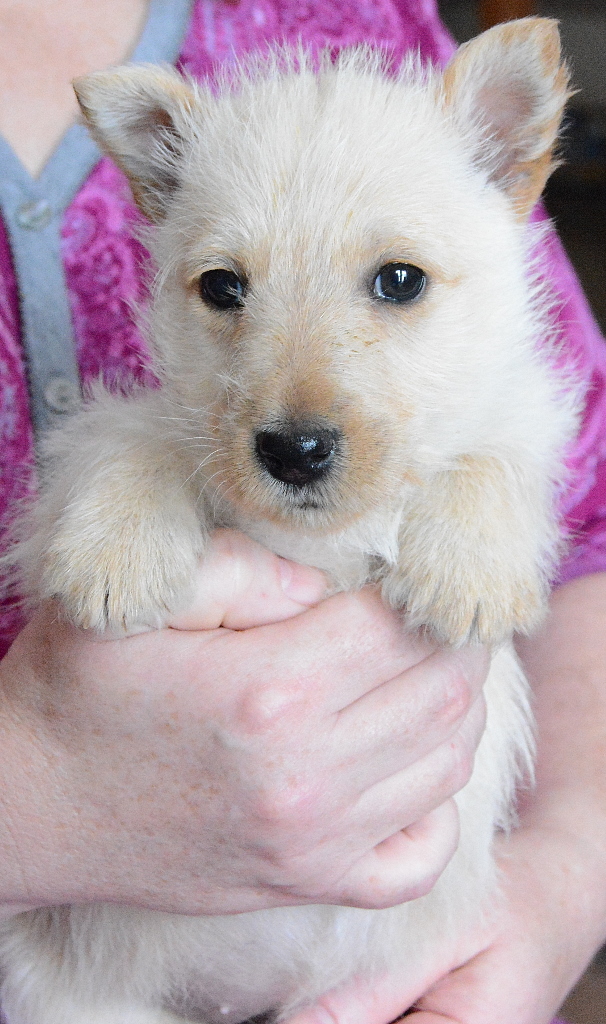 Please check us out on Facebook for some BONUS pictures of these puppies!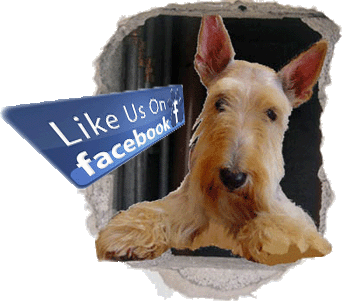 Please check back in a few weeks for a final update.
01-13-2019
On December 5th 2018 Dusty and Yankee had a beautiful litter of 5.
This is Dusty's first litter. Dusty is wheaten, Yankee is black.
We have:
2 black boys, 1 wheaten boy and 2 wheaten girls.
I am placing these pups to folks on my waiting list.
If you would like to be added to my waiting list (no obligation) Please Click HERE
Prices, terms, email address and phone number are located here.
These pups will be ready to go home on Saturday, February 9th 2019
They are all weaning and away from Mama now.
Enjoy these 1st pictures, more pictures coming in a couple of weeks.
ALL 5
1 wheaten boy * 2 black boys * 2 wheaten girls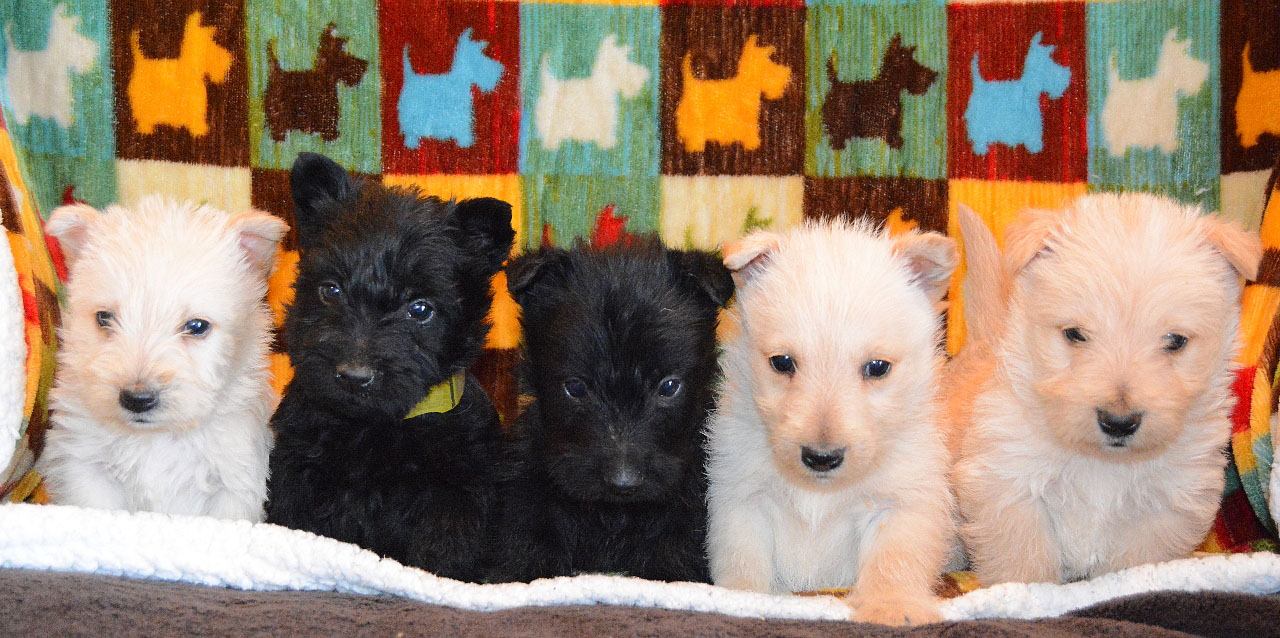 The Black Boys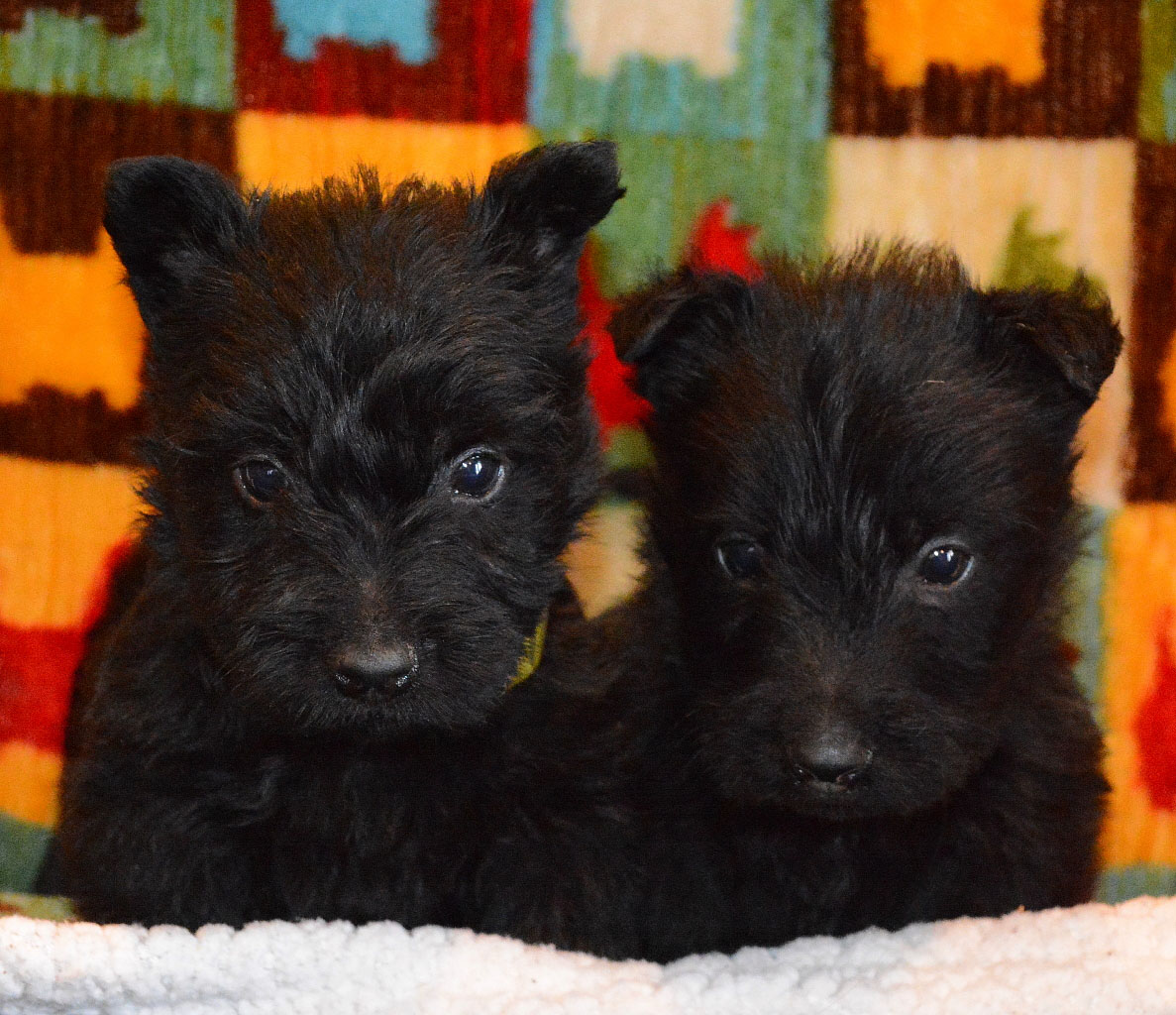 The Wheaten Boy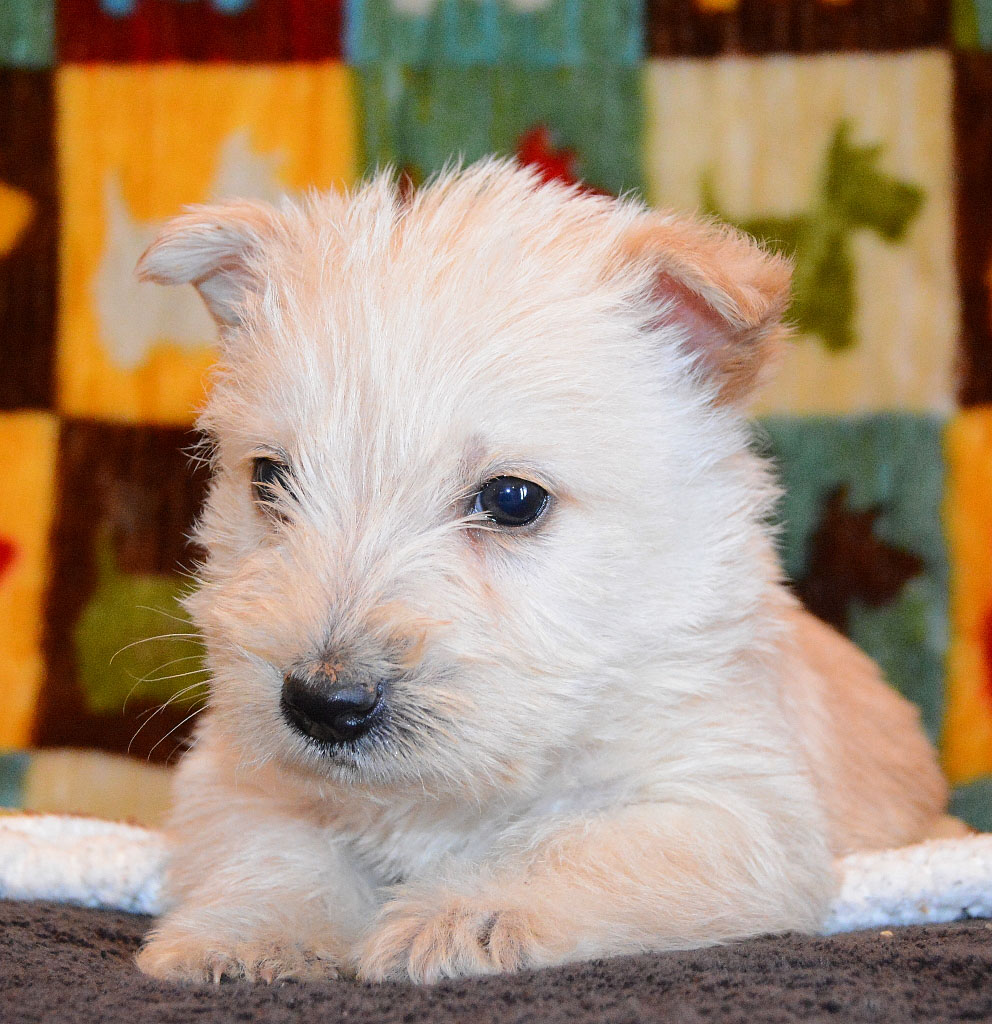 The Wheaten Girls
Please check back in a couple weeks for a big update.