Rebel and Yankee's December 3rd 2018 litter
Newest pictures are at the top of the page, the further down you look, the younger the pups.
--------------------------------------------------------------
1-23-2019
Please let all pictures load, this is a huge update.
Below you will find 8 new pictures for each puppy, 56 in all!
All pups have now had 1st inoculations, vet check and two wormings.
Each puppy is sporting a new ID collar. The boys are in blue, girls in orange.
THE BOYS
Black Boy #1
A very happy boy, he is goofy and jolly and loves to play.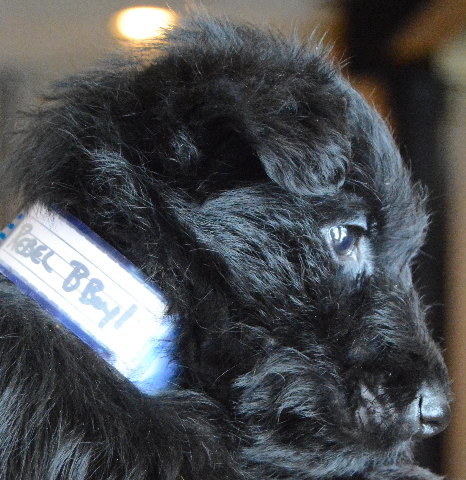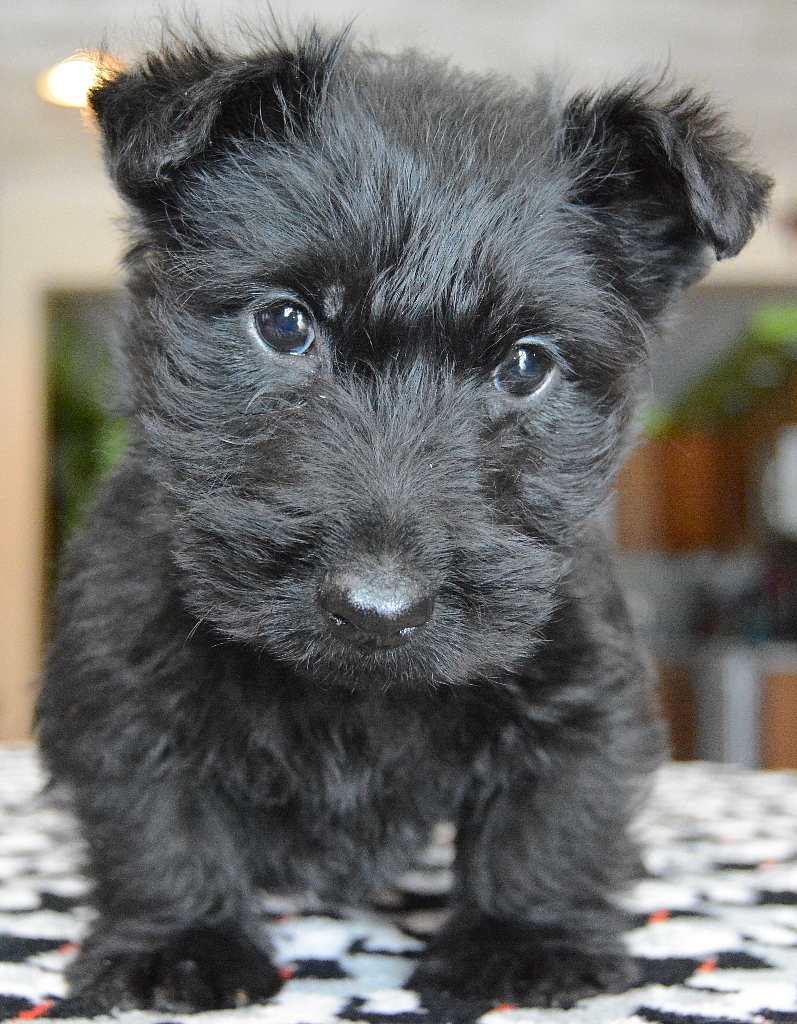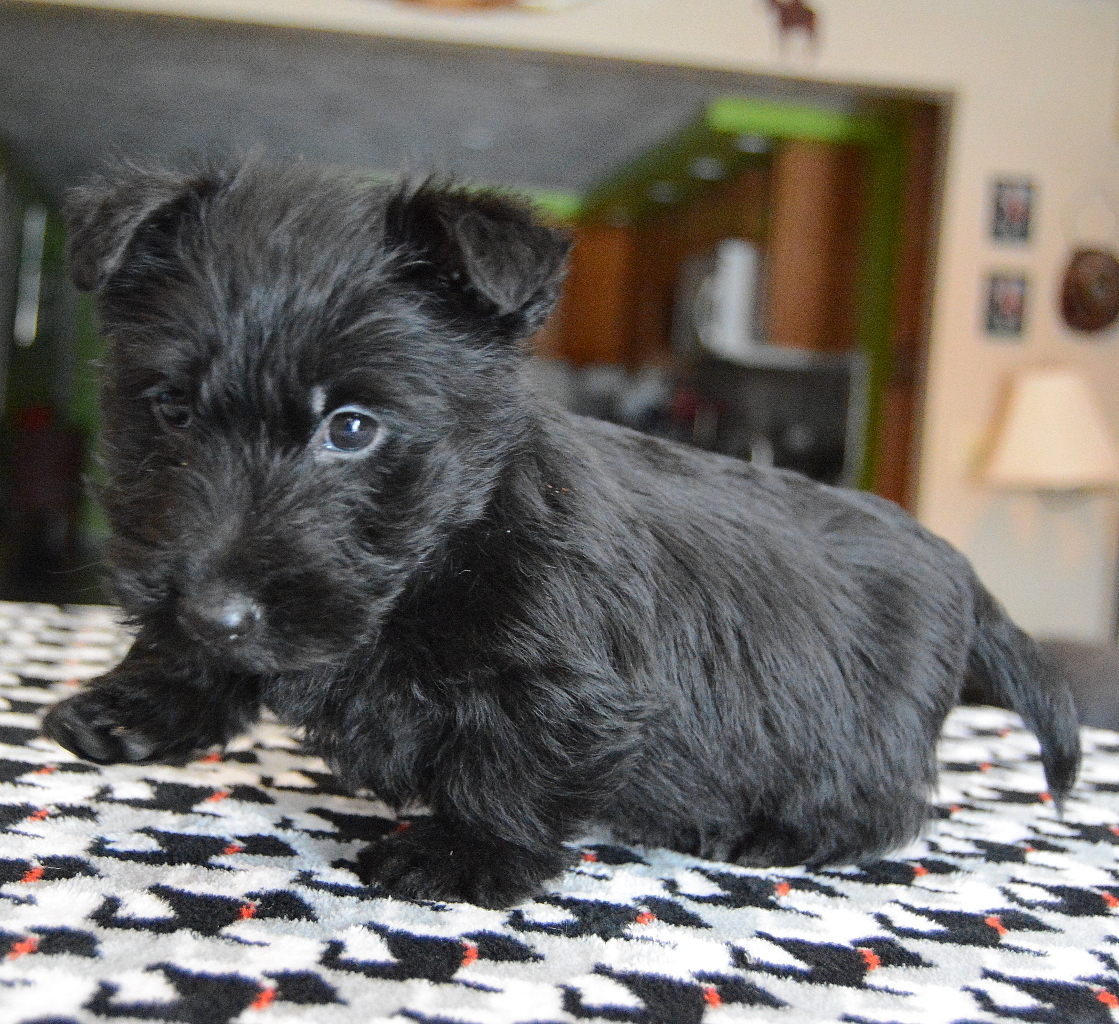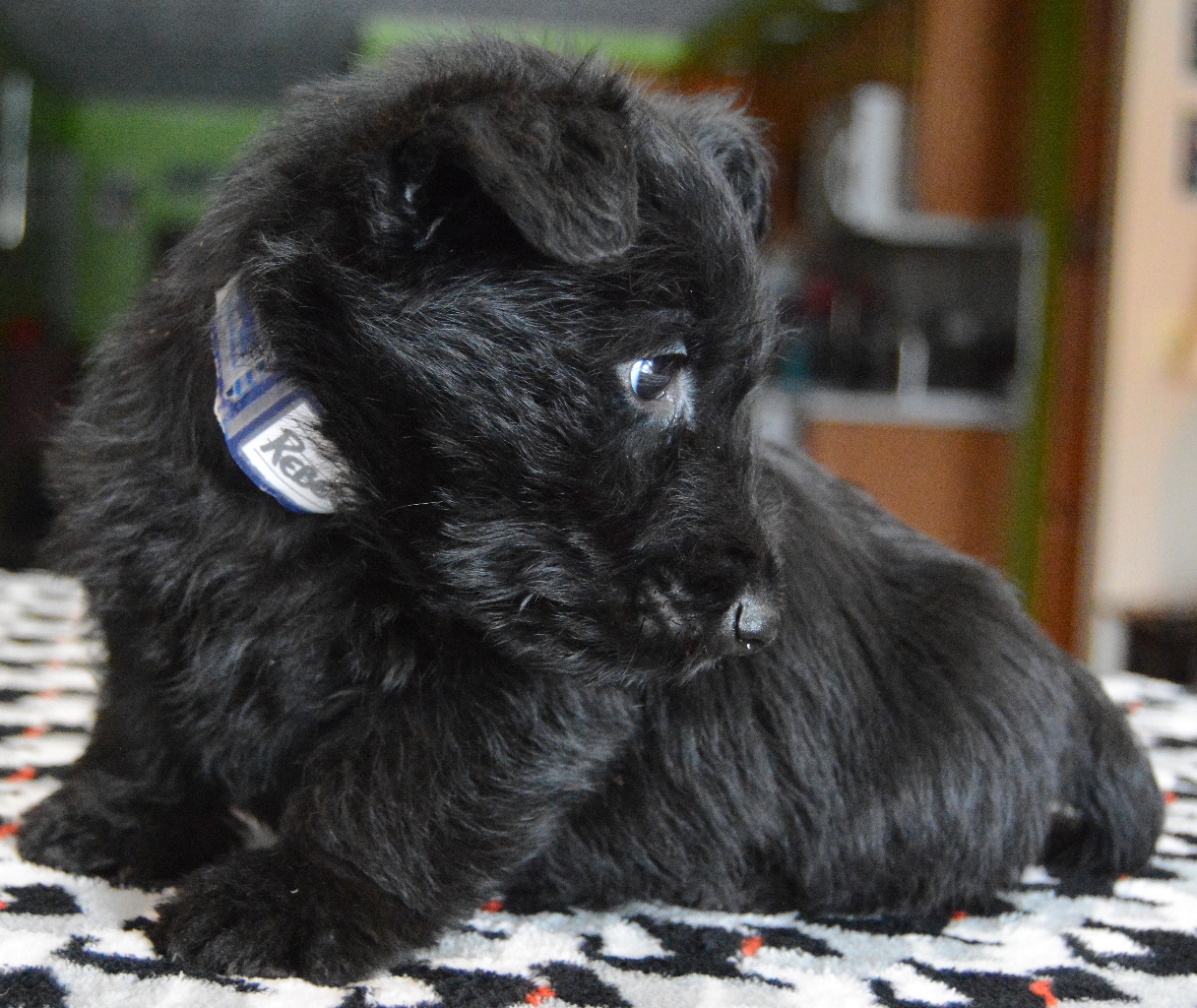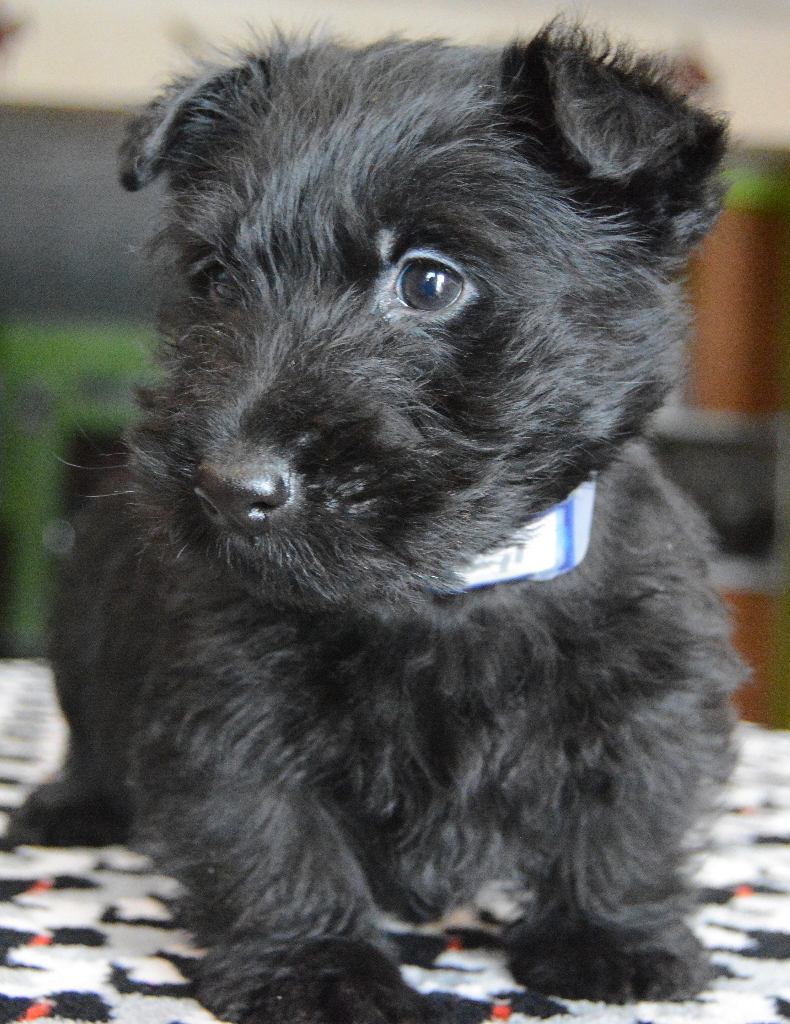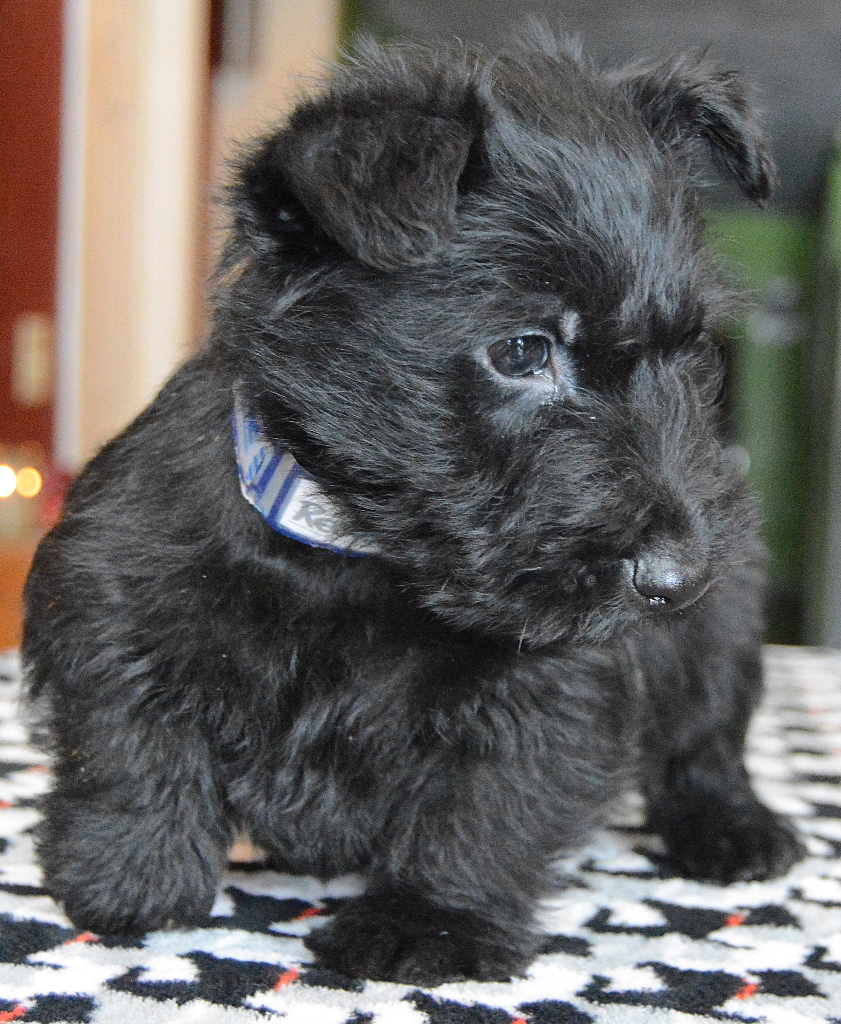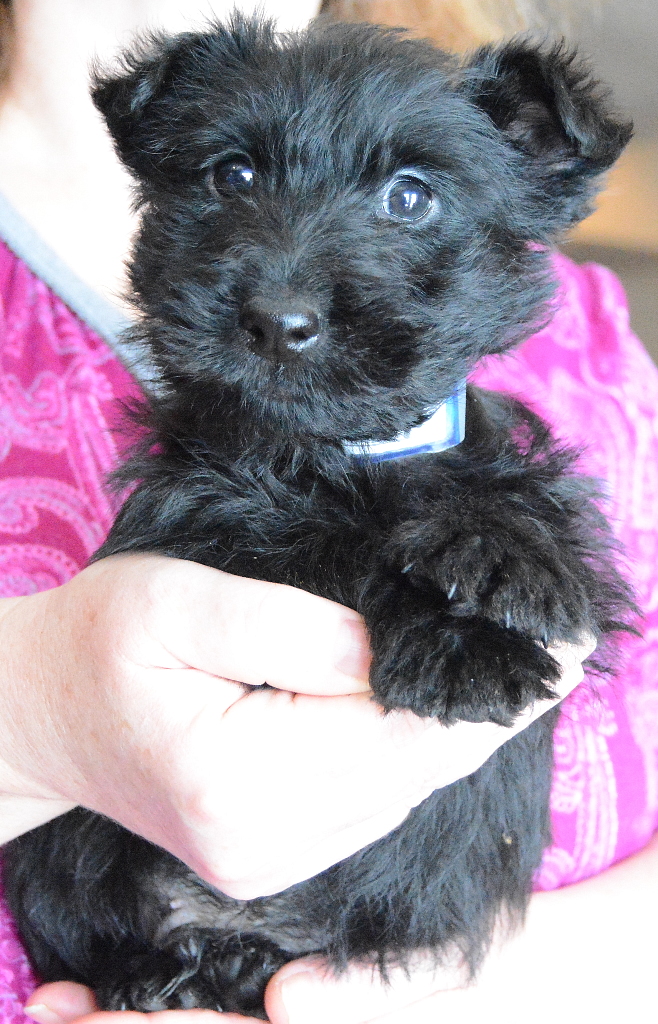 Black Boy #2 (Black-Brindle actually)
He is very much like his brother above in personality.
If you look closely you can see brindle on his ears and very faint brindle on the front of his legs.
He is pretty much black over the rest of his body.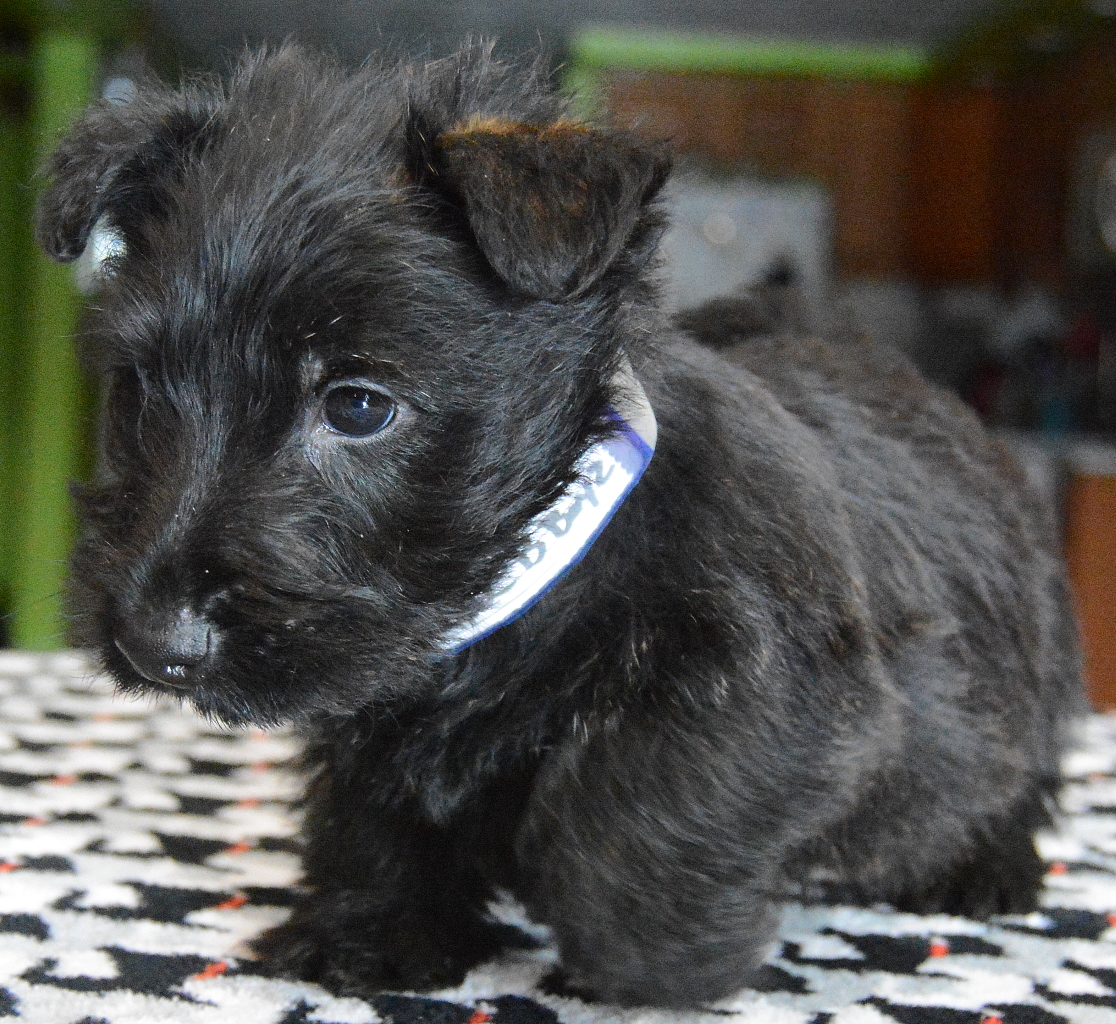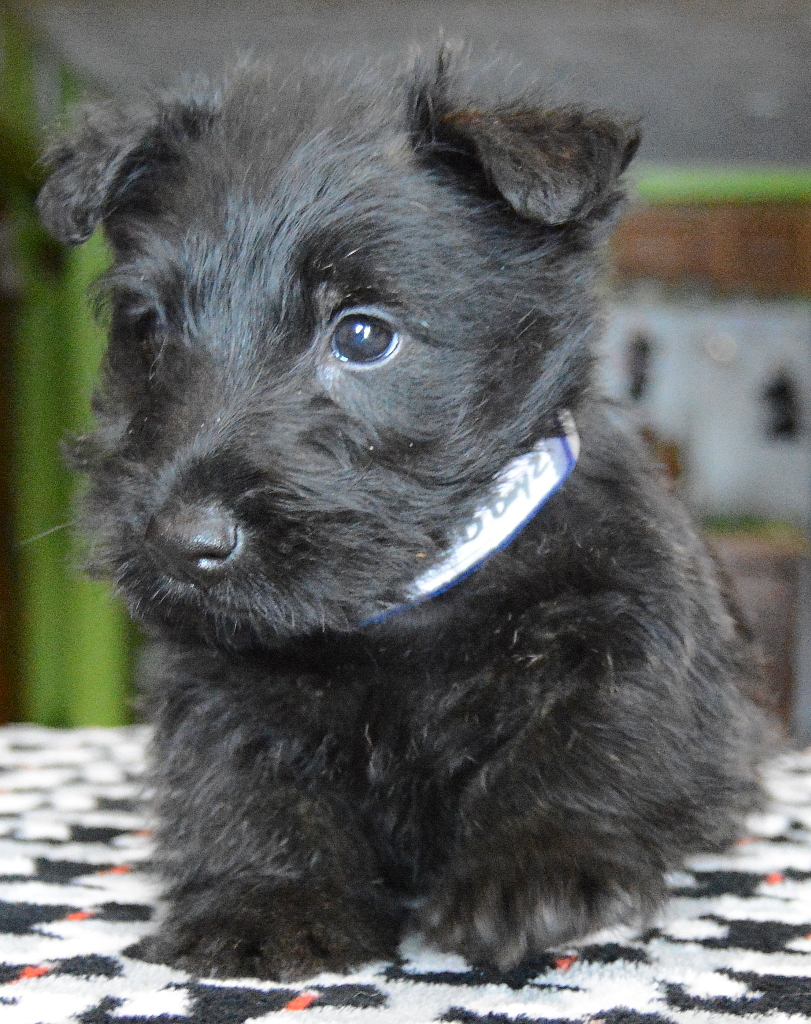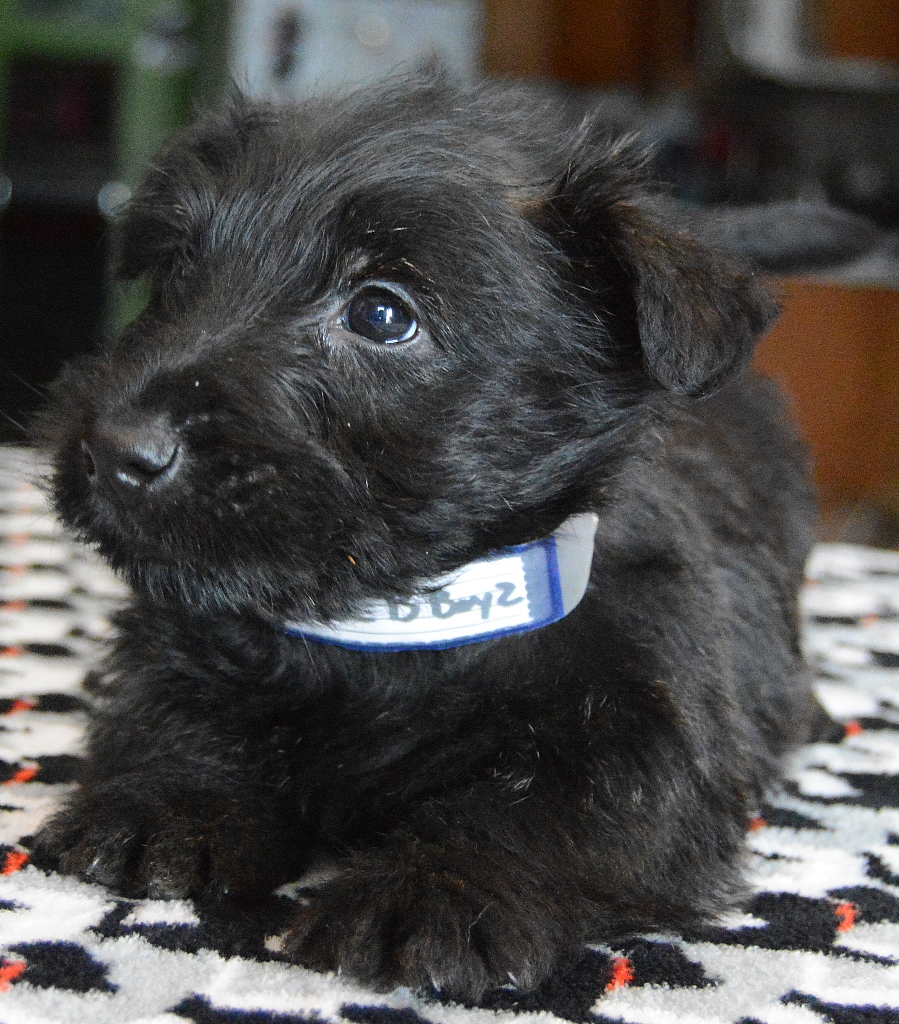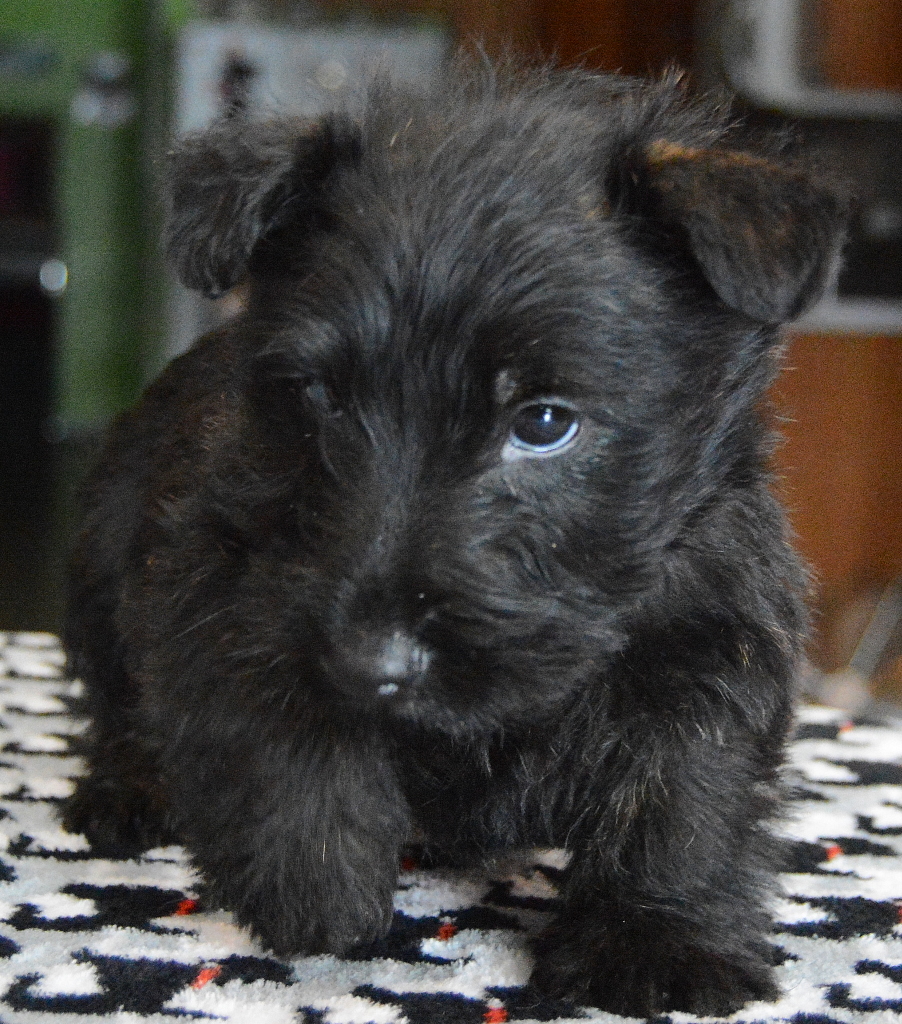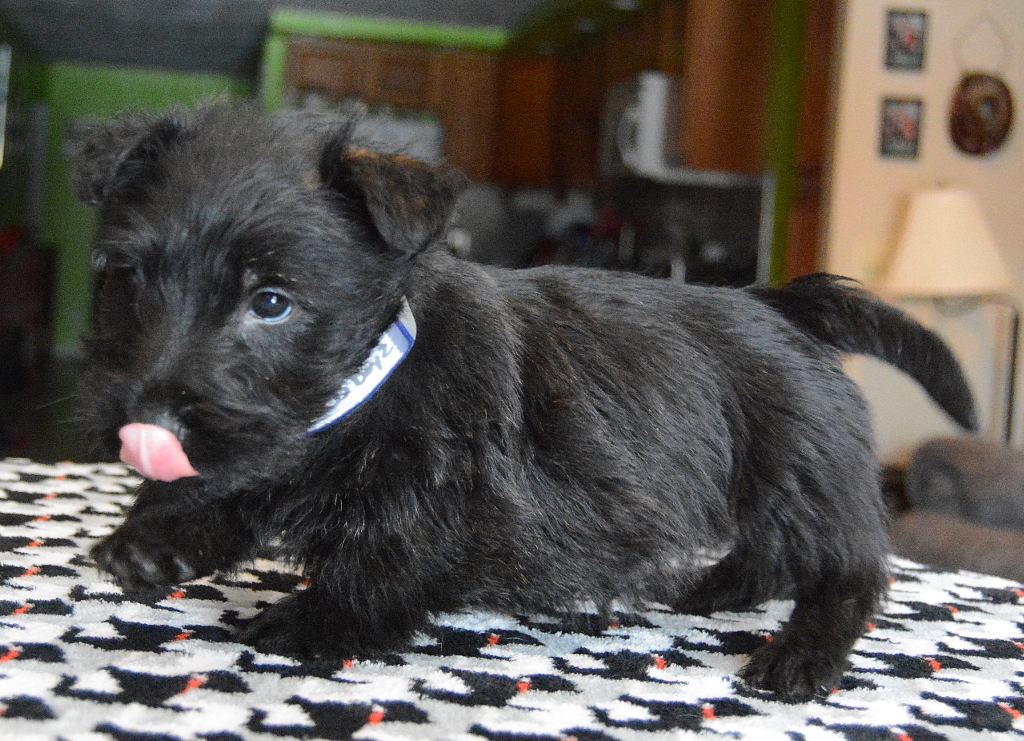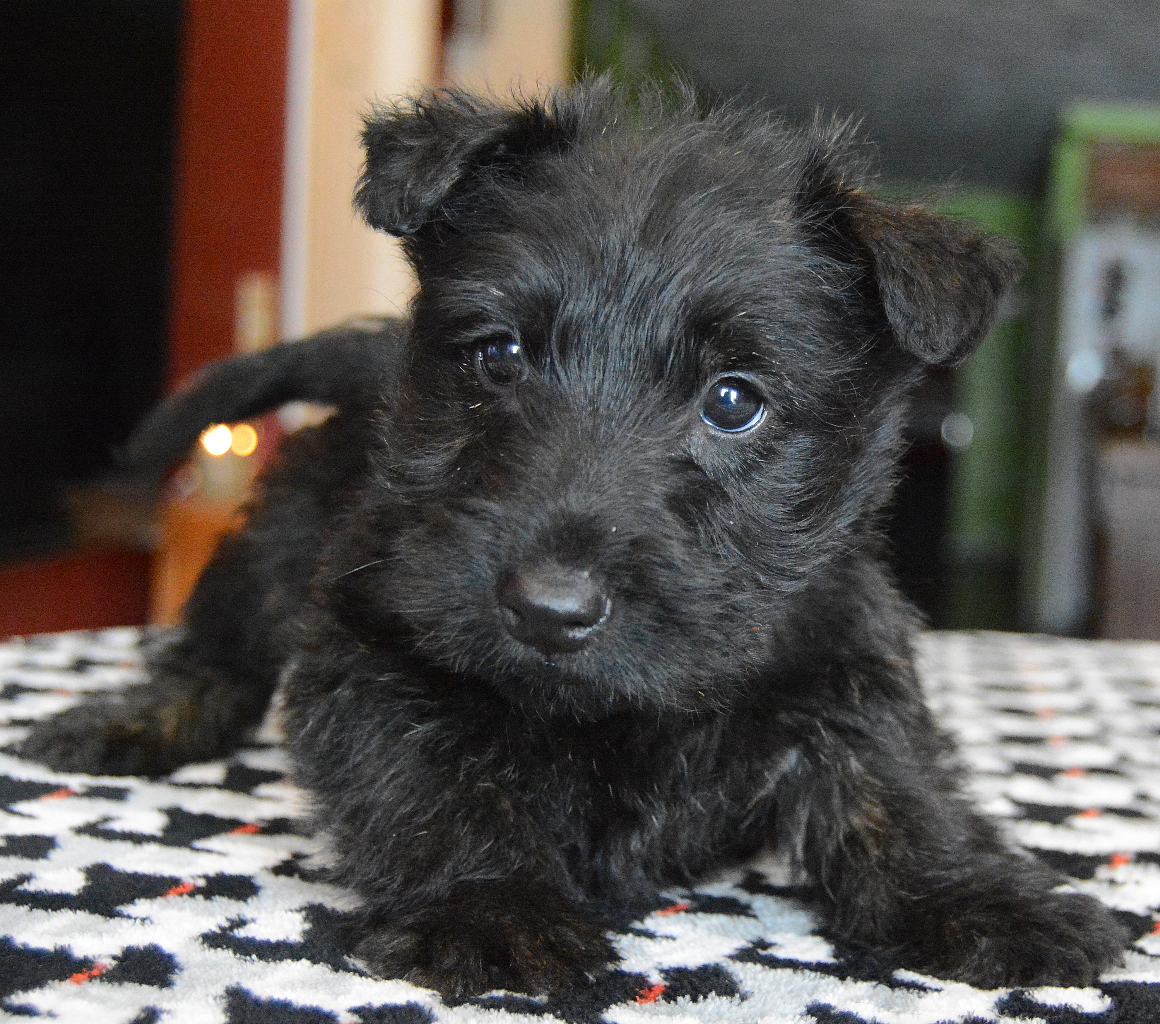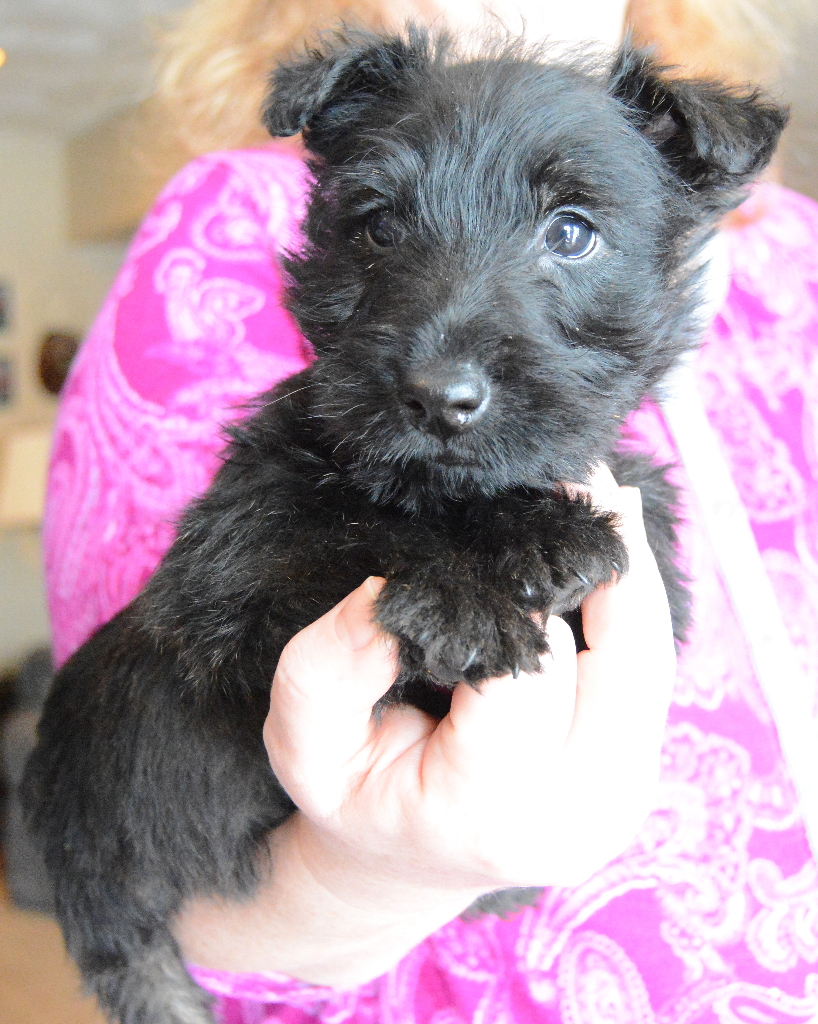 Wheaten Boy #1
Another playful boy. His color is wonderful and his personality is bubbly with a hint of ornery.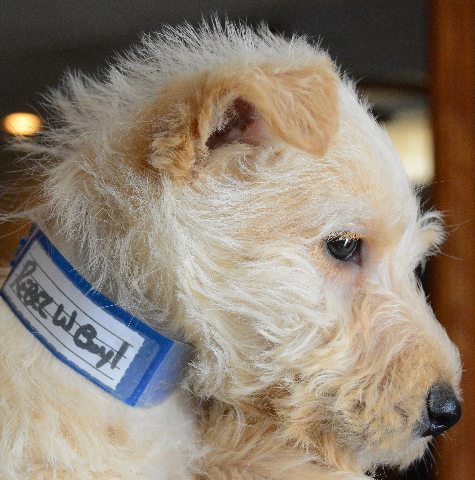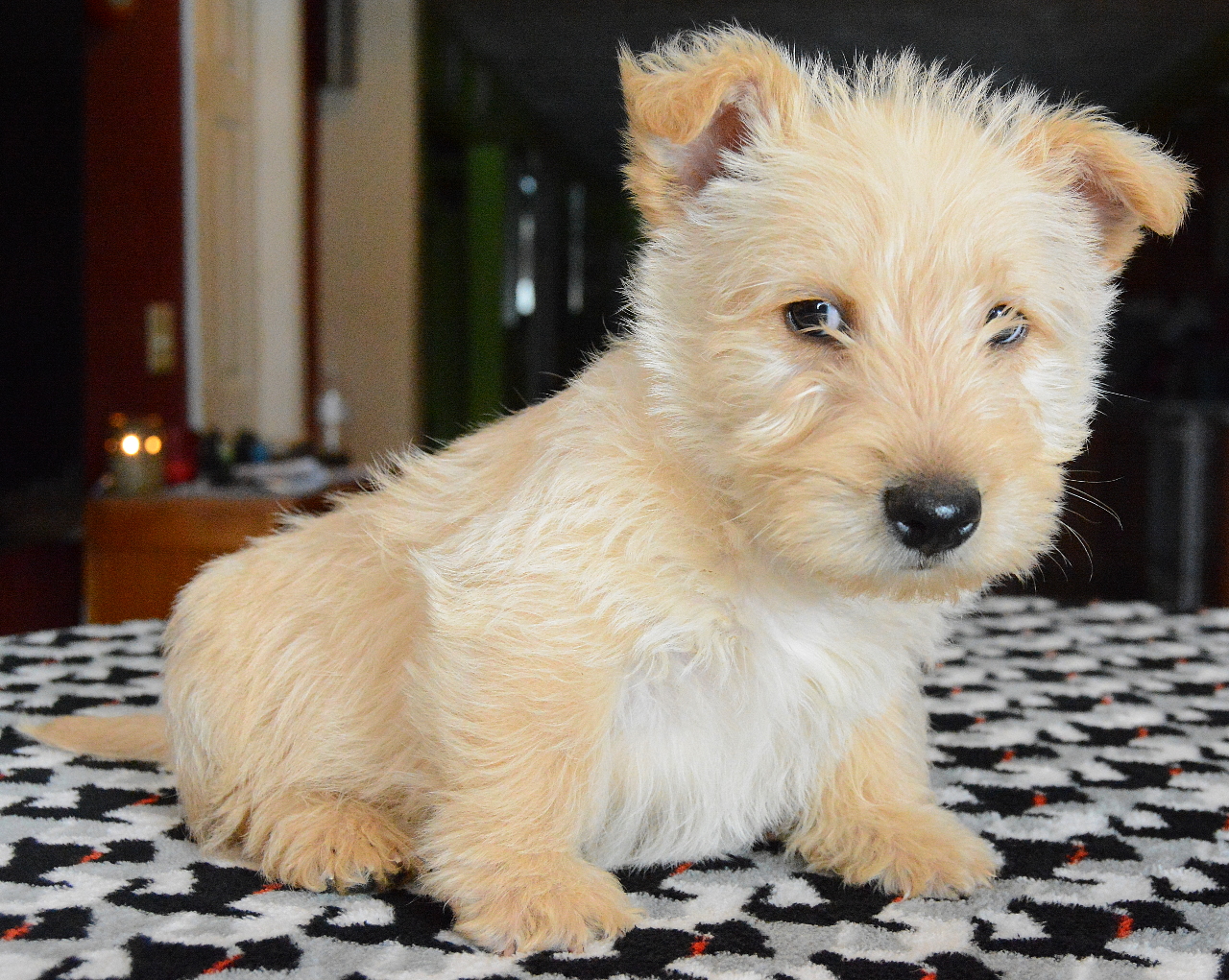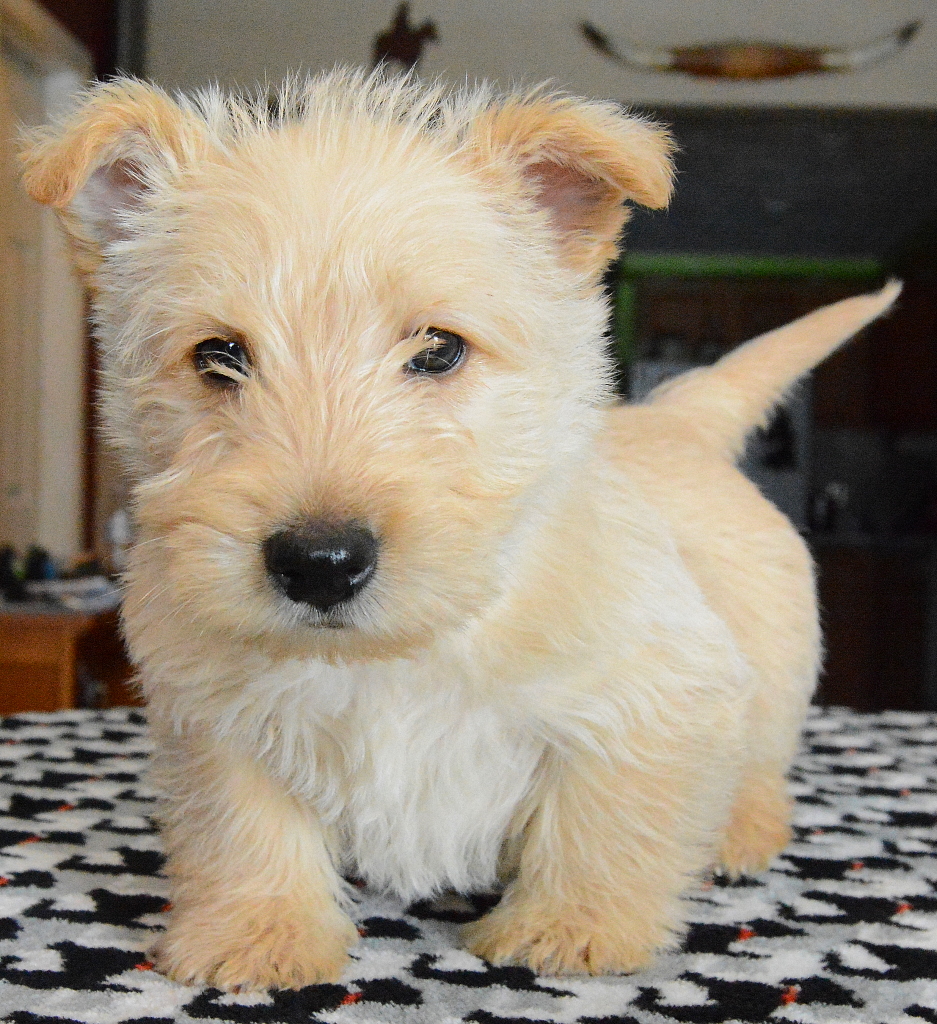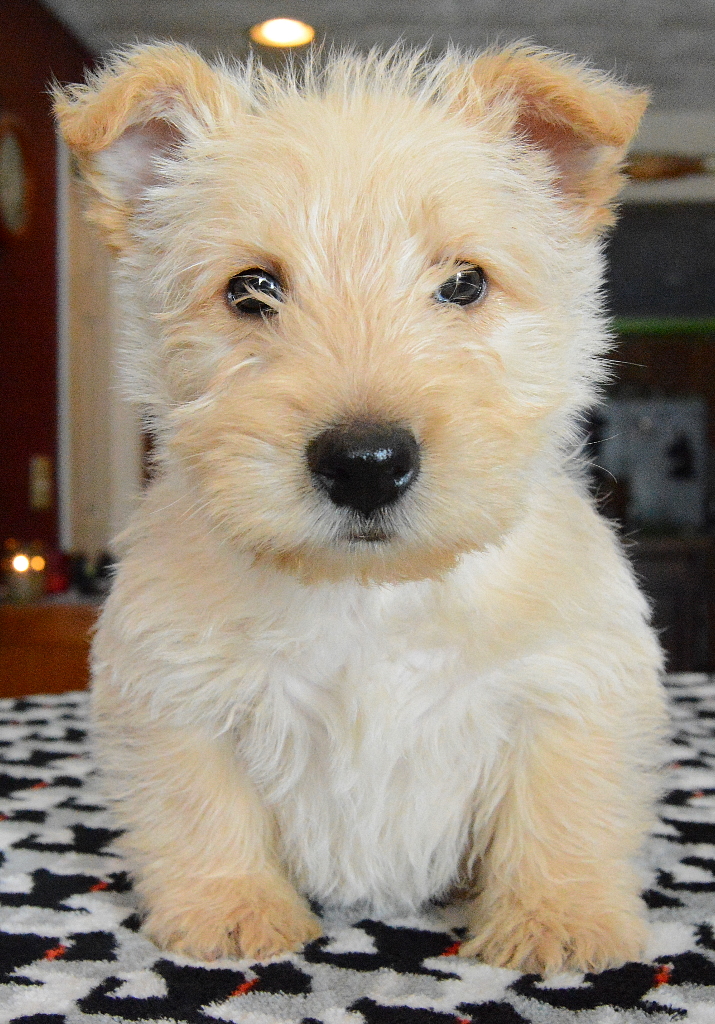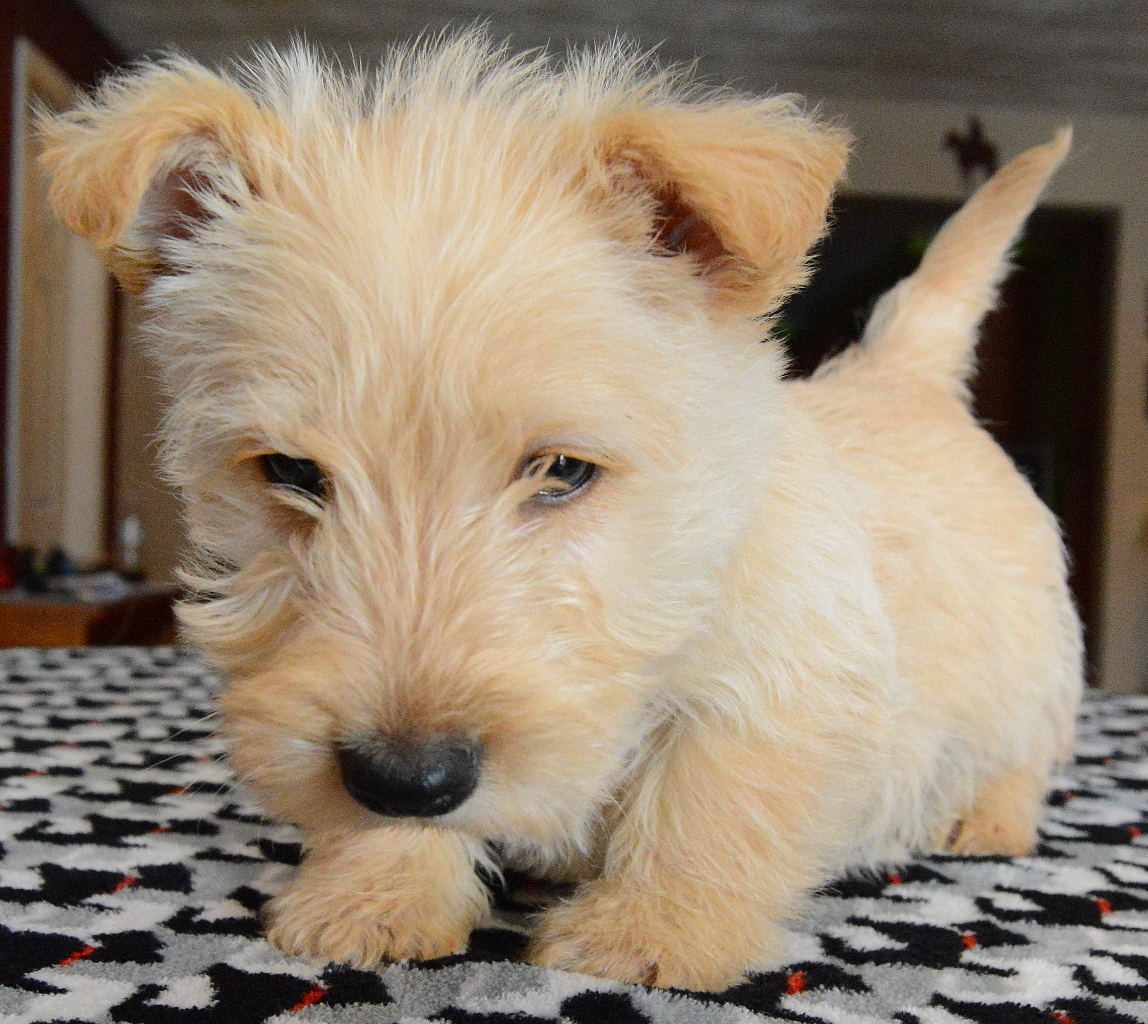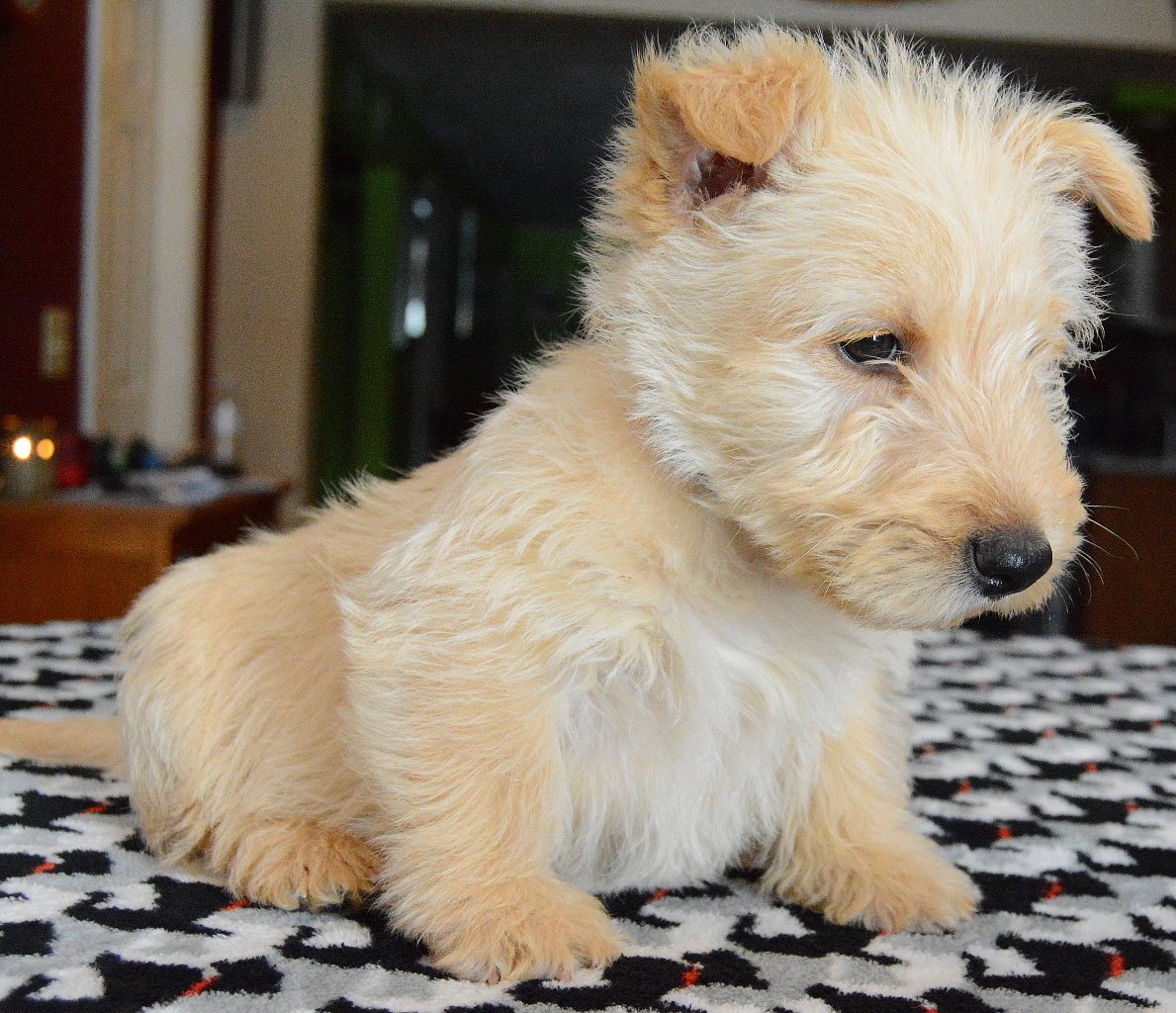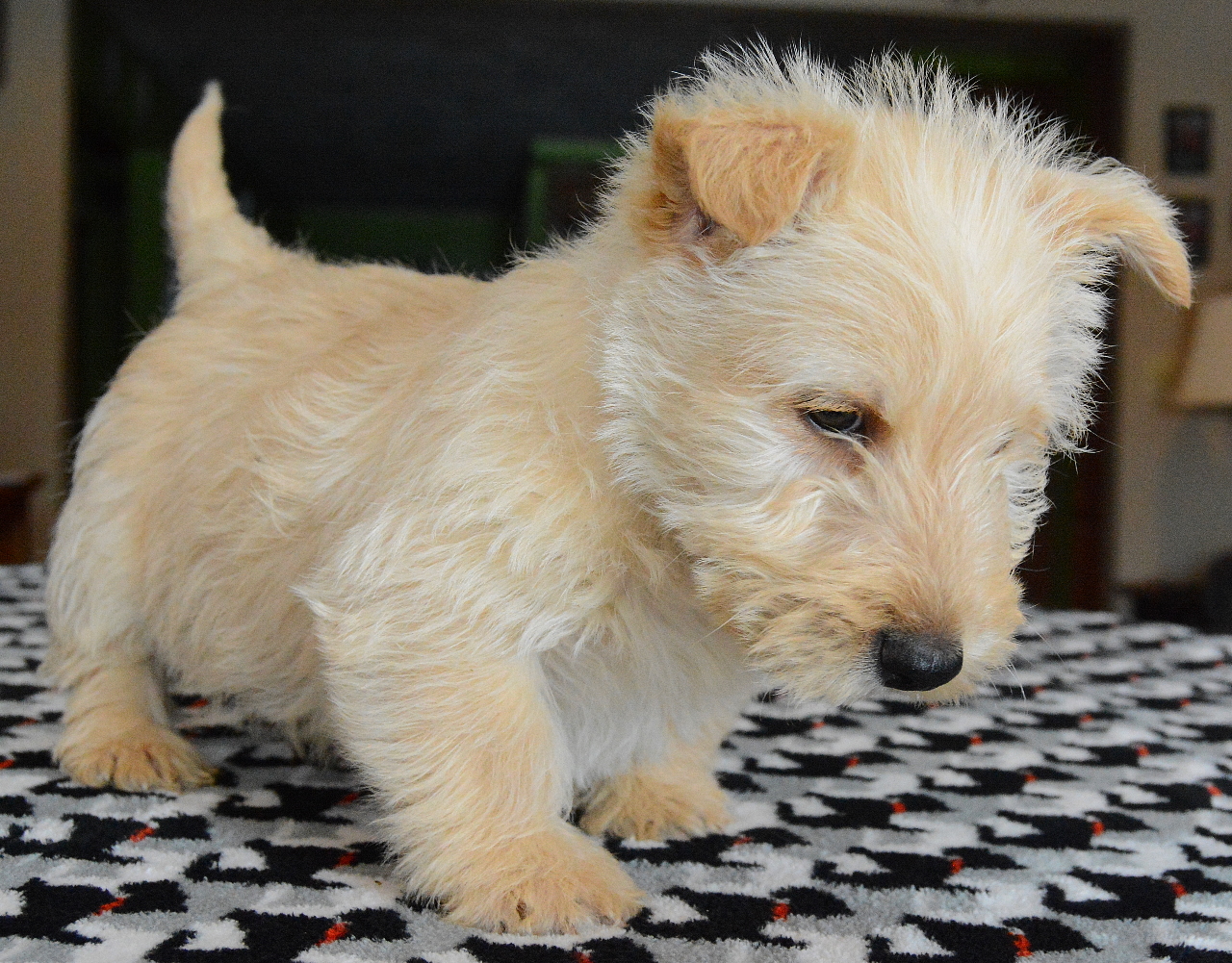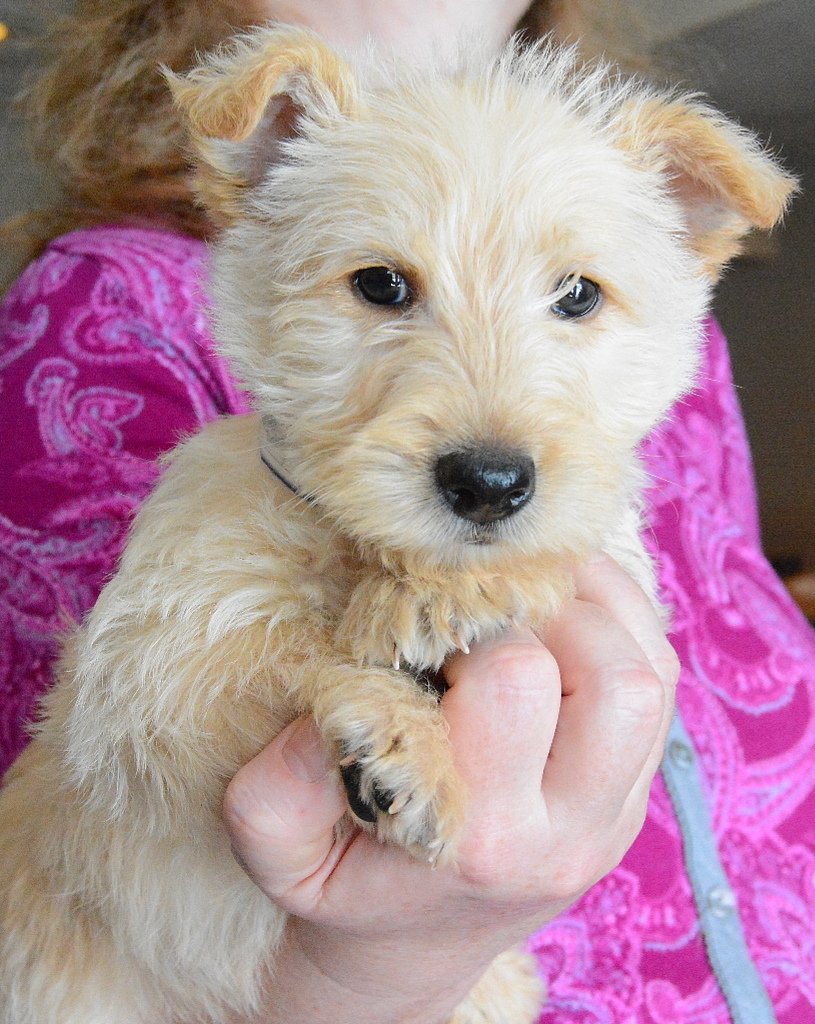 Wheaten Boy #2
He's red and he's stunning to look at.
He is warm and friendly too. I came darn close to keeping this guy for myself.
He reminds me a lot of my late red boy, Copper-Top. (Copper-Top is his great-grandpa)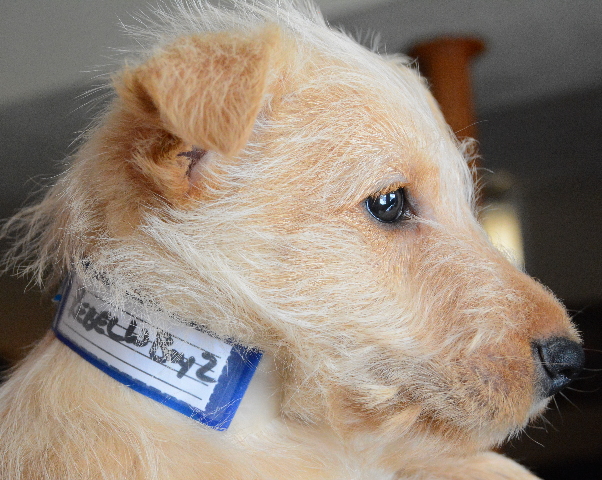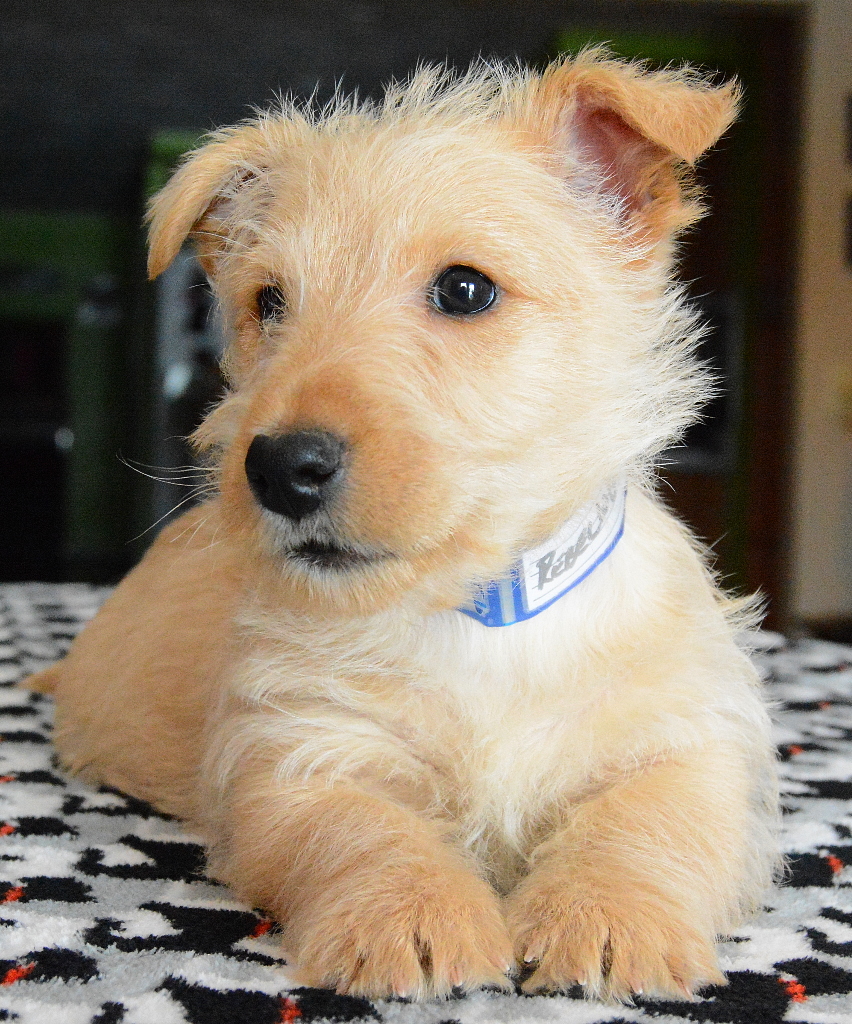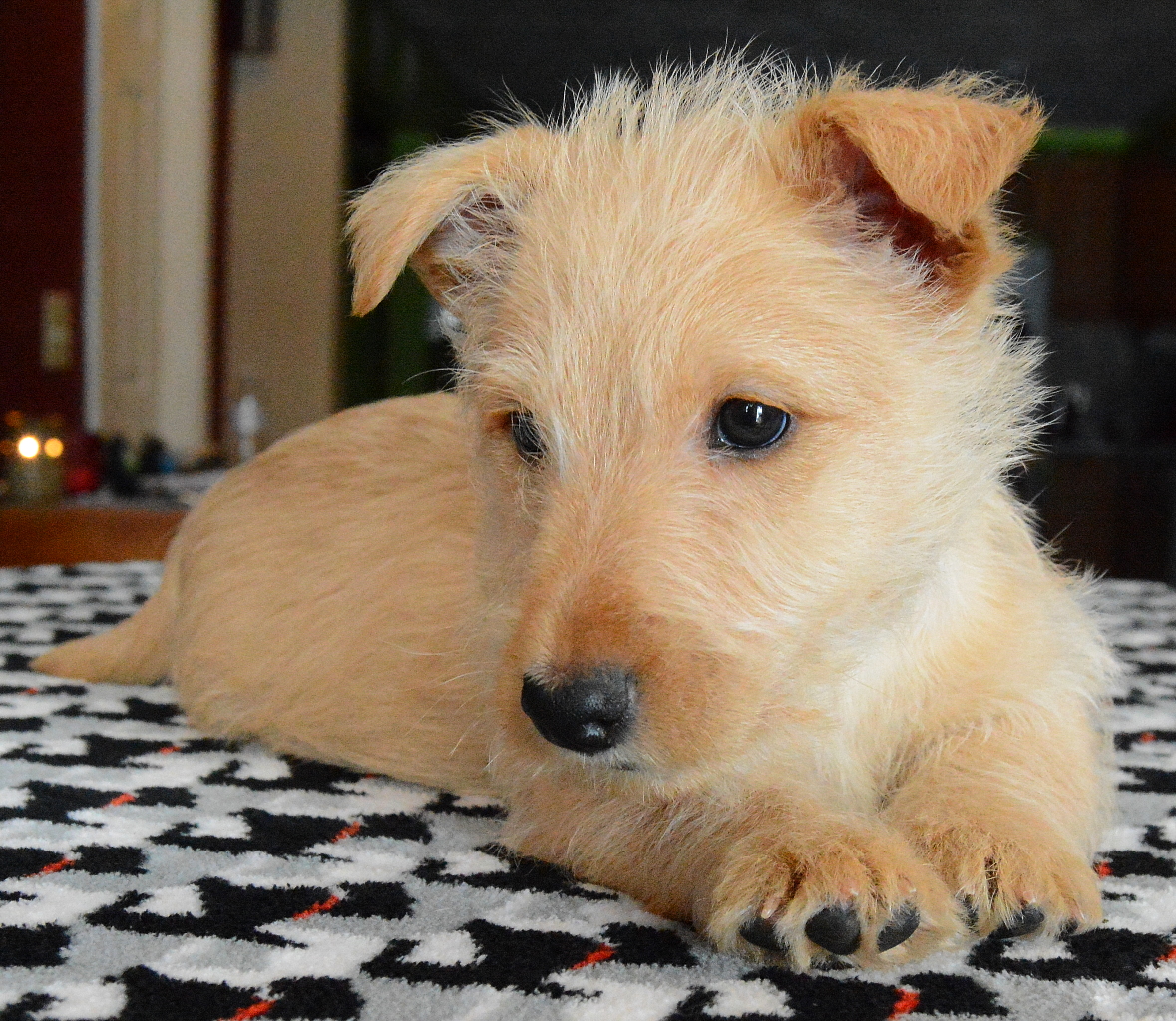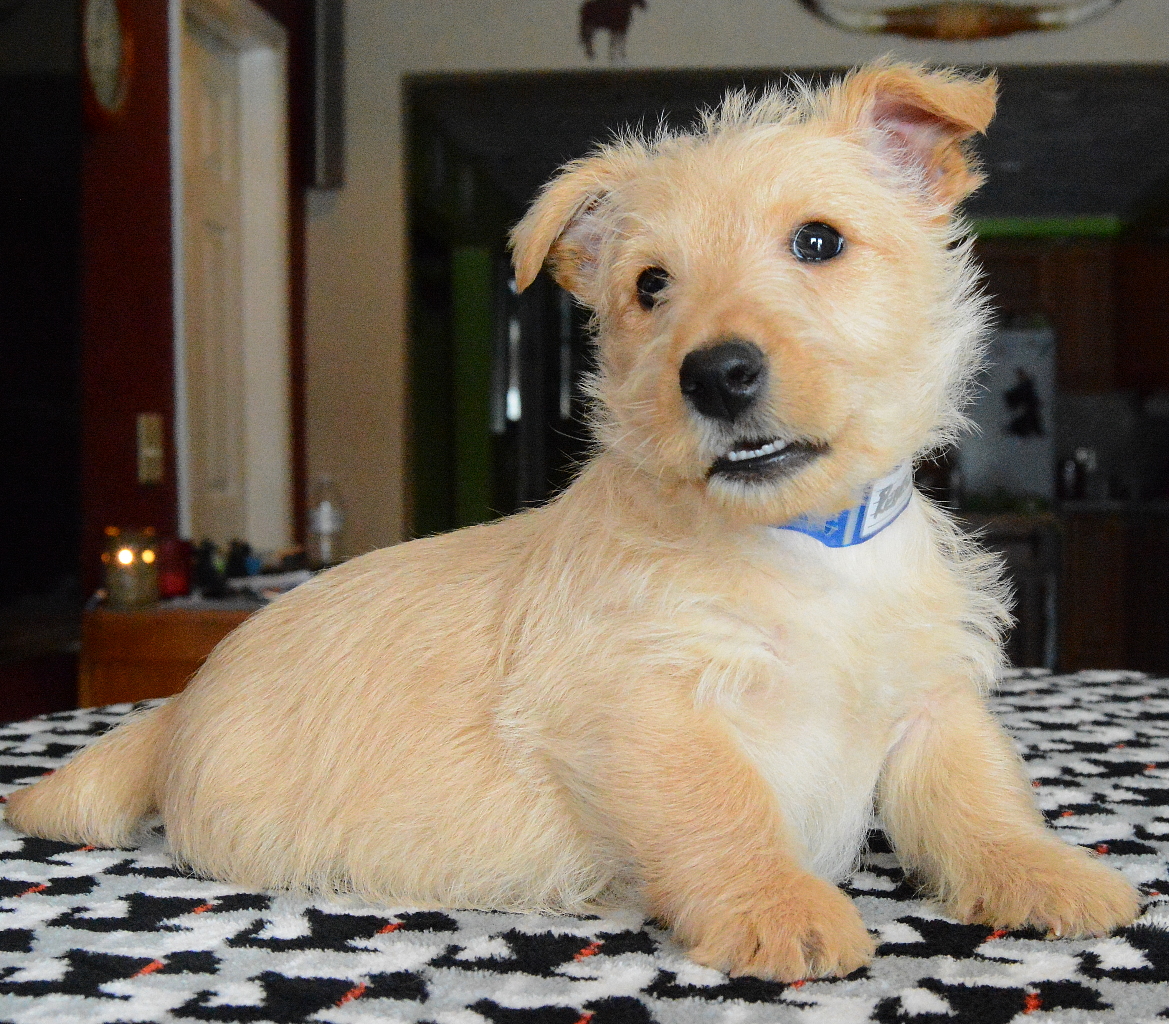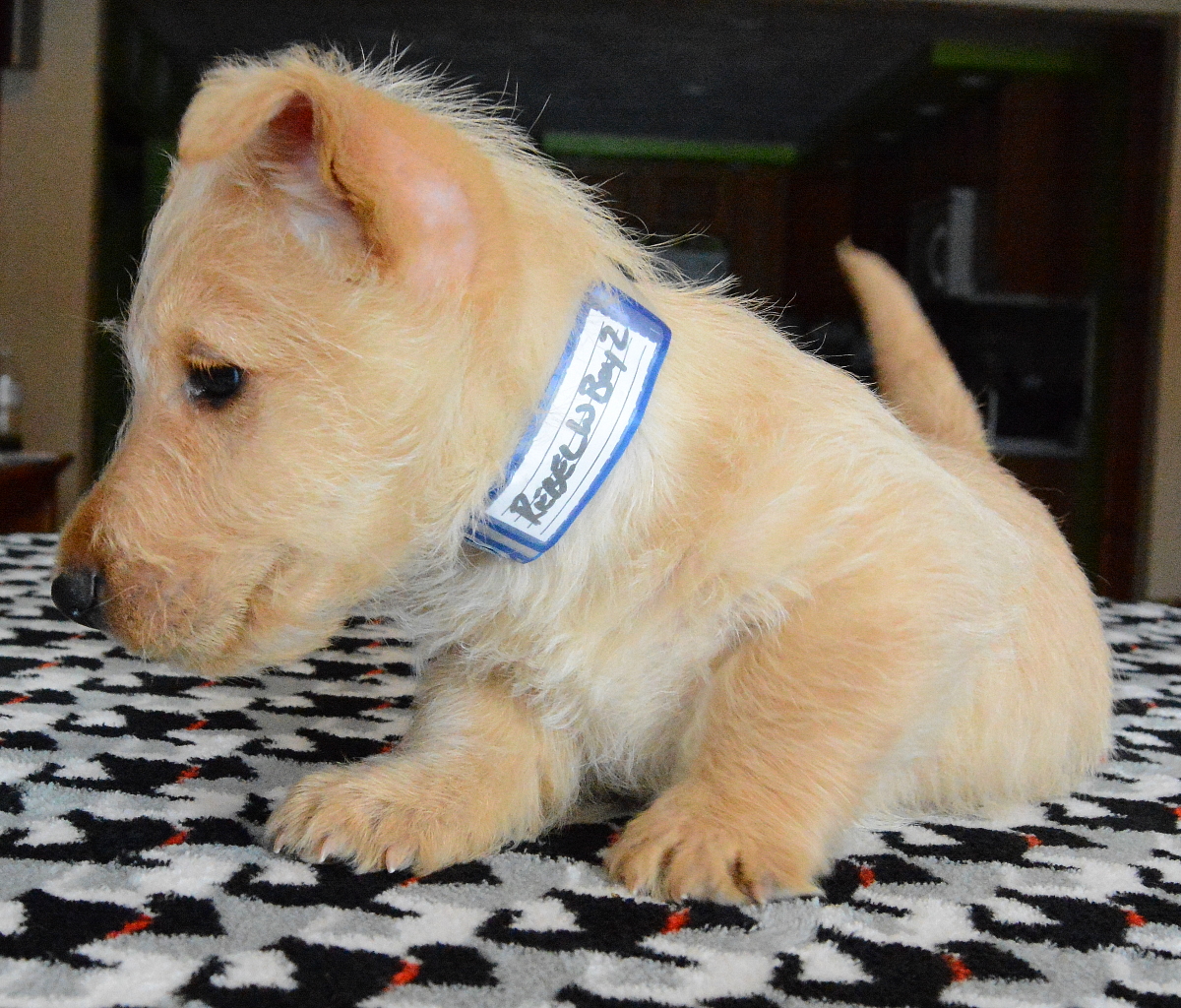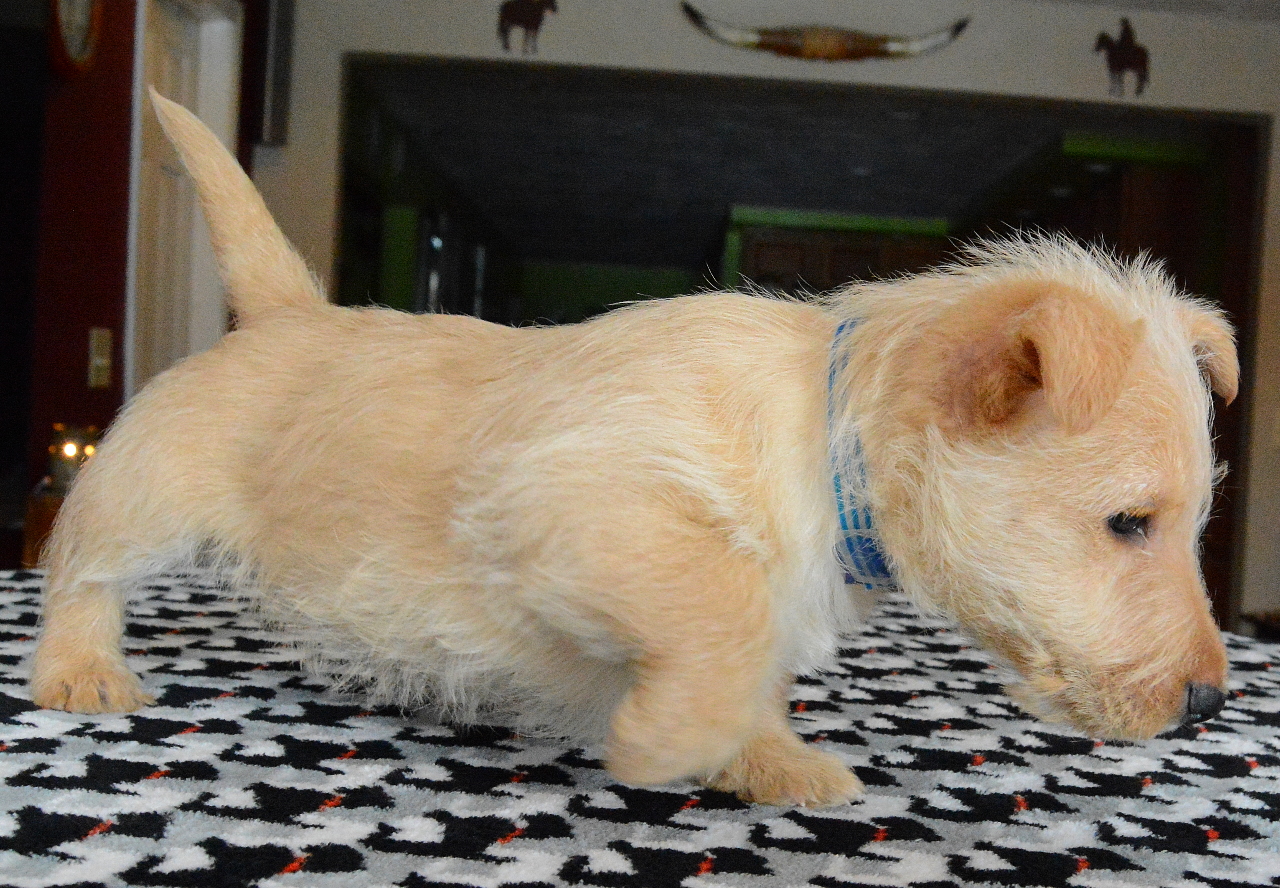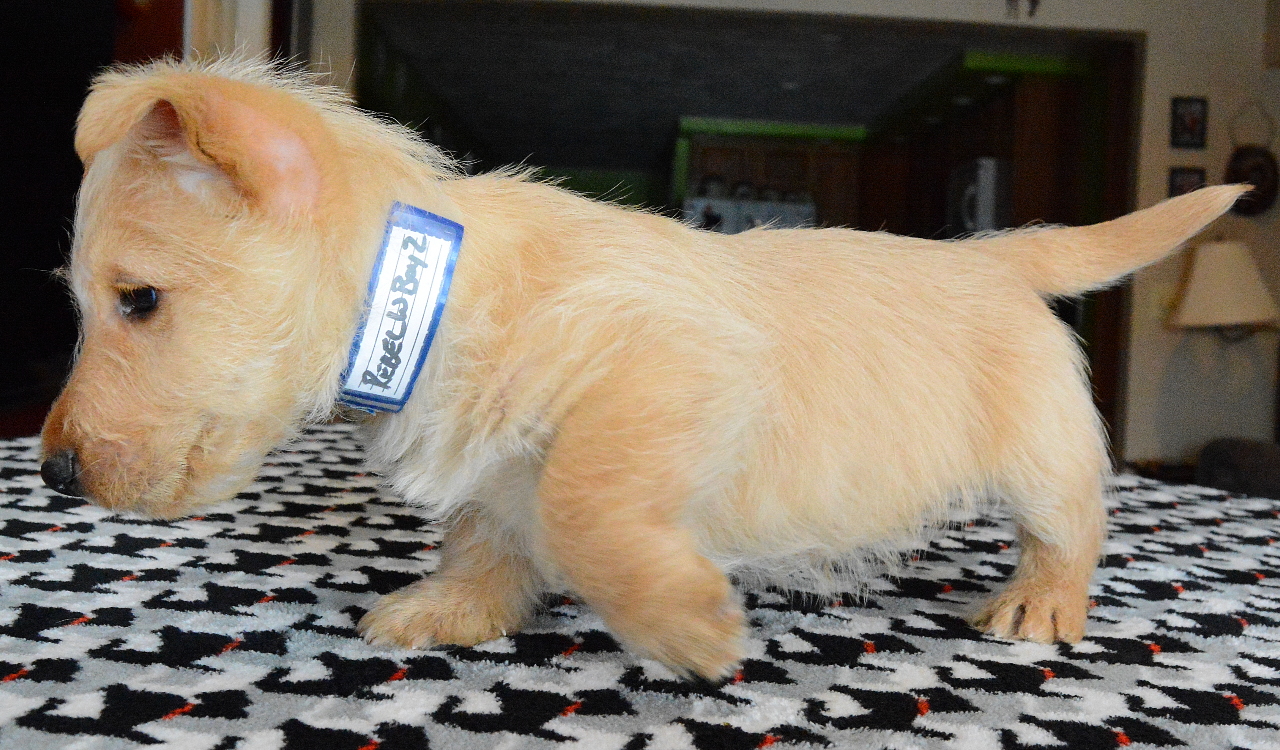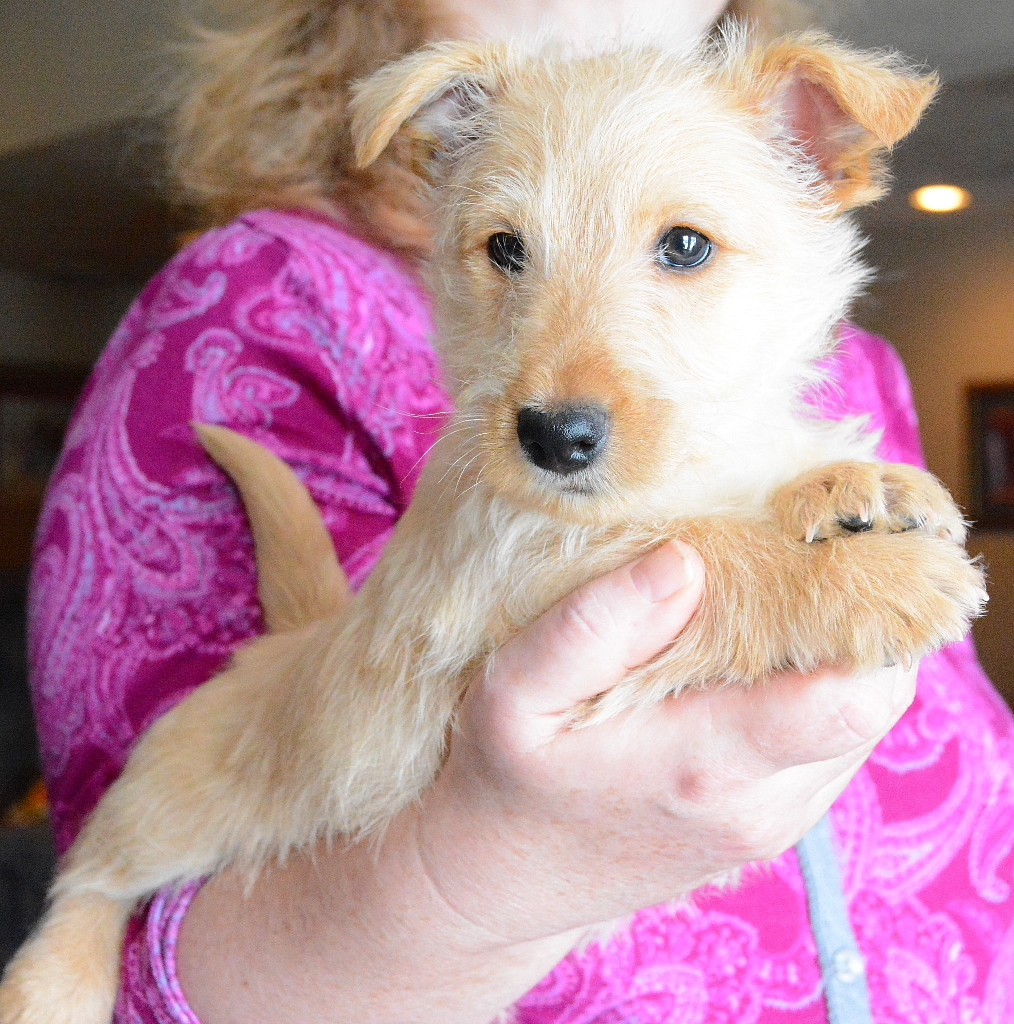 THE GIRLS
Girl #1 (Black)
She is a sweetie, she is happy to follow me everywhere I go.
She seems wise for her young age.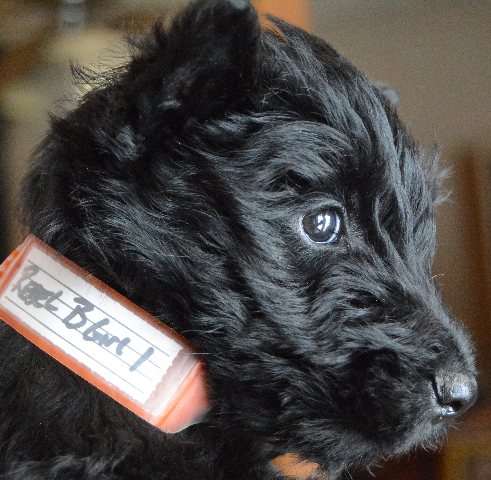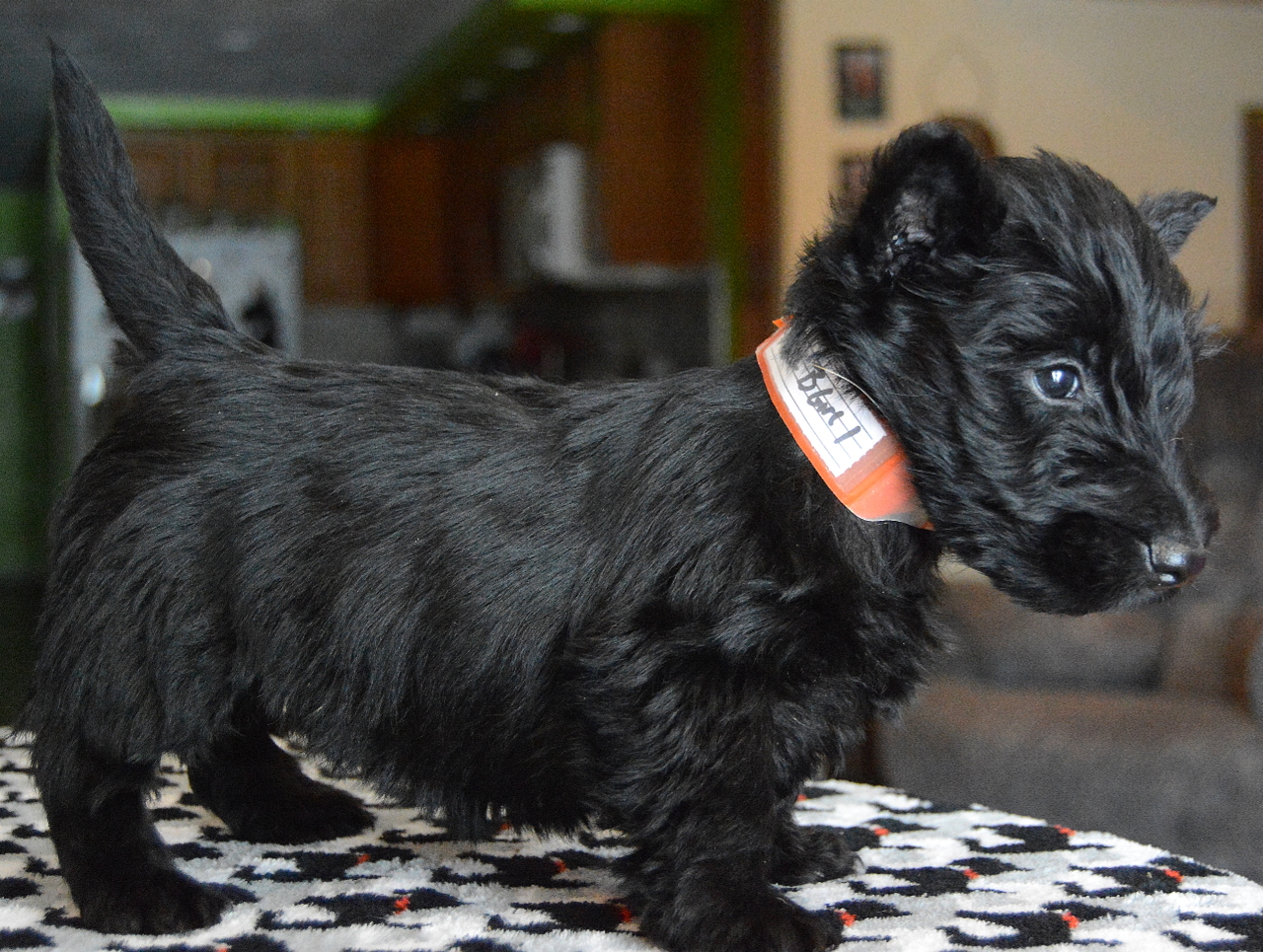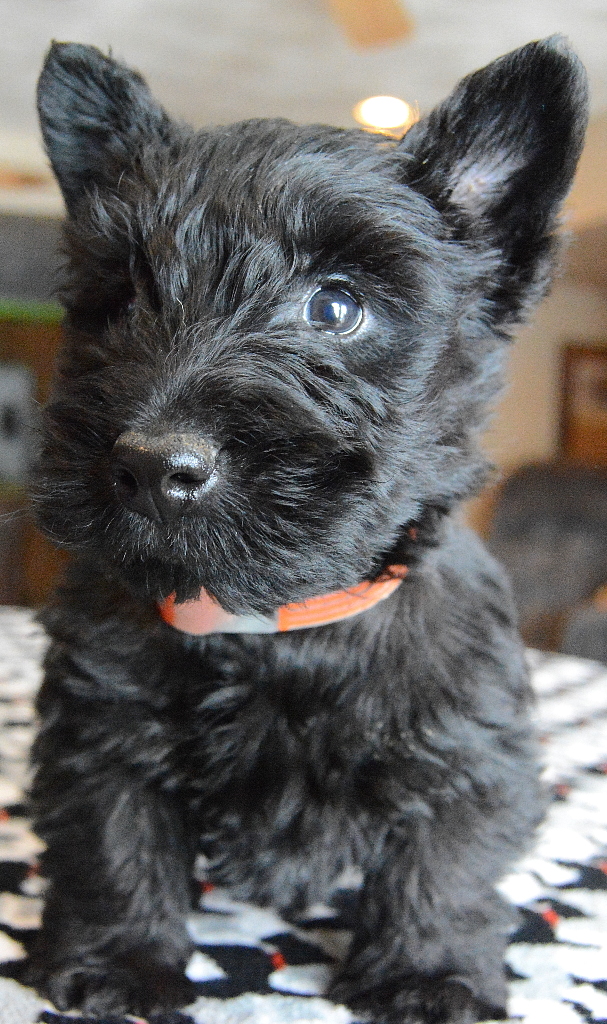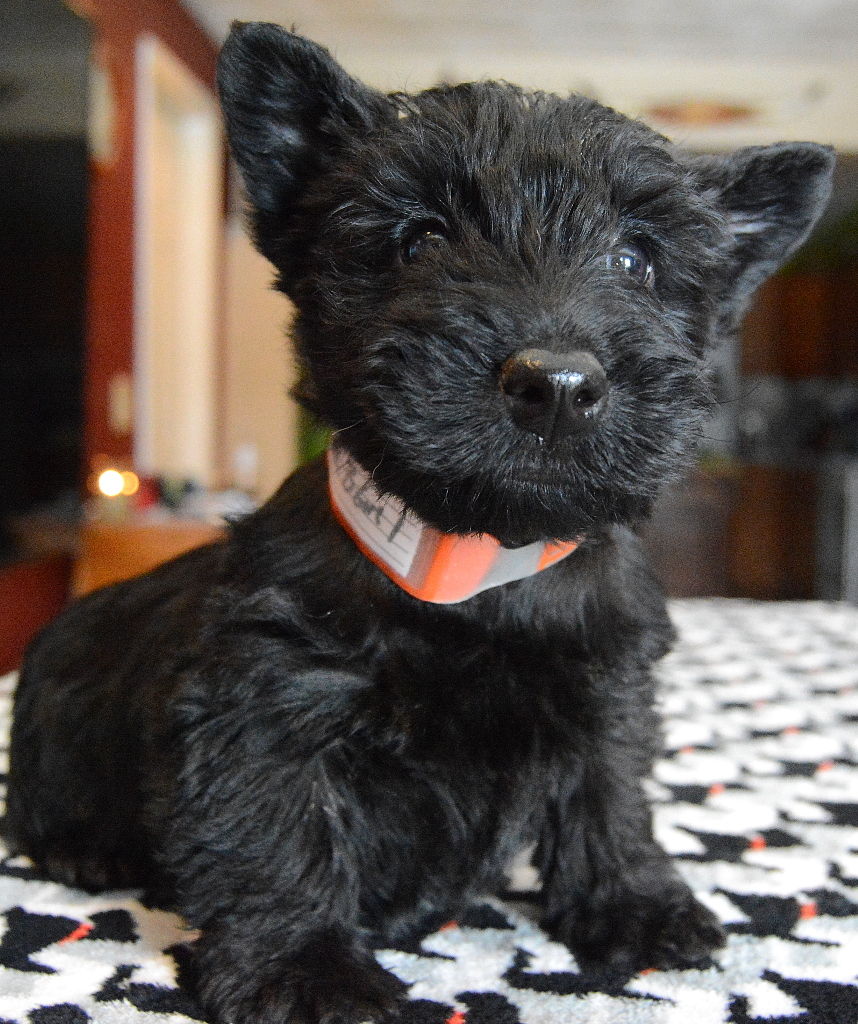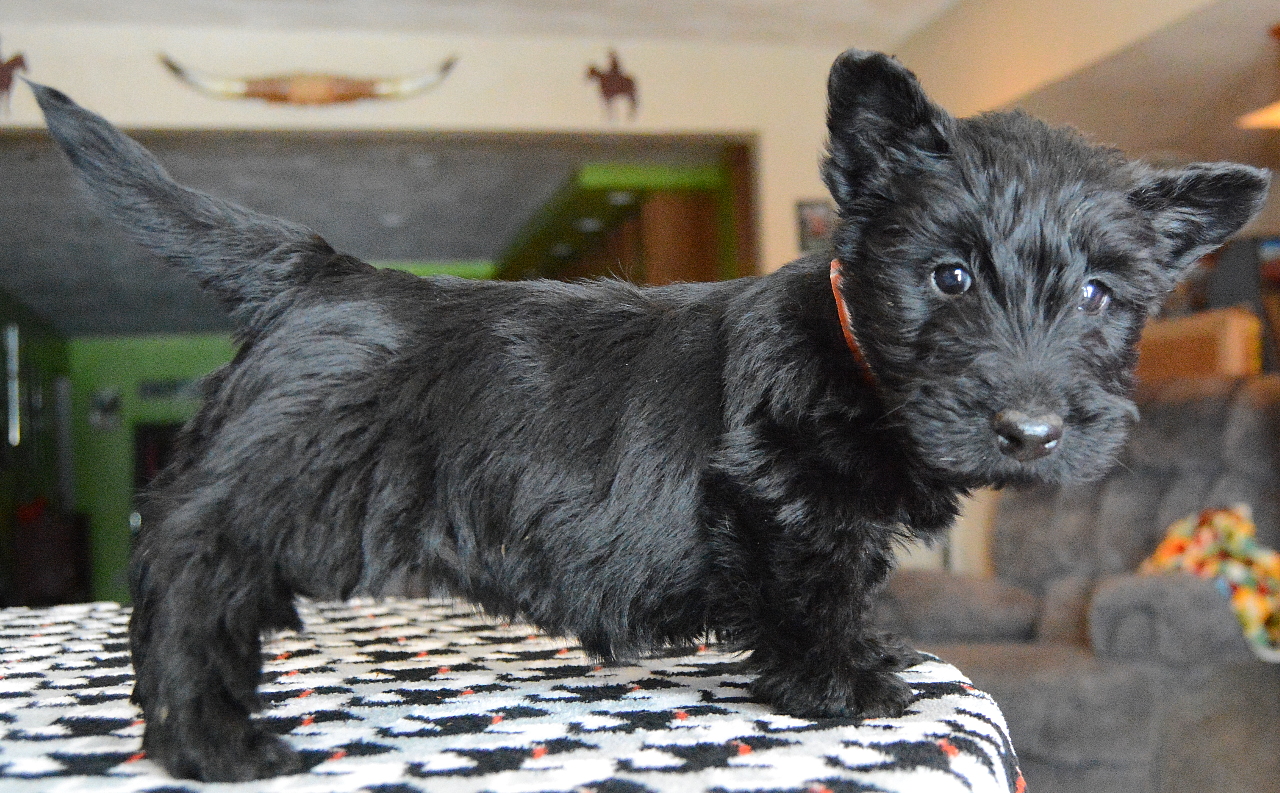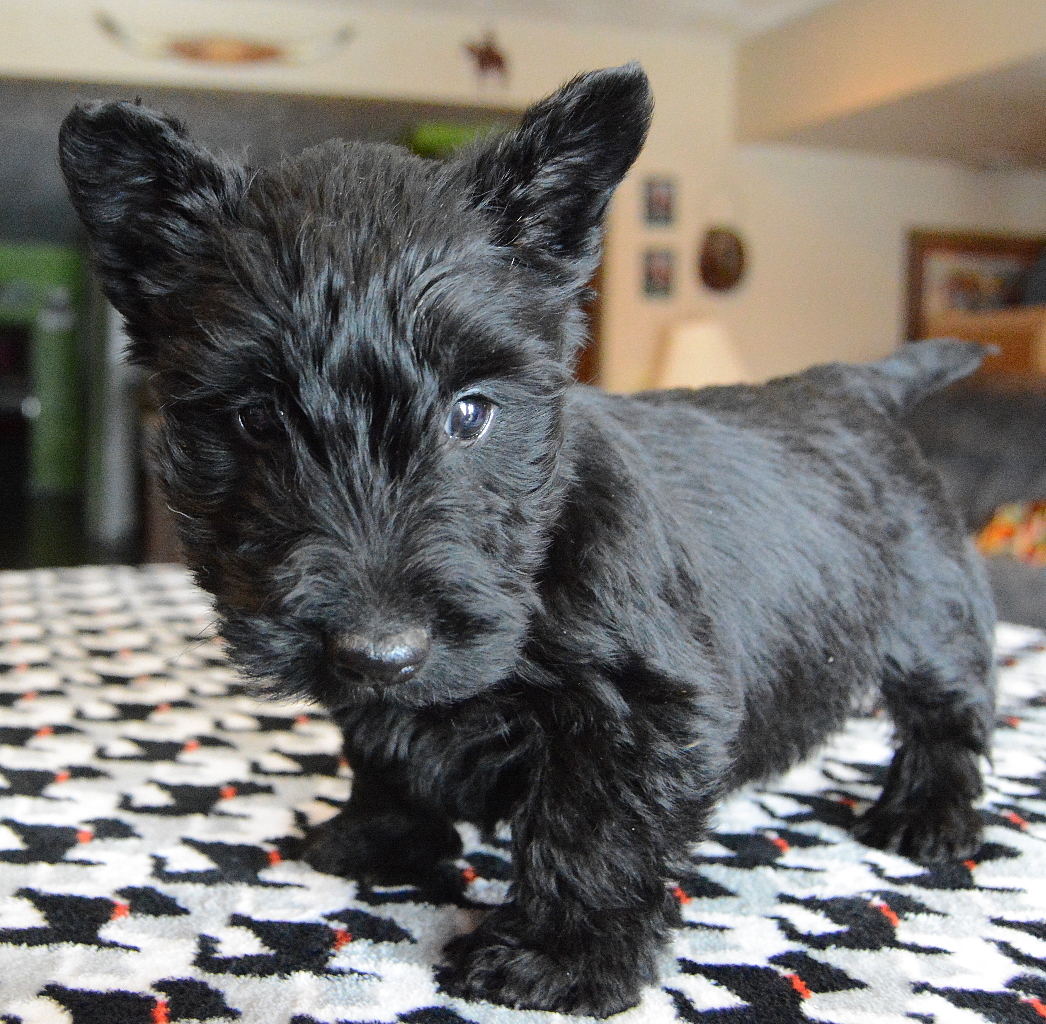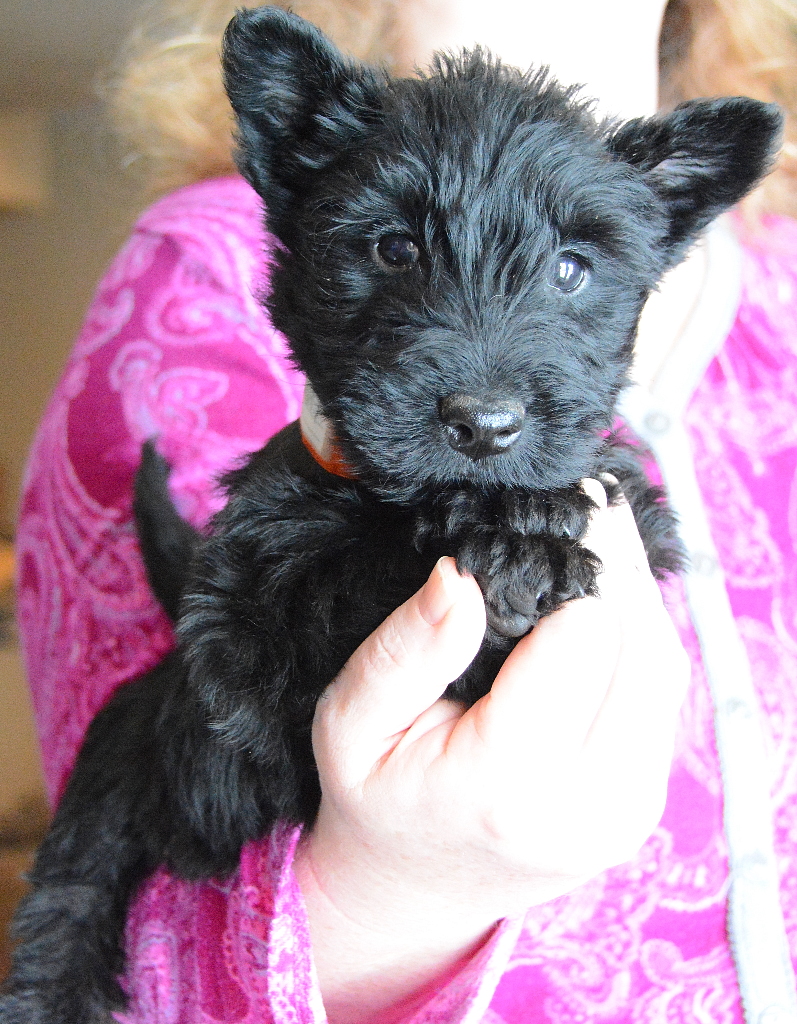 Girl #2 (Black-Brindle)
She is jolly and confident. On my photo table she sparkled and she did everything I asked of her.
Very intelligent I think.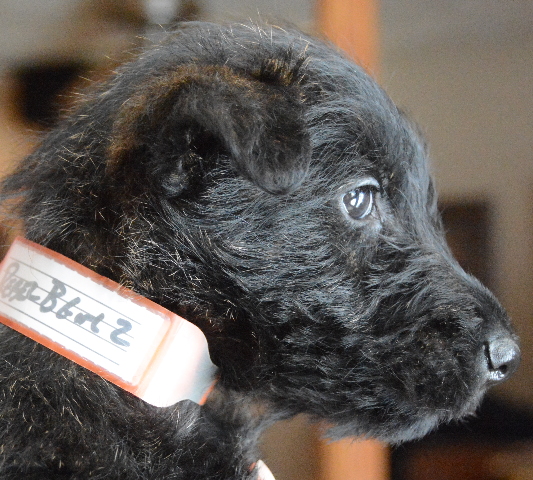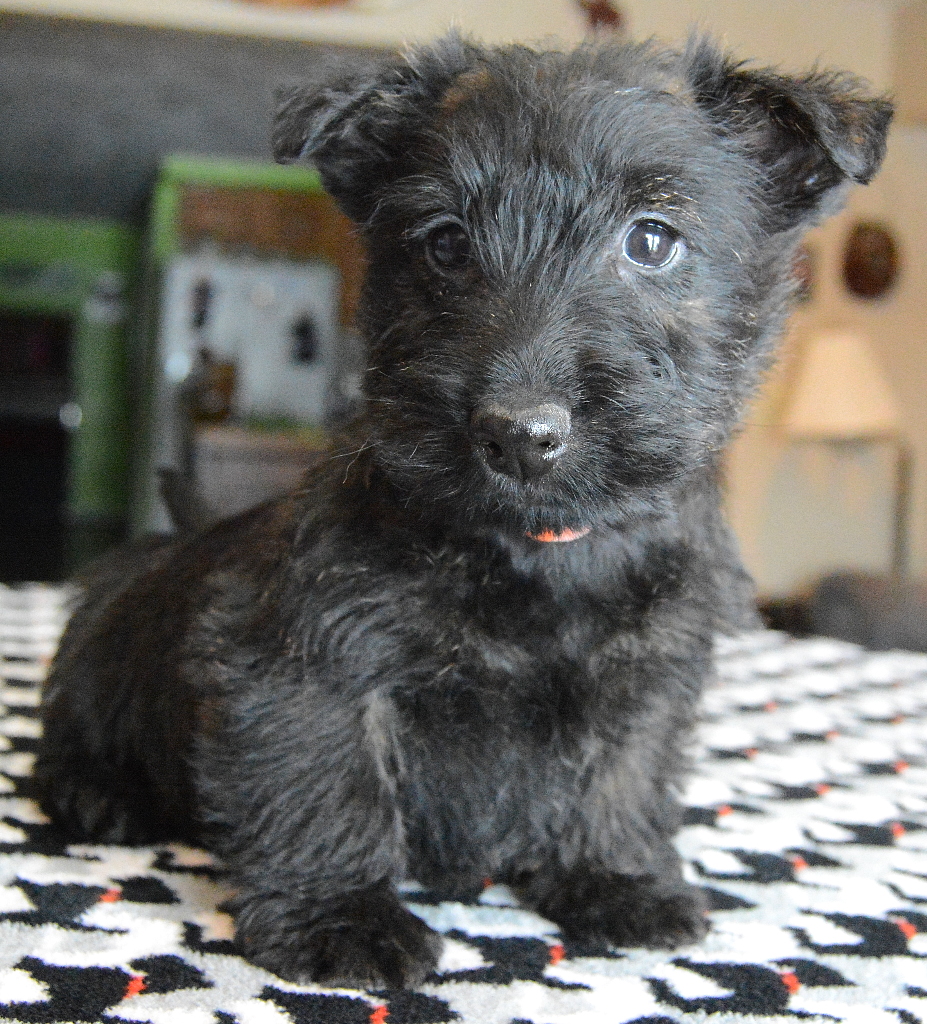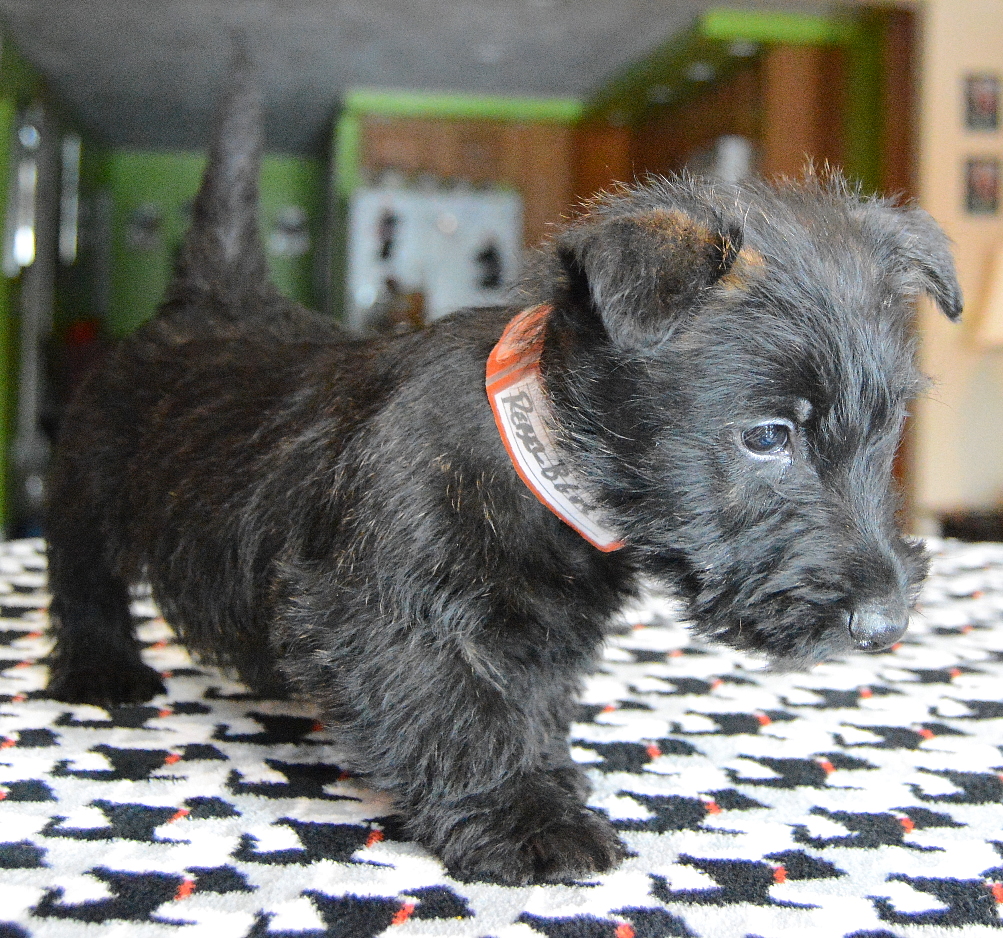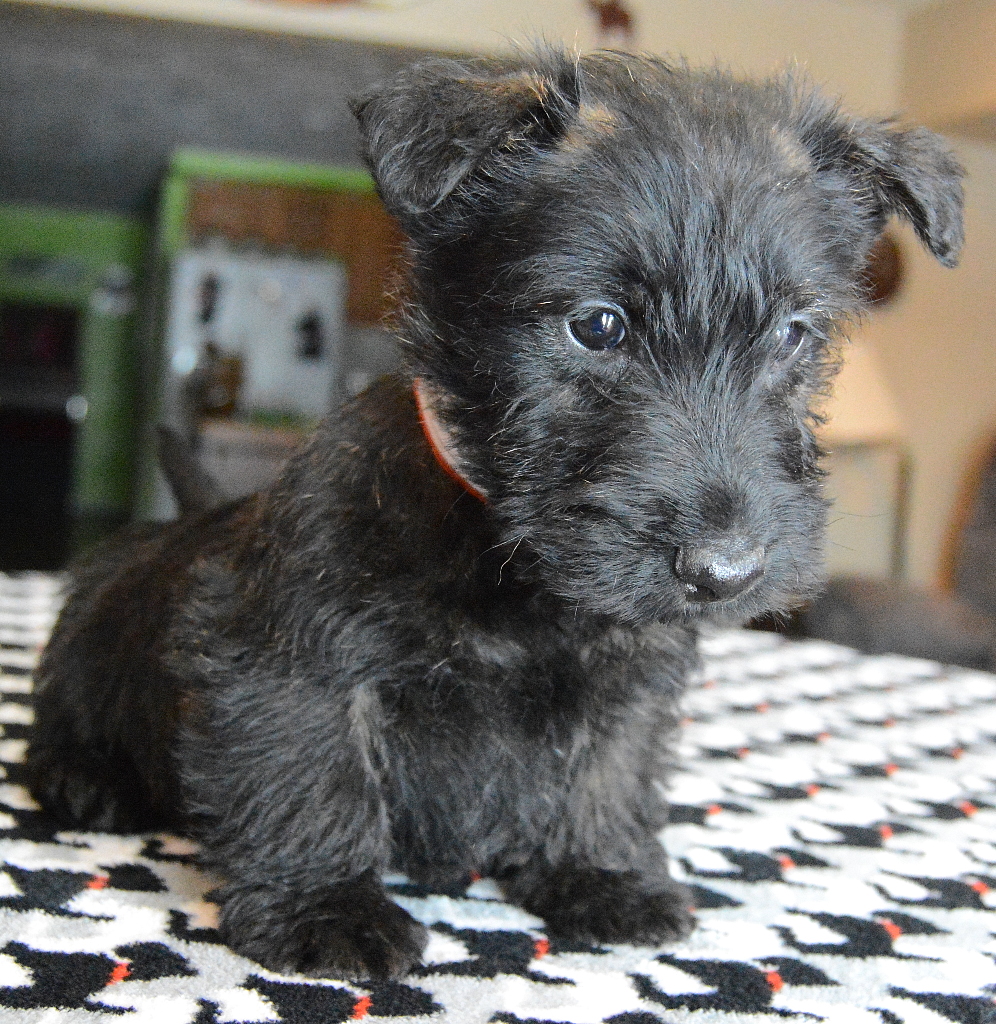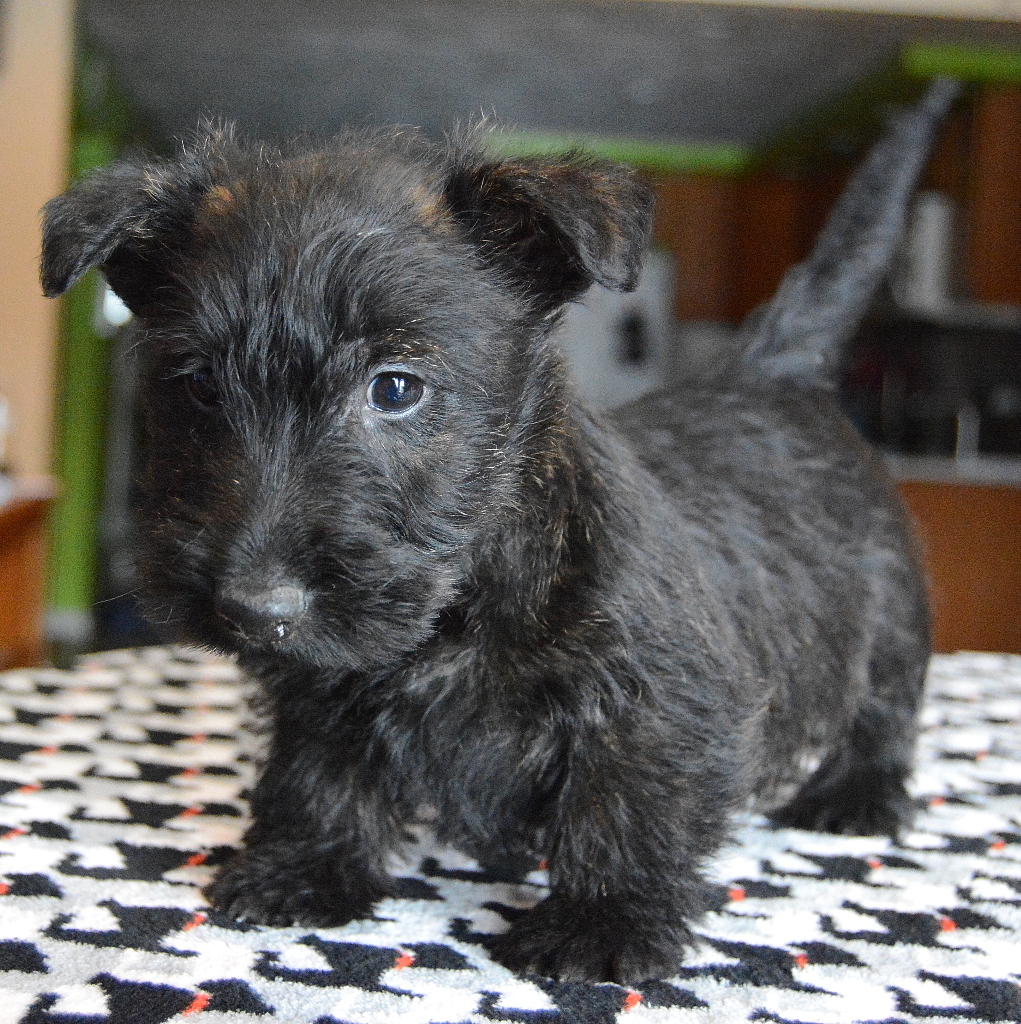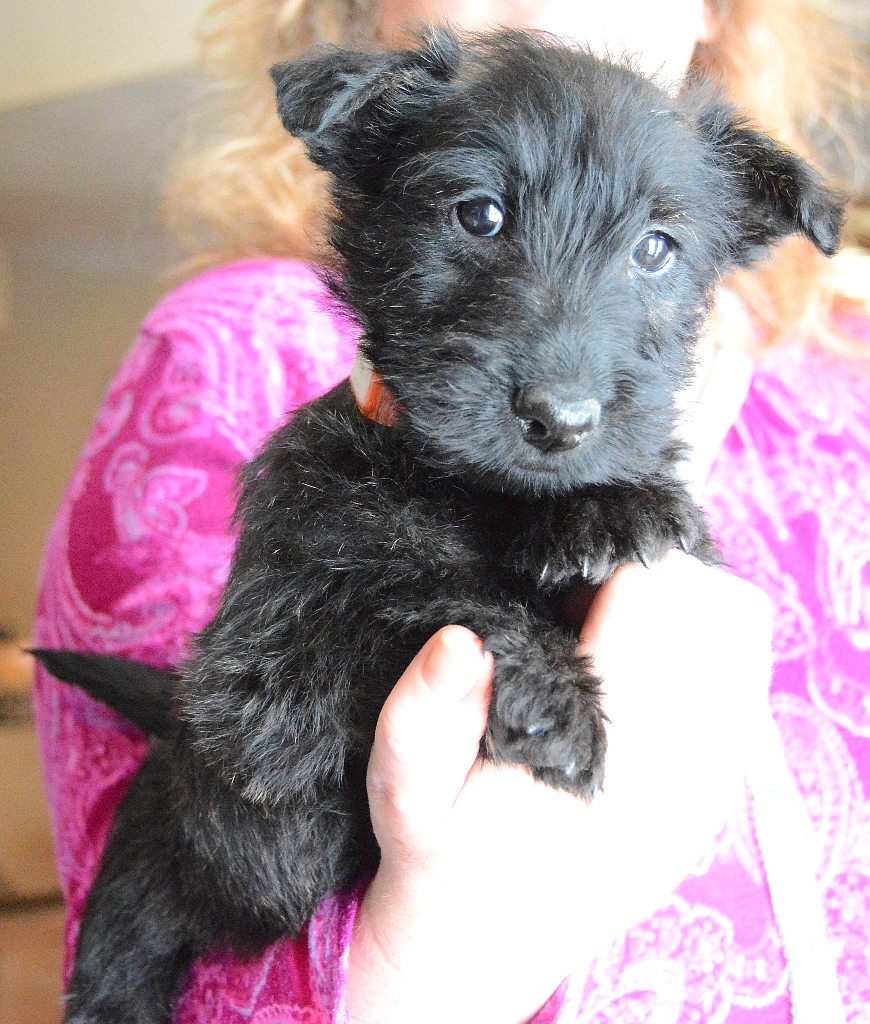 Girl #3 (Brindle)
She refuses to be ignored. If you try to ignore her she will remind you that she is there.
She is playful and her brindle color is amazing. If you like brindle, this girl will knock your socks off.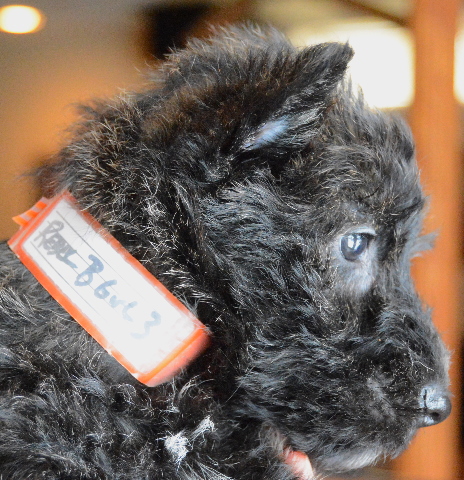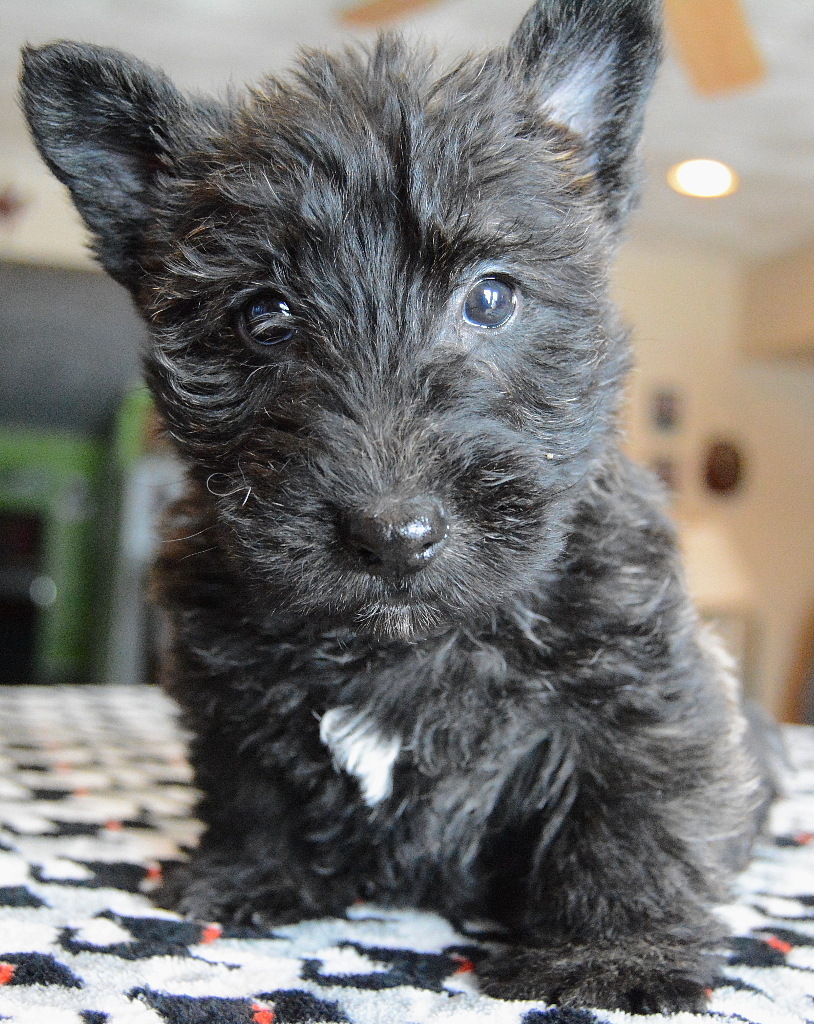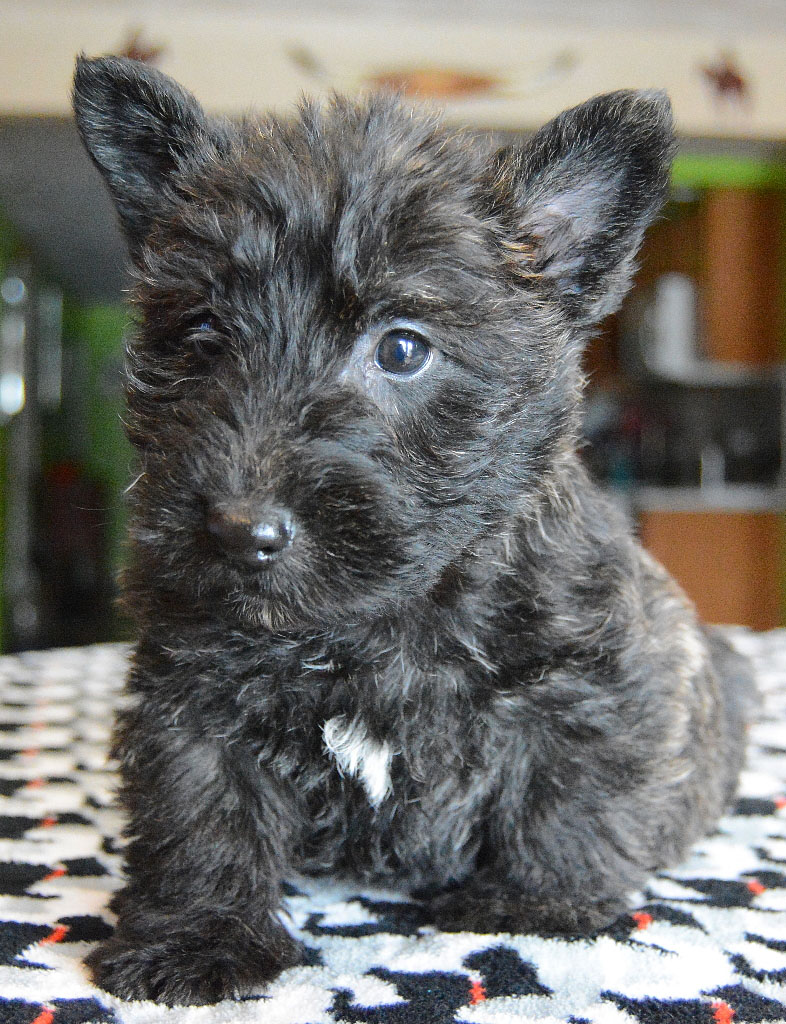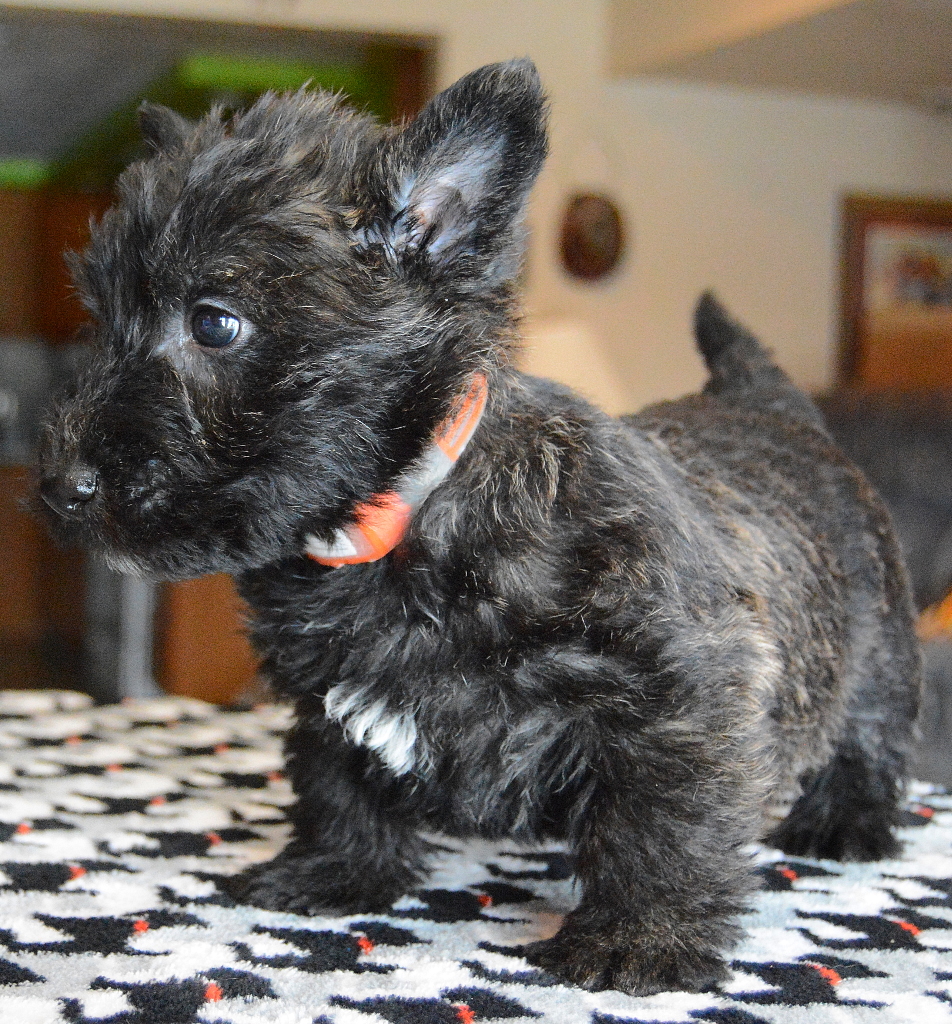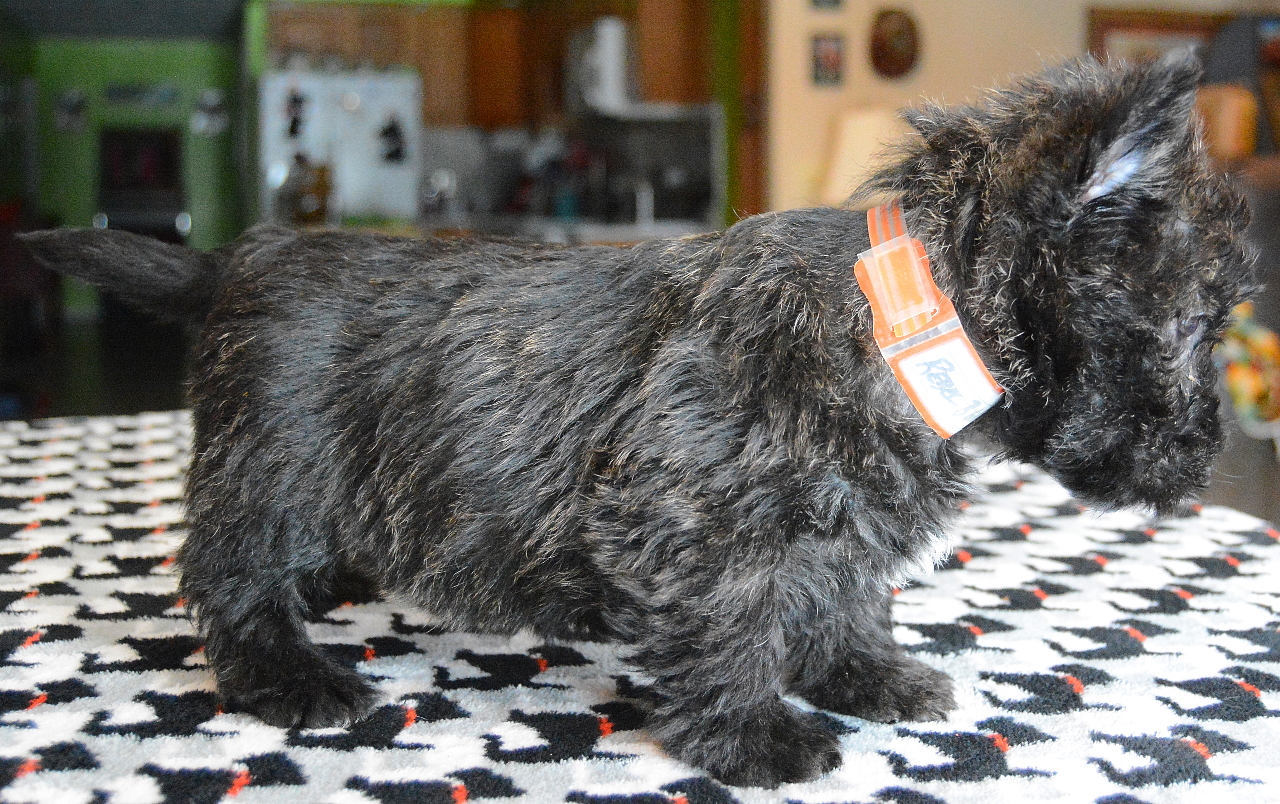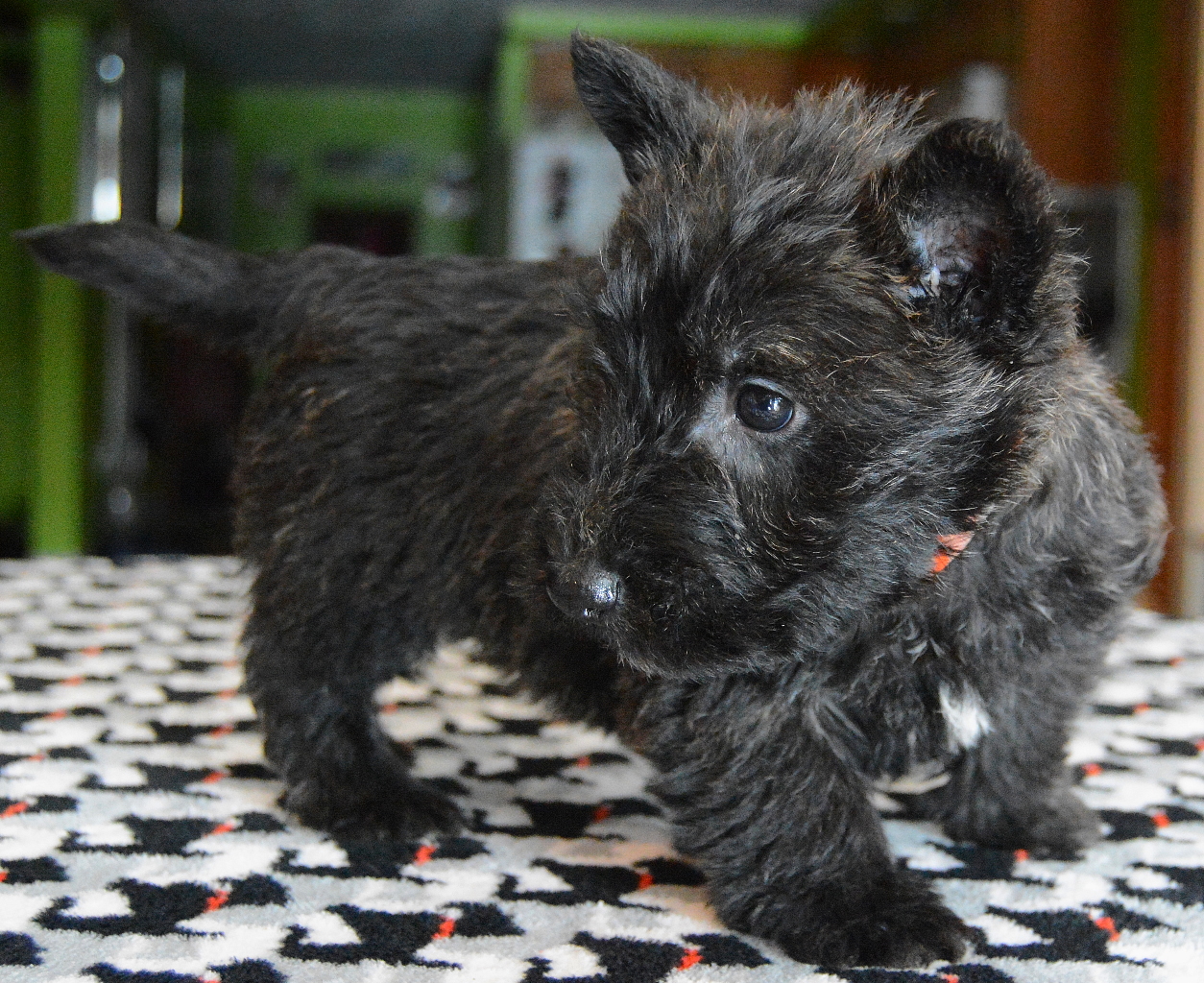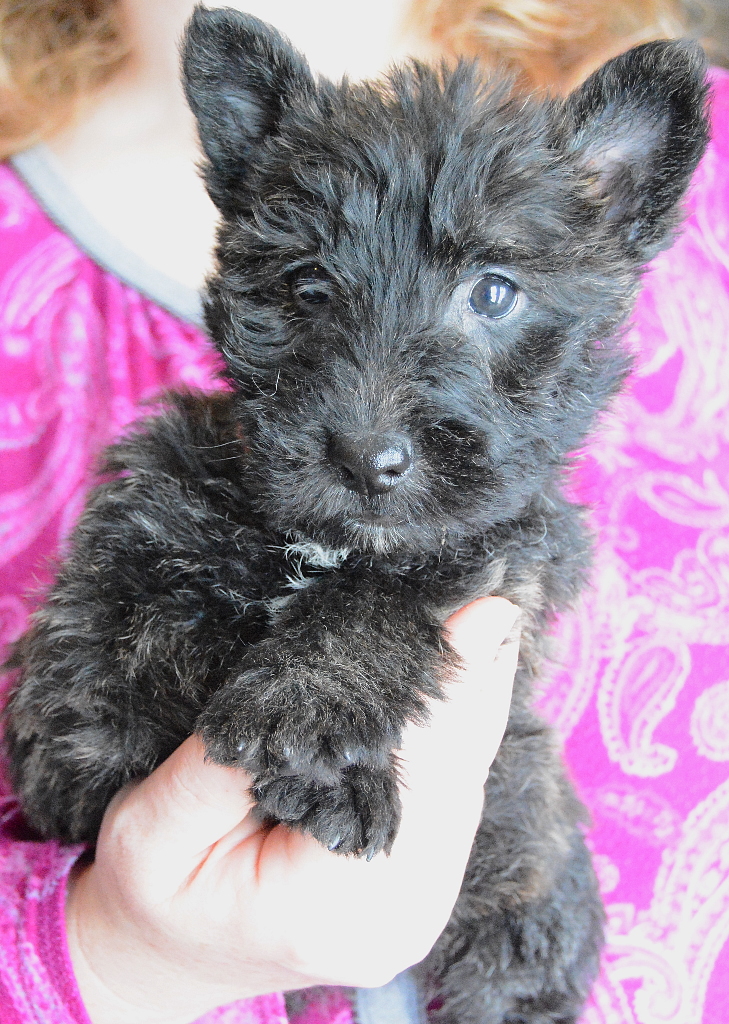 Please check us out on Facebook for some BONUS pictures of these puppies!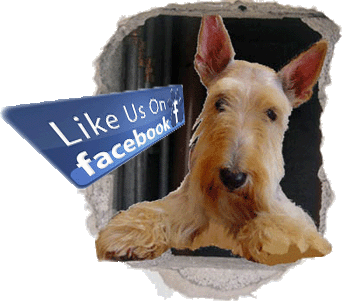 Please check back in a few weeks for a final update.
01-13-2019
On December 3rd 2018 Rebel and Yankee had a beautiful litter of 7.
1 black girl, 1 black-brindle girl, 1 brindle girl, 2 black boys and 2 wheaten boys.
Since Mama is brindle and dad is black, it's possible that some of the black pups could develop a few brindle hairs as they age.
I am placing these pups to folks on my waiting list.
If you would like to be added to my waiting list (no obligation) Please Click HERE
Prices, terms, email address and phone number are located here.
These pups will be ready to go home on Saturday, February 9th 2019
They are all weaning and away from Mama now.
Enjoy these 1st pictures, more pictures coming in a couple of weeks.
ALL 7
2 black boys * 2 wheaten boys * 1 black, 1 black-brindle, 1 brindle girl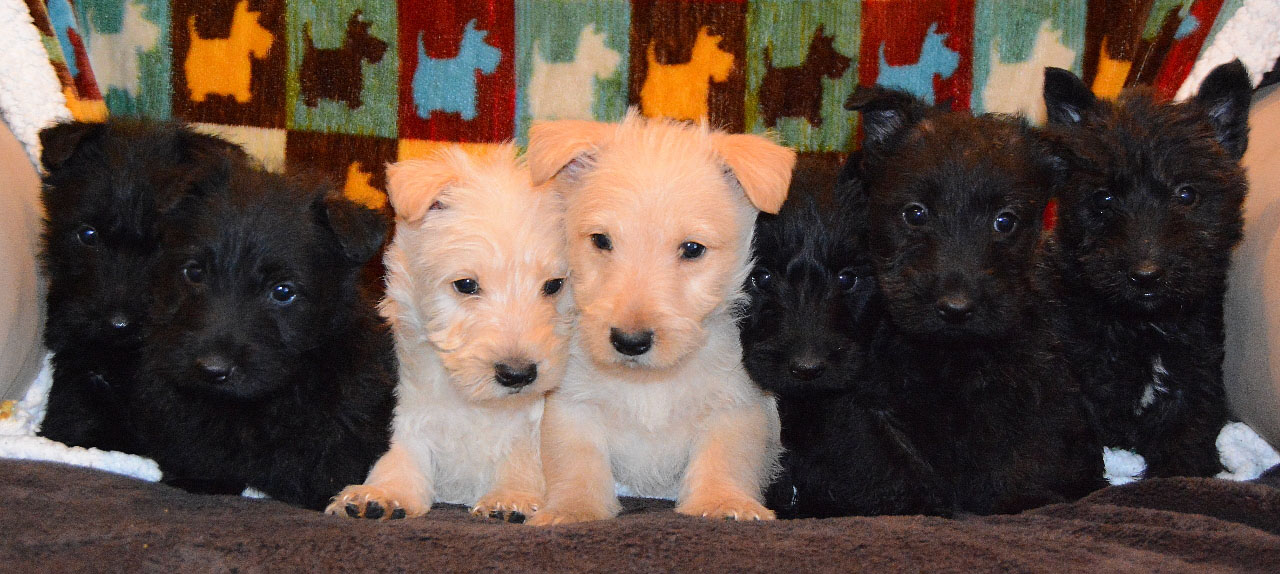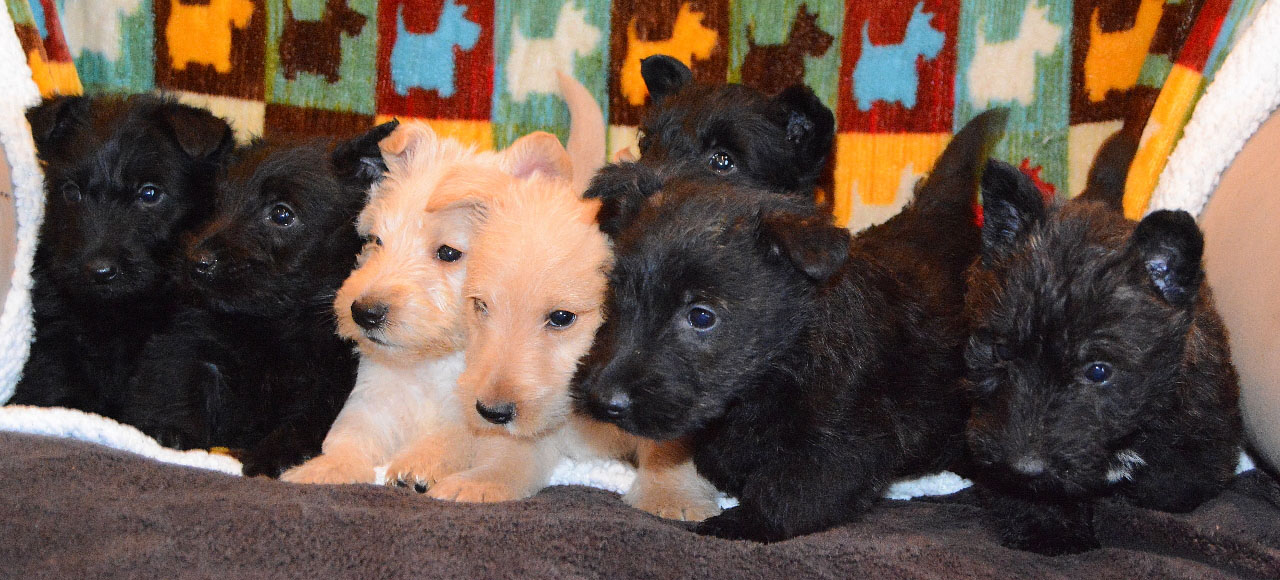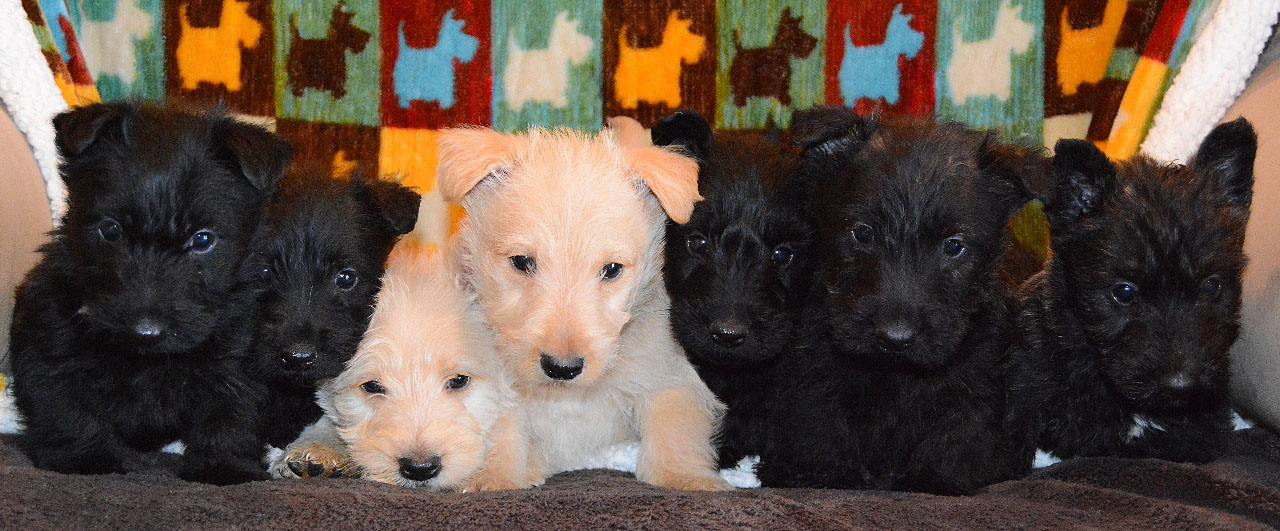 The Black Boys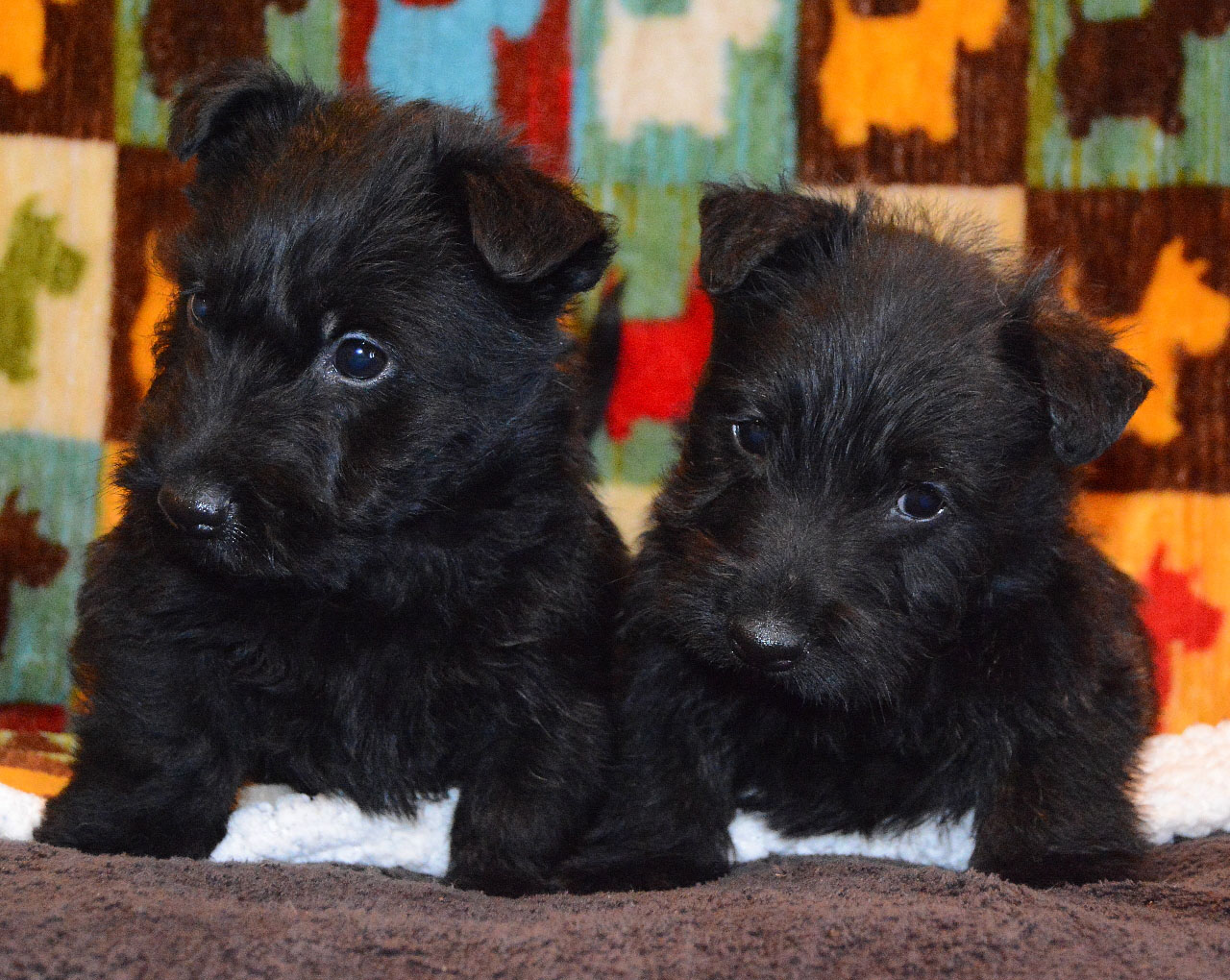 The Wheaten Boys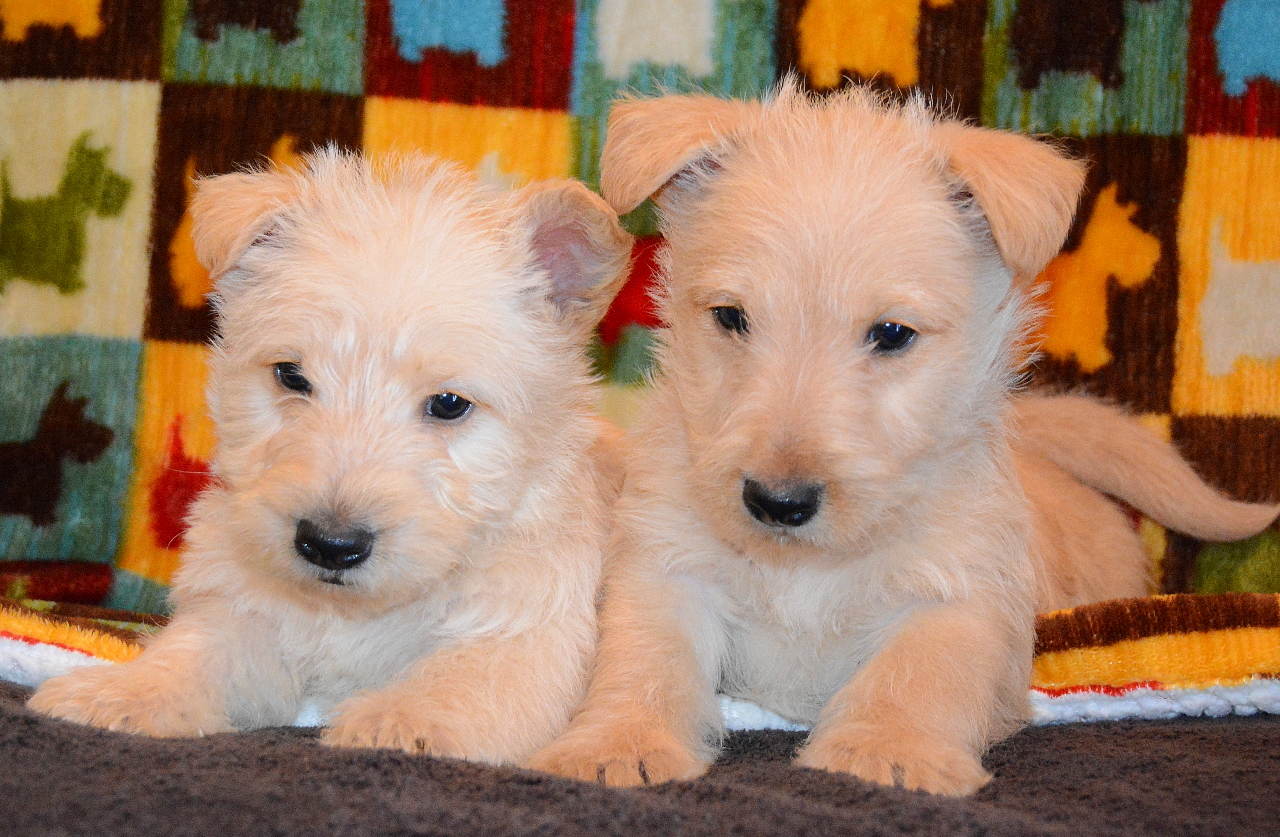 The Girls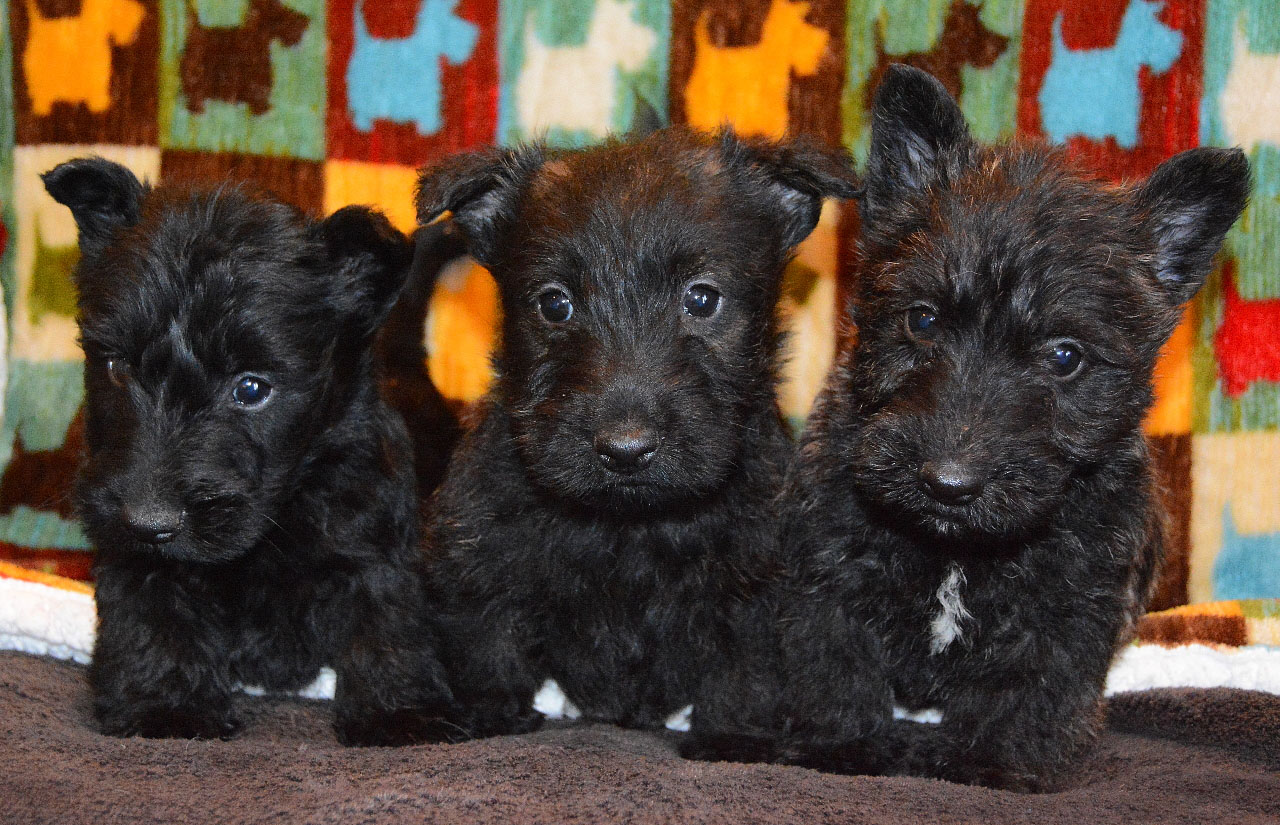 Please check back in a couple weeks for a big update.