Annie and Farley's November 21st 2018 litter
Newest pictures are at the top of the page, the further down you look, the younger the pups.
--------------------------------------------------------------
1-27-2019
This litter is now ready to go home. Here are the final pictures for this group.
First I will introduce each puppy by name and let you know where he or she will go to live,
Below that you will find a couple of group pictures and some blooper shots.
Enjoy!
The Girl
The Lone Girl
Say hi to Sussie
She will go to live with James in West Liberty Kentucky.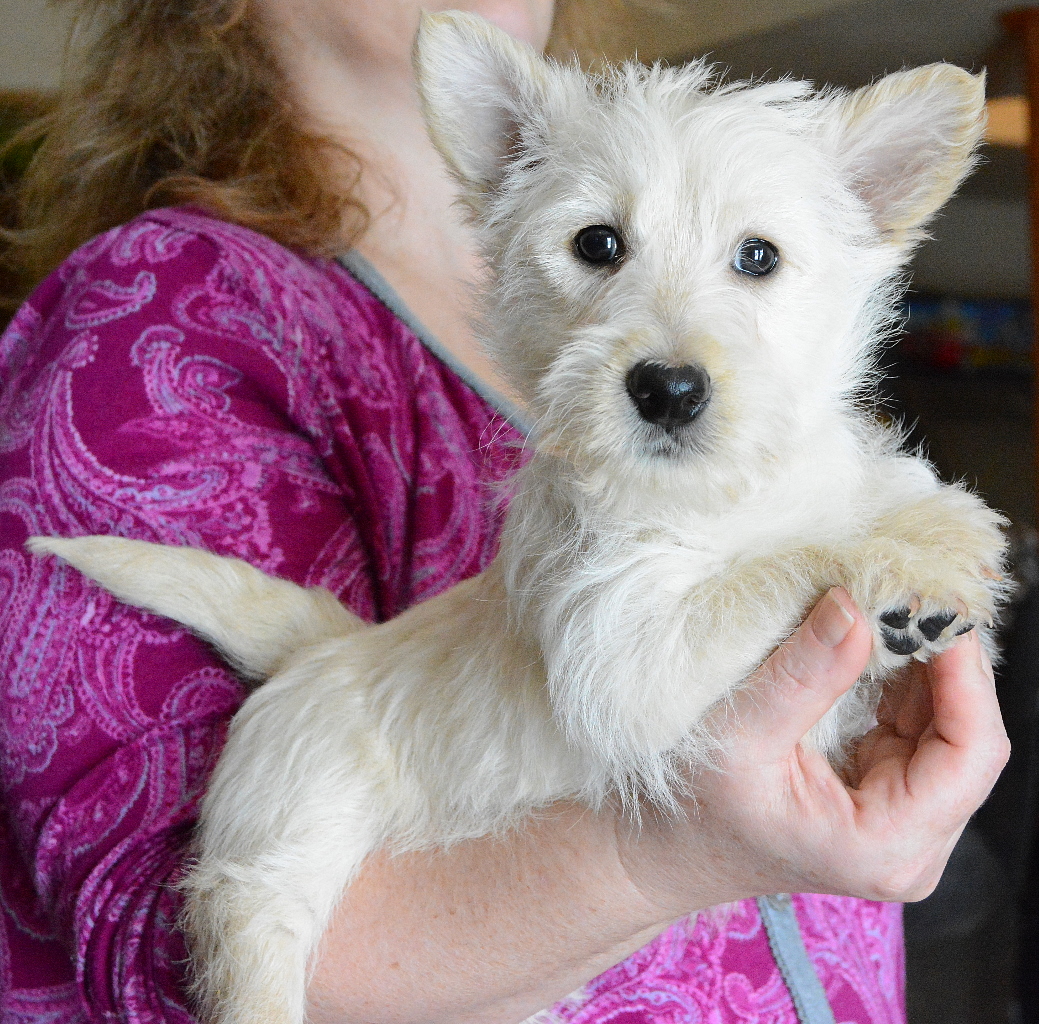 The Boys
Boy #1
His new name is Ralphie.
He went to go live with Linda in Oxford, Ohio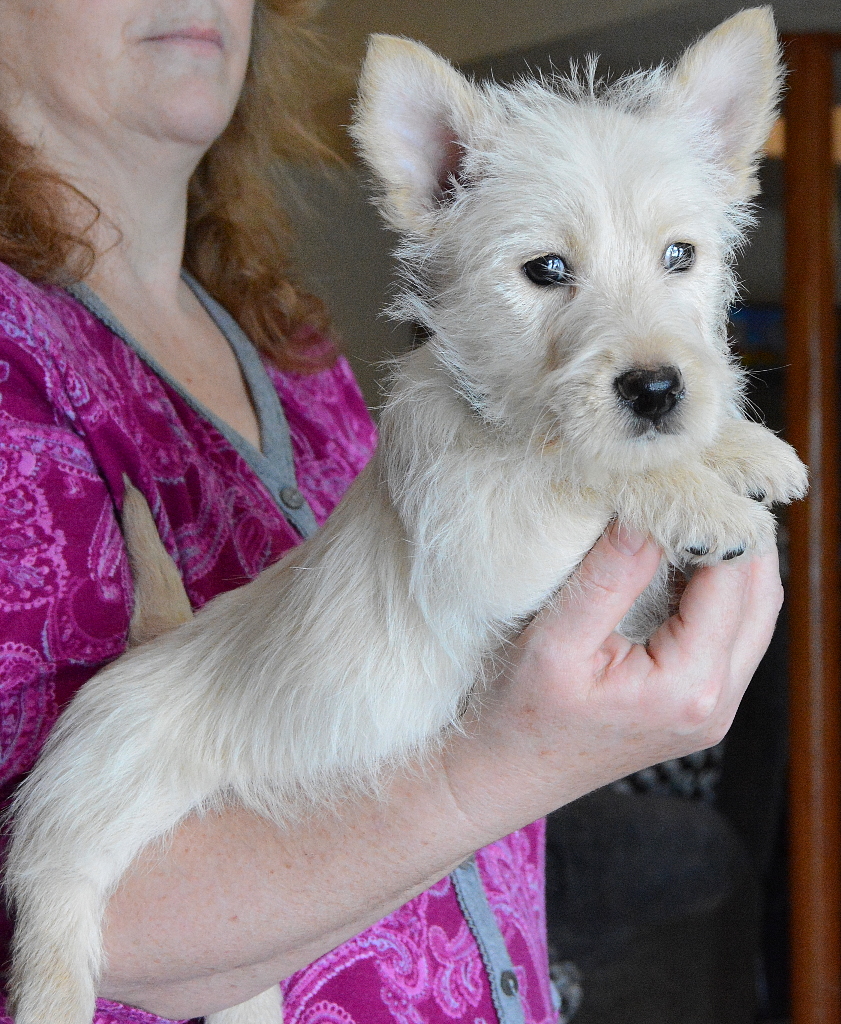 Boy #2
Meet Mac
Mac is going to go to Sylvania, Ohio to live with Cris and family.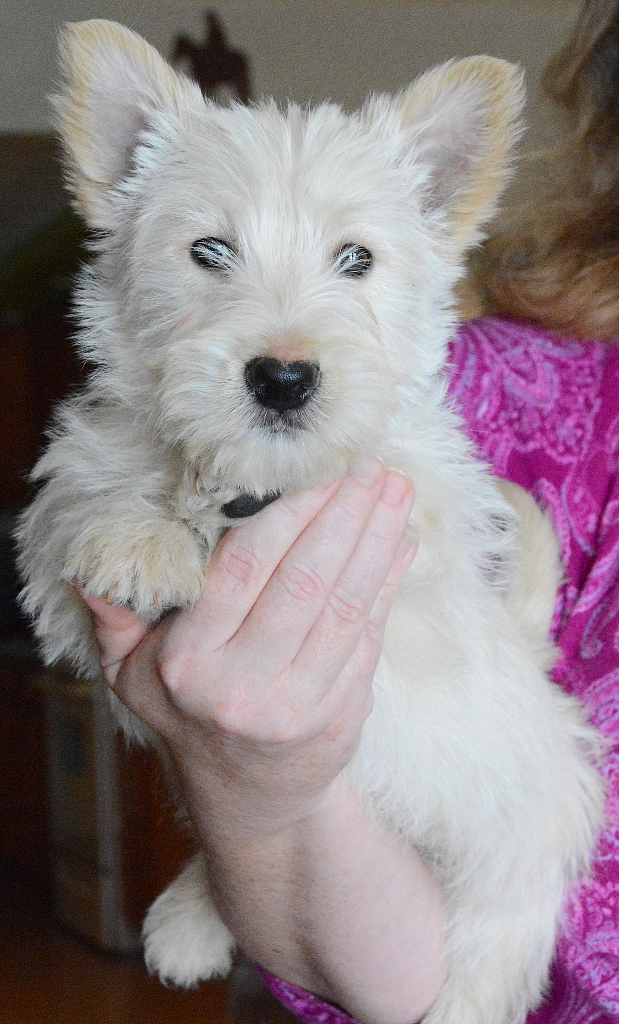 Boy #3
Last but not least, say hi to Ollie.
Ollie will travel to Dayton, Ohio to live with Tara.
Annie's November 21st, 2018 litter of 4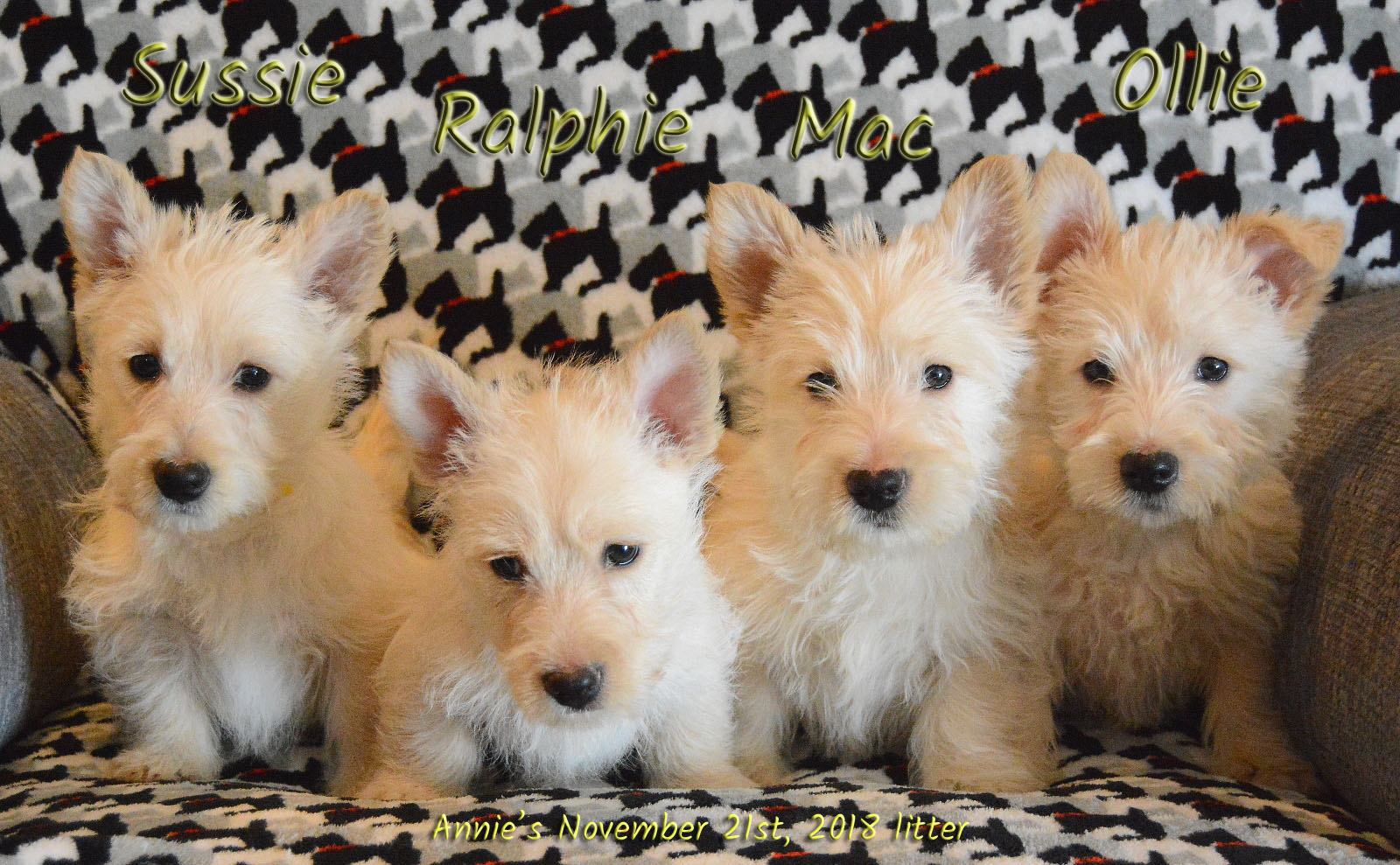 Same picture without the text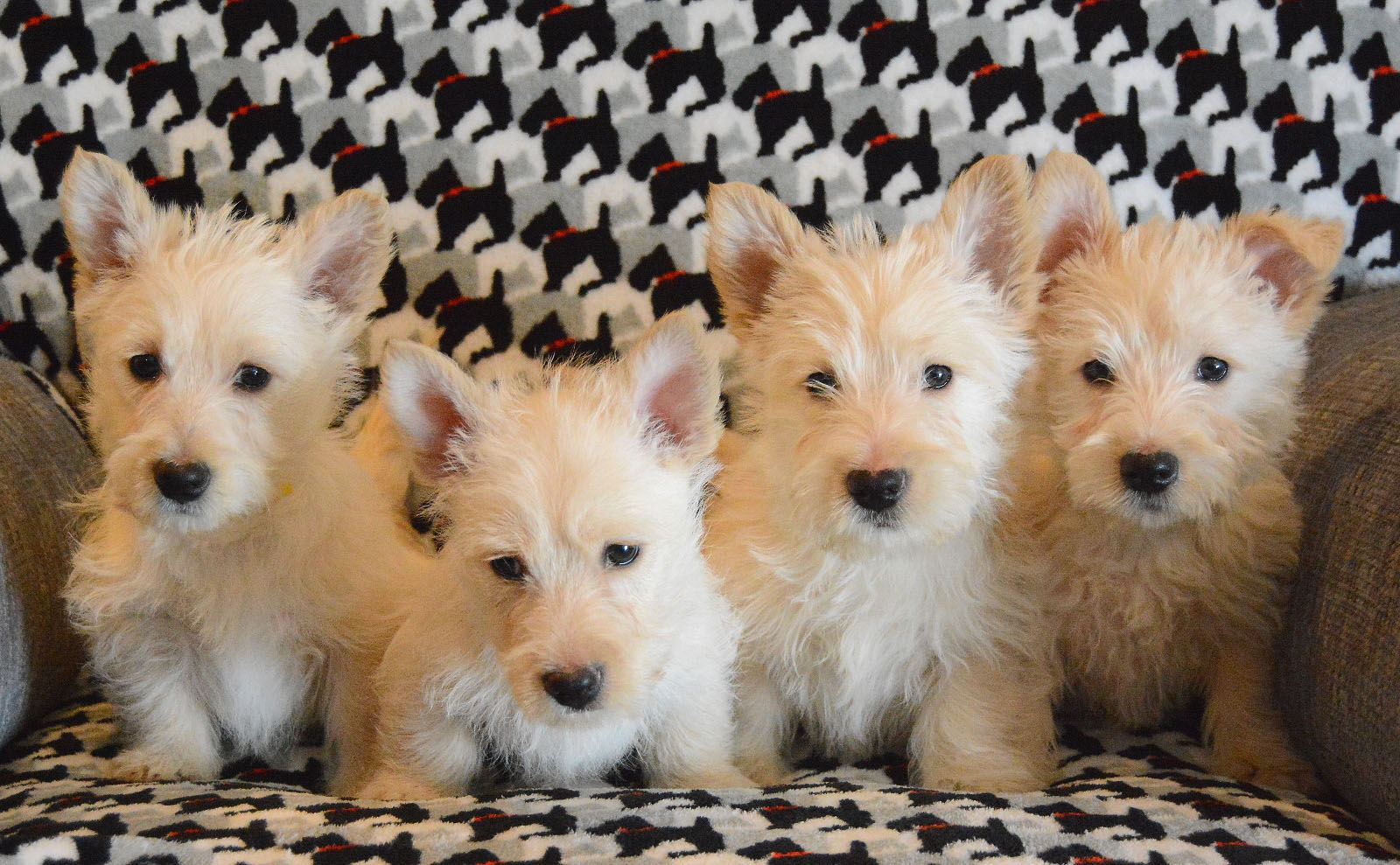 A couple of blooper shots (shots I didn't use for the final picture)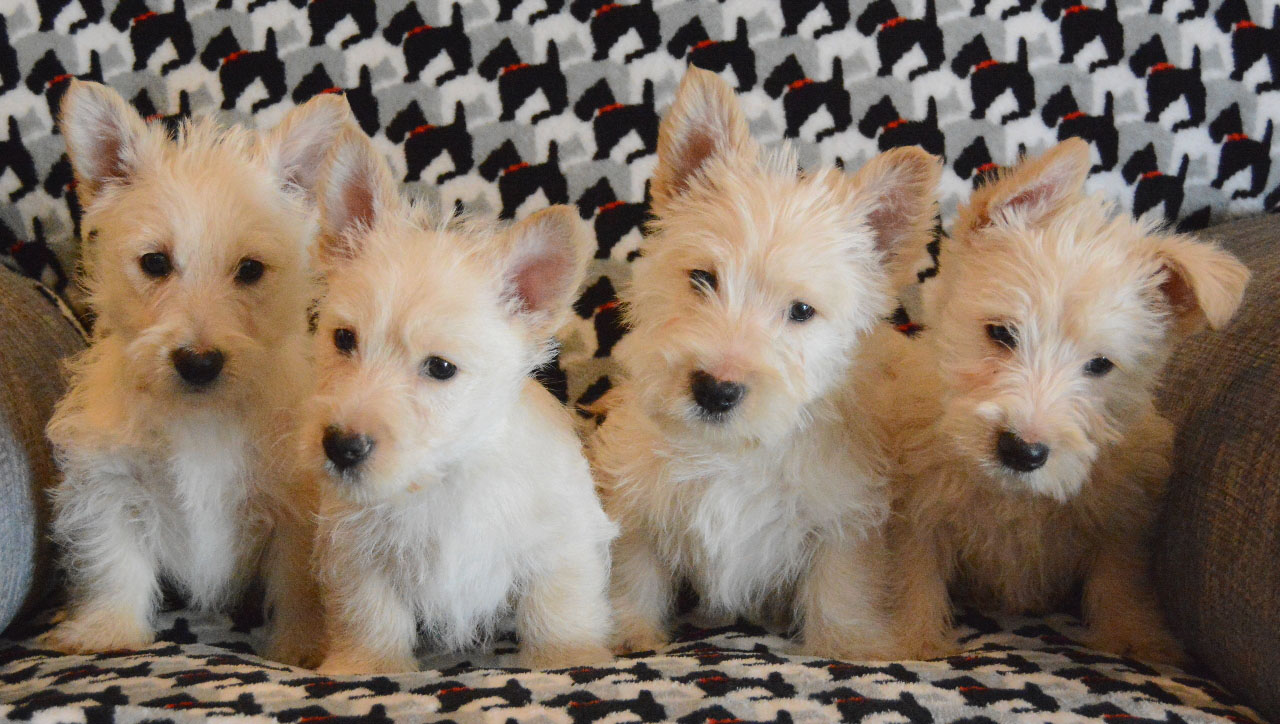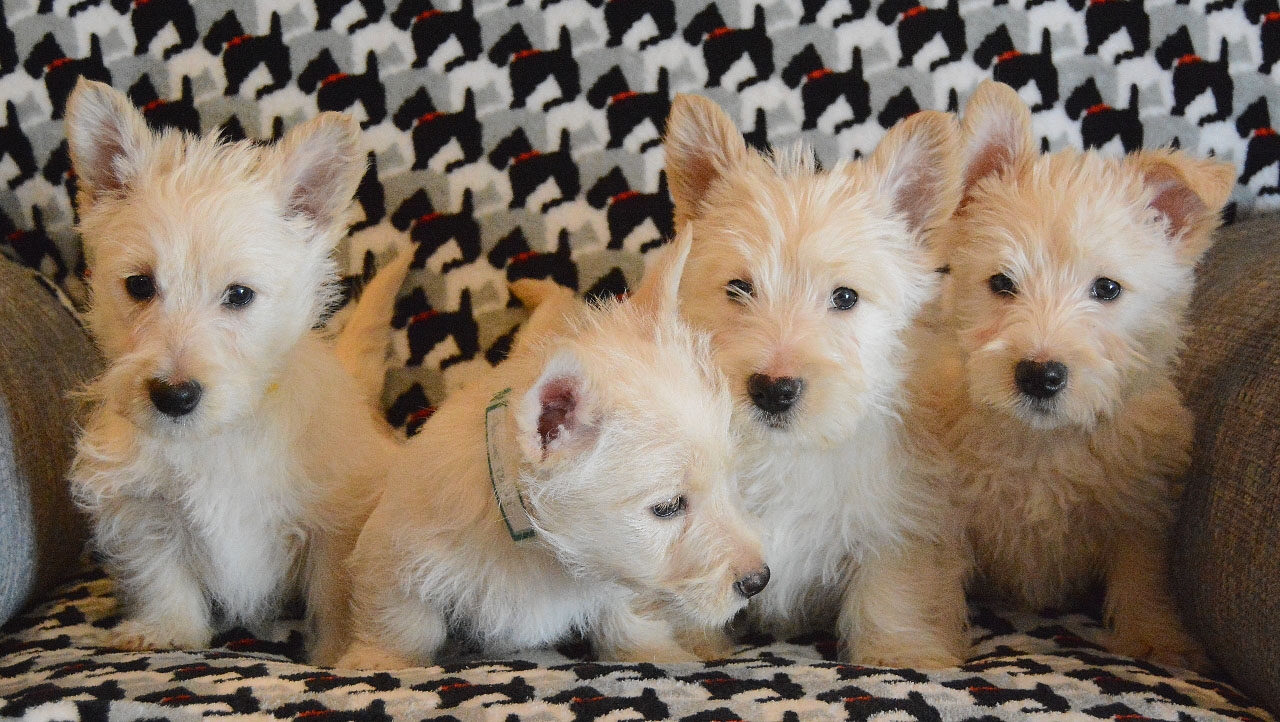 Thank you everyone!
The End.
1-7-2019
Happy New Year!
Please let all pictures load, this is a huge update.
Below you will find 8 new pictures for each puppy, 32 in all!
All pups have now had 1st inoculations, vet check and two wormings.
Each puppy is sporting a new ID collar. The girl is in yellow, boys in green.
THE BOYS
Boy#1
He is playful and outgoing. A very happy guy.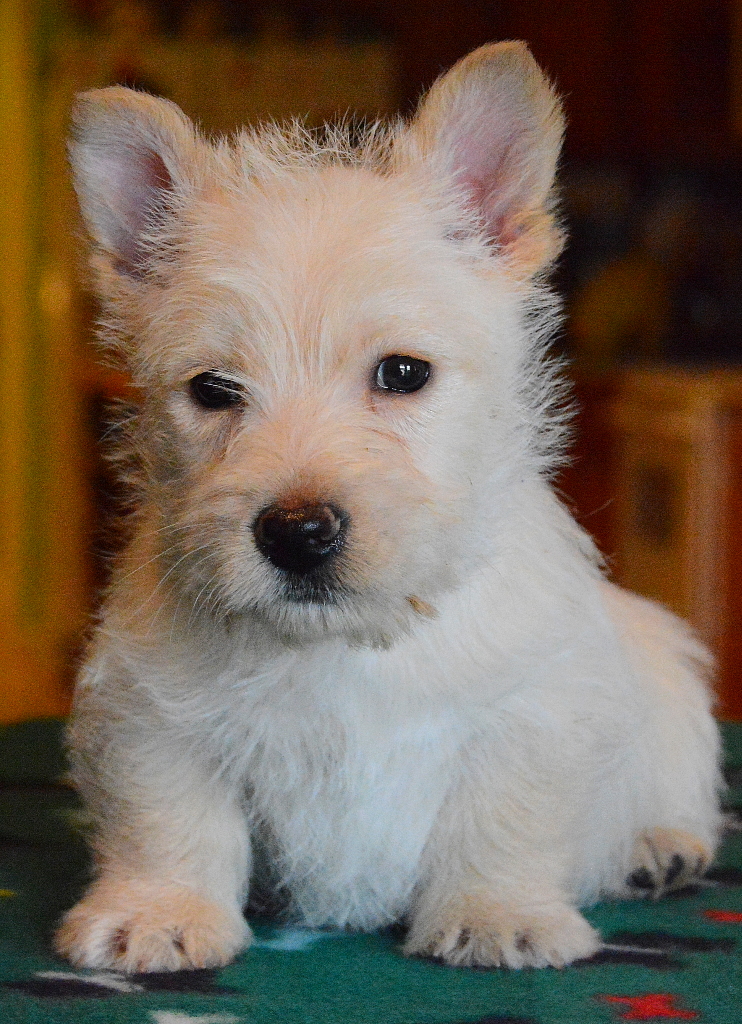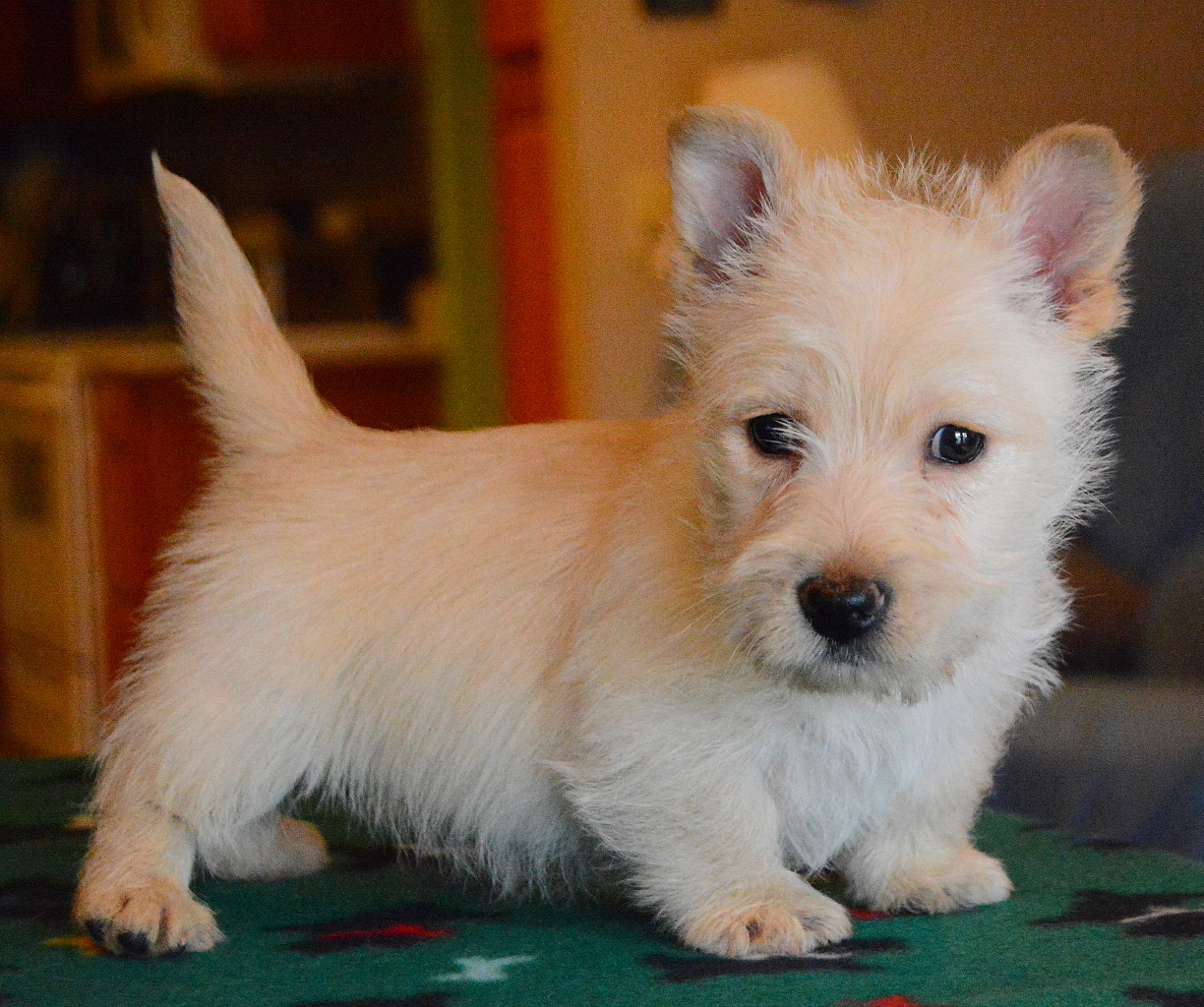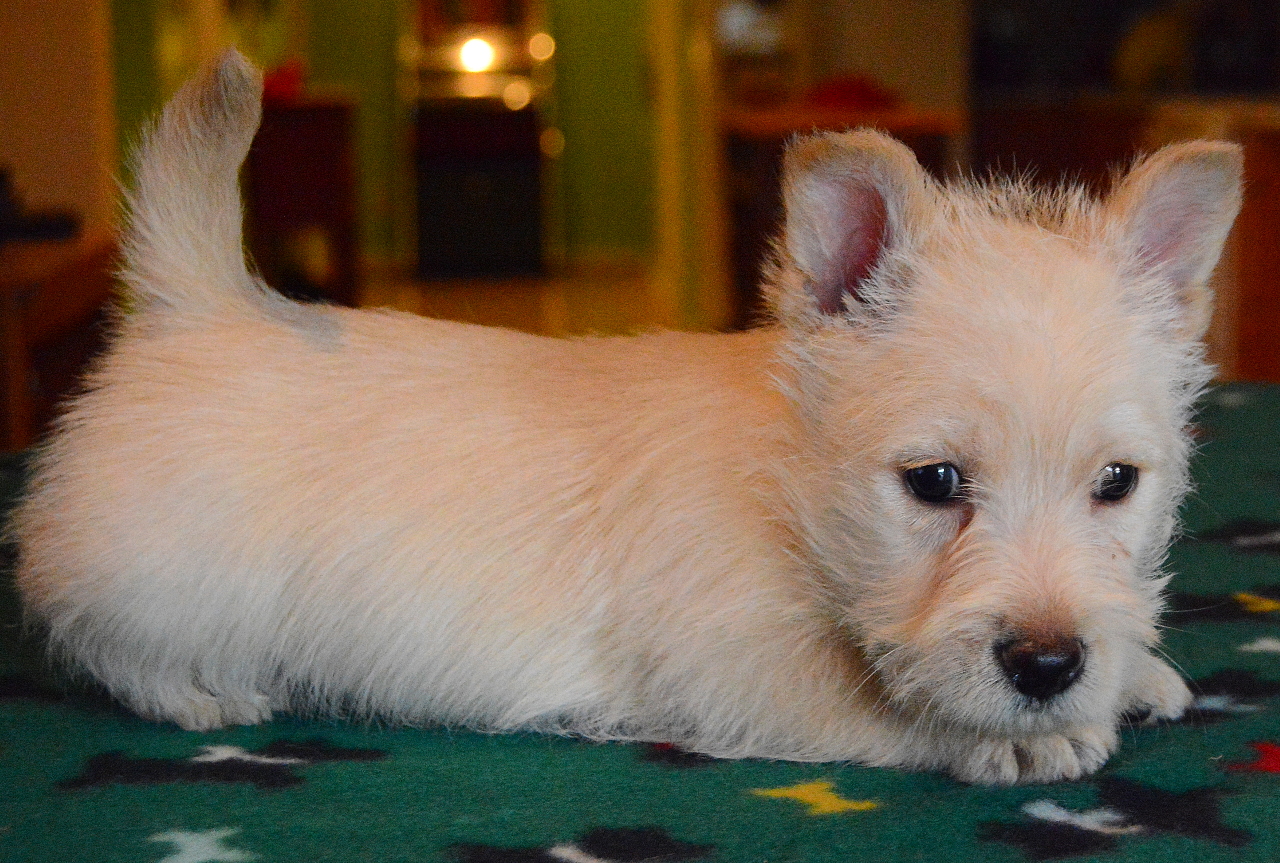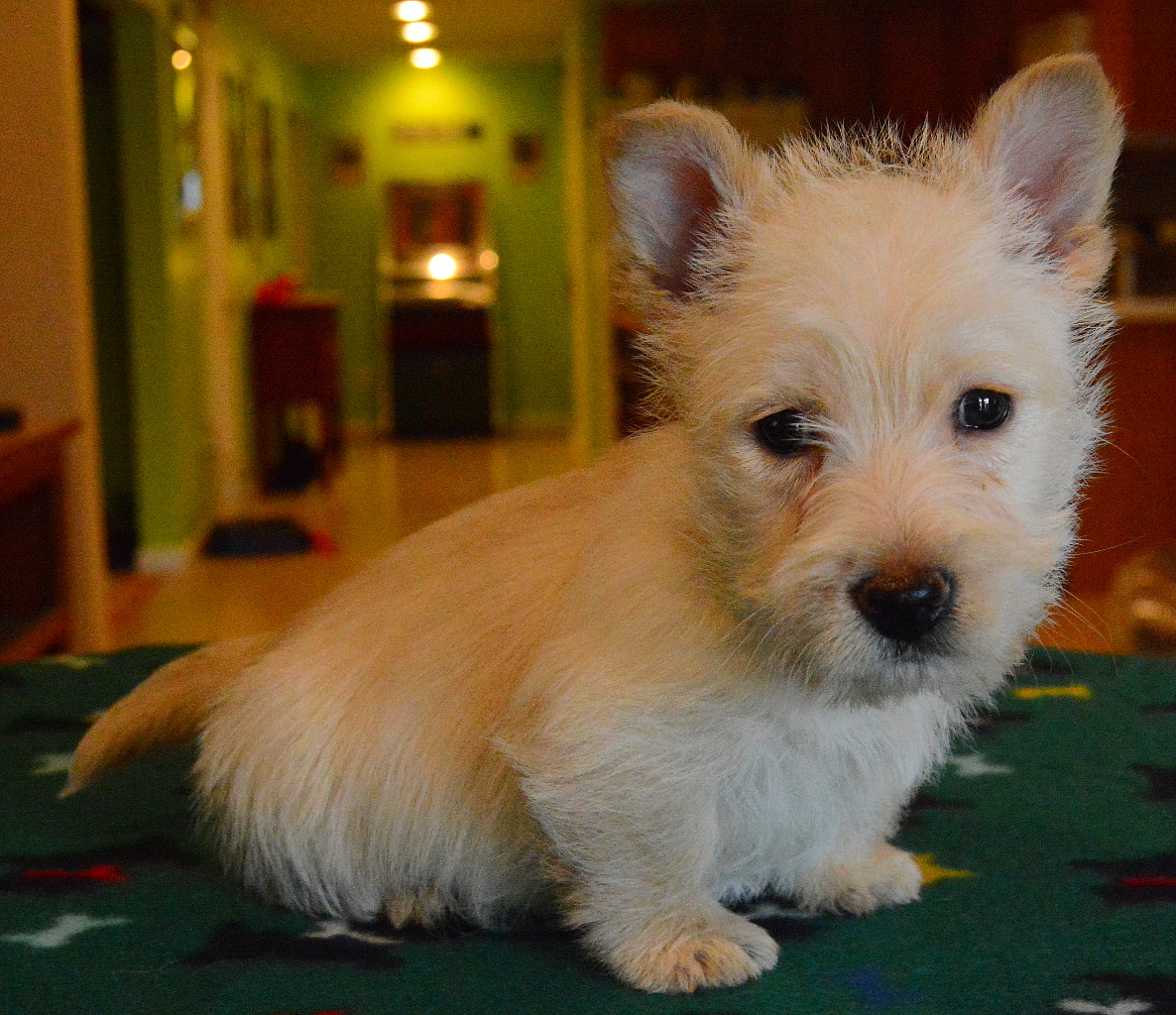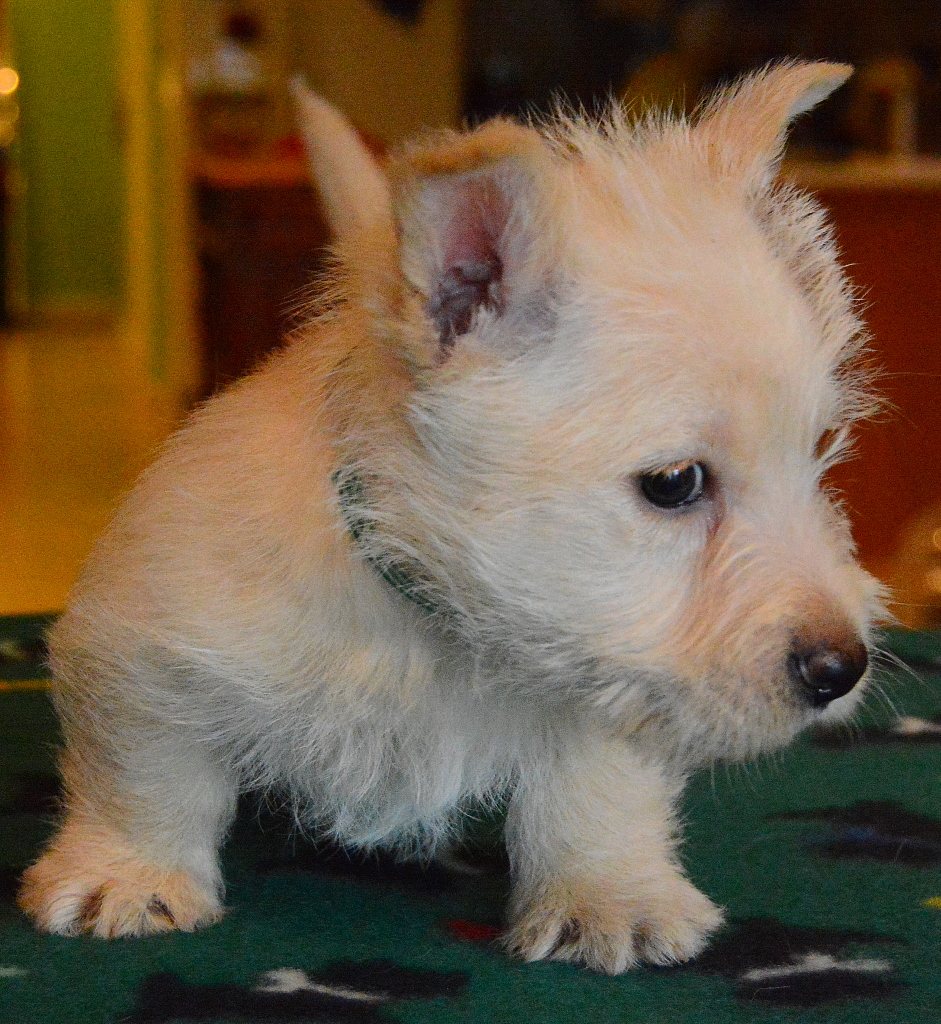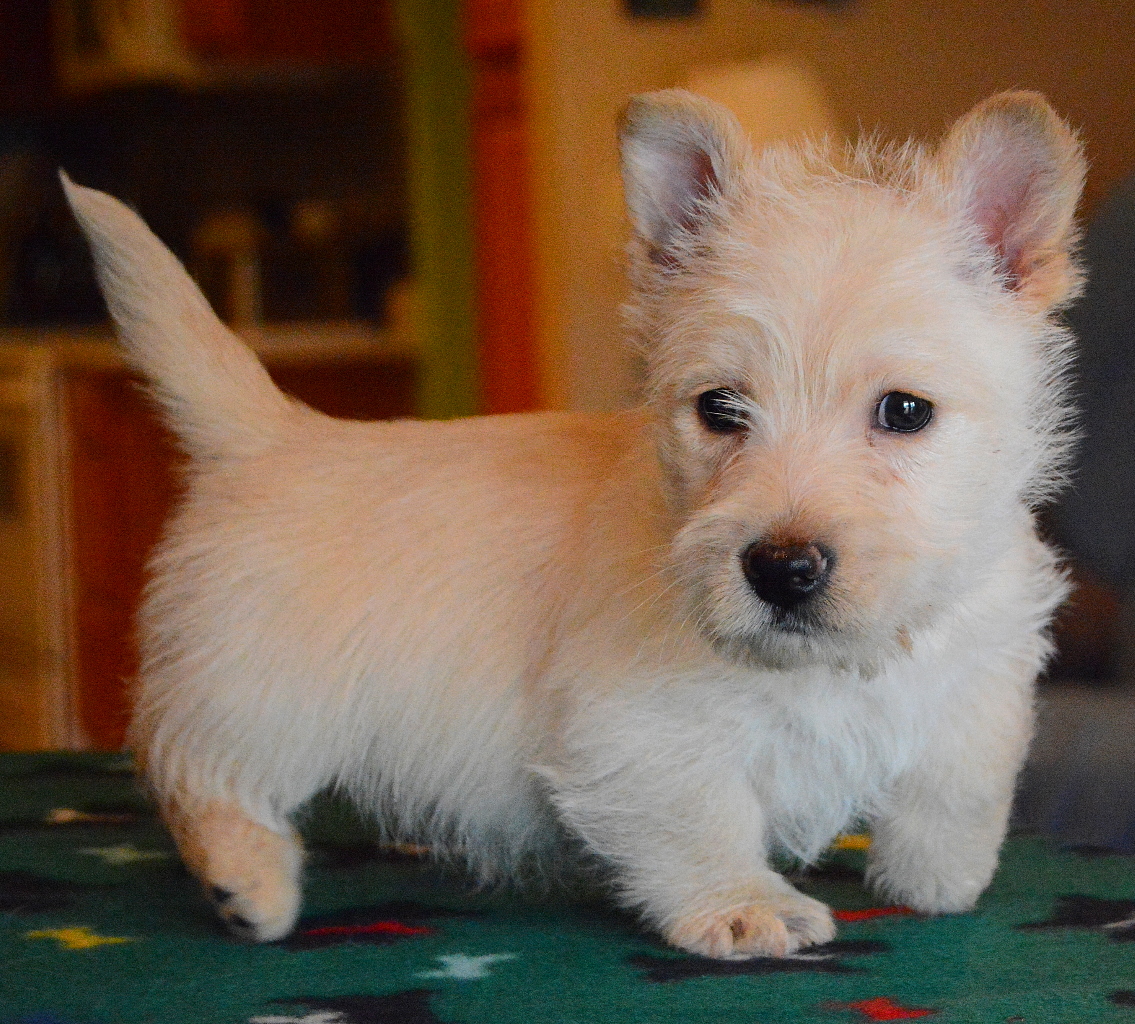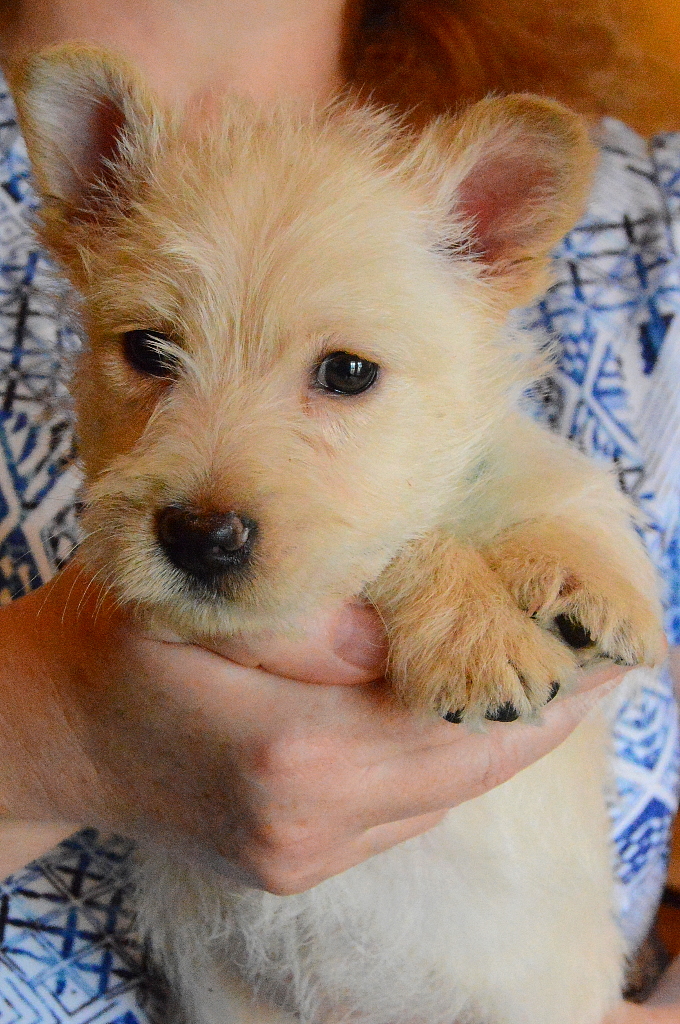 Boy#2
He's a little cautious at 1st but once he's sure it's safe, he plays just as hard, if not harder than his brothers.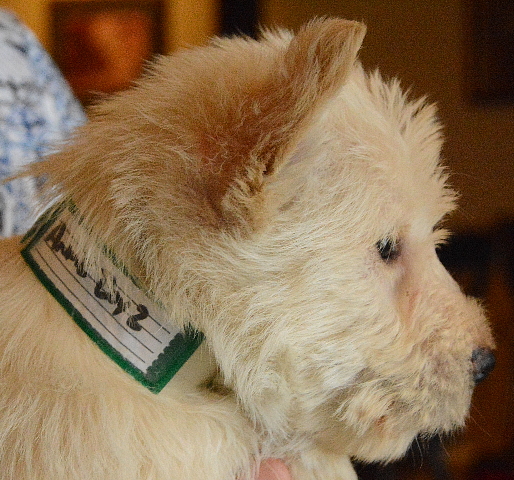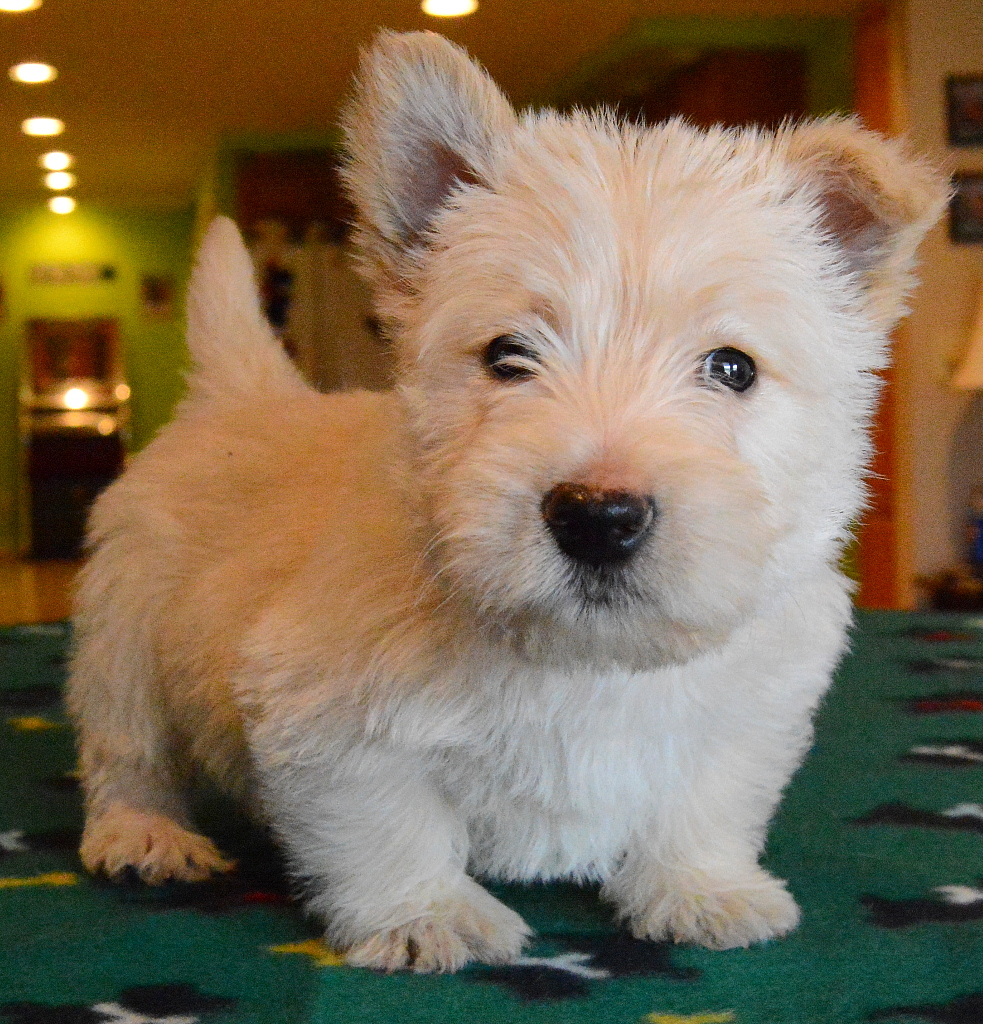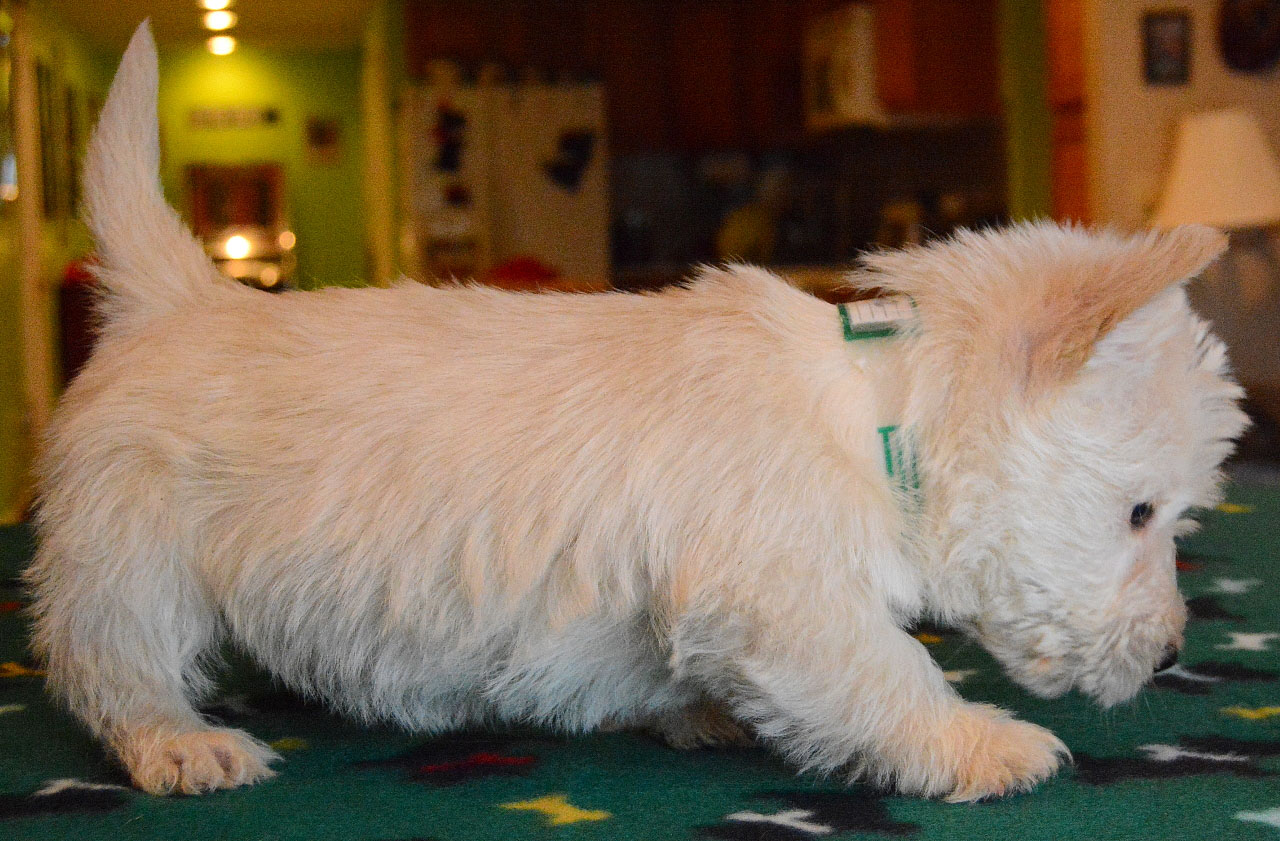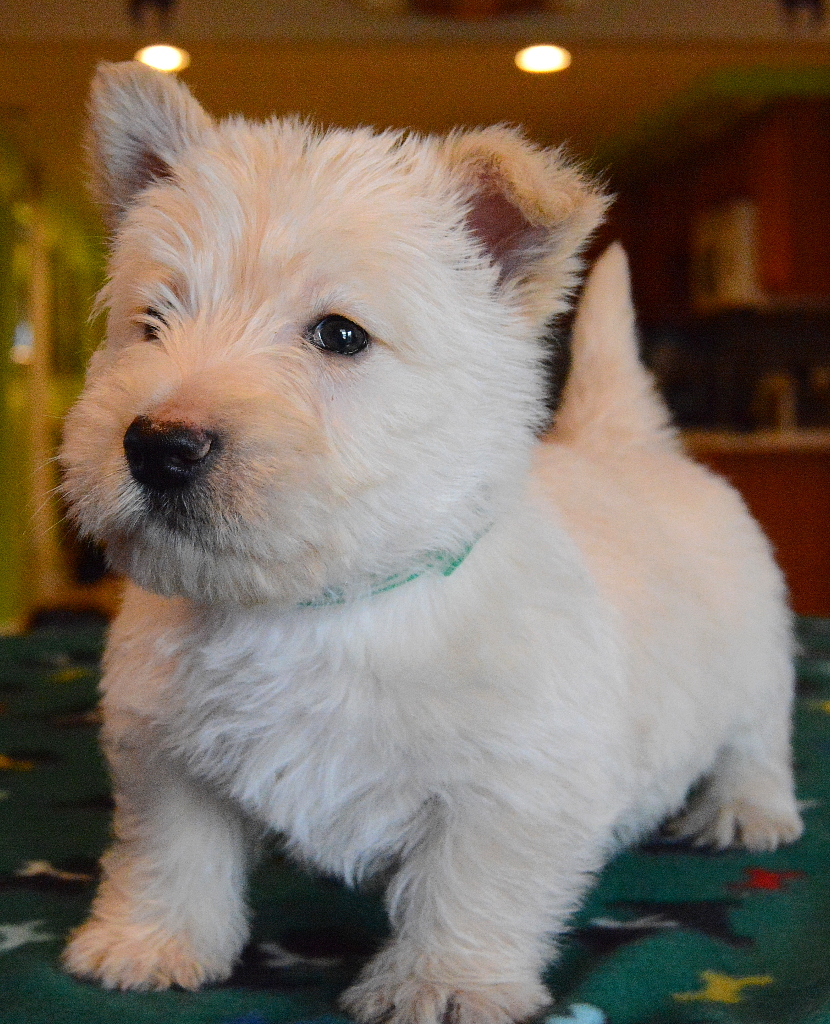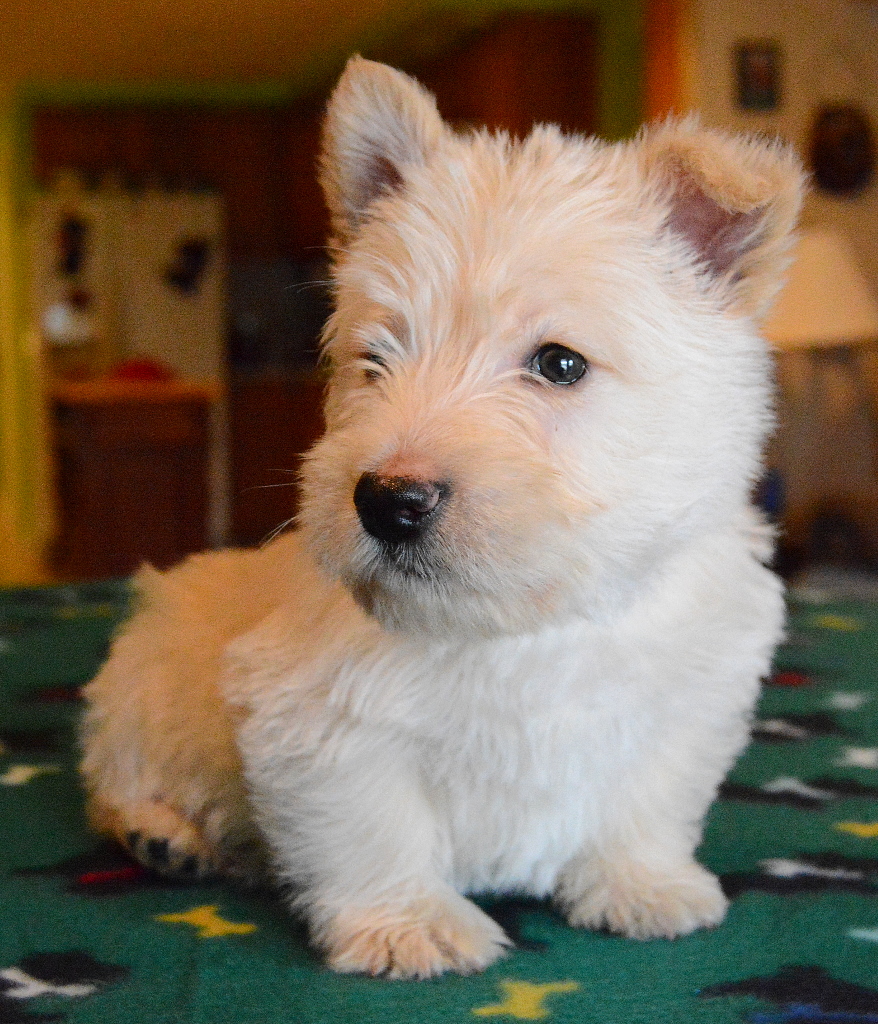 Boy#3
A very curious guy, he likes to explore and he likes to be where I am.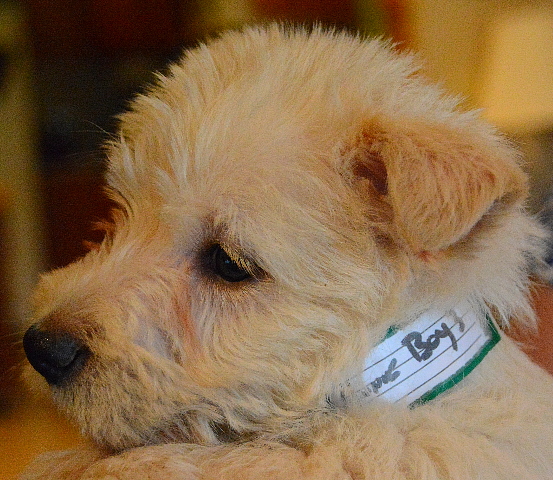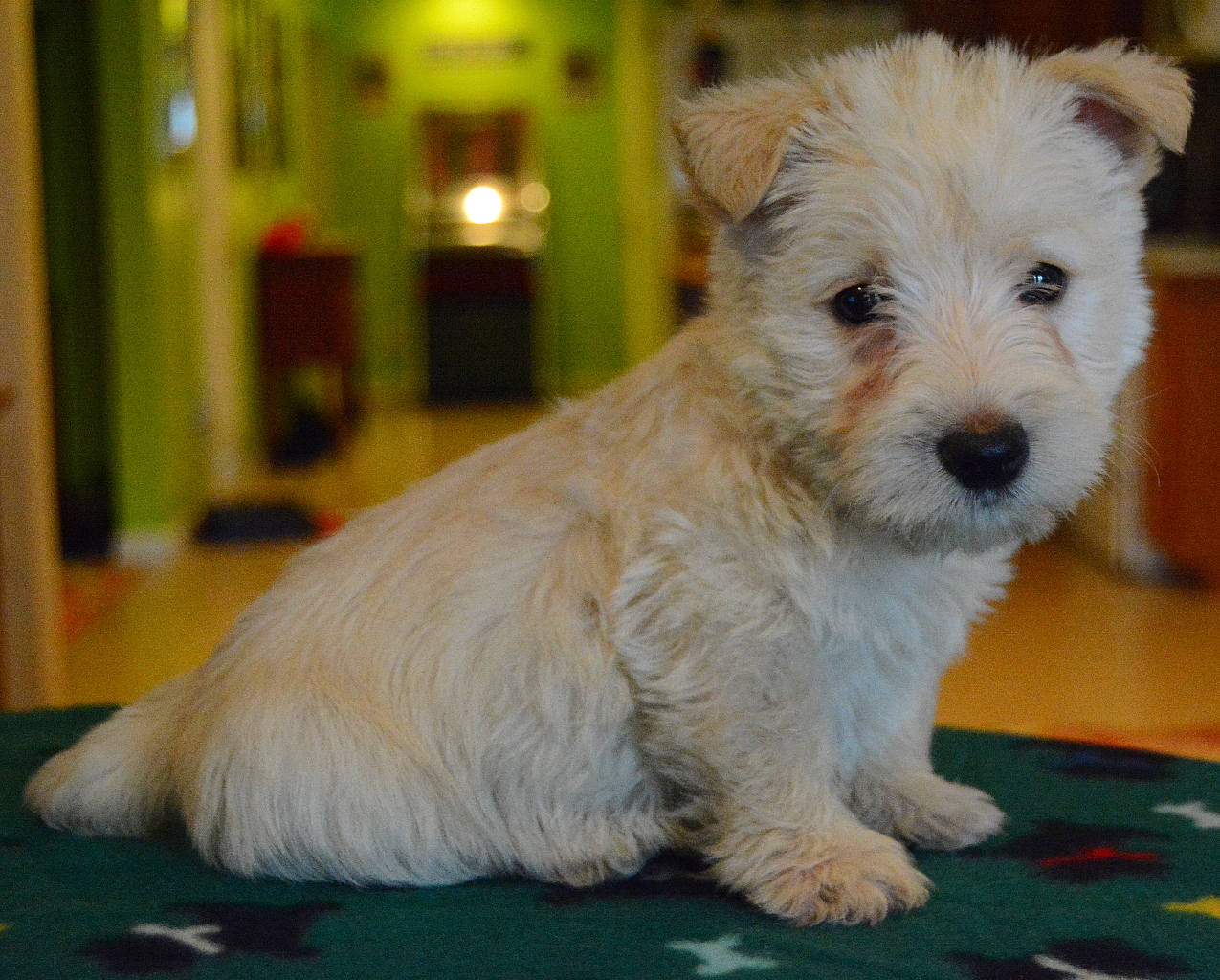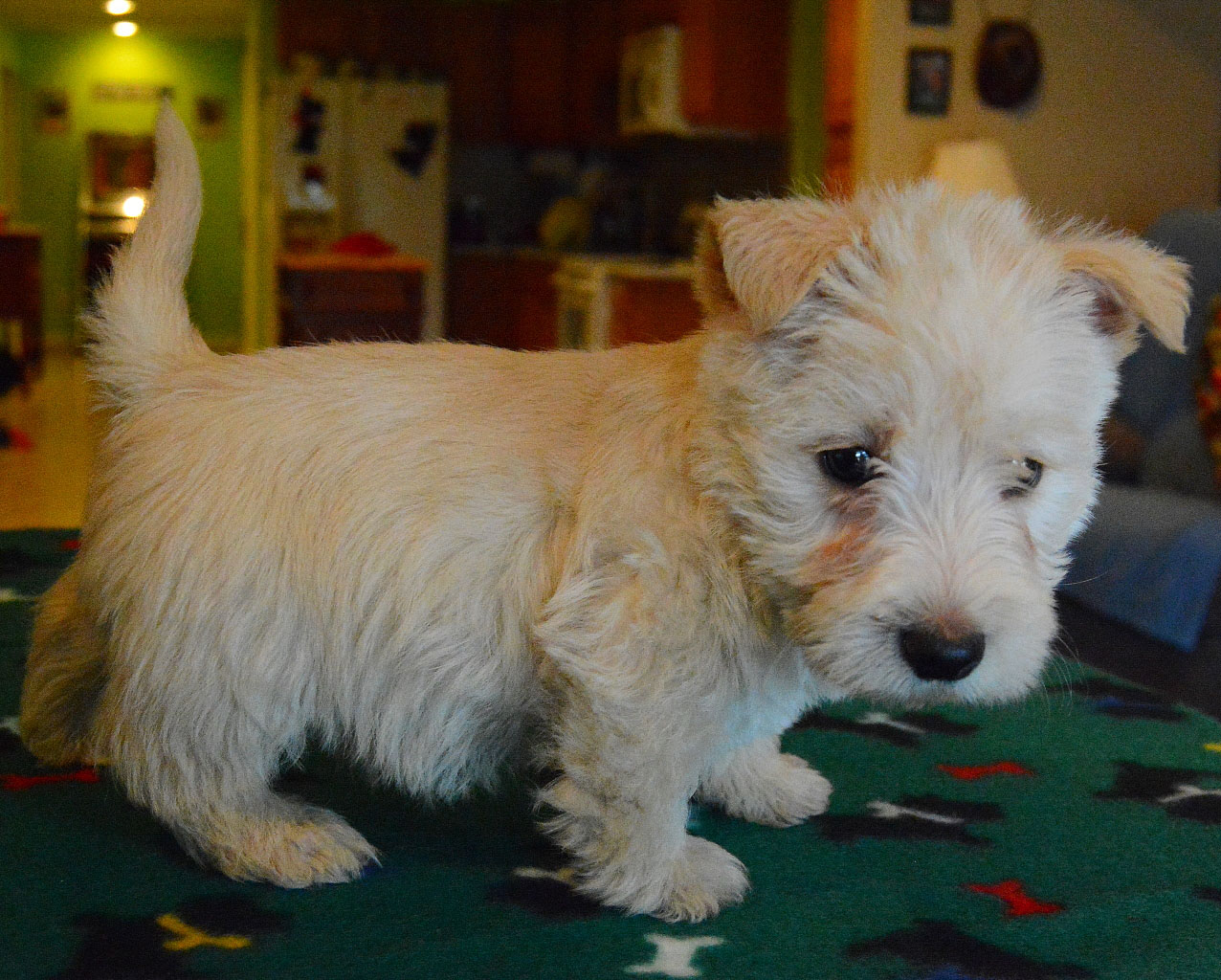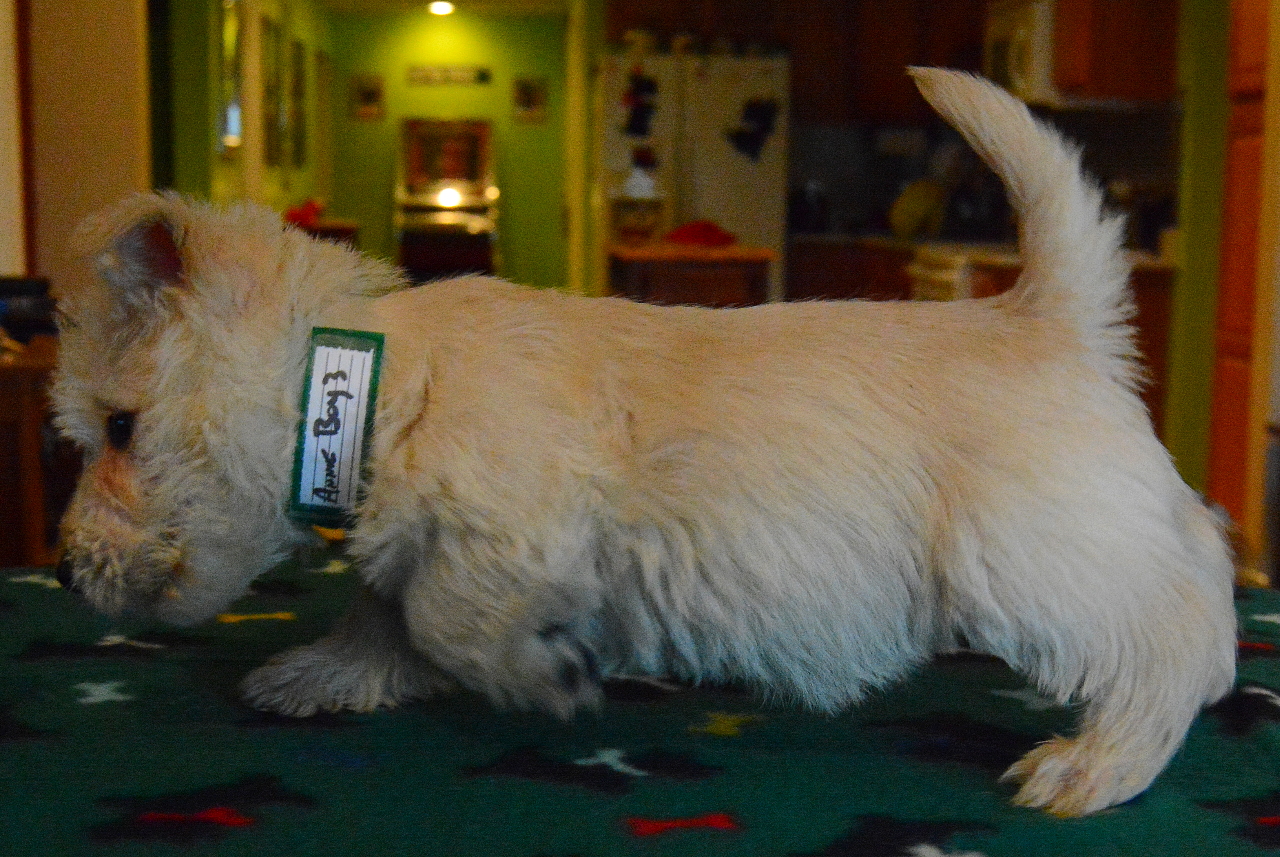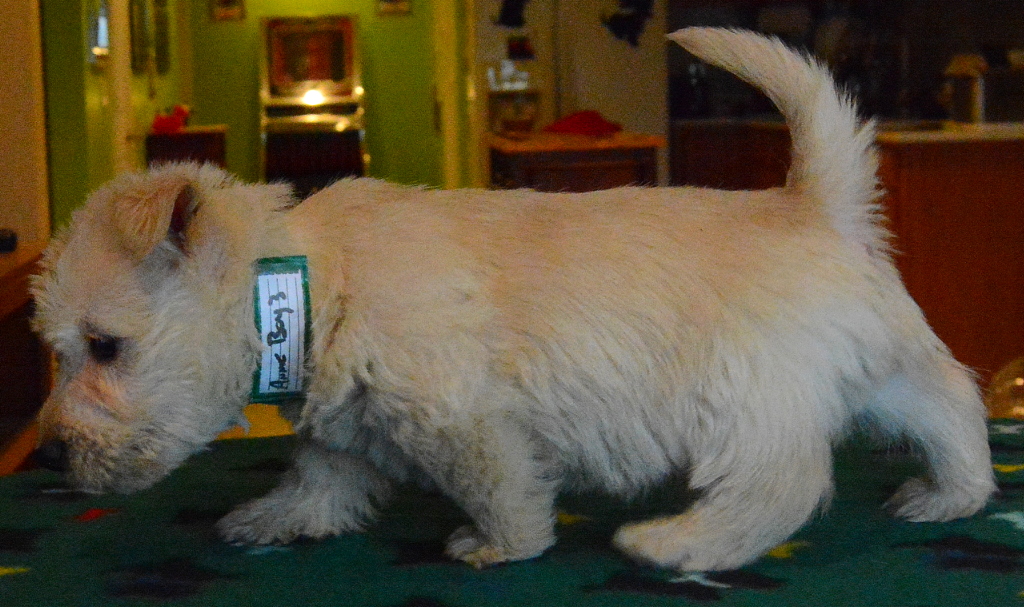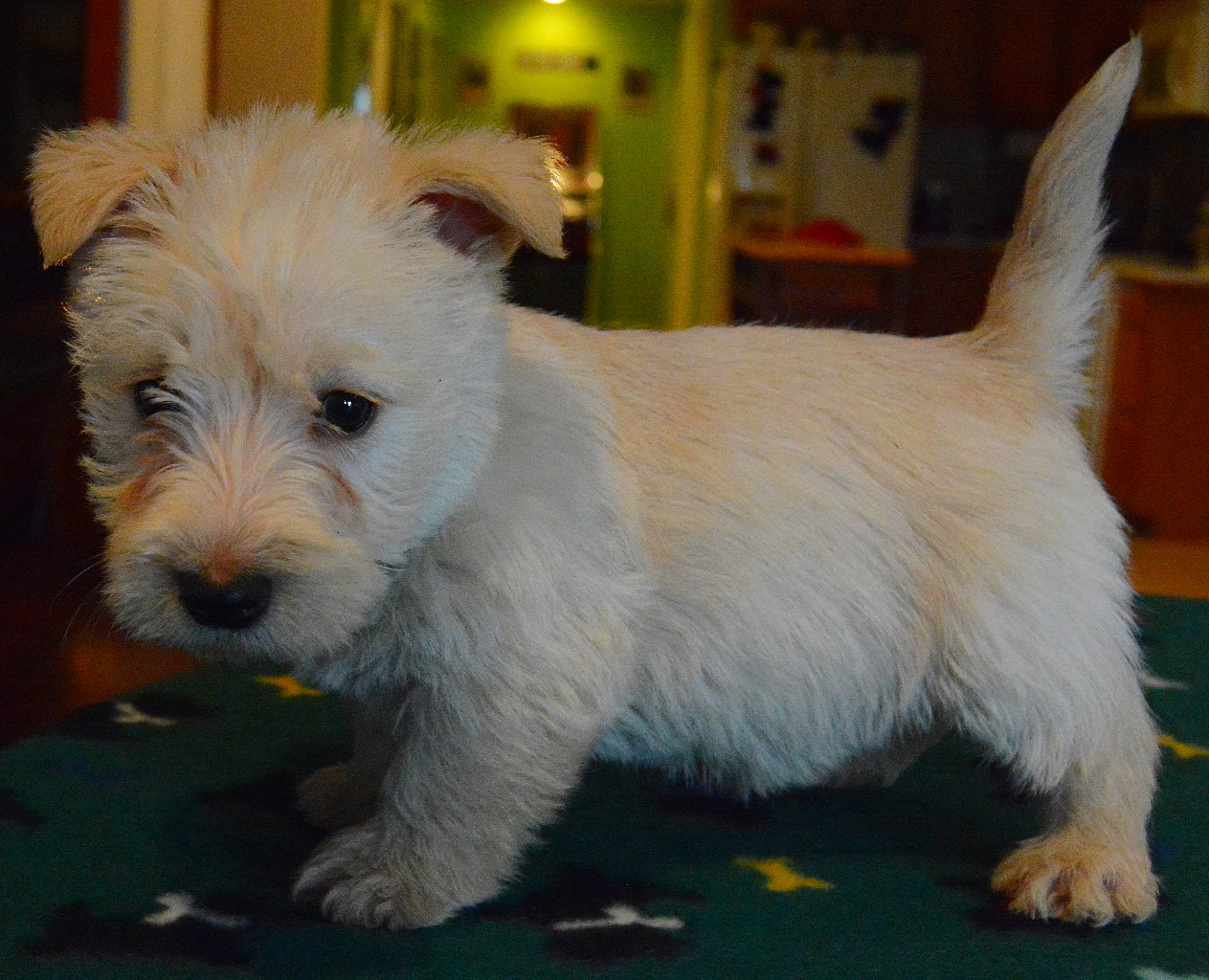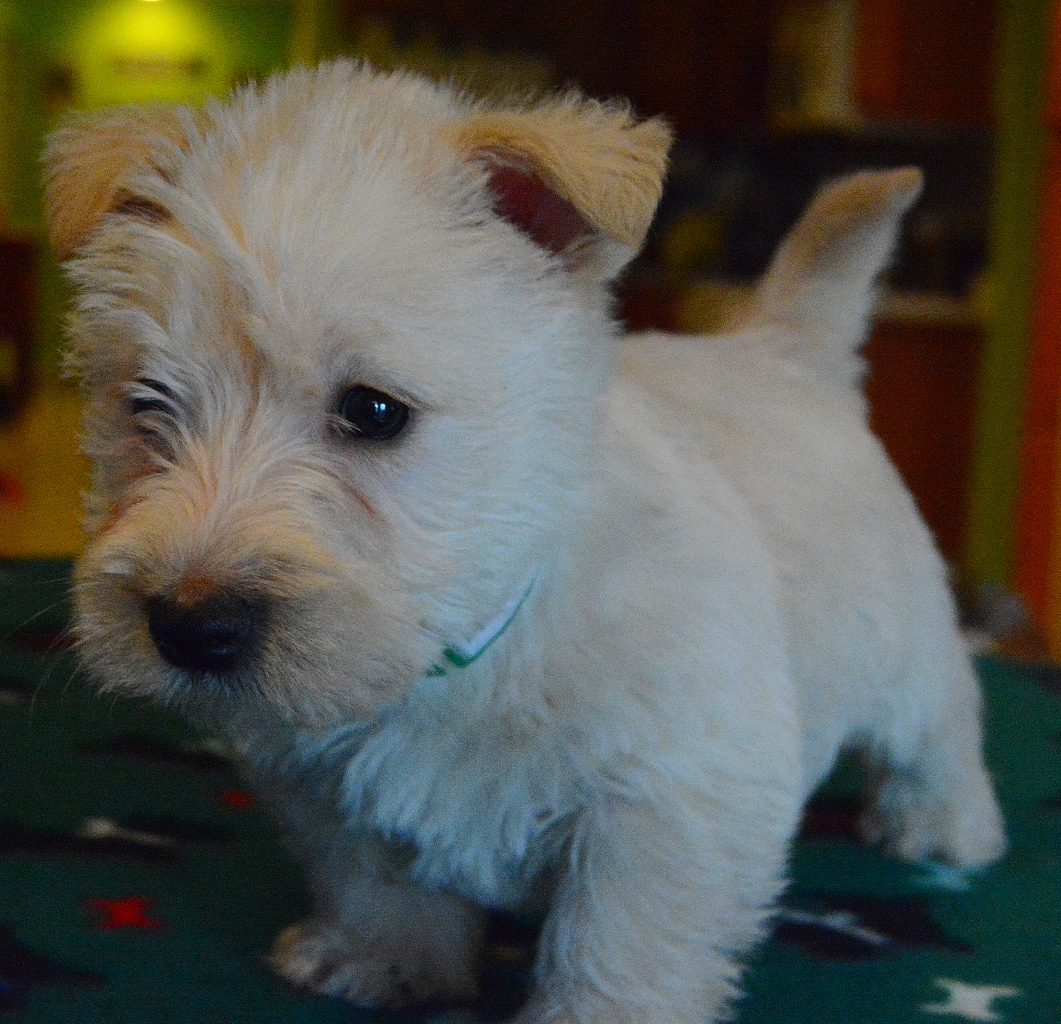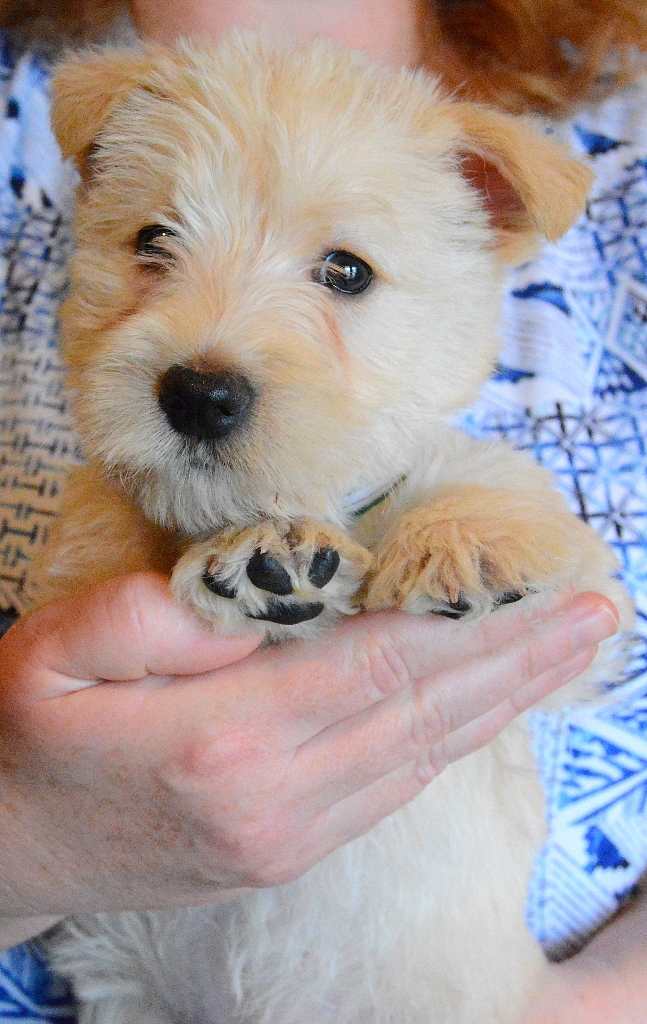 The Girl
She is very similar to her brother #1 in personality, outgoing and happy.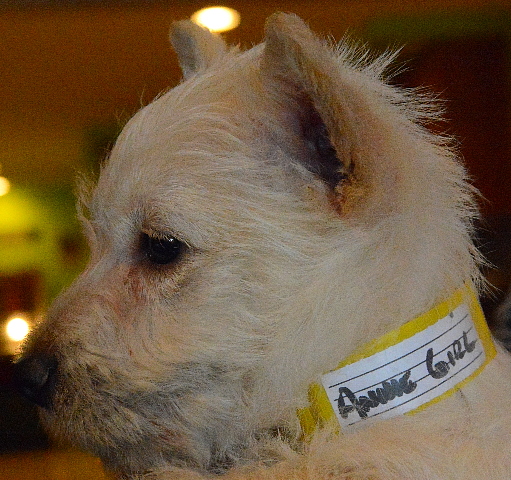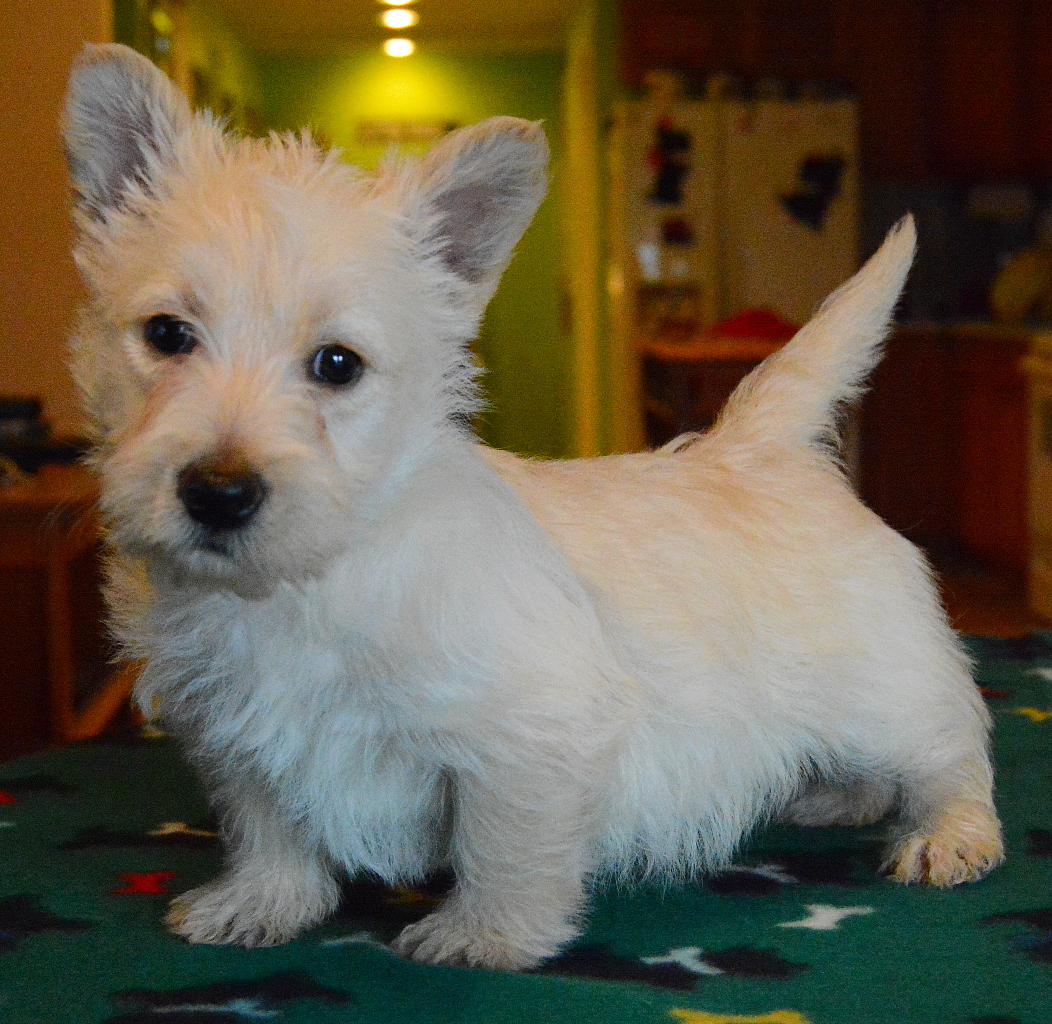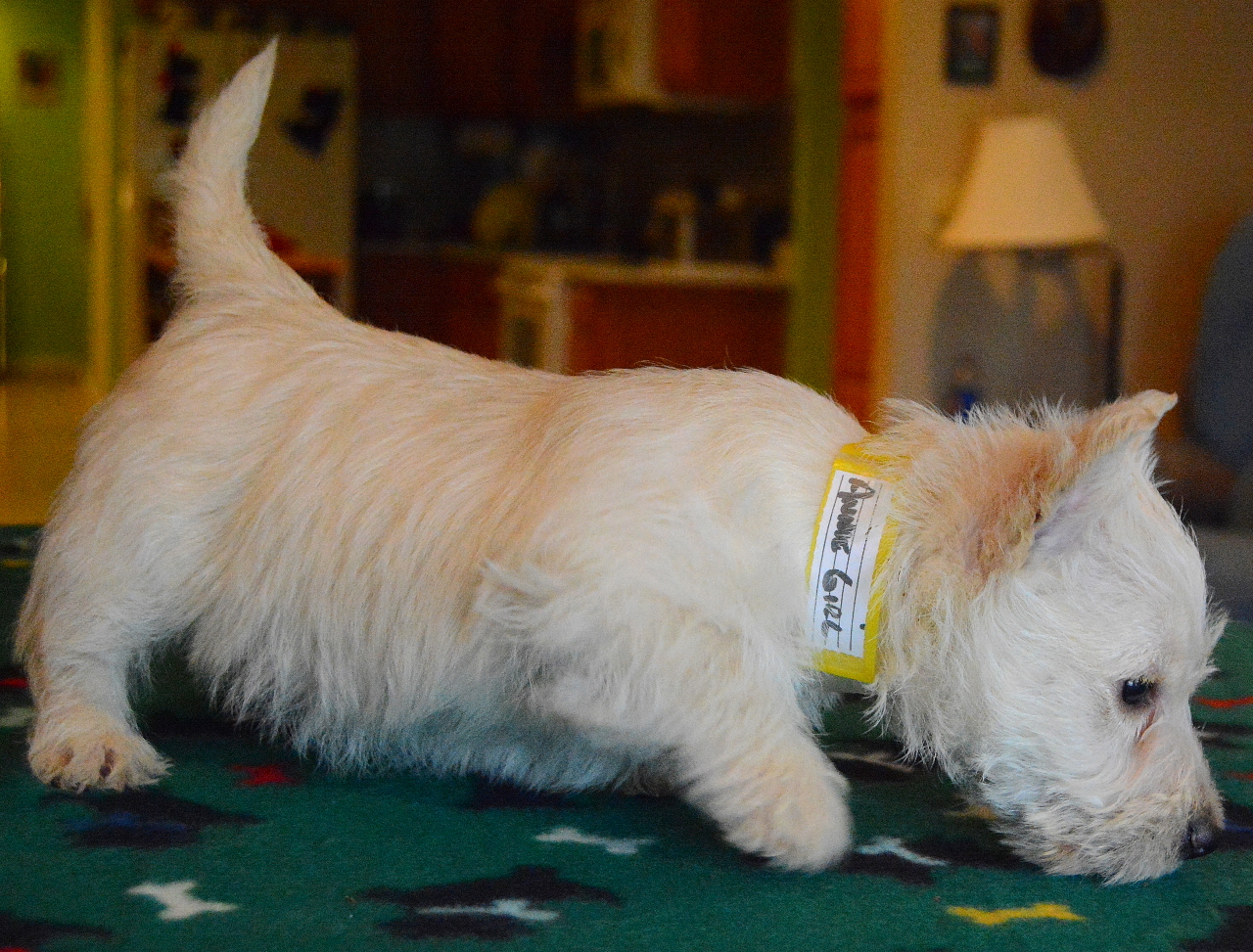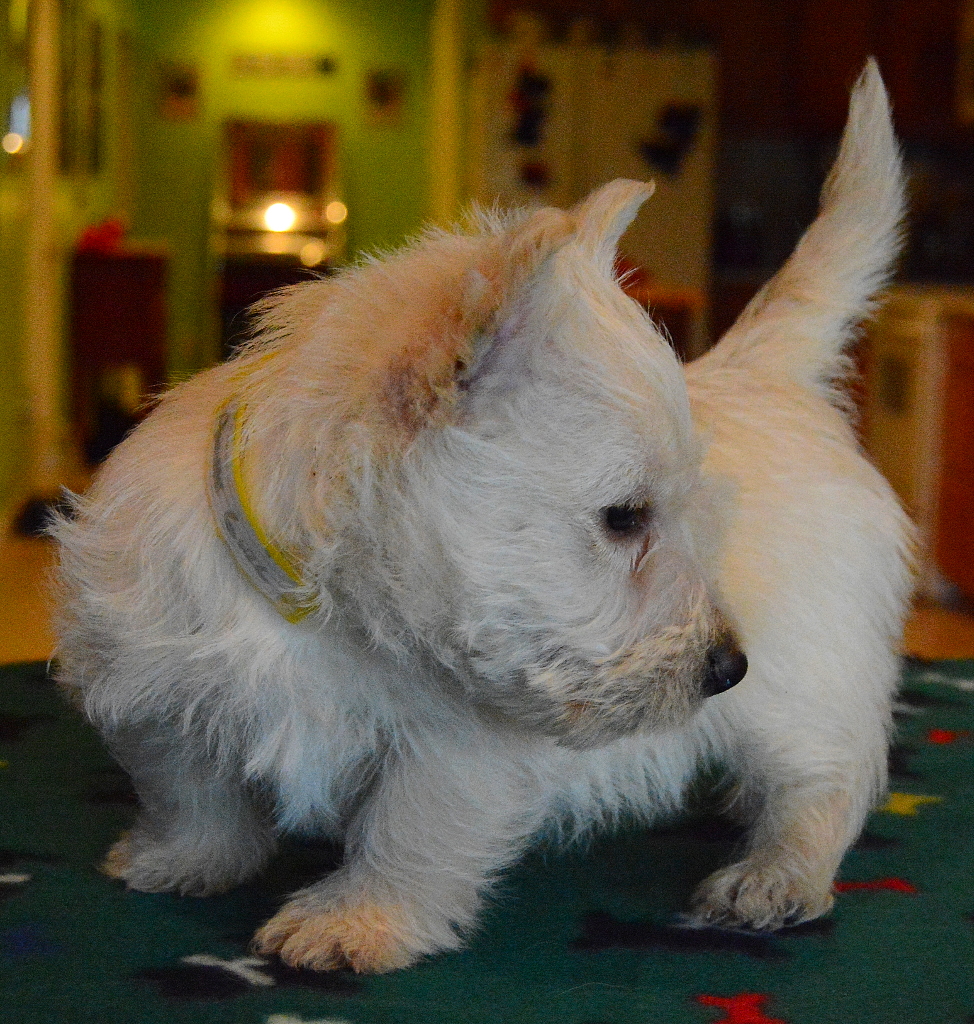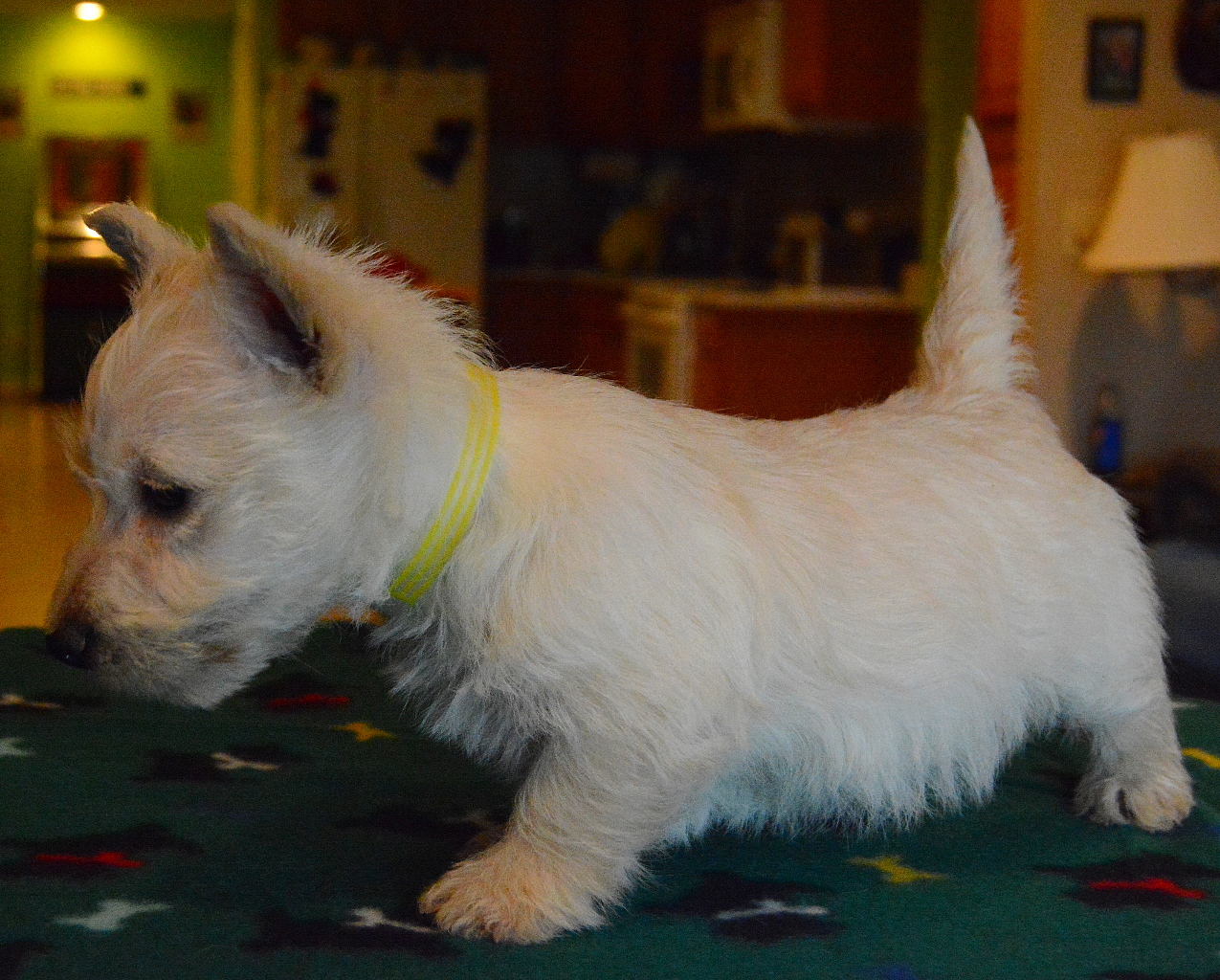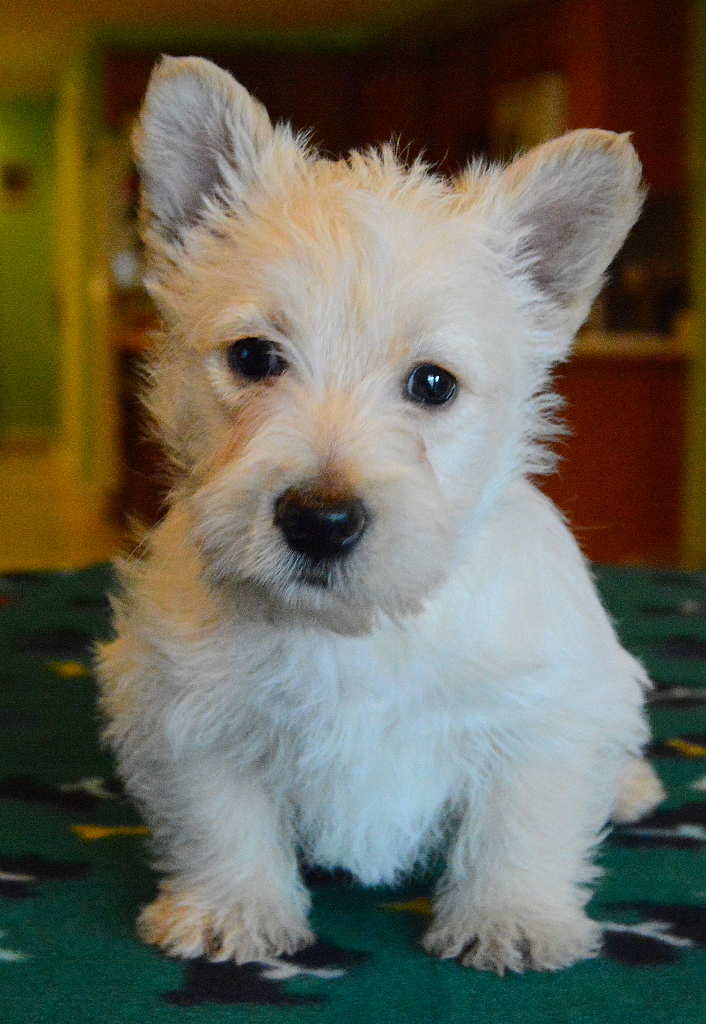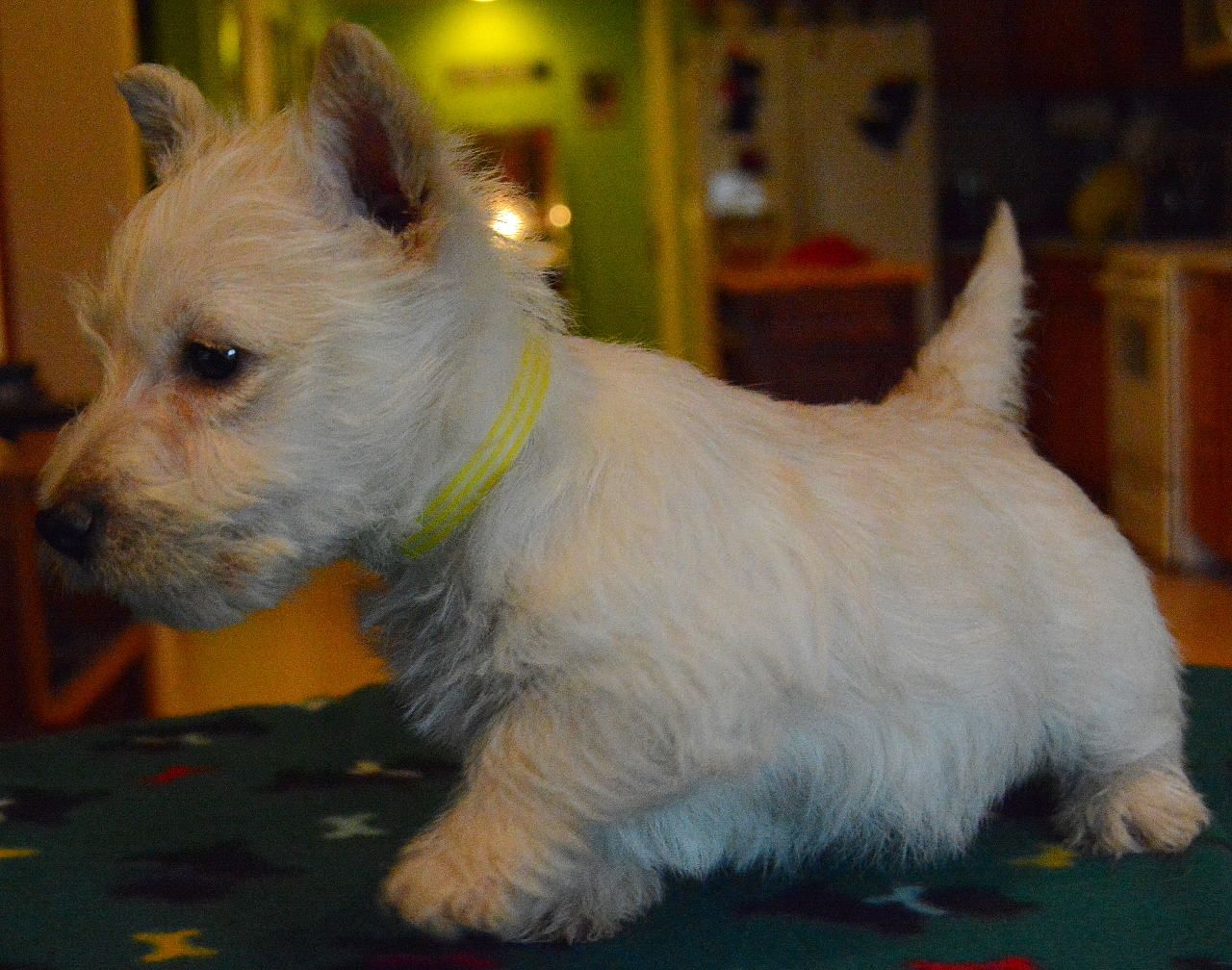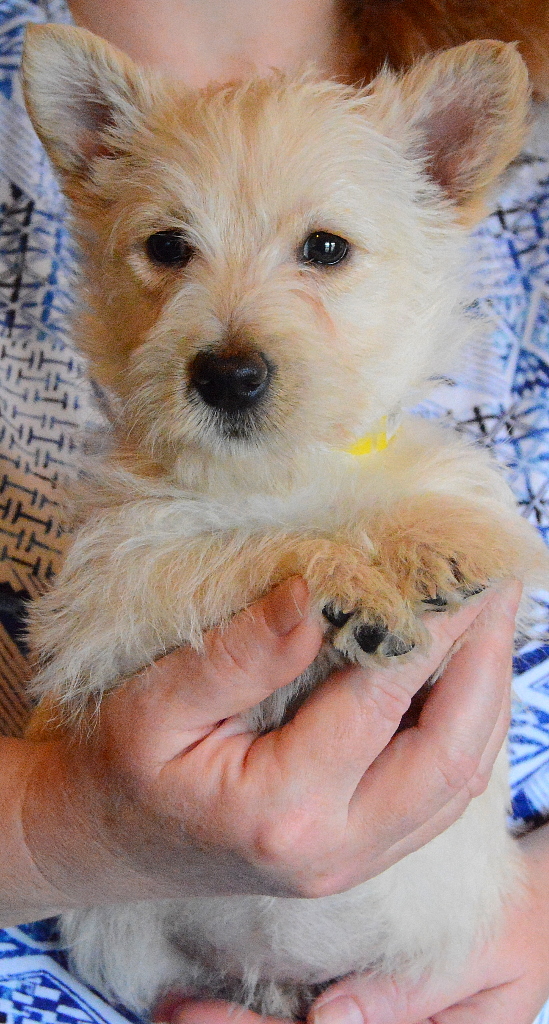 Please check us out on Facebook for some BONUS pictures of these puppies!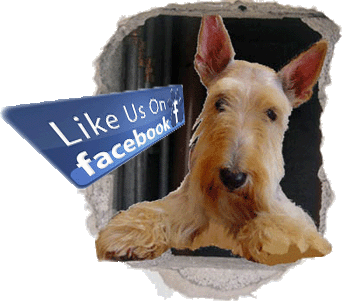 Please check back in a few weeks for a final update.
12-25-2018
On November 21st 2018, Our newest girl Annie along with Farley had beautiful litter of 4.
3 wheaten boys and a wheaten girl.
I am placing these pups to folks on my waiting list.
If you would like to be added to my waiting list (no obligation) Please Click HERE
Prices, terms, email address and phone number are located here.
These pups will be ready to go home on Saturday, January 26th 2019
These are only 1st pictures, the pups are not quite 5 weeks old yet.
They are still nursing from Mom but are learning to eat solids this week.
You can expect more pictures and more close ups in the next few weeks.
The Pups
The lone girl is on the left.
They have some tear stains because weaning means less and less time with Mom and they are not happy about that.
These will fade away in a few weeks.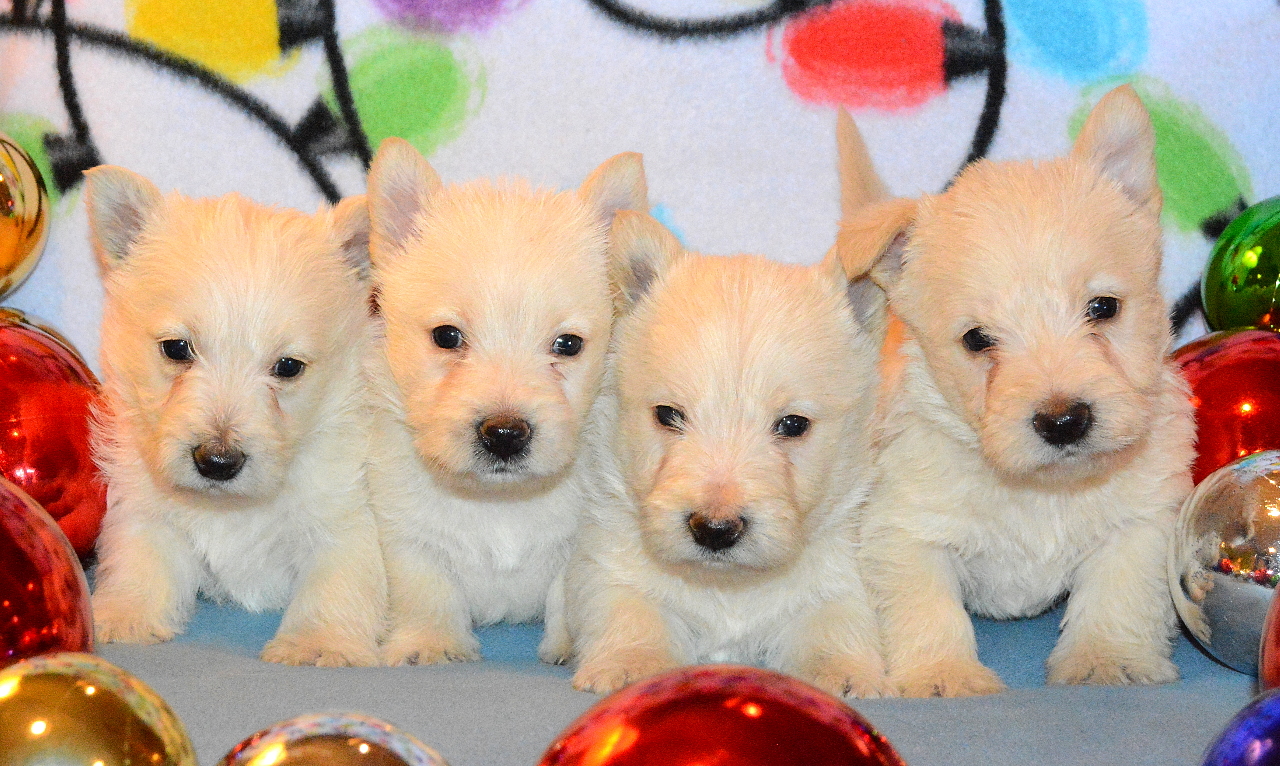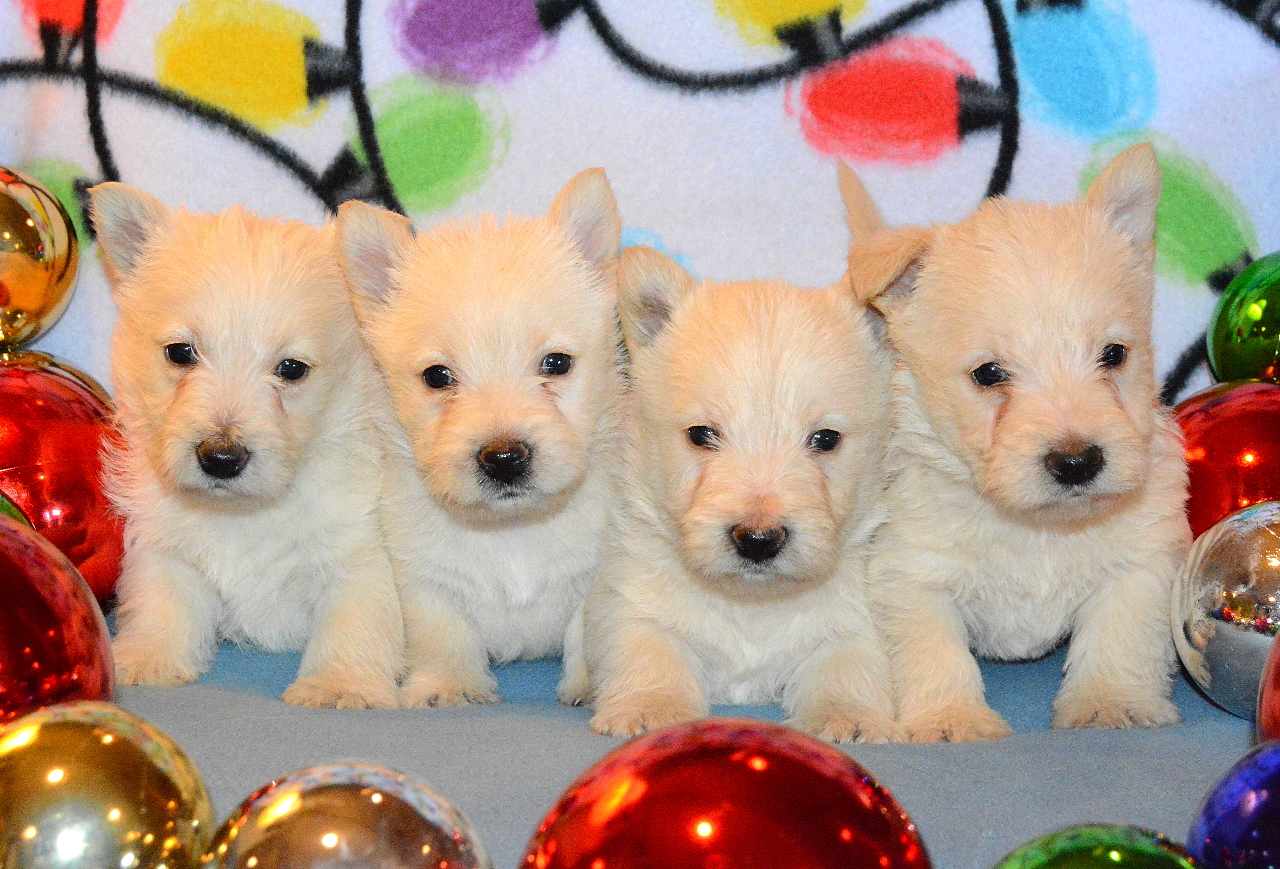 Just the boys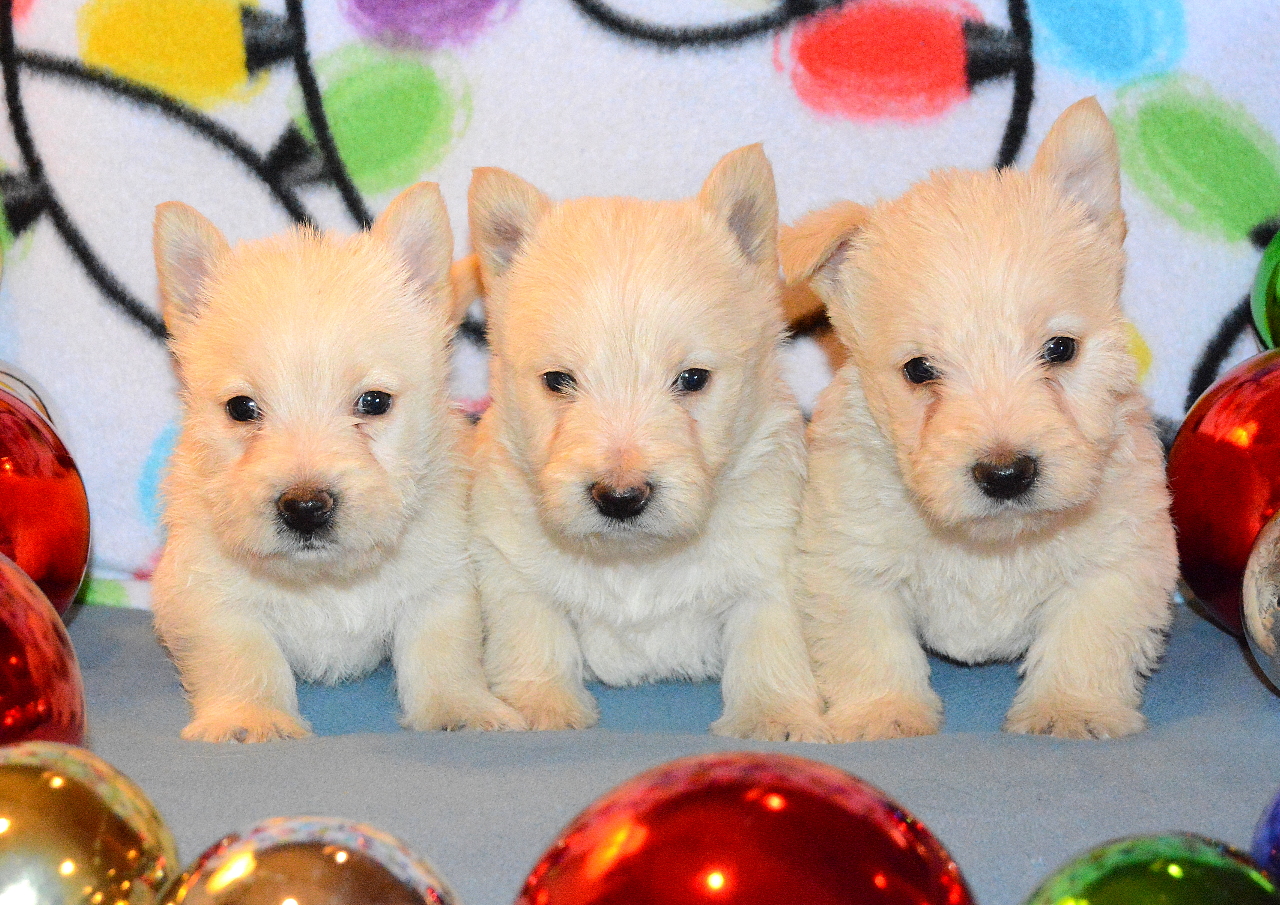 The girl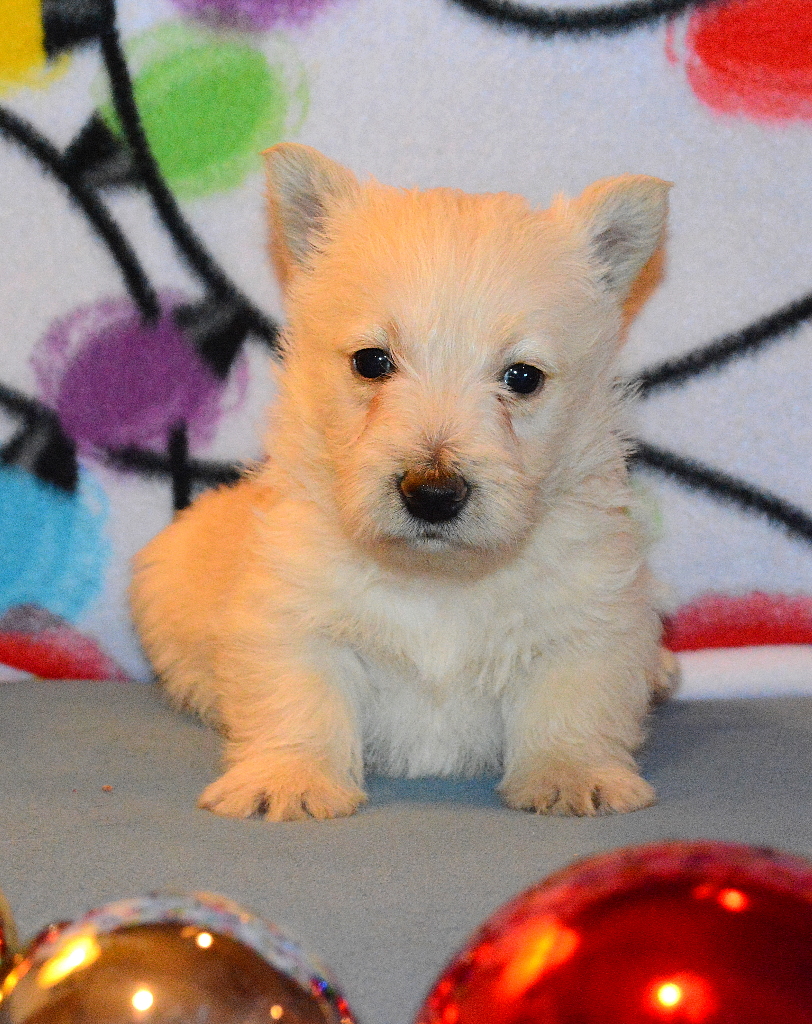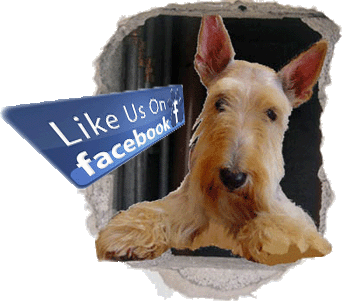 Please check back in a few weeks for a new update.