Jenny and Farley's October 16th, 2021 litter
Newest pictures are at the top of the page, the further down you look, the younger the pups.
--------------------------------------------------------------
12-02-2021
WARNING BIG UPDATE, PLEASE LET ALL PICTURES LOAD.
Introducing Jenny and Farley's beautiful new litter of 5.
We have 3 boys and 2 girls.
2 boys are wheaten, the other pups are black.
This litter can go home on December 18th, 2021.
I am placing these pups to folks on my waiting list.
If you would like to be added to my waiting list (no obligation) Please Click HERE
Prices, terms, email address and phone number are located here.
These pups have had their 1st vet check and inoculations, everyone is doing great and growing fast.
They are now 100% weaned.
Everyone has a new ID collar, this will remain with them until they go home.
The boys are in GREEN, the girls are wearing YELLOW.
The Boys
Wheaten boy #1
In this litter, the girls are a bit more adventurous than the boys.
However, of the 3 boys, this guy is the most brave and he is the smallest of the boys.
Takes him a minute to warm up to you then it's go time.
He LOVES the sound of jingling keys.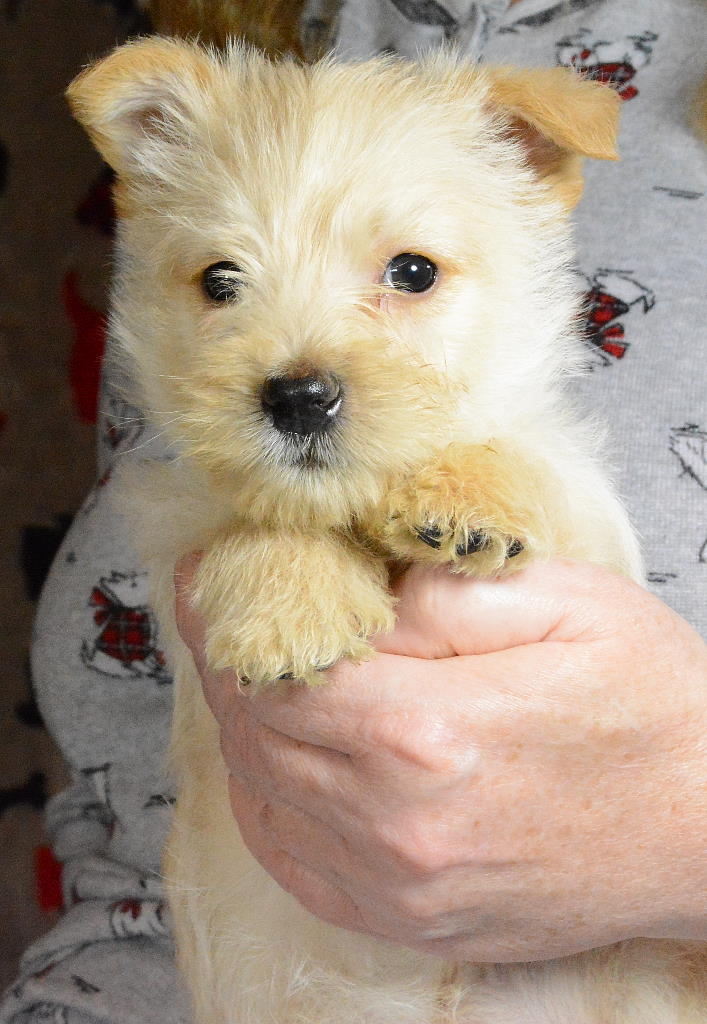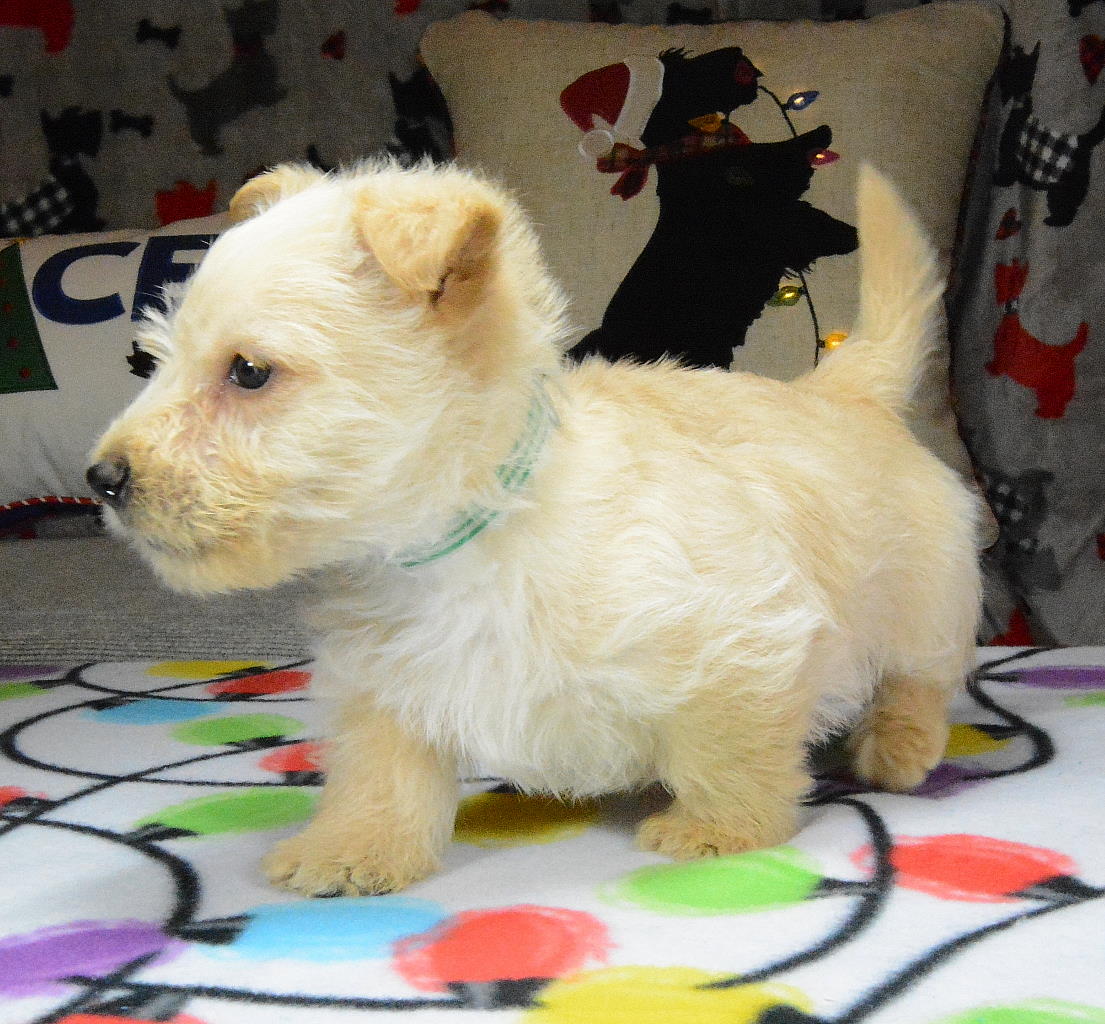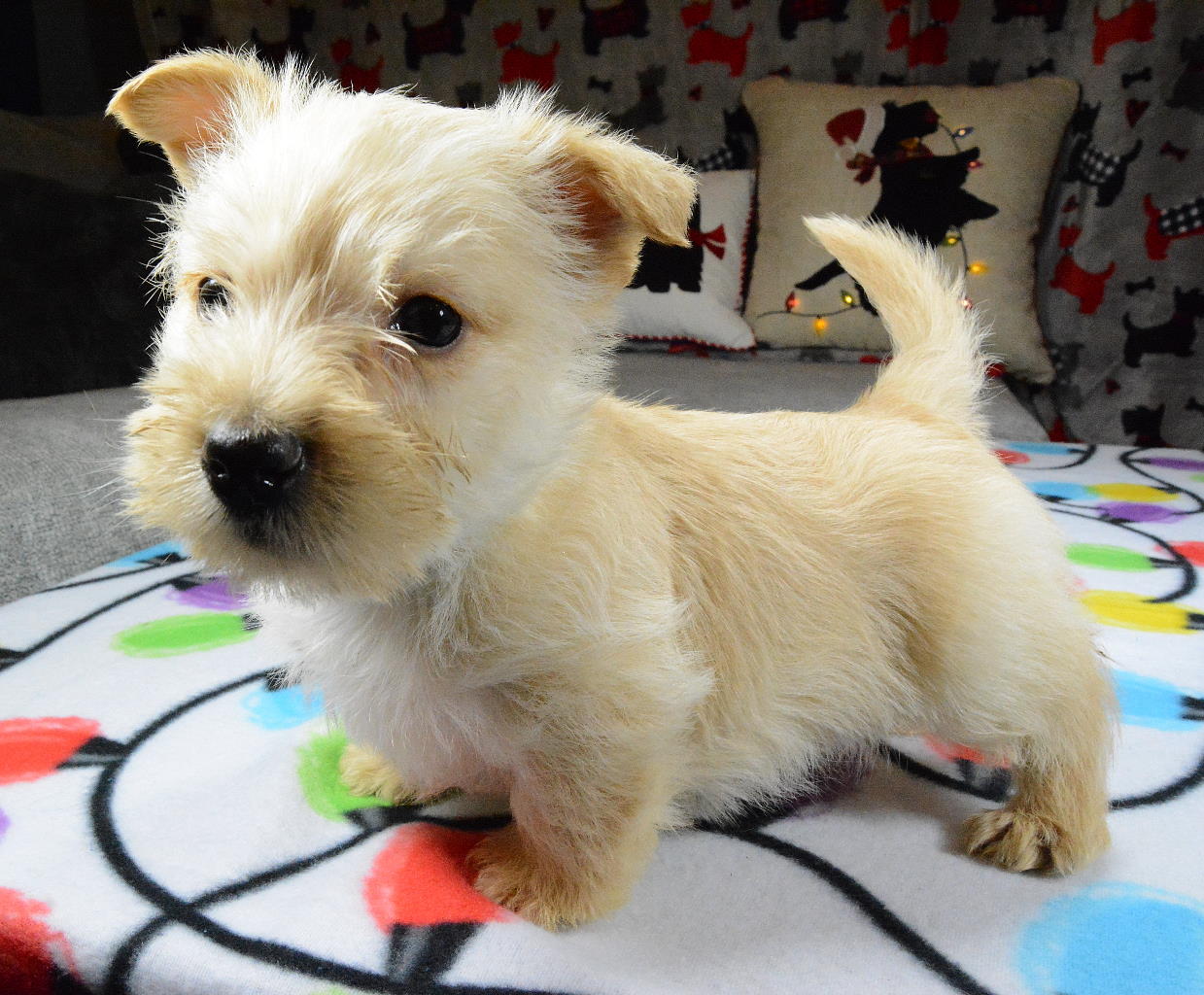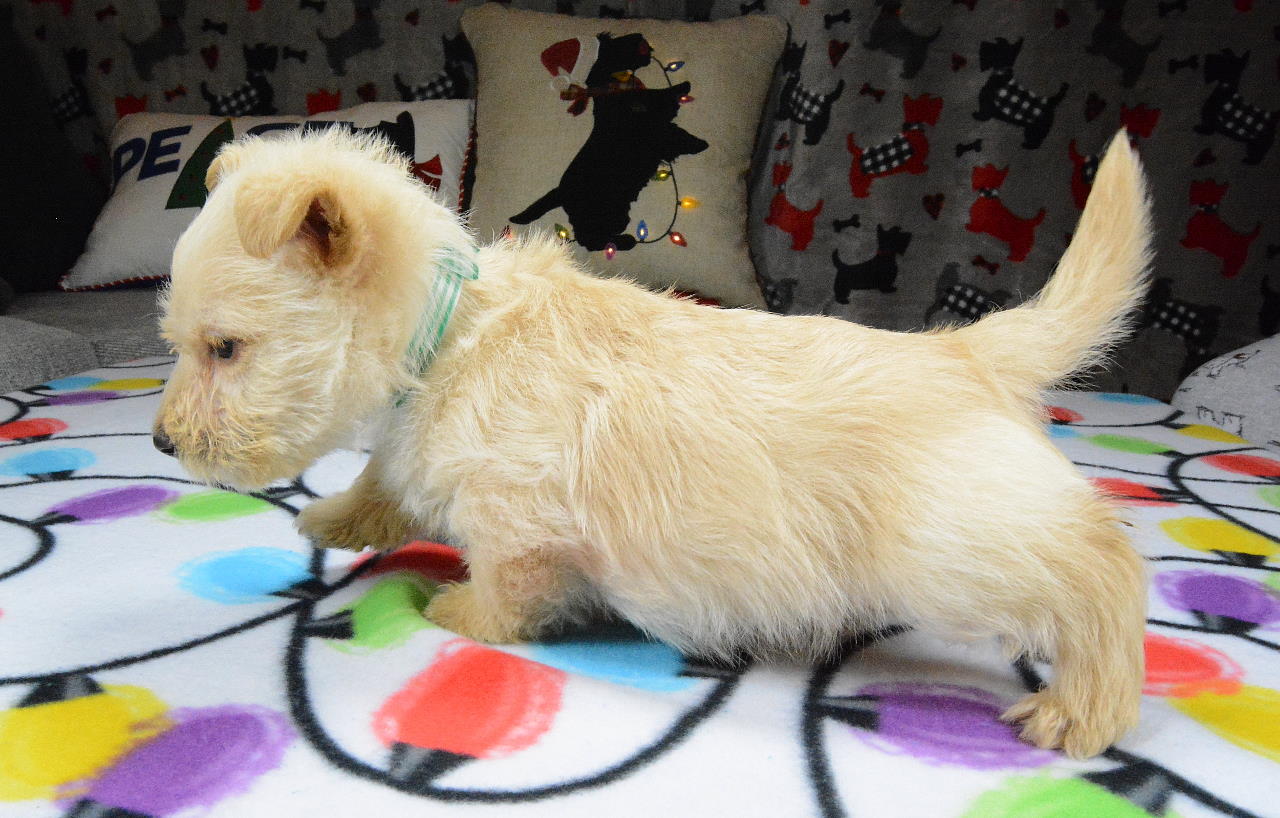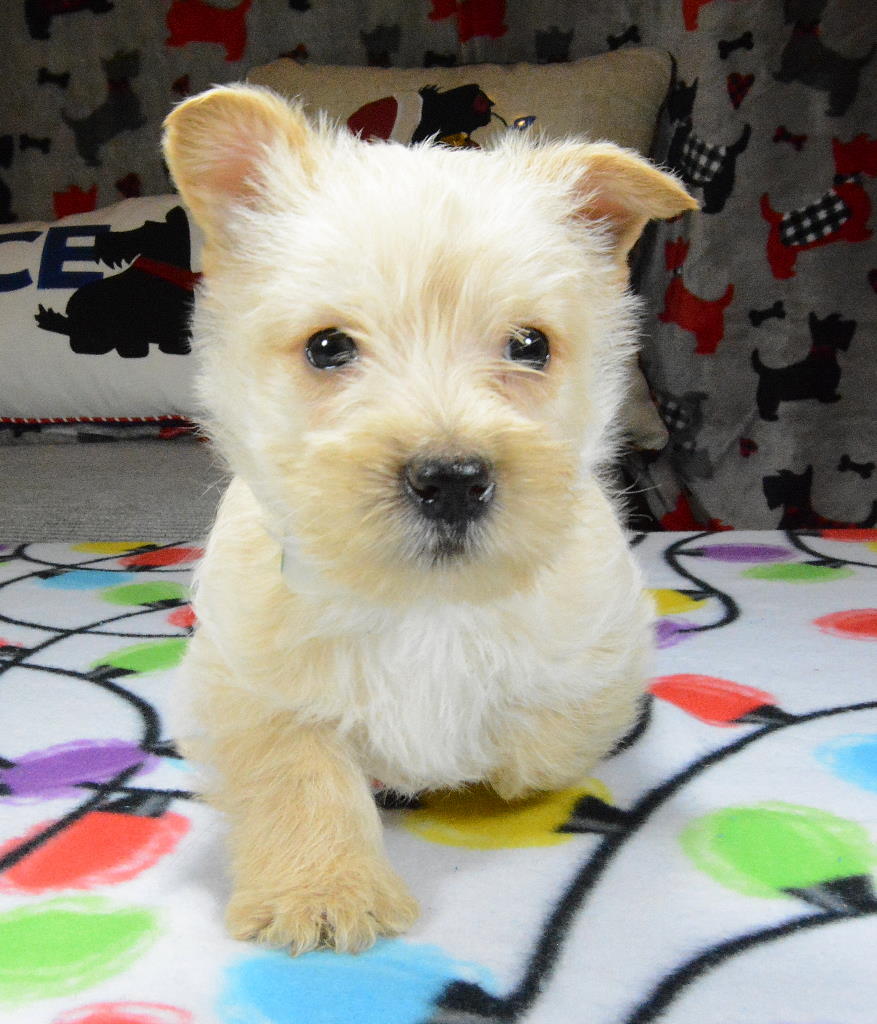 Wheaten boy #2
The most mellow of all the pups in this litter.
It takes him a little longer to warm up and he is not a fan of my camera.
He plays and explores once he feels secure.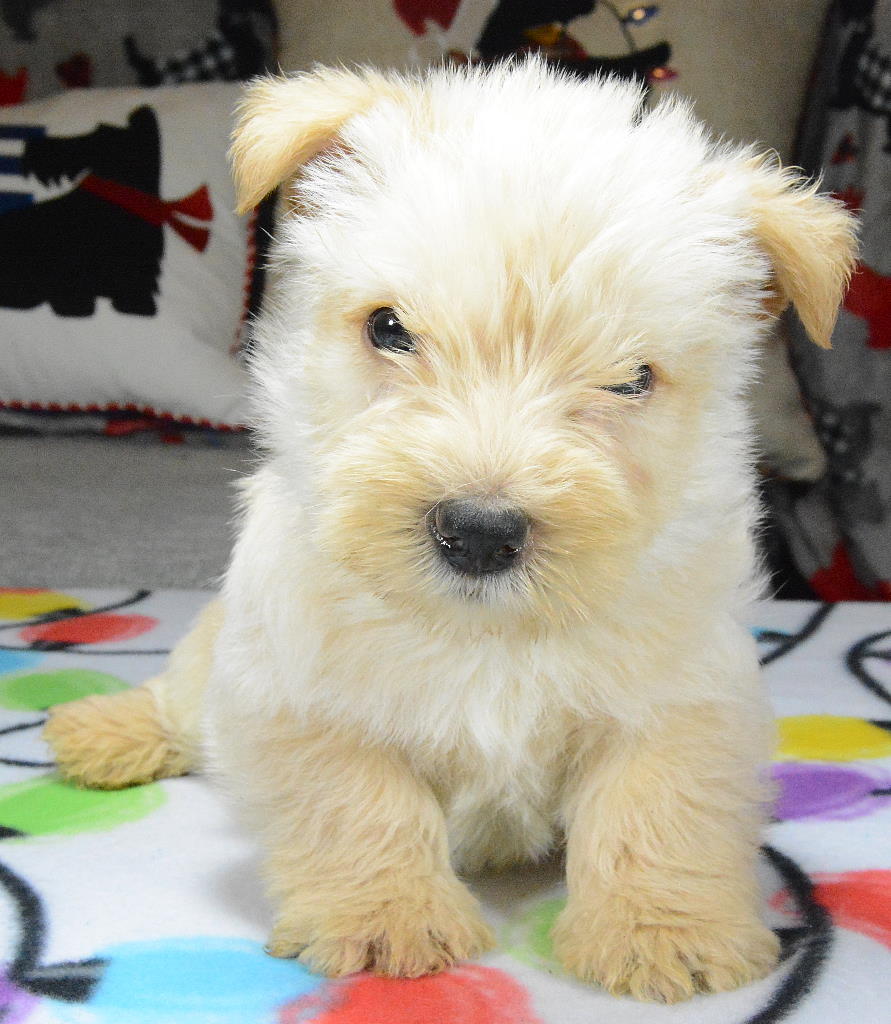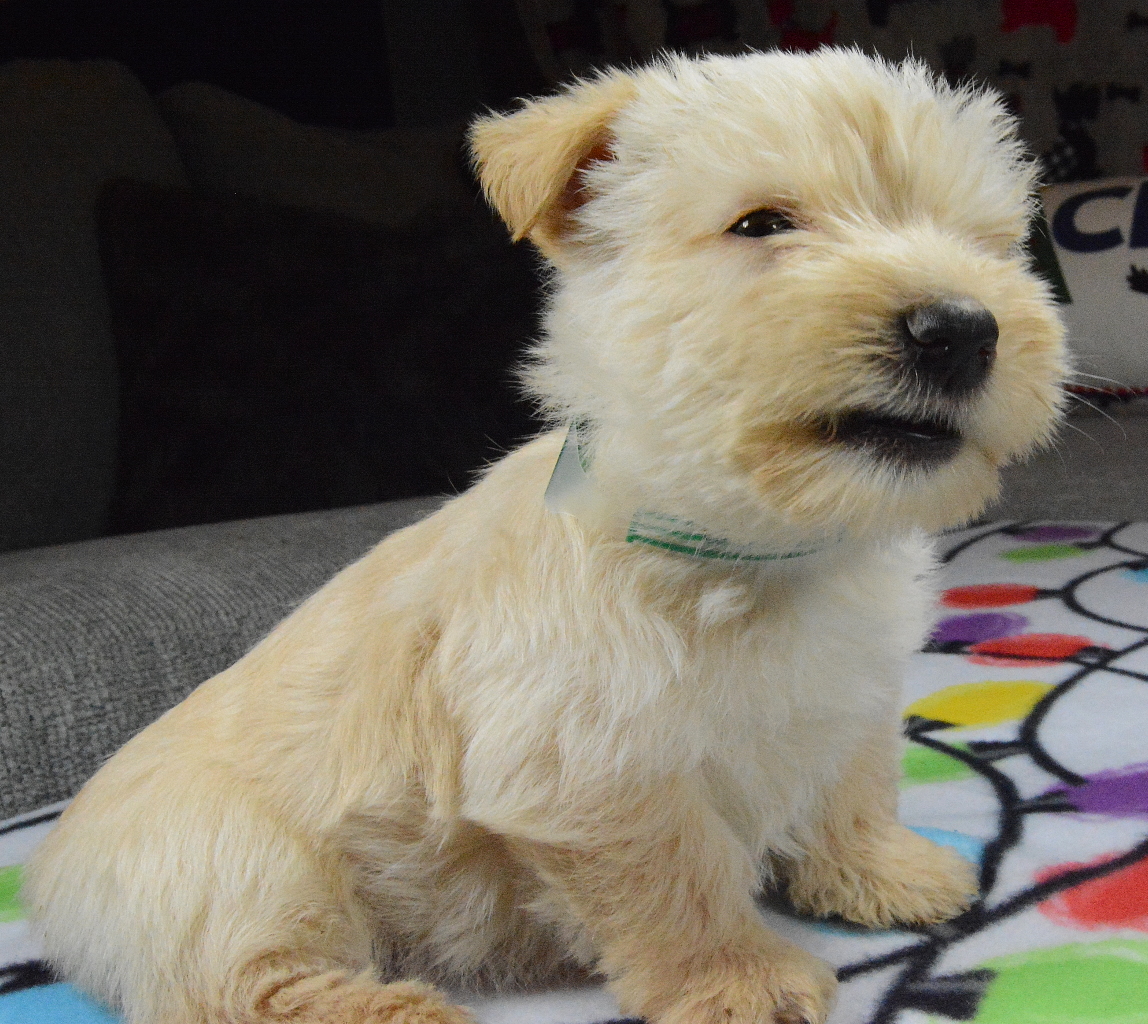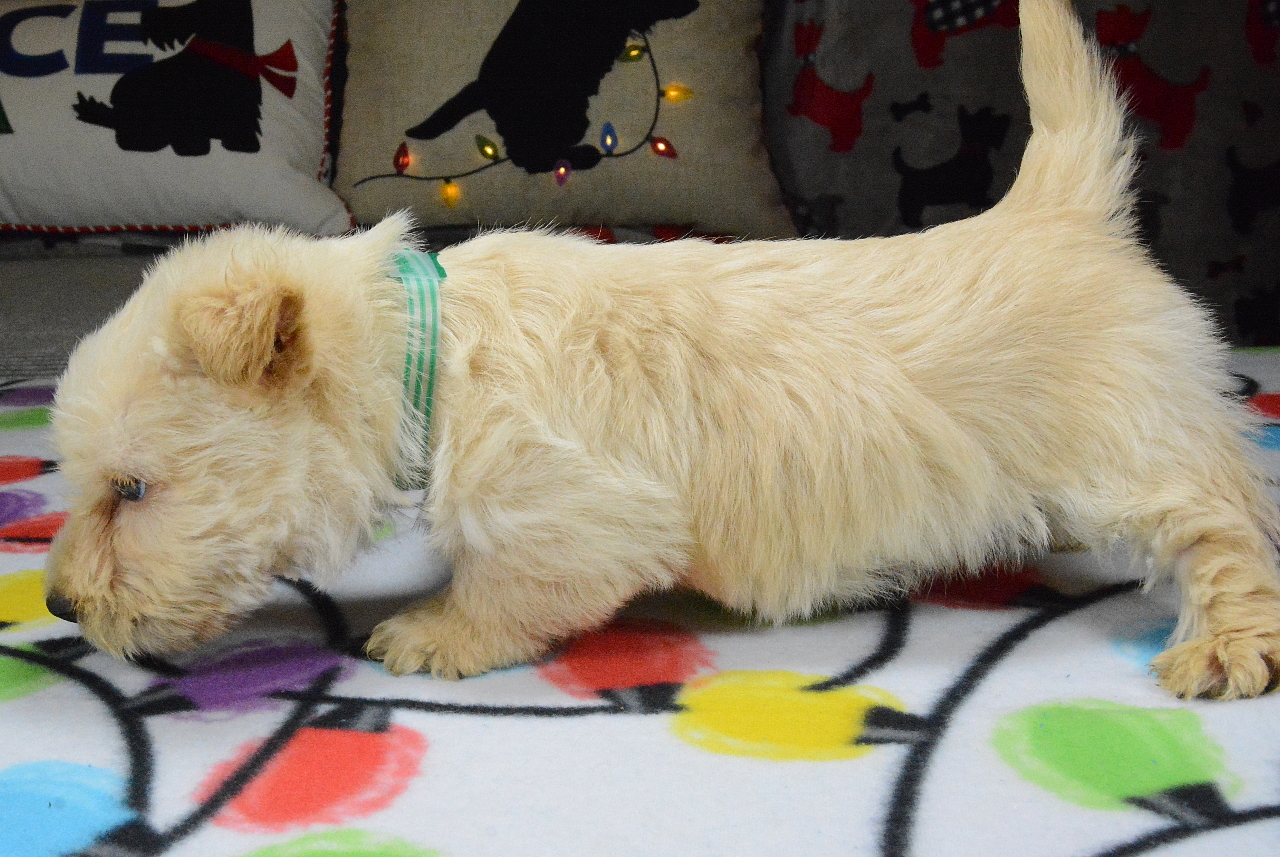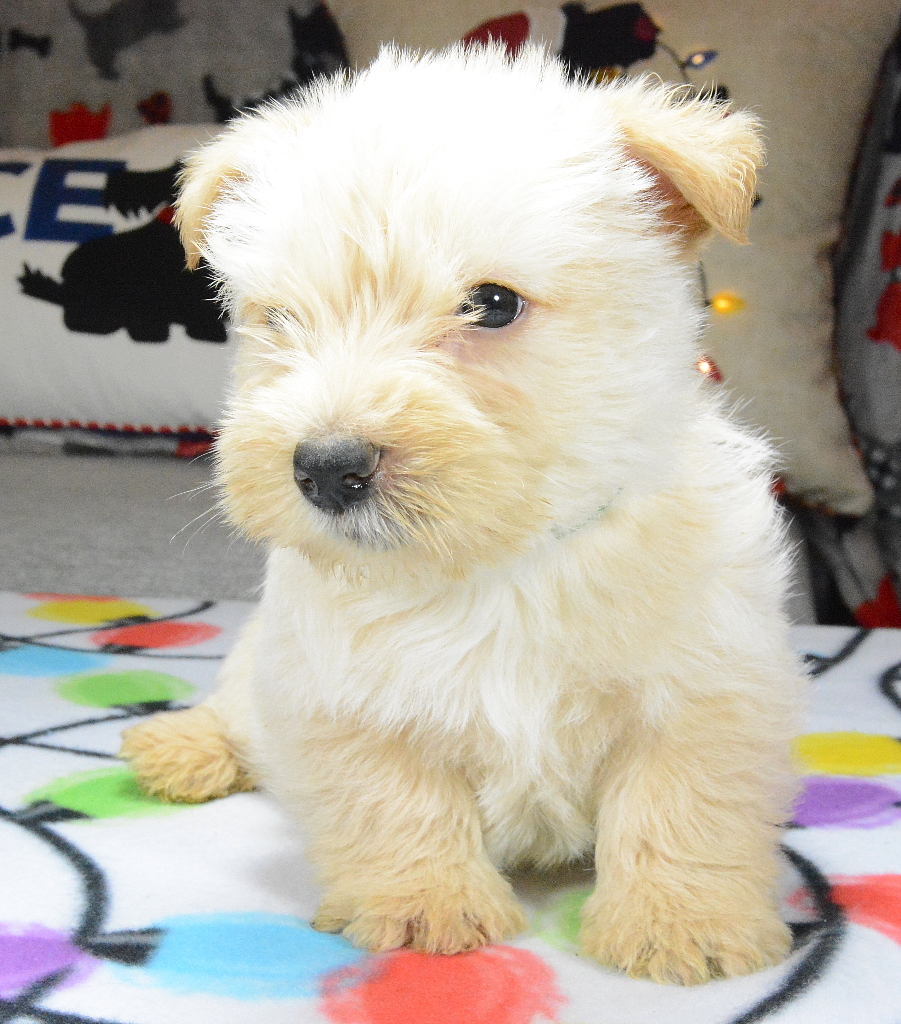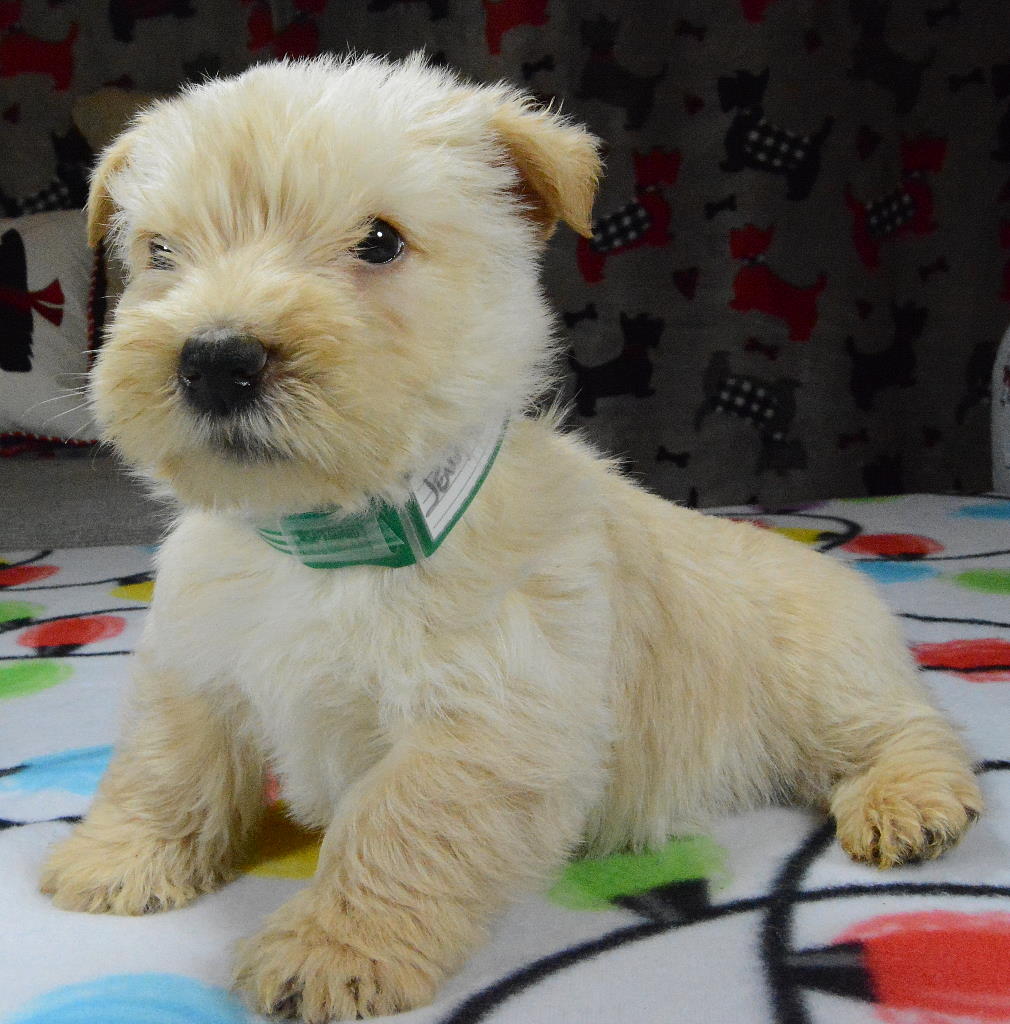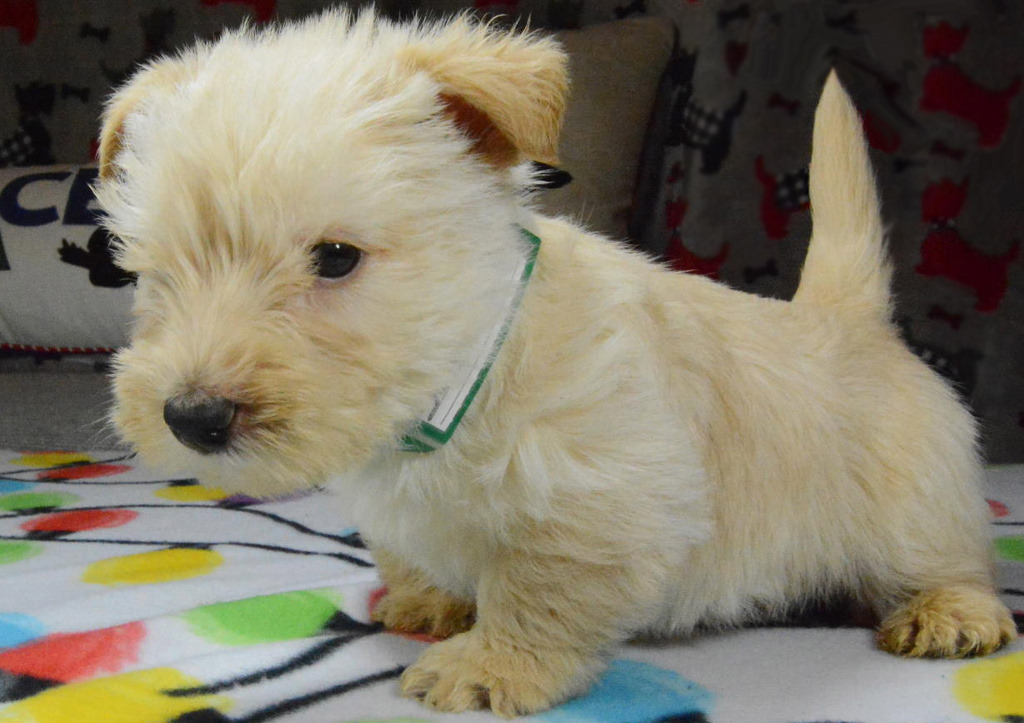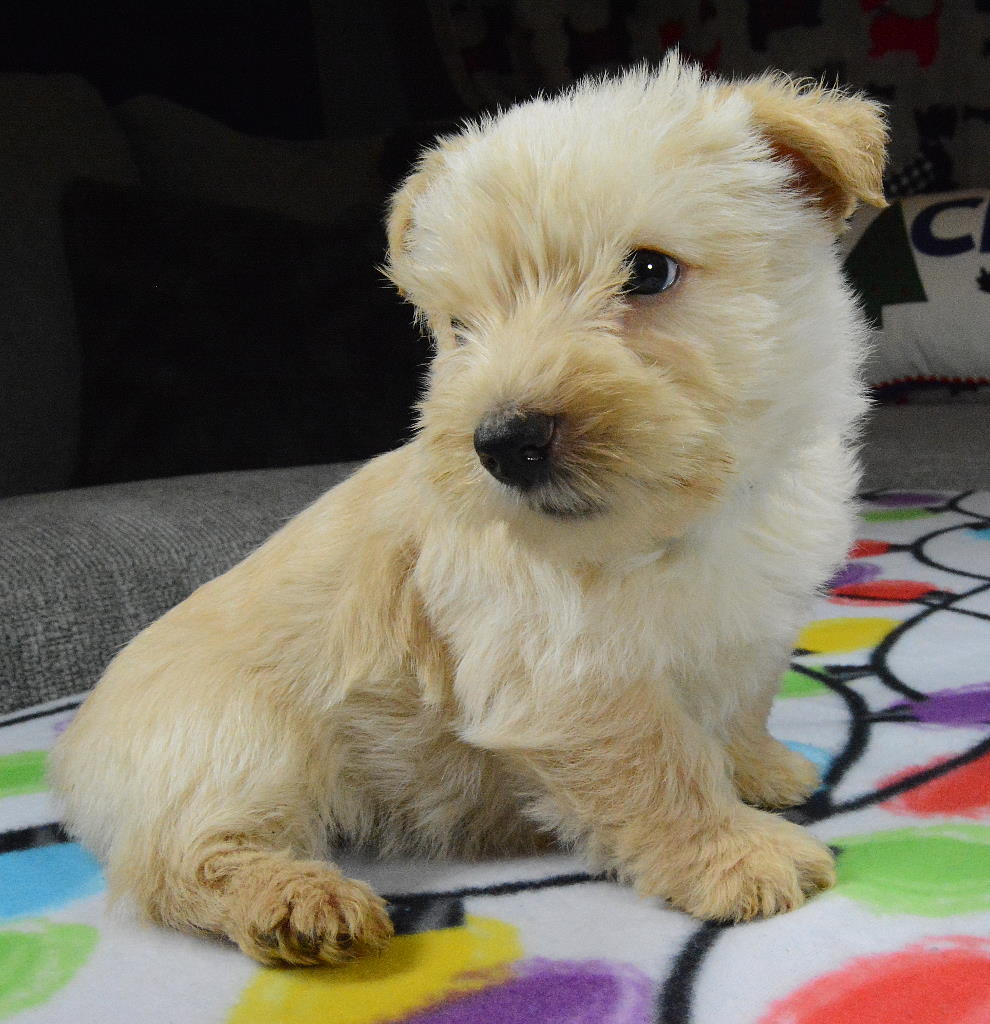 The Black Boy
He's very black except for his milk chin and tuft on his chest.
He's a little more confident than one of his wheaten brothers and warms up to you pretty quick.
He was not quite sure what to make of my camera.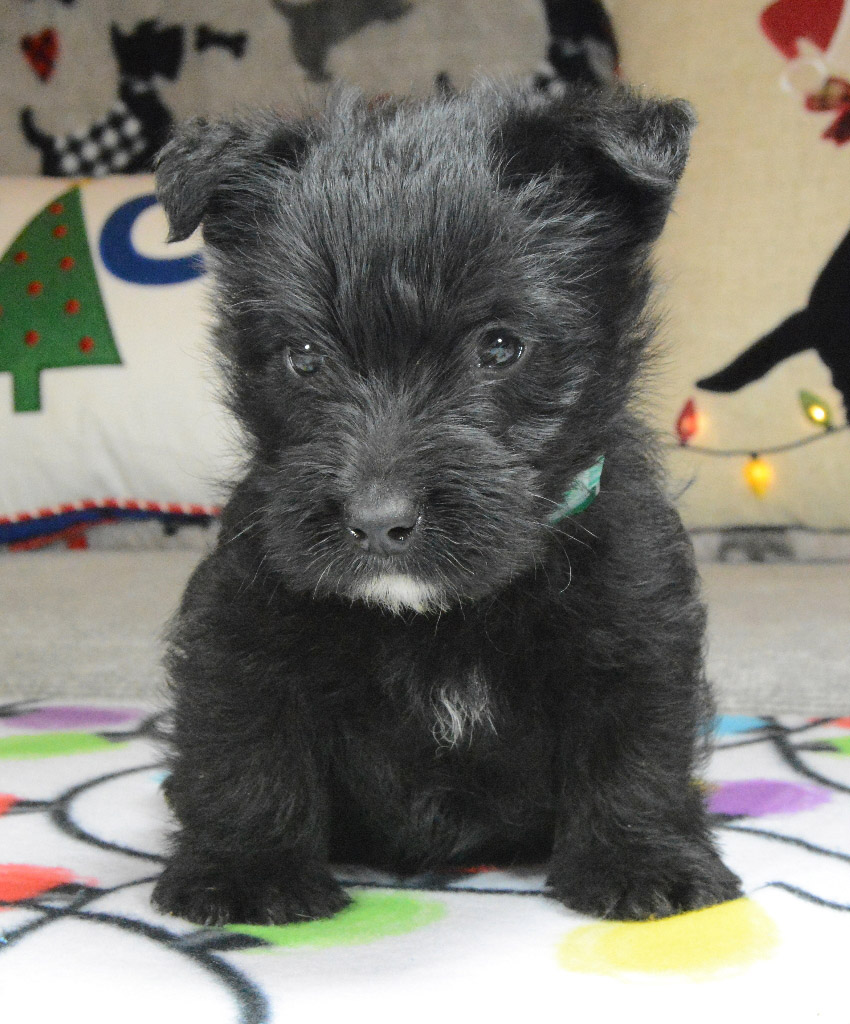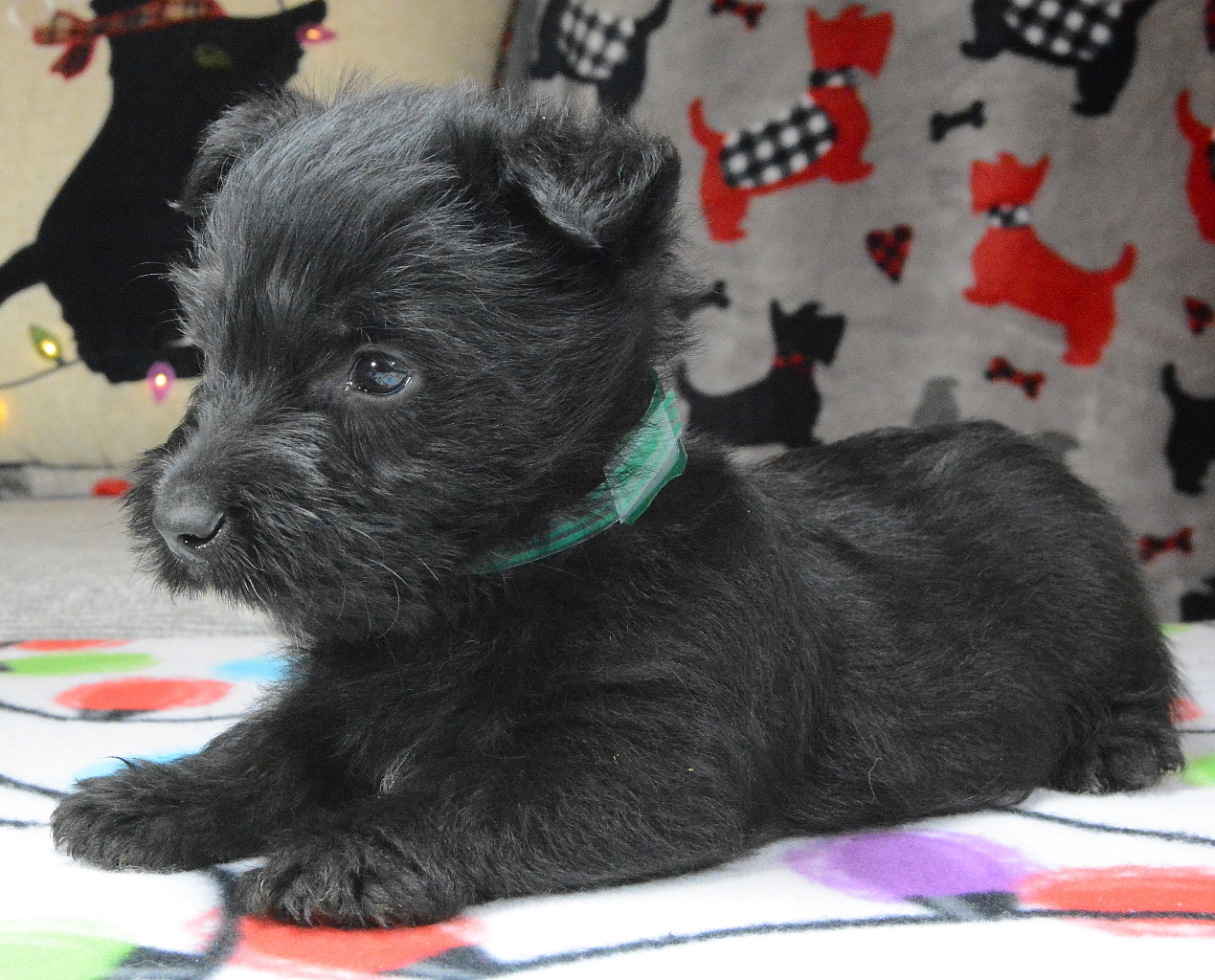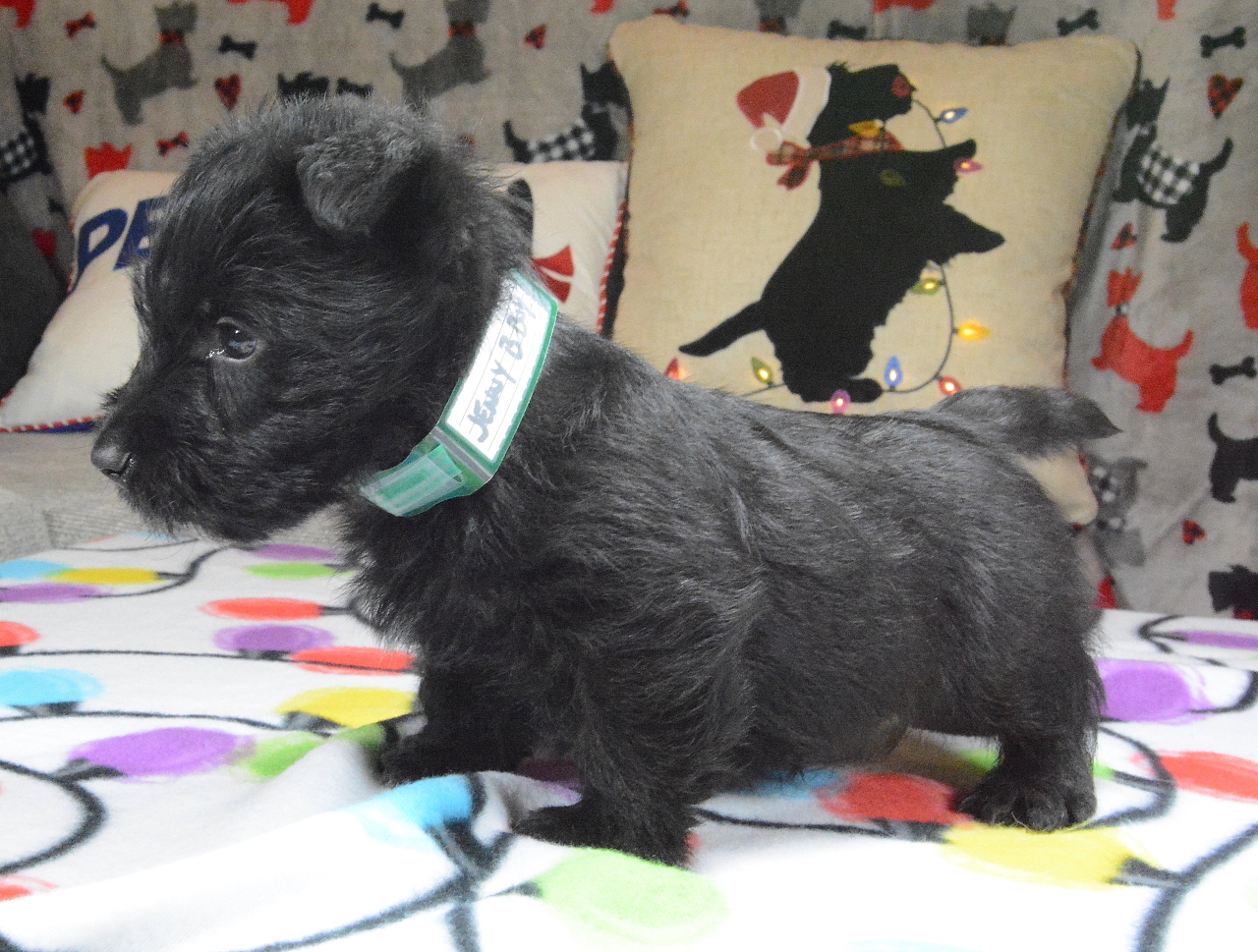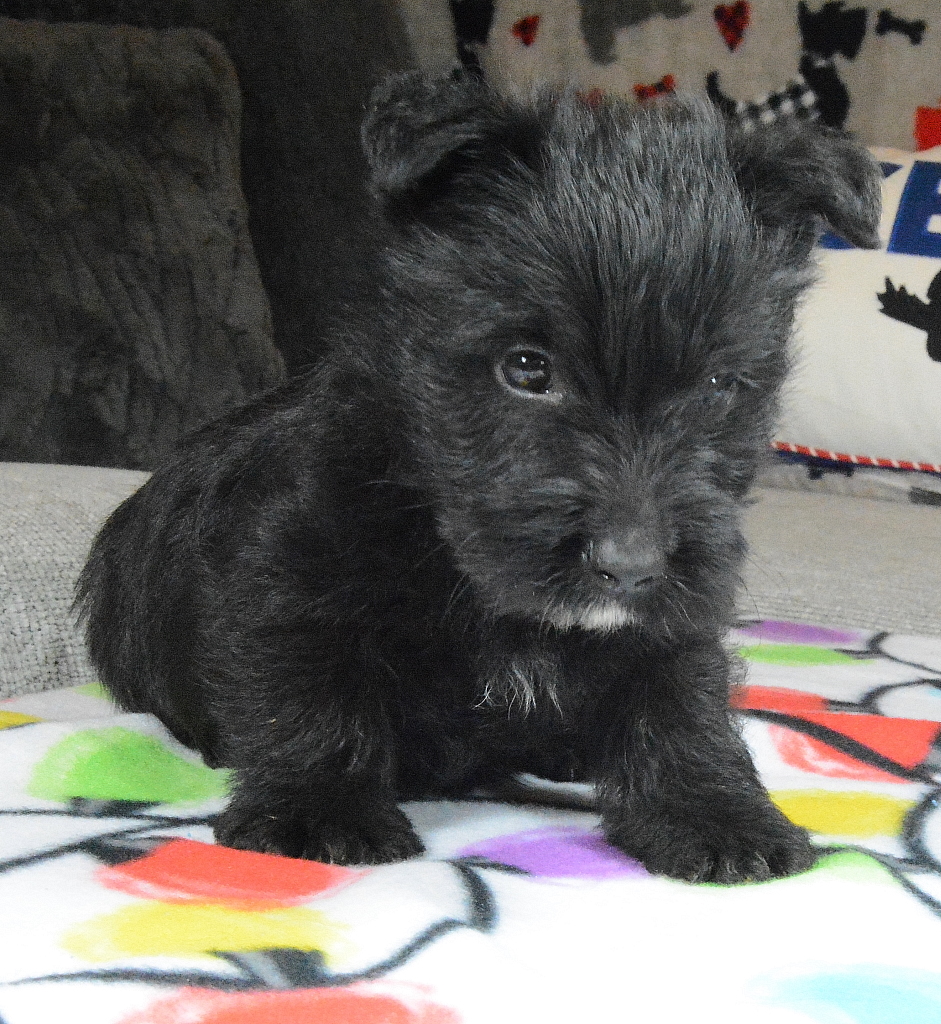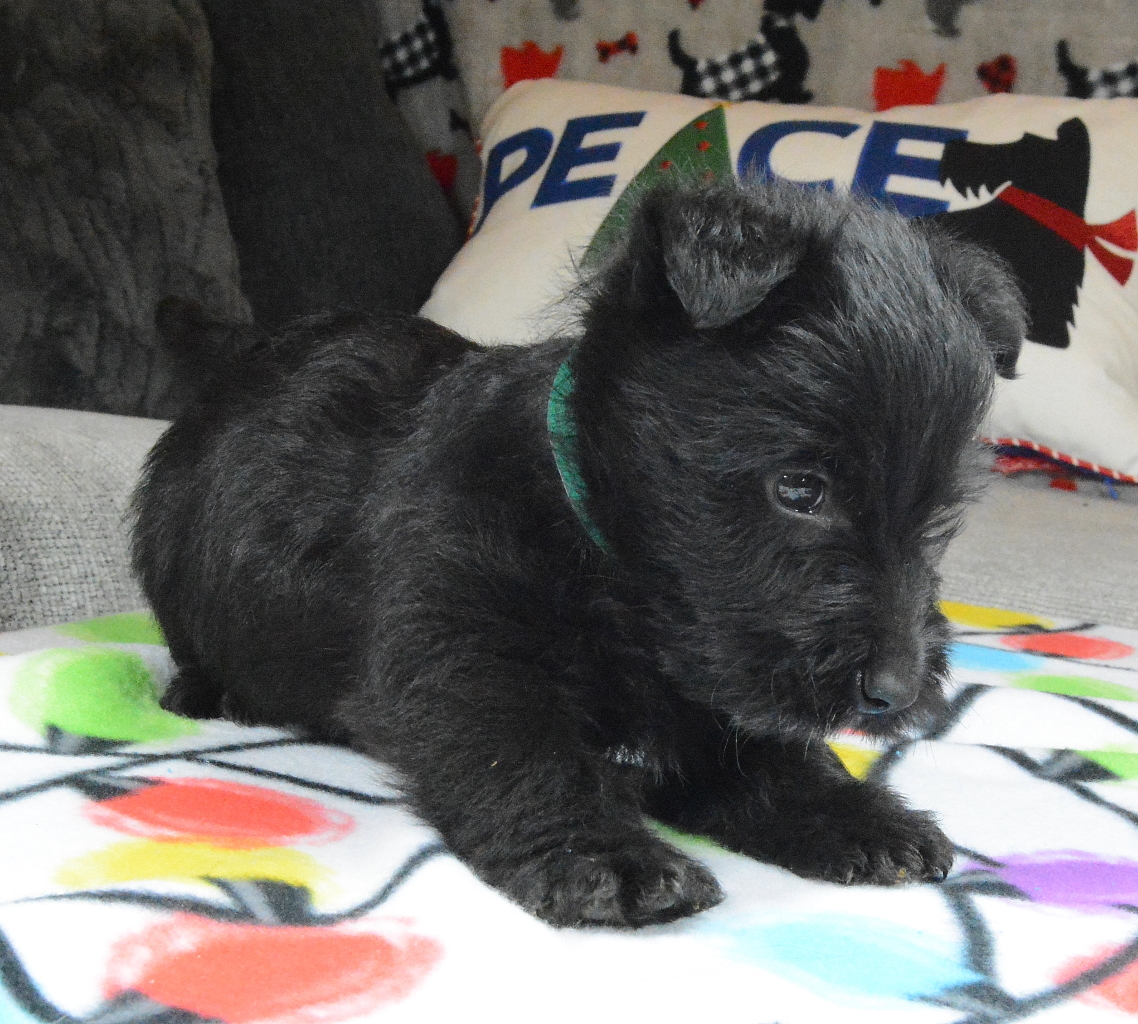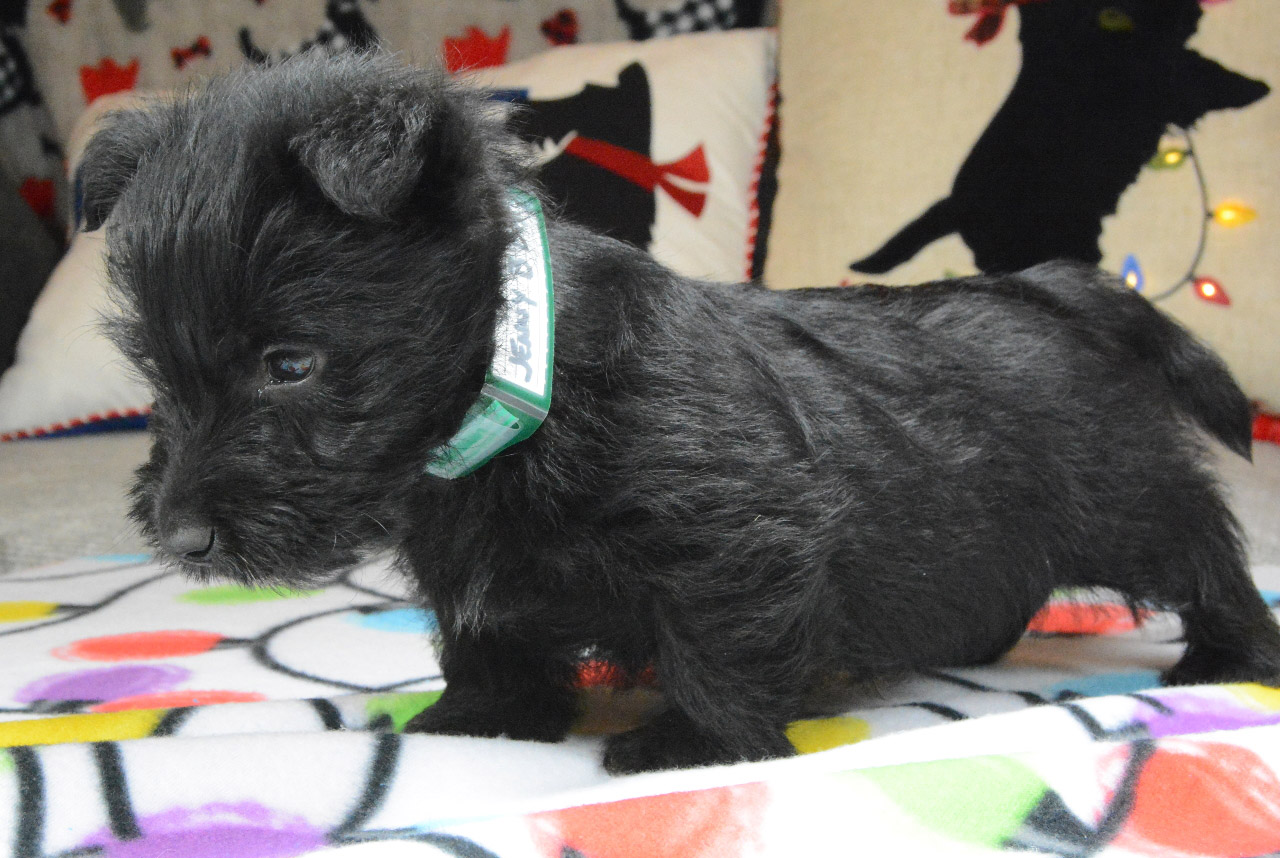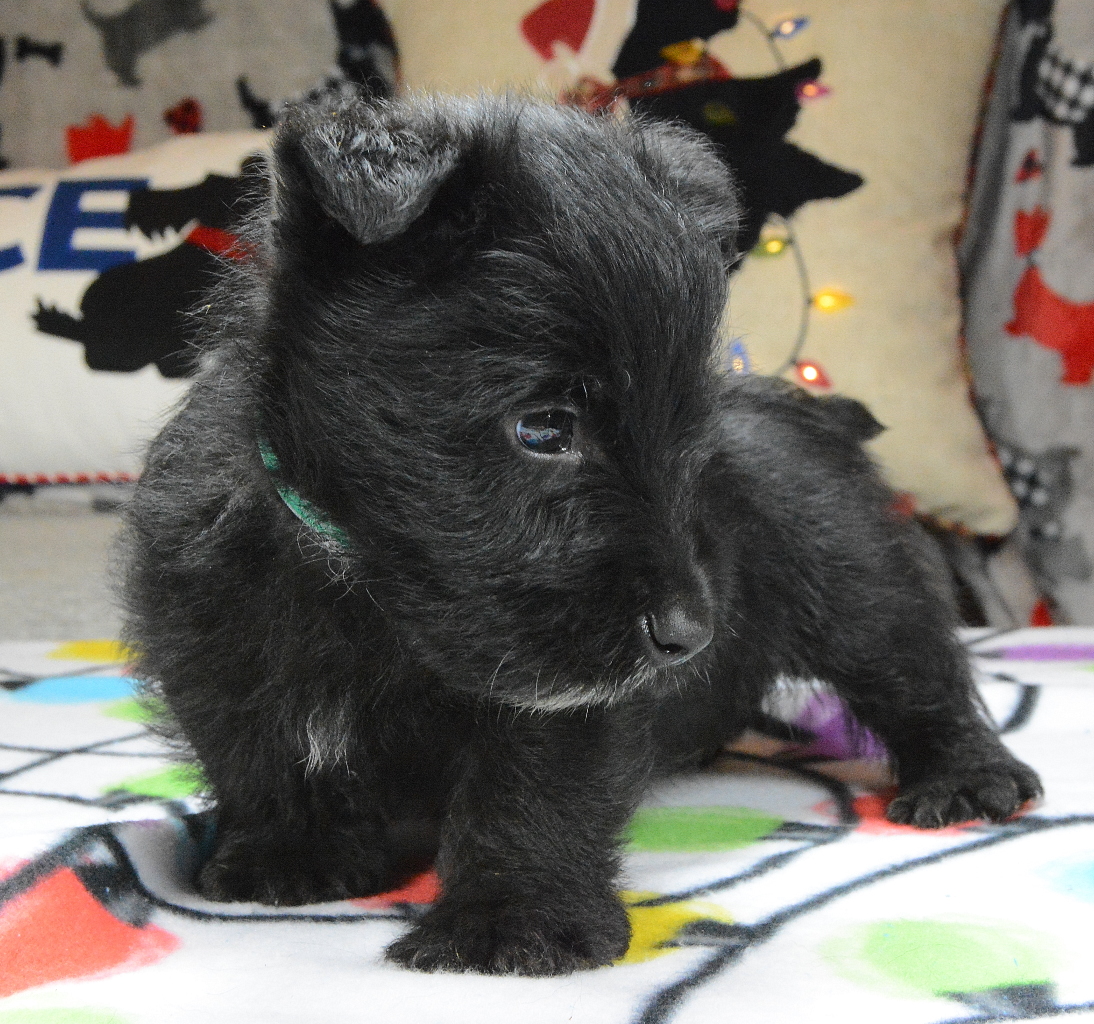 The Girls
Black Girl #1
She is a looker and she knows it. She's also the leader of this litter.
She will be a Diva when she grows up....heck she already is!
All black but you might find a stray brindle hair or three on a couple of her feet and three white hairs on her chest.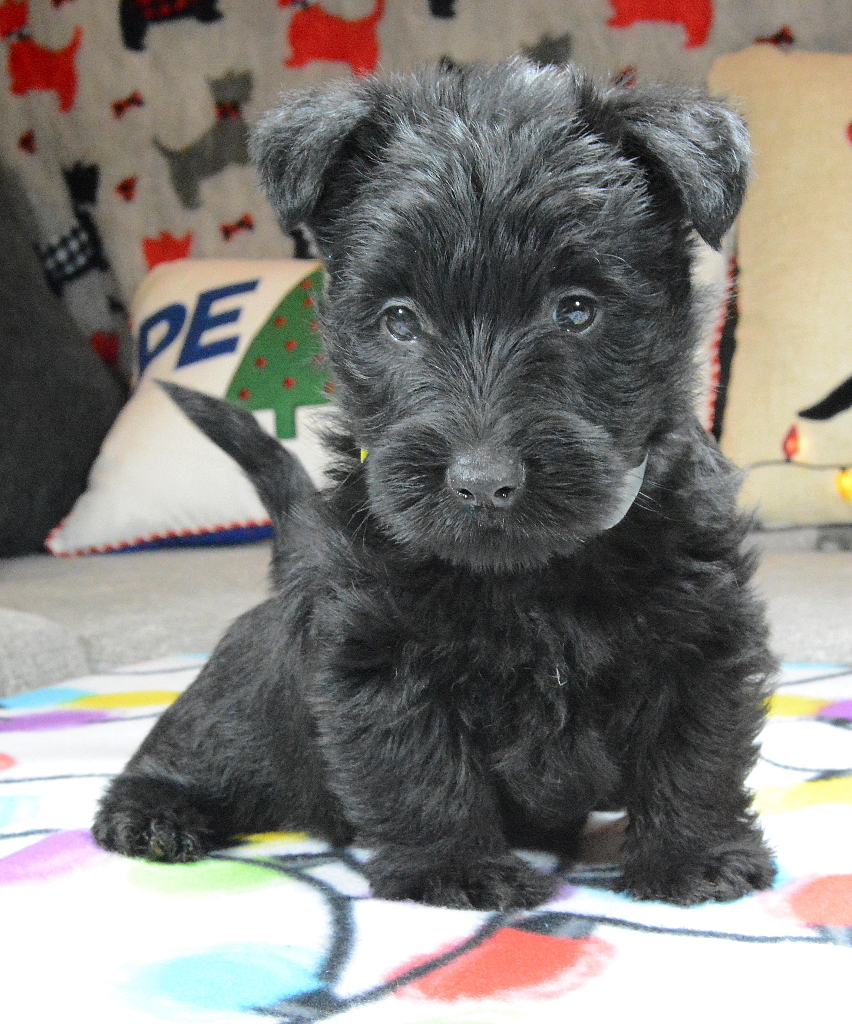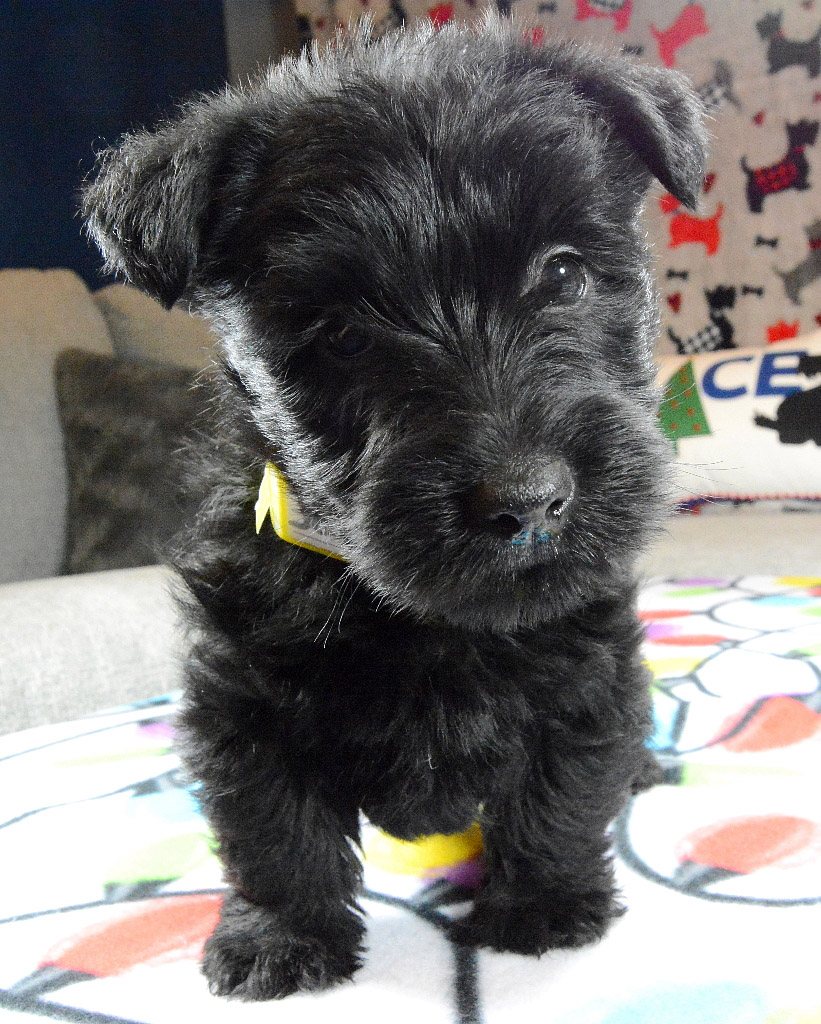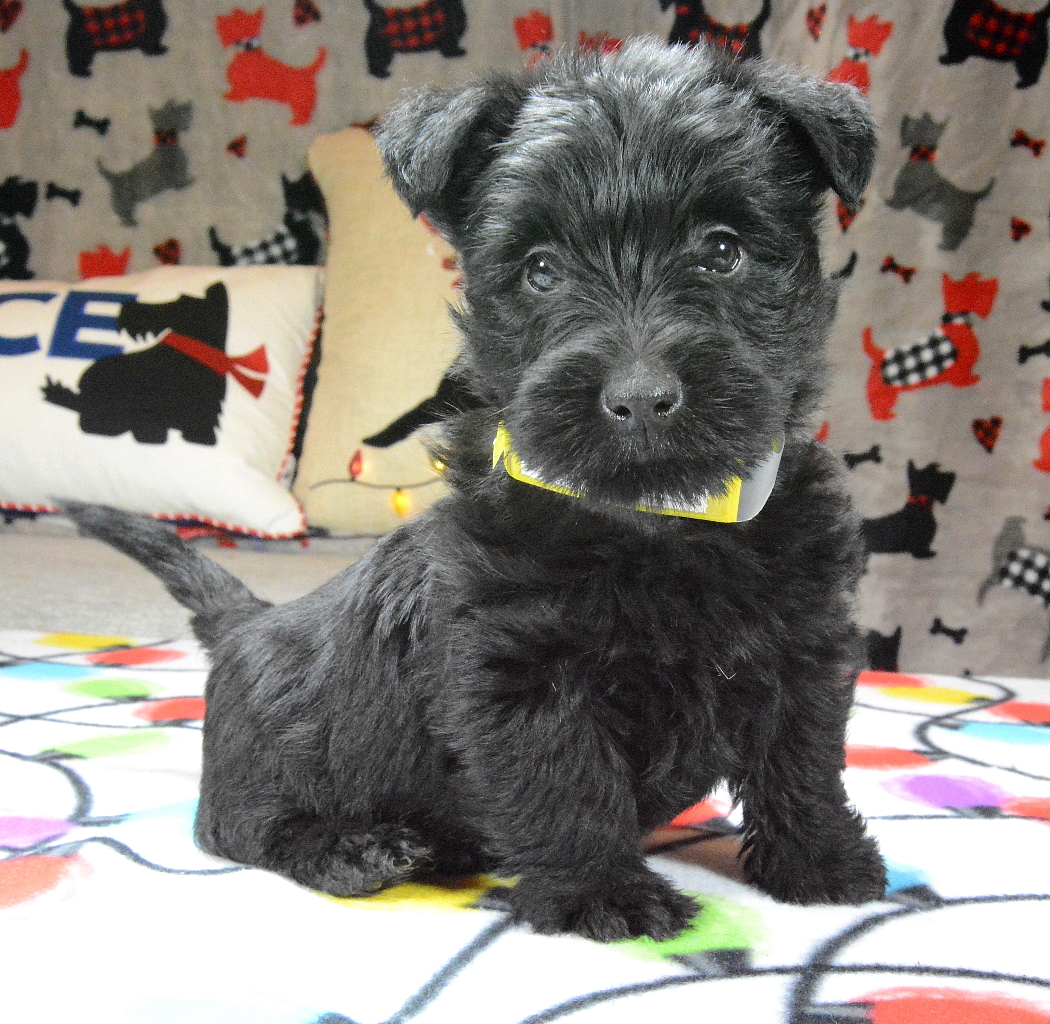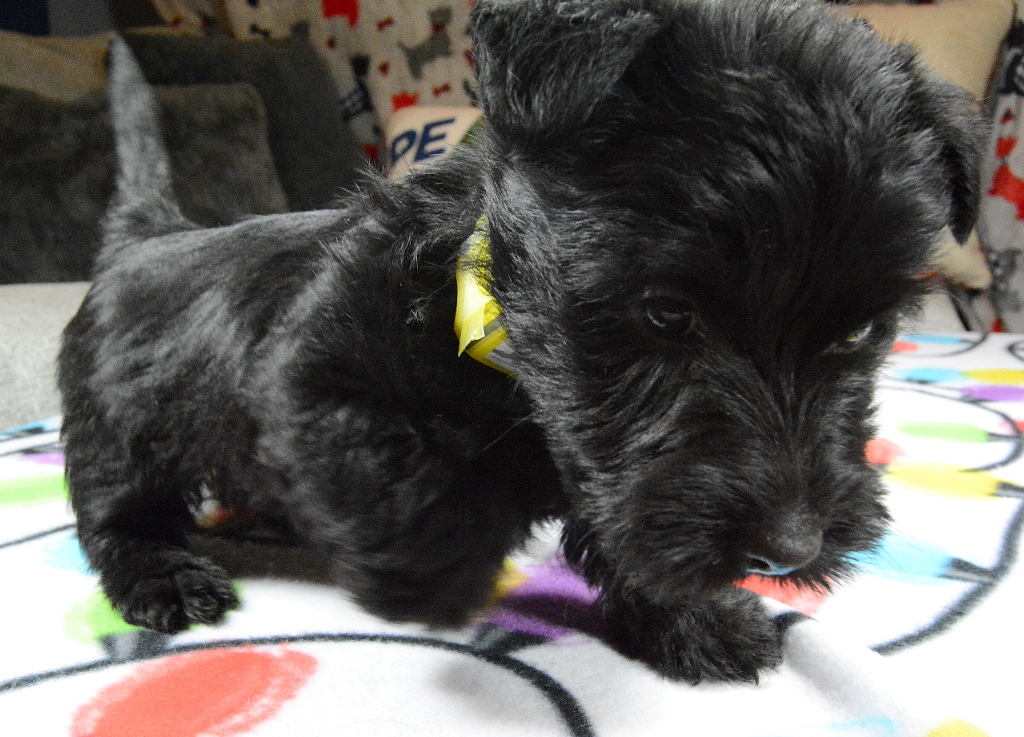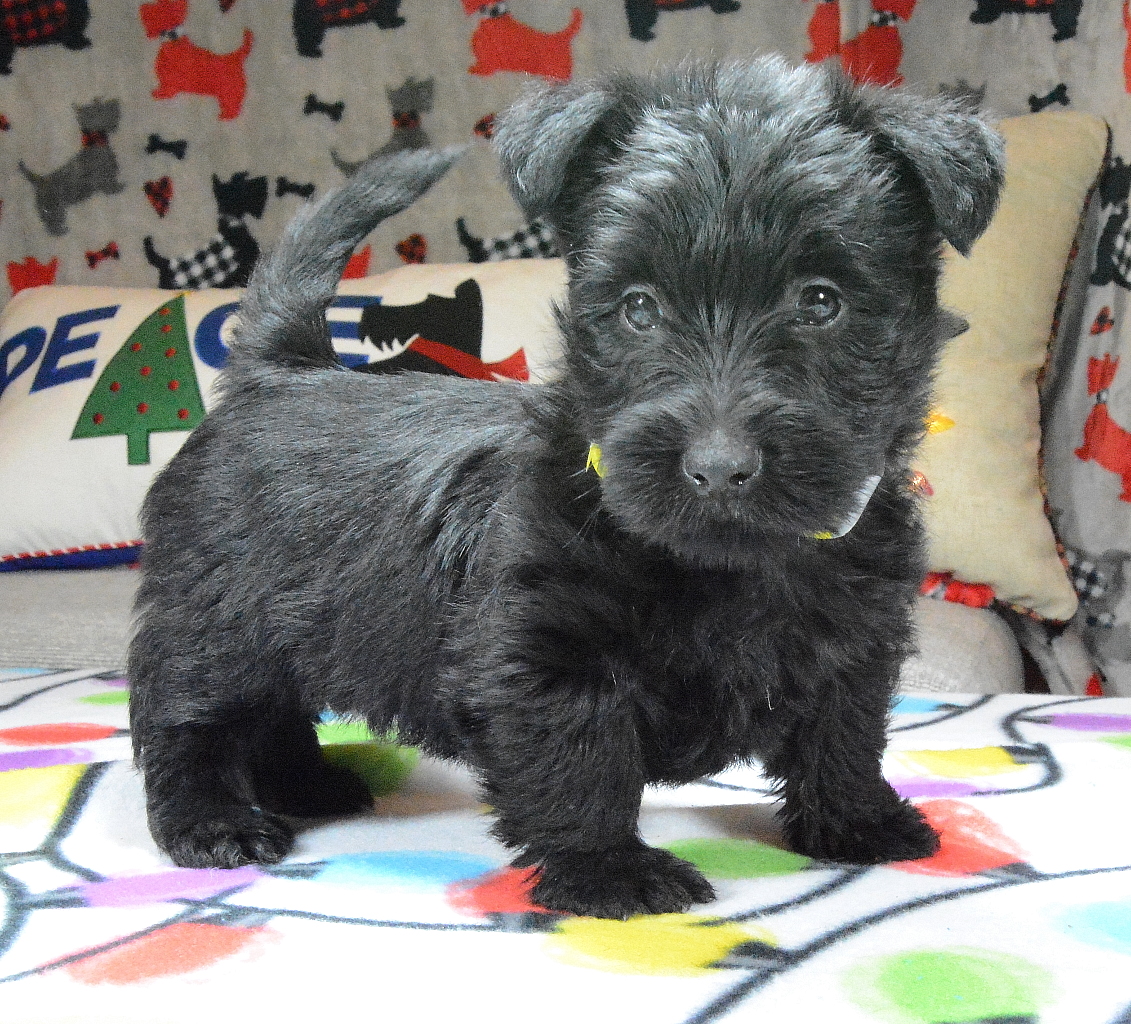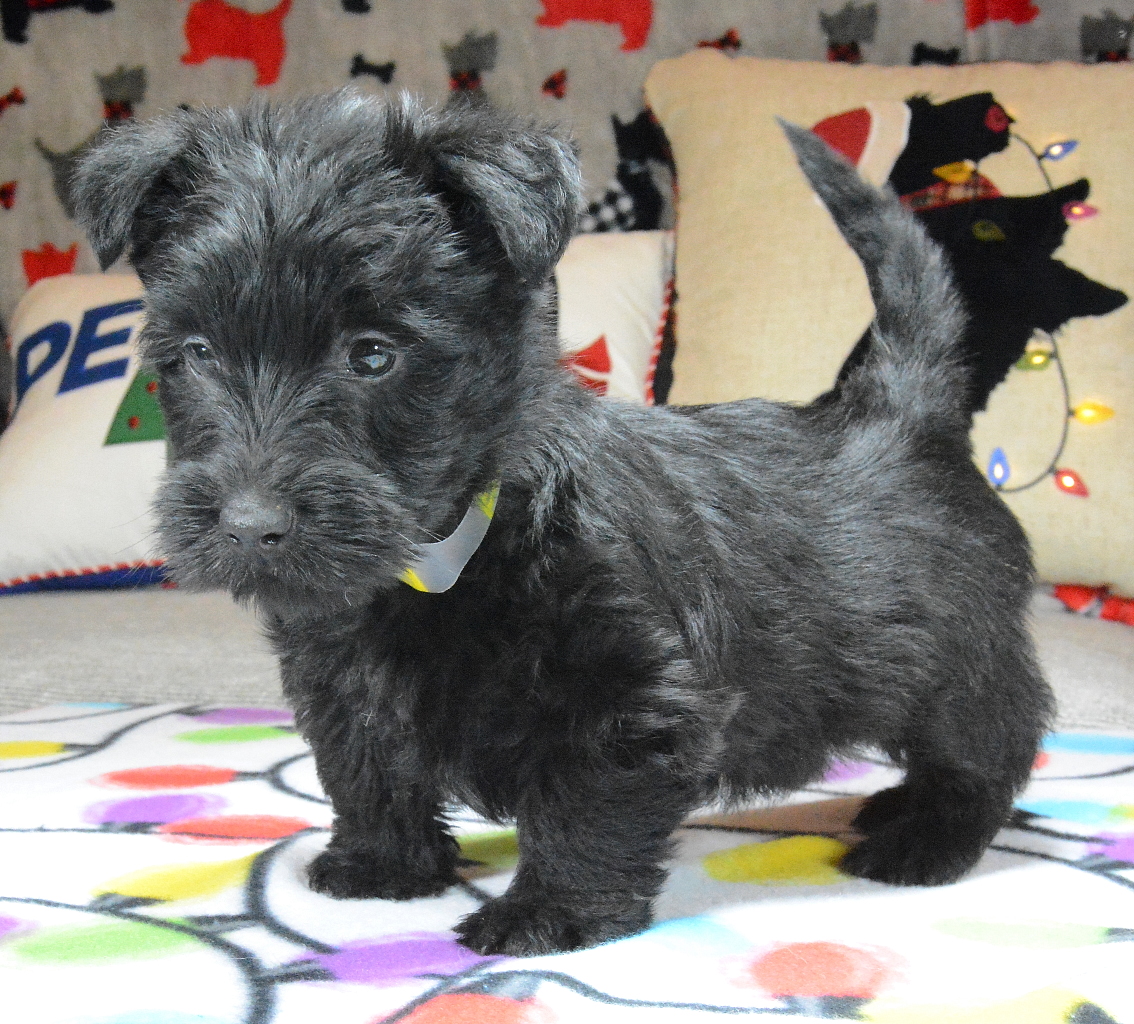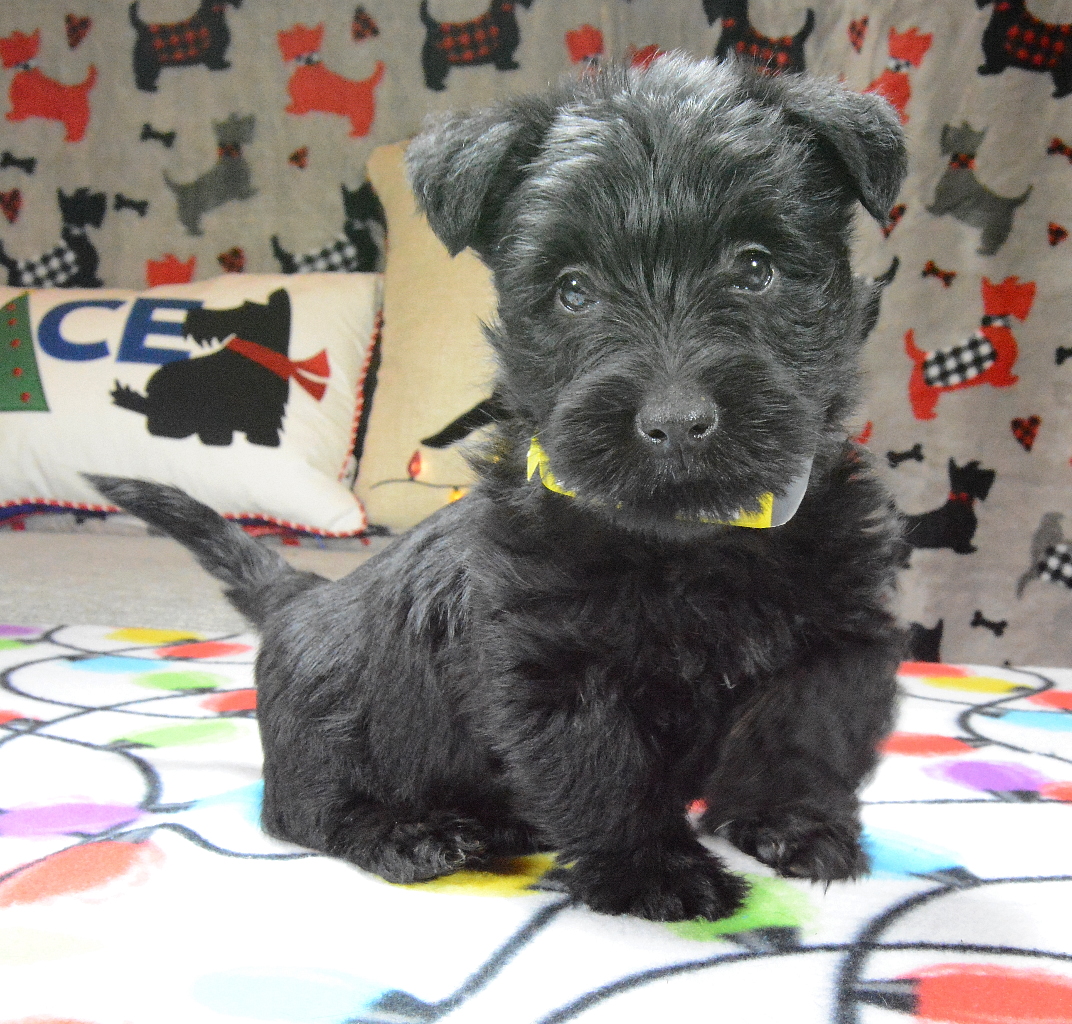 Black Girl #2
The smallest of the girls, she is a little braver than all the boys in this litter.
She only seems to yield to her big sister.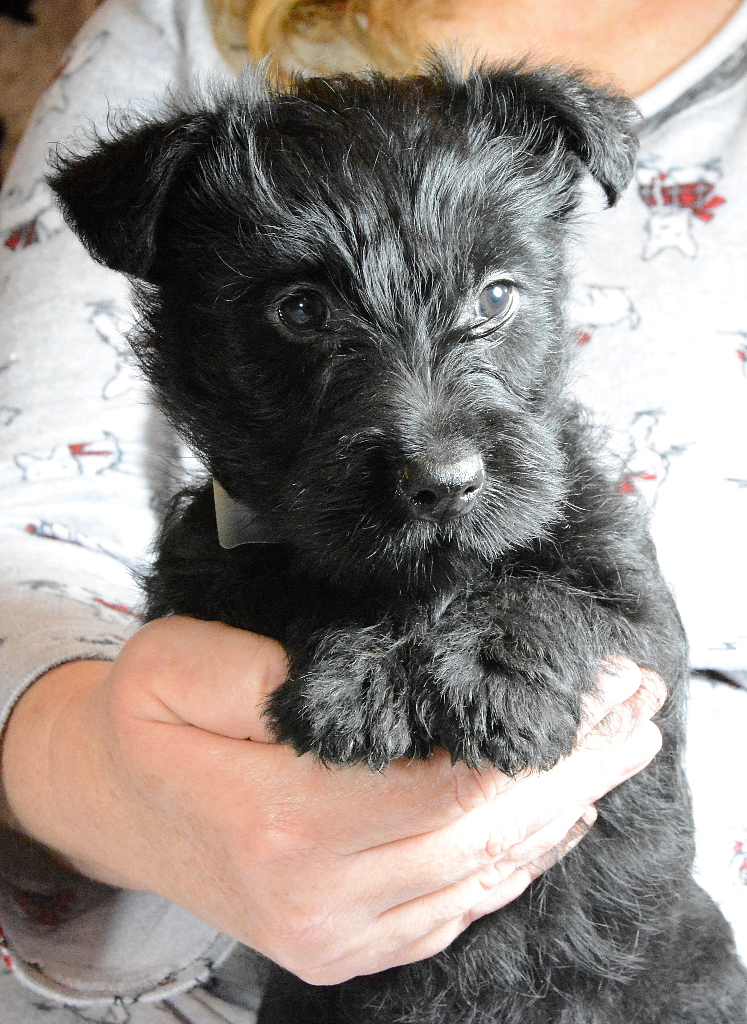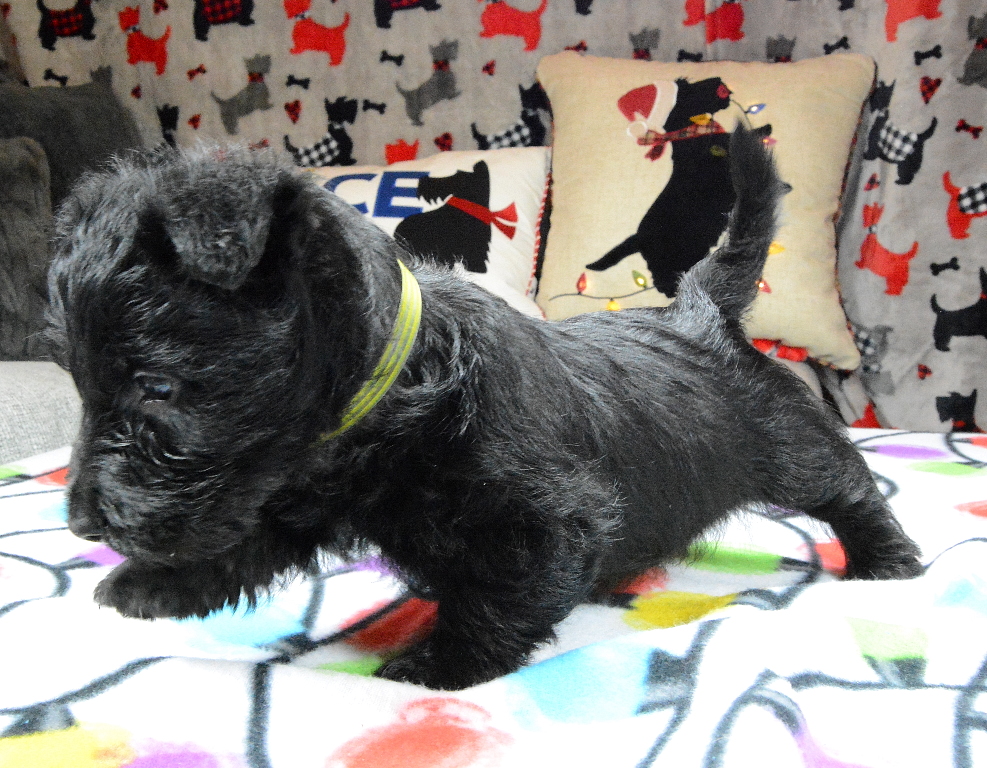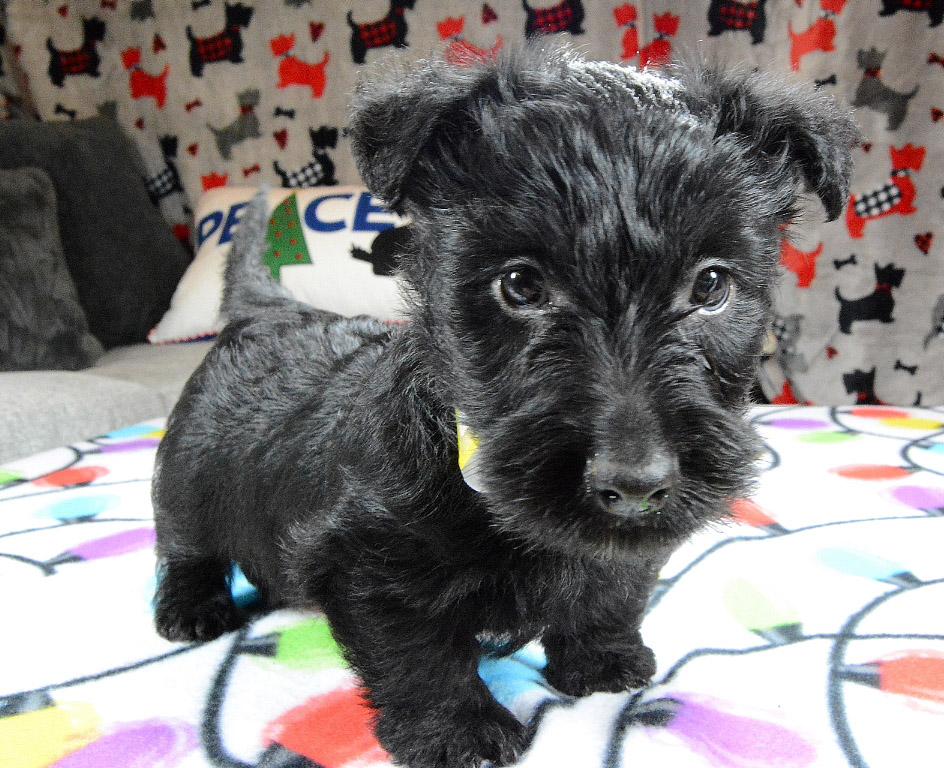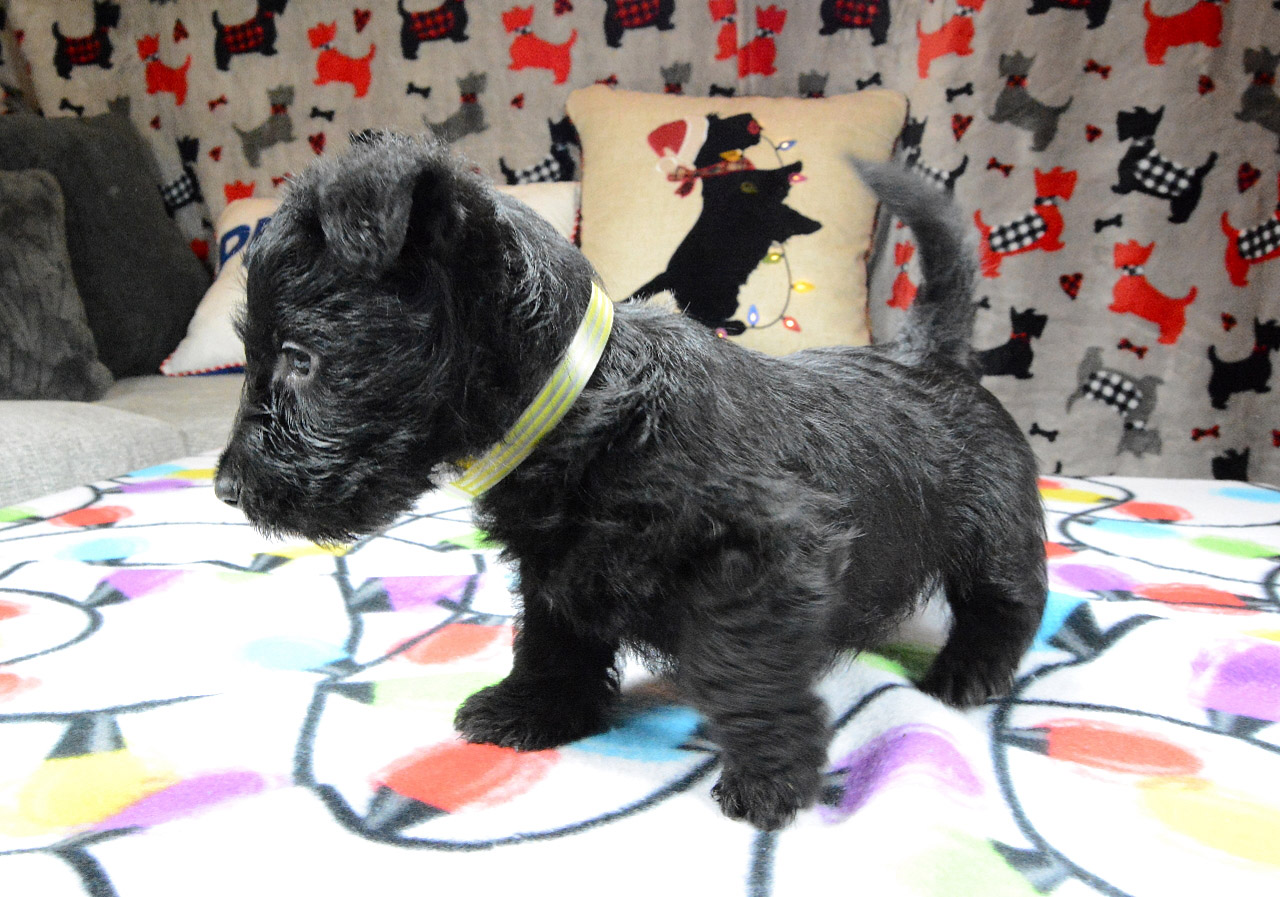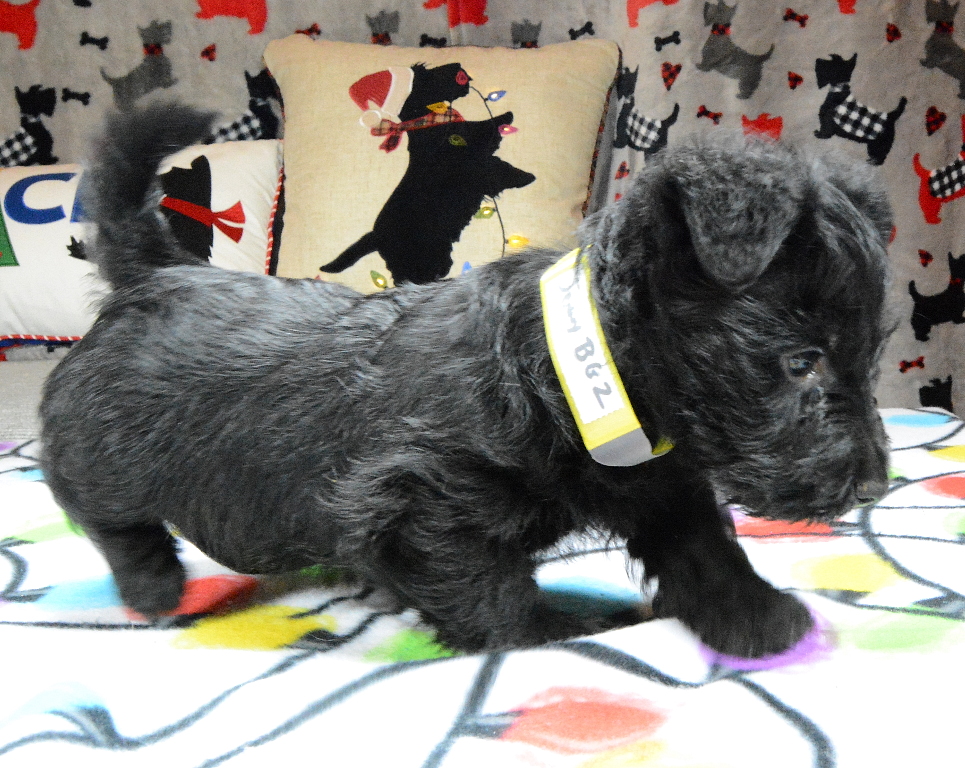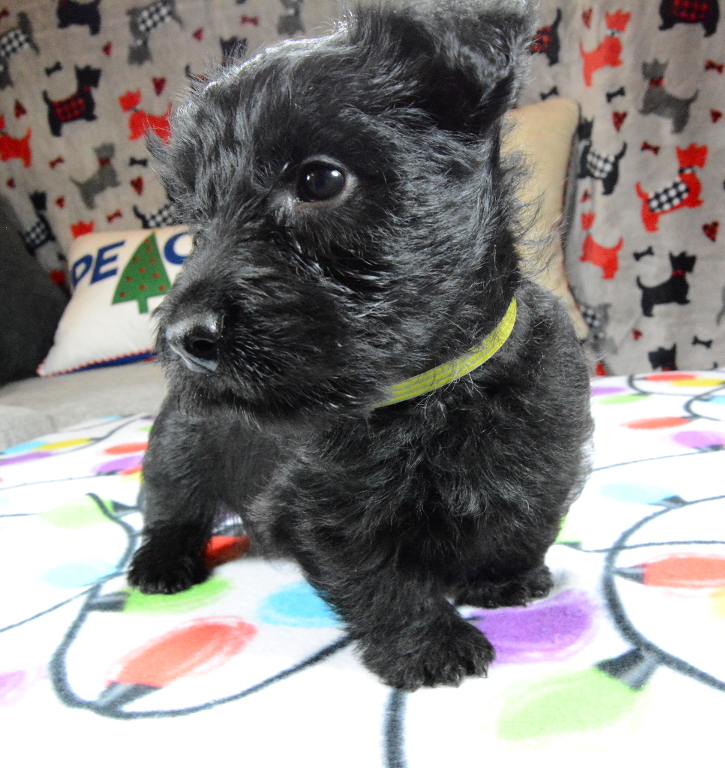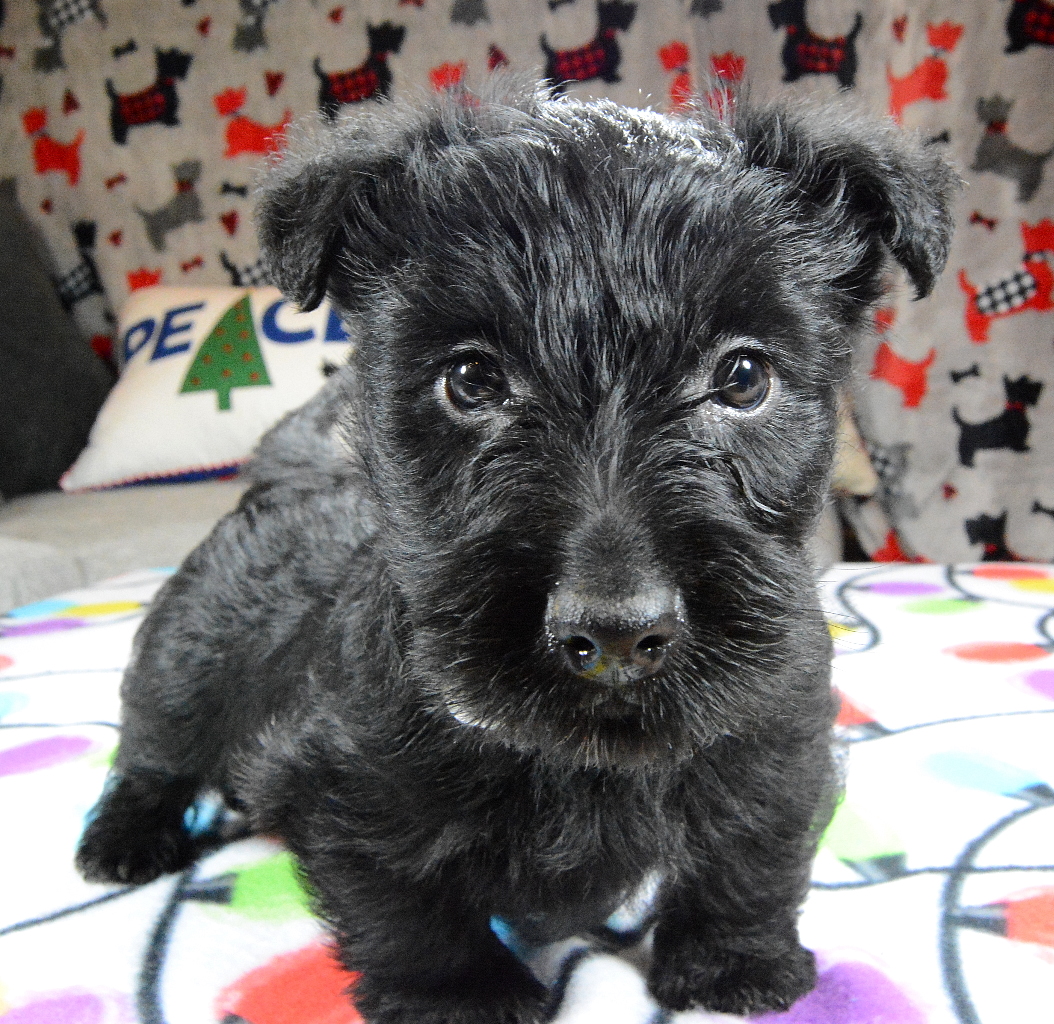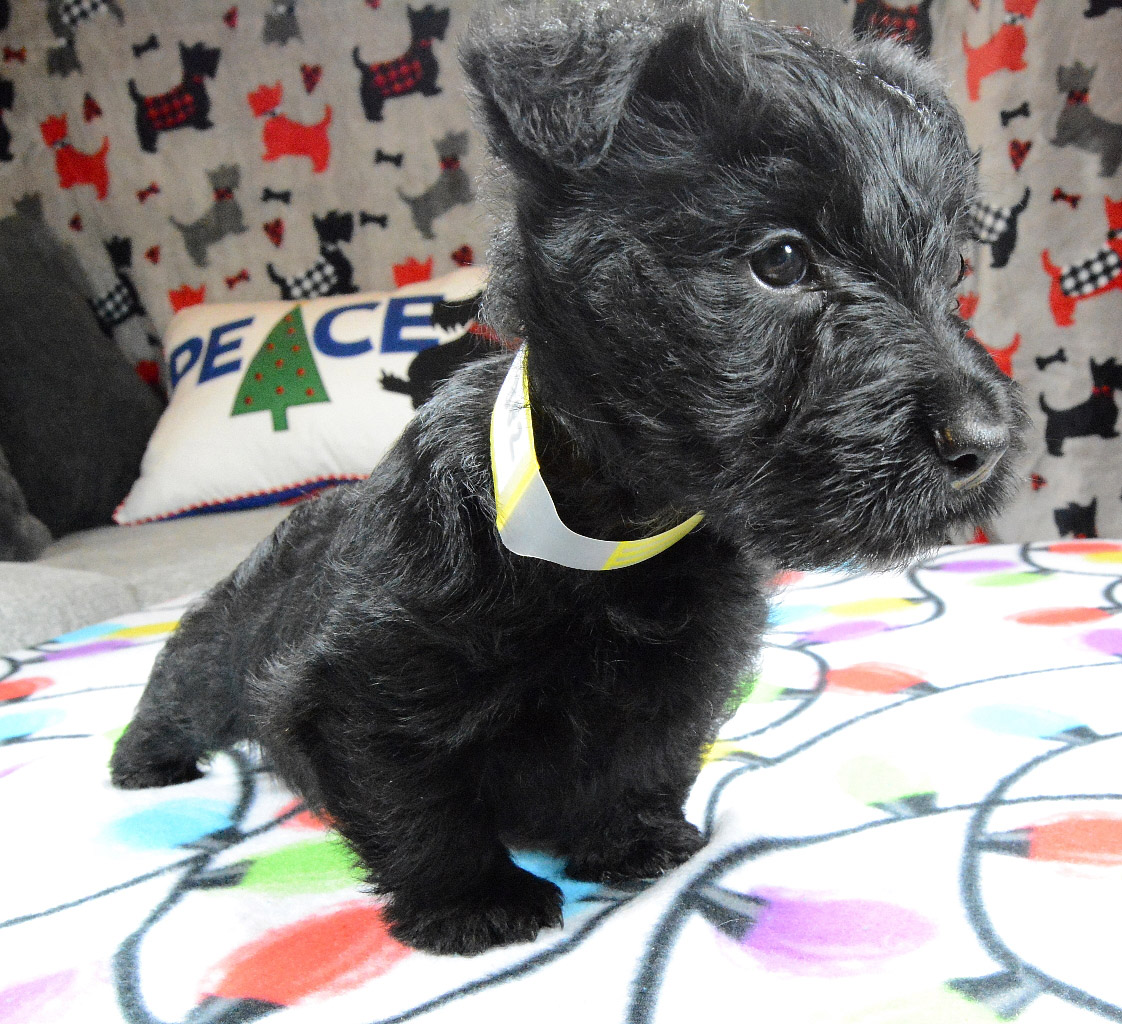 The End.
Please check us out on facebook for some BONUS pictures of this litter.