Shelby and Jr. Mac's October 11th 2018 litter
Newest pictures are at the top of the page, the further down you look, the younger the pups.
--------------------------------------------------------------
12-14-2018
This litter is now ready to go home. Here are the final pictures for this group.
First I will introduce each puppy by name and let you know where he or she will go to live,
Below that you will find a couple of group pictures and some blooper shots.
Enjoy!
The Girls
Girl #1
Meet McKenzie
She will travel to Bellmore, New York to live with Kathy and Walter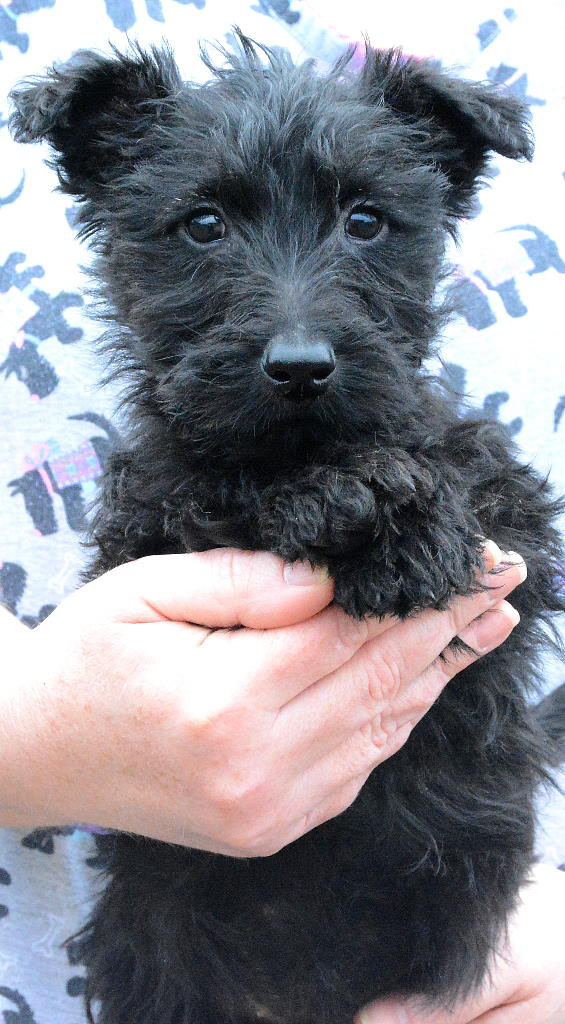 Girl #2
Her new name is Mischief
Mischief will go to live with Anita in Lucasville, Ohio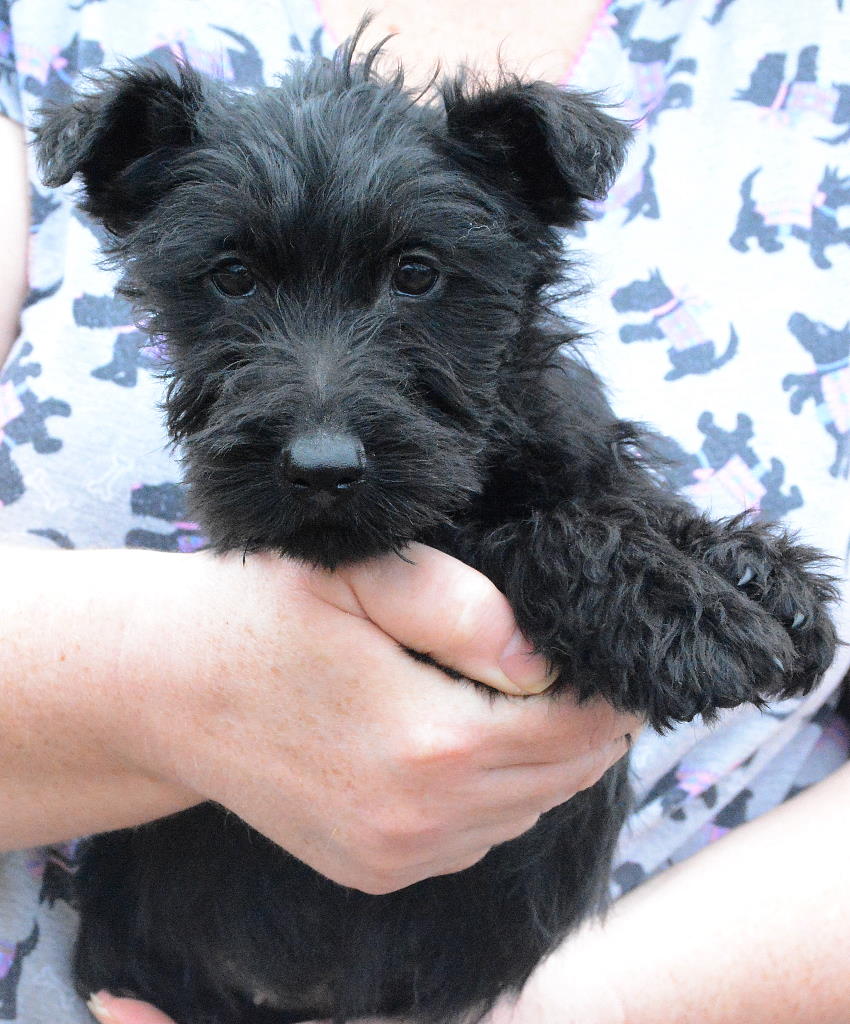 Girl #3
Meet Gabbie
Karen will welcome Gabbie into her Annville, Pennsylvania home.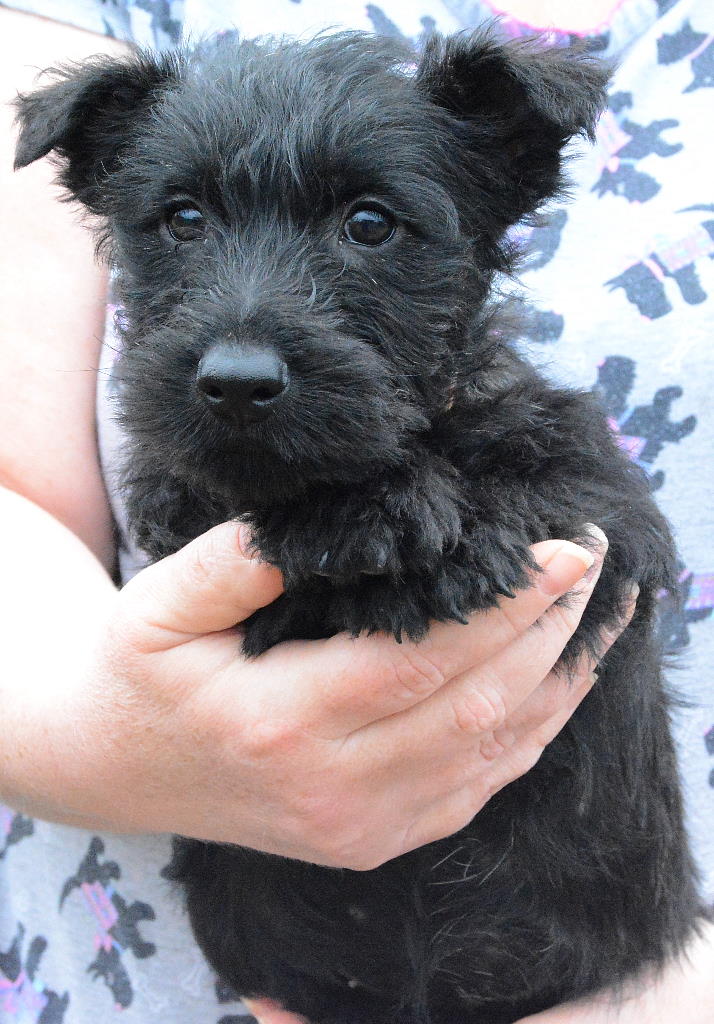 Girl #4
Say hi to Maggie
She will go to live with Vickie and family in Denton, Maryland.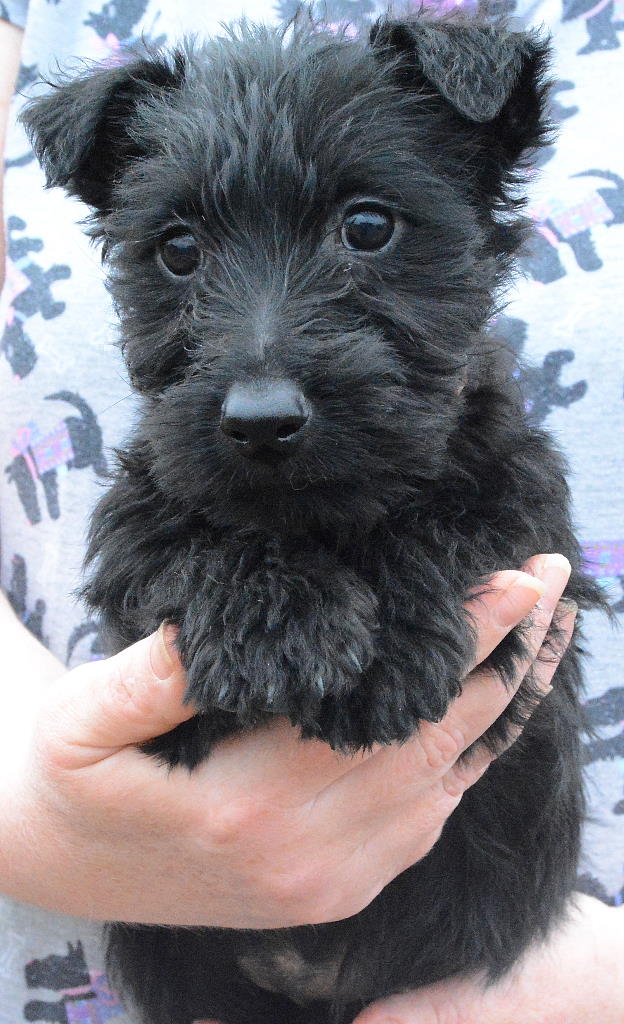 Girl #5
Poppie is her new name.
Jaclyn will welcome Poppie into her Ashville, Ohio home.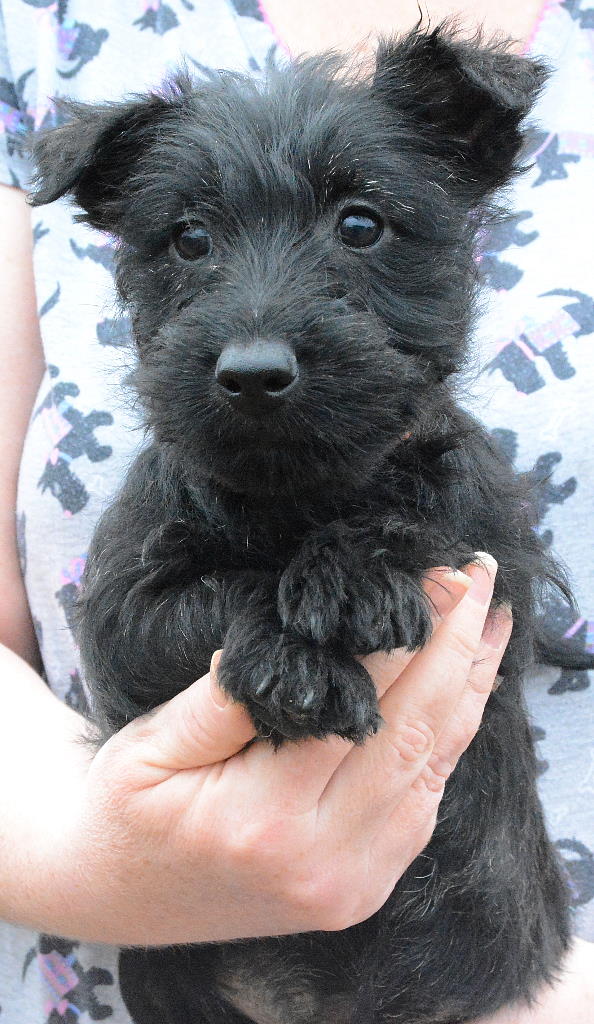 Girl #6
Her name is now Pepper.
Pepper will go to live with Stacia in Kent, Ohio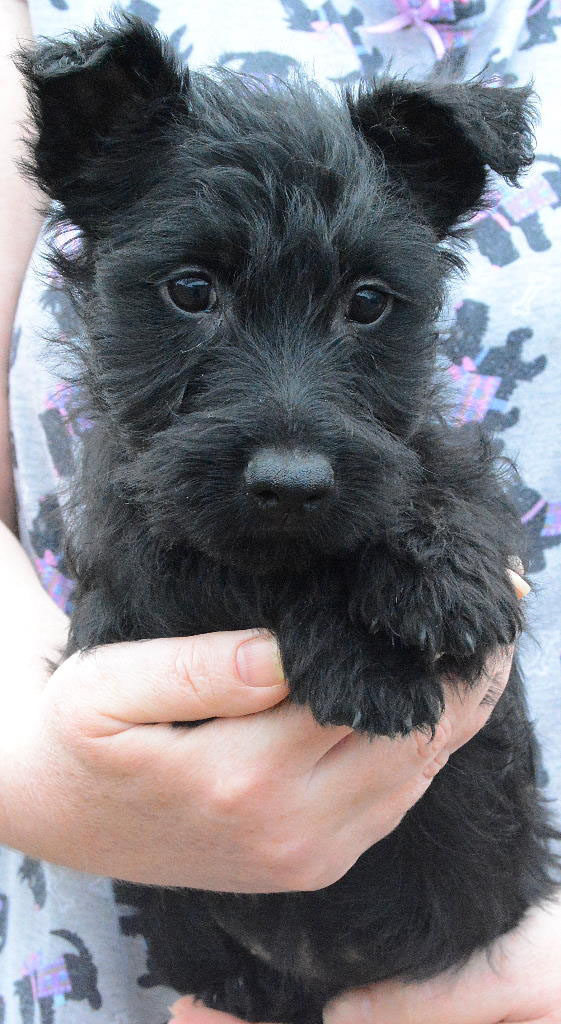 Girl #7
This is Piper.
Piper is going to go live with Lynette in Delphos, Ohio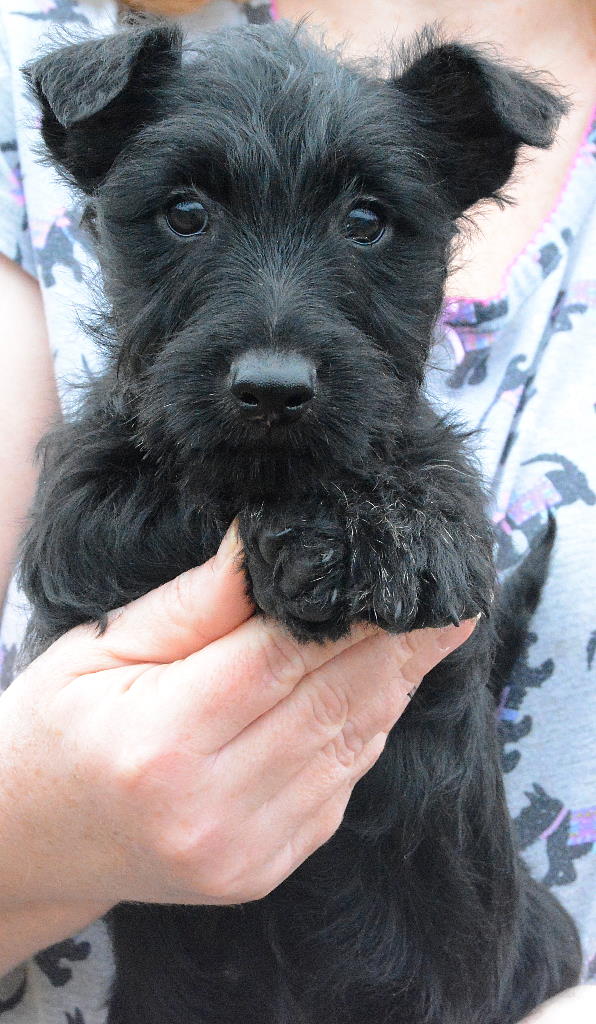 The Boys
Boy #1
Say hello to Wallace.
Wallace will travel to Lancaster, Ohio to live with Jessie
Boy #2
Last but not least, try not to cringe in fear when you meet Lord Vader.....the name Lord Vader was a ruse, his real name is actually Lord Ollie
Ollie will go to live with Gabrielle in Elyria, Ohio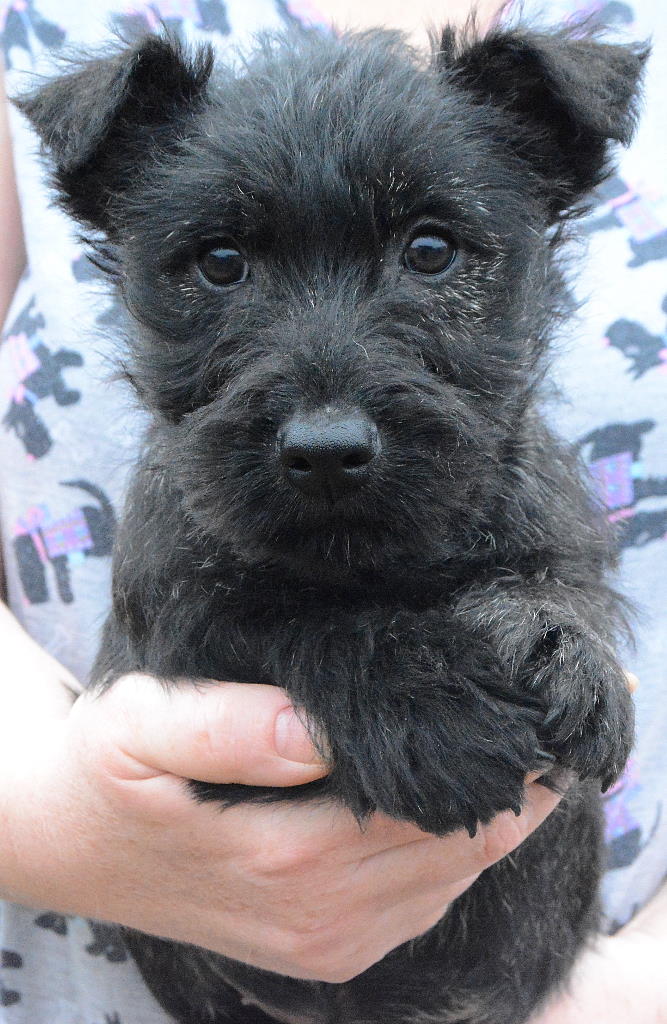 Shelby's October 11th, 2018 litter of 9

Same picture without text

These guys were almost perfect for this photo-shoot but there were a couple bloopers.


The End! Thanks everyone!
11-22-2018
Please let all pictures load, this is a huge update.
Below you will find 8 new pictures for each puppy, 72 in all!
All pups have now had 1st inoculations, vet check and two wormings.
Each puppy is sporting a new ID collar. The girls are in orange, boys in green.
Please look at pictures closely, some pups are jet black, others have the slightest of brindle markings.
All are black or black-brindle. No one is heavy brindle.
Please remember, their Daddy is brindle so don't be surprised someday if the black pups develop some brindle.
THE BOYS
Boy #1
He is a curious guy, the explorer.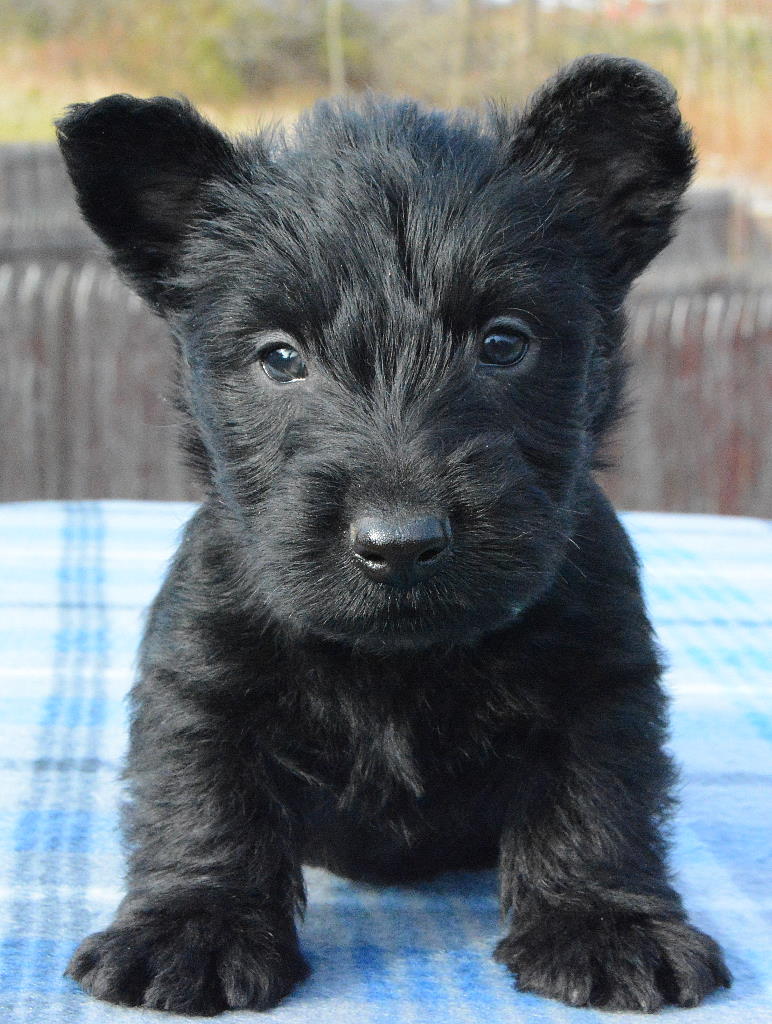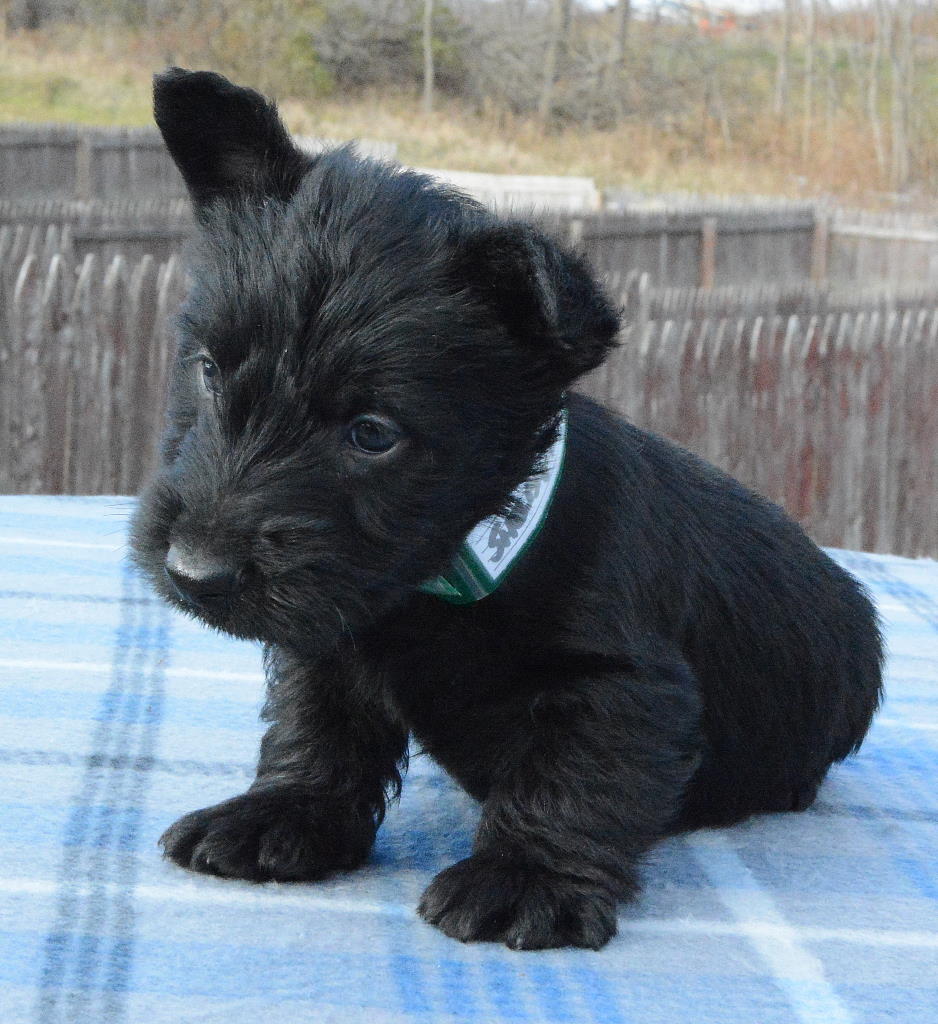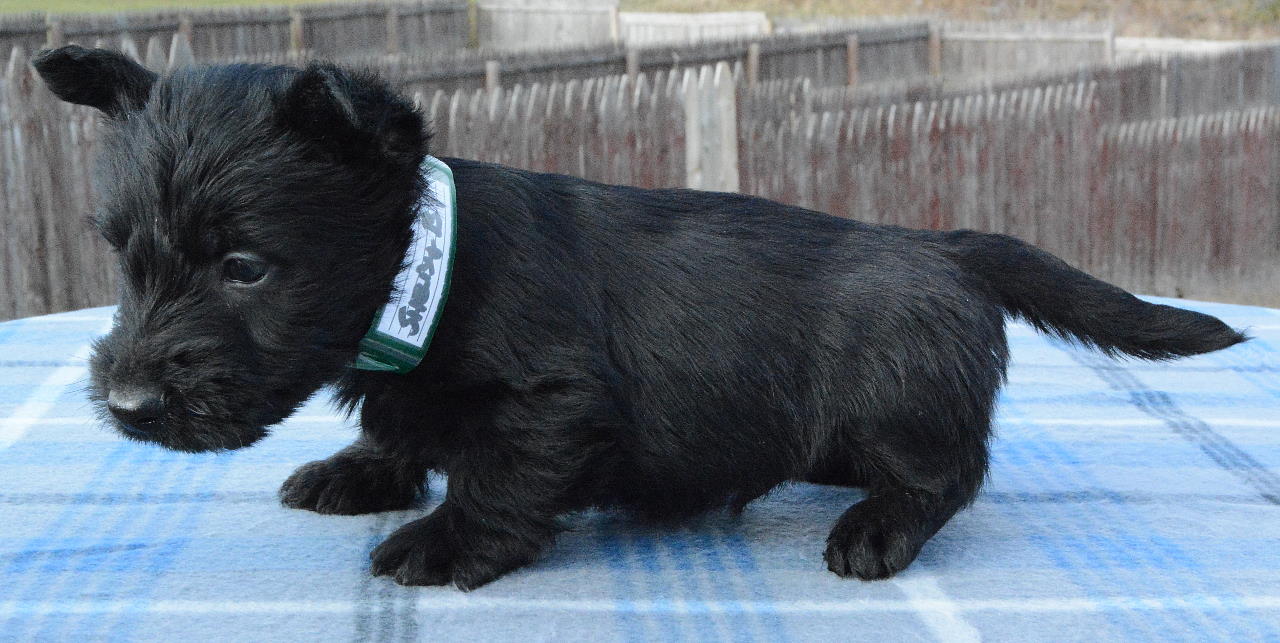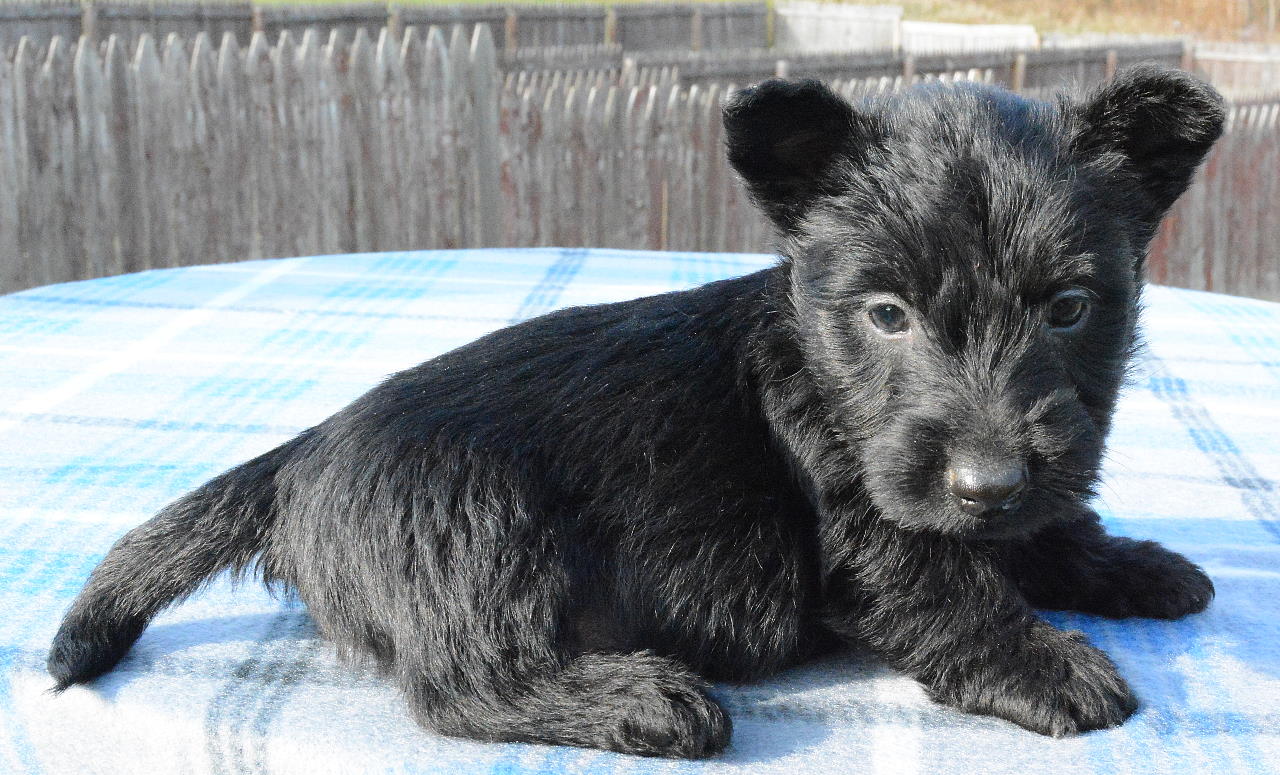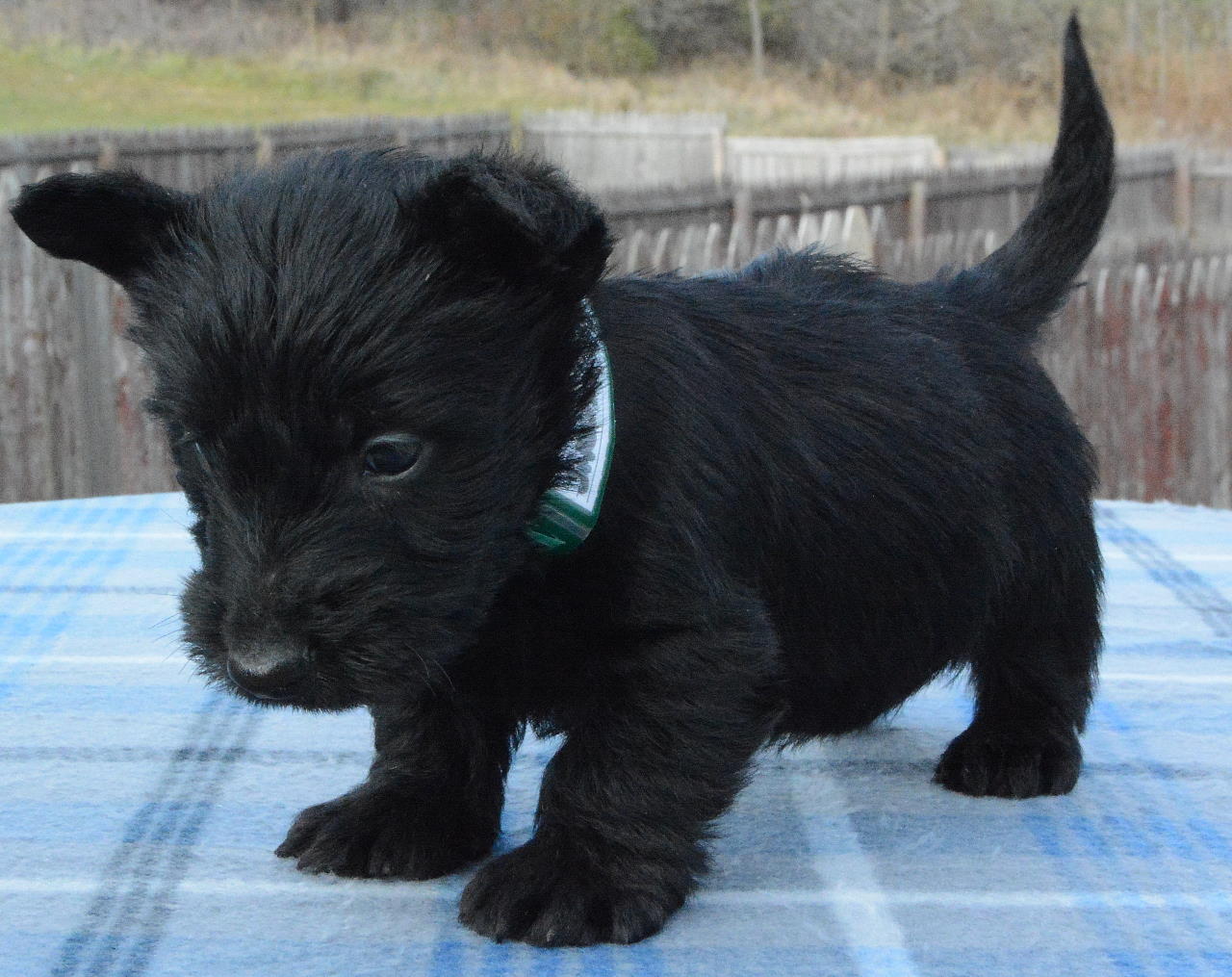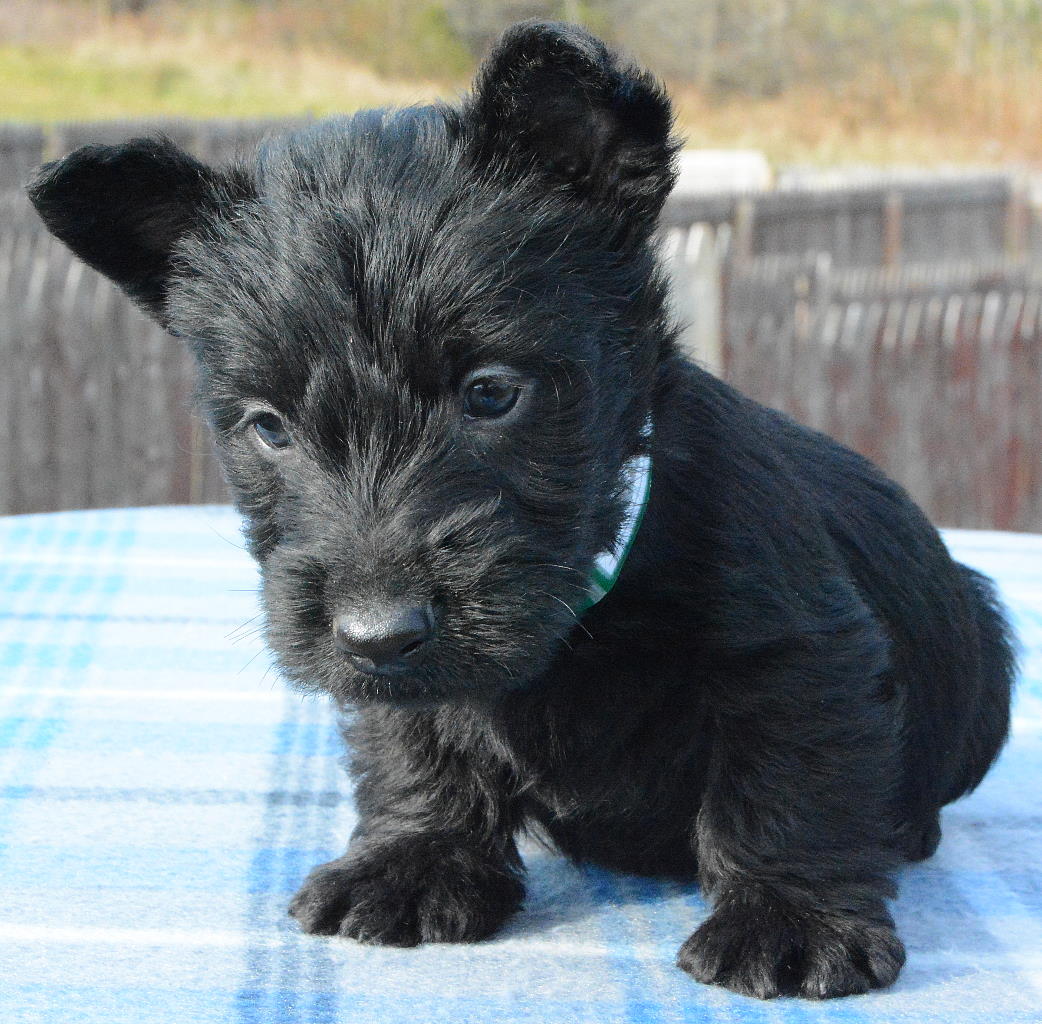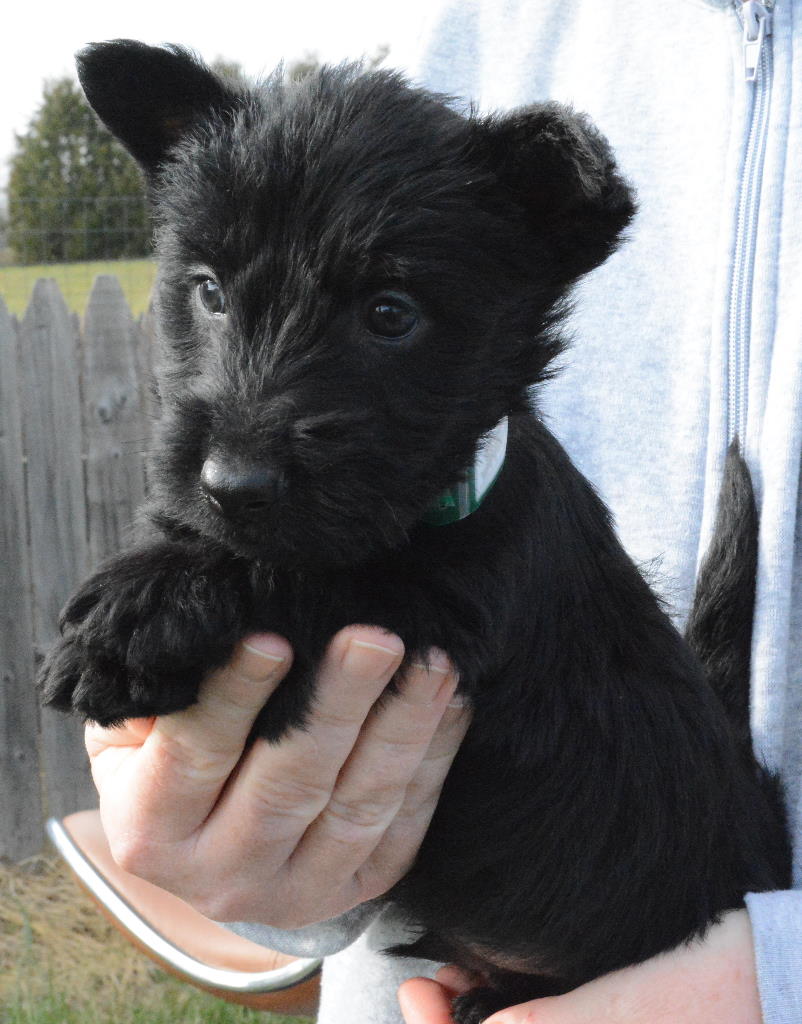 Boy #2
This guy is brindle, he is a snuggler. He prefers to be held.
He is usually a very happy boy but he did not like my camera.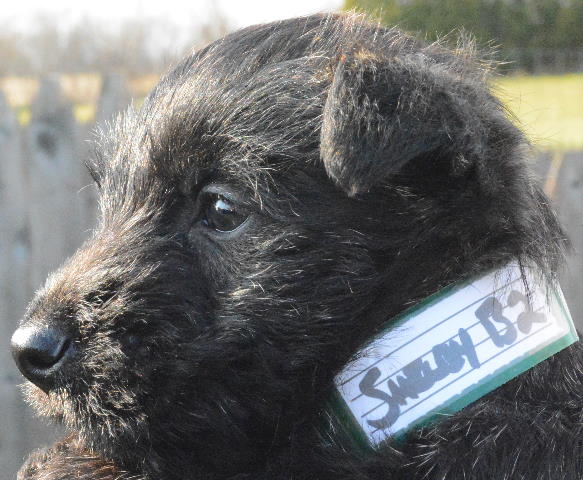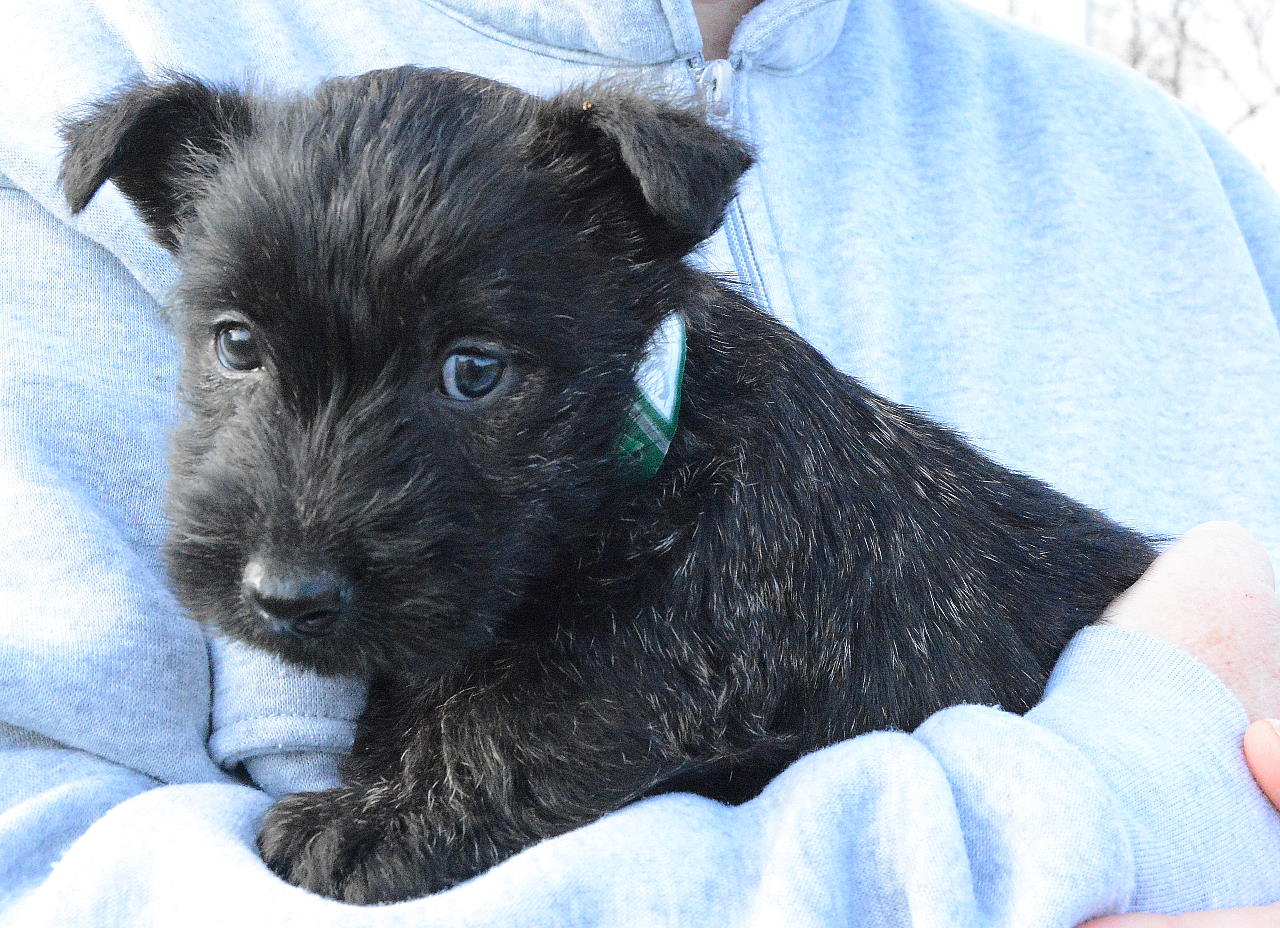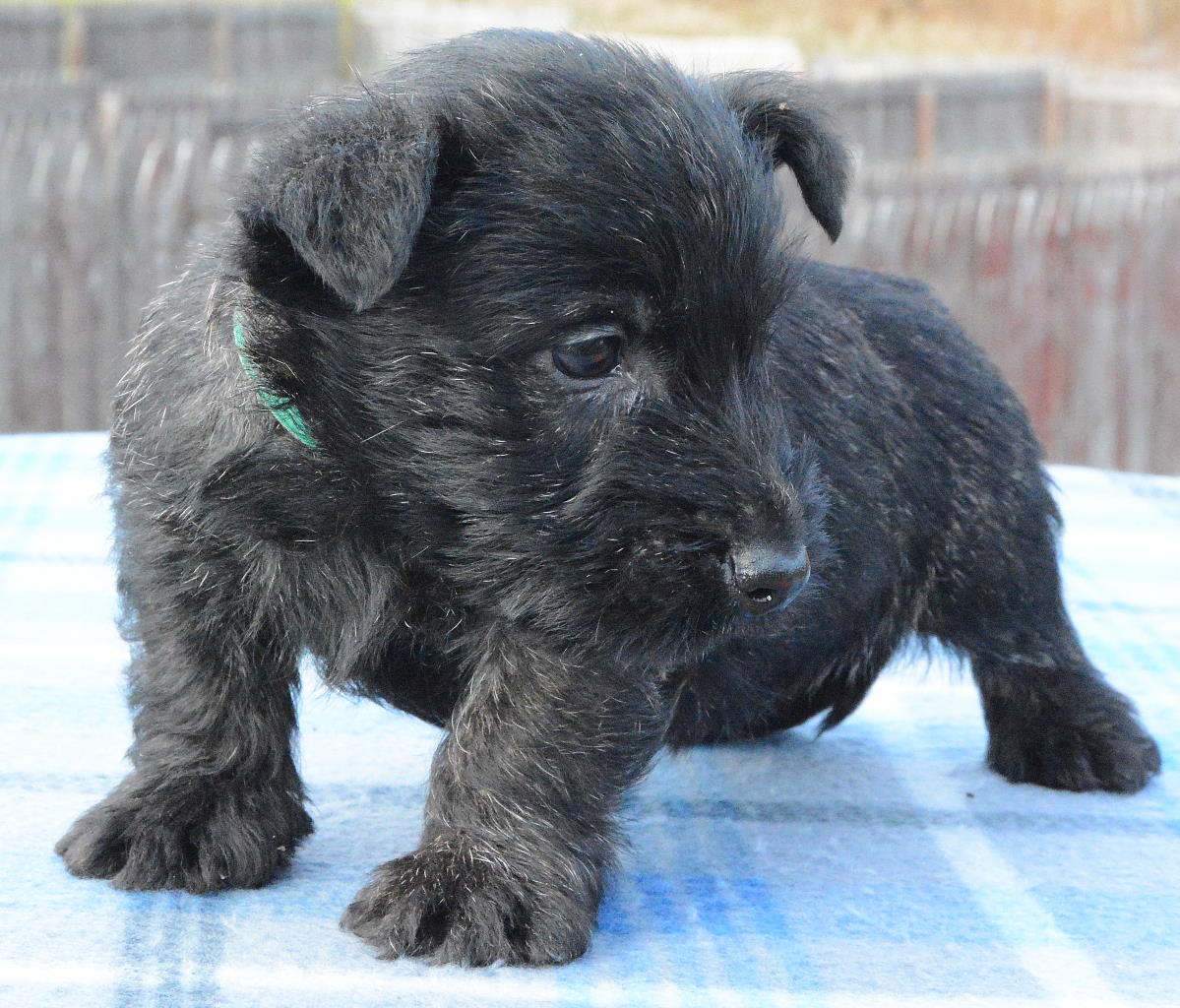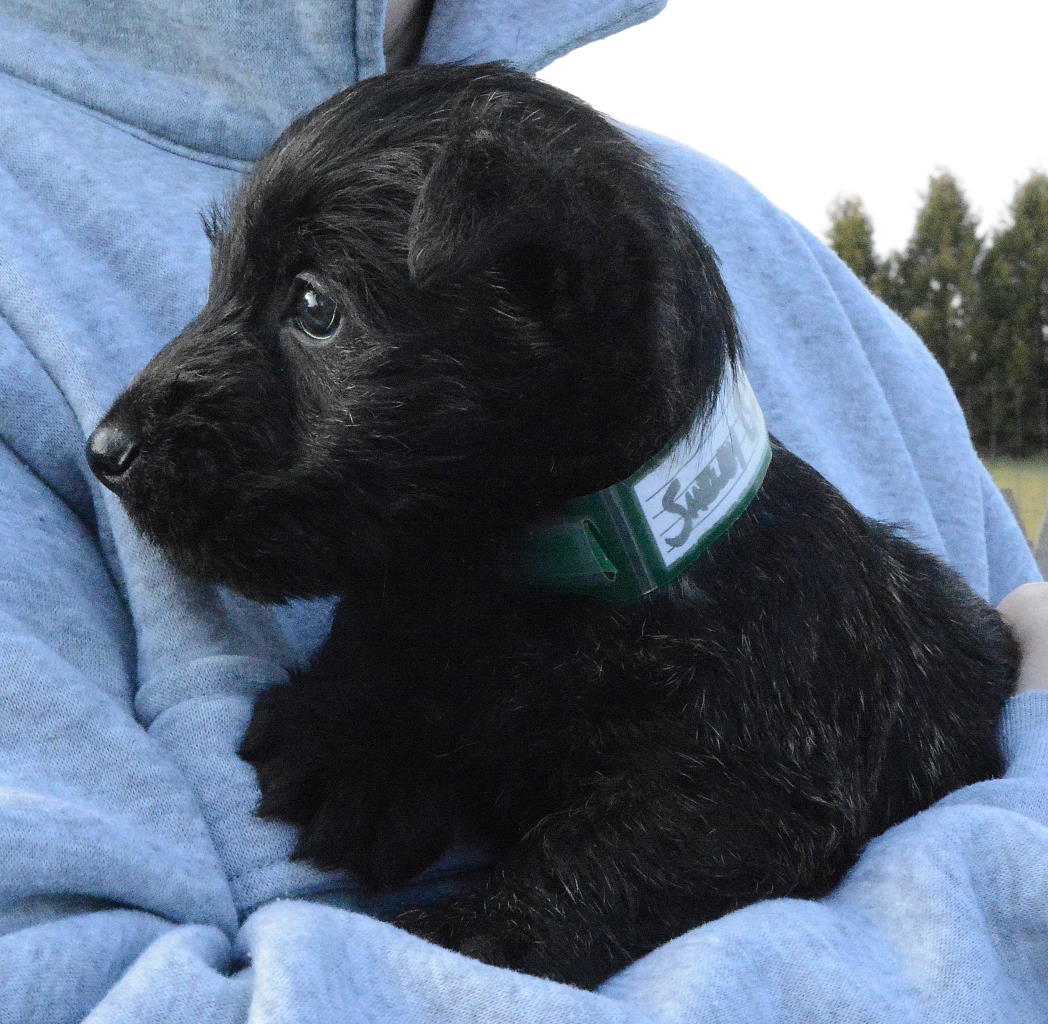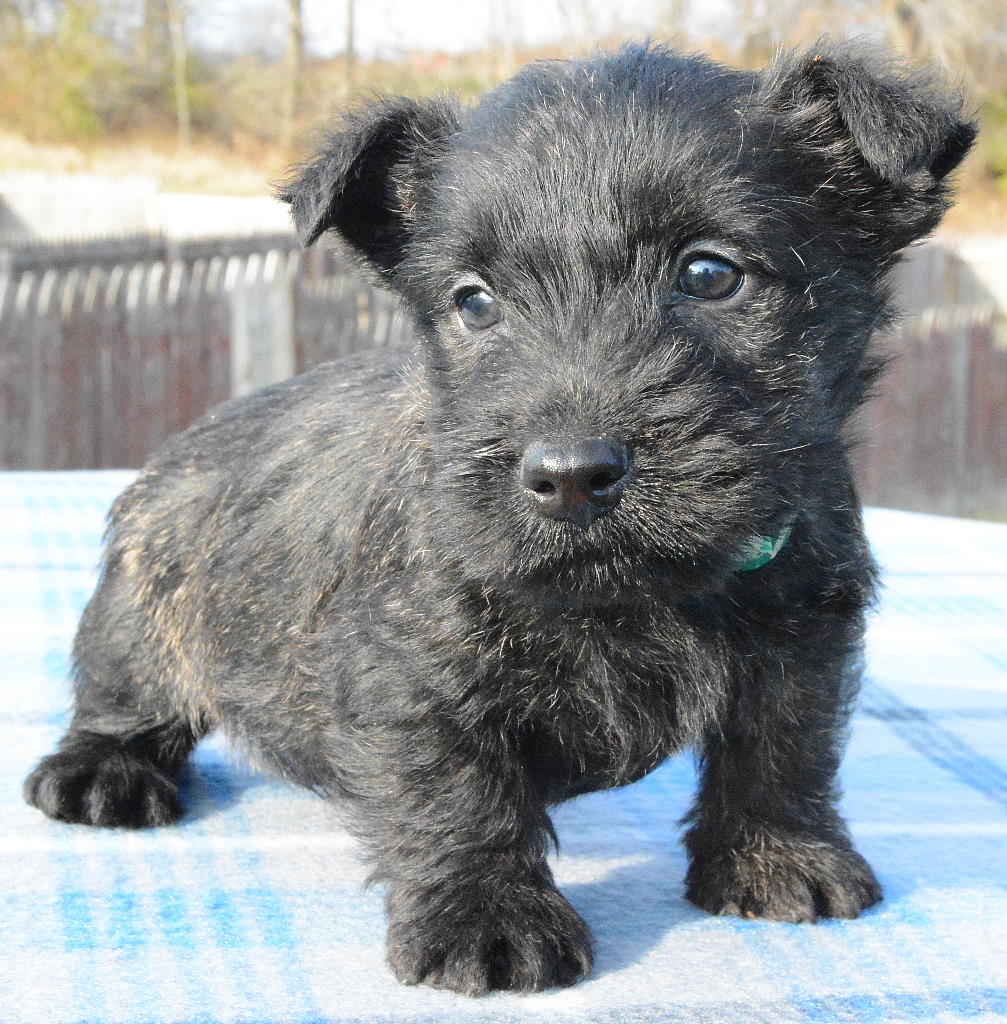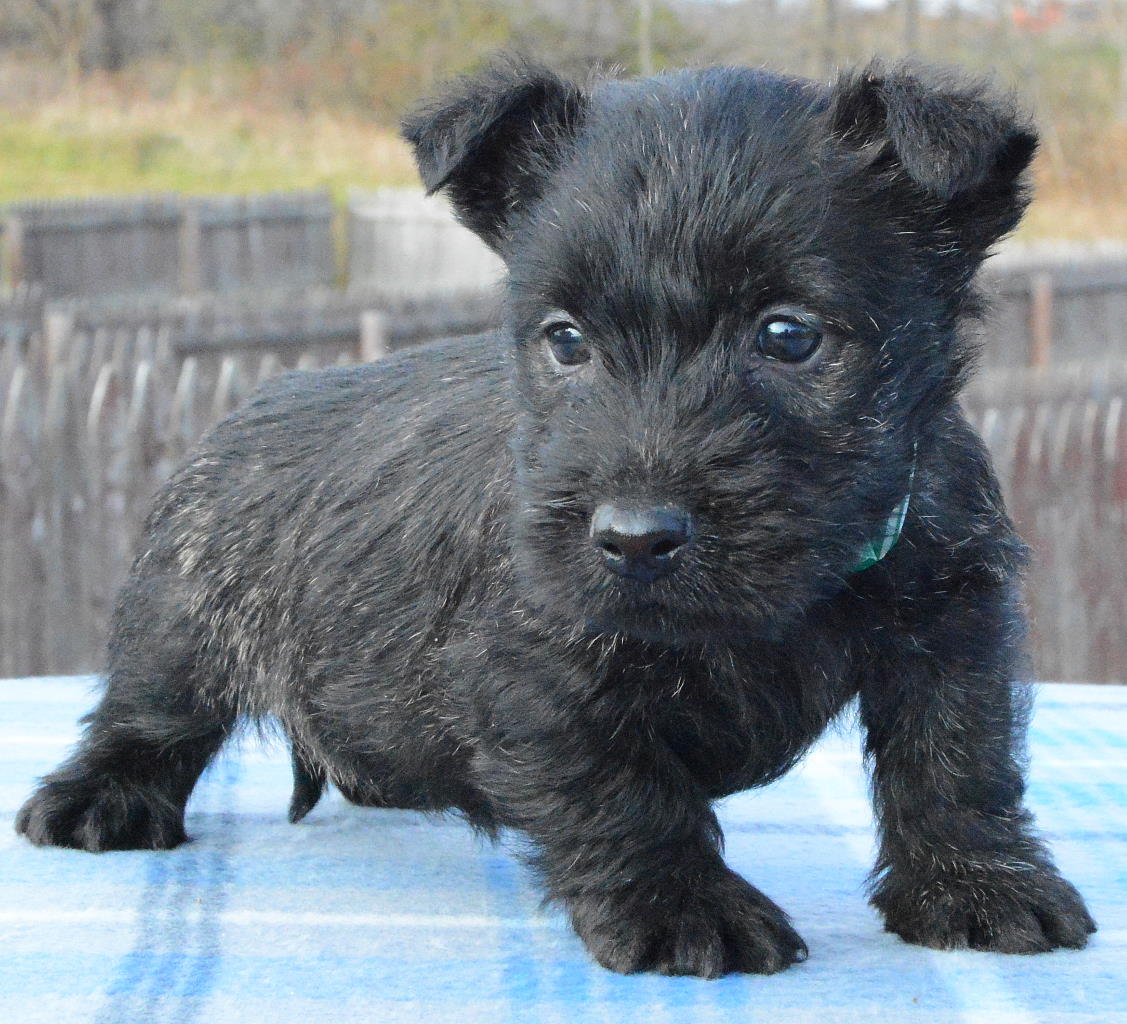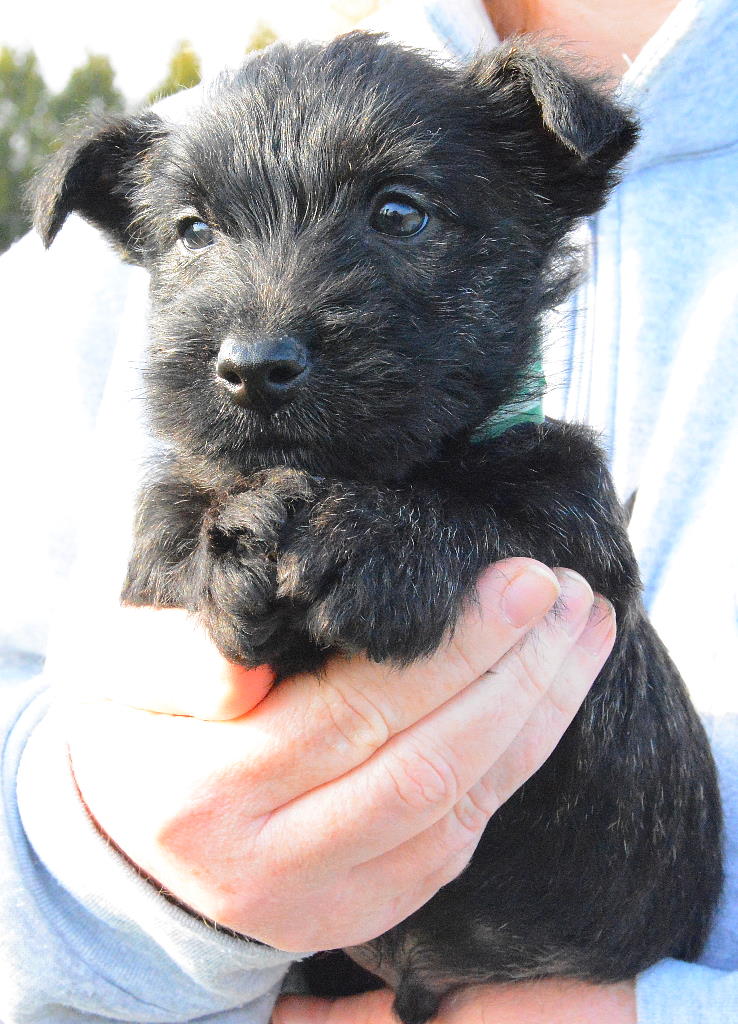 THE GIRLS
Girl #1
It takes her a few minutes to make sure the coast is clear but once she is confident she is playful and happy.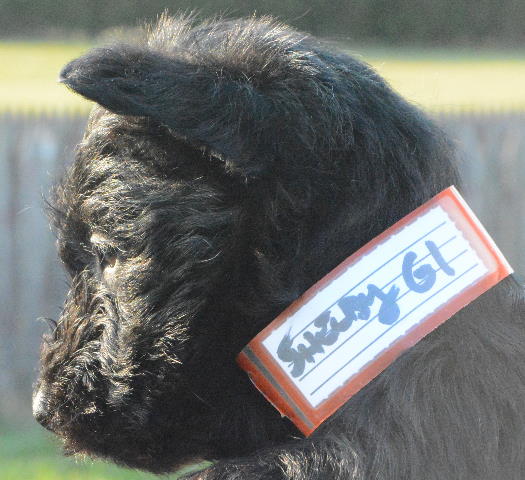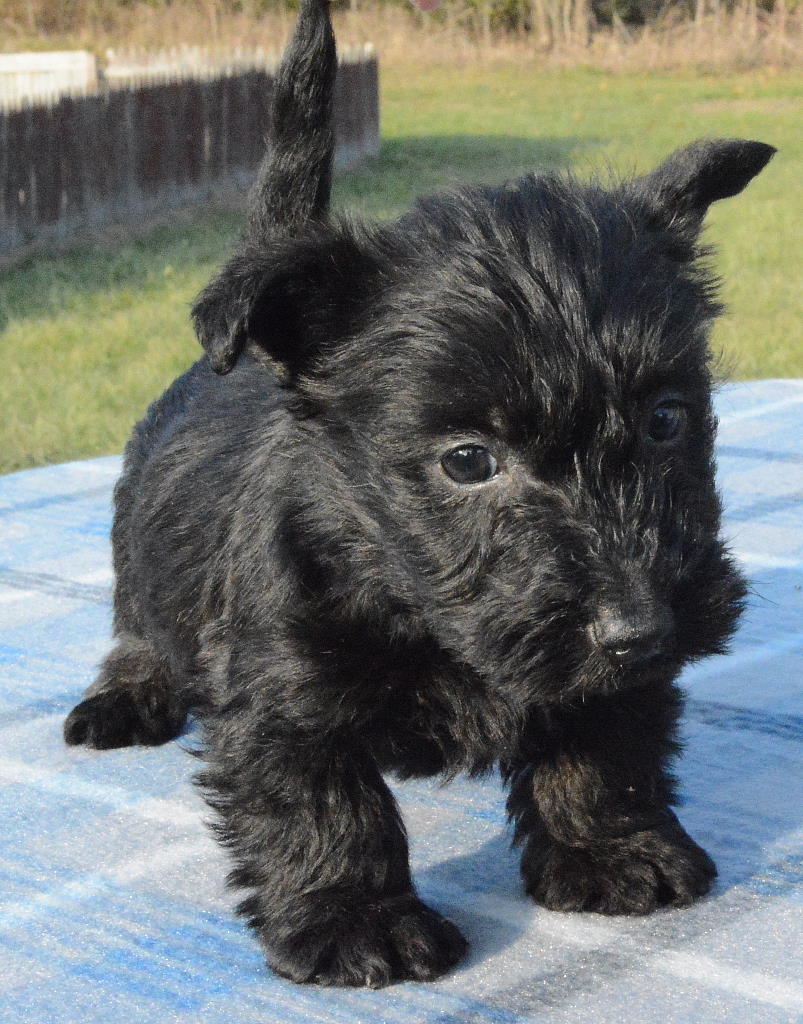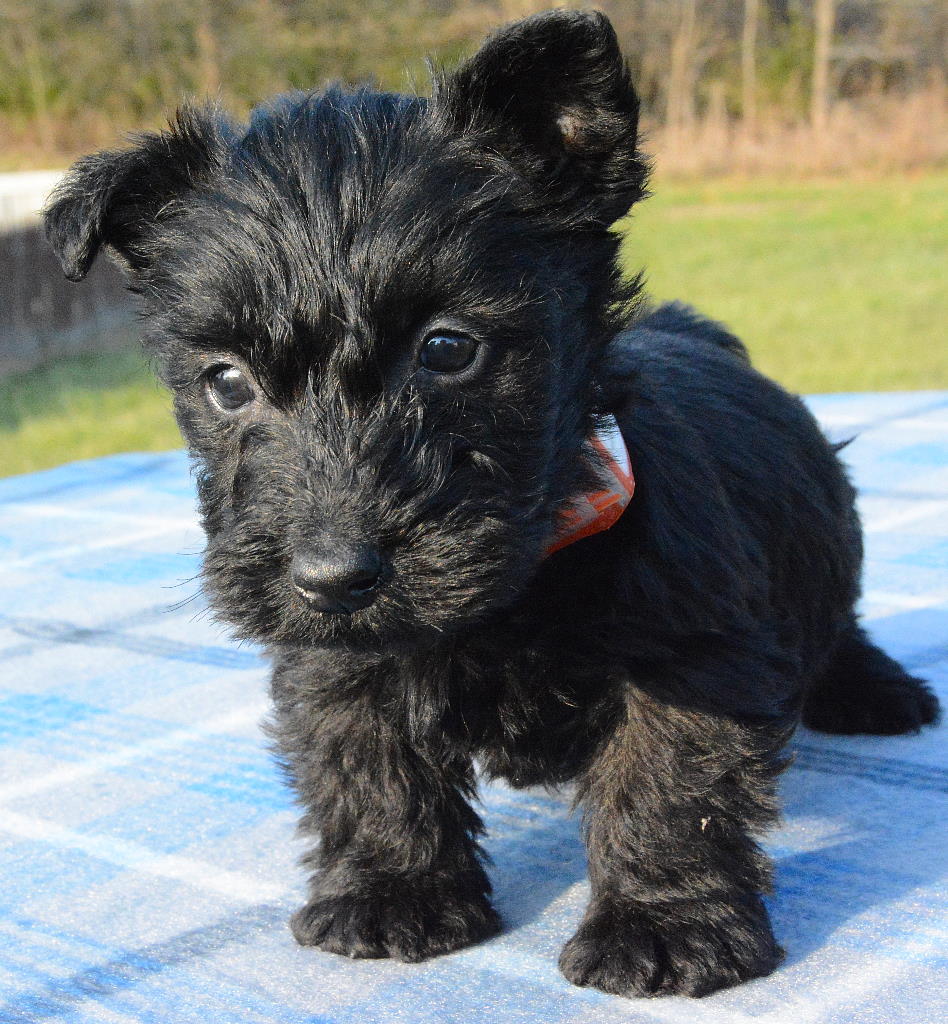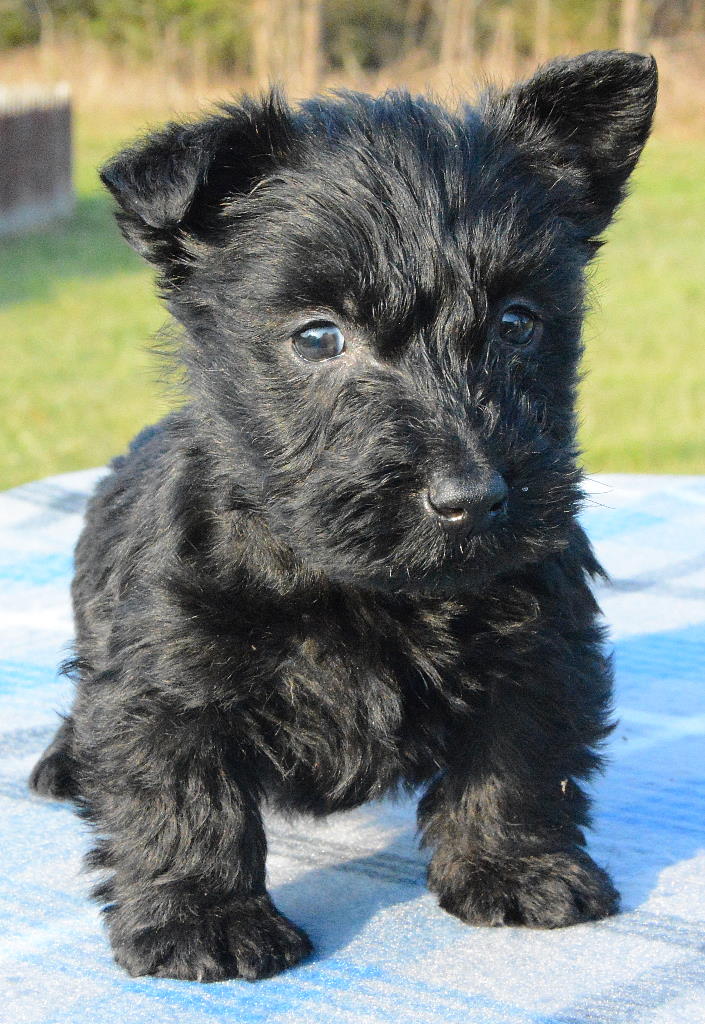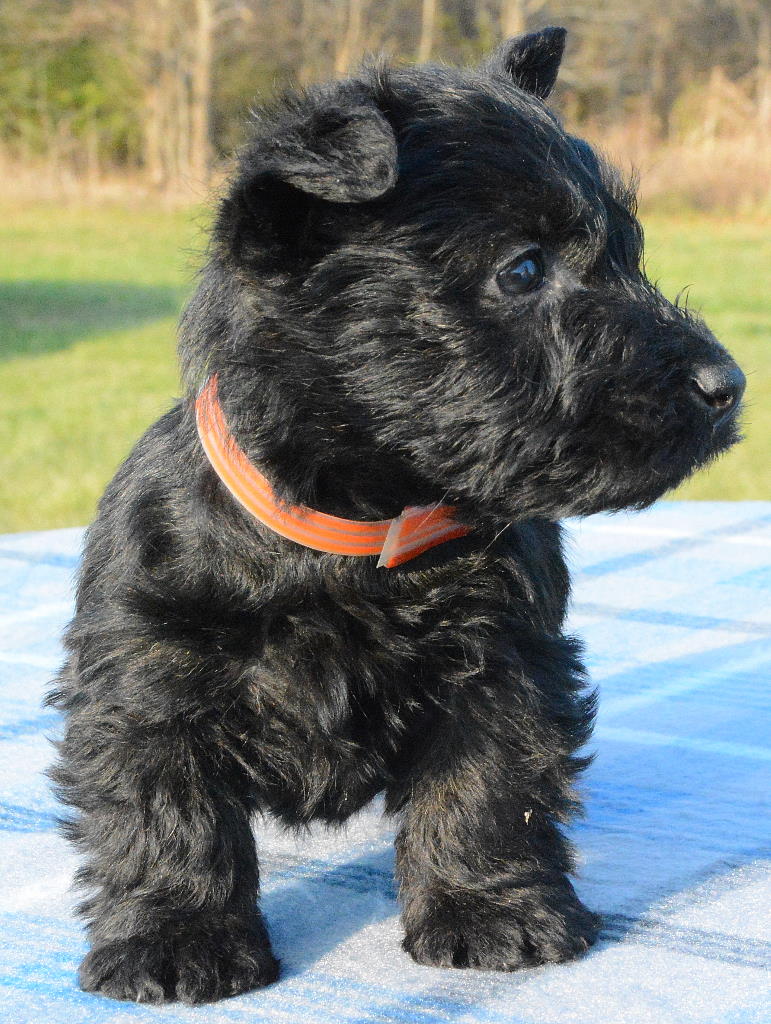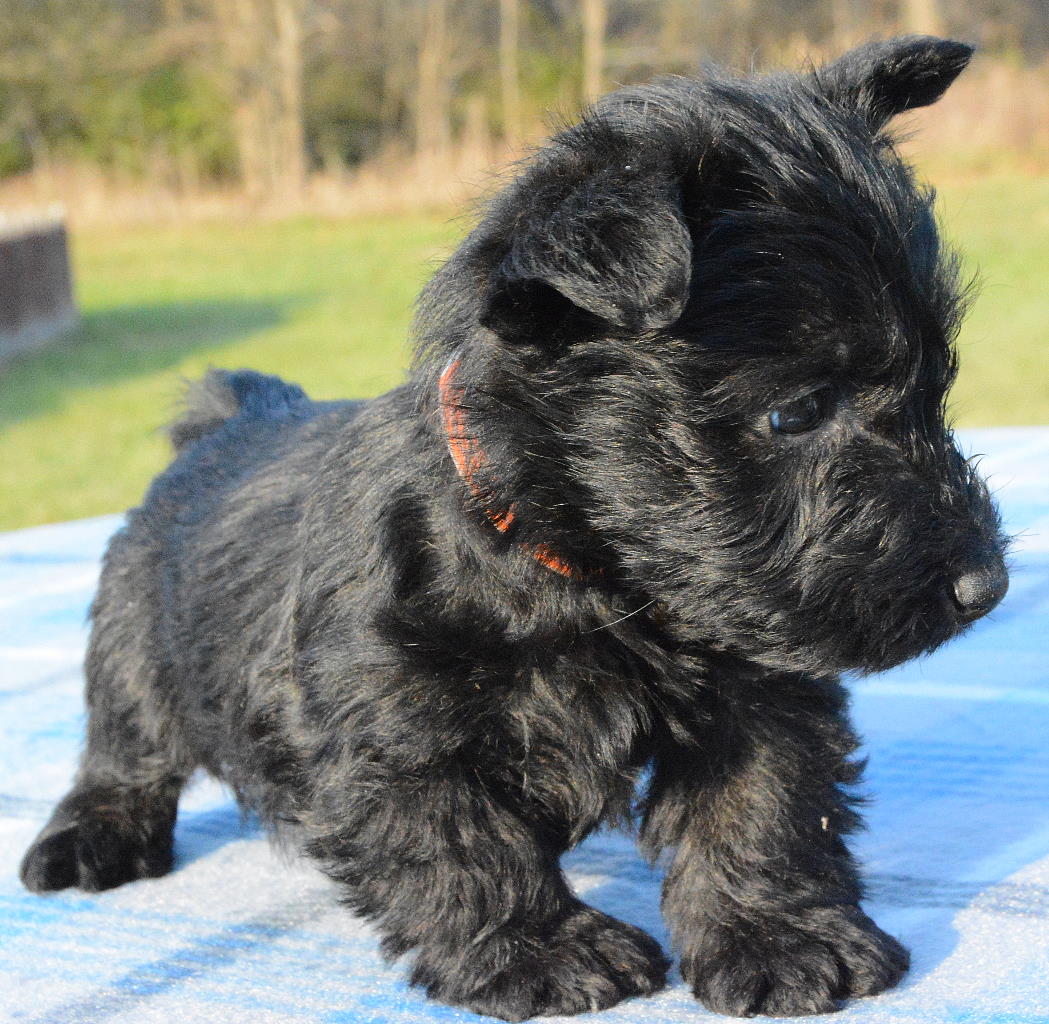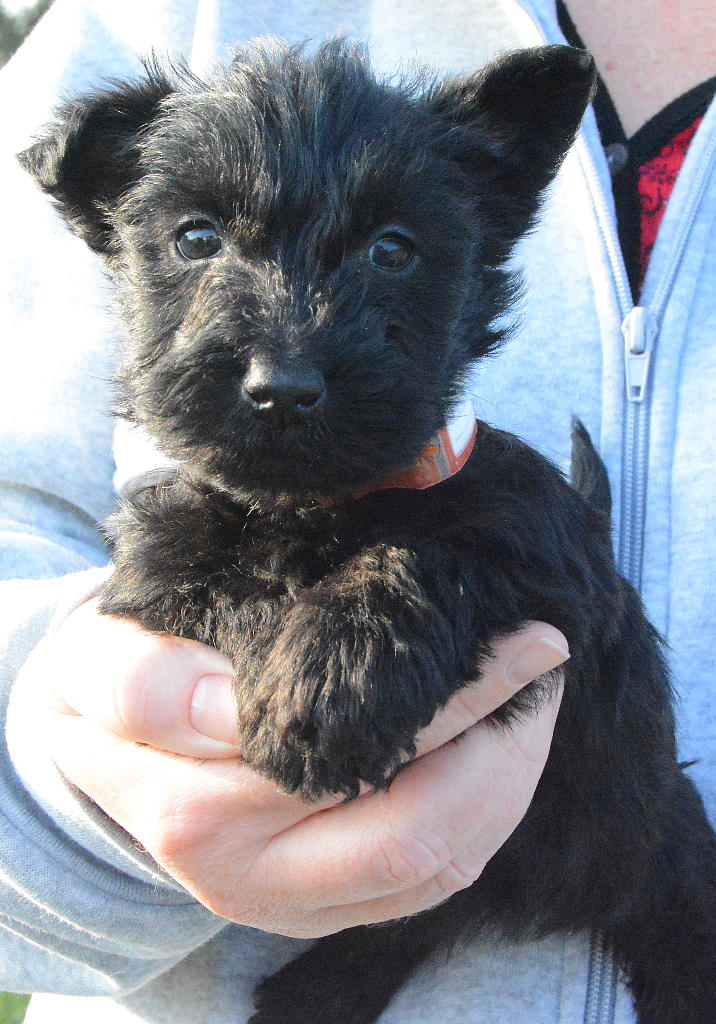 Girl #2
She is very similar in personality to her sister above.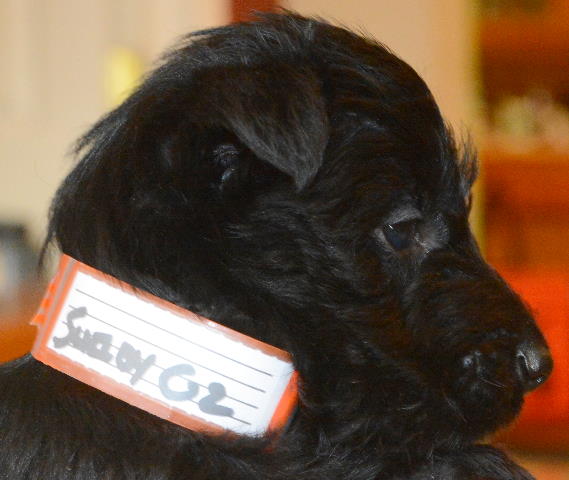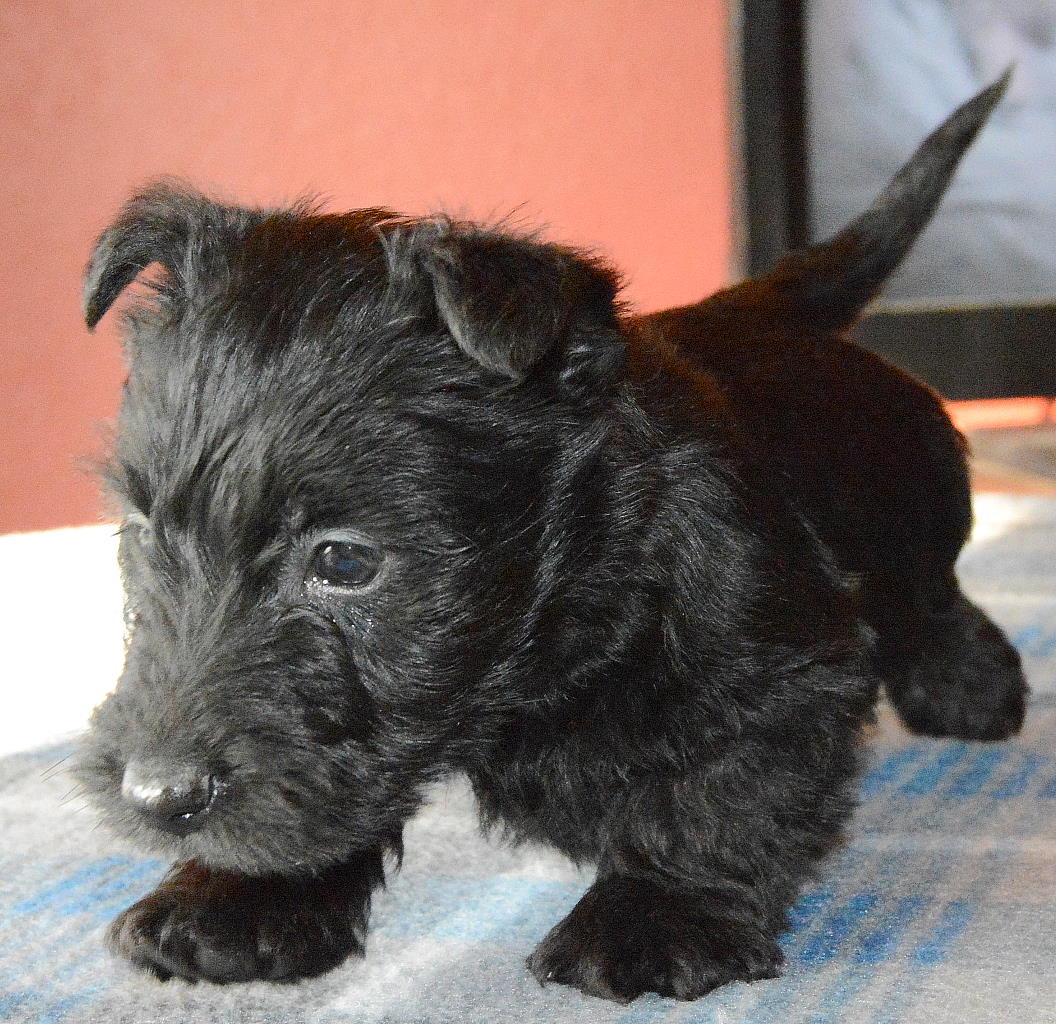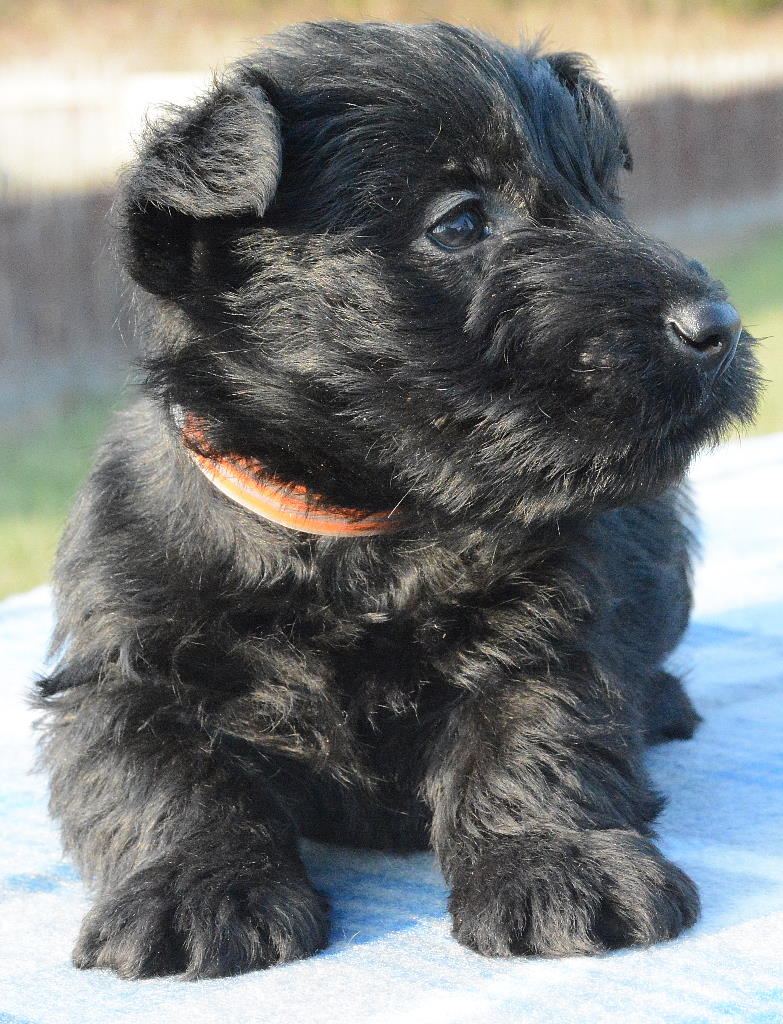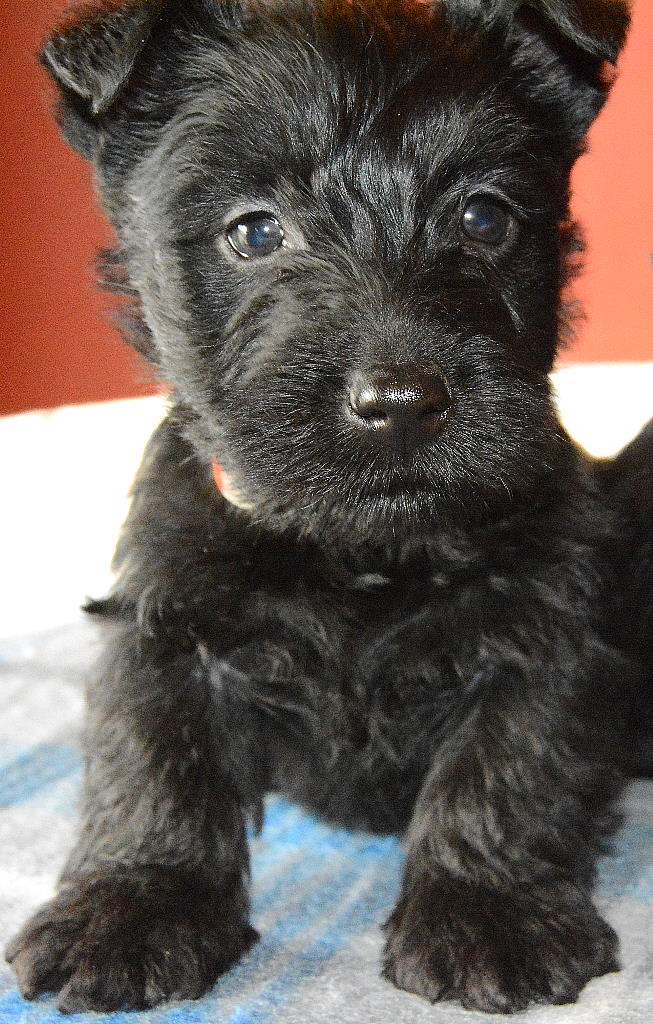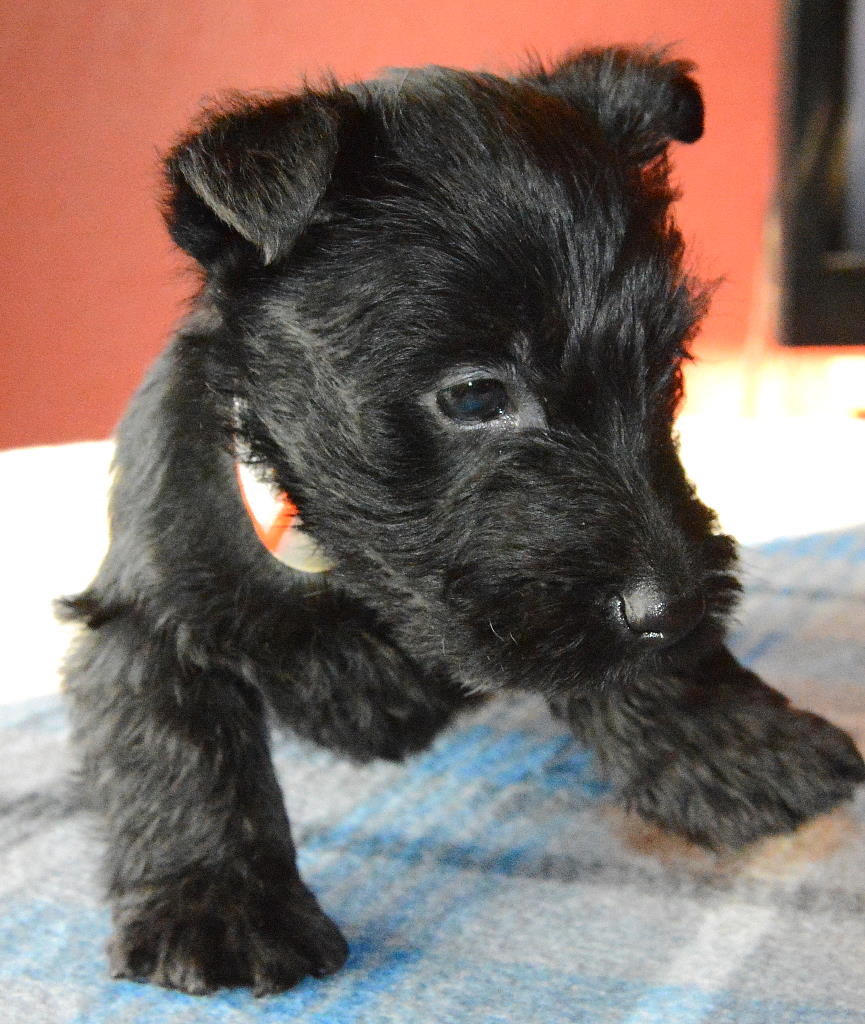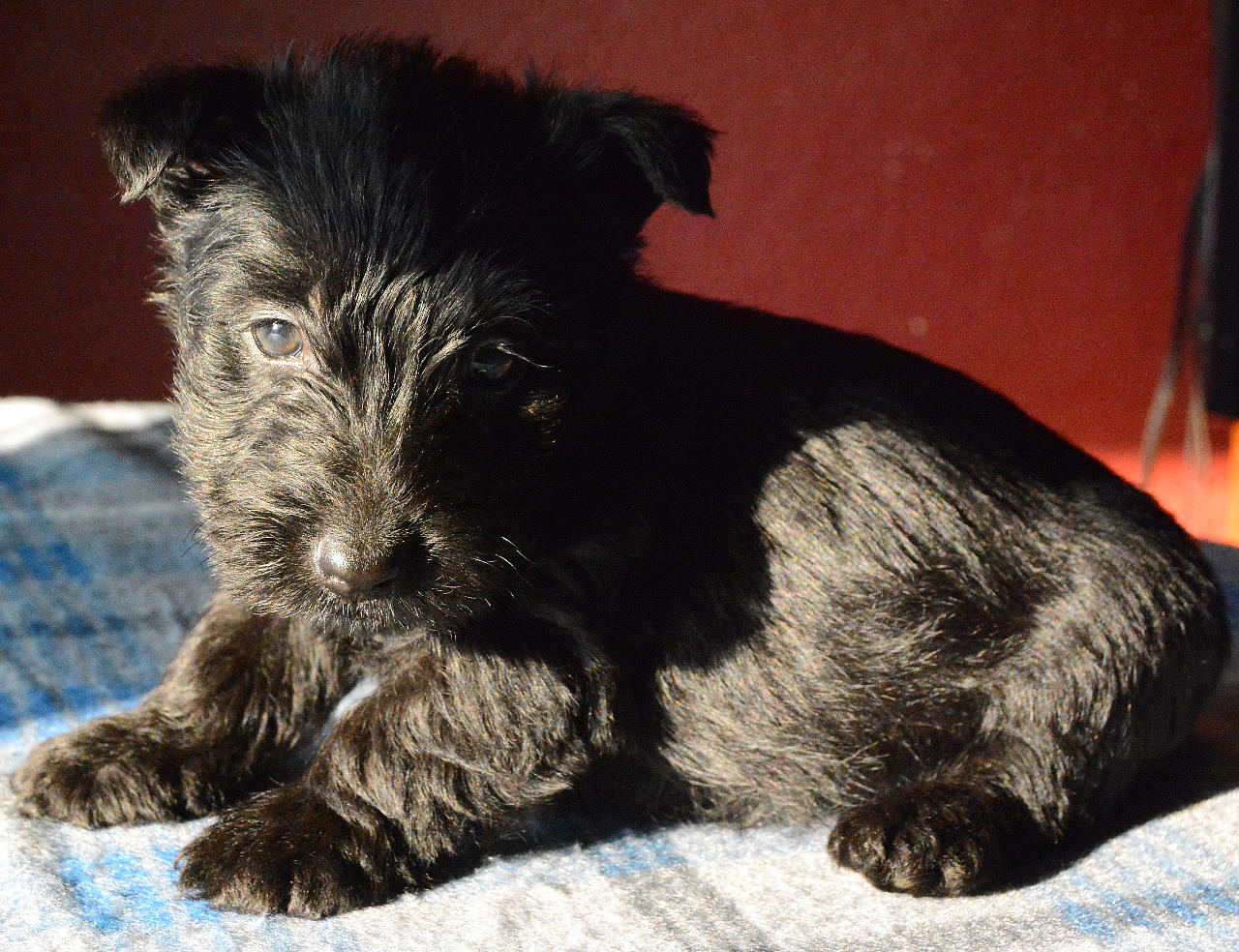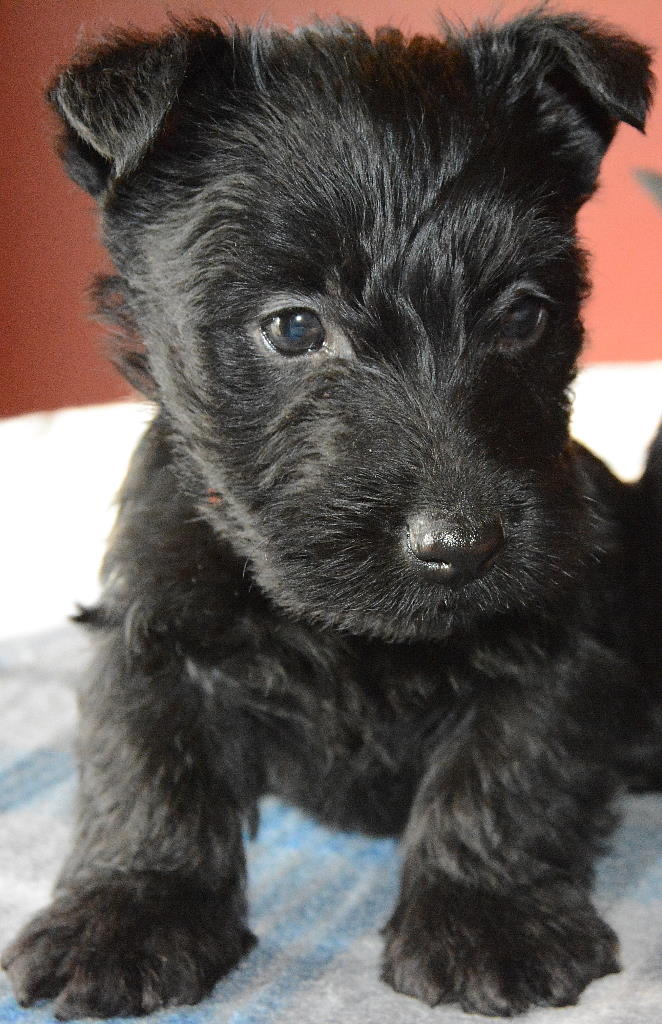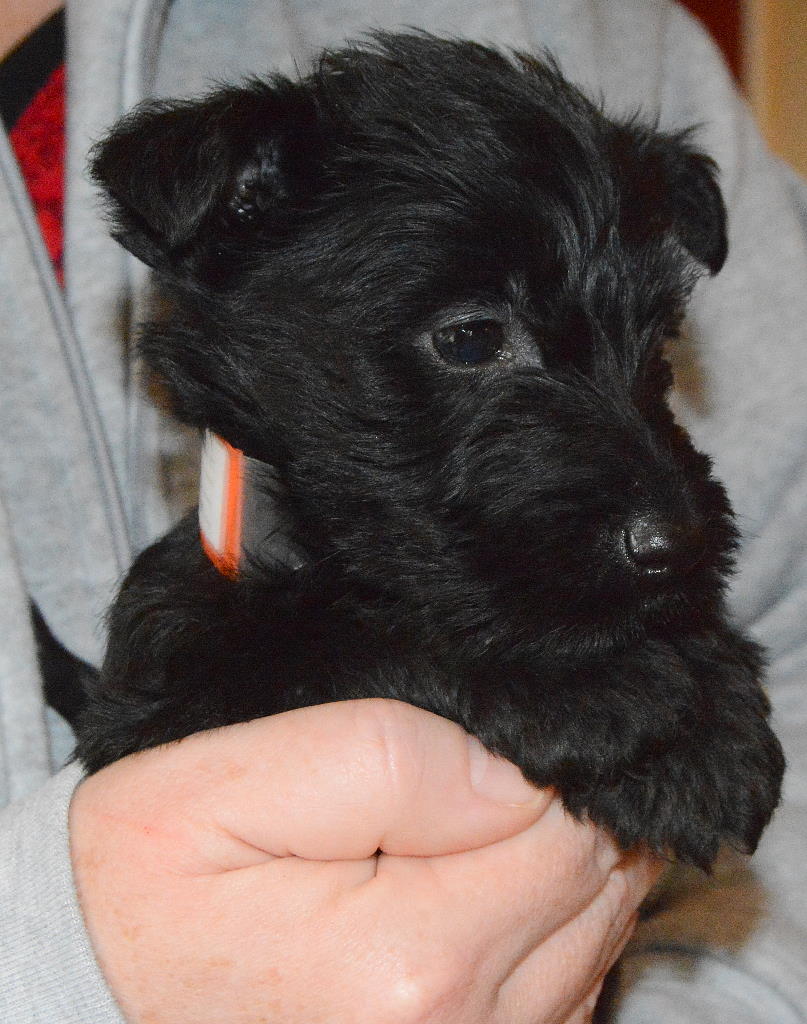 Girl #3
Leader of the pack, Playful, confident and outgoing.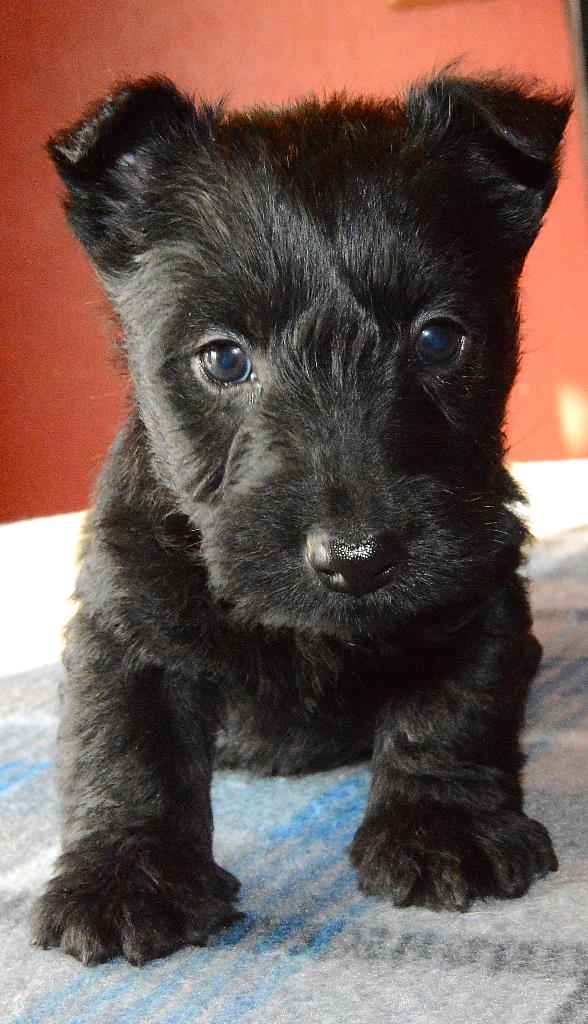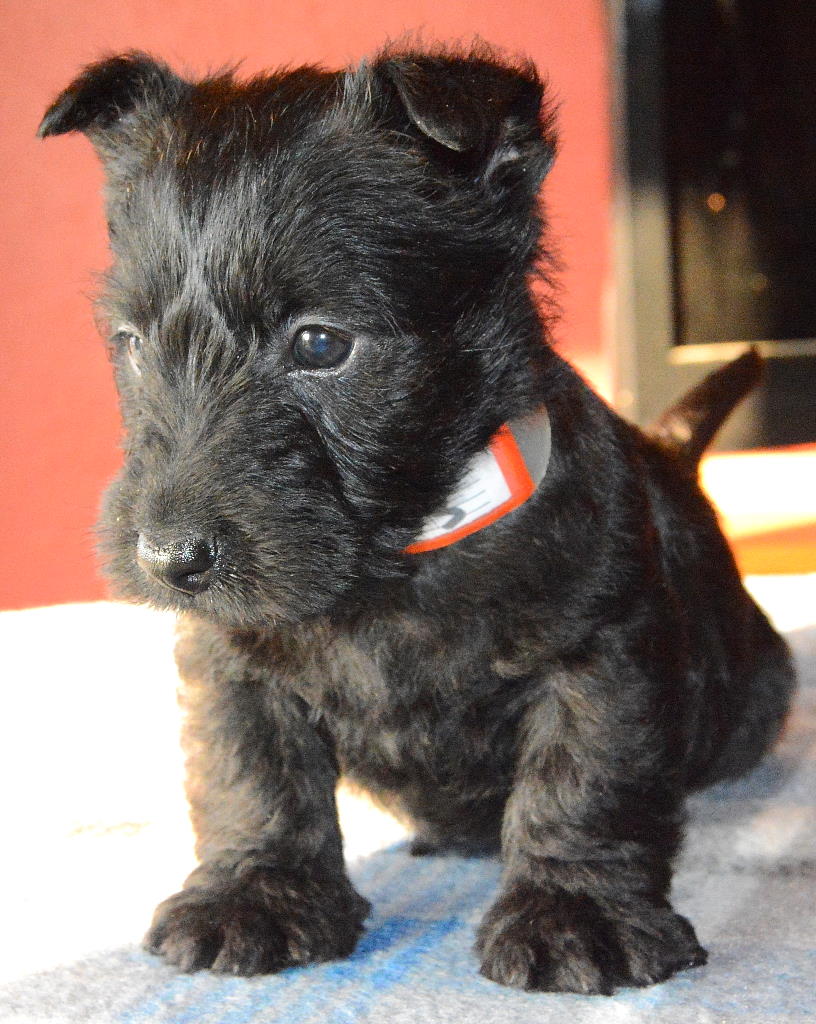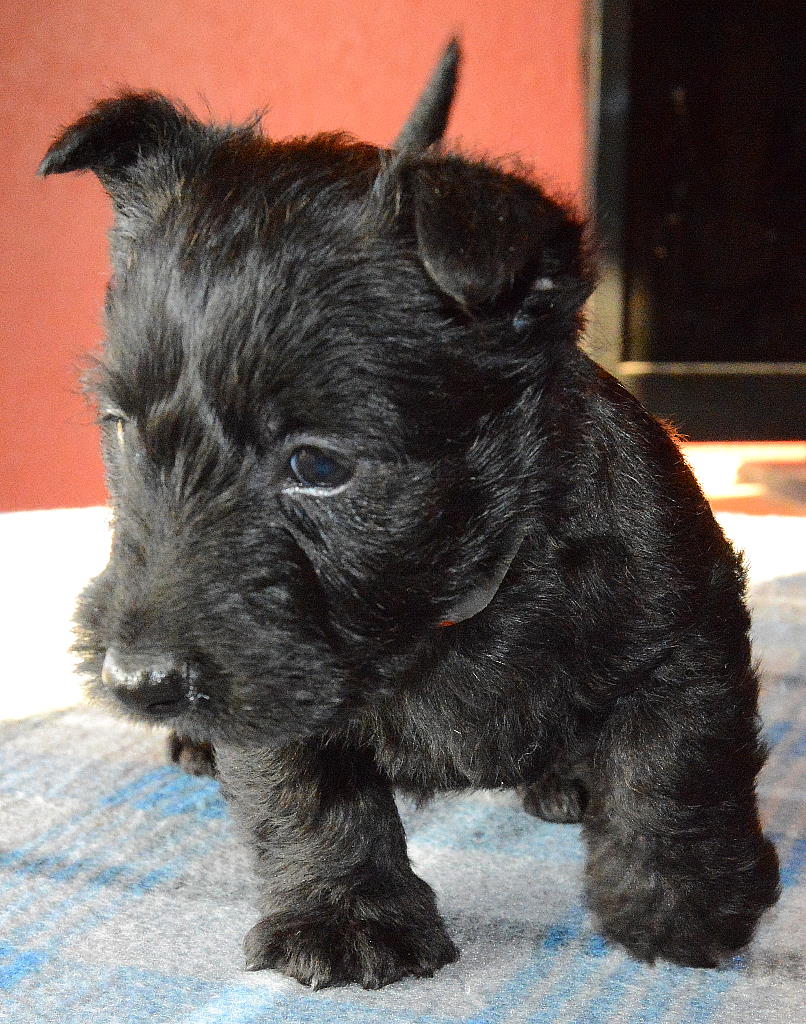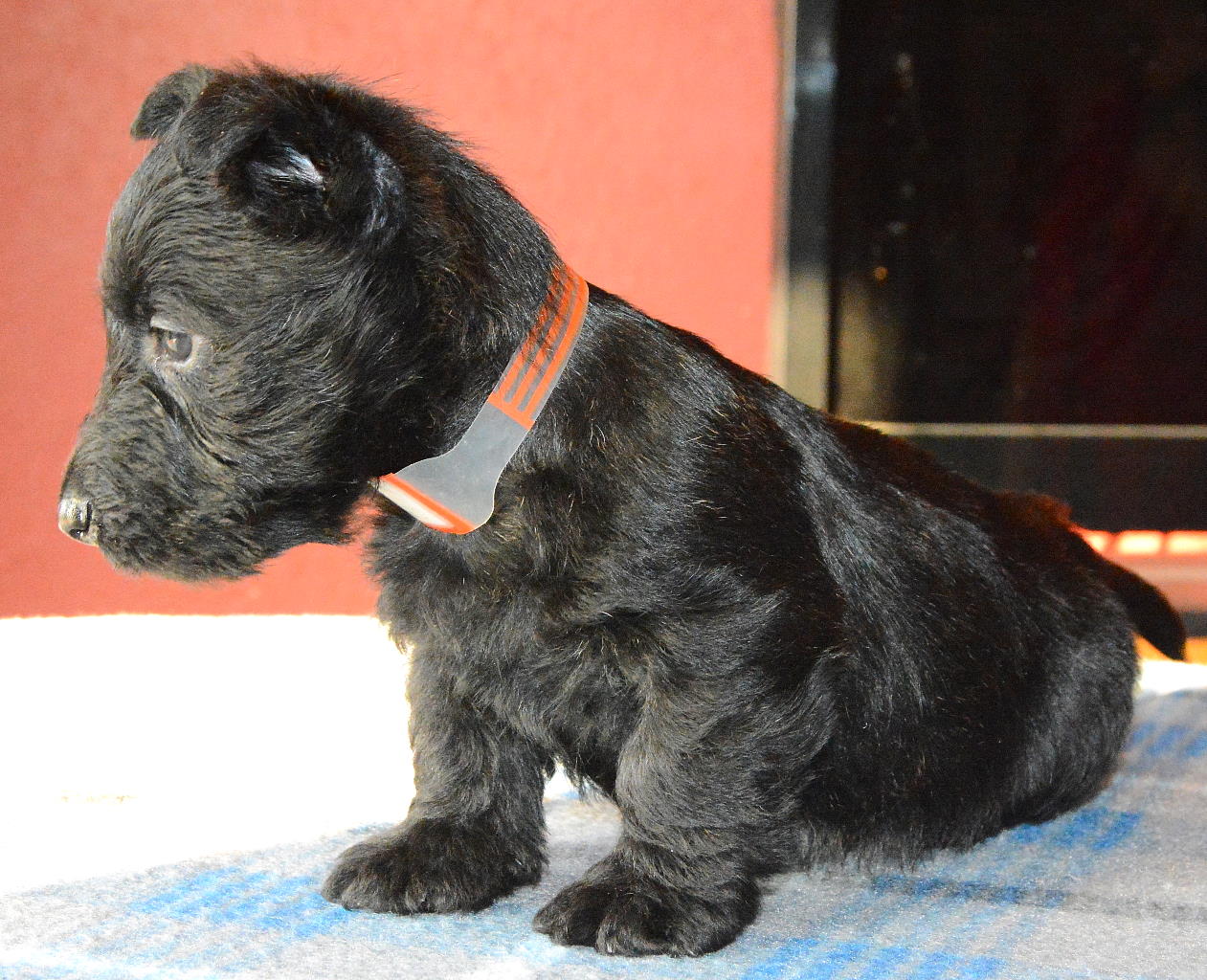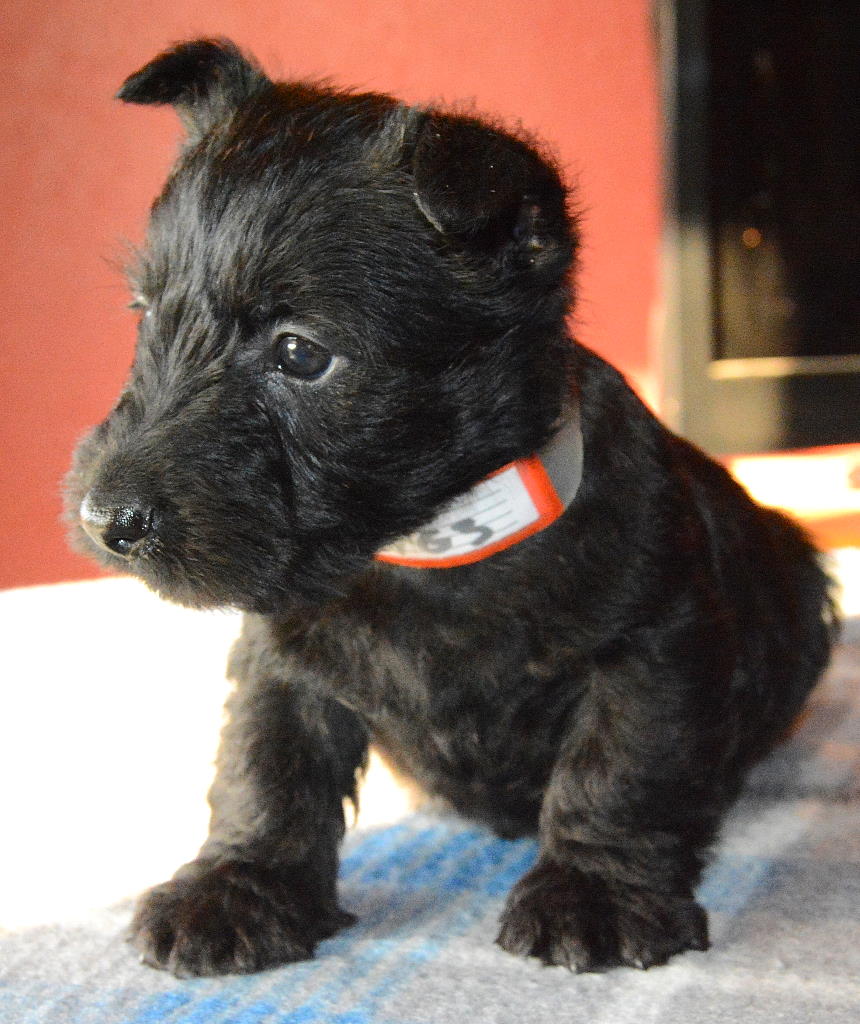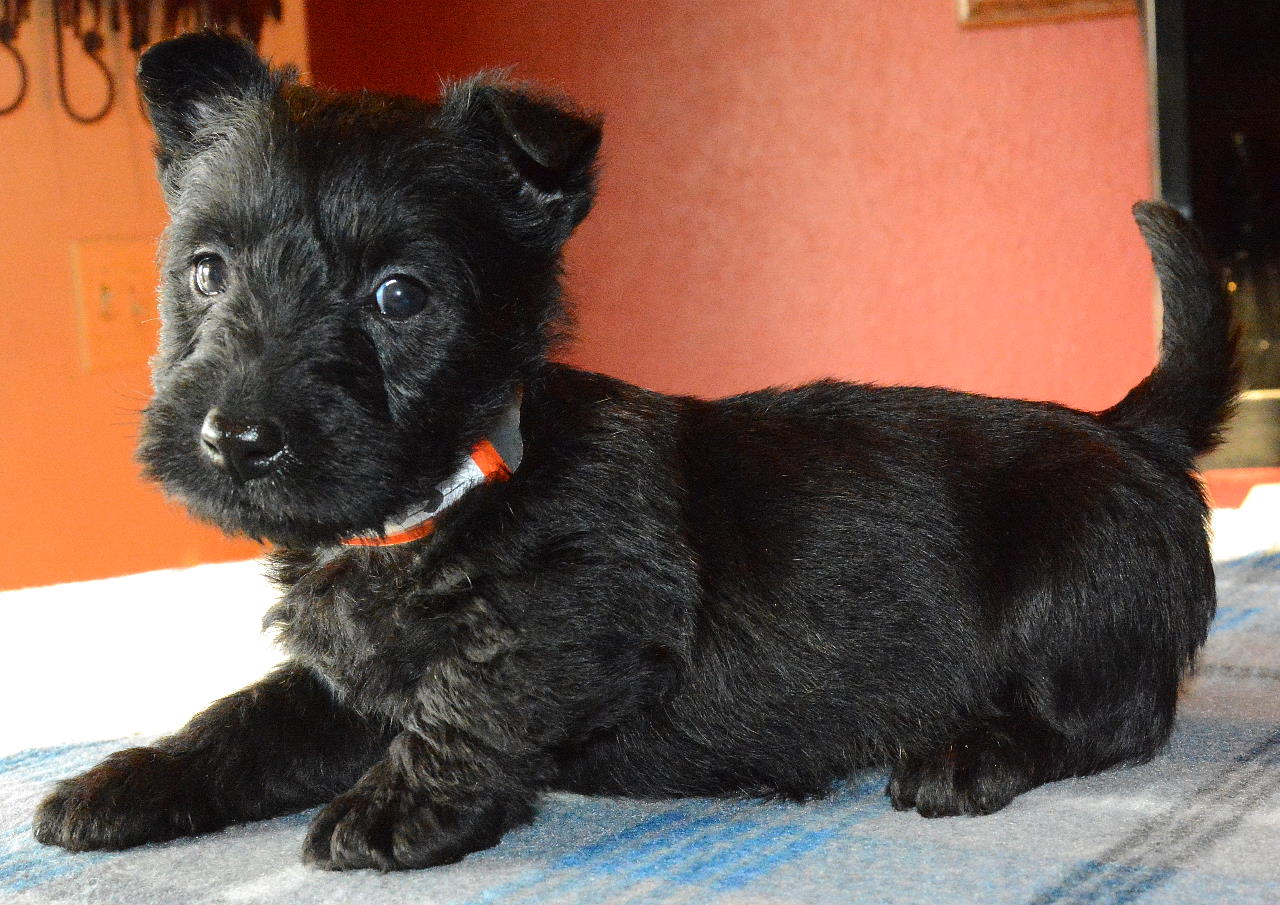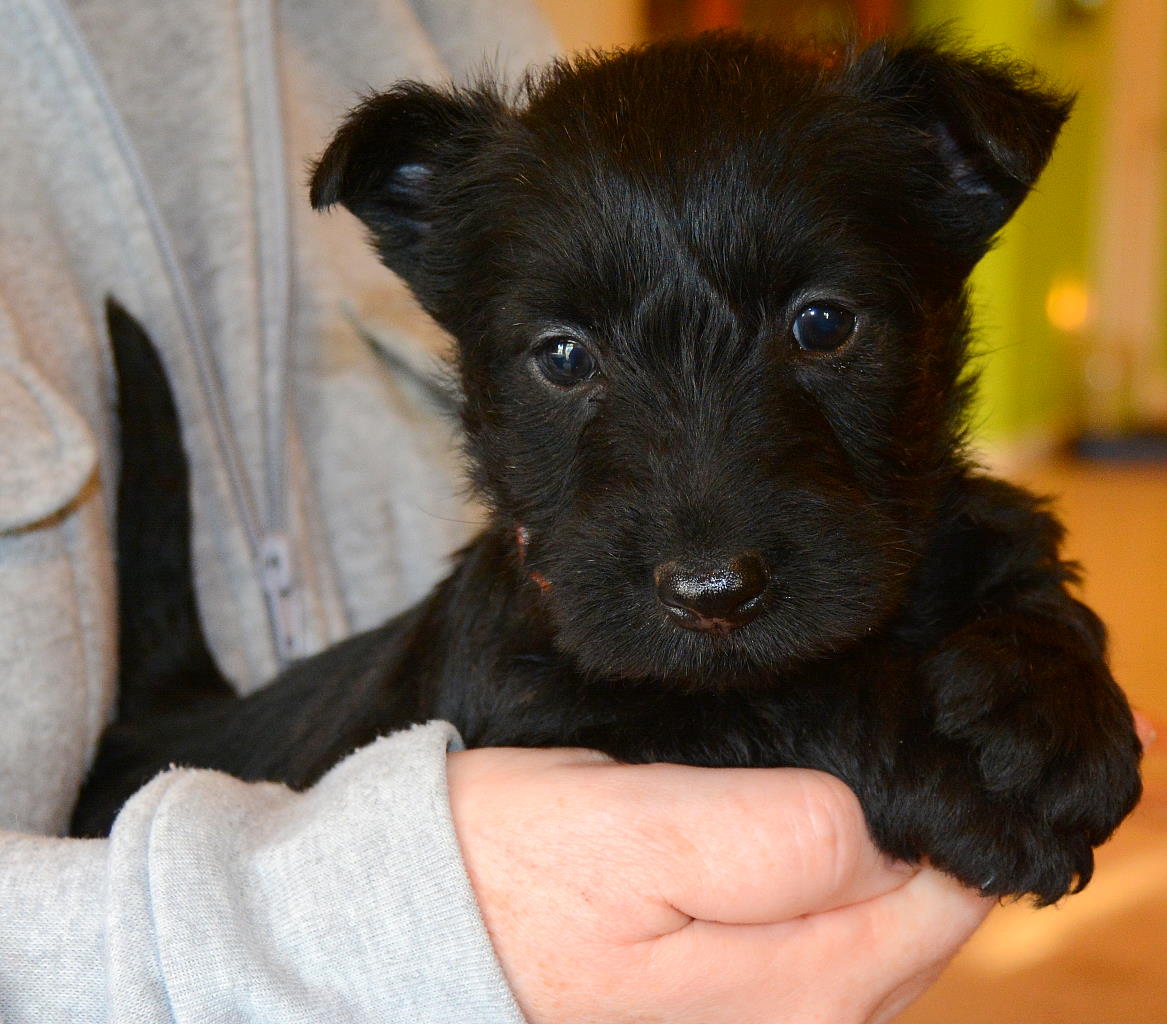 Girl #4
I think she is also a snuggler, she likes to be held.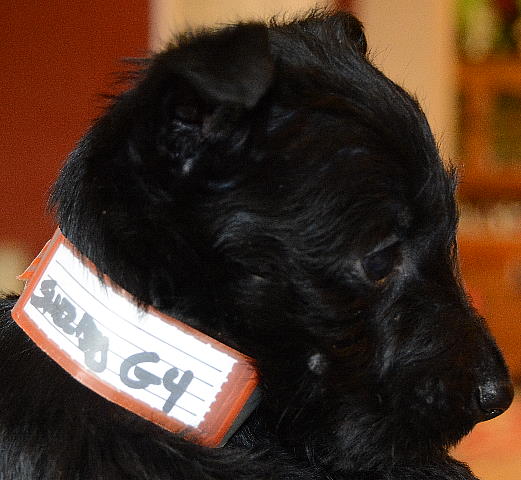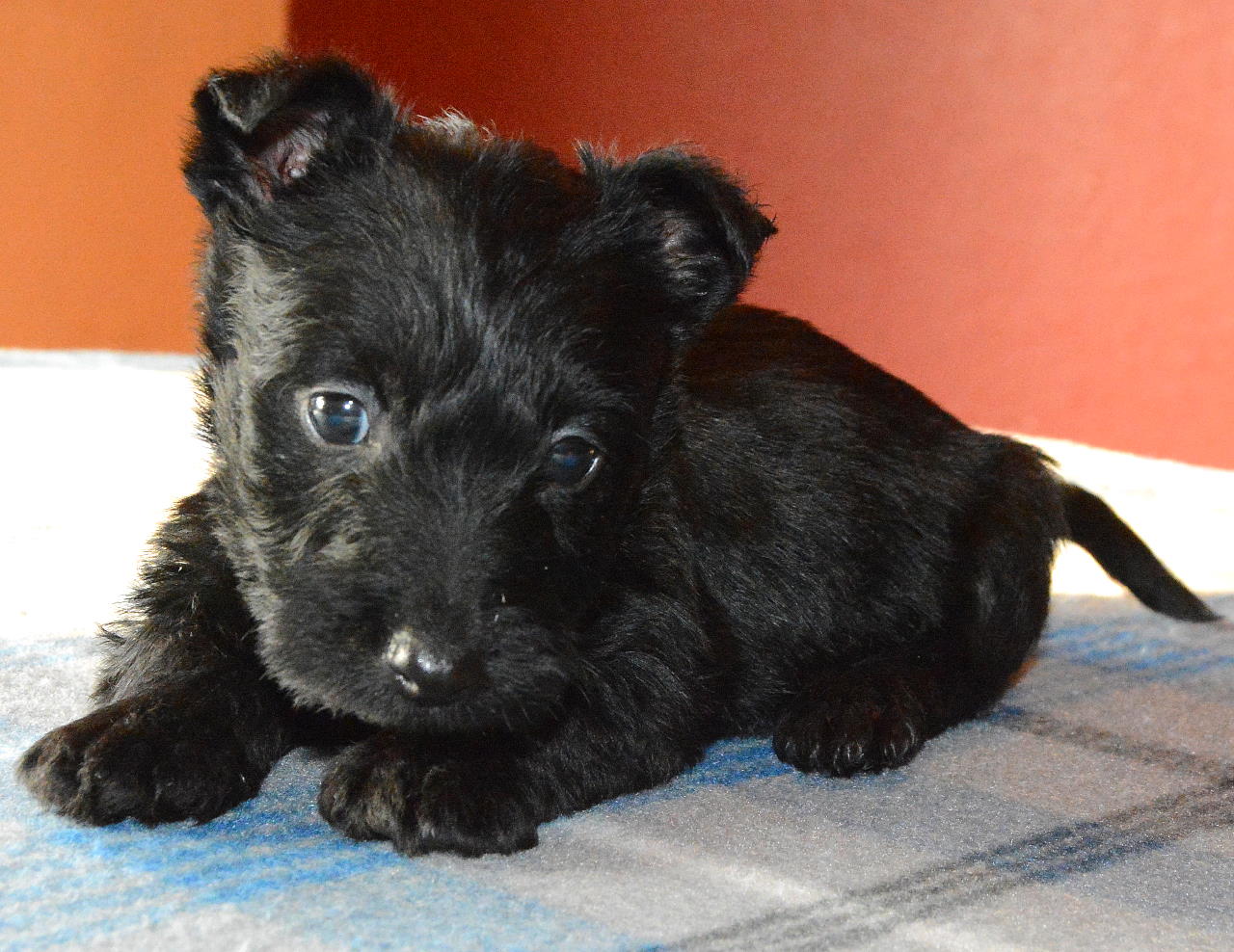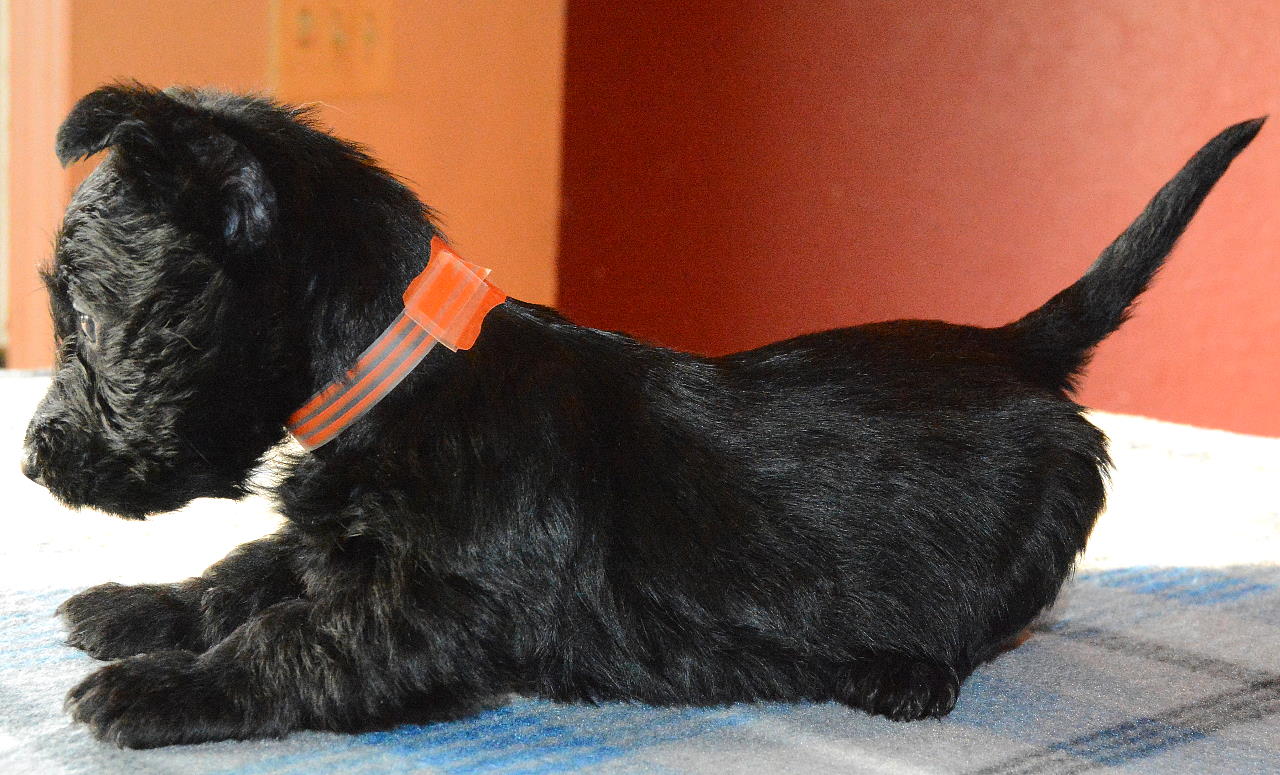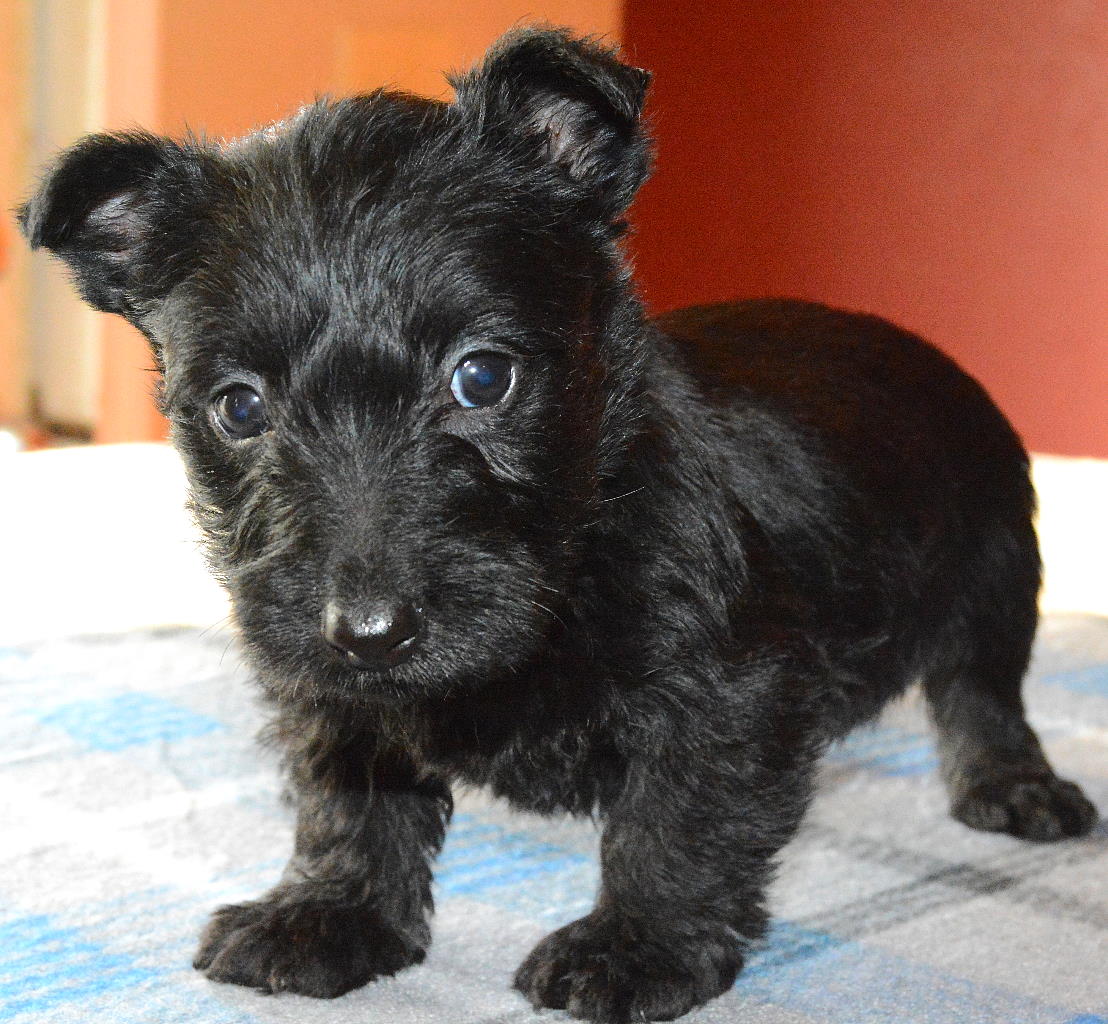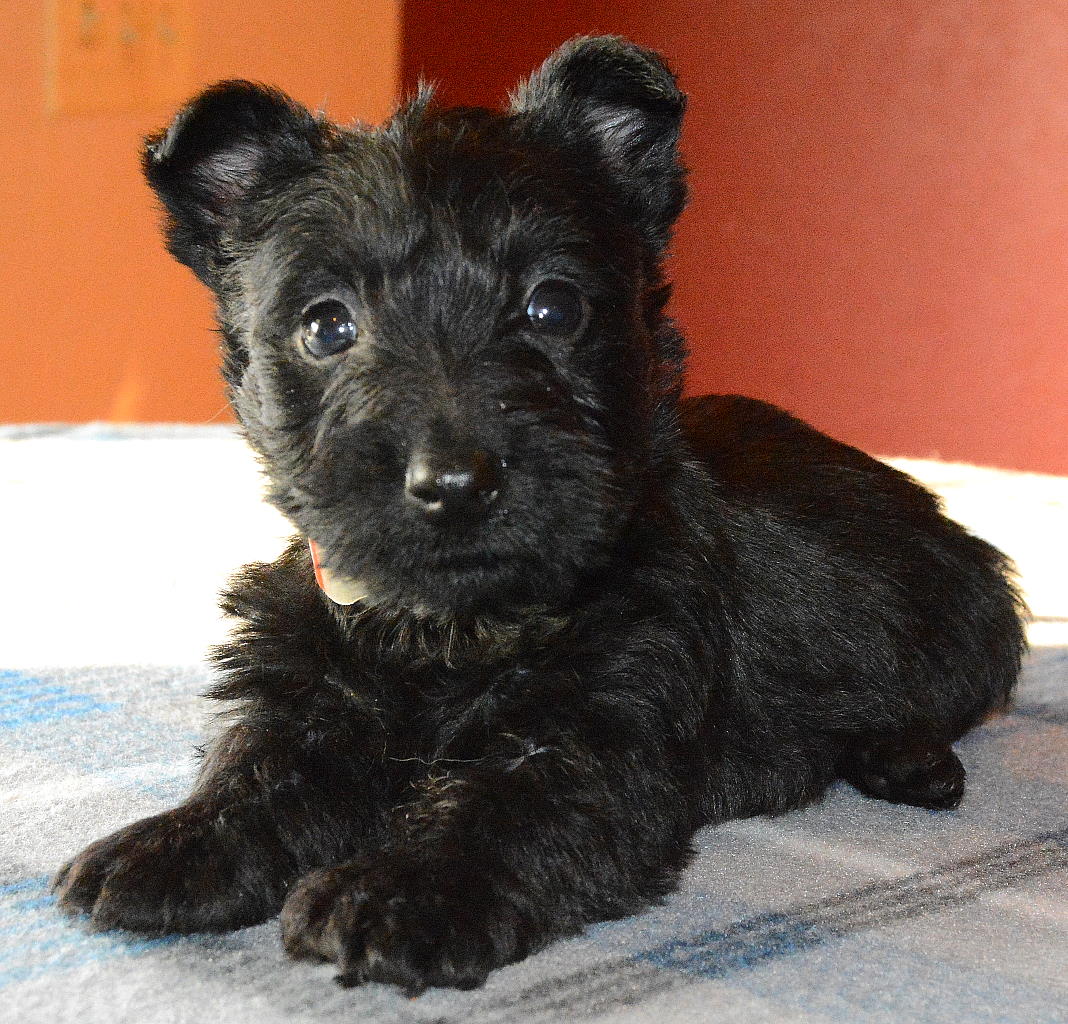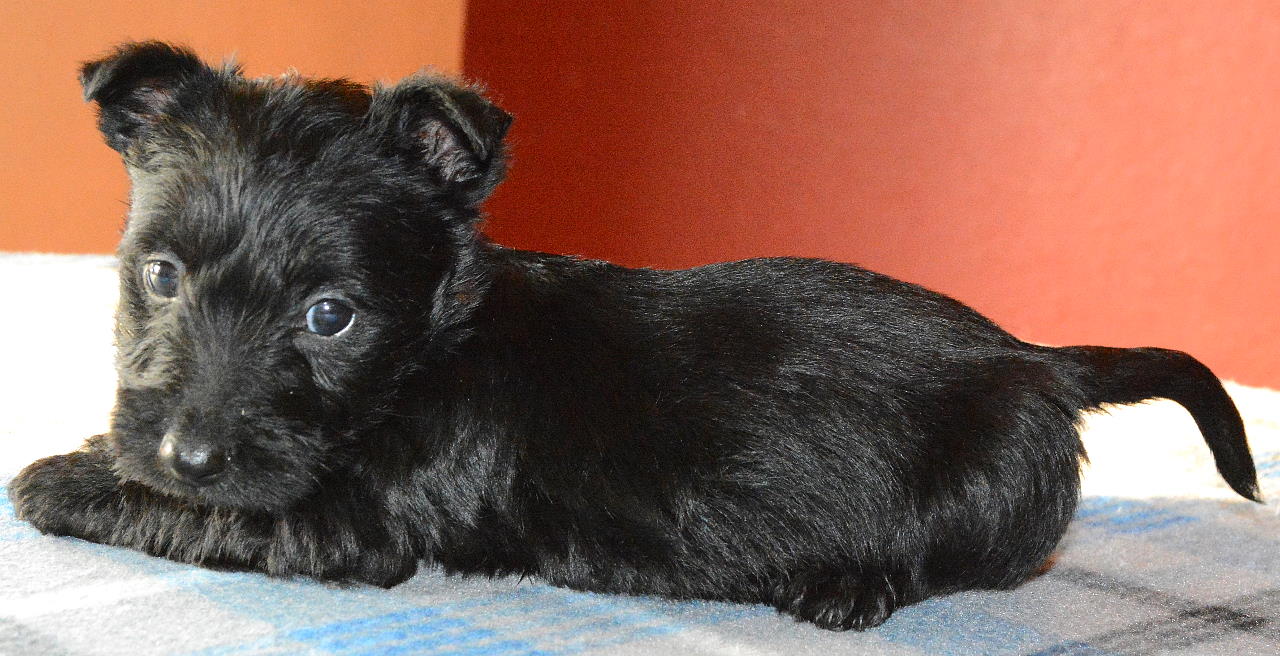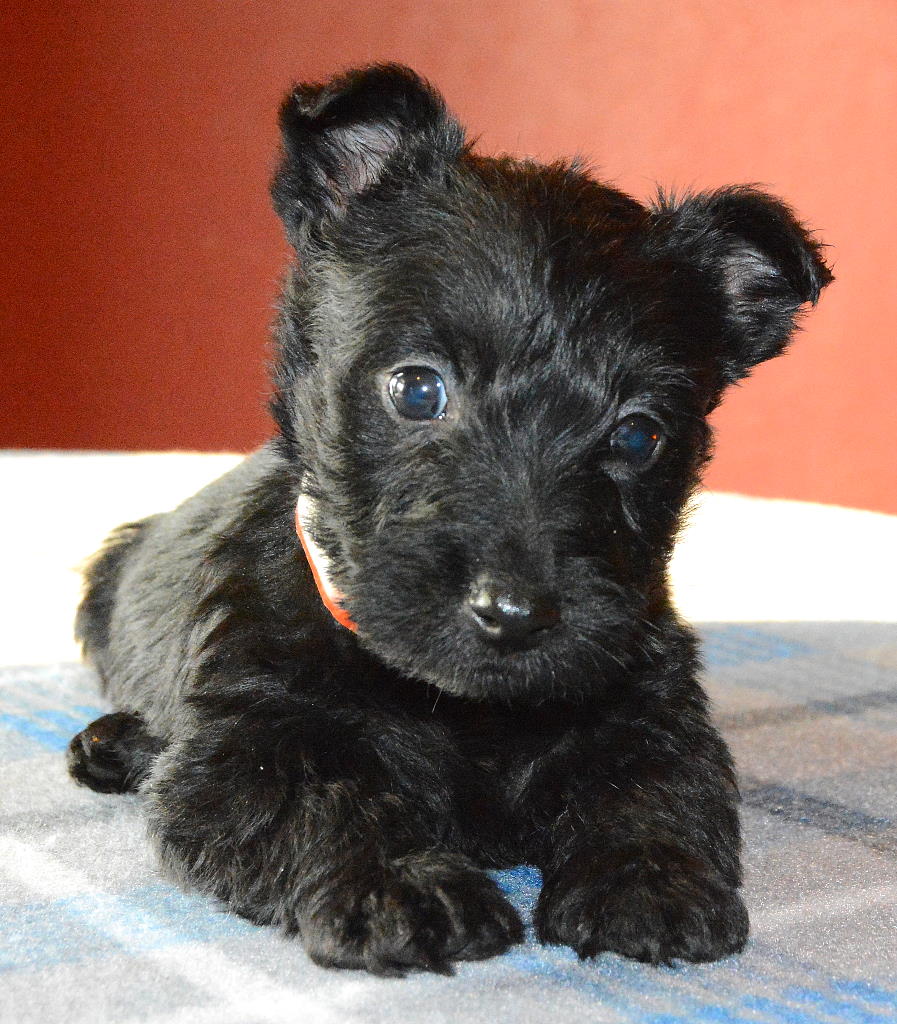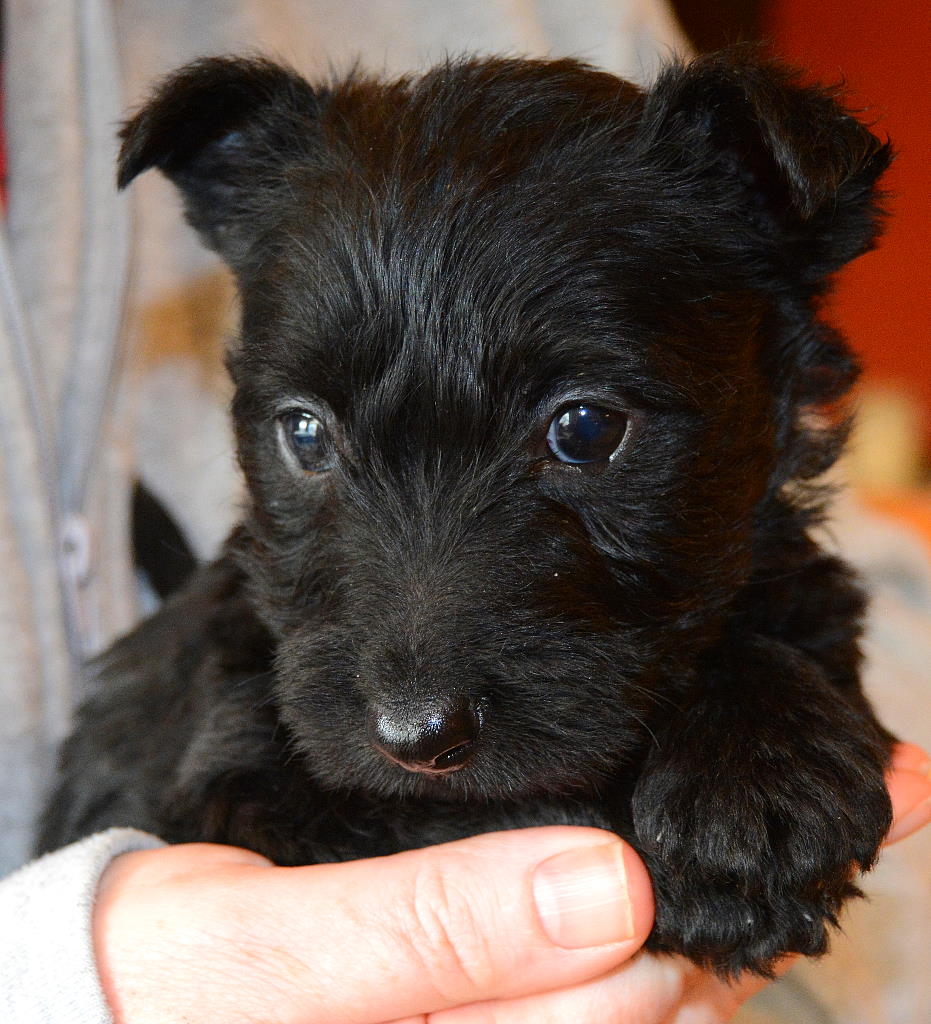 Girl #5
She is confident and secure and likes to play.
She might have the most brindle on her of any of the girls.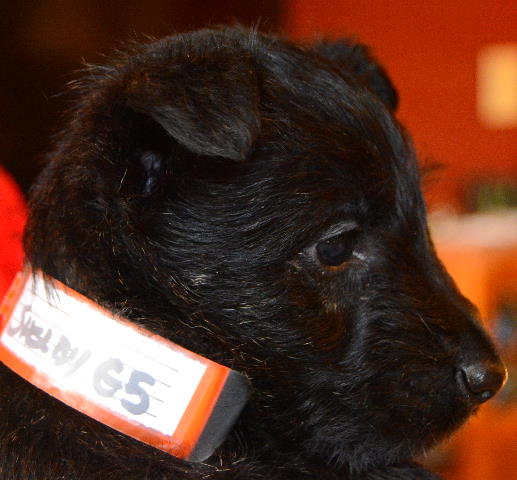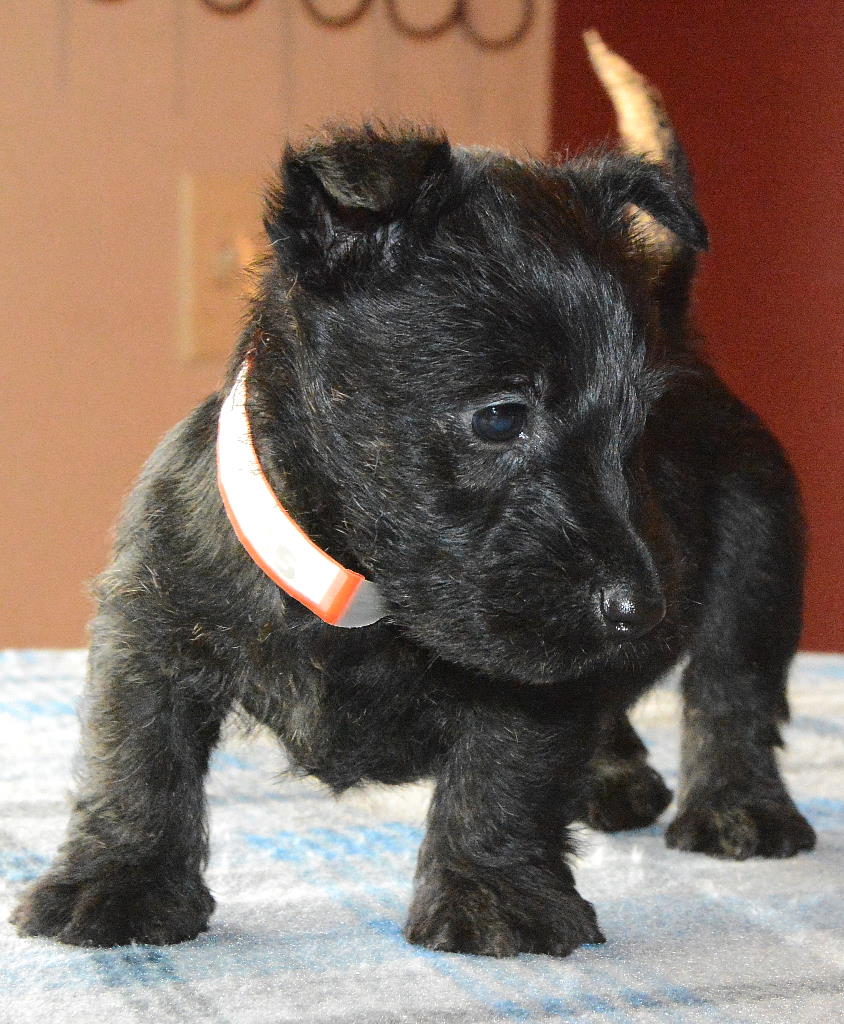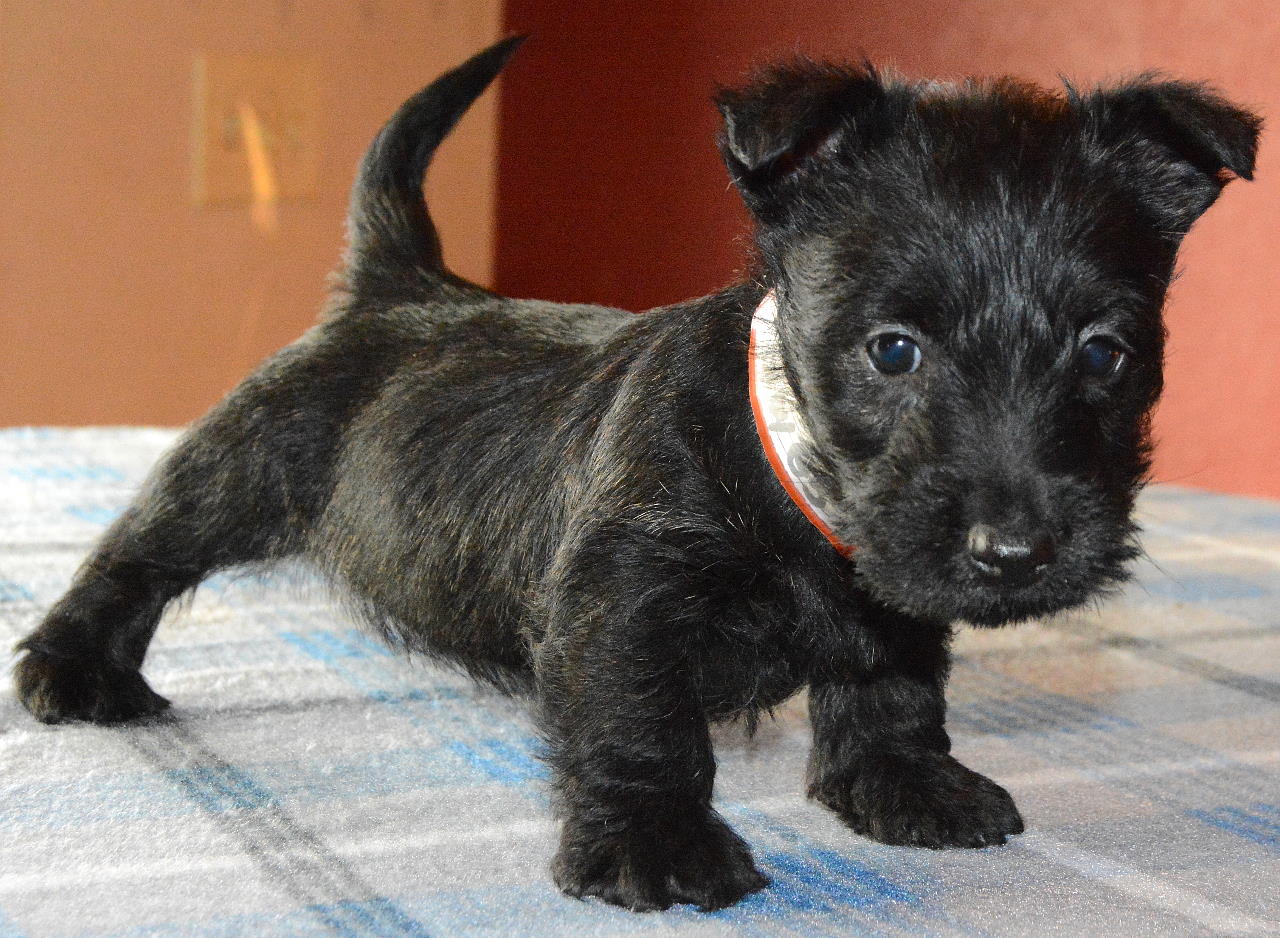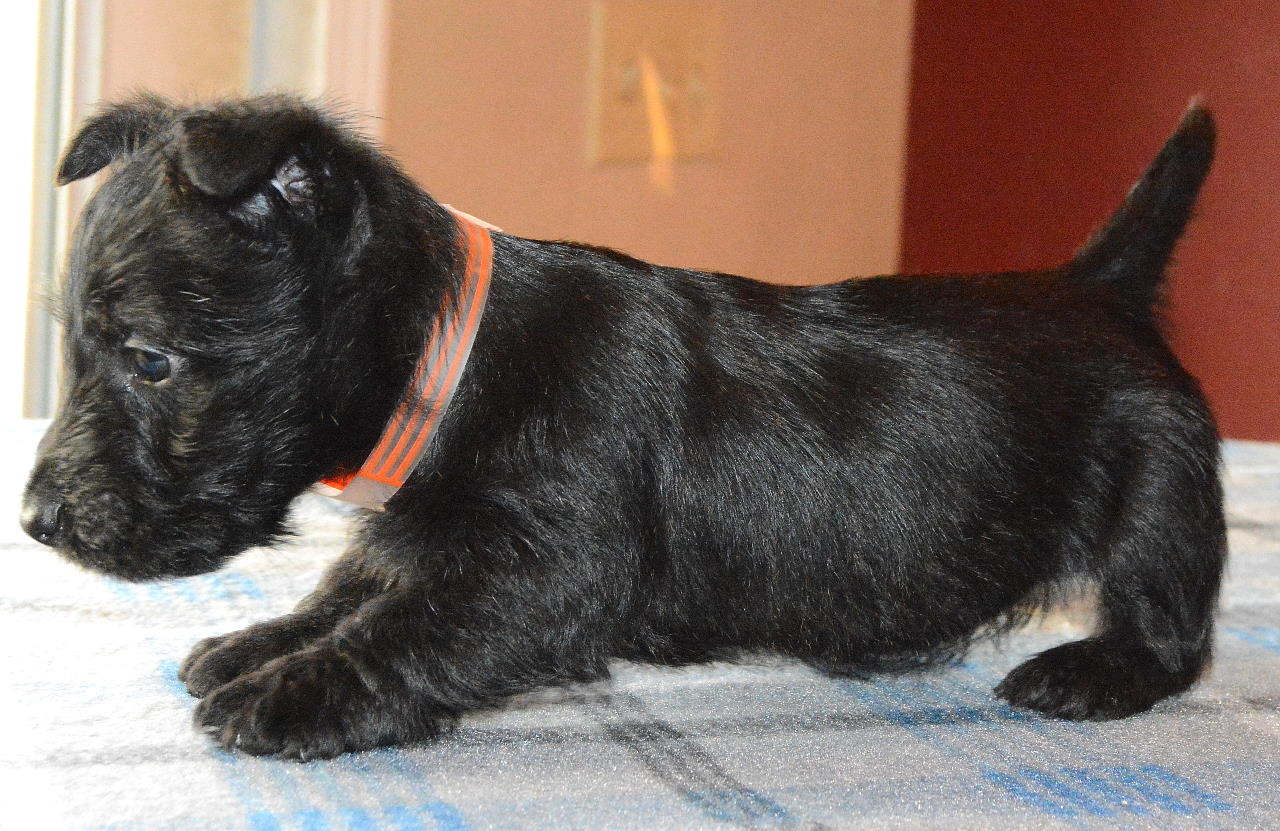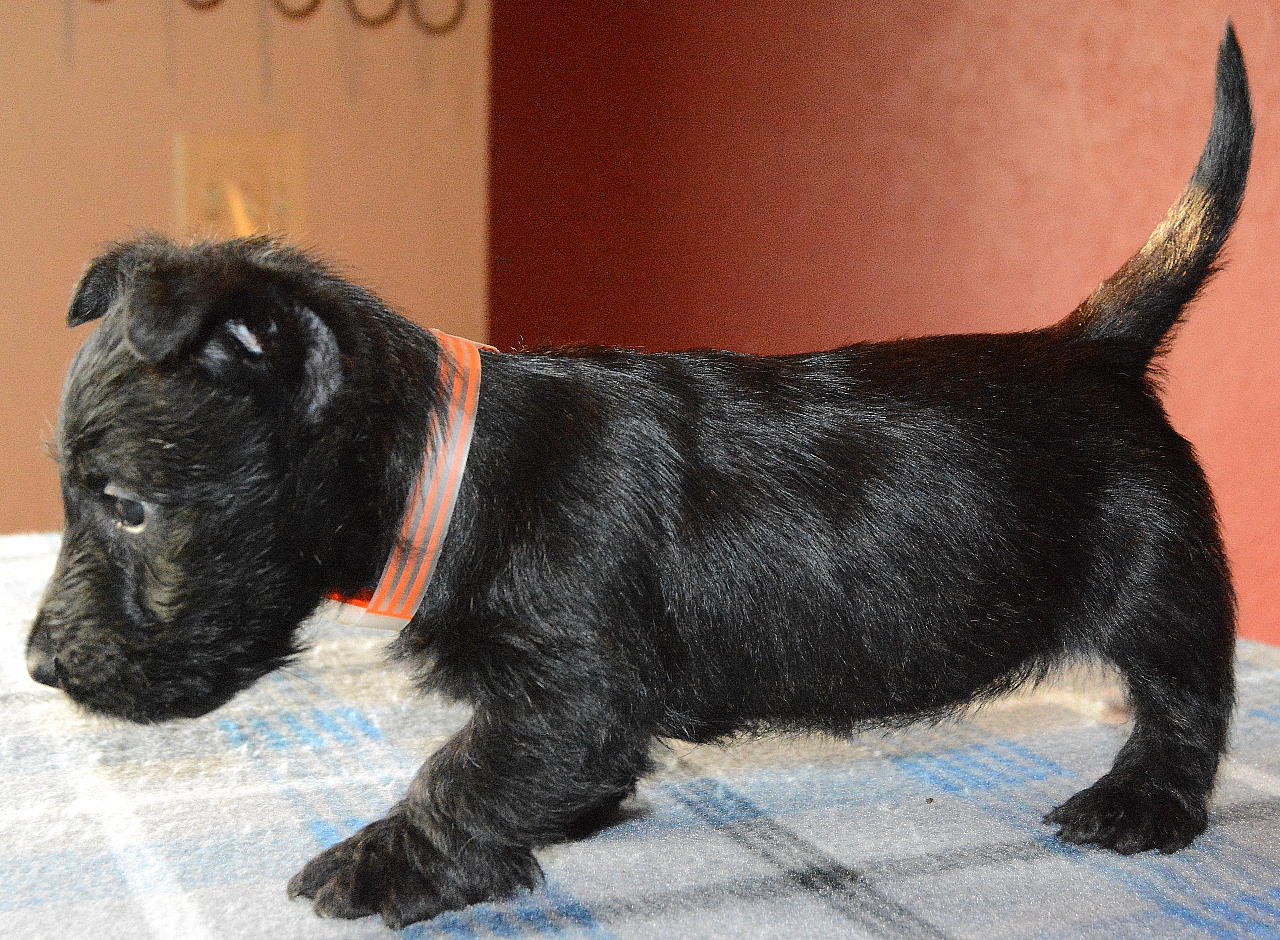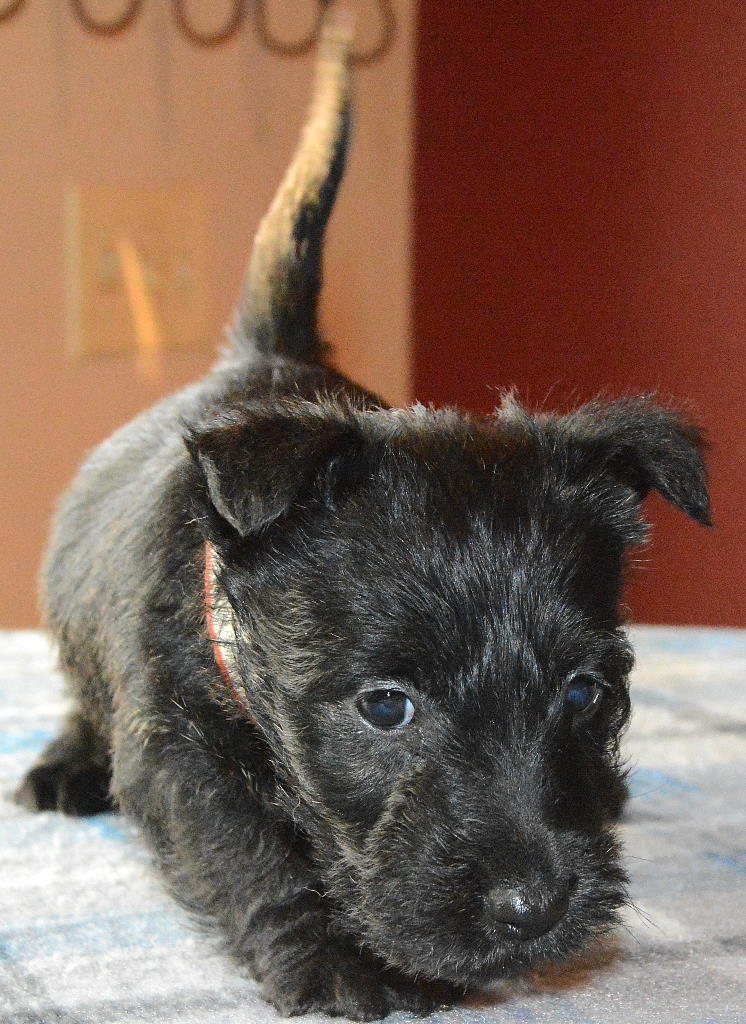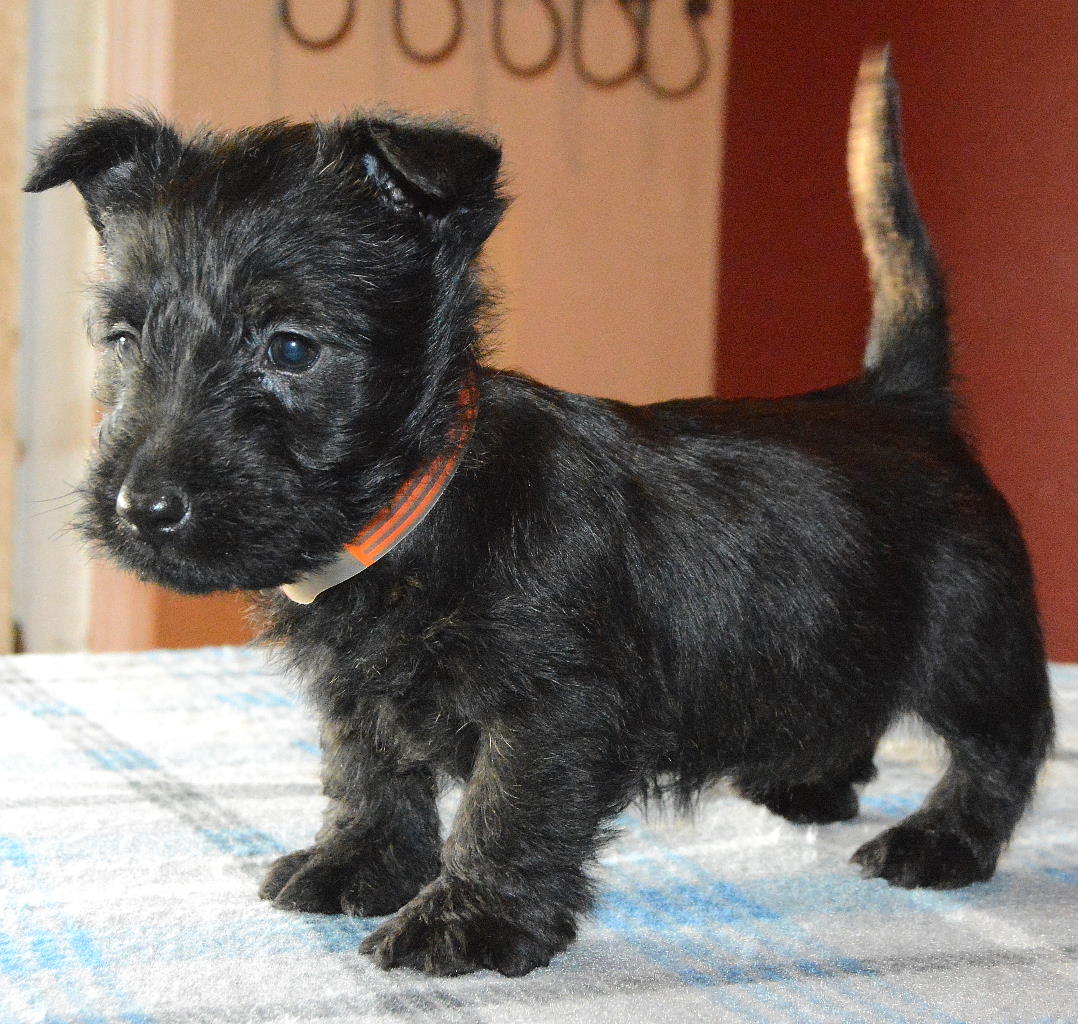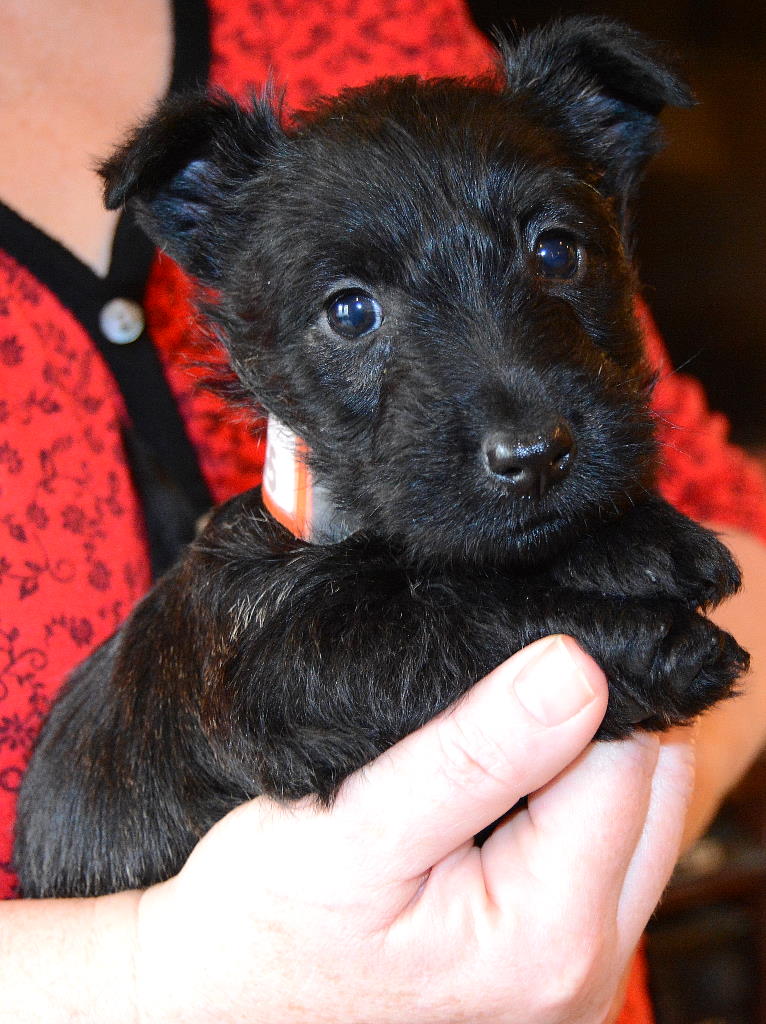 Girl #6
A little nervous at 1st but springs to action when she feels safe.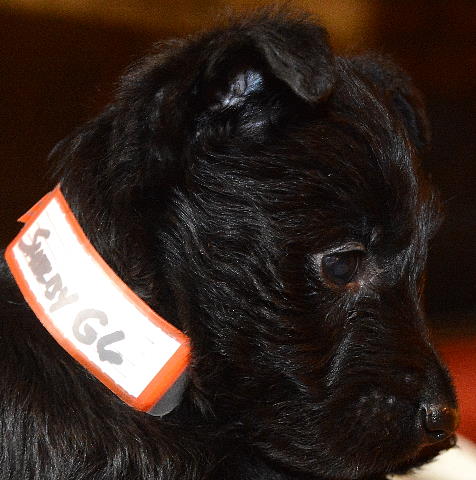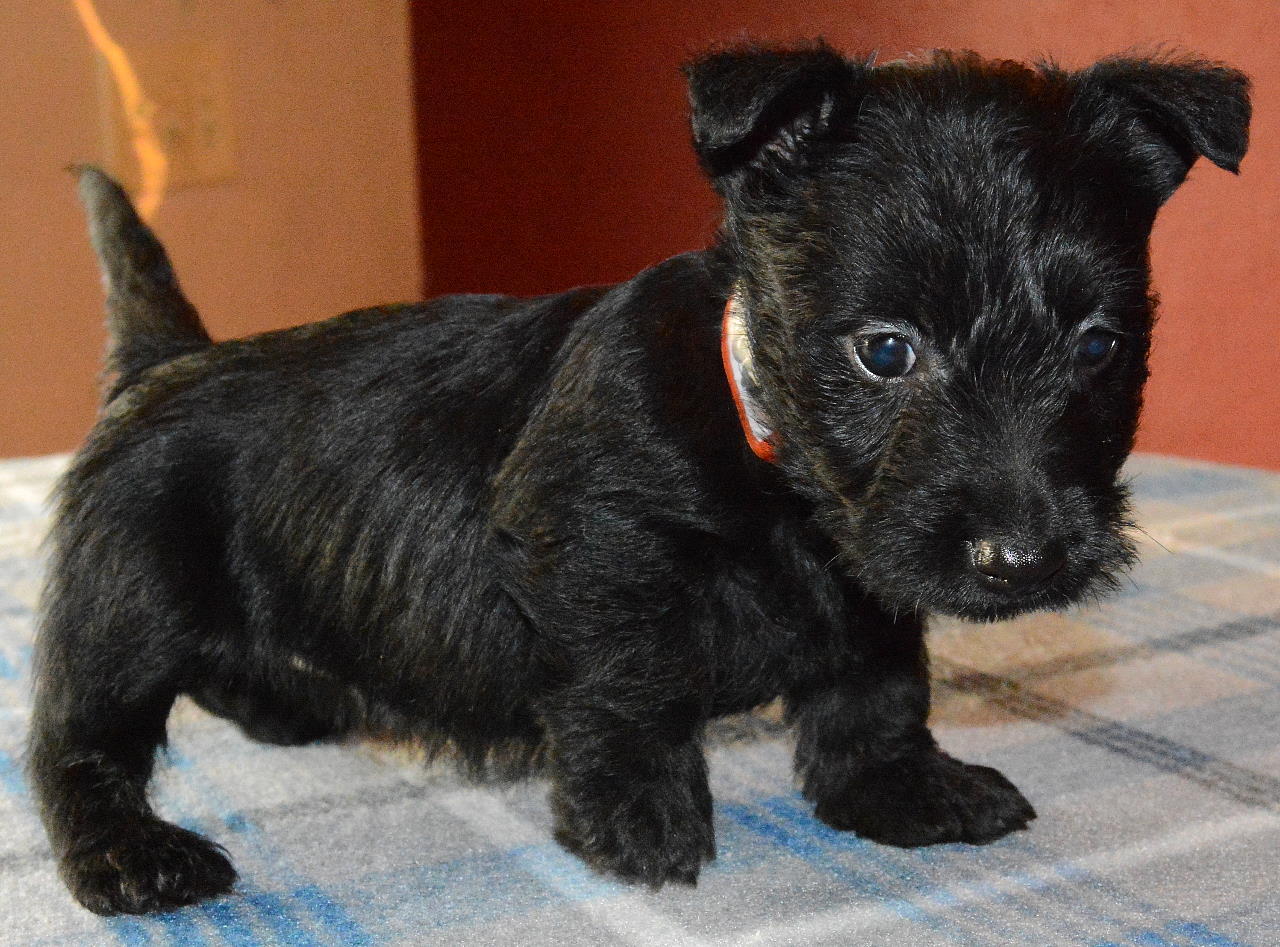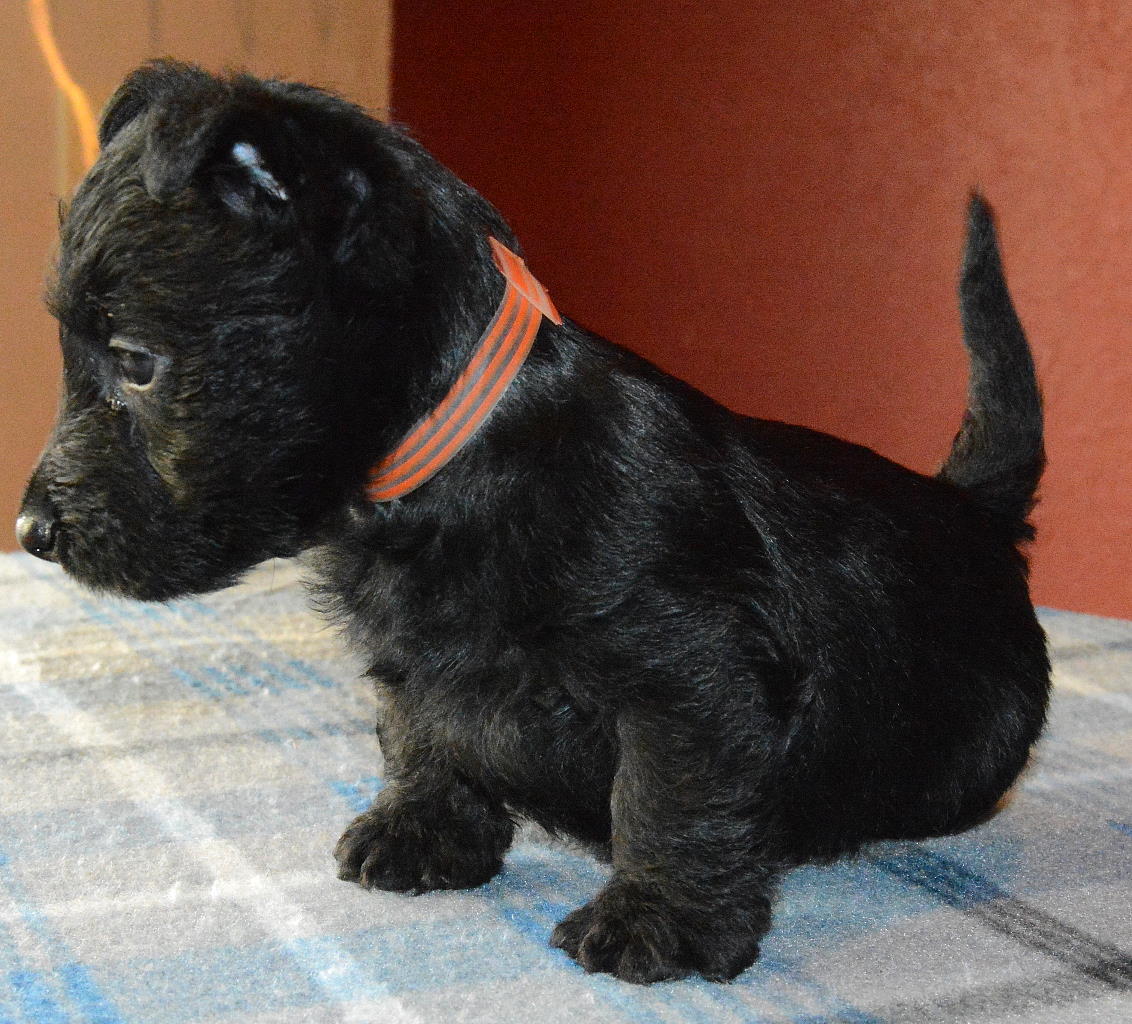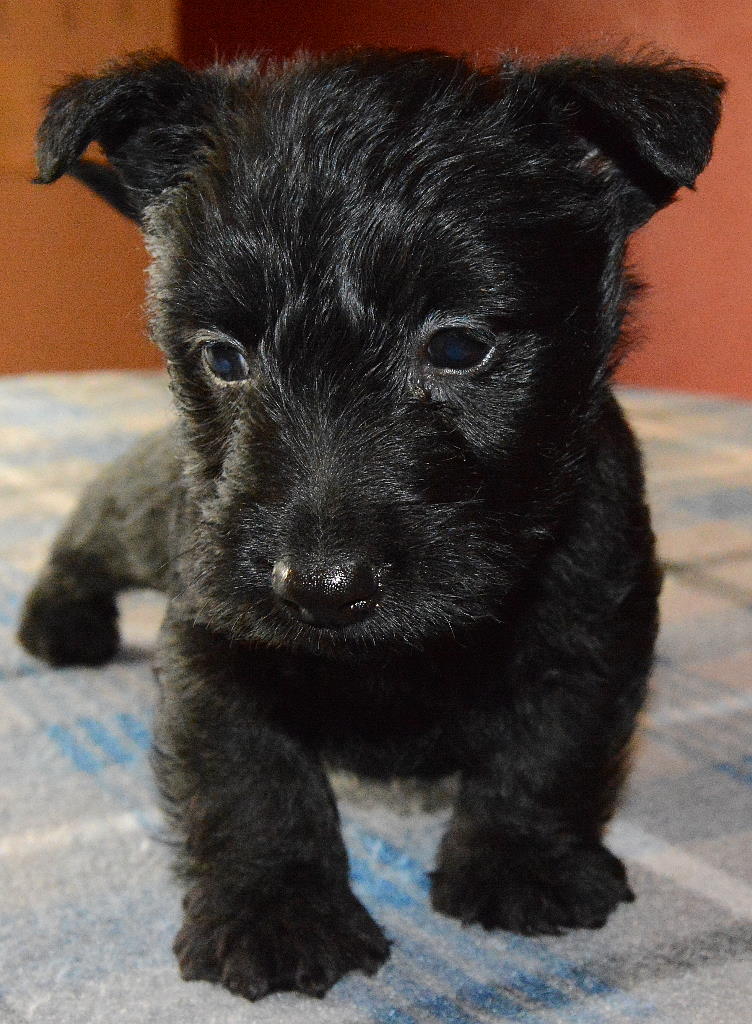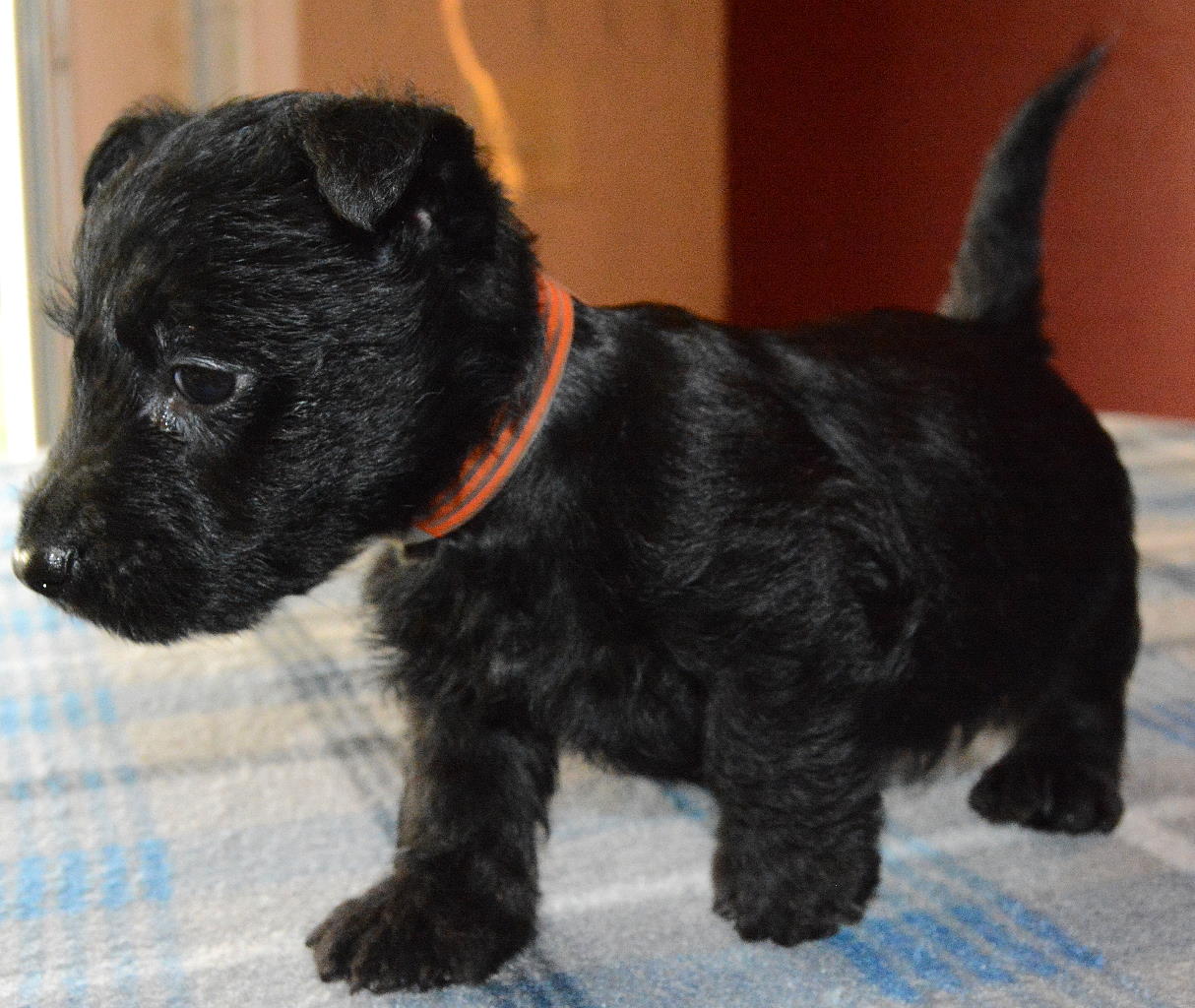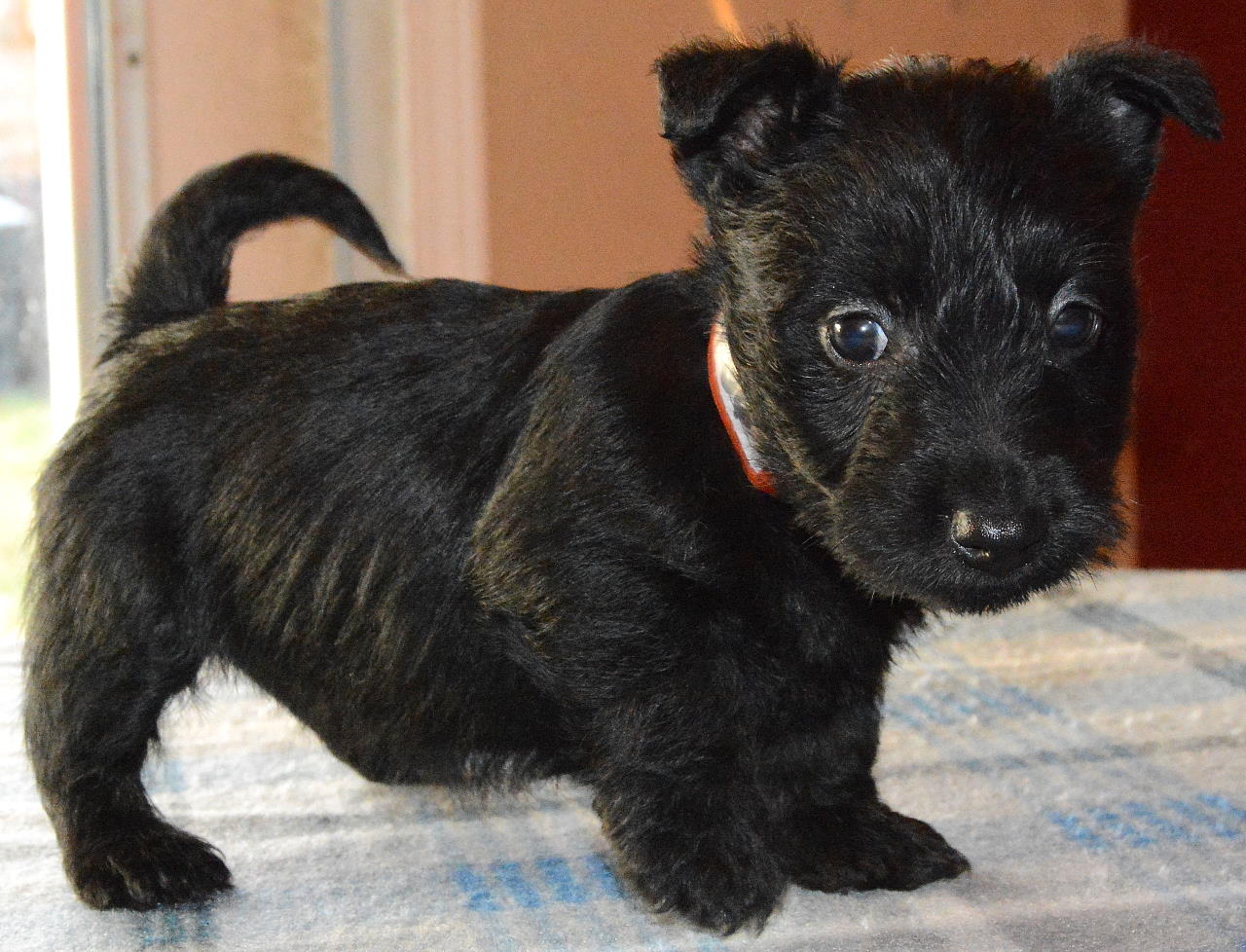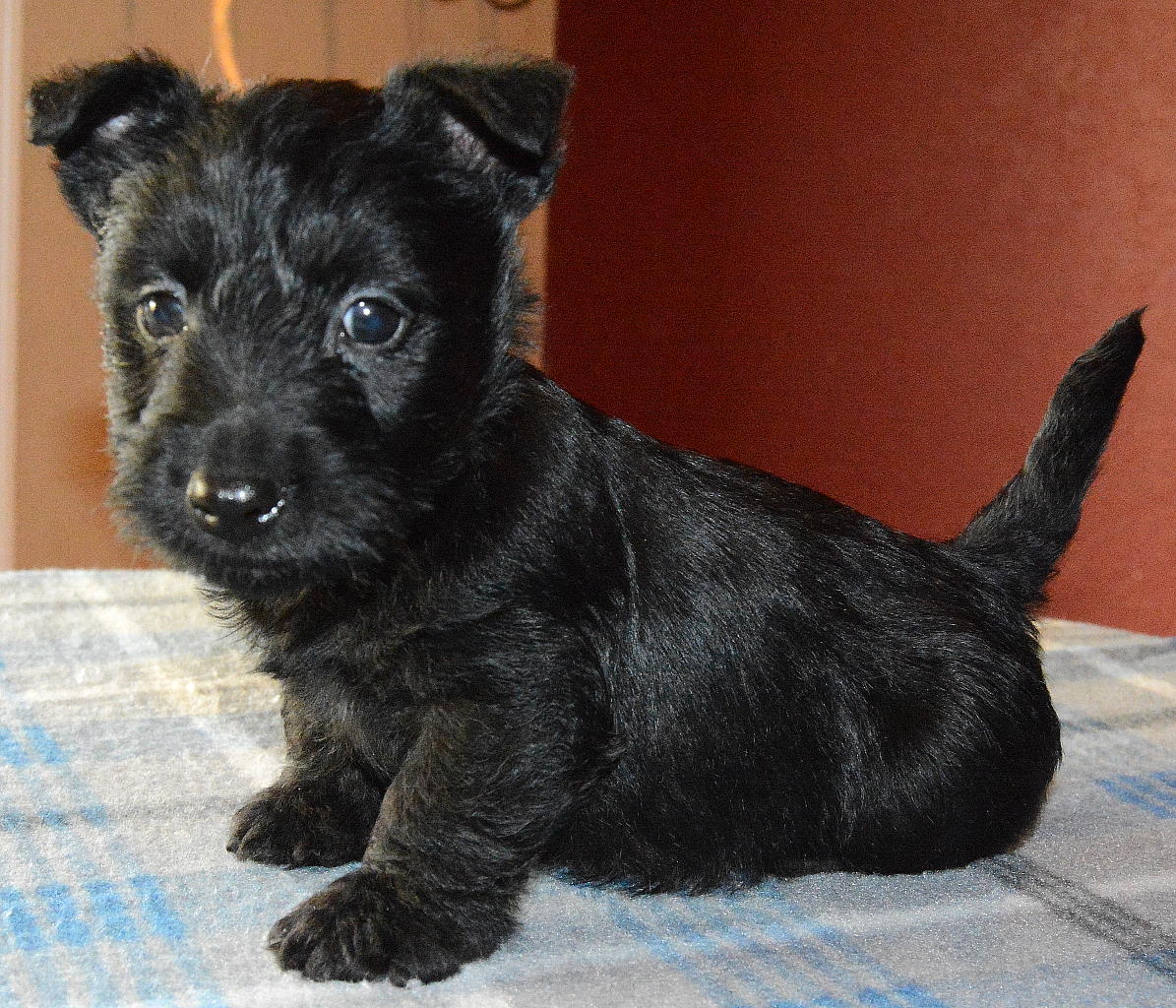 Girl #7
Last but not least, a bit nervous at 1st but loves to be held and and once she feels safe she is a happy girl.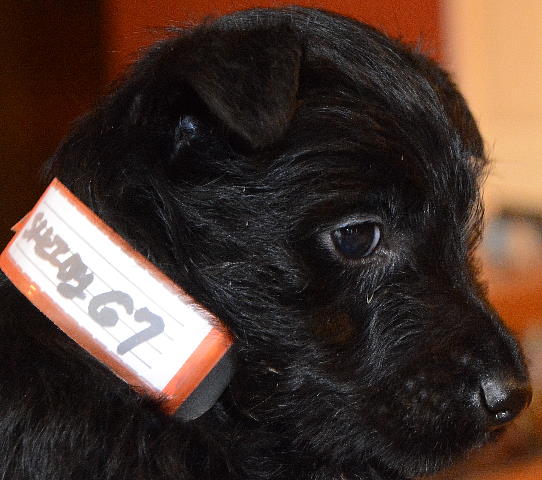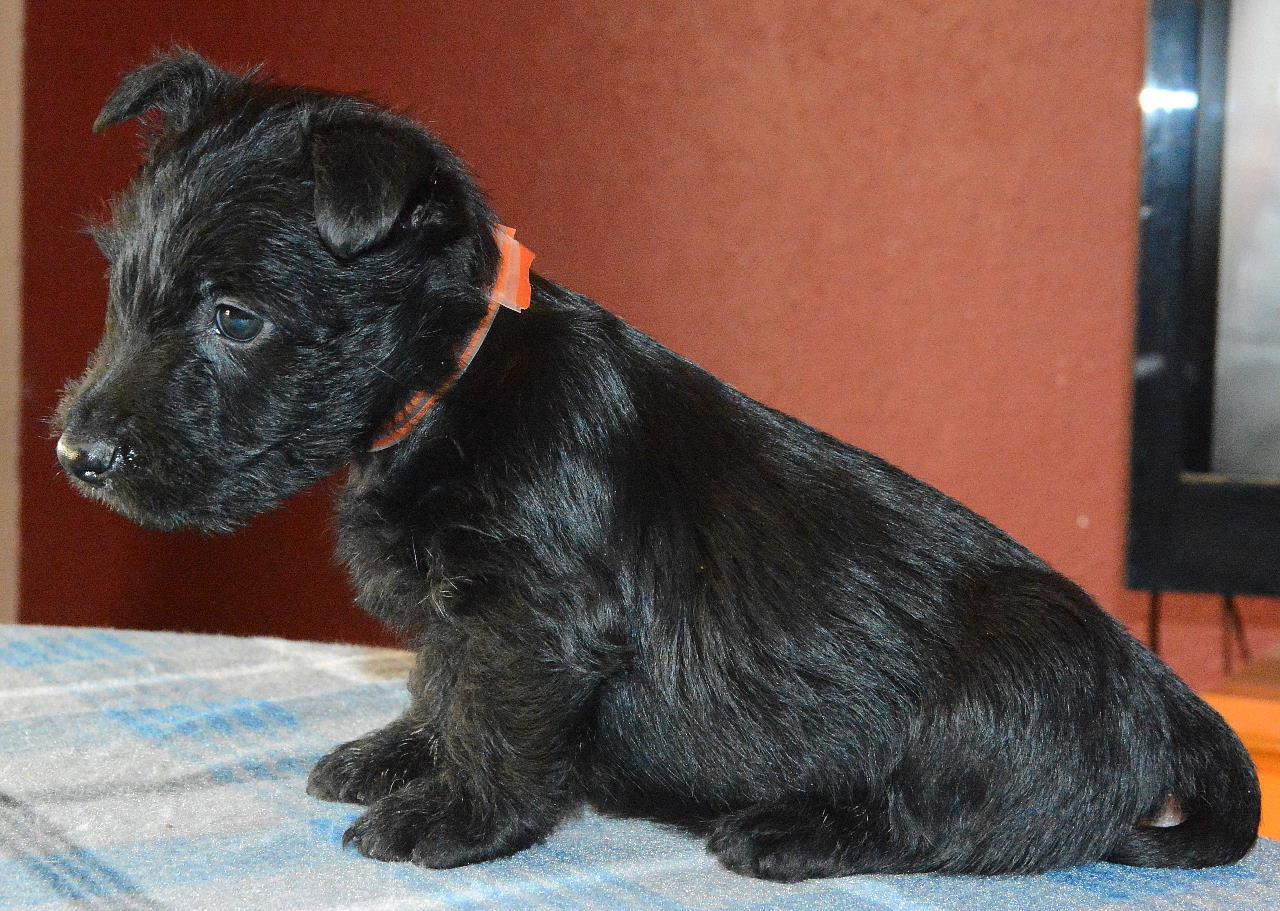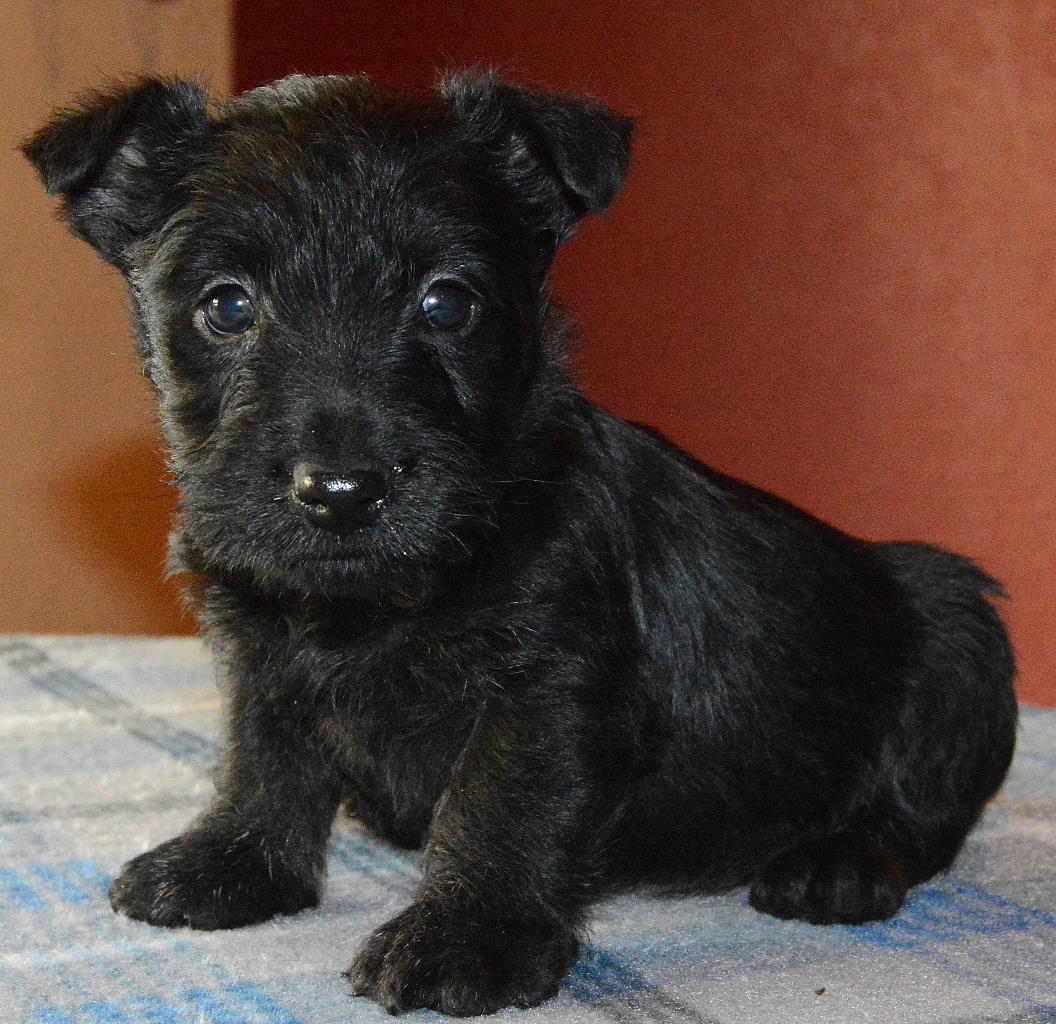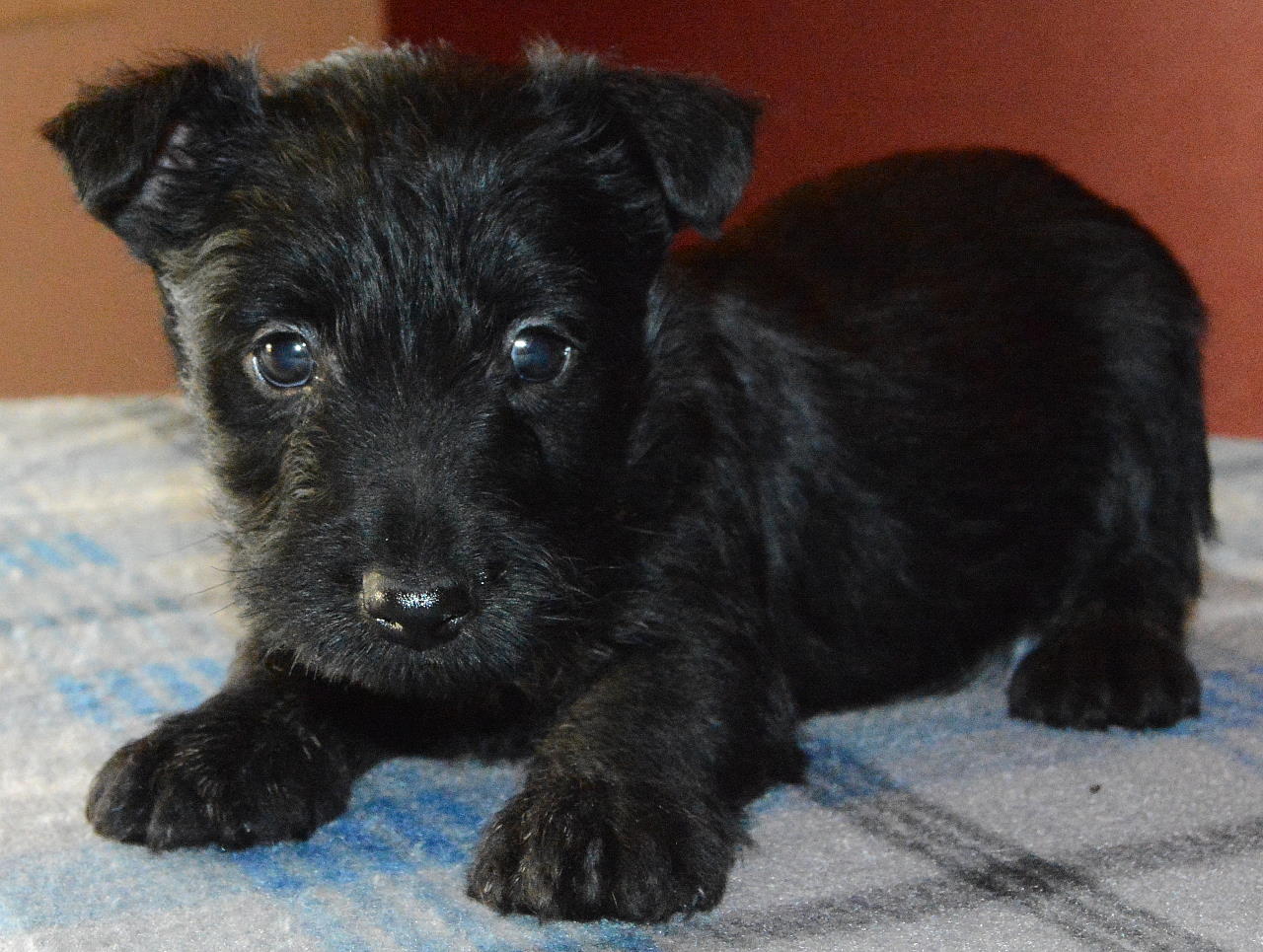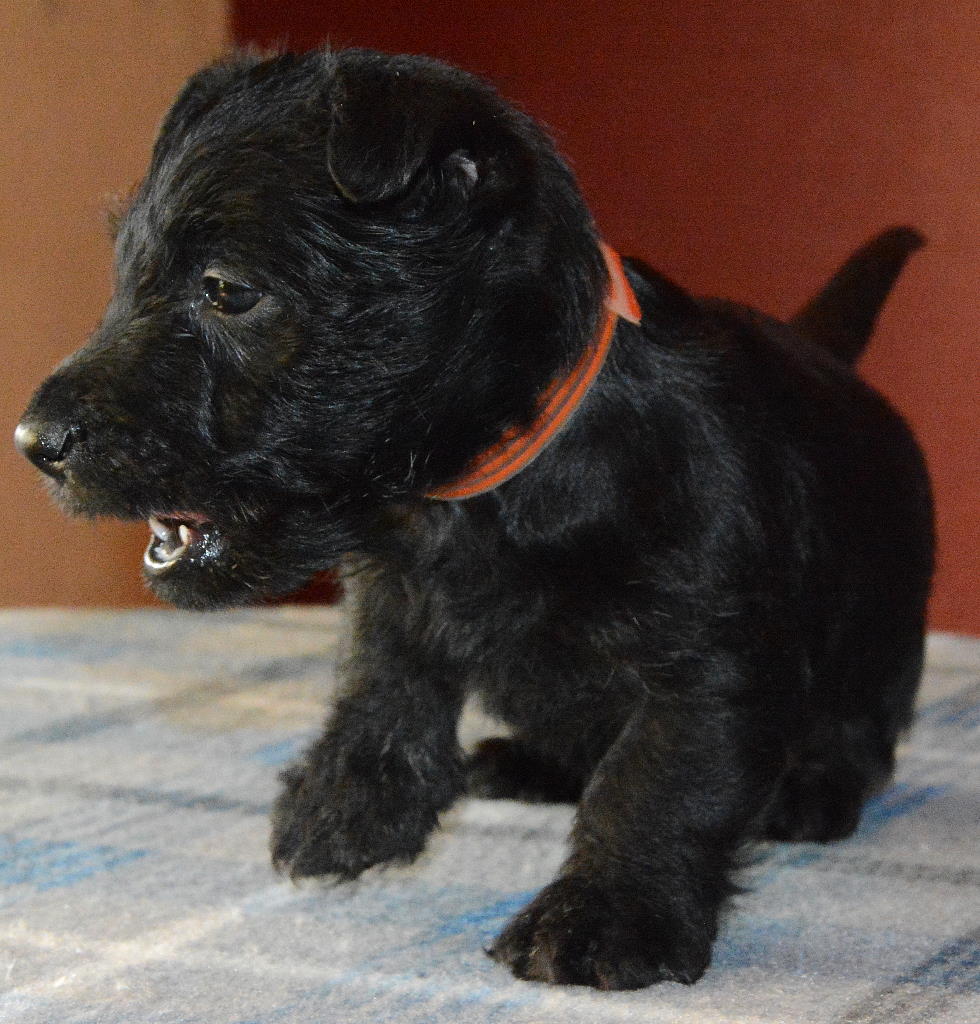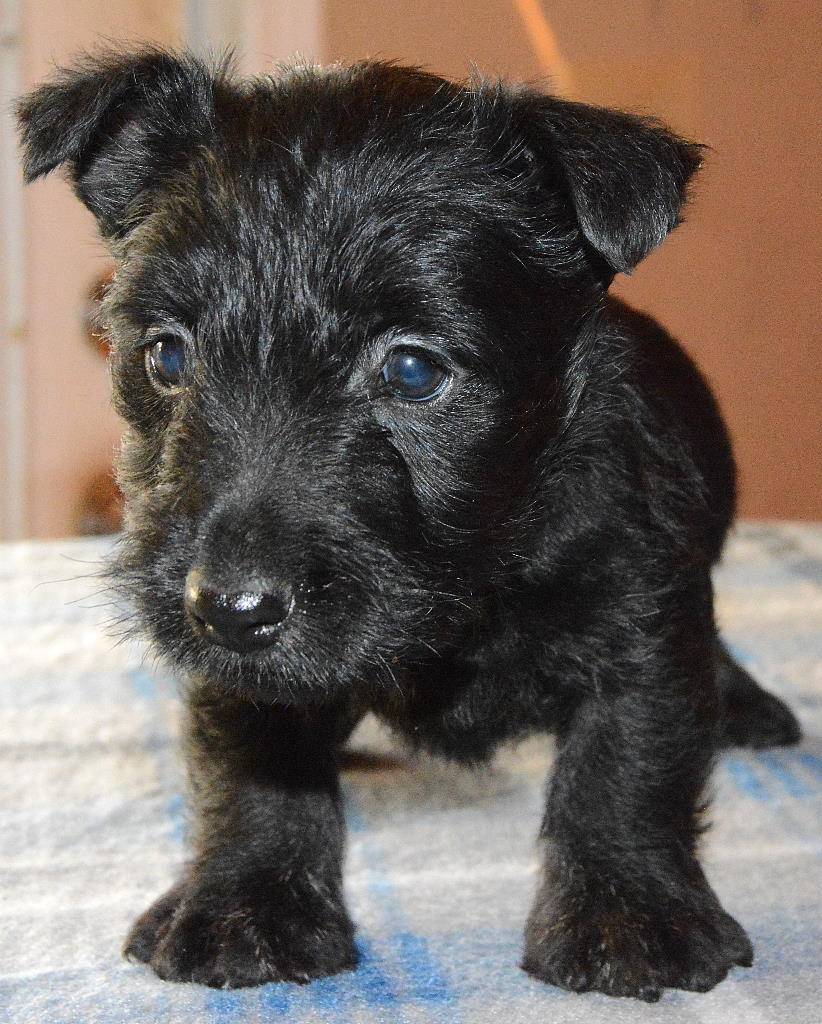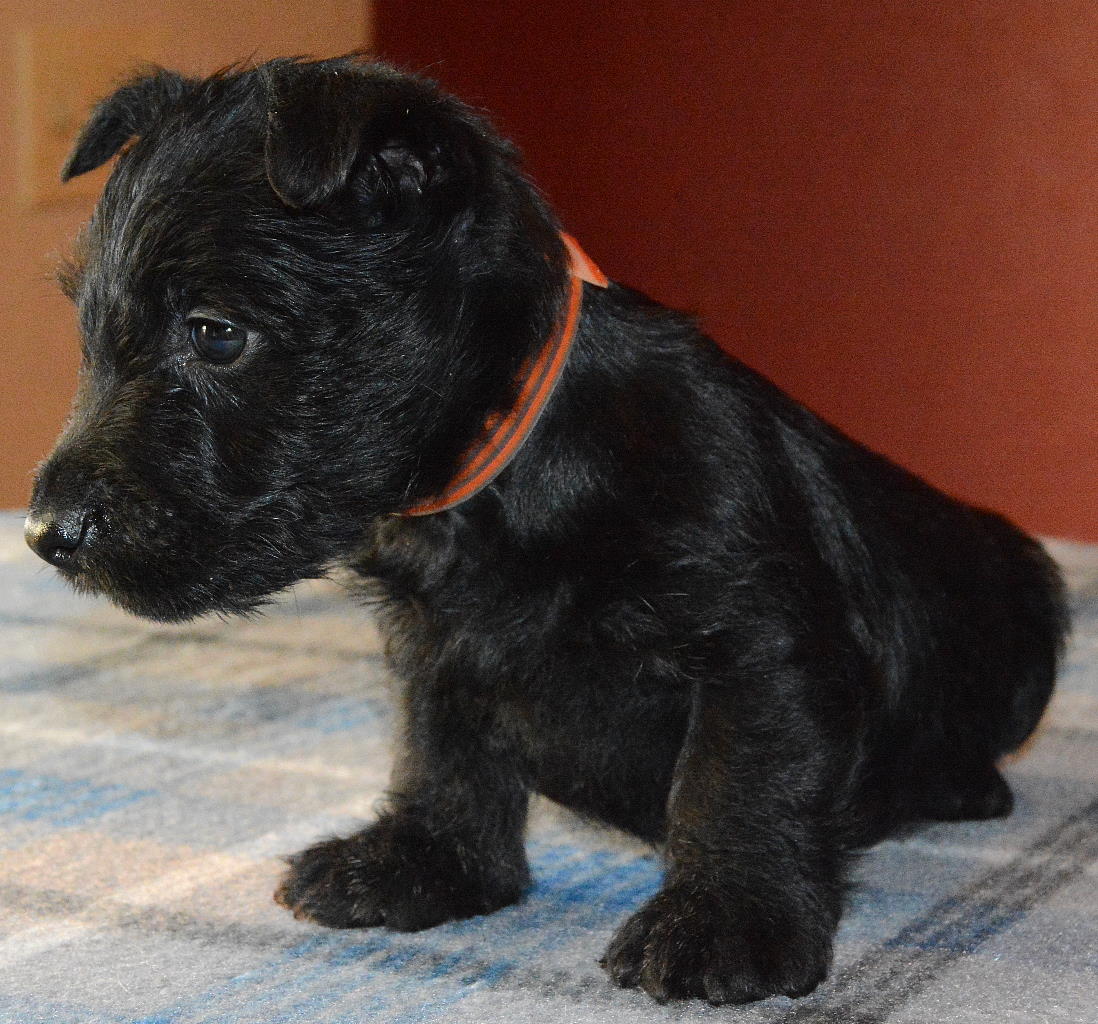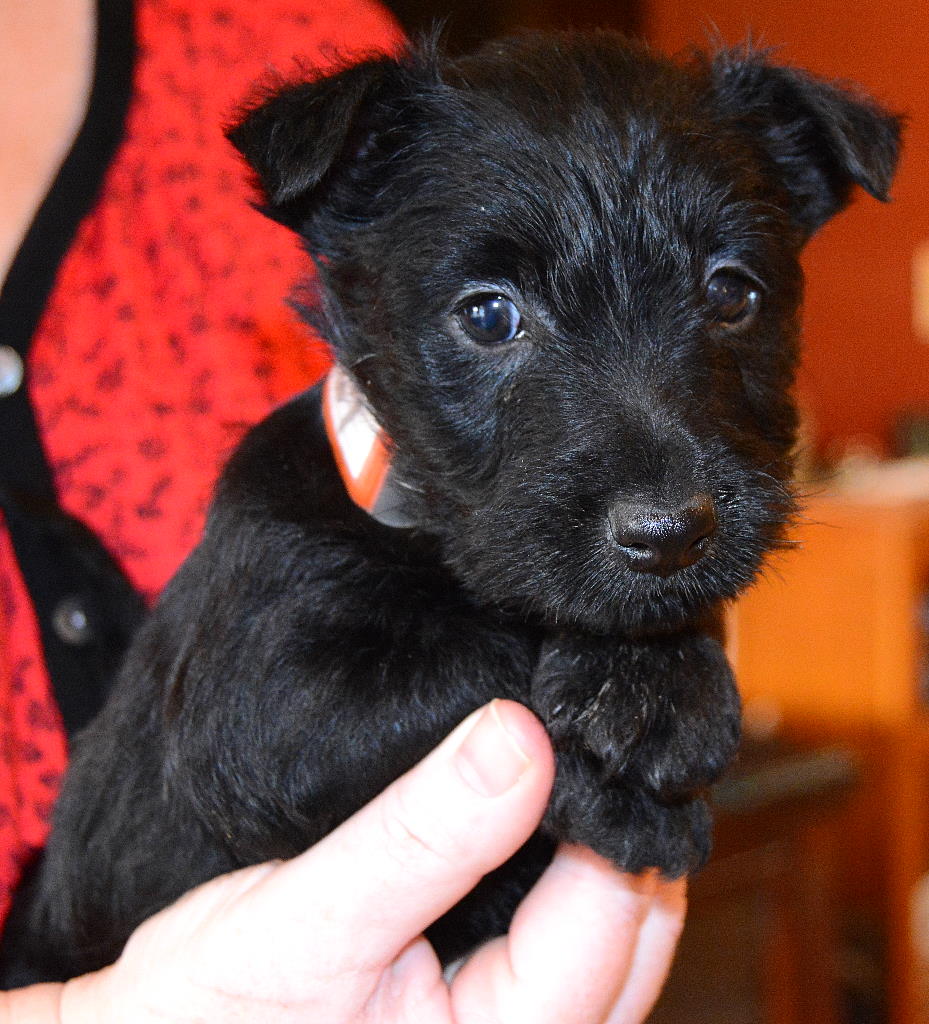 Please check us out on Facebook for some BONUS pictures of these puppies!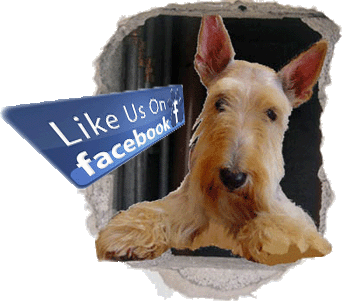 Please check back in a few weeks for a final update.
11-04-2018
On October 11th 2018, Shelby and Jr. Mac had beautiful litter of 9.
Yes, nine!
7 black or black-brindle girls and 1 black boy and 1 brindle boy.
I am placing these pups to folks on my waiting list.
If you would like to be added to my waiting list (no obligation) Please Click HERE
Prices, terms, email address and phone number are located here.
These pups will be ready to go home on Saturday, December 15th 2018
These are only 1st pictures, the pups are not quite 4 weeks old yet.
You can expect more pictures and more close ups in the next few weeks.
The Pups
The Girls
The girl on the right has the most brindle.


The Boys
The boy on the left has some very faint brindle but he's predominantly black.
The boy on the right has a lot more brindle.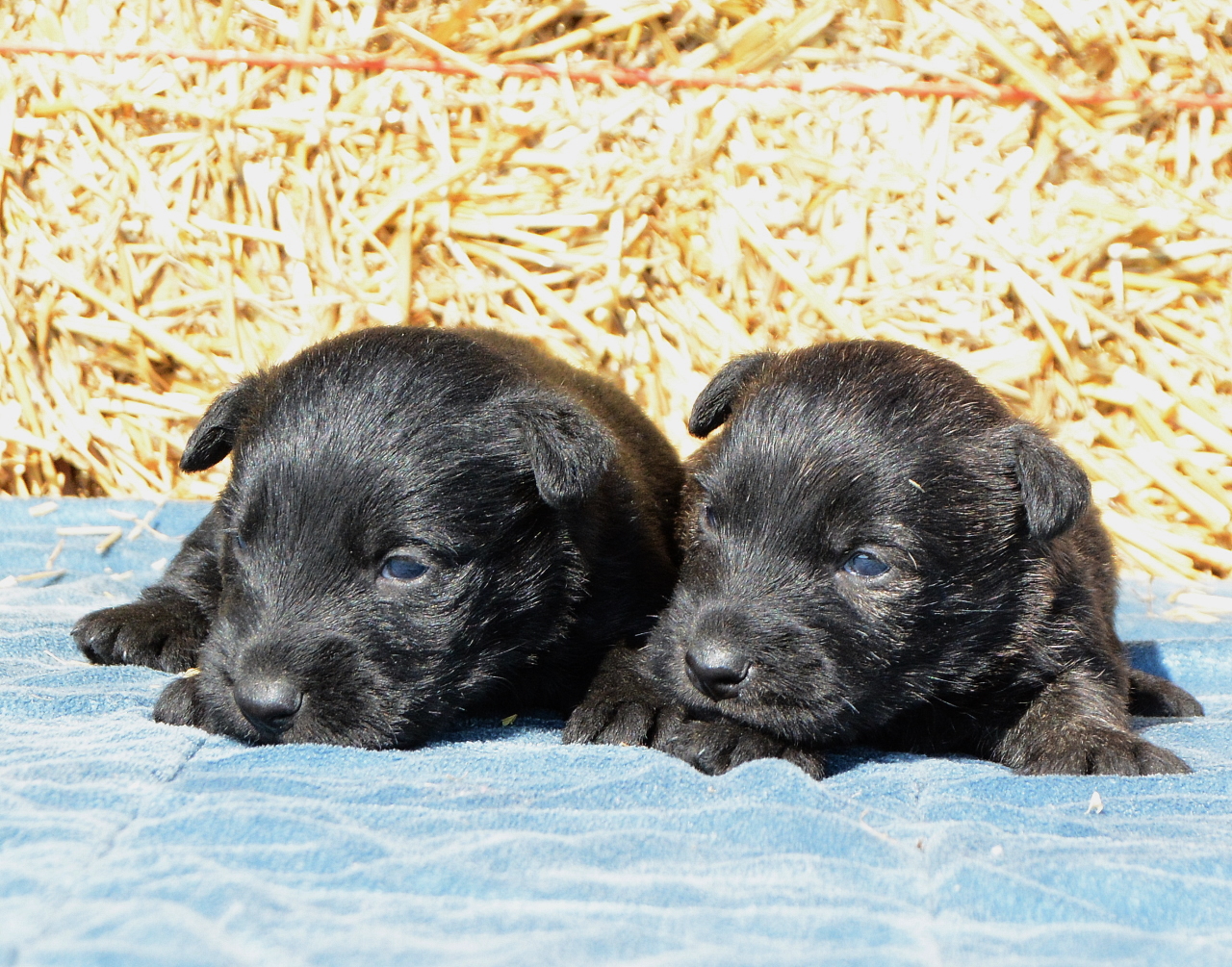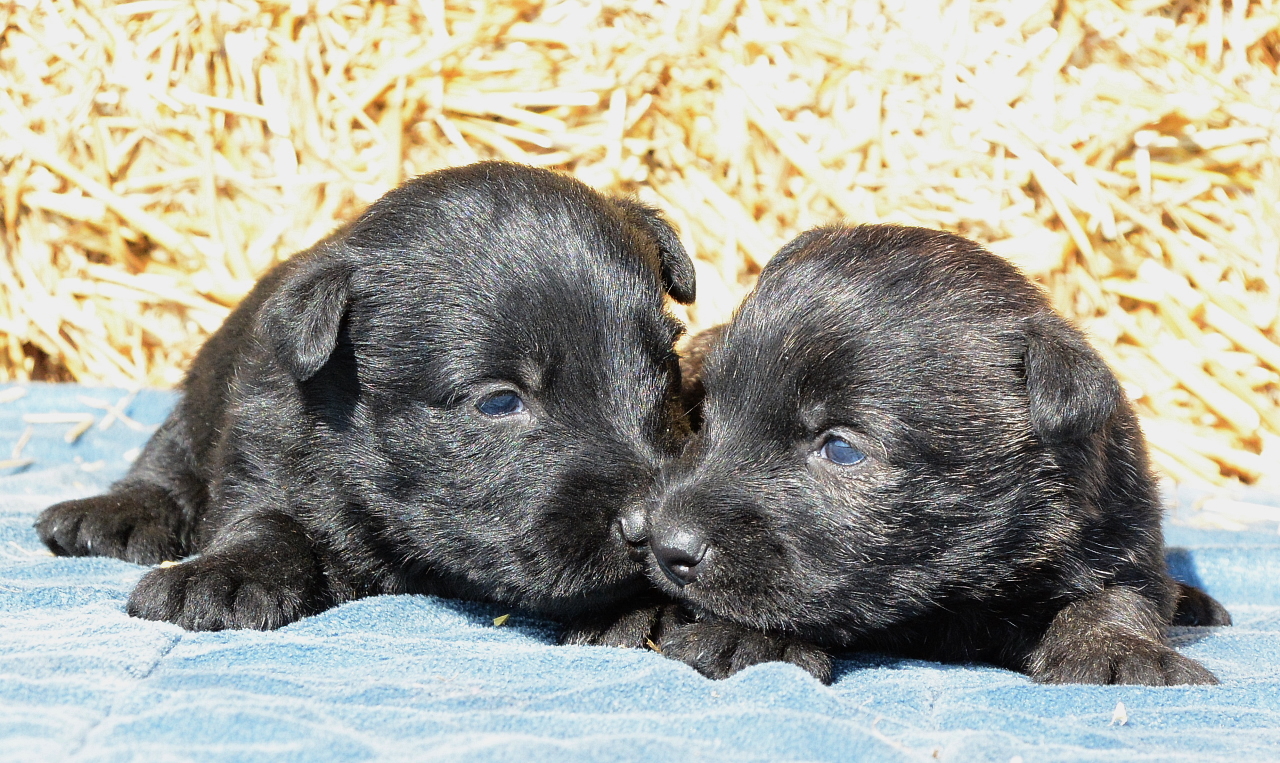 All 9 pups
Girls on the left, boys right


Please check back in a few weeks for a new update.