Mini and Silverado's August 13th 2021 litter
Newest pictures are at the top of the page, the further down you look, the younger the pups.
--------------------------------------------------------------
10-04-2021
WARNING BIG UPDATE, PLEASE LET ALL PICTURES LOAD.
These pups have had their 1st vet check and inoculations, everyone is doing great and growing fast.
They are now 100% weaned.
Here are the new pictures.
Everyone has a new ID collar, this will remain with them until they go home.
The boys are in blue, the girls are wearing yellow.
The Boys
Wheaten Boy #1
Those ears are getting ready to pop and so is his need for adventure.
He likes to explore, once he feels safe that is. He isn't alpha but he isn't too shy either, he's just right.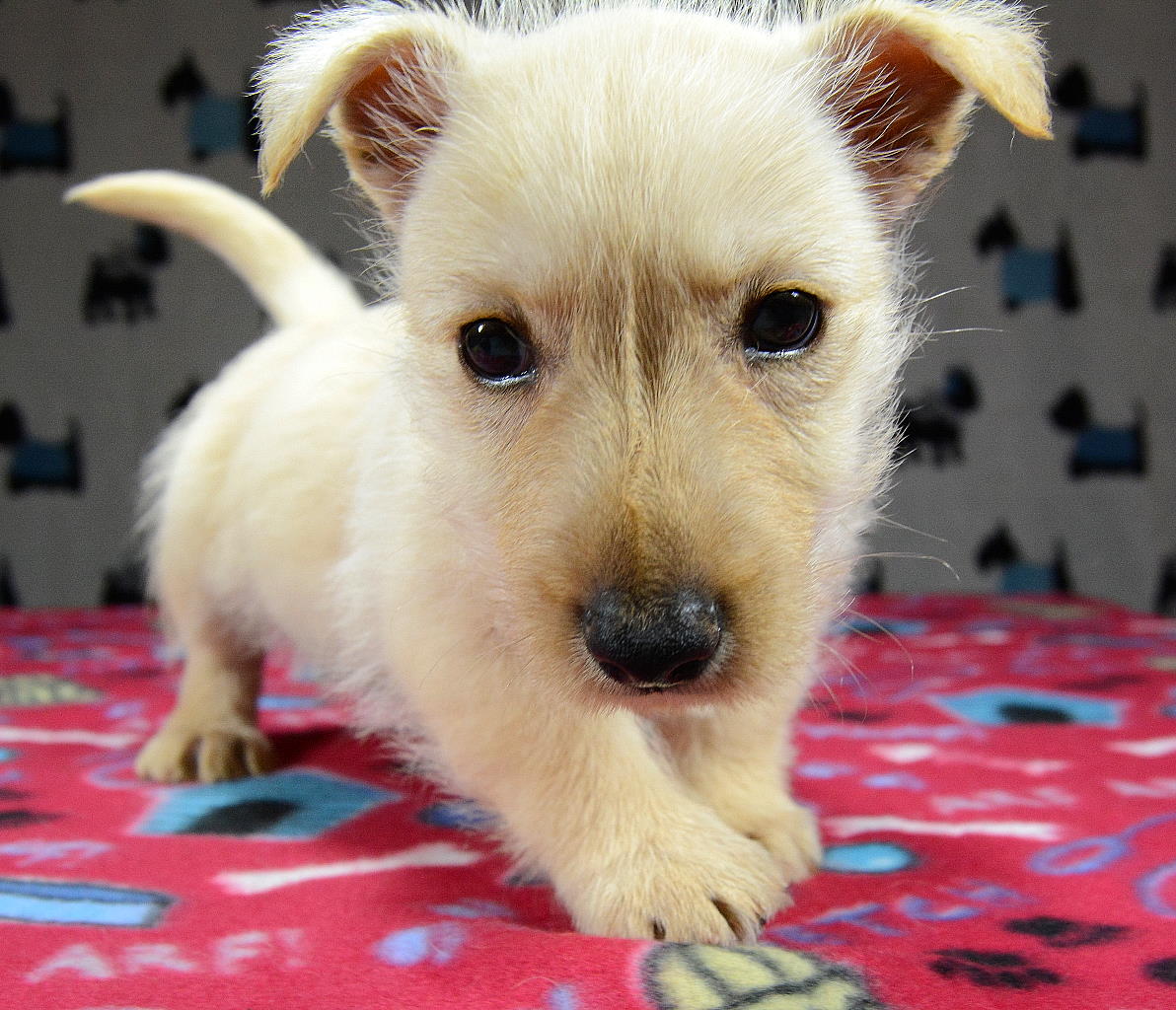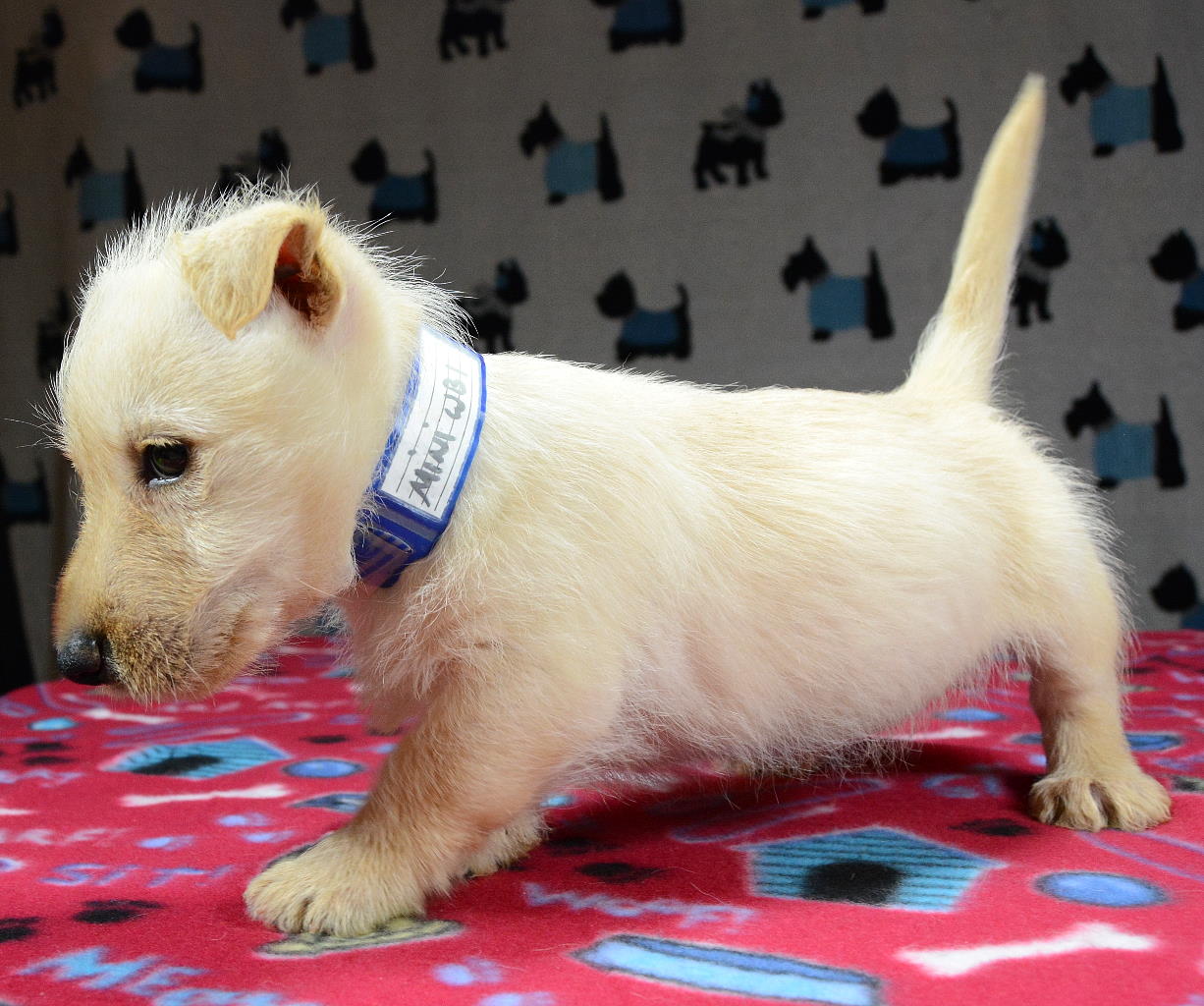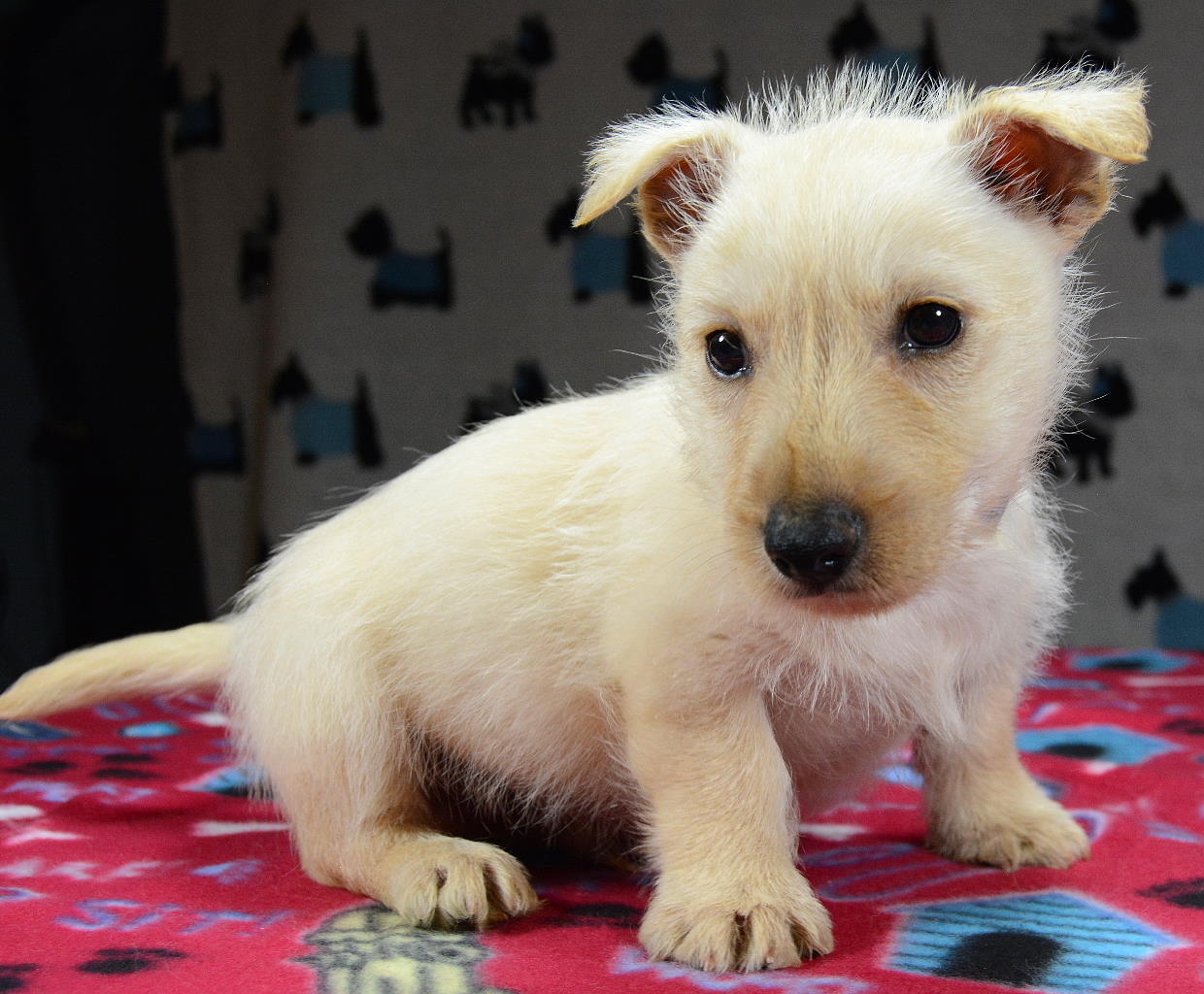 Wheaten Boy #2
He was the pup with the eye infection. He is 100% better now and ready for action.
He likes to play, he is adventurous with maybe just a little bit of careful mixed in.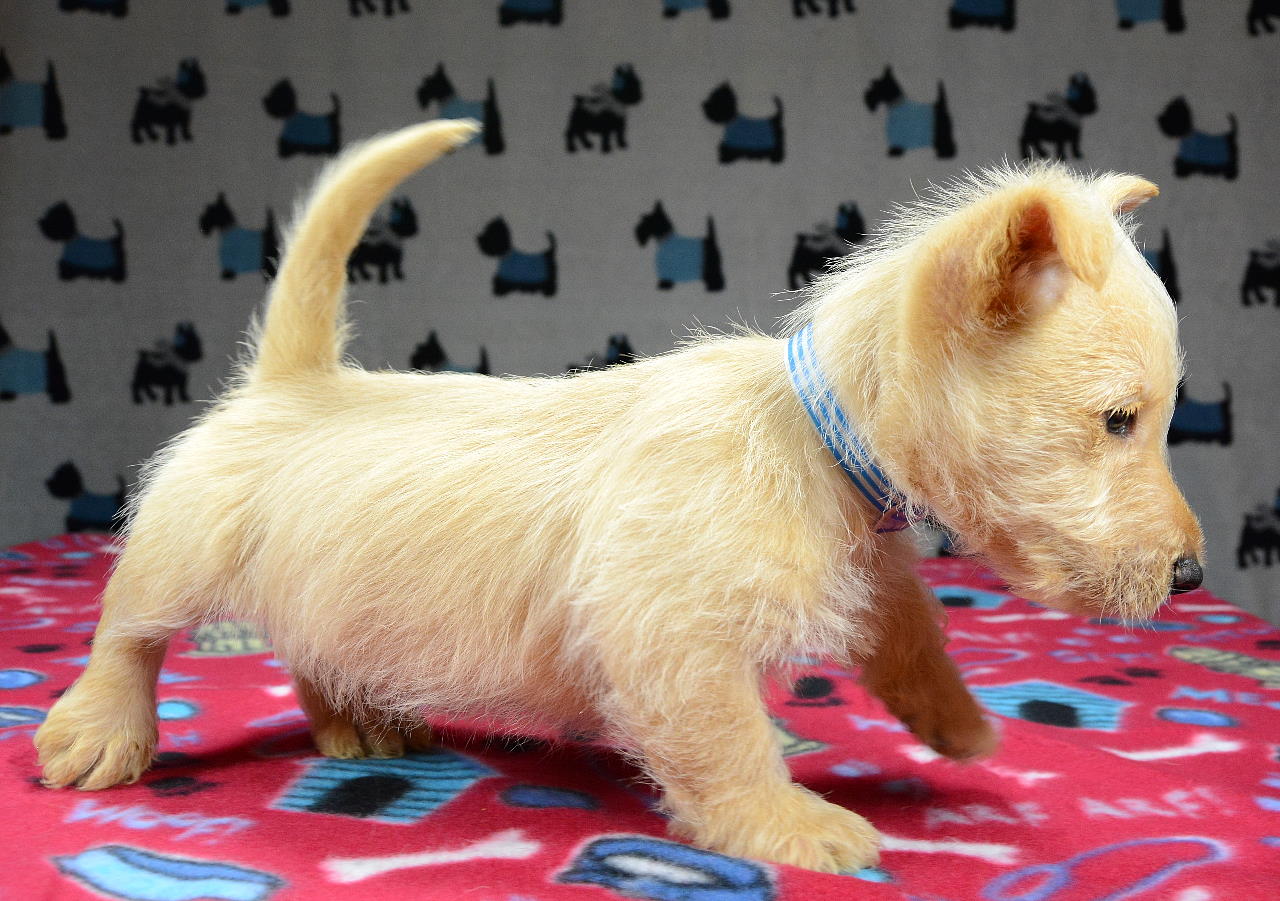 Brindle Boy #1
He is silver-brindle. If you look you can really see all kinds of brindle but when you see him in person he looks mostly silver.
His coat is amazing. He is a cautious, then playful pup, not too much fear here once he feels safe.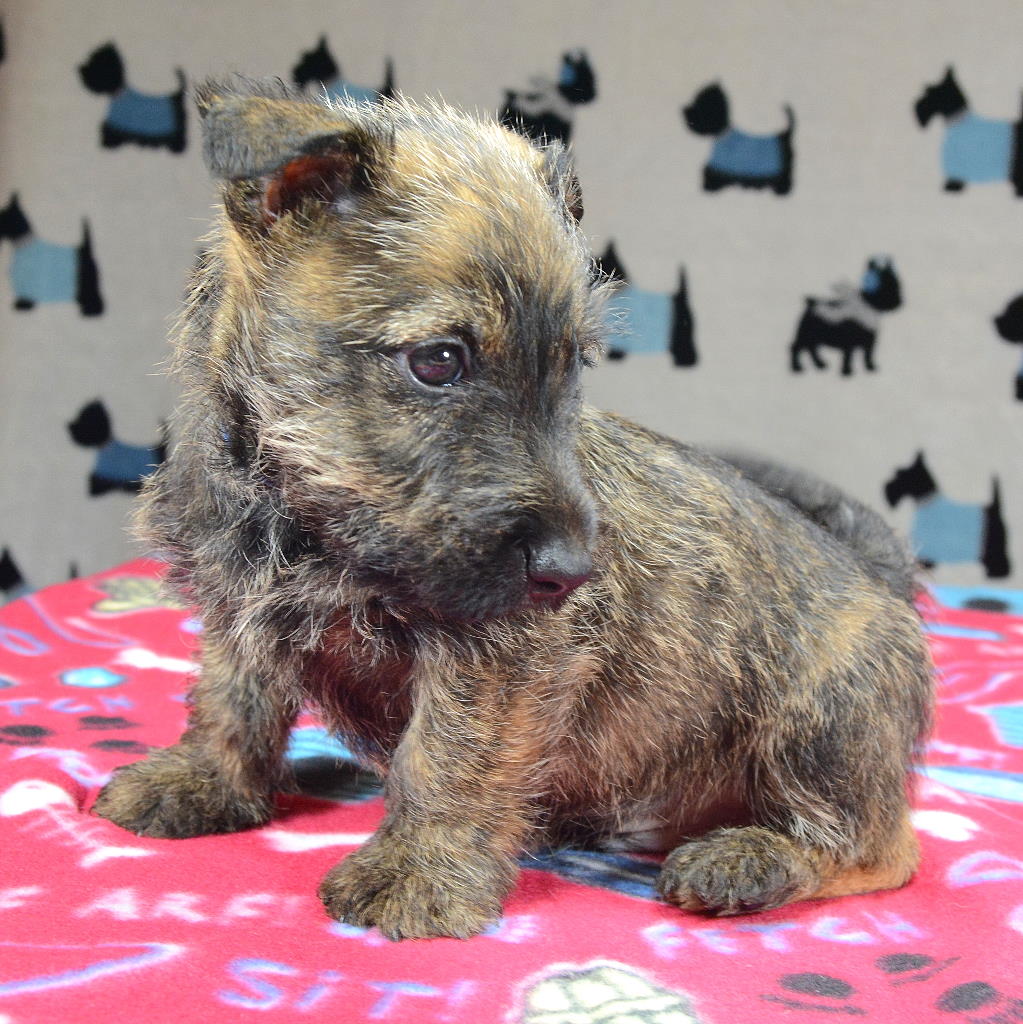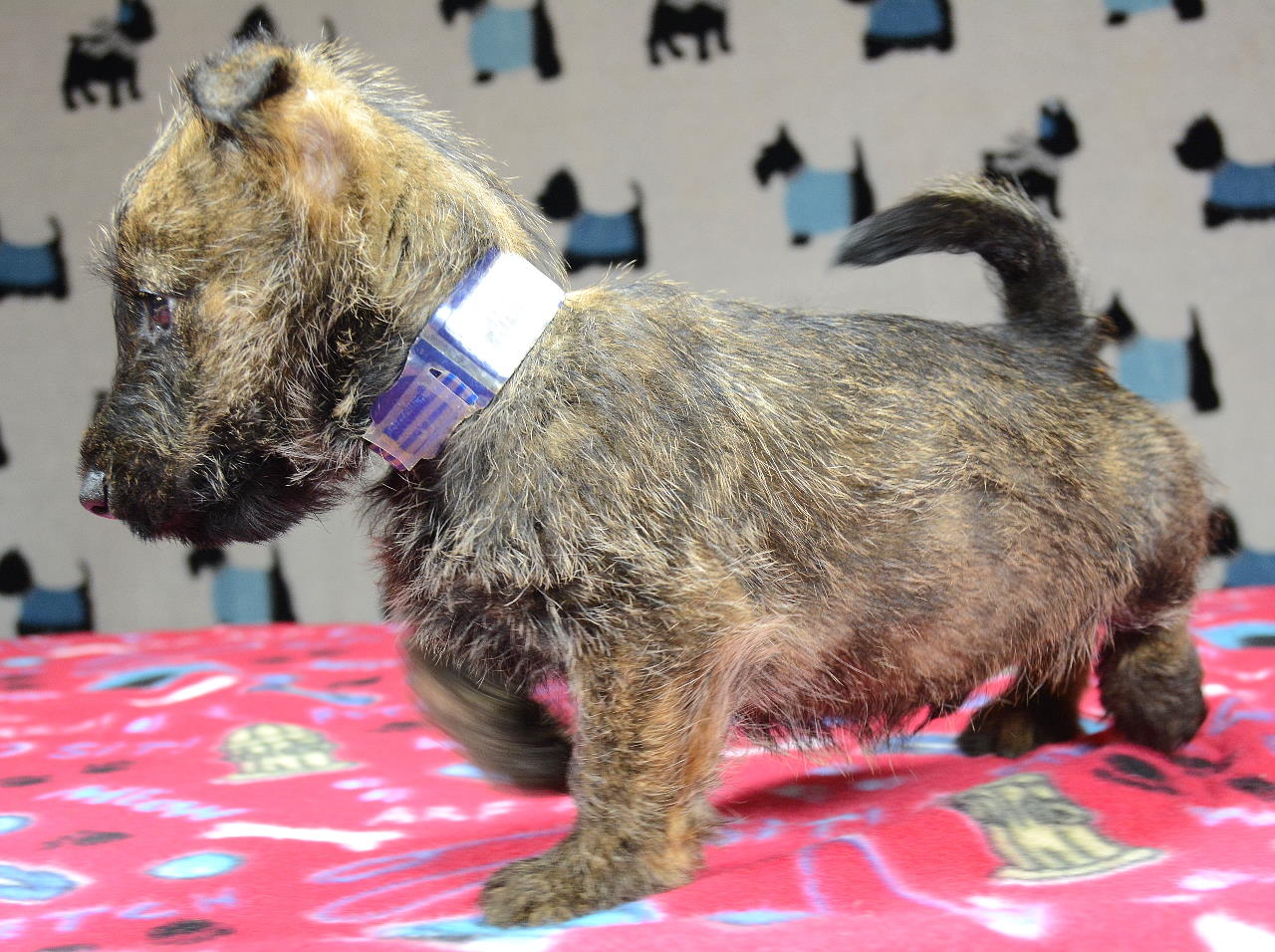 Brindle Boy #2
He will be classified as 'brindle', he appears a little more red/brown in person but there is some silver in there.
His personality is very much like his brother above..maybe a little more careful but ready to play when he feels secure.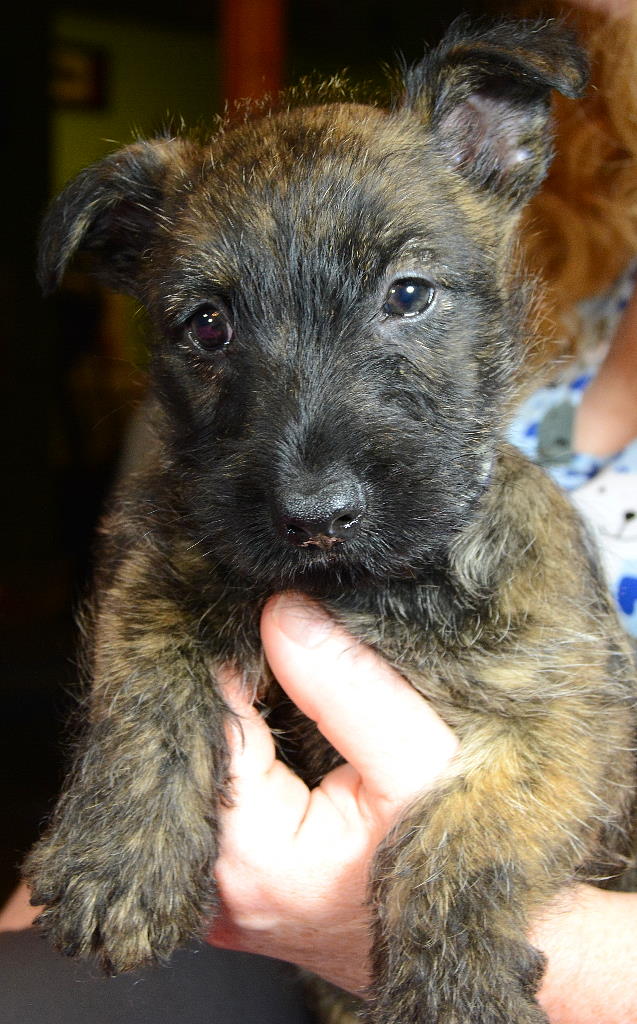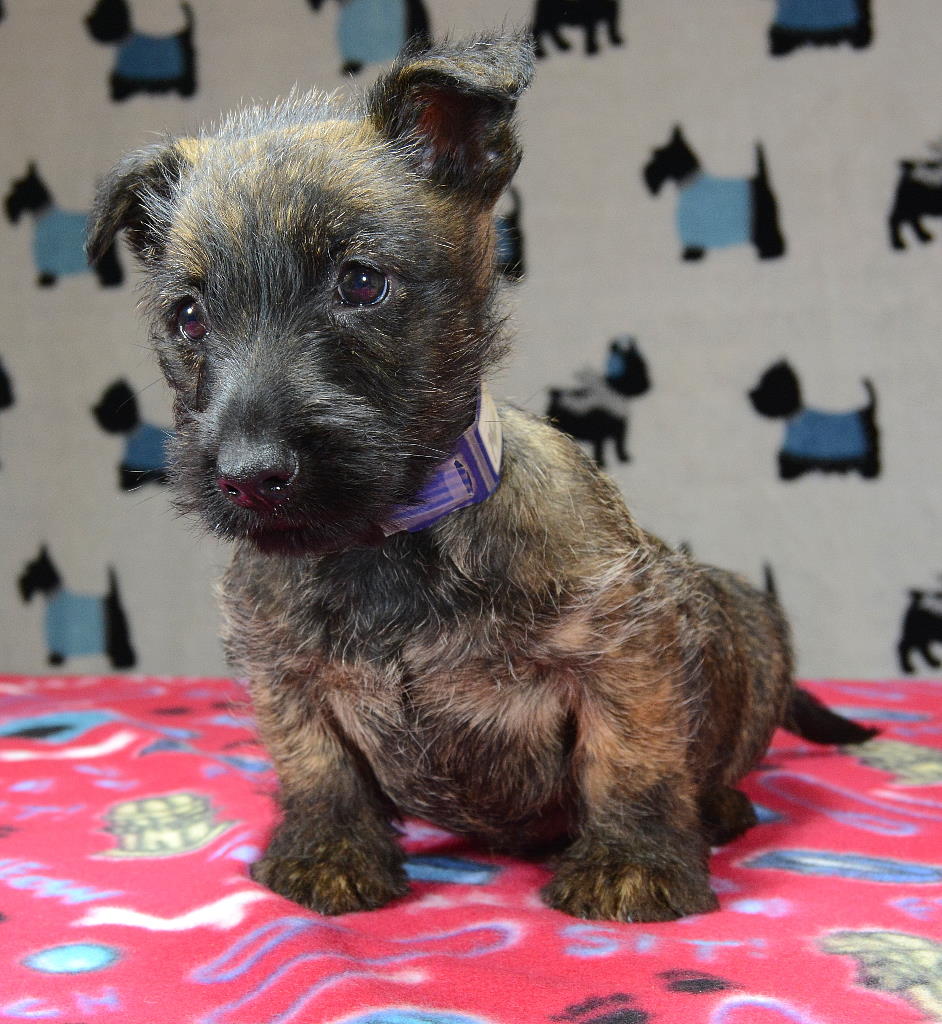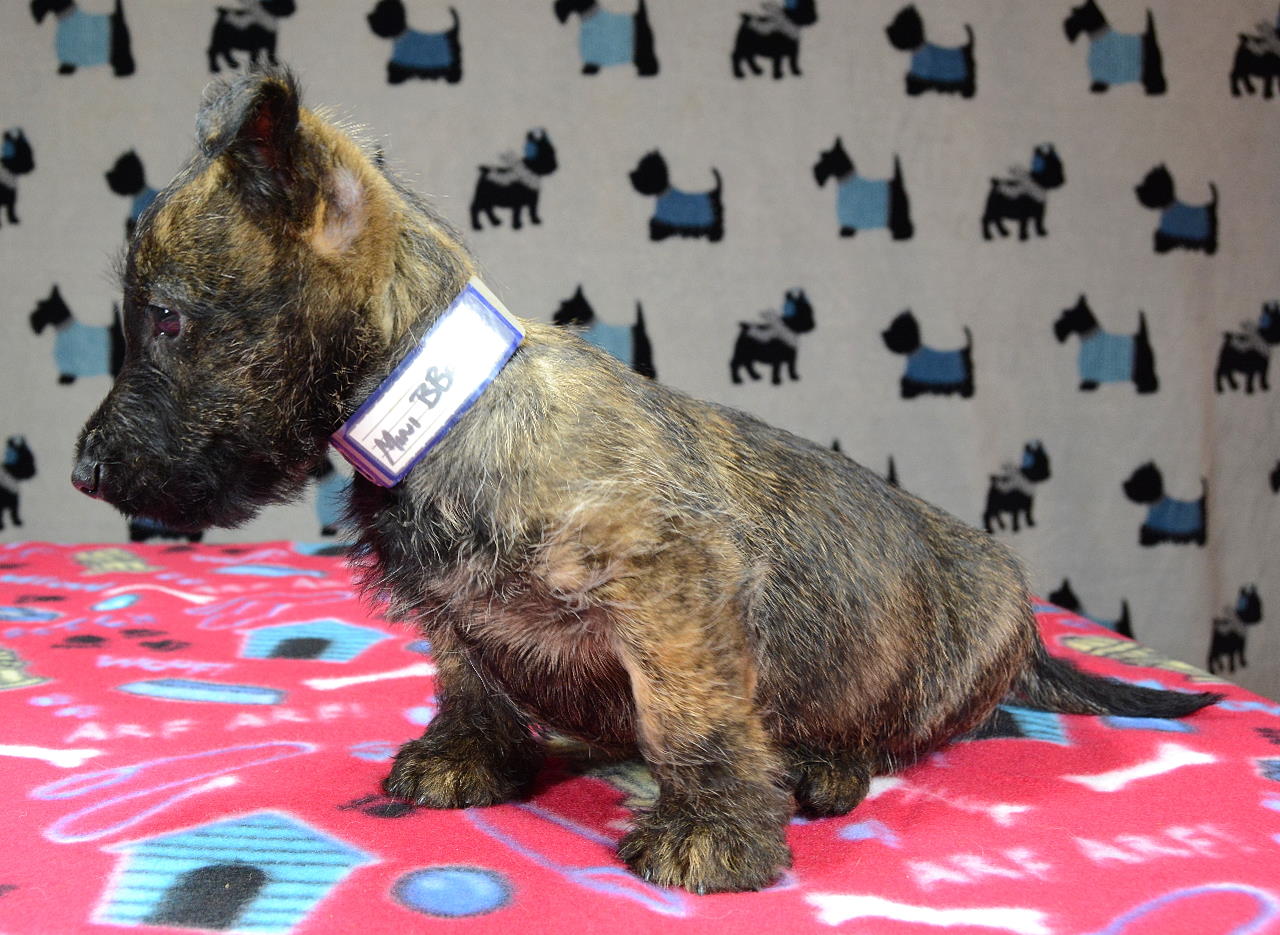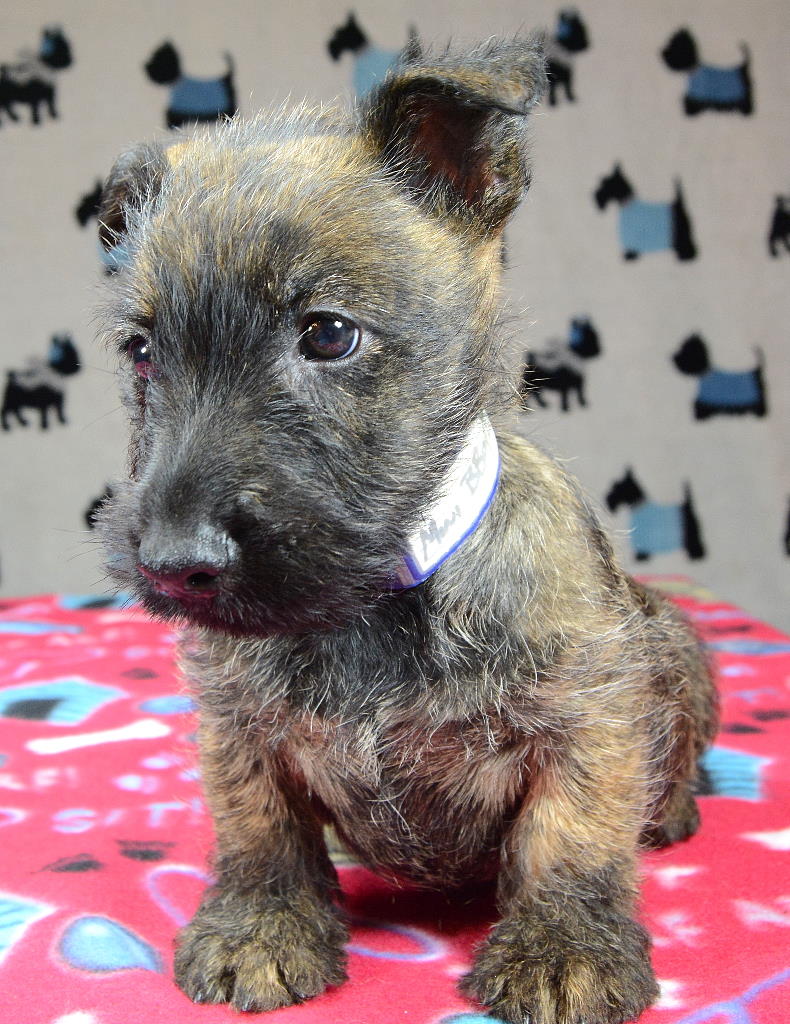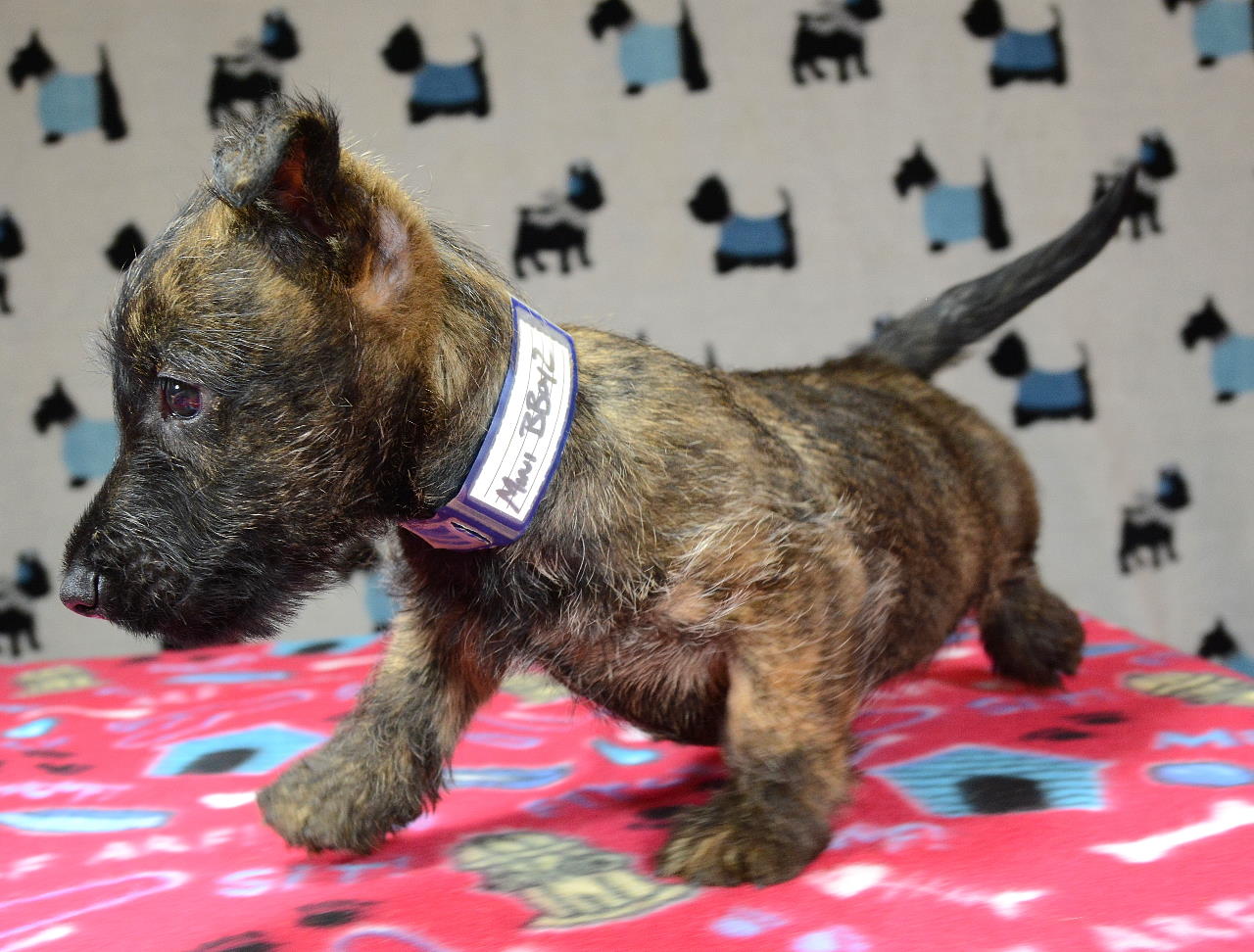 Brindle Boy #3
Also classified as regular "Brindle".
He is more of a lover. He wanted to be in my lap most of the time I was trying to take his pictures.
Very friendly once he gets to know ya!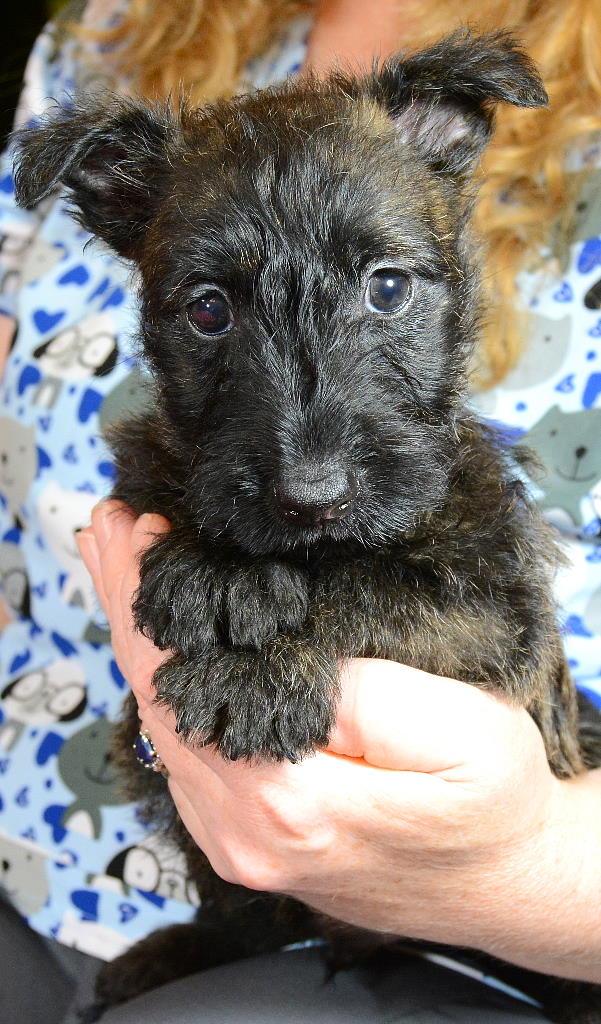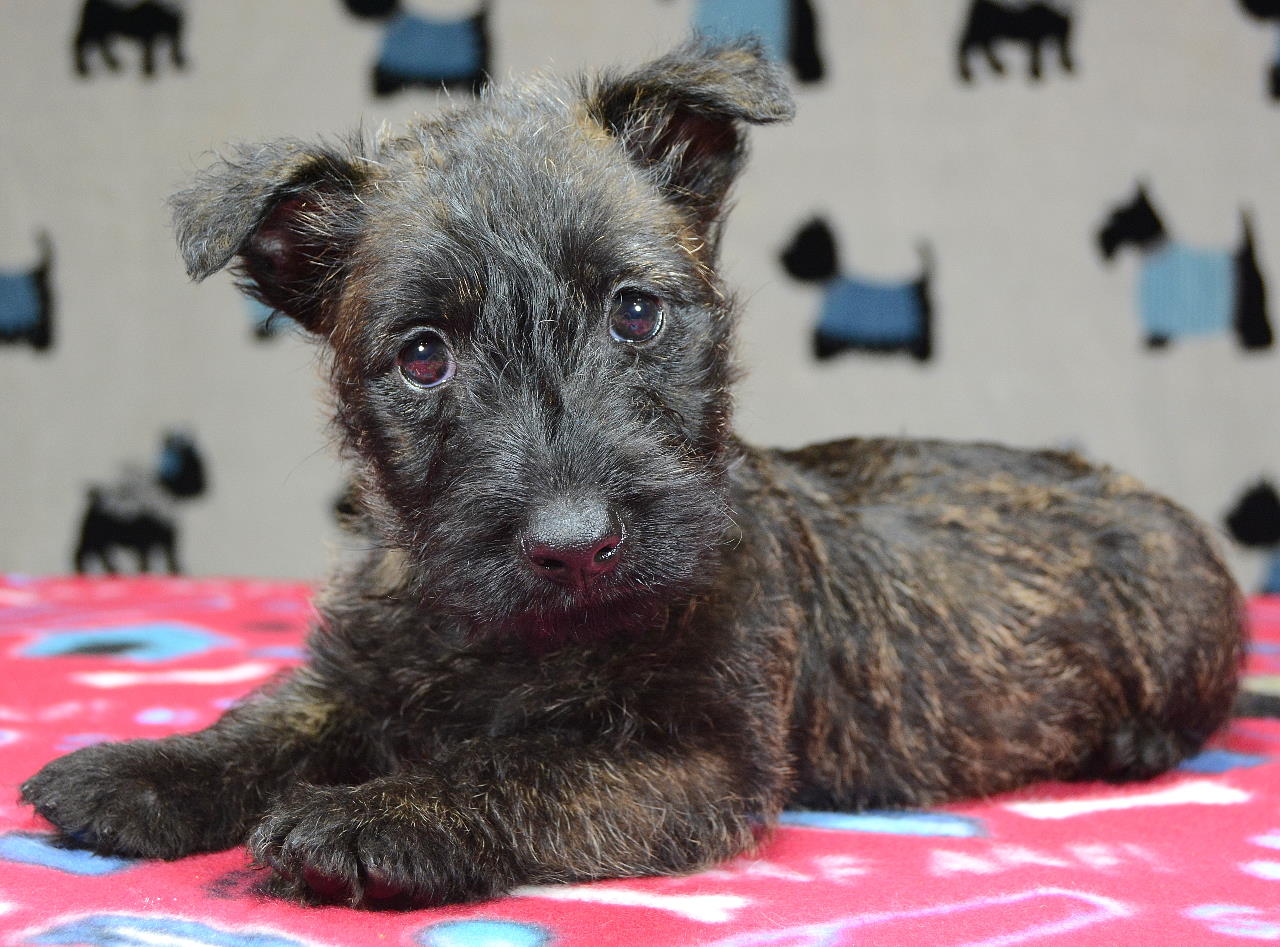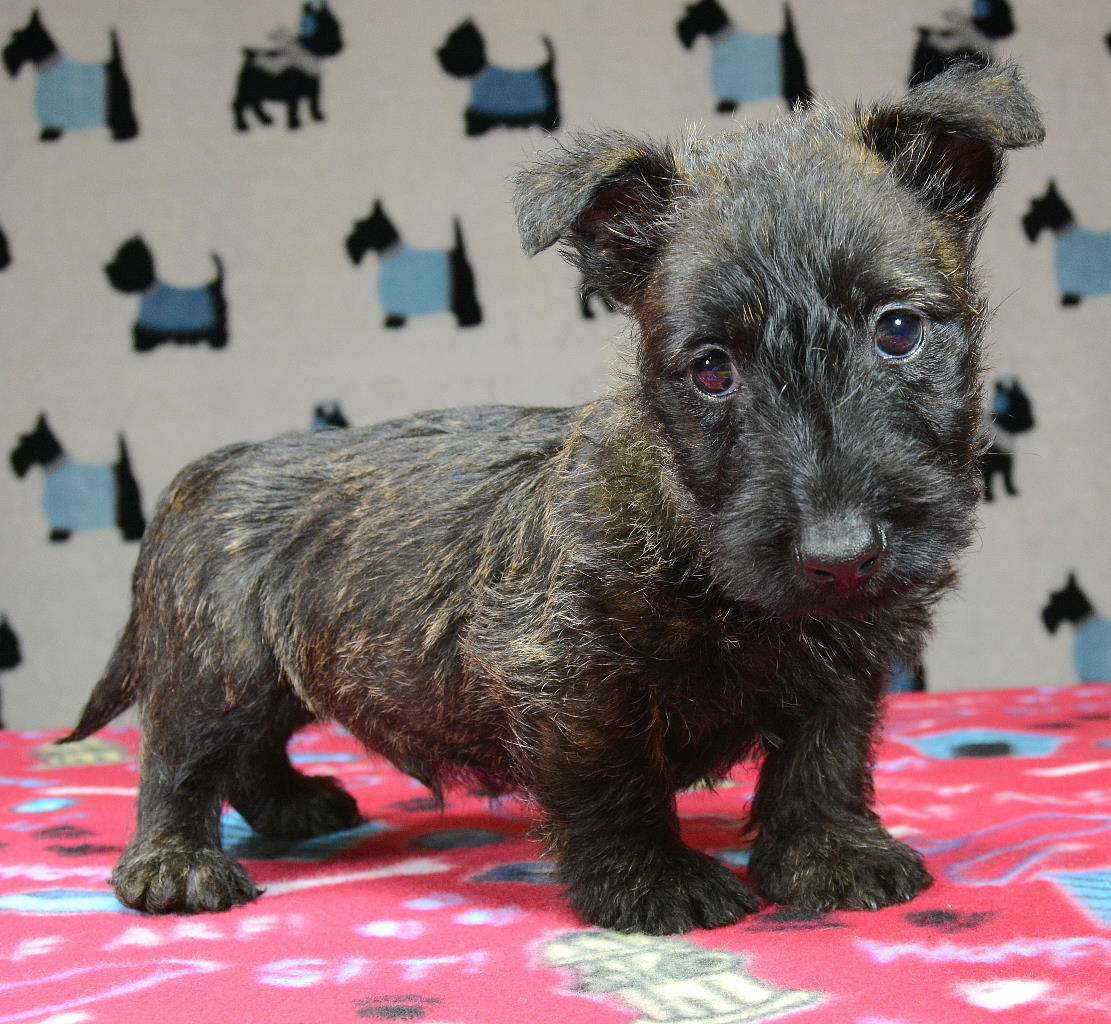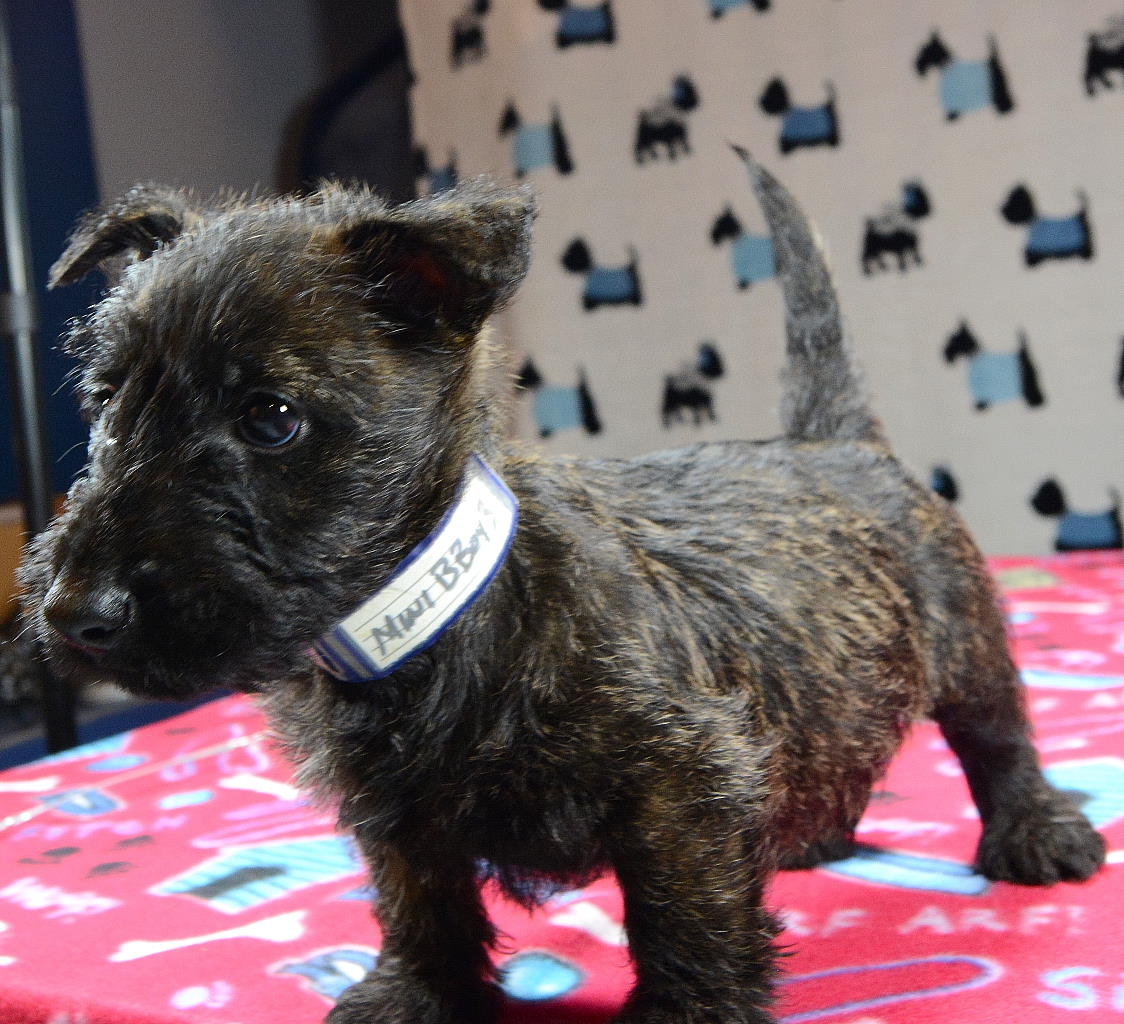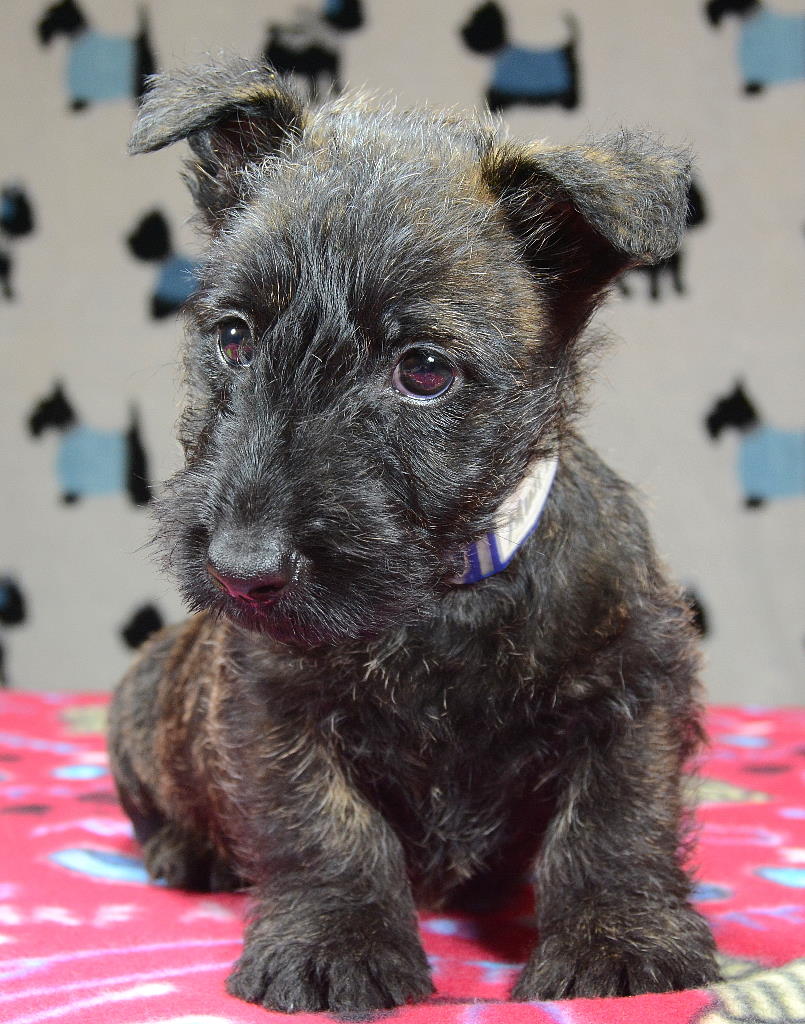 The Girls
Girl #1
She's black but you might find a brindle hair or two on a foot or two or three.
She's a small girl but not the smallest in the litter.
She was born without a tail. She has hair back there and looks fine, just no tail to be seen.
She's a little cautious at first but not with her littermates, she charges right to the front at dinnertime!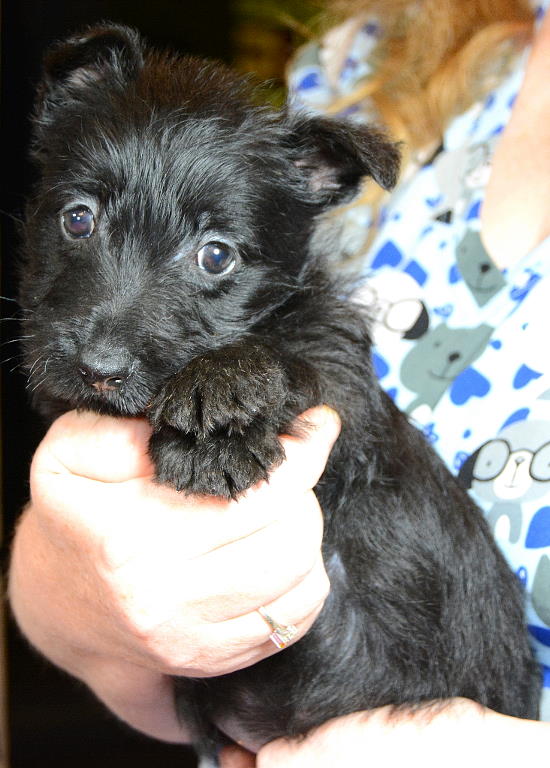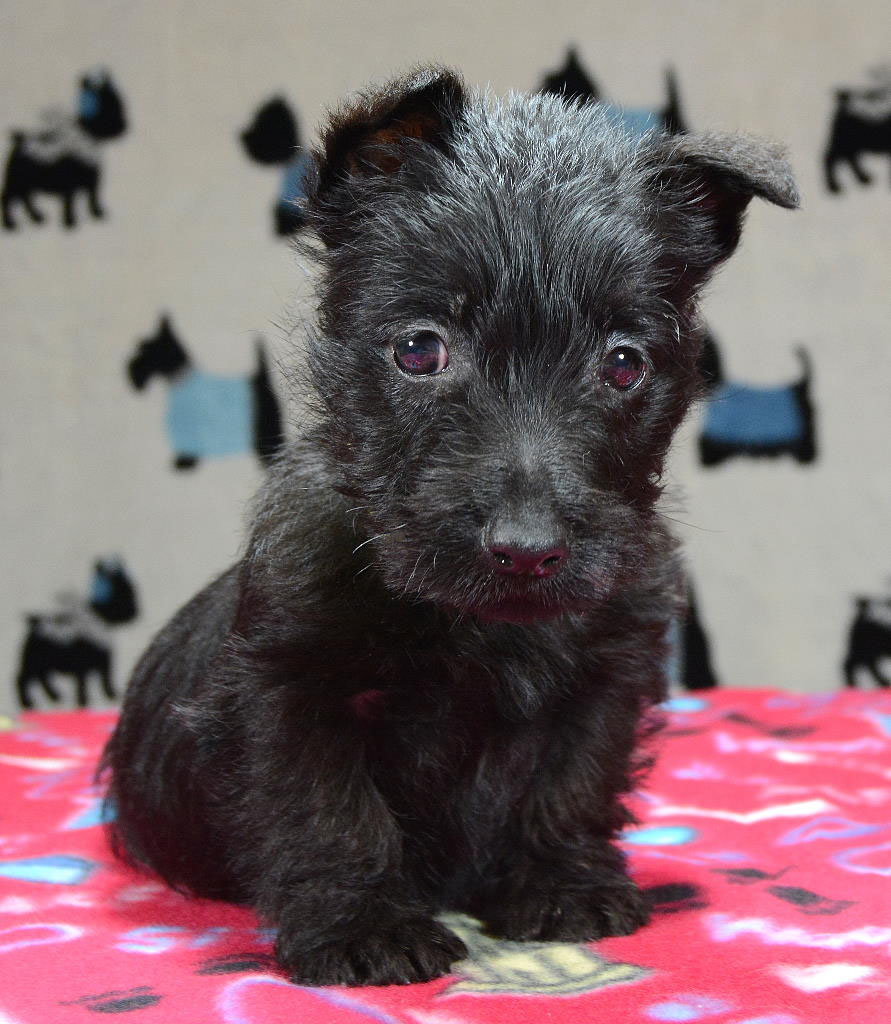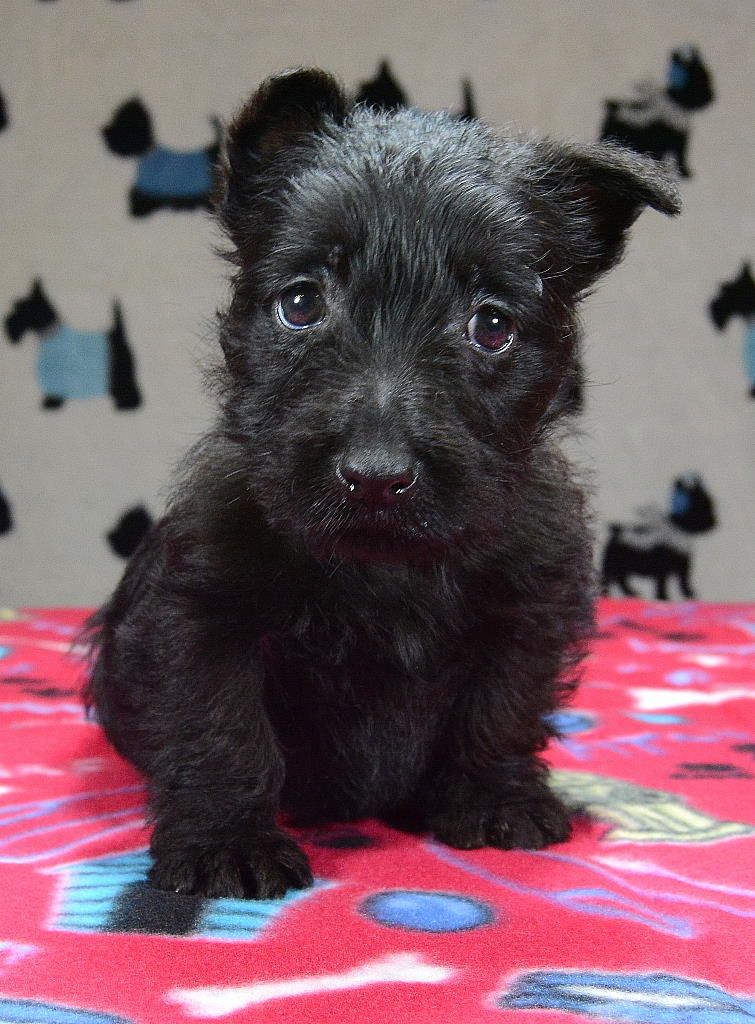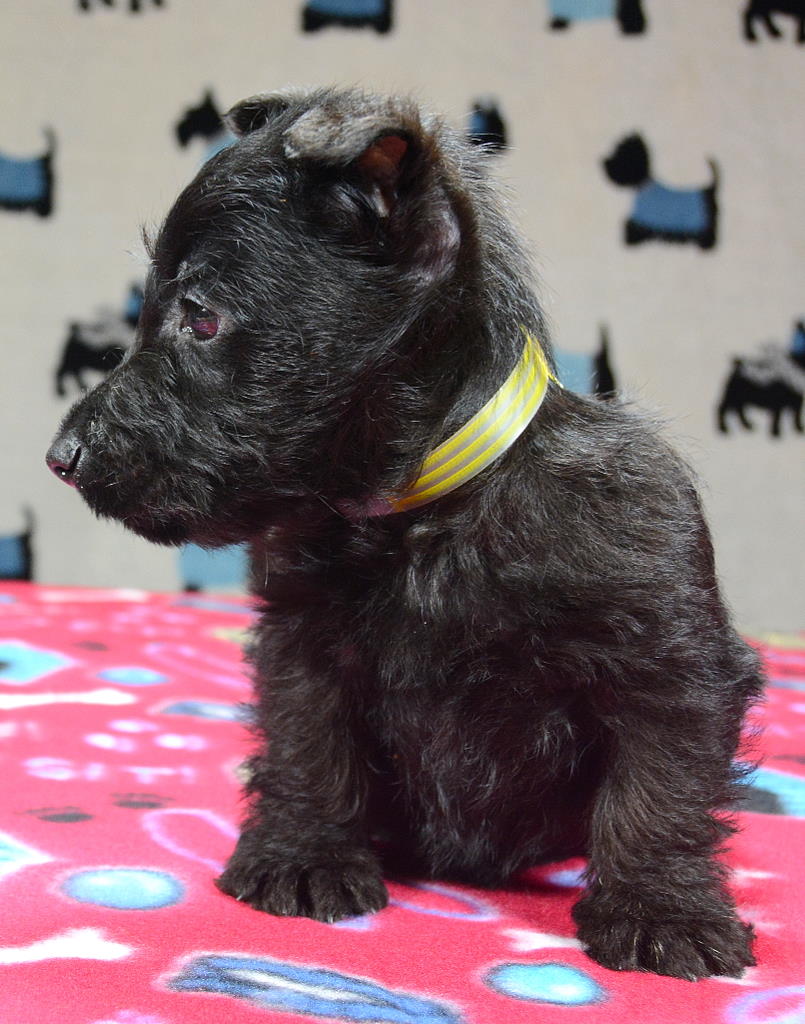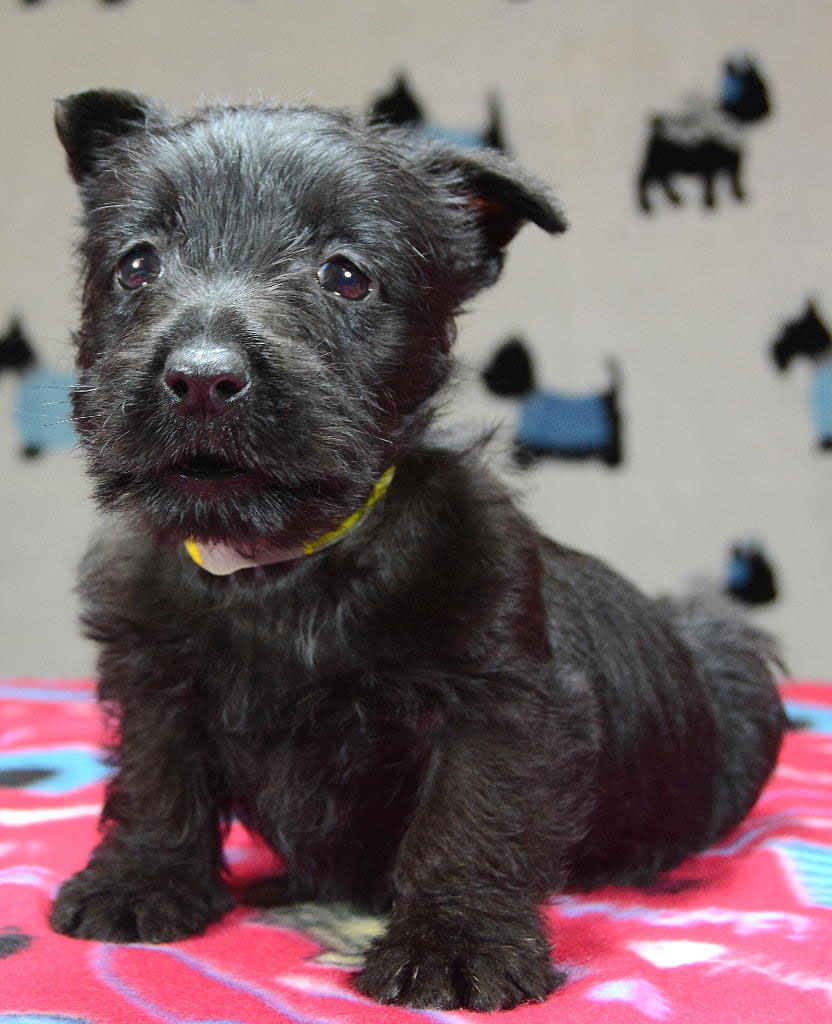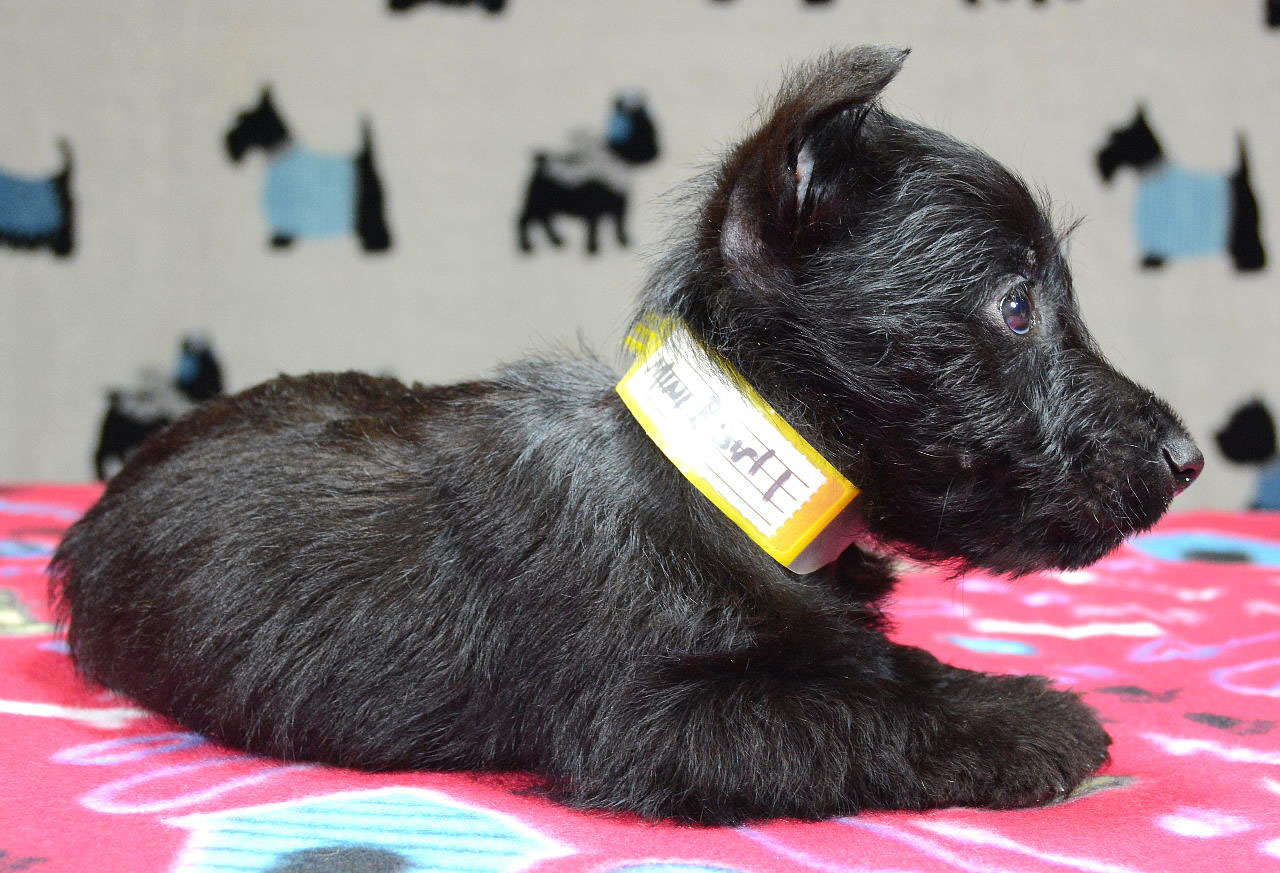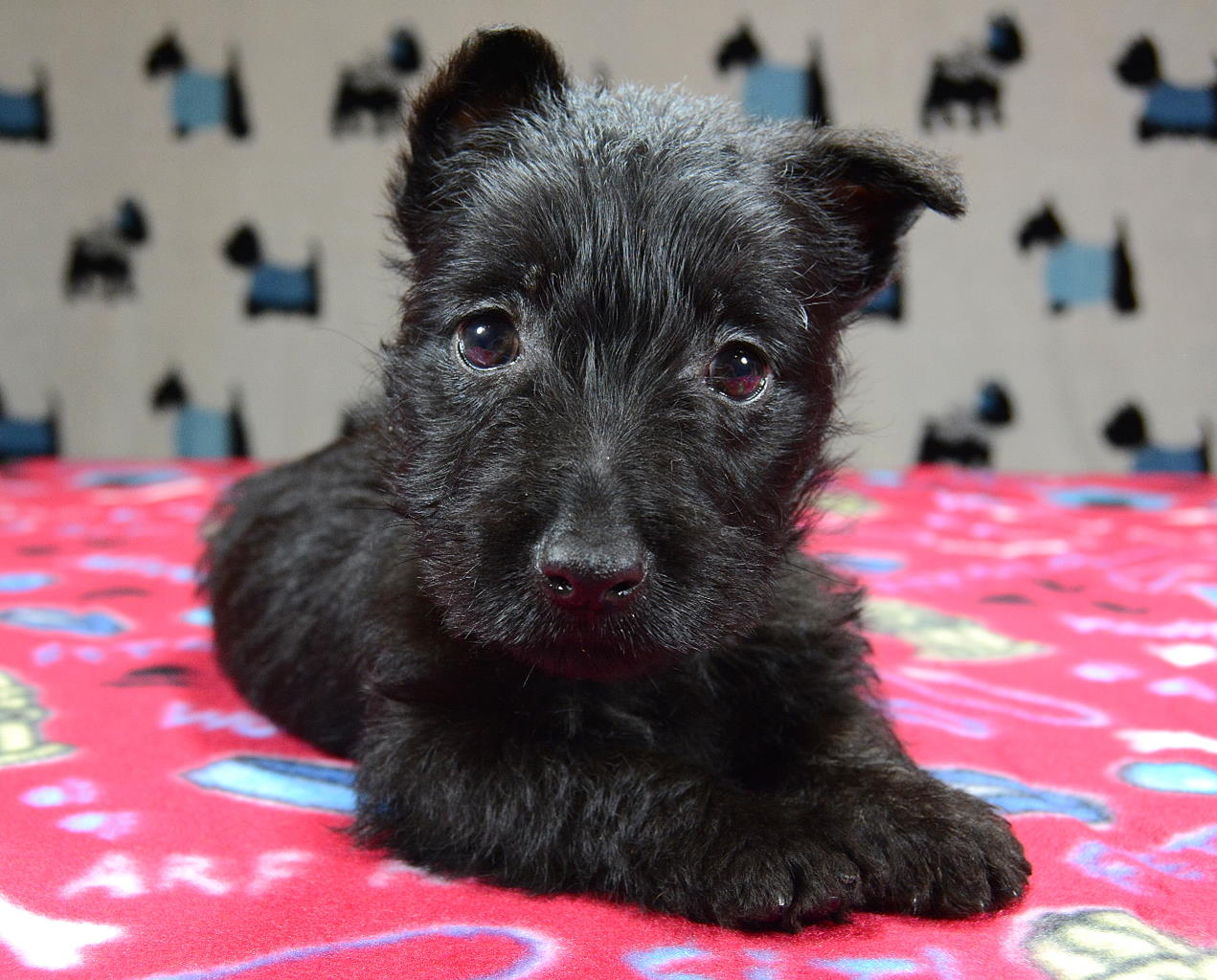 Girl #2
She is also black.
At the vet check she weighed in at the smallest but only by an a couple 10 tenths of a ounce.
Her and her sister above are almost the same size.
She's not too worried about stuff and she loves to explore.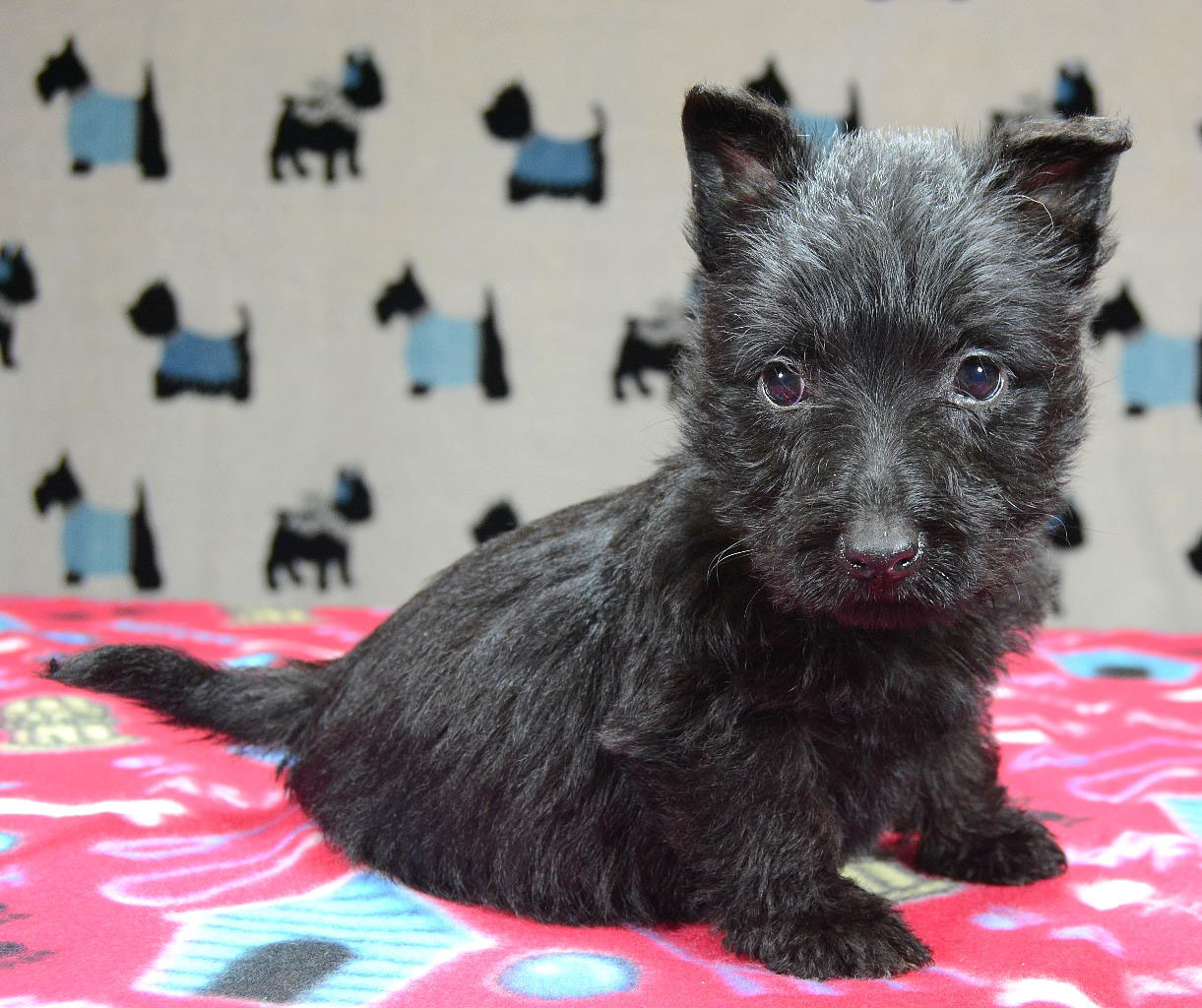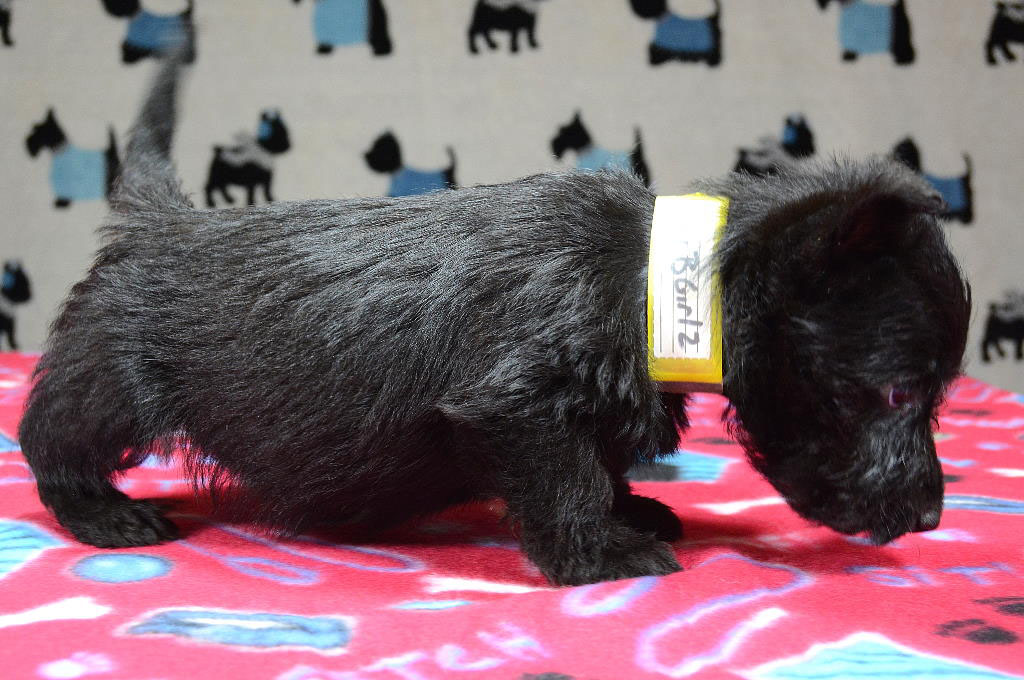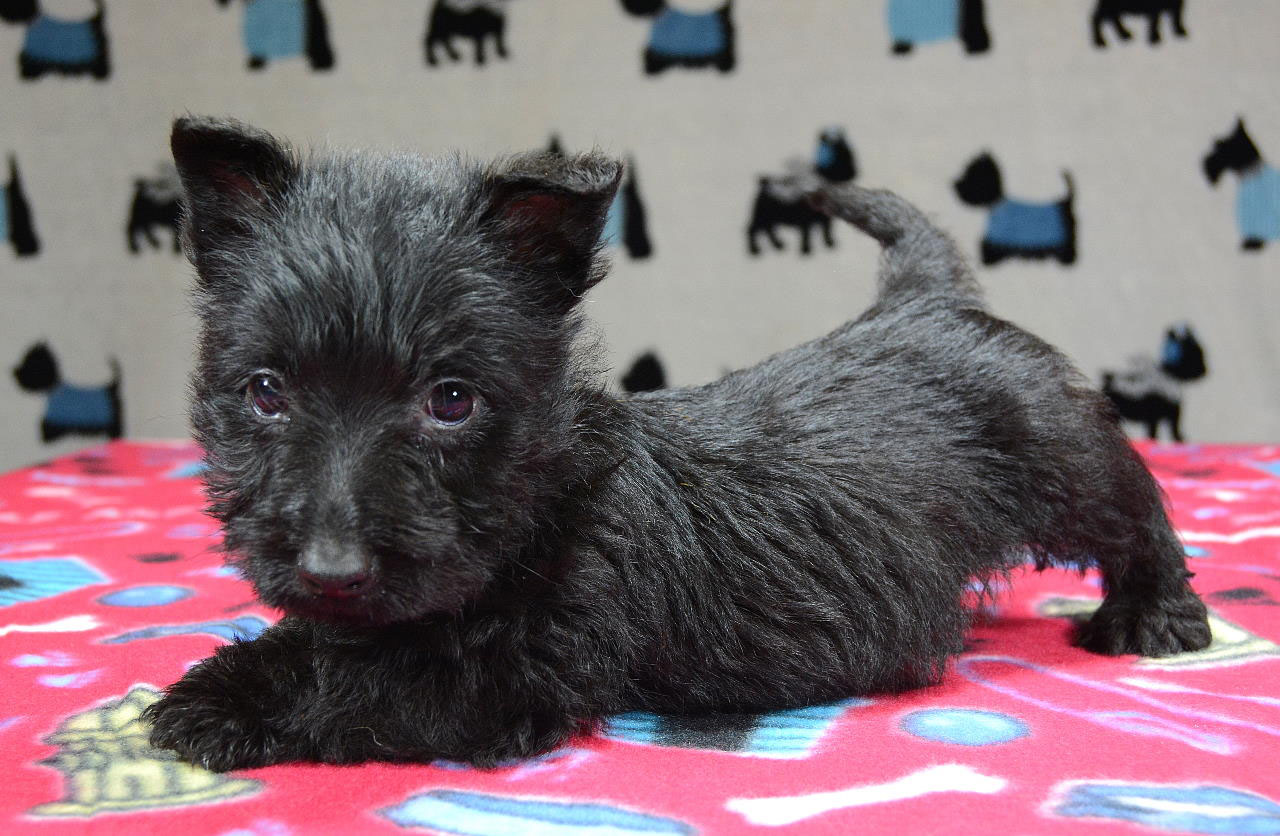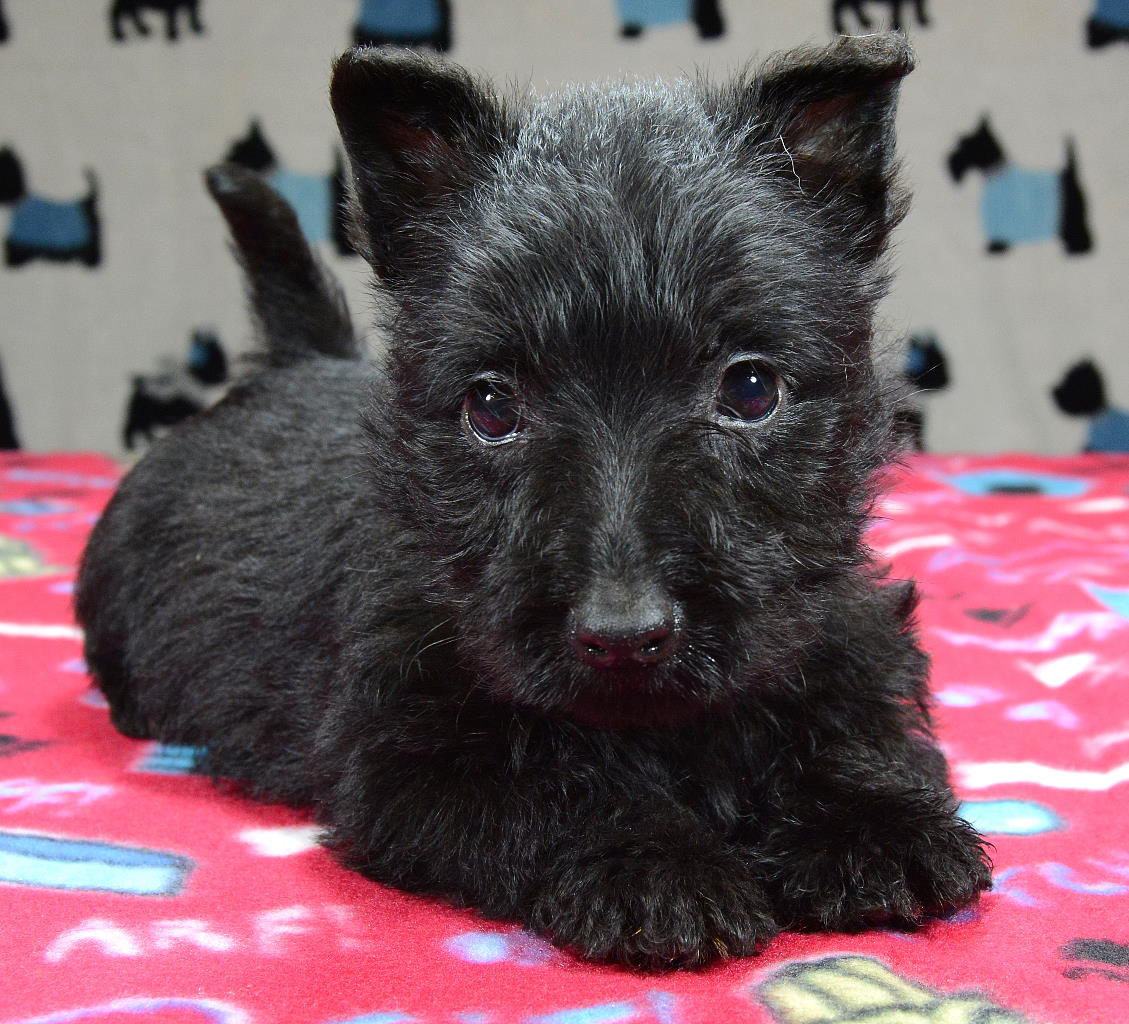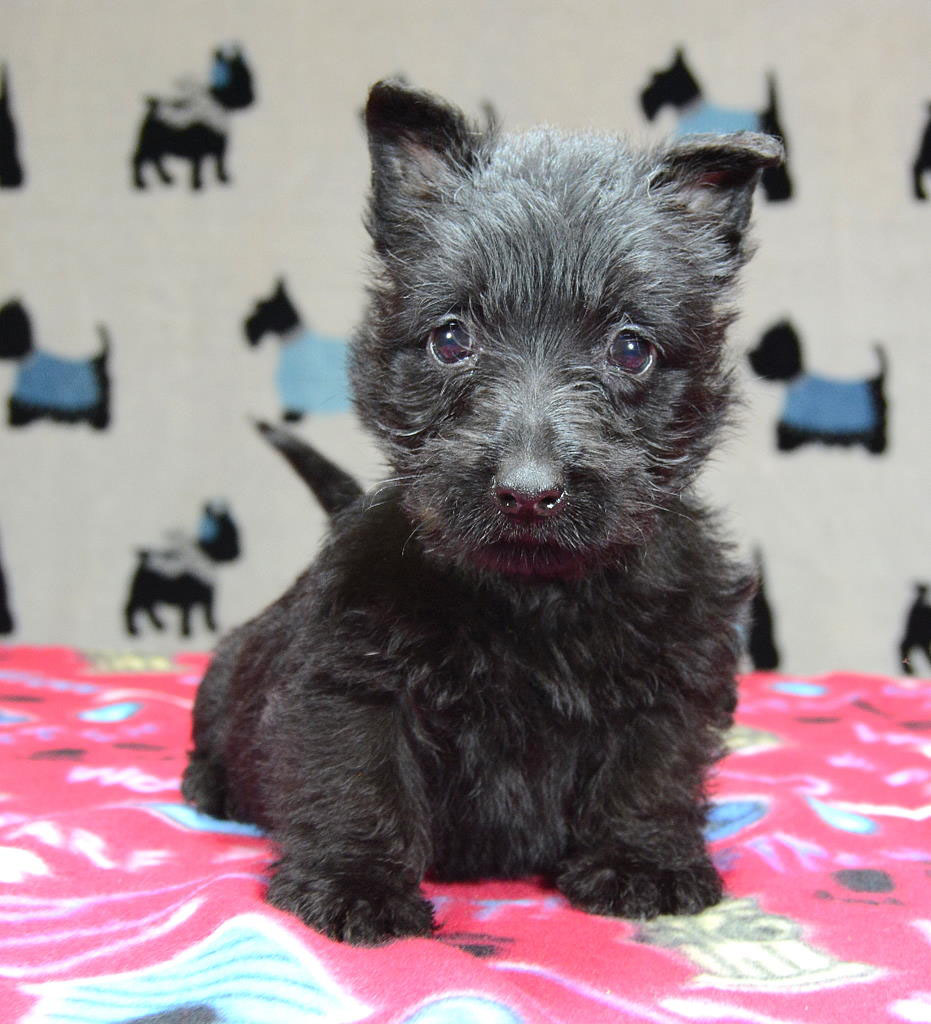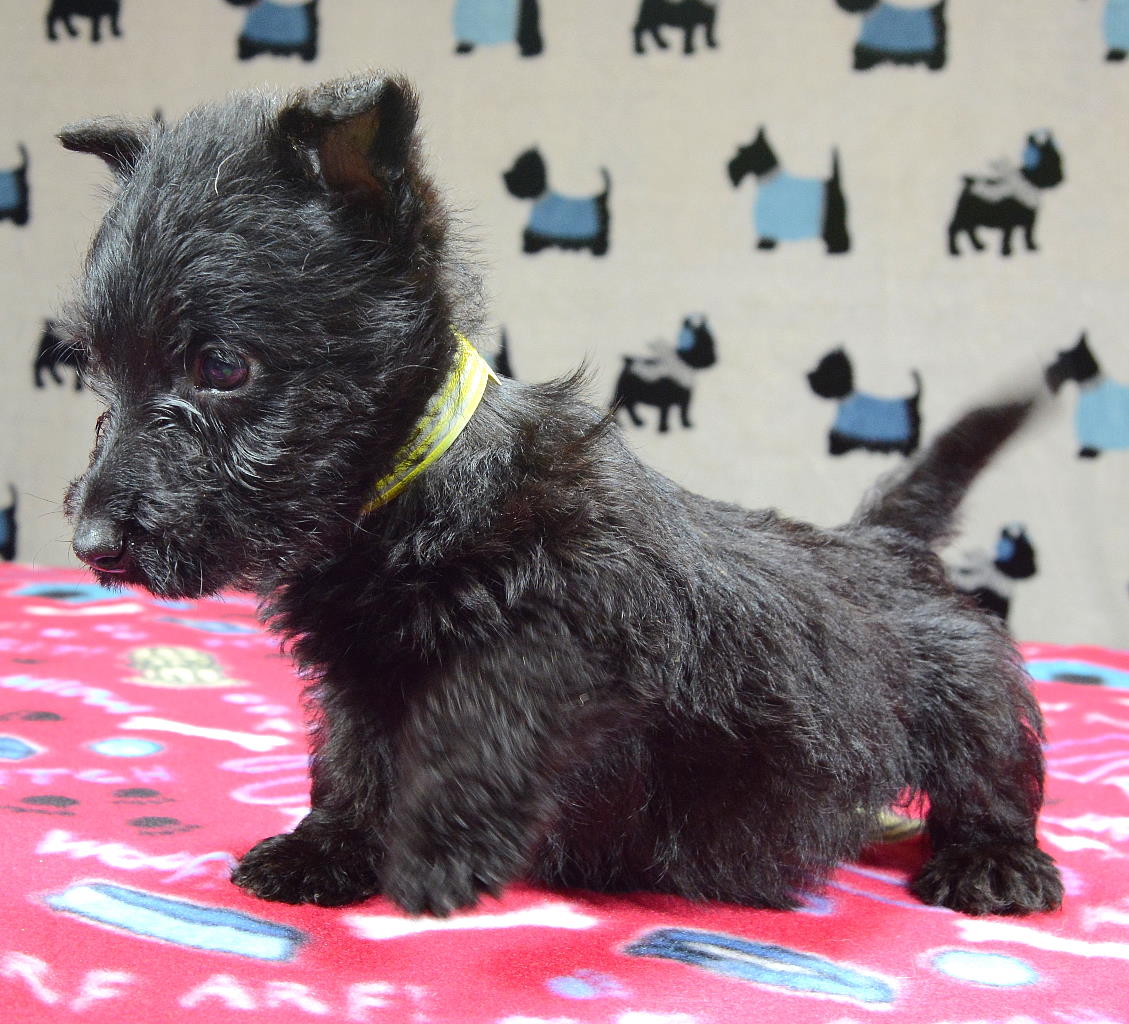 Girl #3
Brindle. She is playful and outgoing and couldn't be any cuter.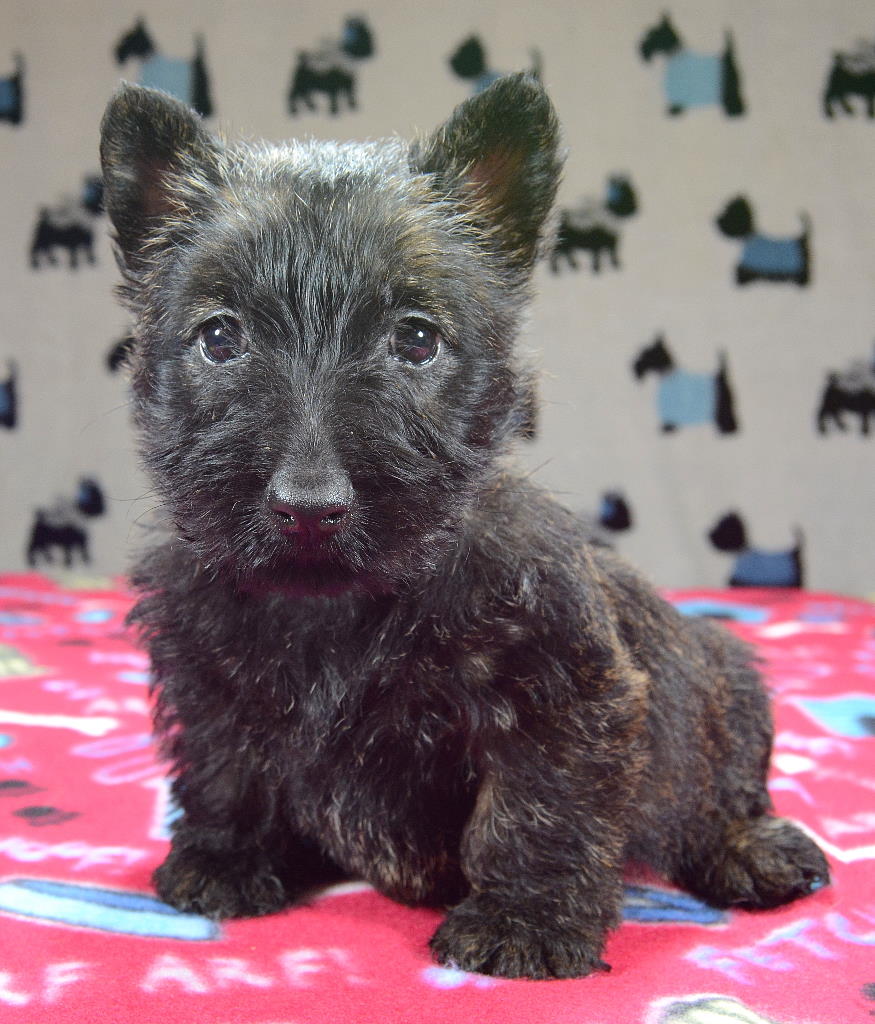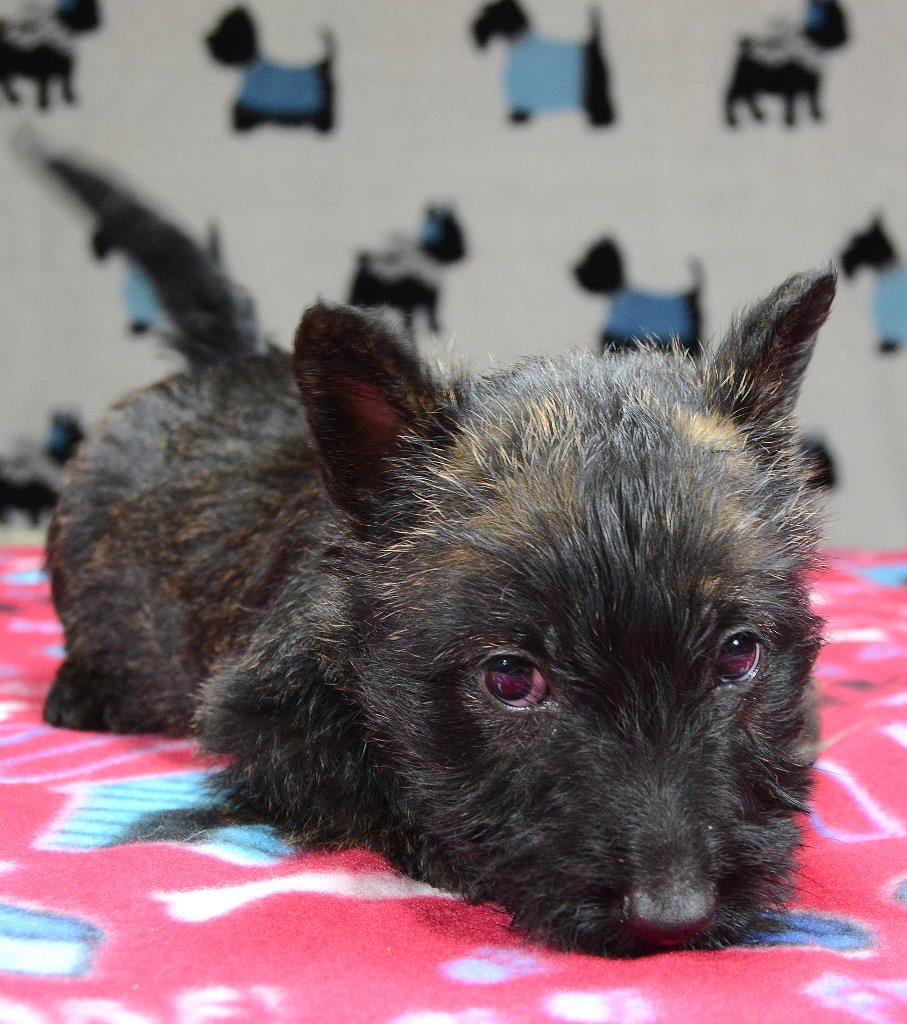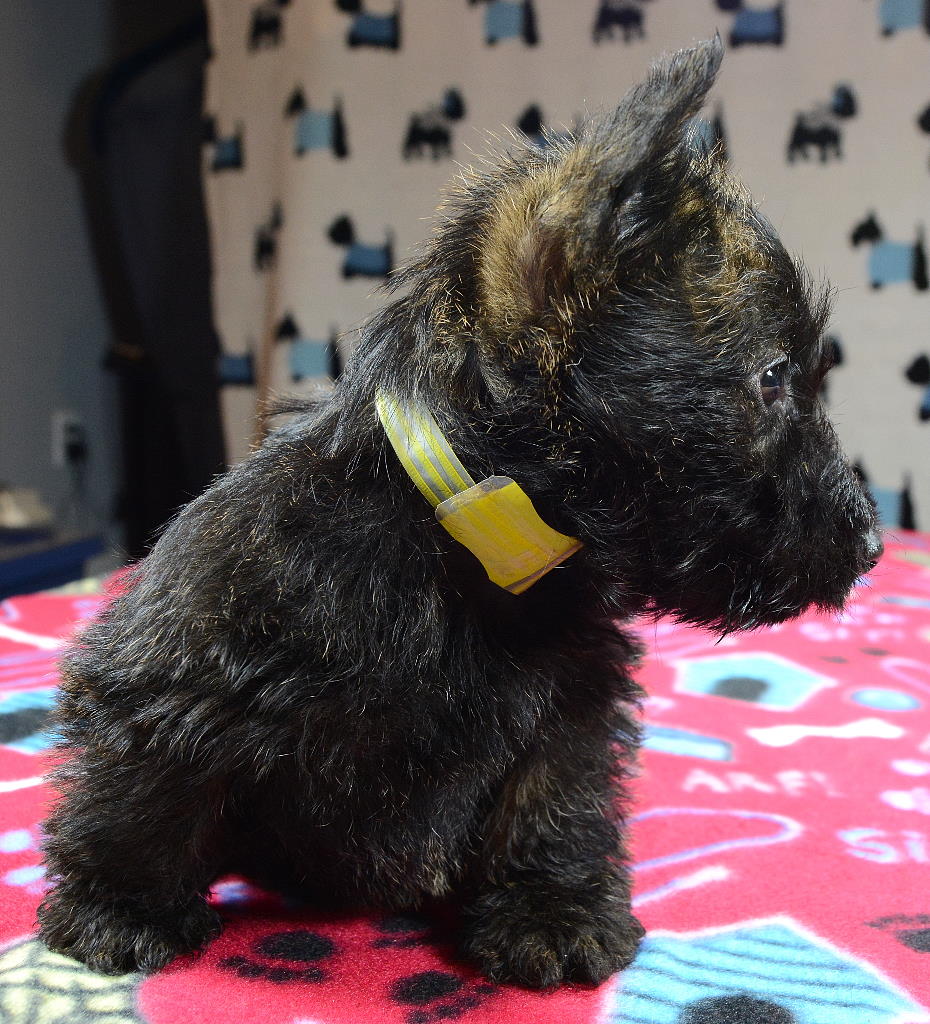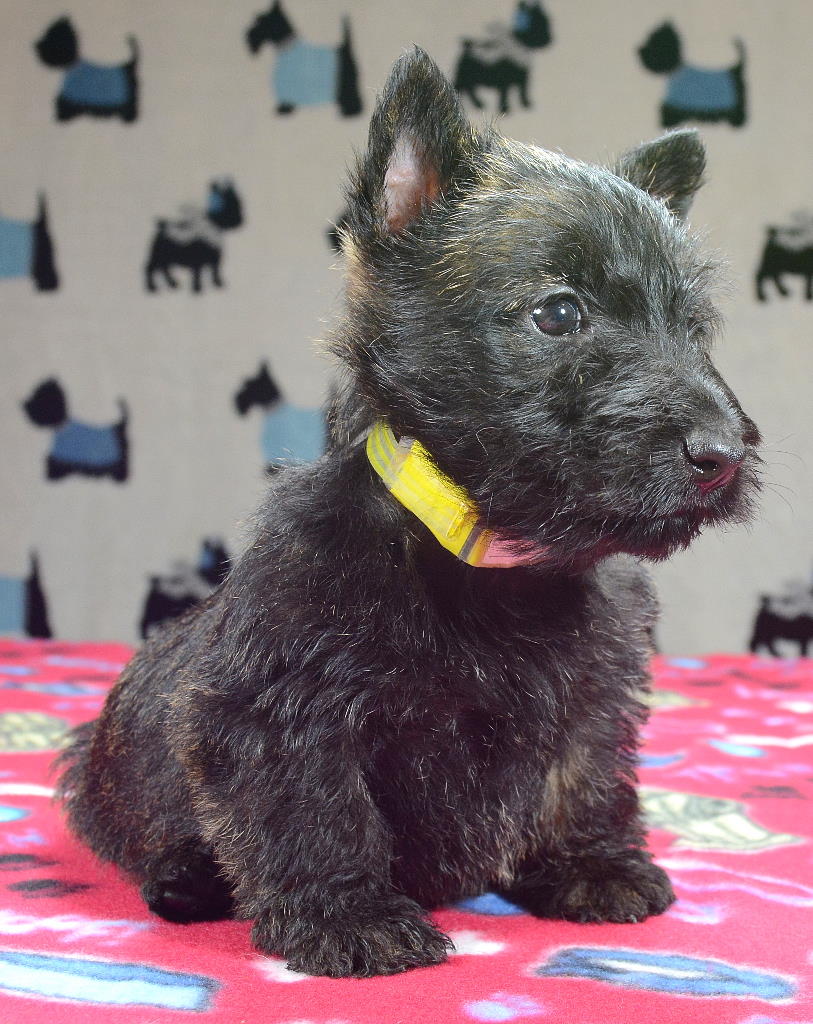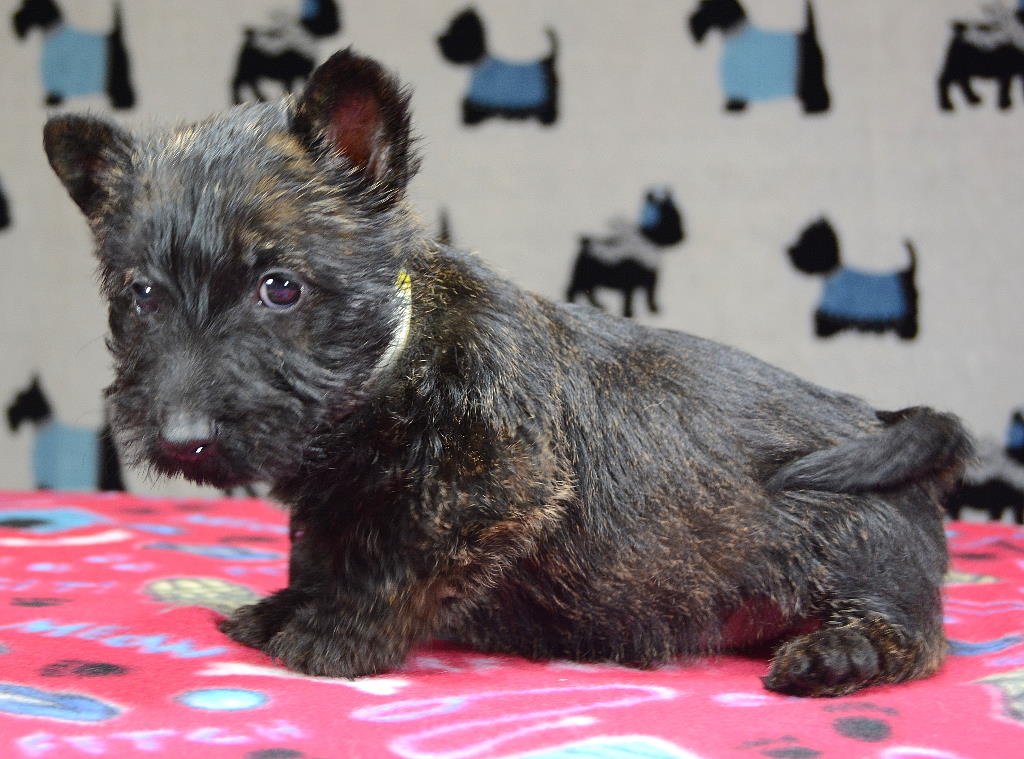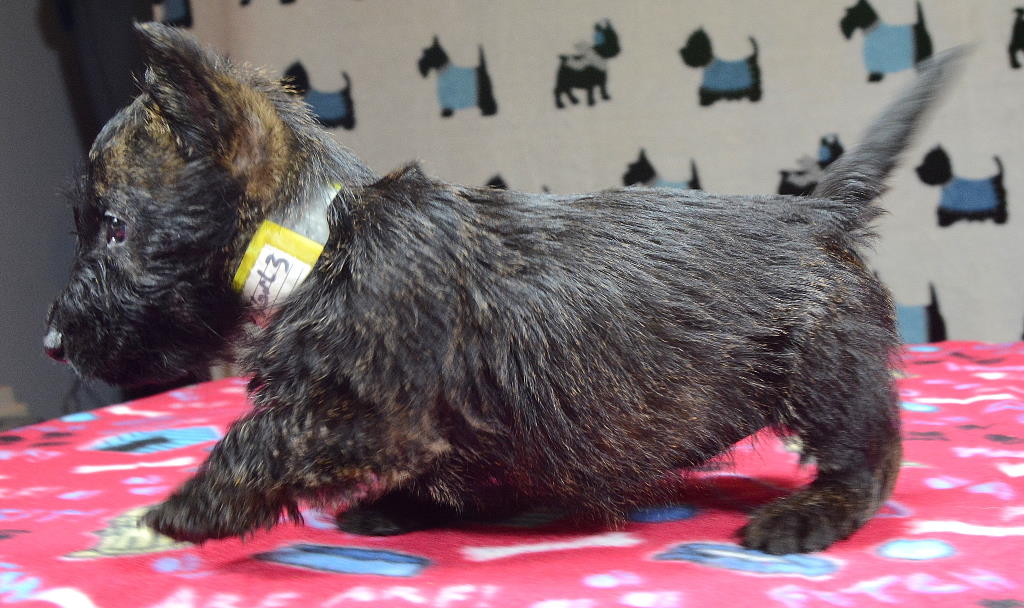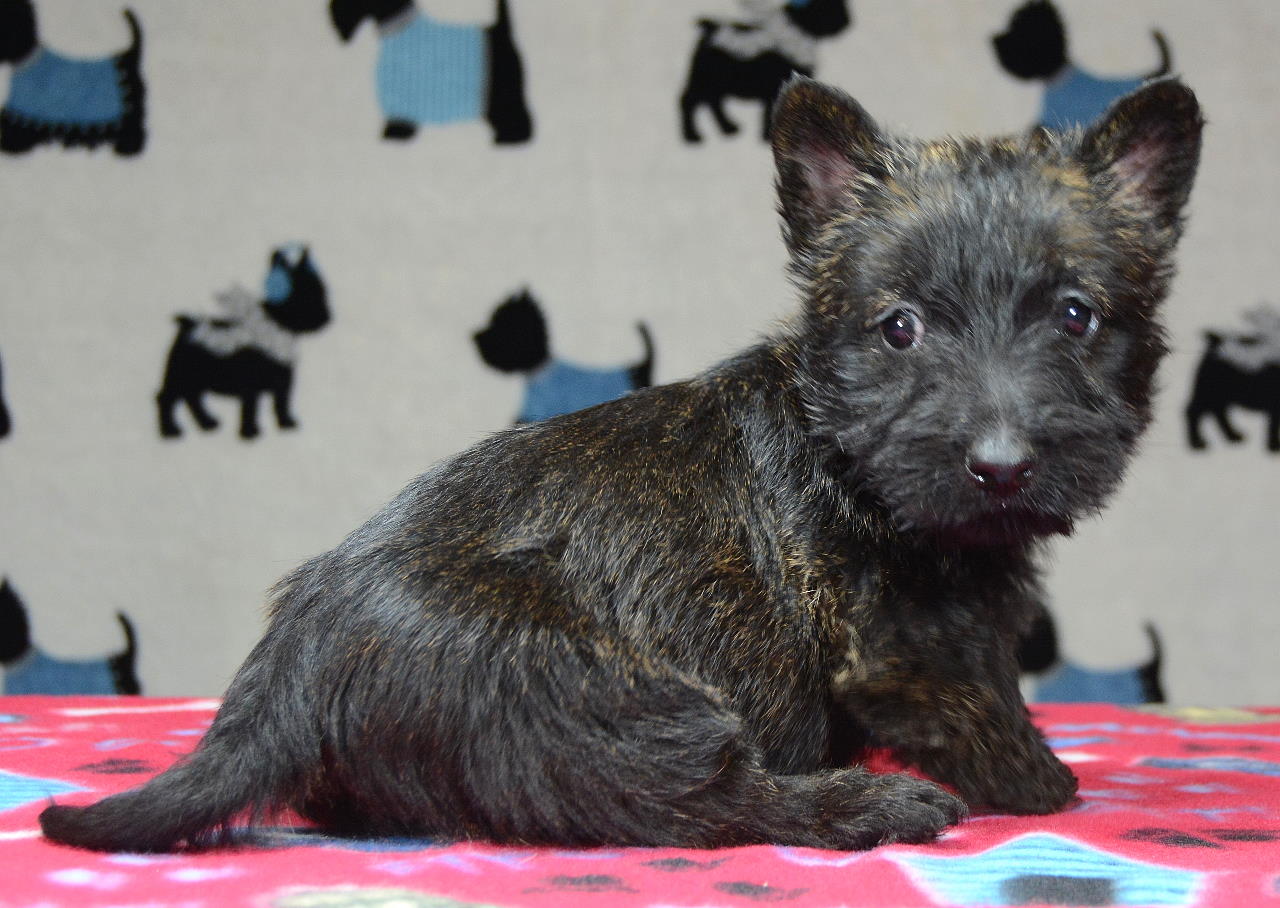 Please check us out on Facebook for some BONUS pictures of this litter.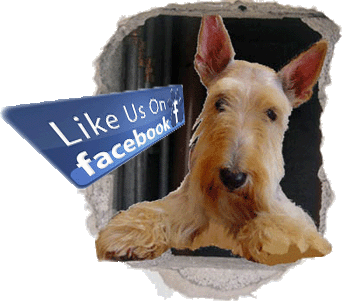 THE END
9-20-2021
On Friday, August 13th 2021, my newest girl Minuet, along with Silverado, had a beautiful litter of 8.
3 girls and 5 boys.
2 black girls, 1 black-brindle girl, 2 wheaten boys and 3 brindle boys....a bit of silver there in that brindle too.
This is Minuet's (we call her Mini) first litter.
Mama Mini is Black.
Daddy Silverado is Silver-Brindle.
I am placing these pups to folks on my waiting list.
If you would like to be added to my waiting list (no obligation) Please Click HERE
Prices, terms, email address and phone number are located here.
These pups will be ready to go home on Saturday, October 16th, 2021
This litter is weaned, they will go for 1st vet check and shots later this week.
Here are their 1st pictures, they are 5 weeks old here.
Please come back in about 10 days for a HUGE picture update.
All 8
5 boys on the left 3 girls on the right
Little wheaten boy on the left got his eye scratched by a sibling and we are currently treating with antibiotics.
Vet says he should be ok.

The Girls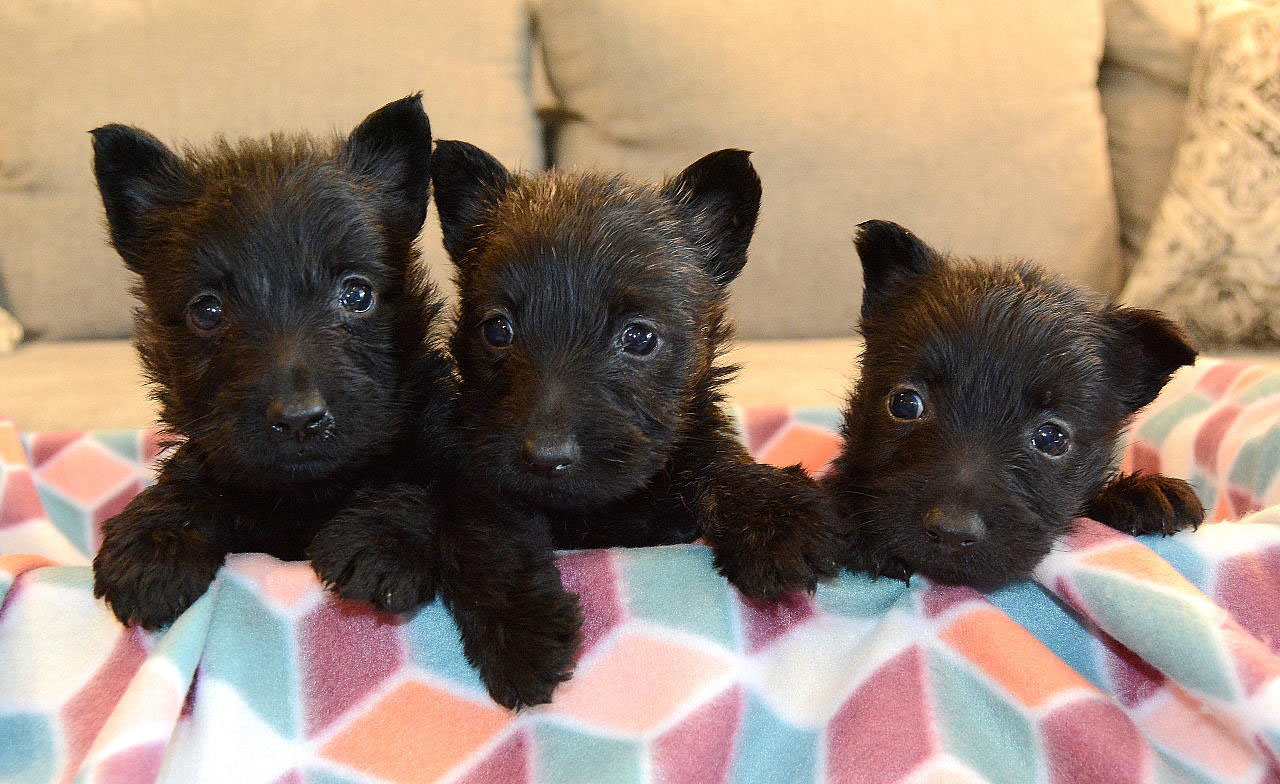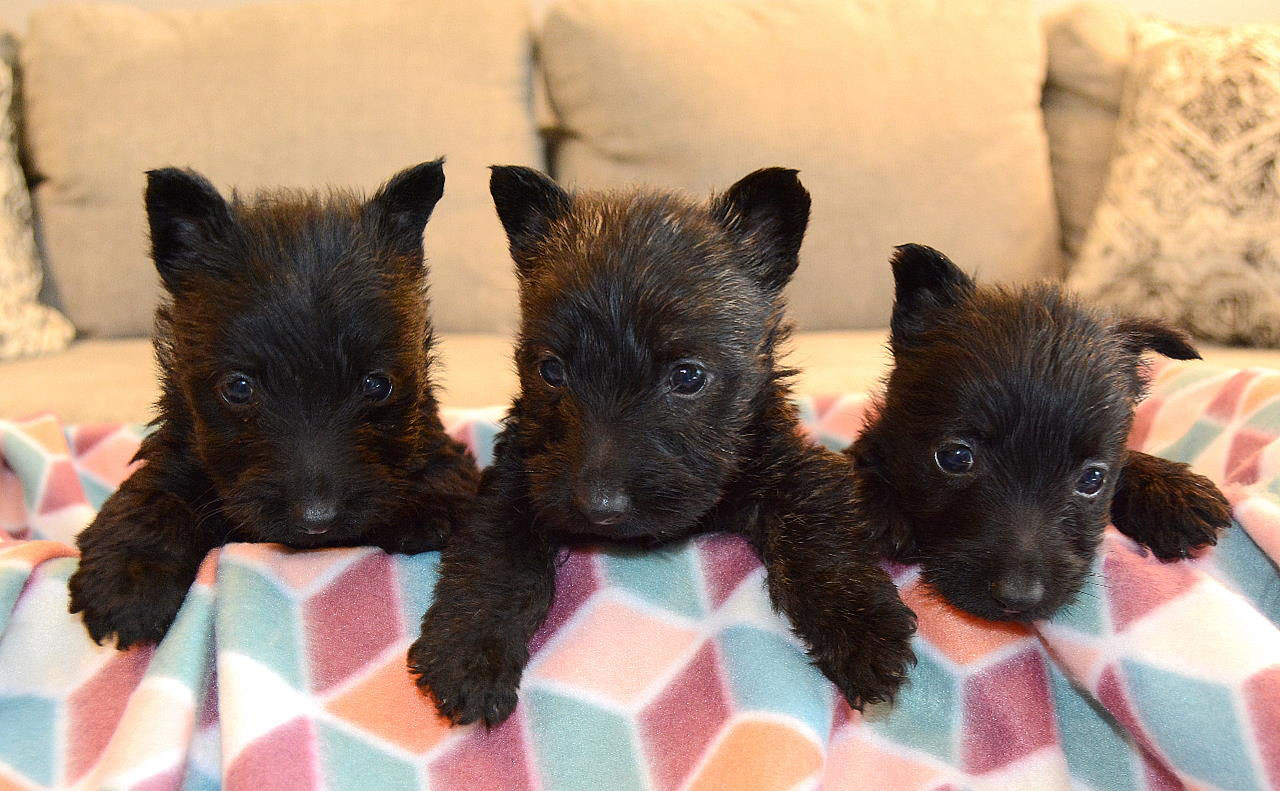 The Boys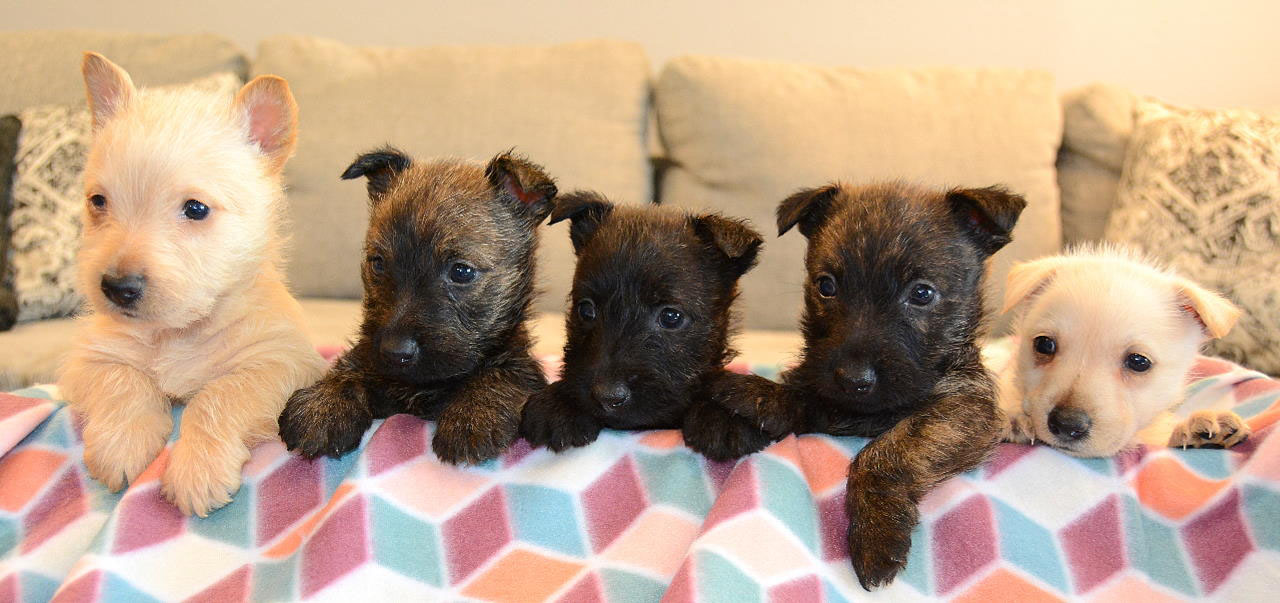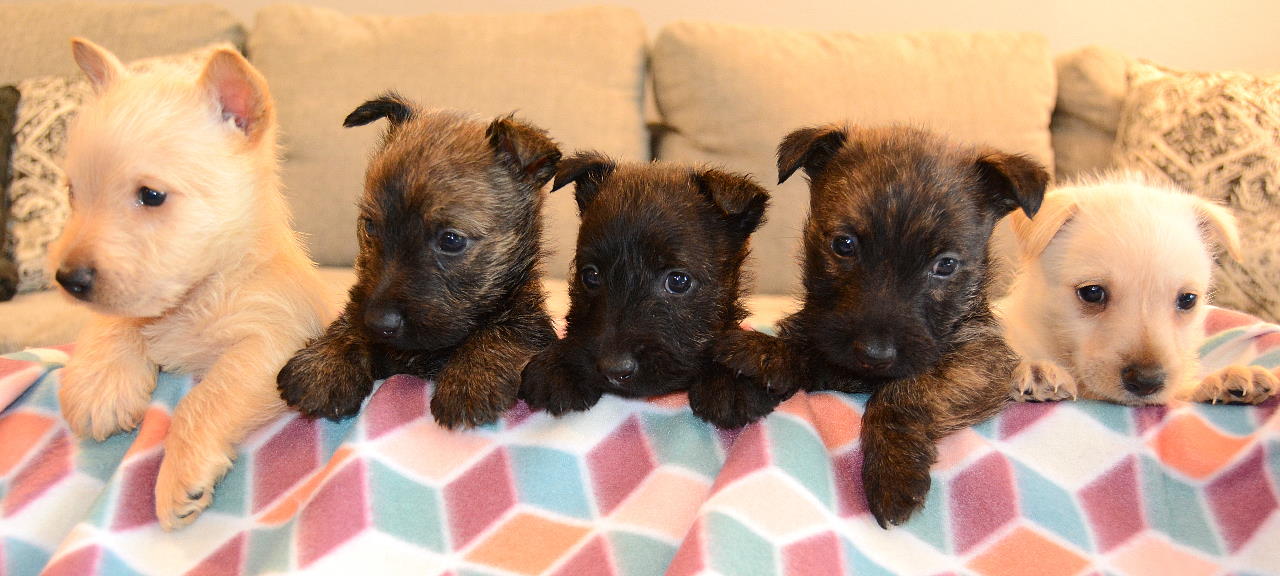 Please come back in about 10 days for a HUGE picture update.