Rebel and Yankee's April 21st 2018 litter
Newest pictures are at the top of the page, the further down you look, the younger the pups.
--------------------------------------------------------------
06-09-2018
On April 21st 2018 Rebel and Yankee had a beautiful litter of 6.
1 black girl, 1 black-brindle girl, 1 brindle girl, 2 black boys and 1 wheaten boy.
I am placing these pups to folks on my waiting list.
If you would like to be added to my waiting list (no obligation) Please Click HERE
Prices, terms, email address and phone number are located here.
These pups will be ready to go home on Saturday, June 23rd 2018
I will however hold them an extra week or two until around the 4th of July if needed.
They are now all weaned away from Mama
Each puppy is sporting an ID collar, orange for the girls and blue for the boys.
The Girls
Black Girl (Girl #1)
Outgoing and friendly she is very affectionate. The blackest of the 3 girls.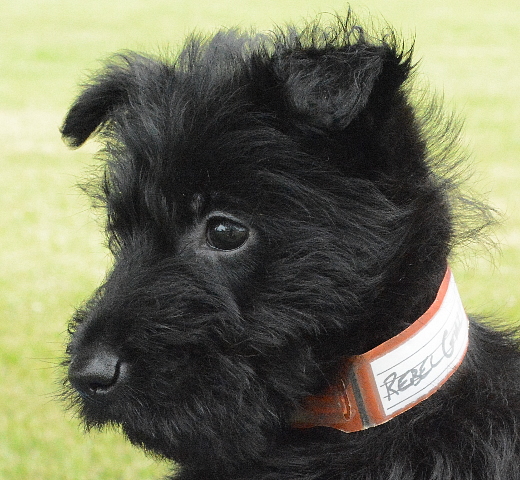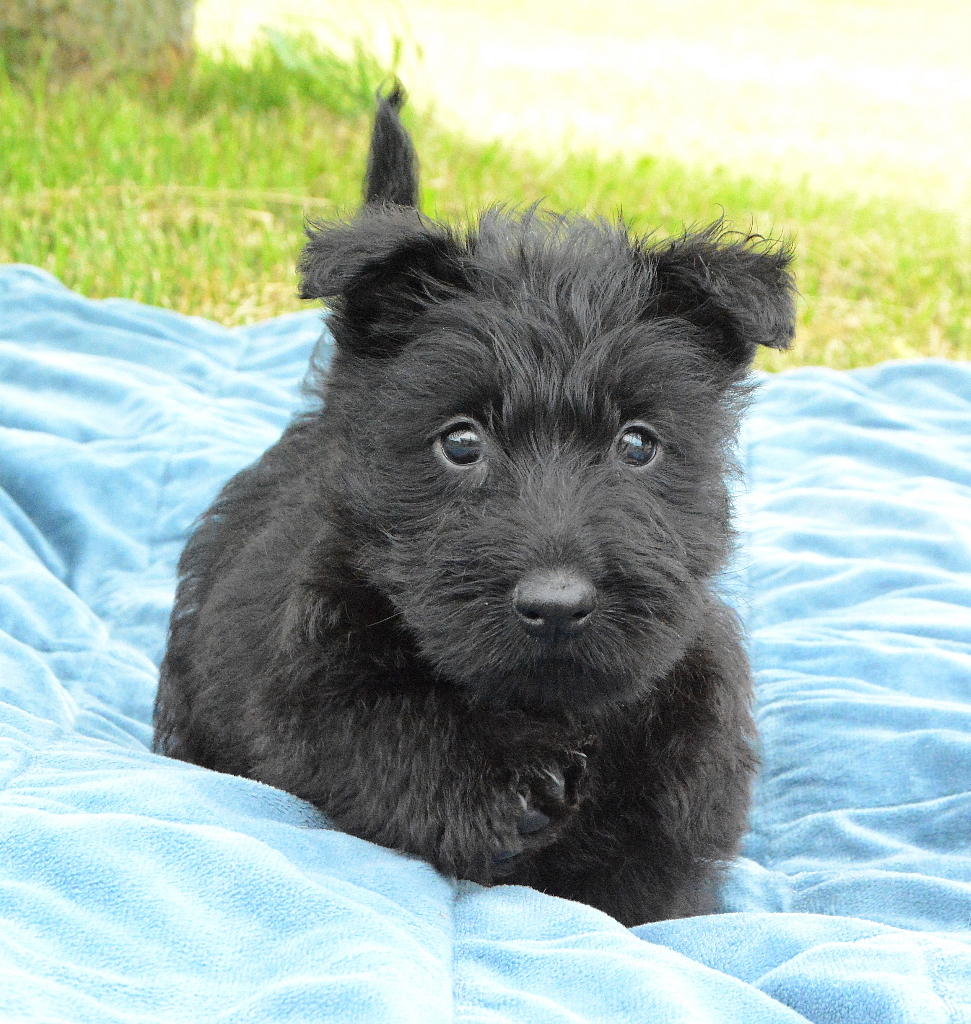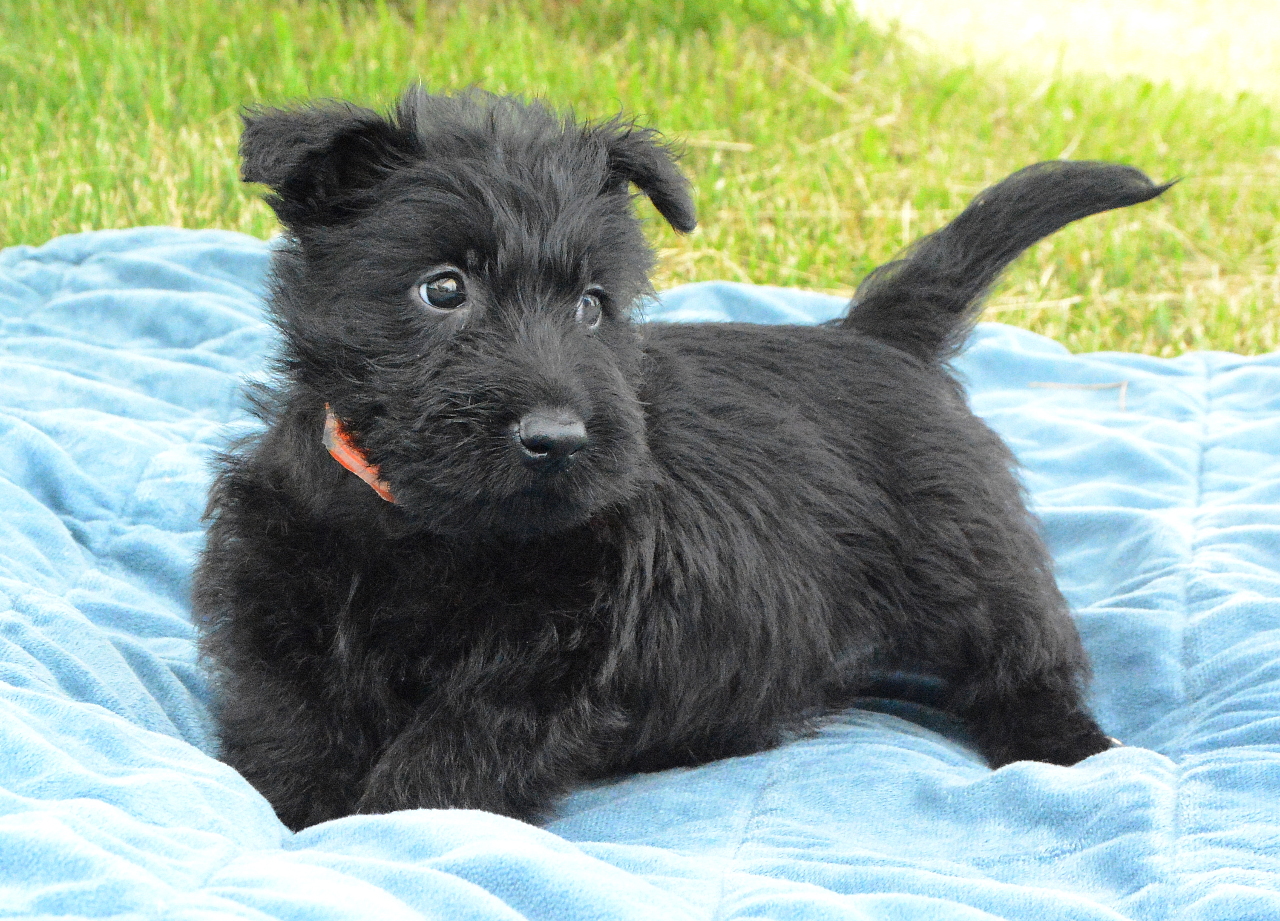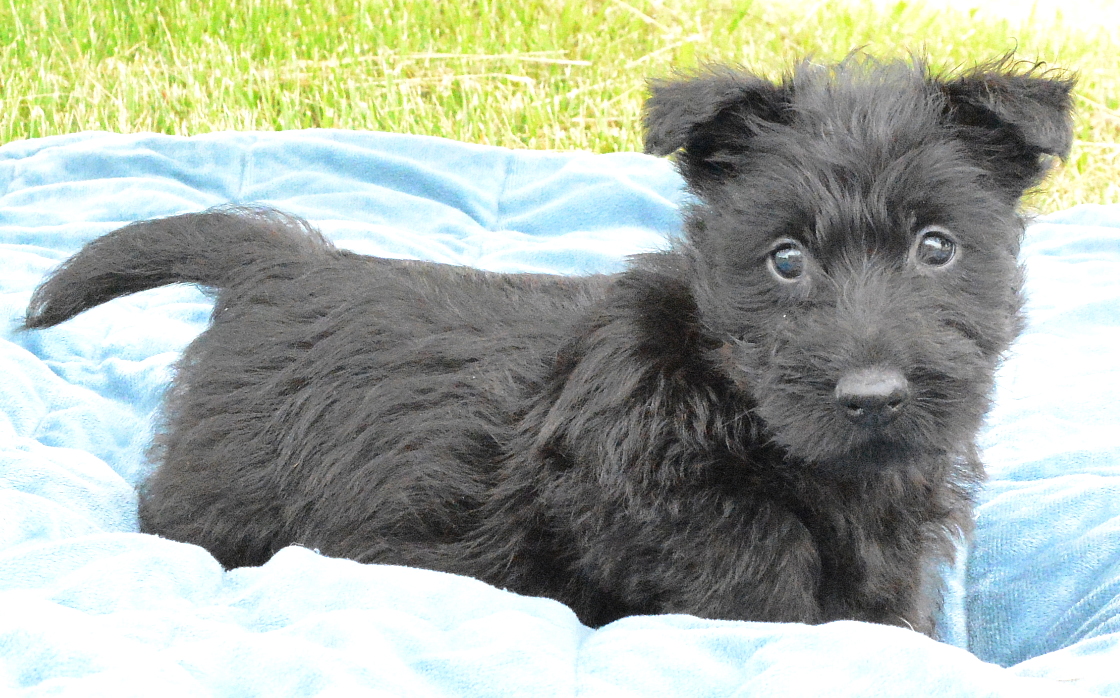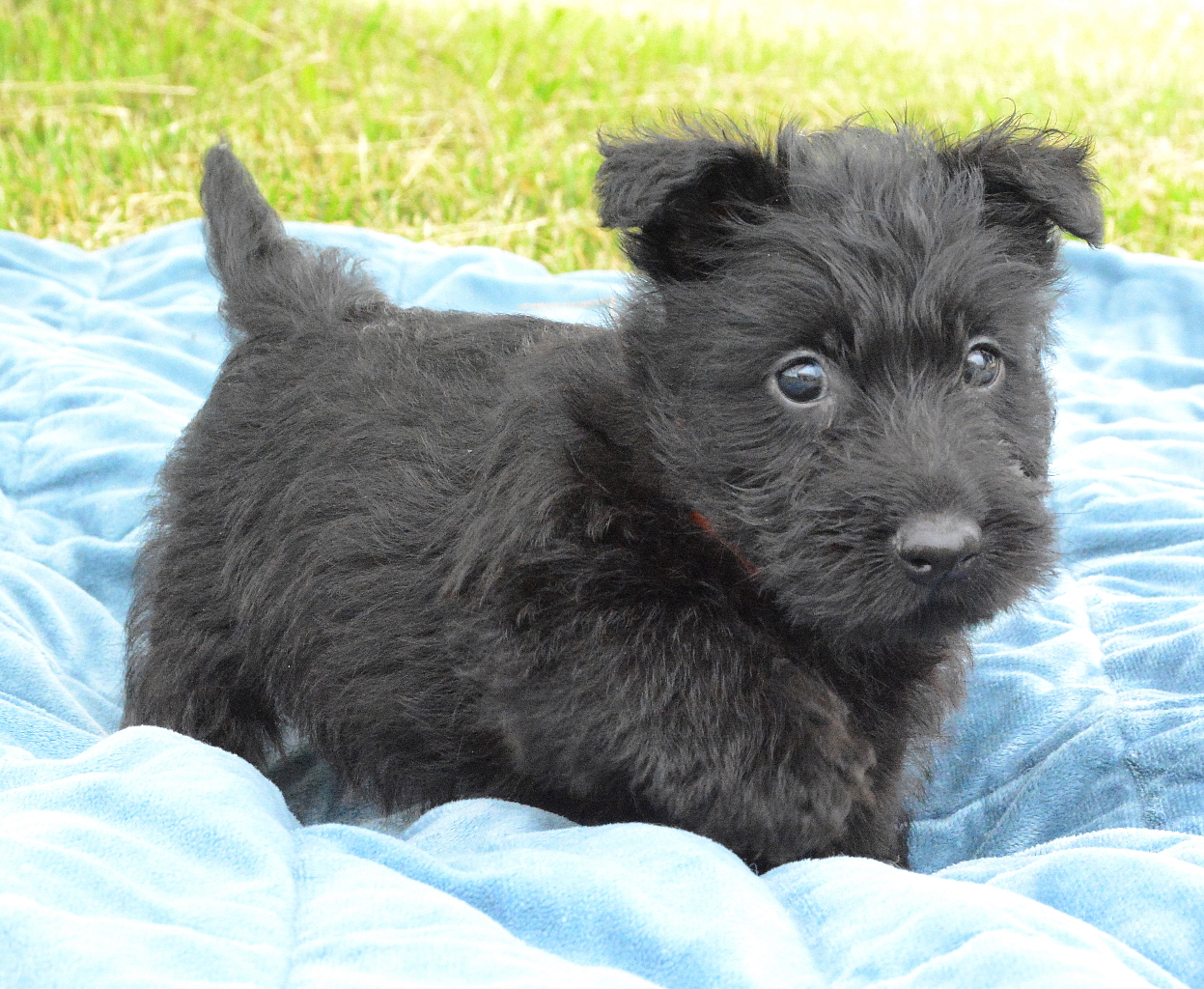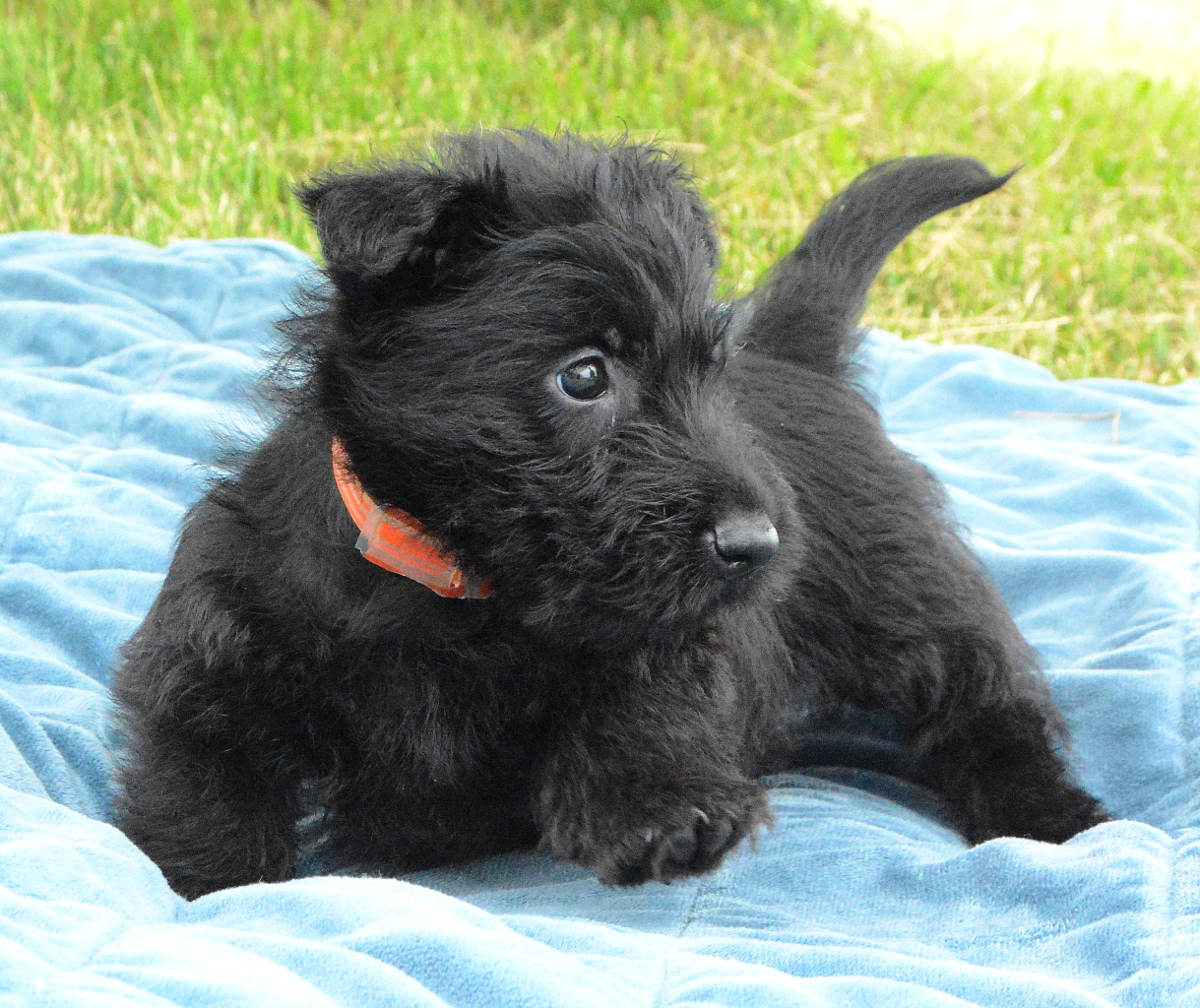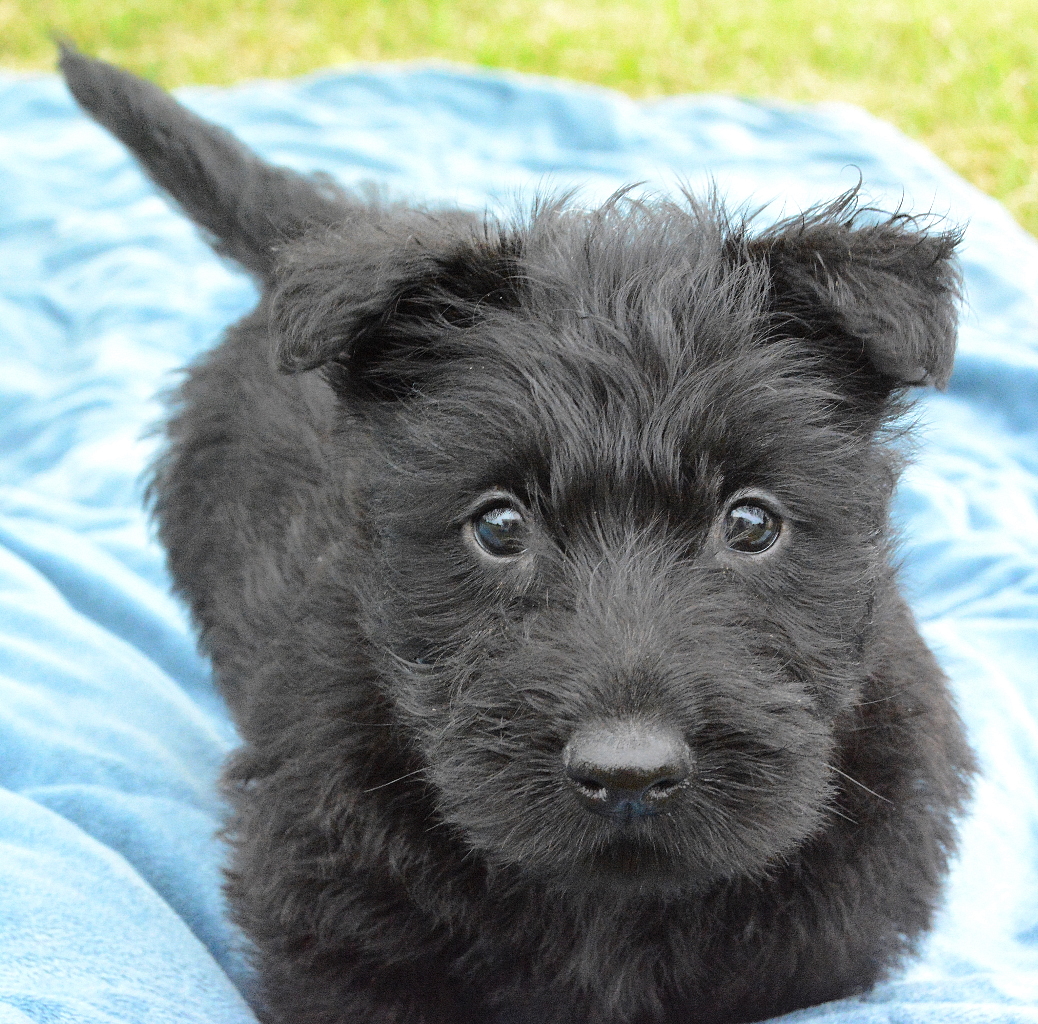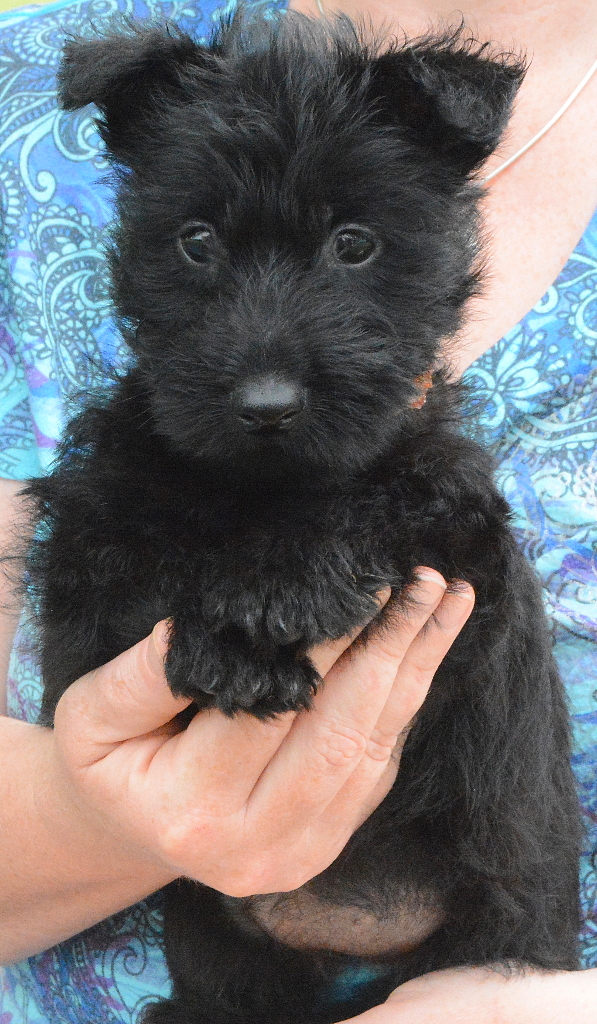 Black-Brindle Girl (Girl #2)
Another very friendly pup. She isn't worried about too much.
She is predominately black but when you look at her just right you can see some faint brindle highlights, especially behind her ears.
She also has a small tuft of wheaten on her chest.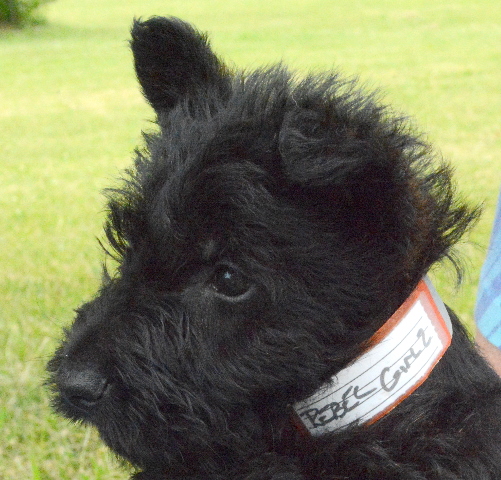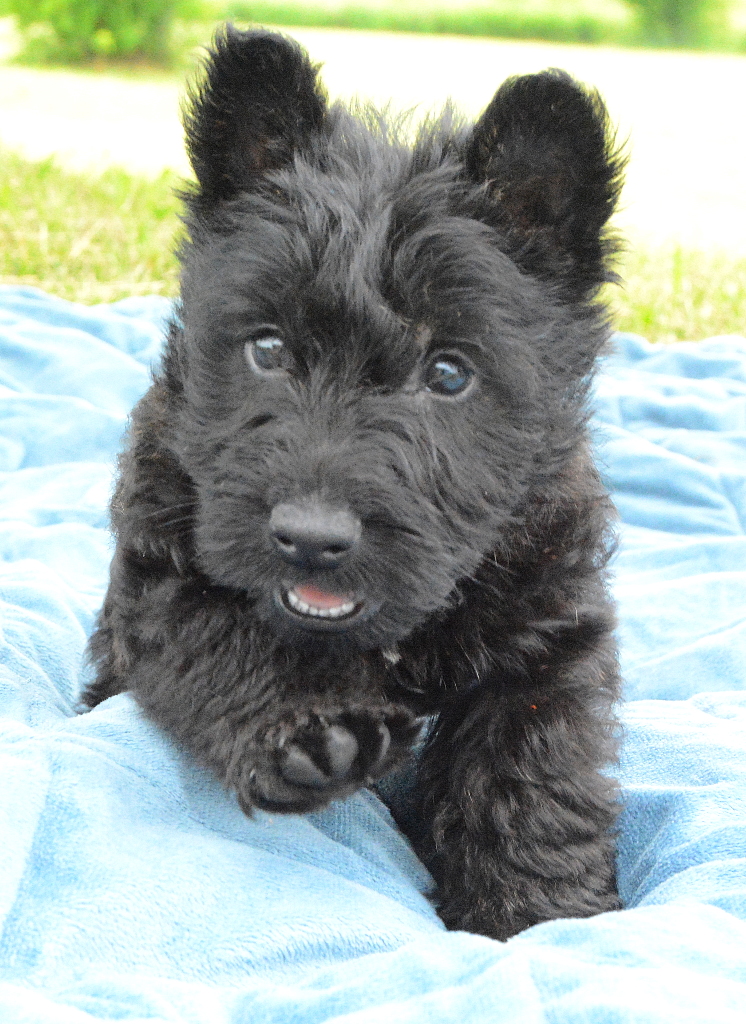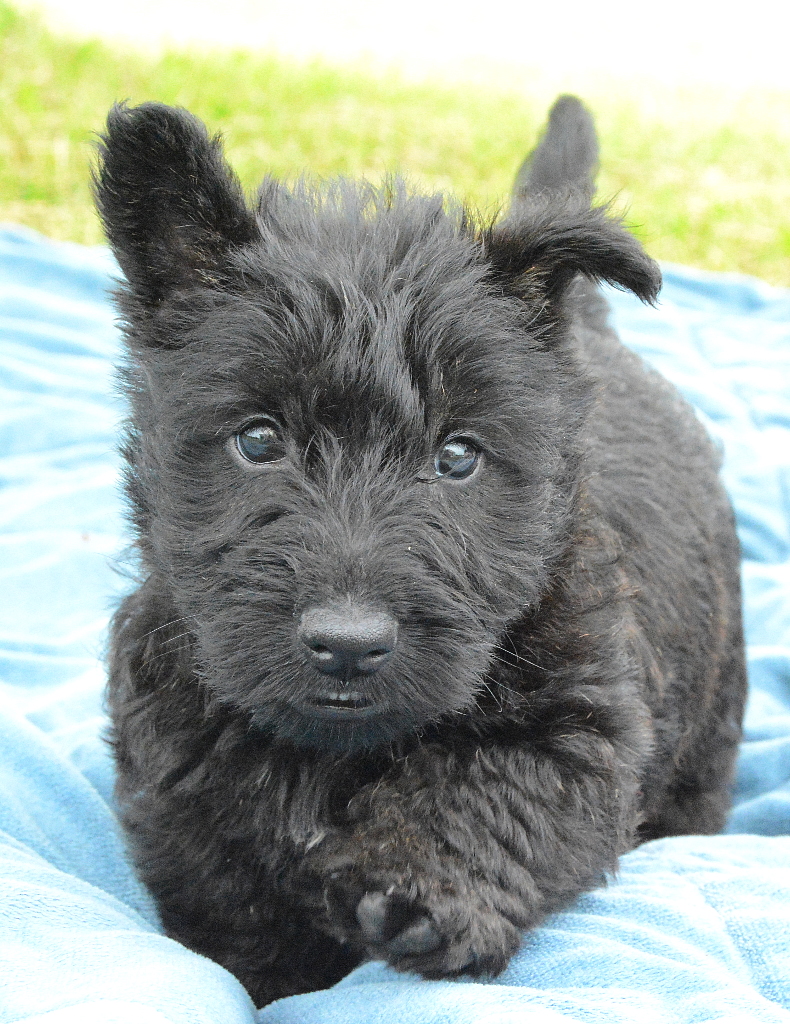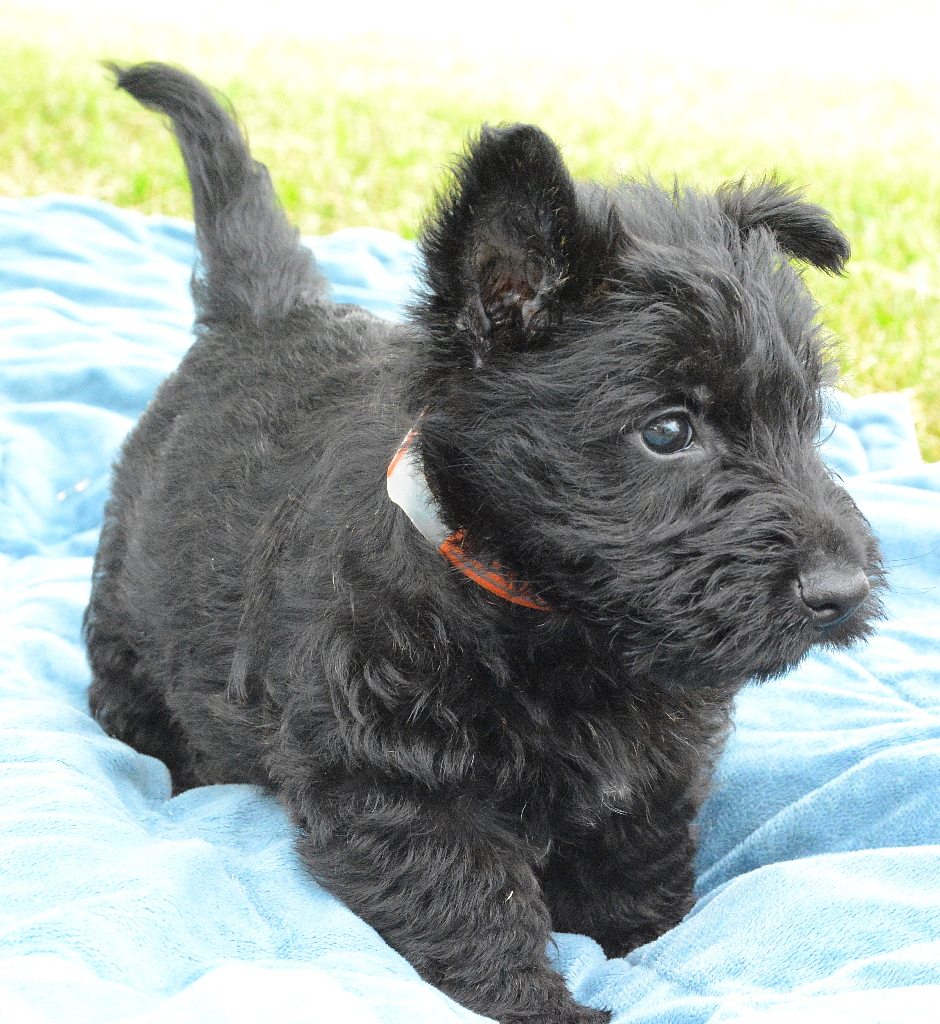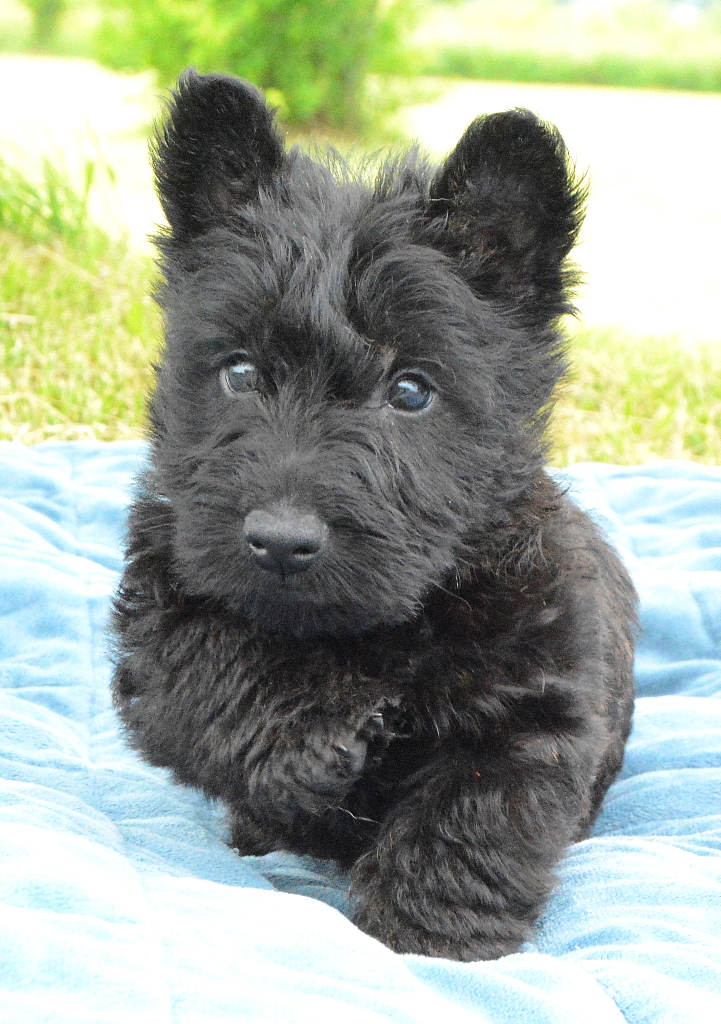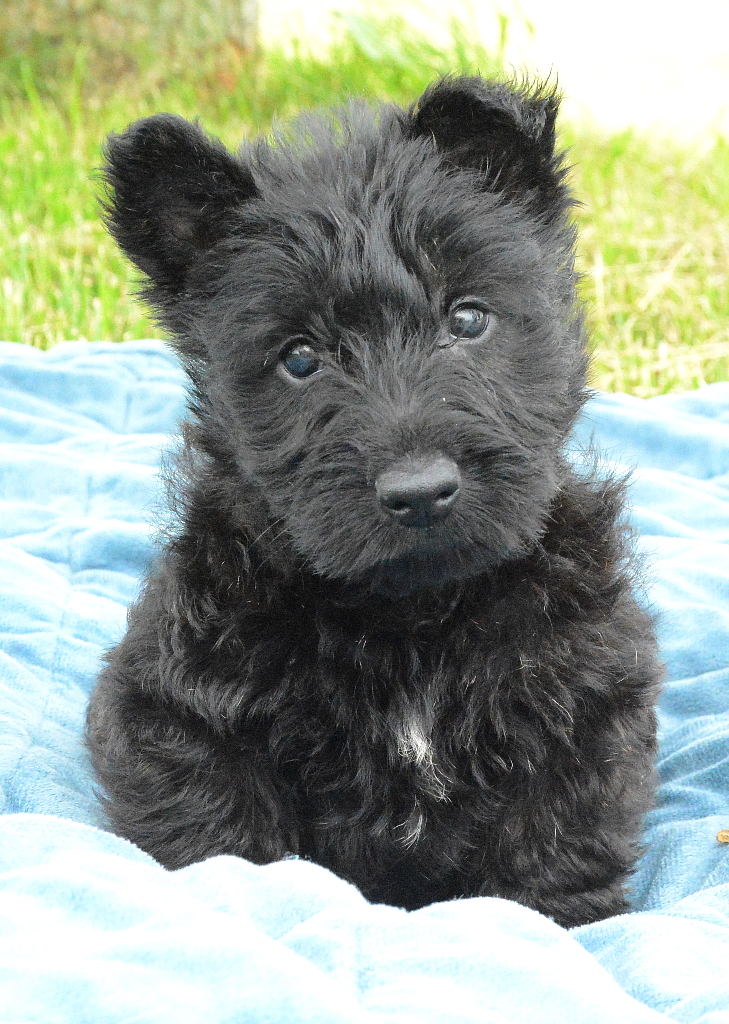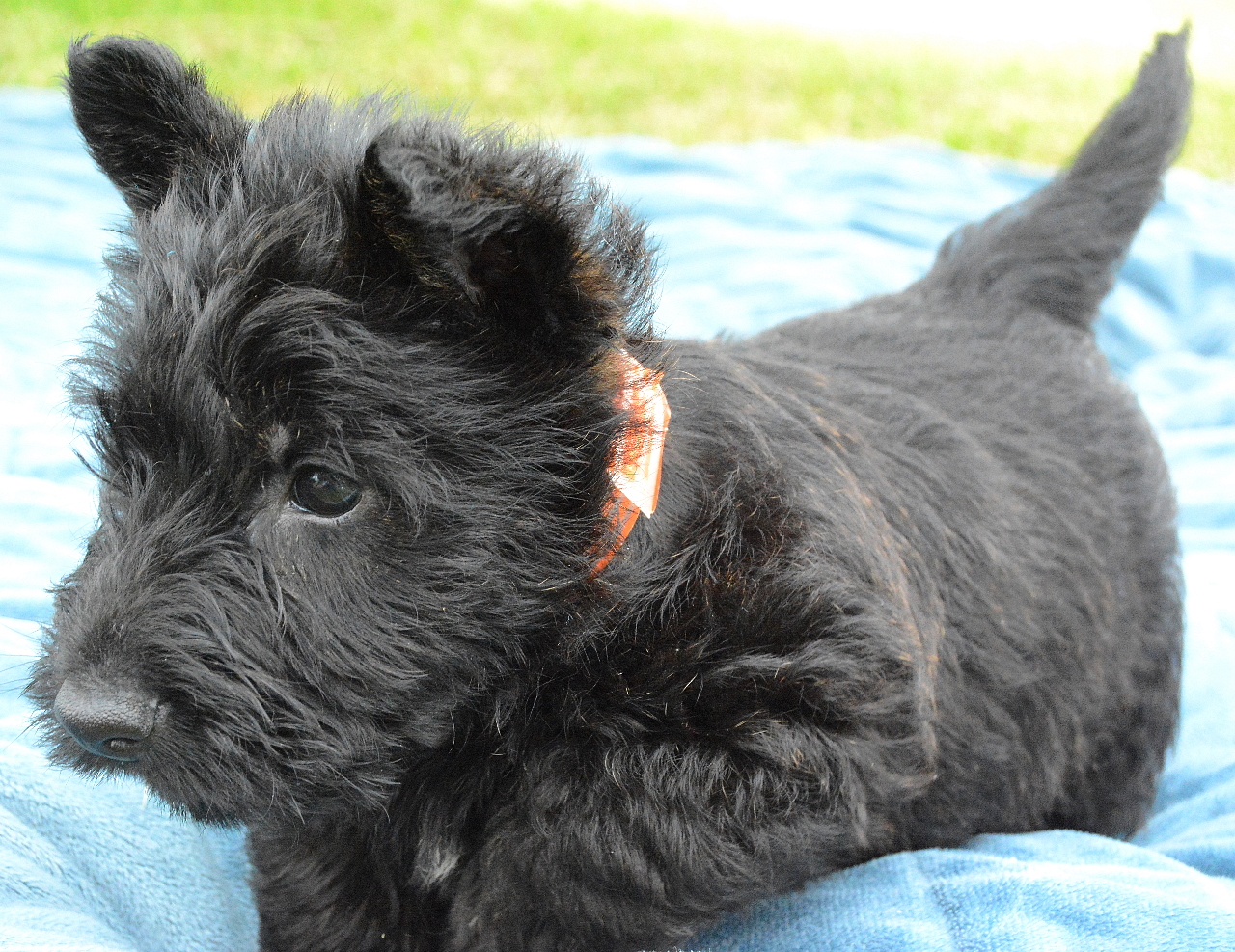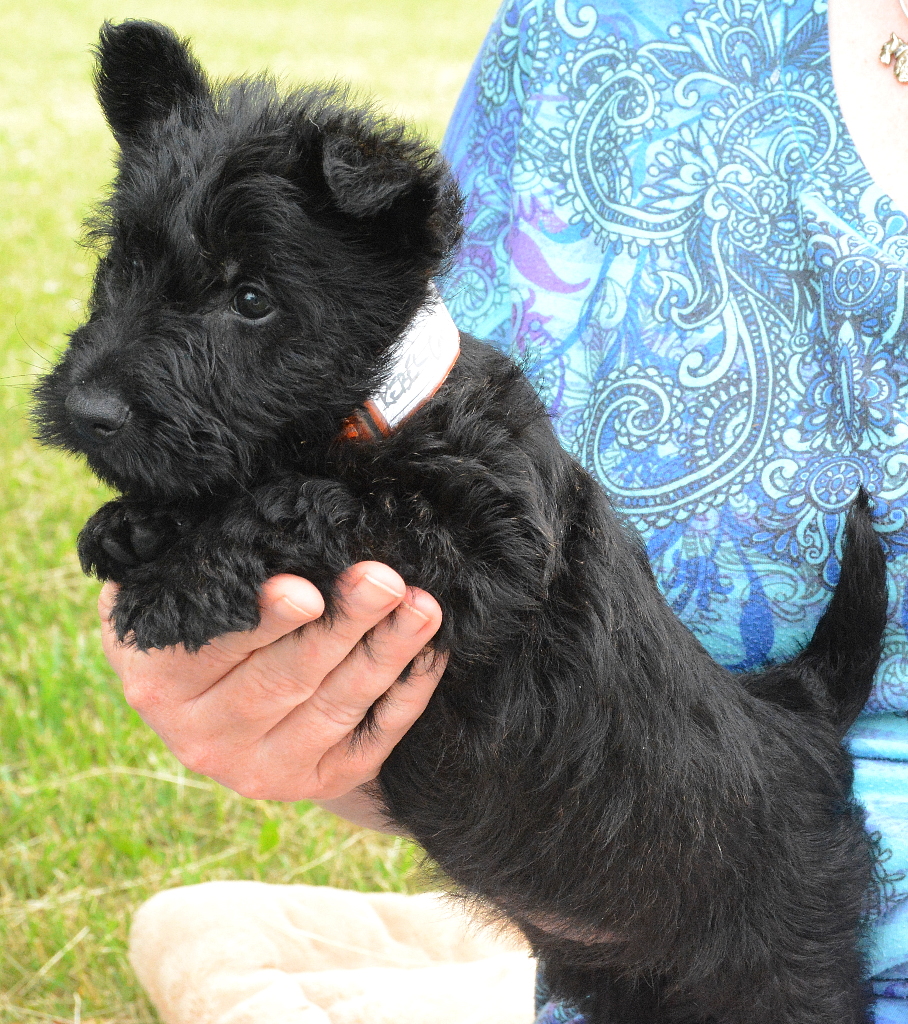 Brindle Girl (Girl #3)
As far as personality goes, these 3 girls are almost identical. Happy, curious and playful.
This girl has the most brindle. If you stroke her hair against the grain you can really see a lot of brindle in her undercoat.
I think she will get more brindle as she ages. She is beautiful.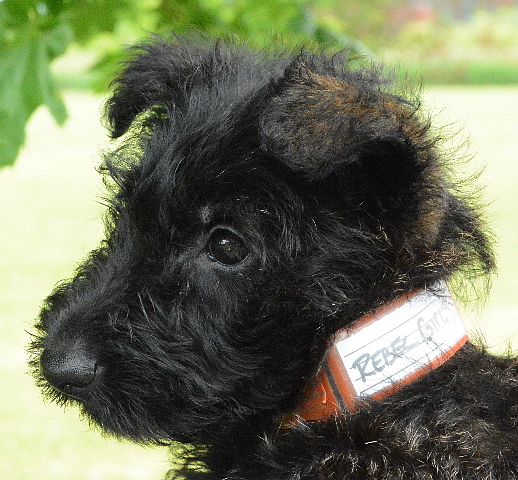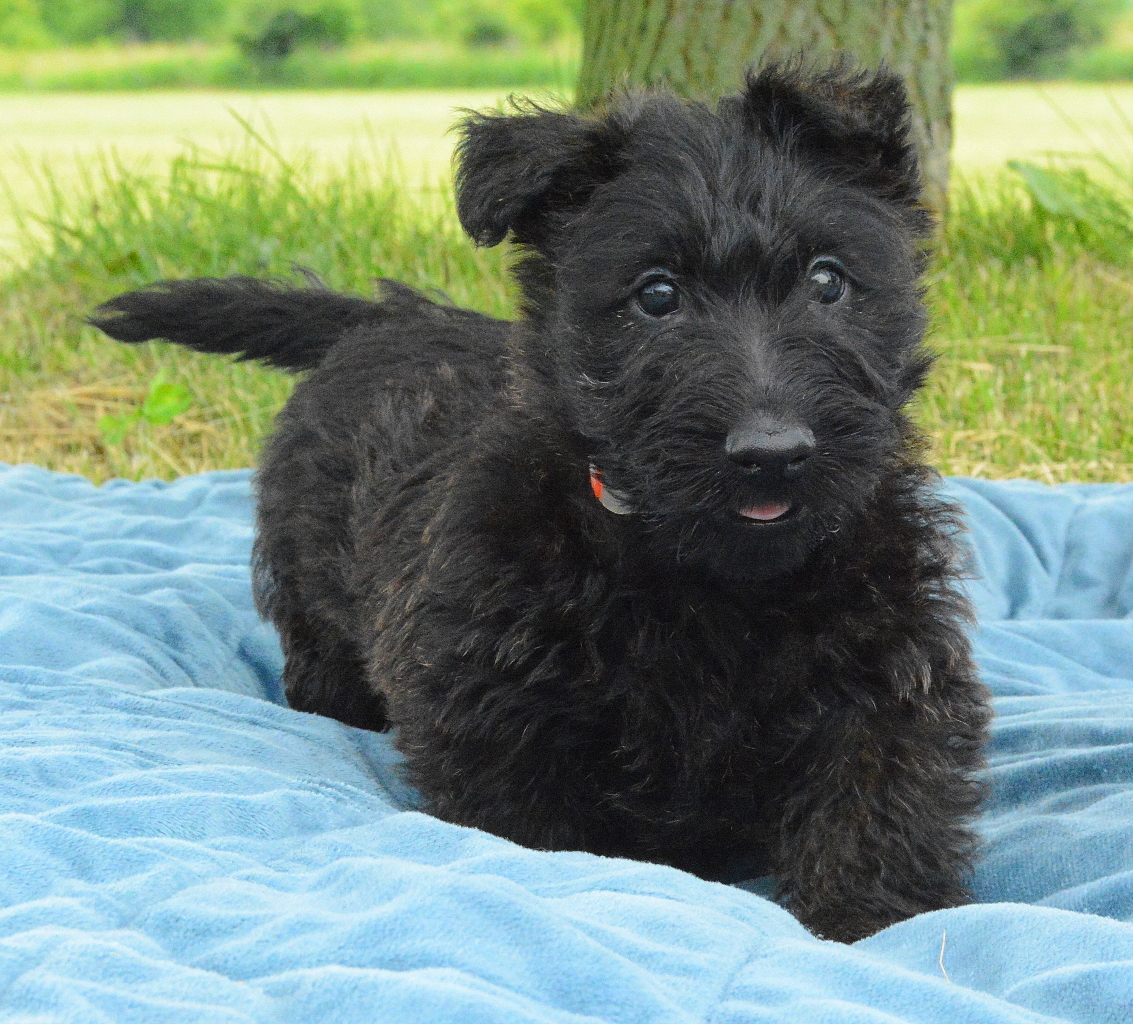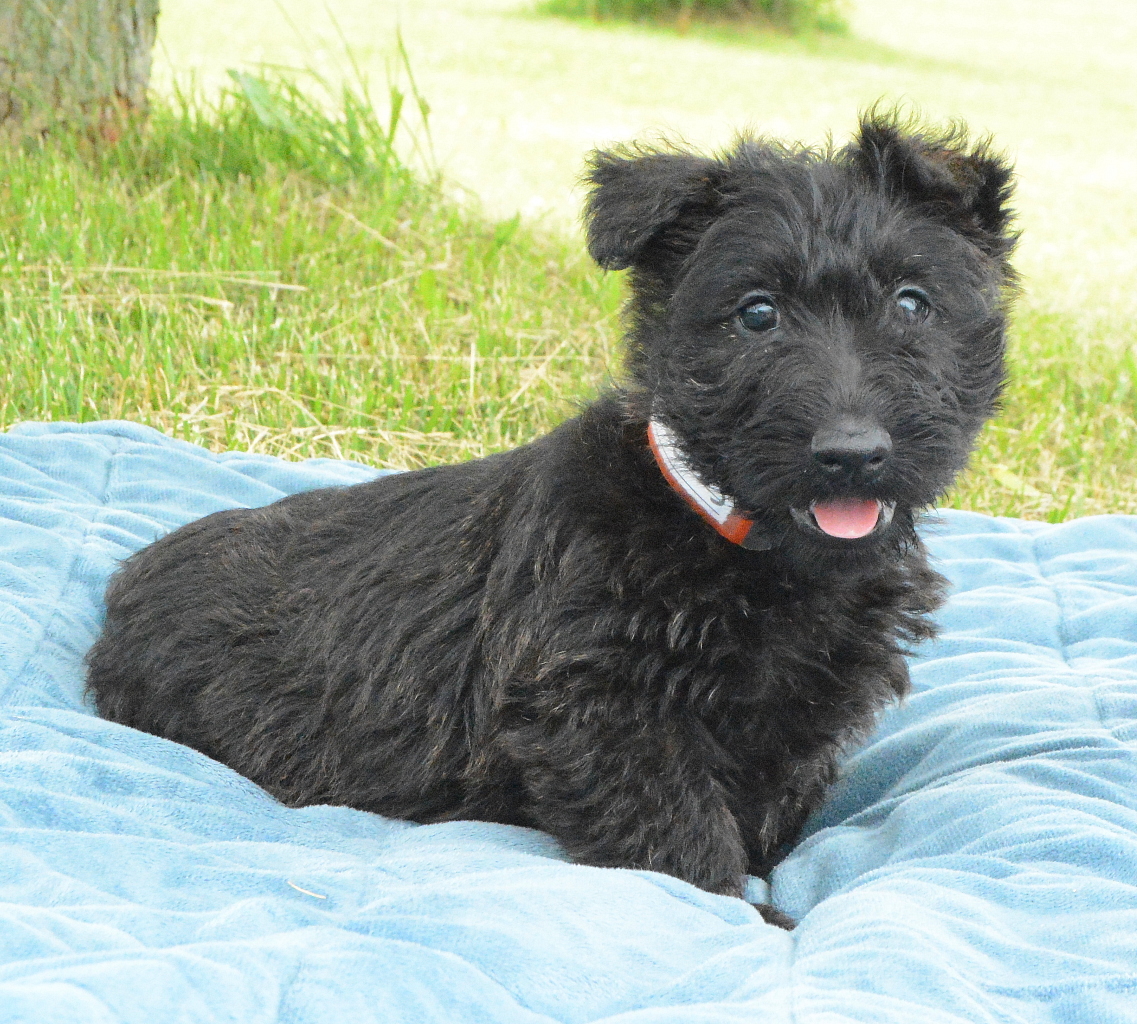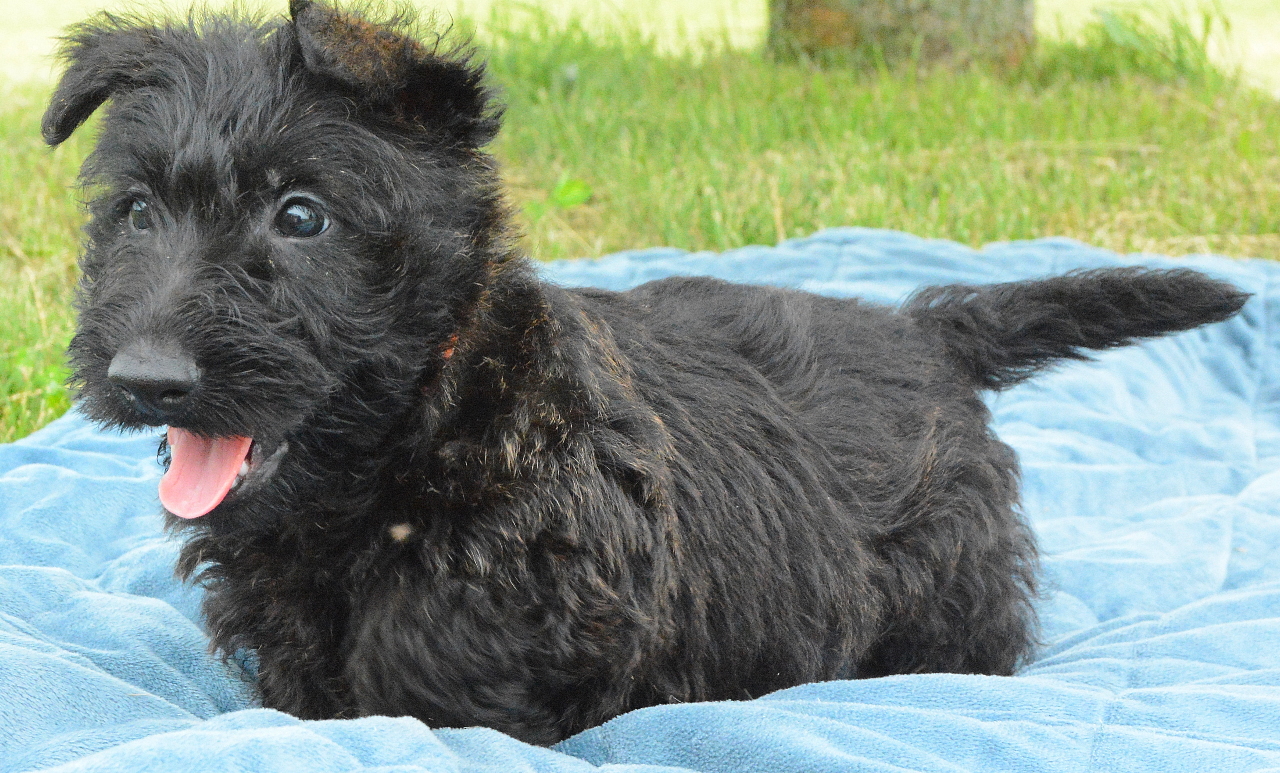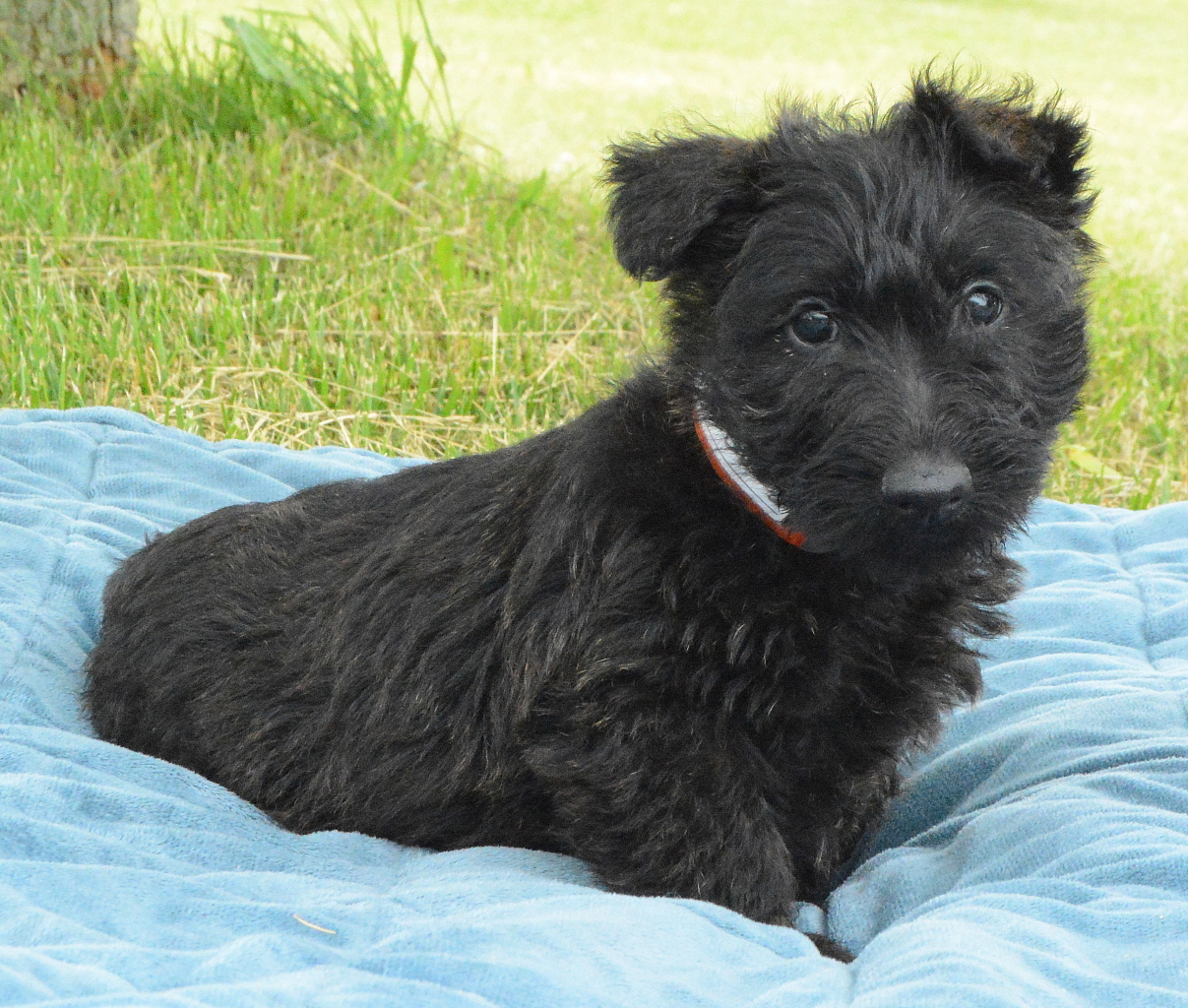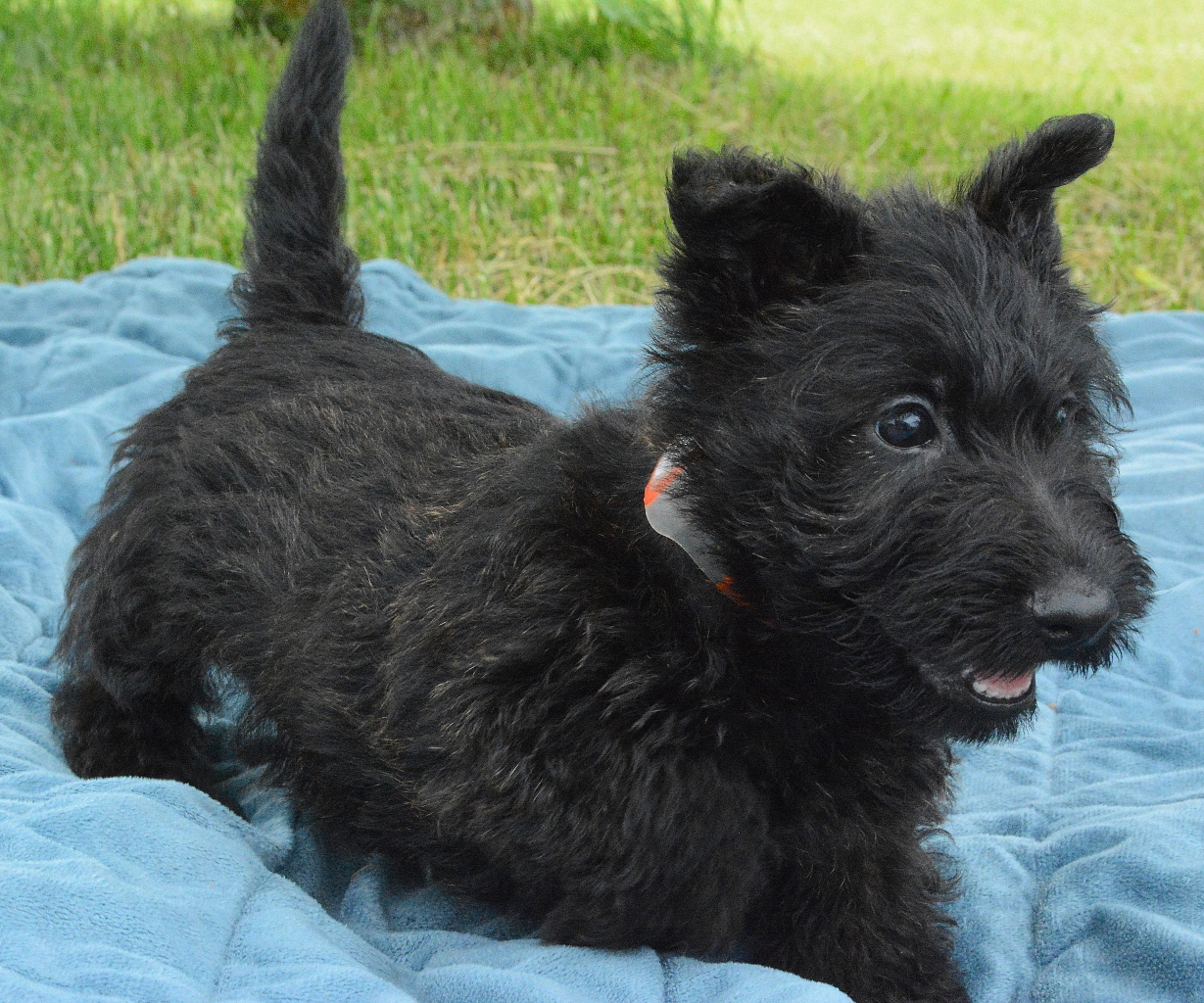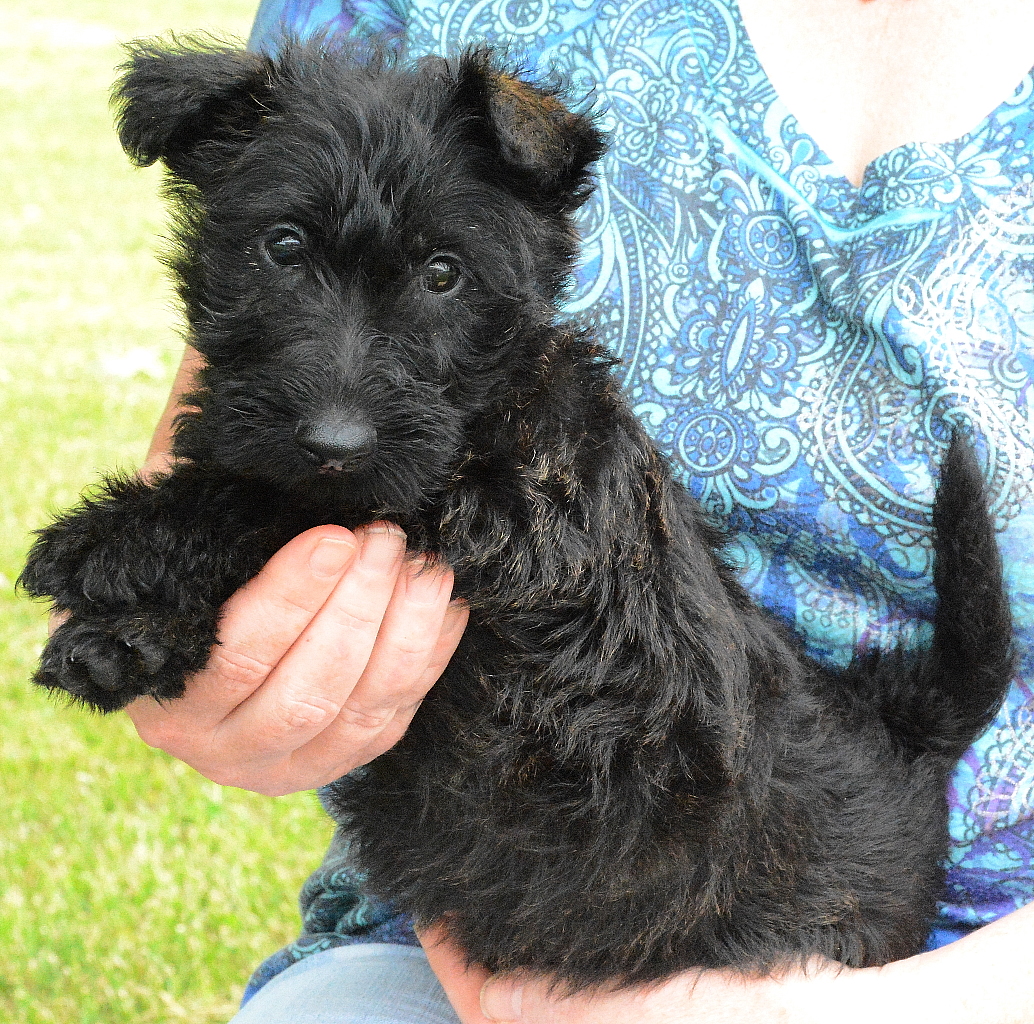 The Boys
Black Boy #1
He's confident and attentive. He prefers to be where I am.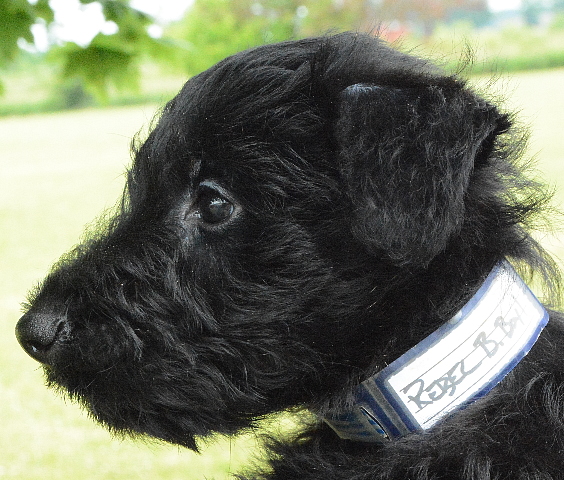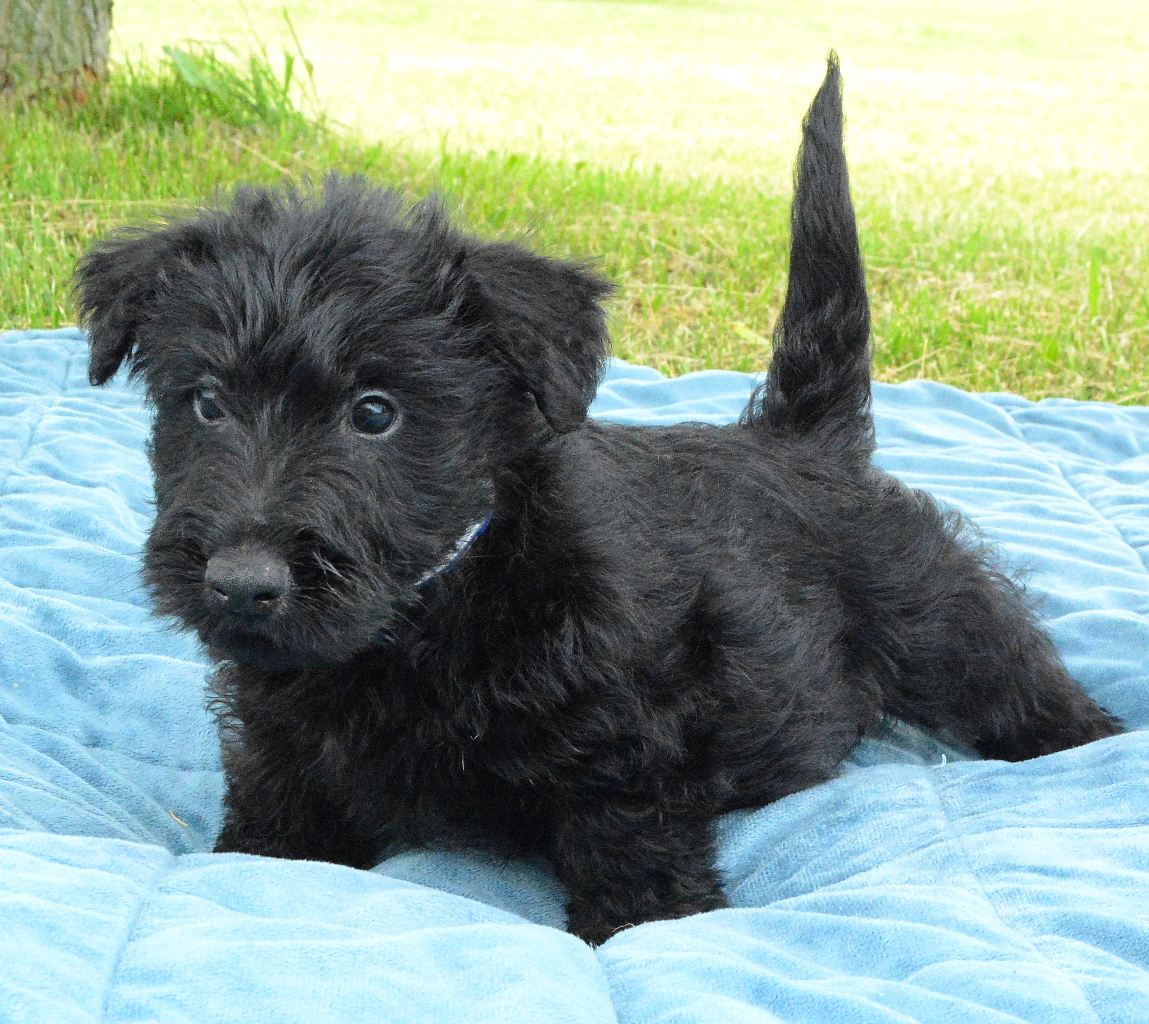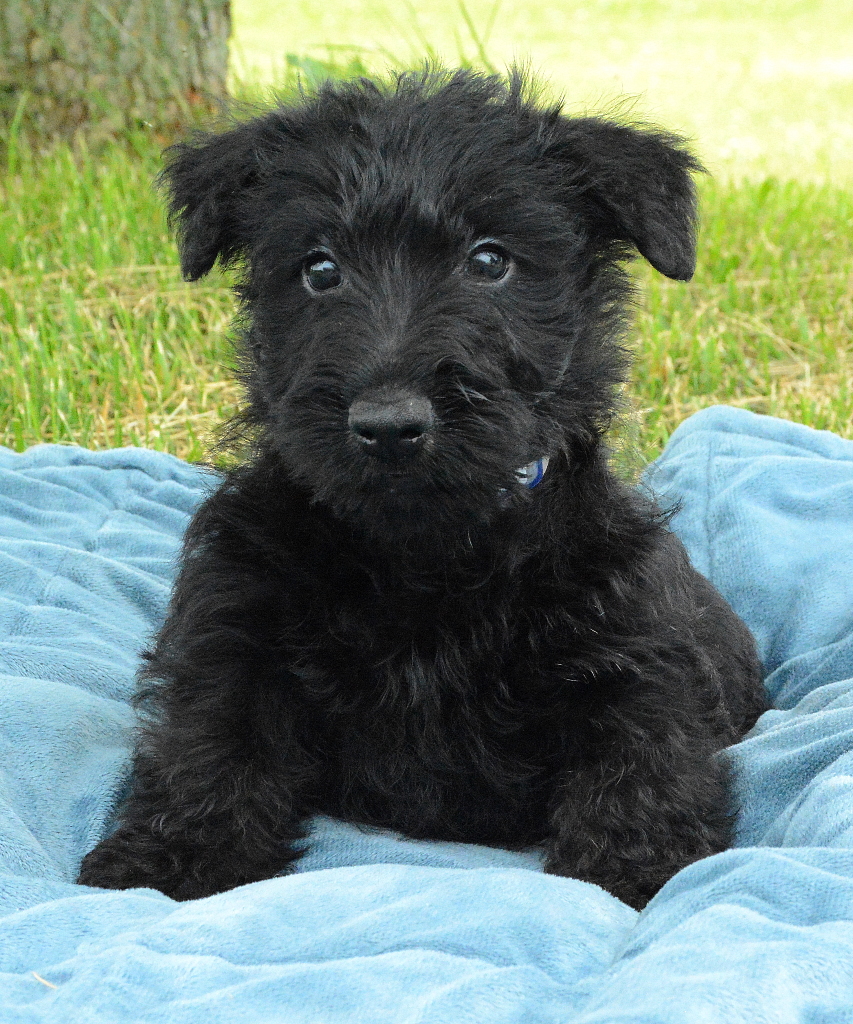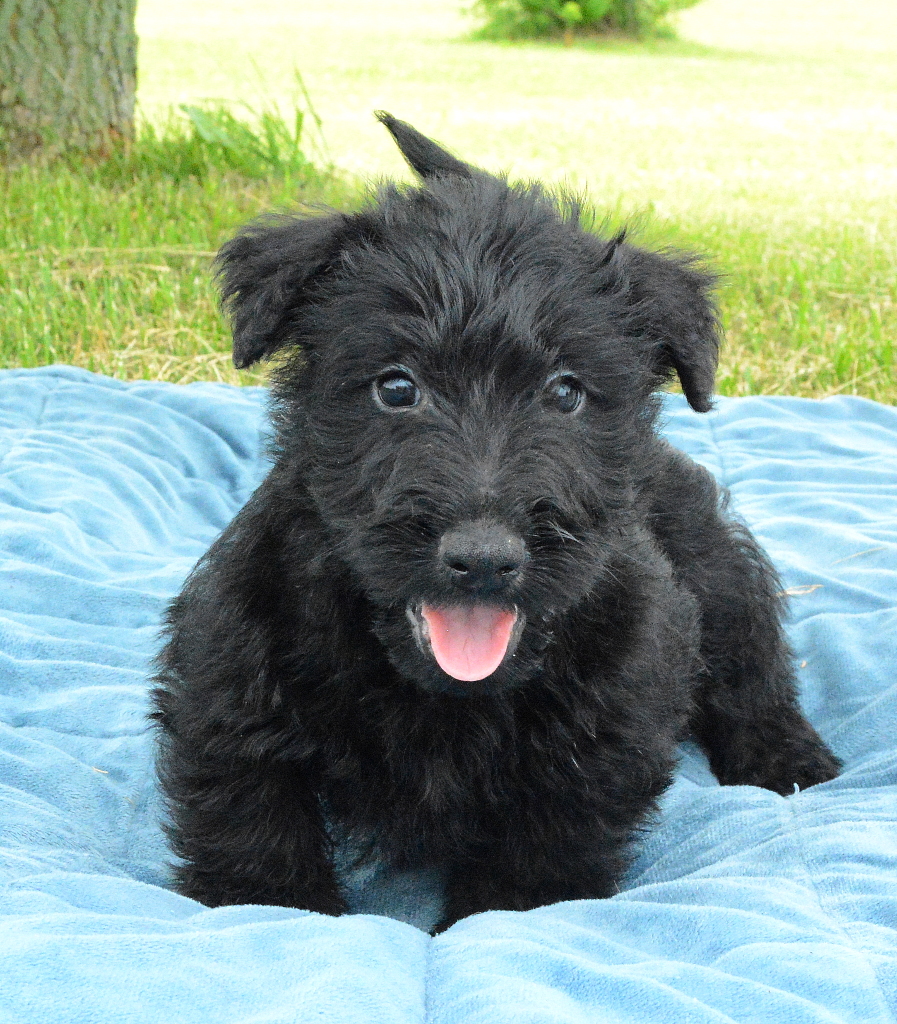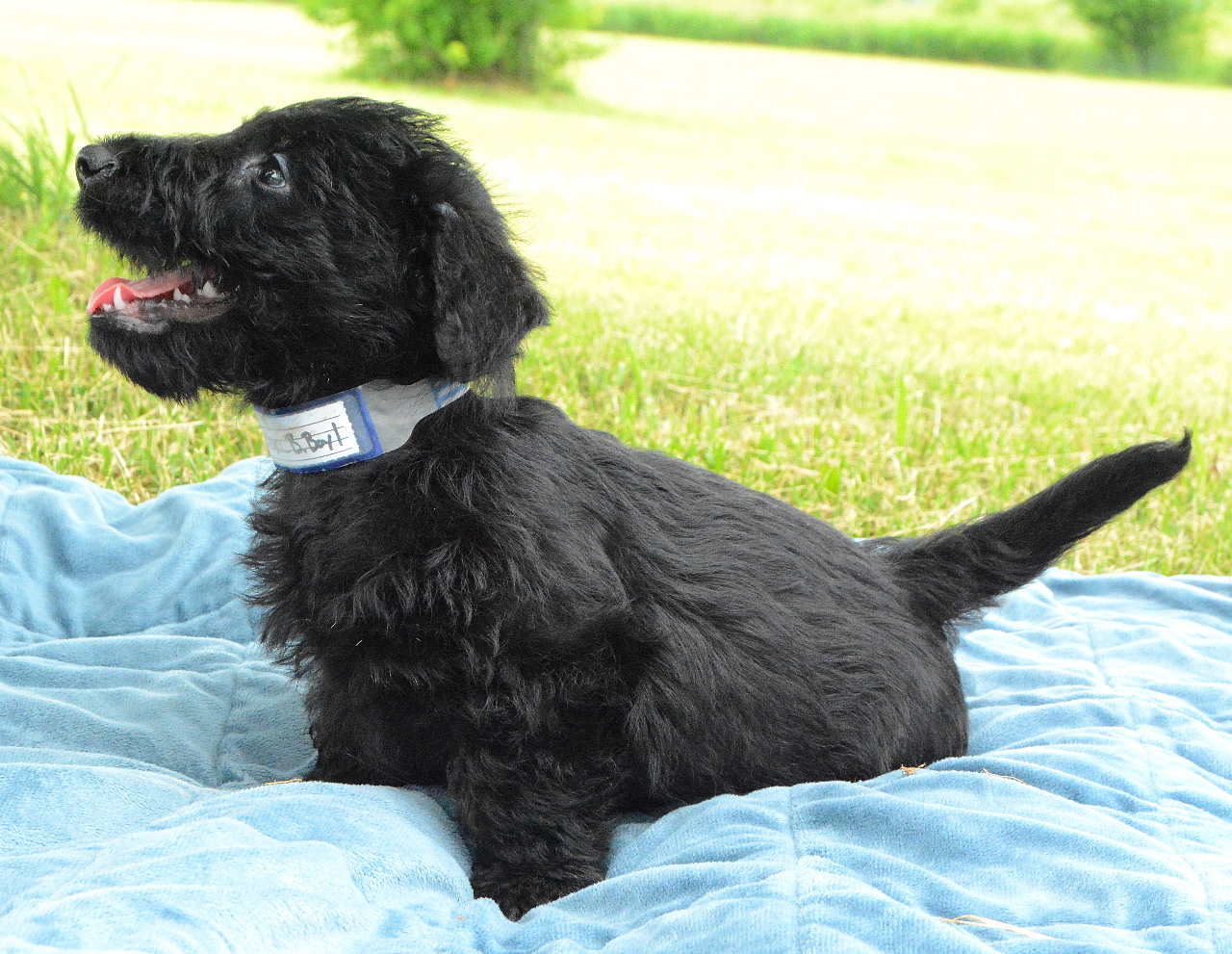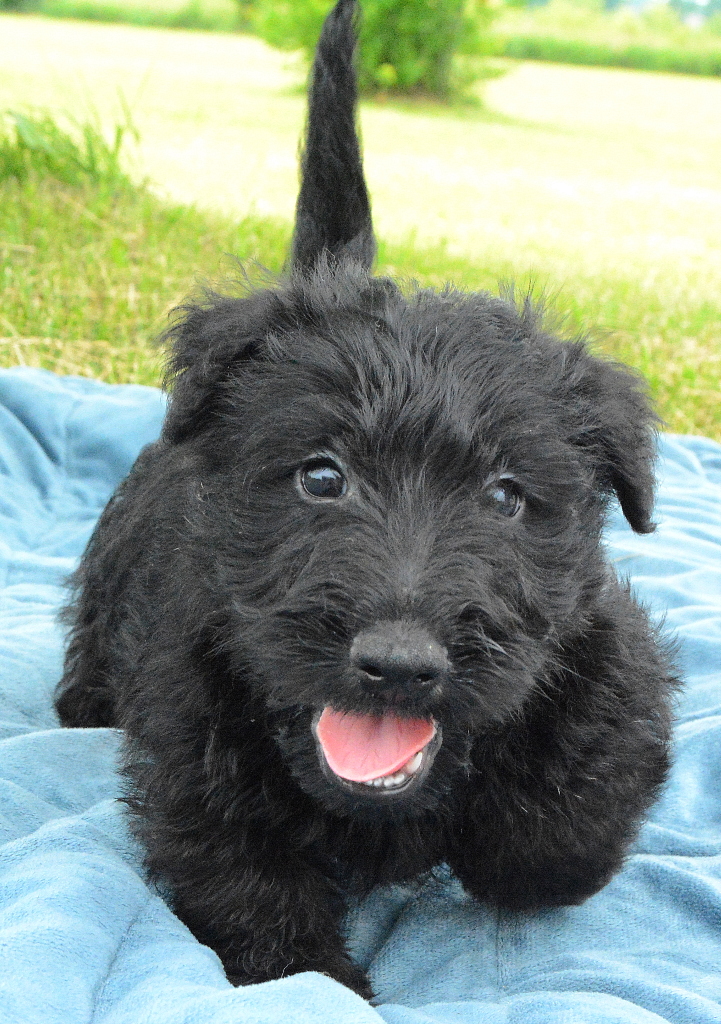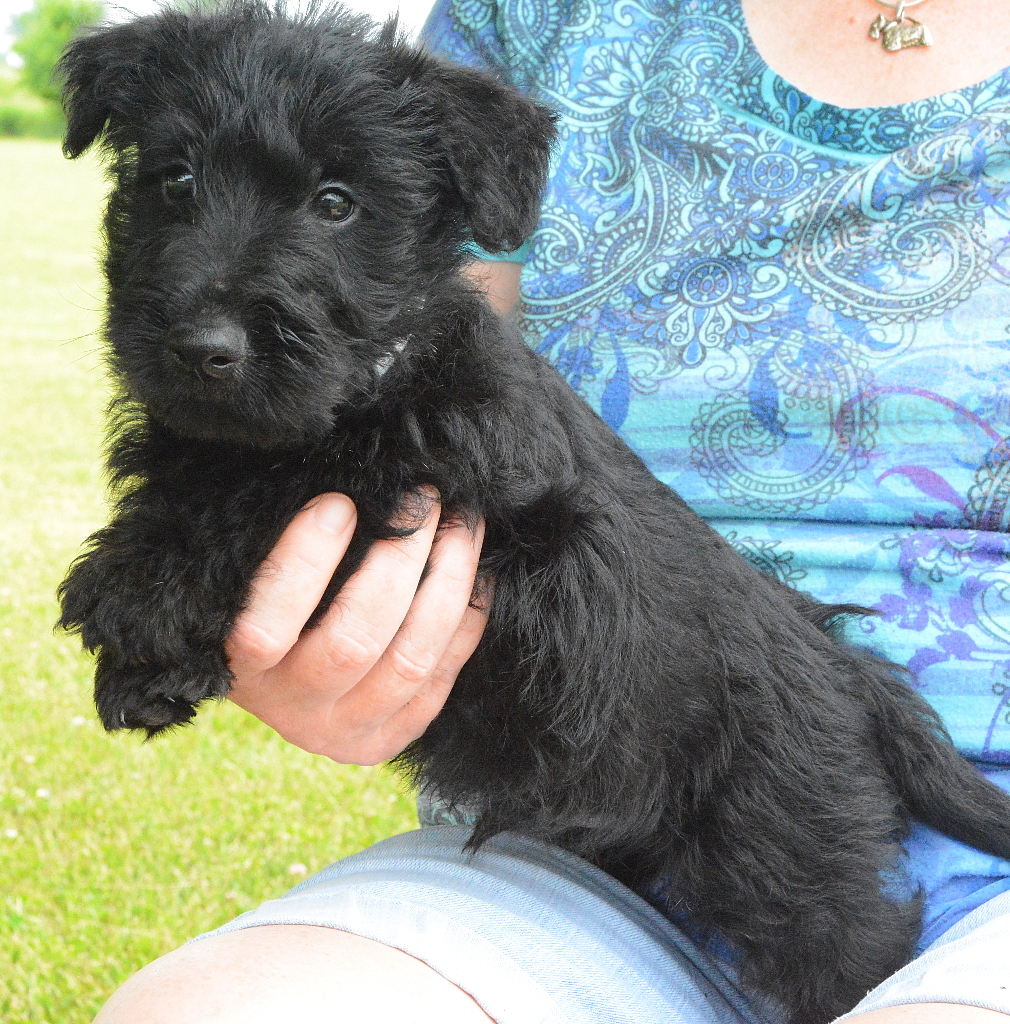 Black Boy #2
Short, boxy and jolly, he's a happy guy.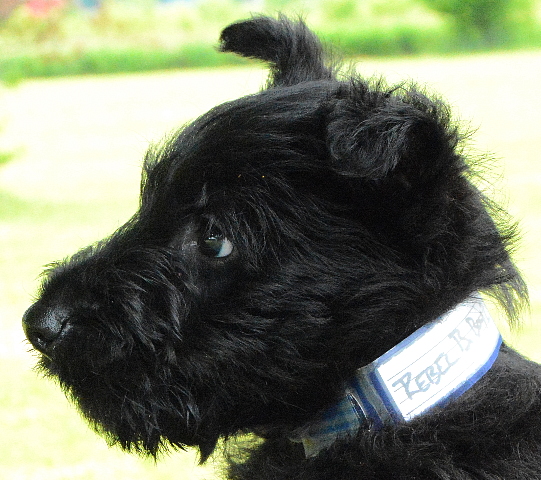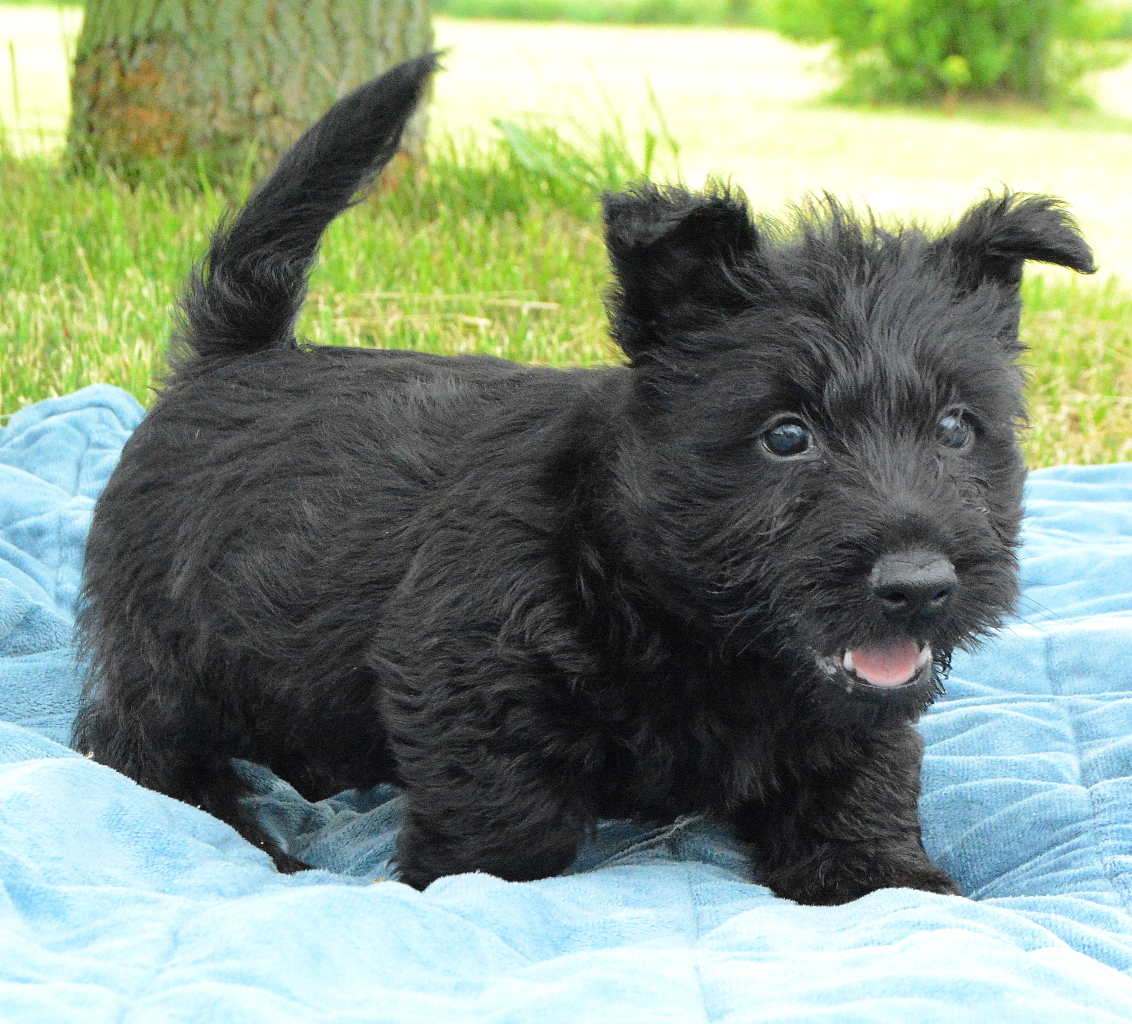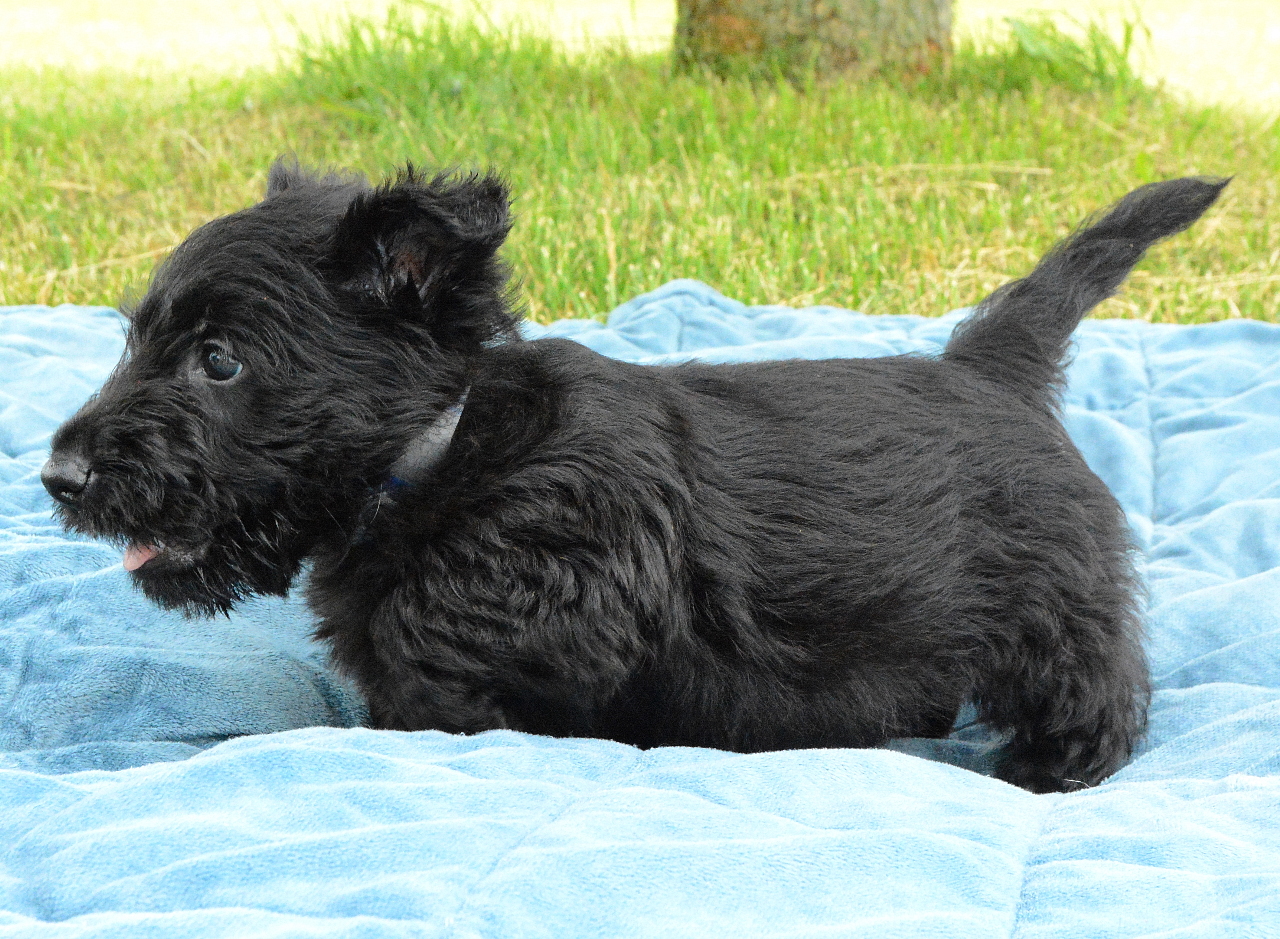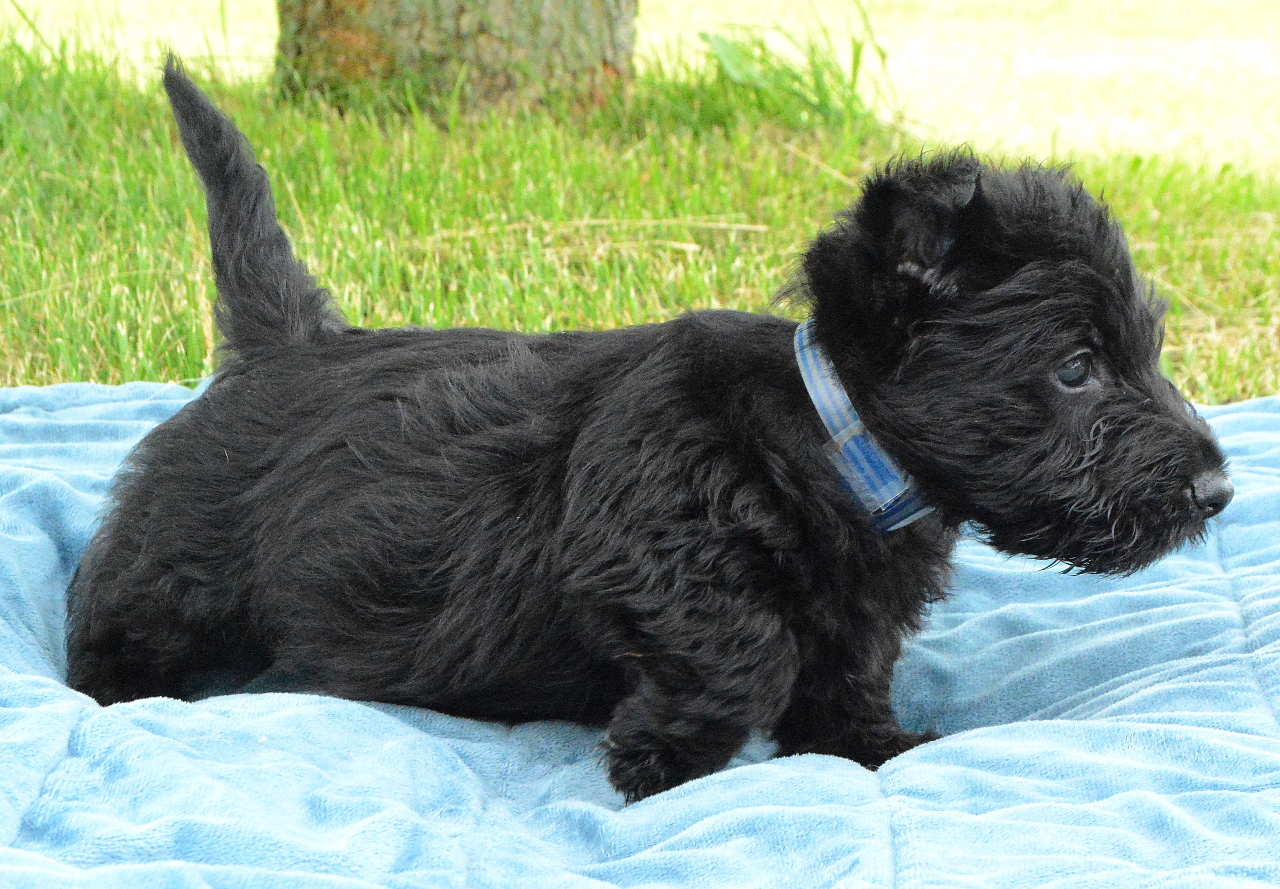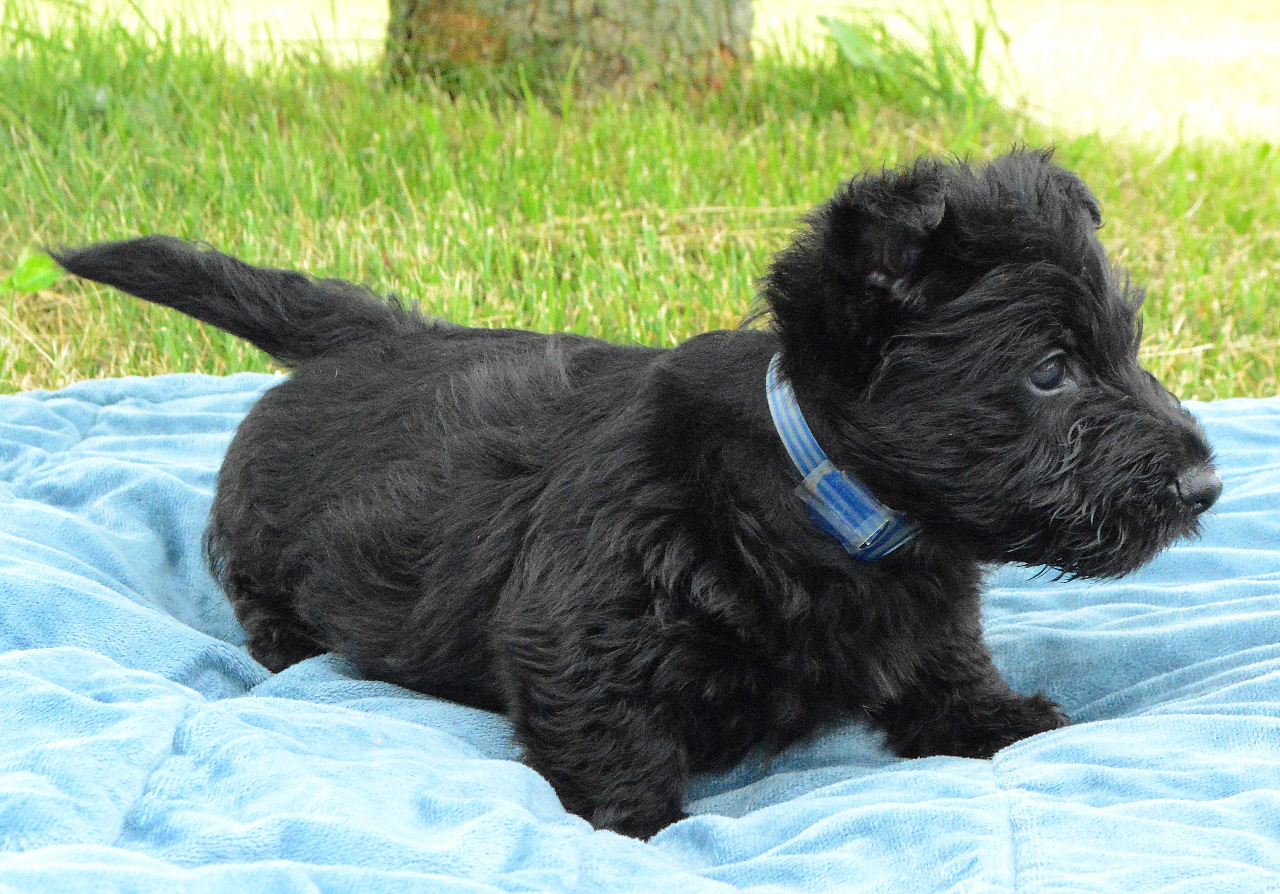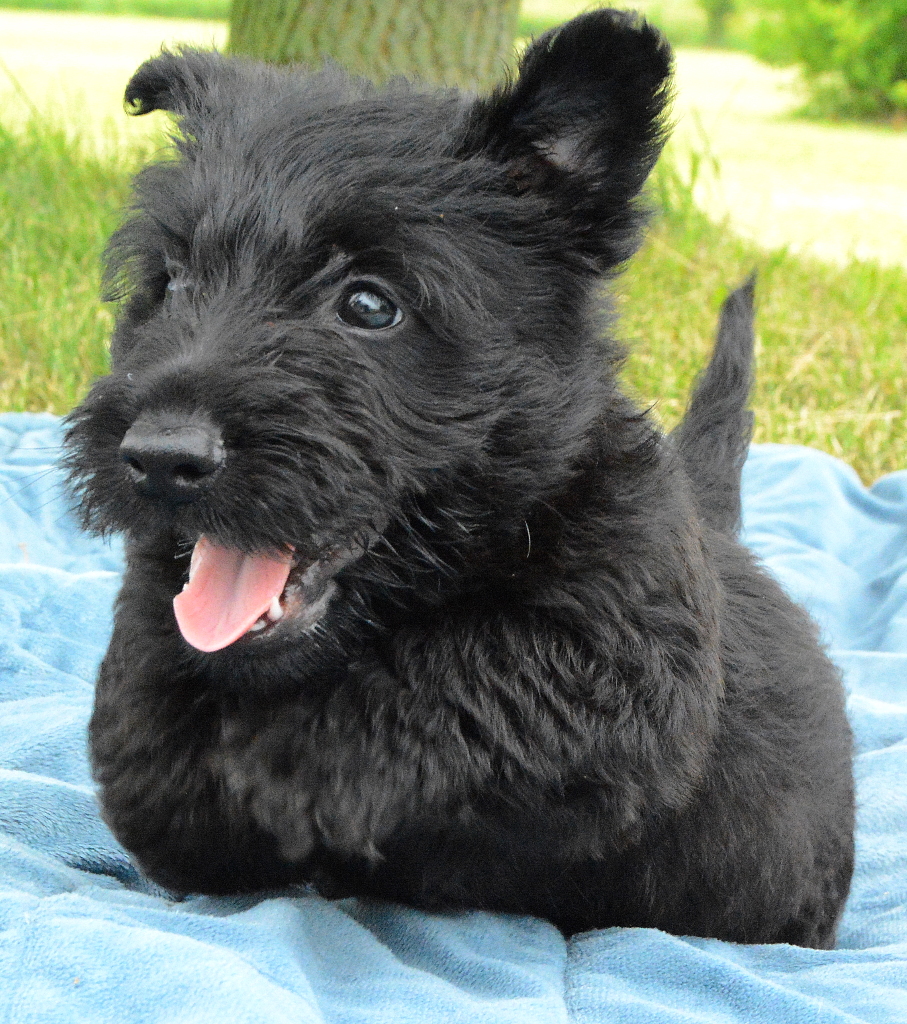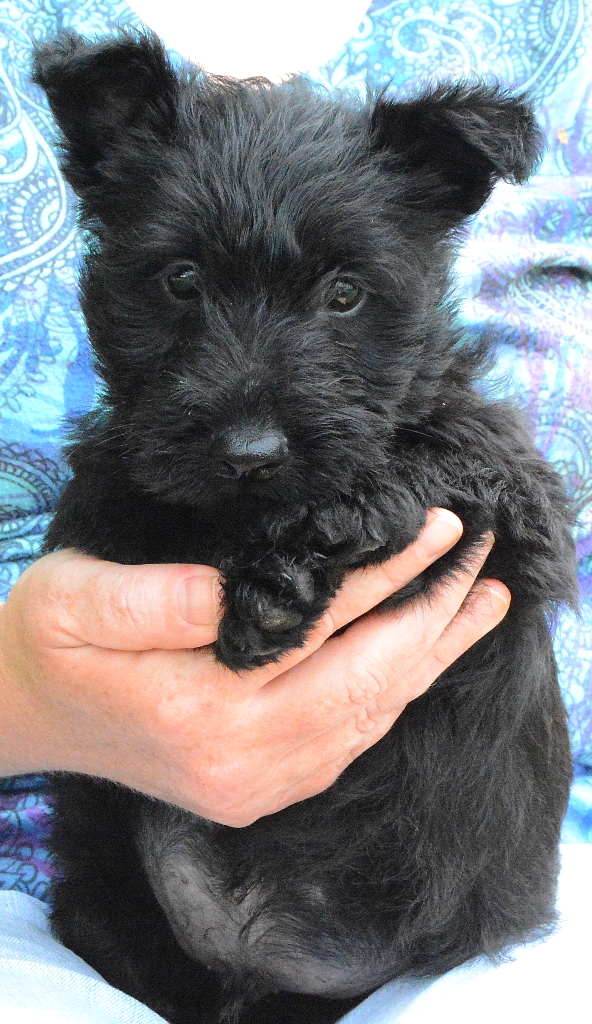 The Wheaten Boy
He's very curious and playful
He's got a bit of red in his color.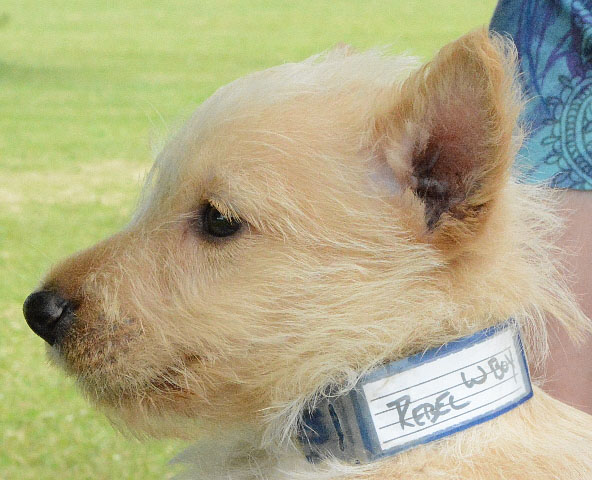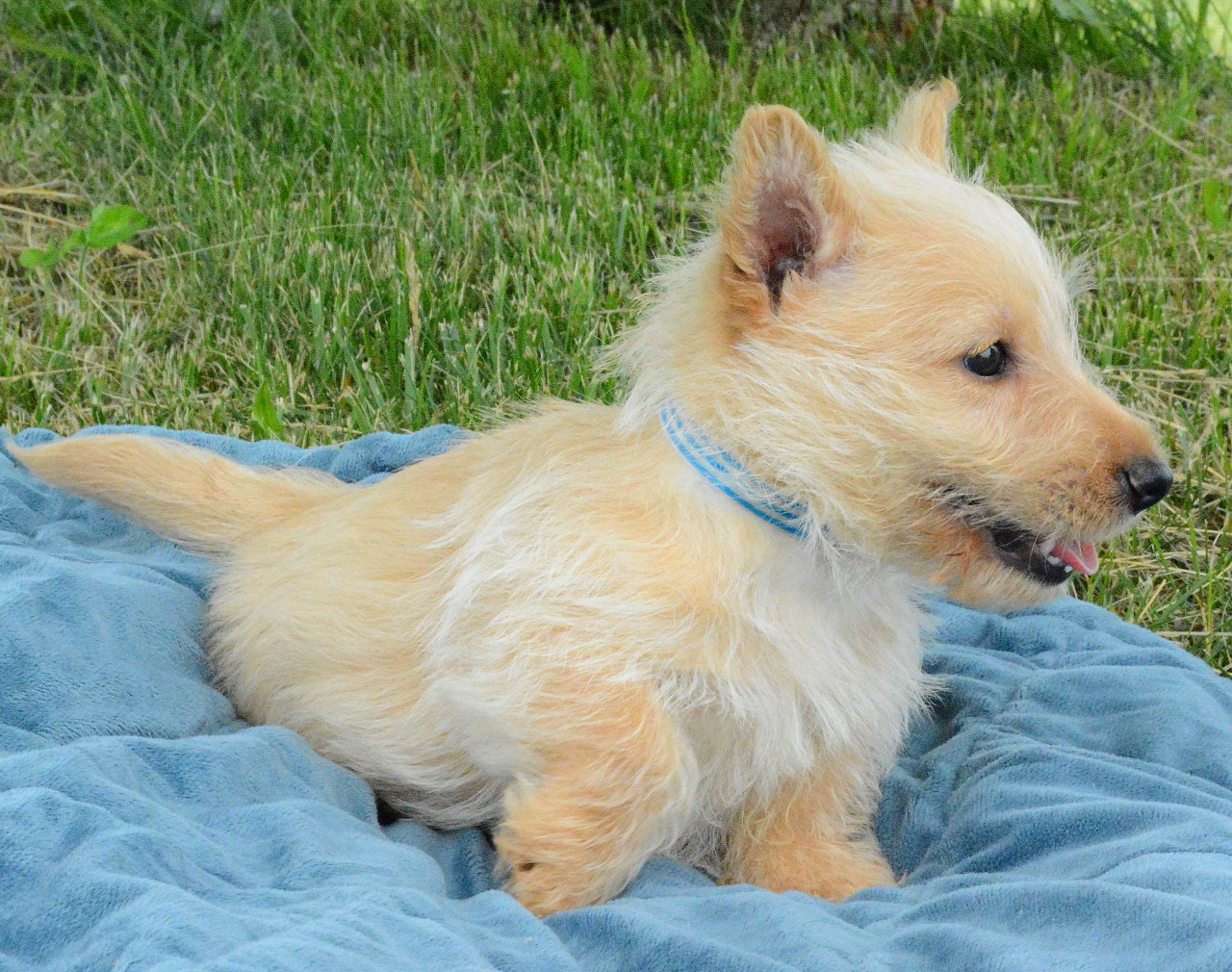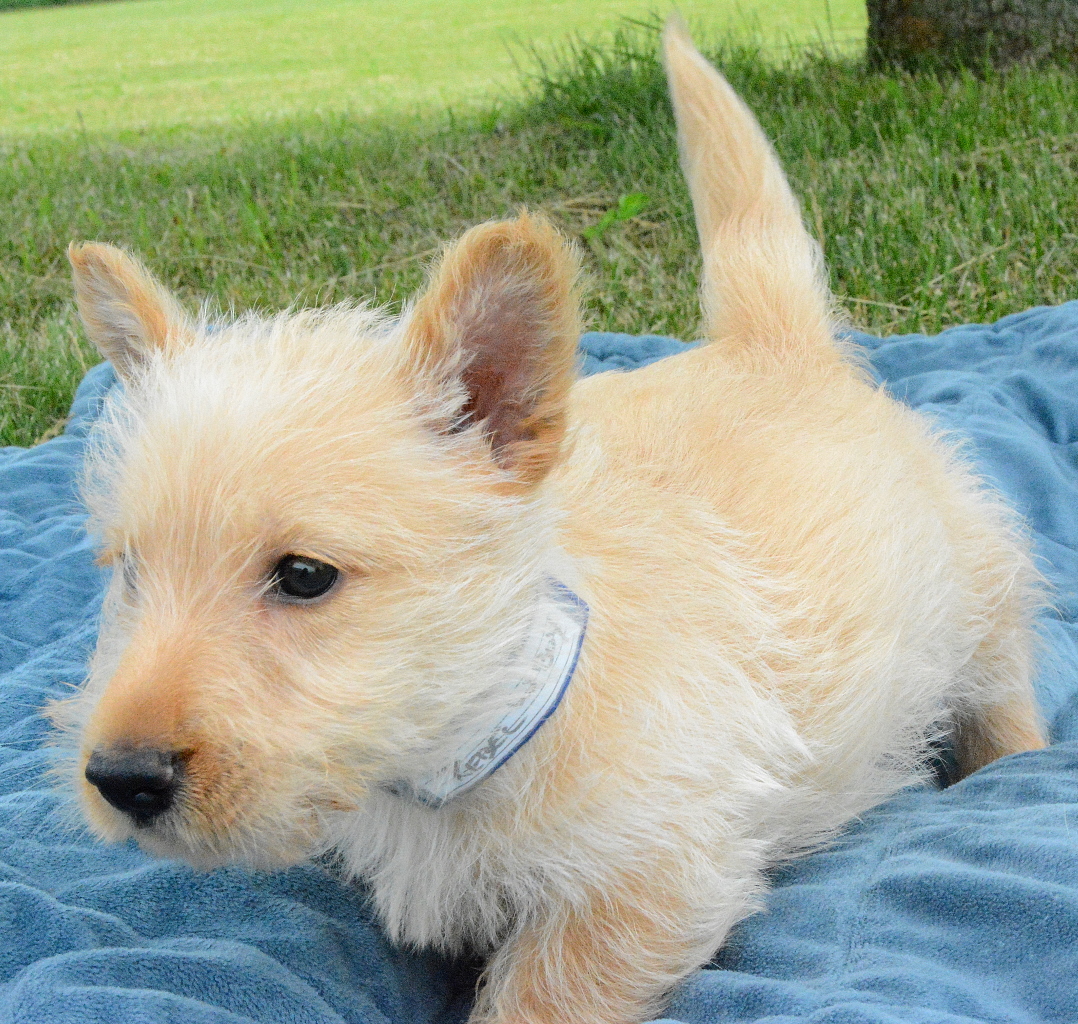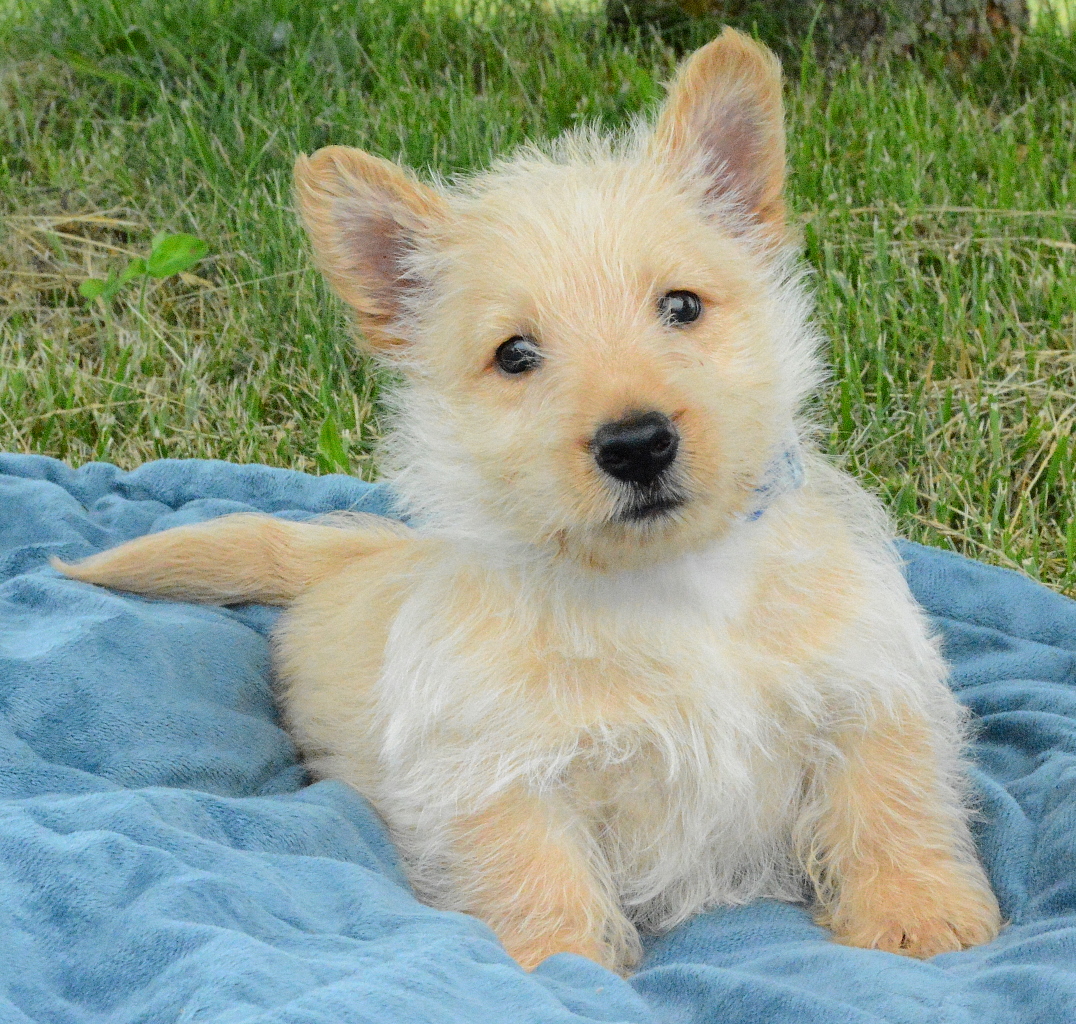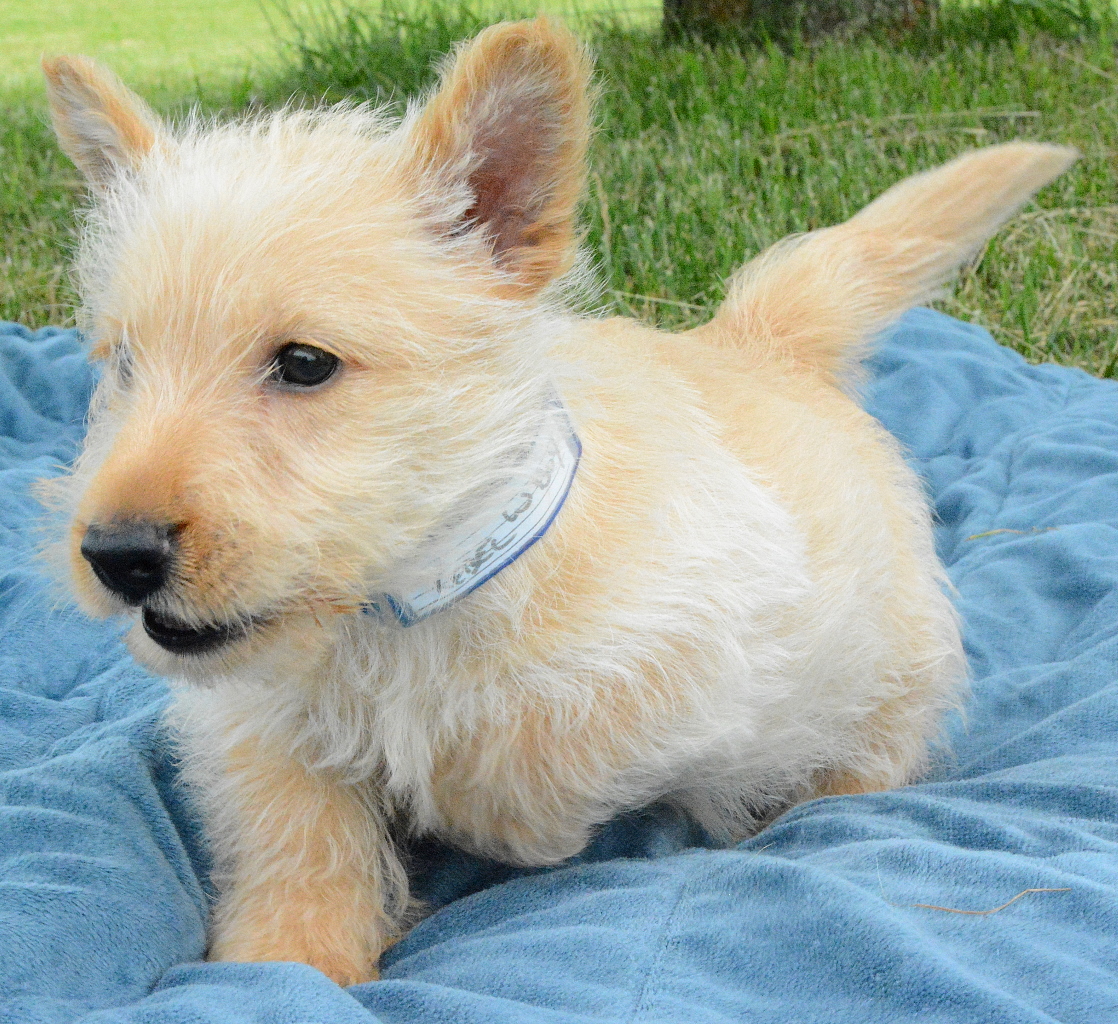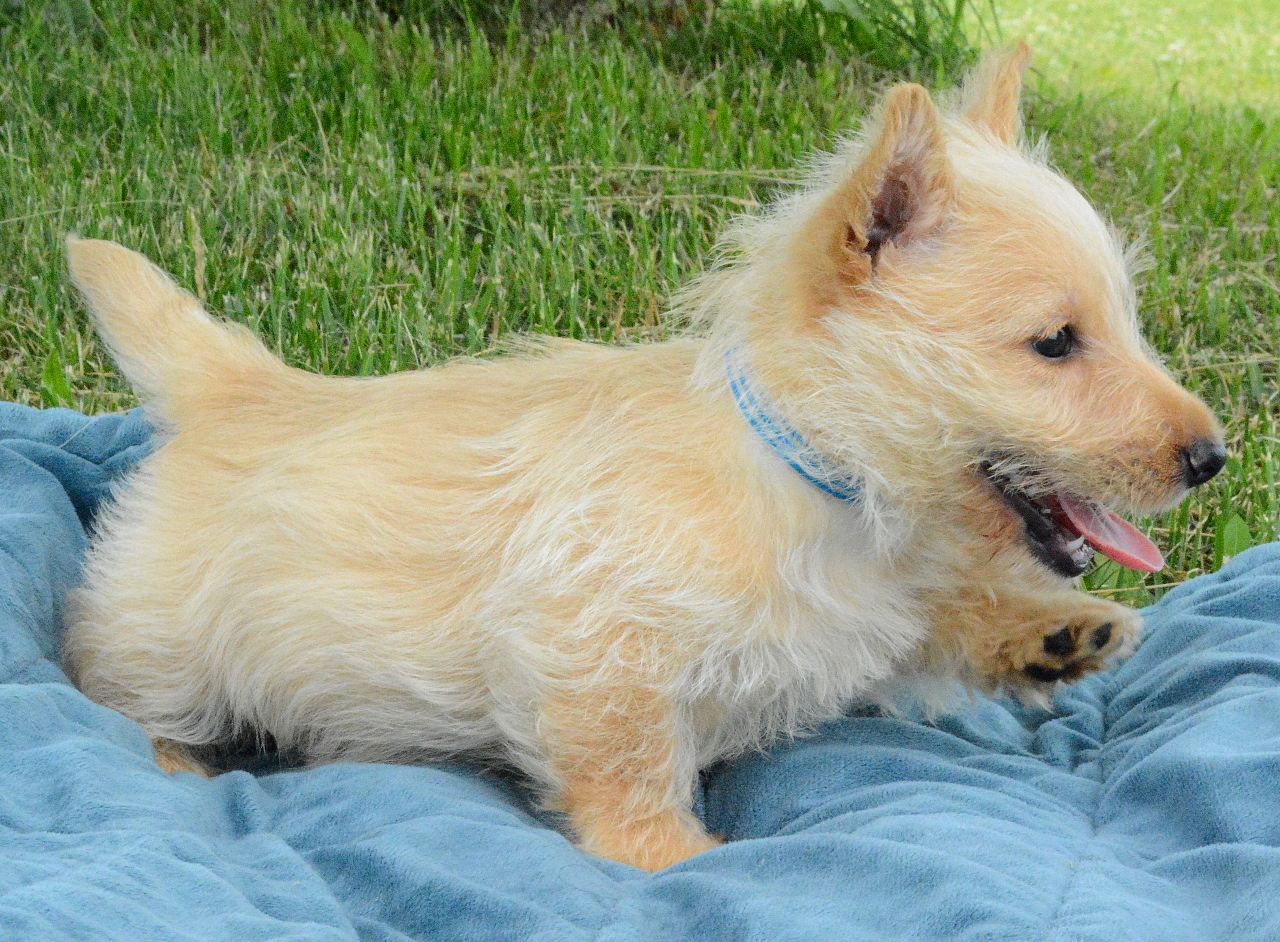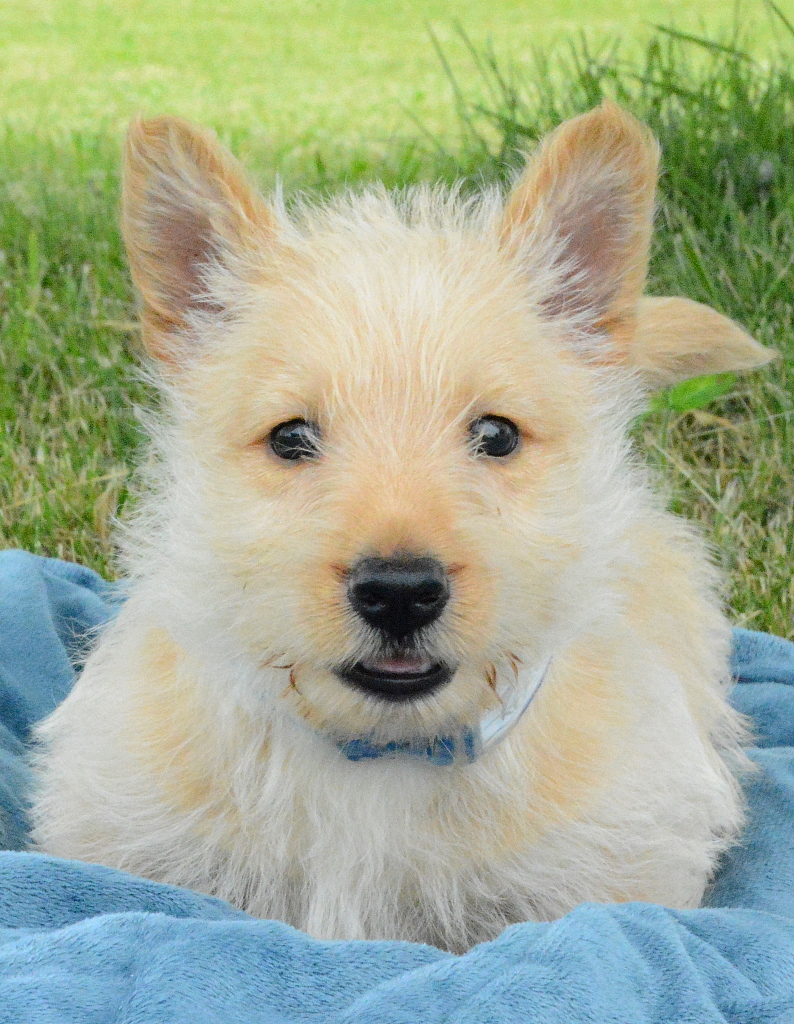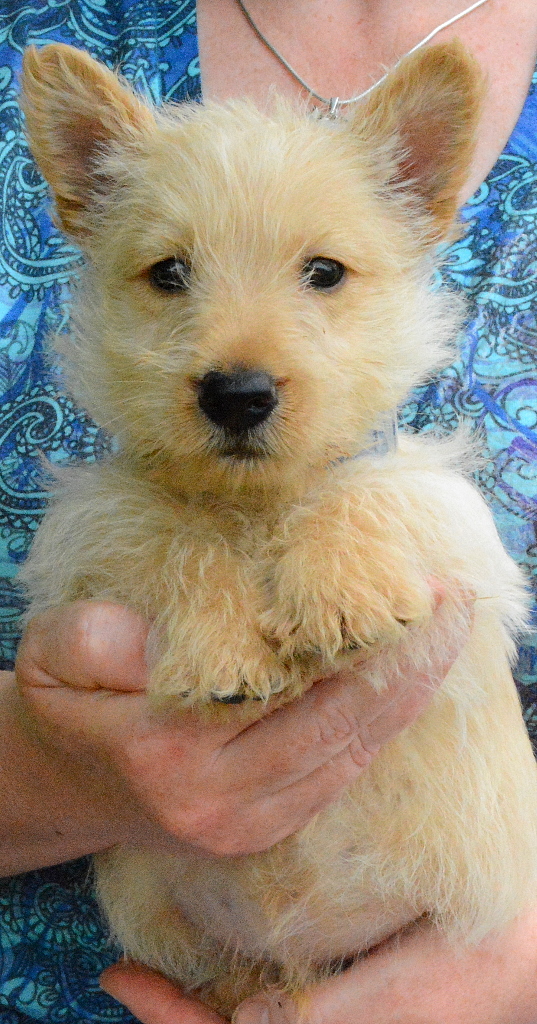 Please check us out on Facebook for some BONUS pictures of these puppies!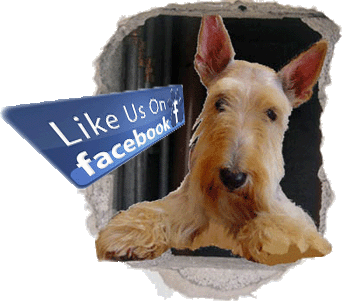 Please check back in a few weeks for a final update.