Jenny and Silver's April 8th, 2021 litter
Newest pictures are at the top of the page, the further down you look, the younger the pups.
--------------------------------------------------------------
05-31-2021
WARNING BIG UPDATE, PLEASE LET ALL PICTURES LOAD.
These pups have had their 1st vet check and inoculations, everyone is doing great and growing fast.
They are now 100% weaned.
Here are the new pictures.
Everyone has a new ID collar, this will remain with them until they go home.
The boys are in blue, the girls are wearing orange.
As the last couple weeks have passed, some of these pups have developed more brindle.
I used to think all were black-brindle or black but not anymore.
Each pup has a color classification next to name.
The Boys
Boy #1 (Brindle)
There is just enough brindle on him to classify him as a brindle.
He is a very happy-go-lucky boy and sometimes a little bit goofy.
He's very affectionate and very curious.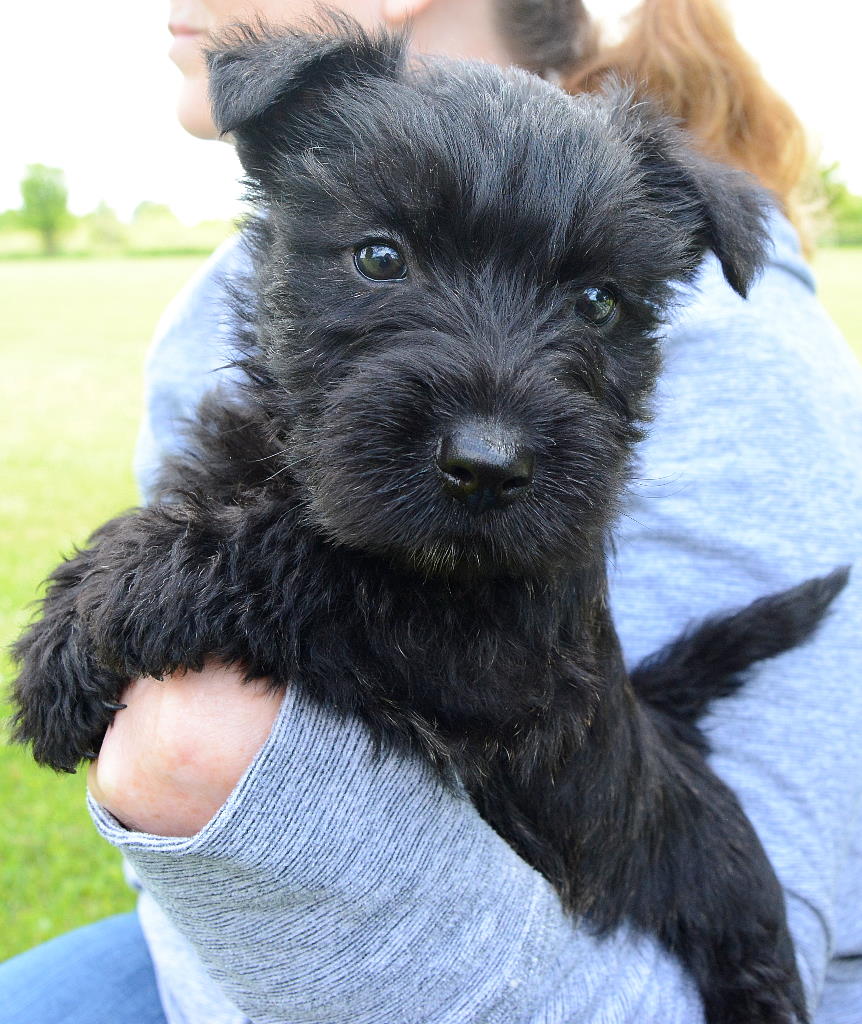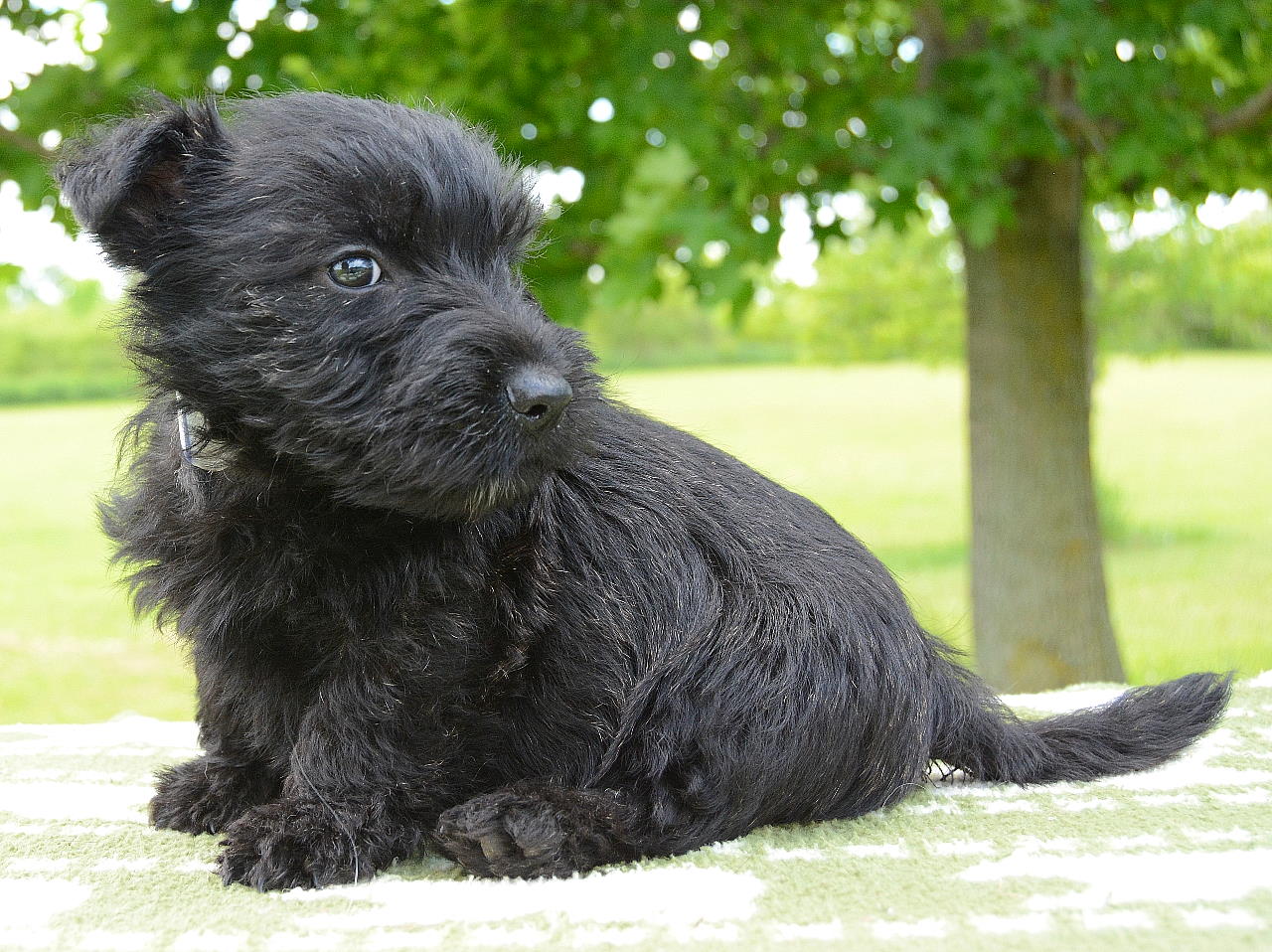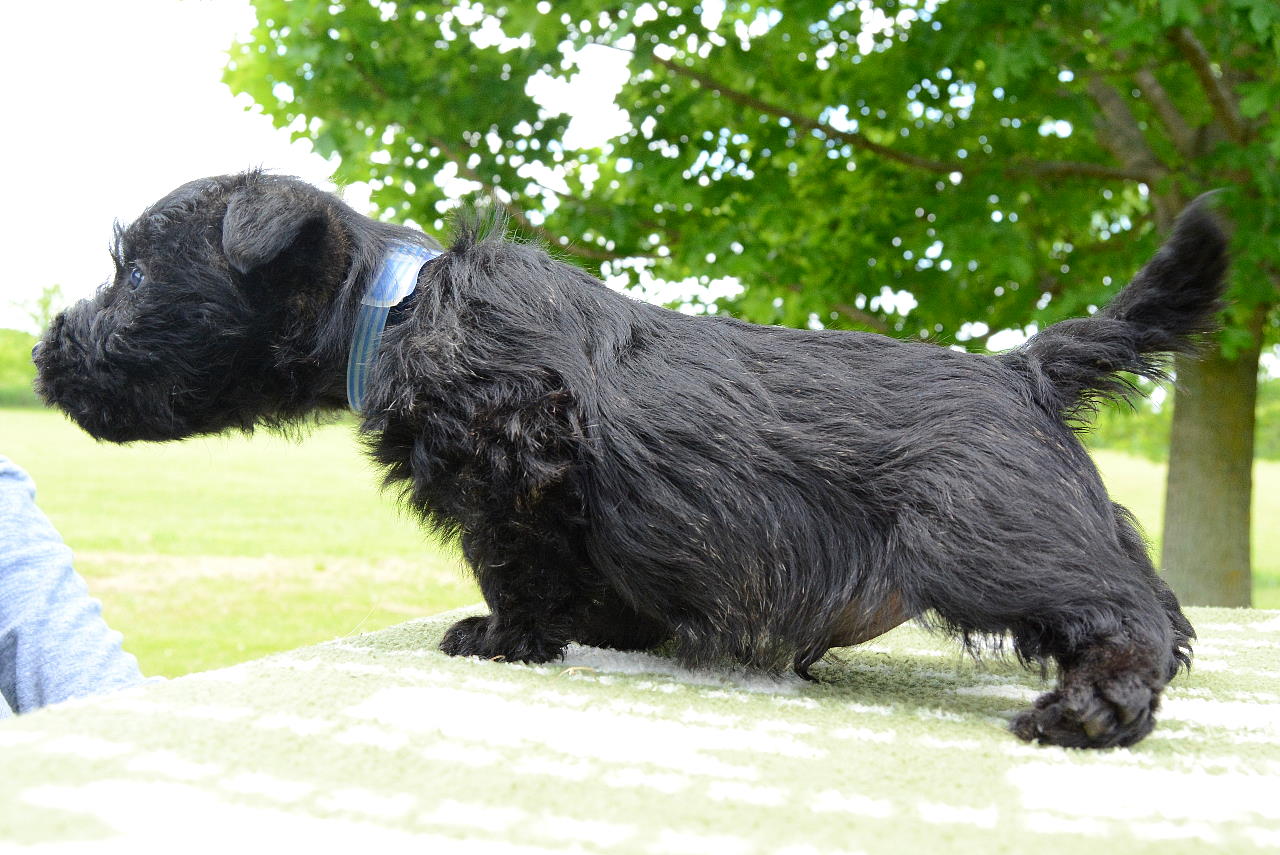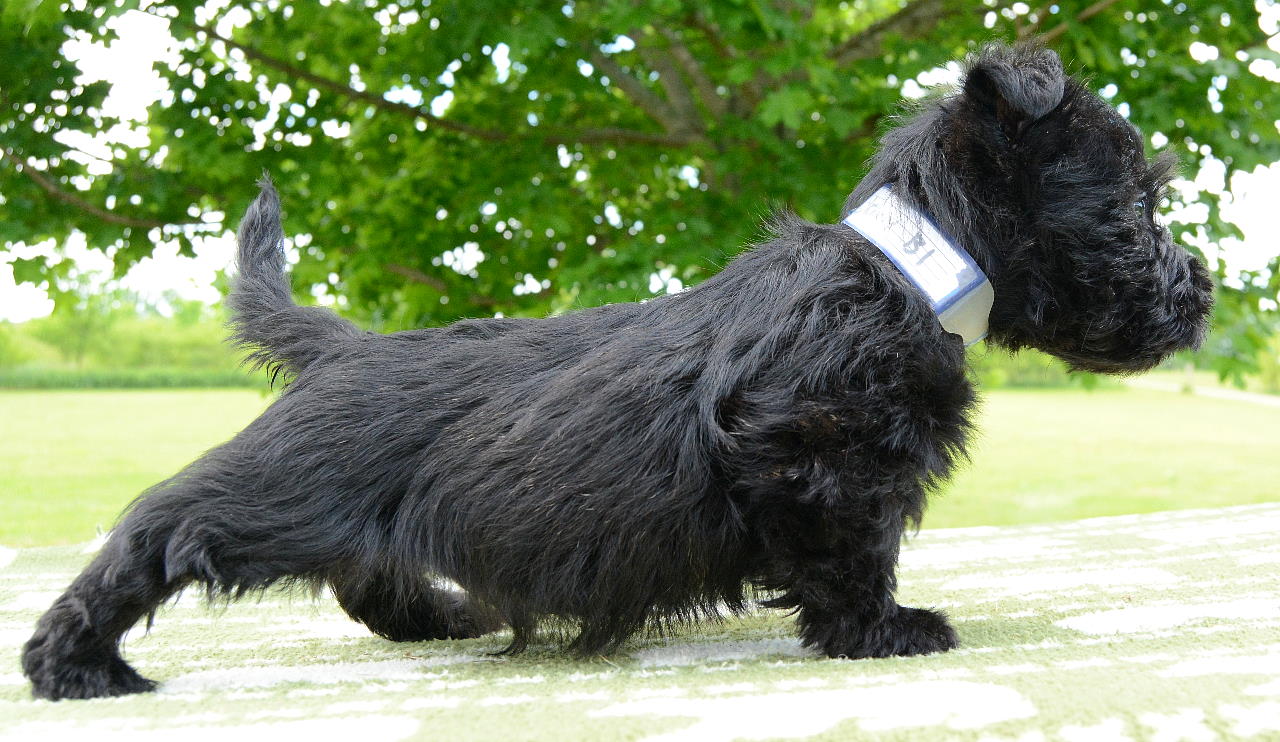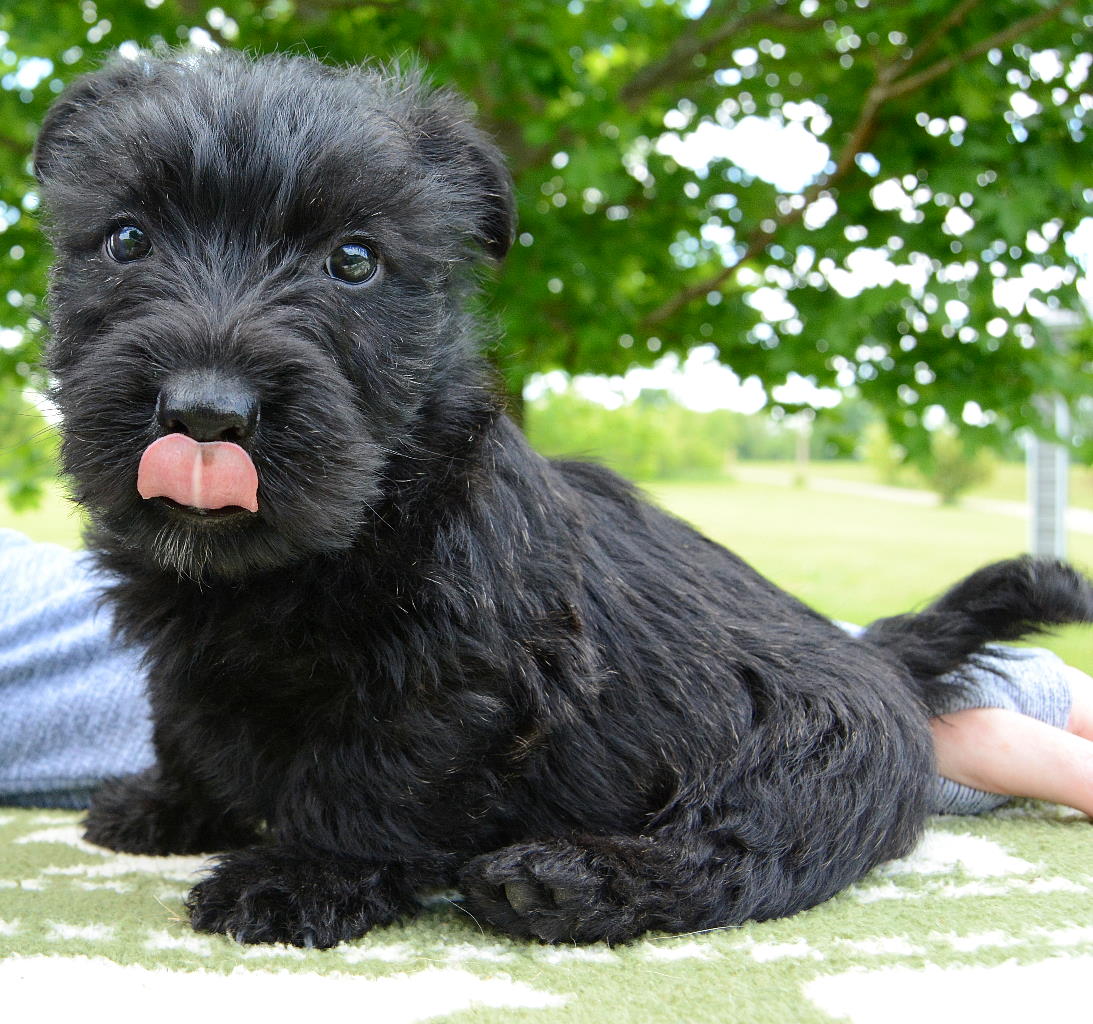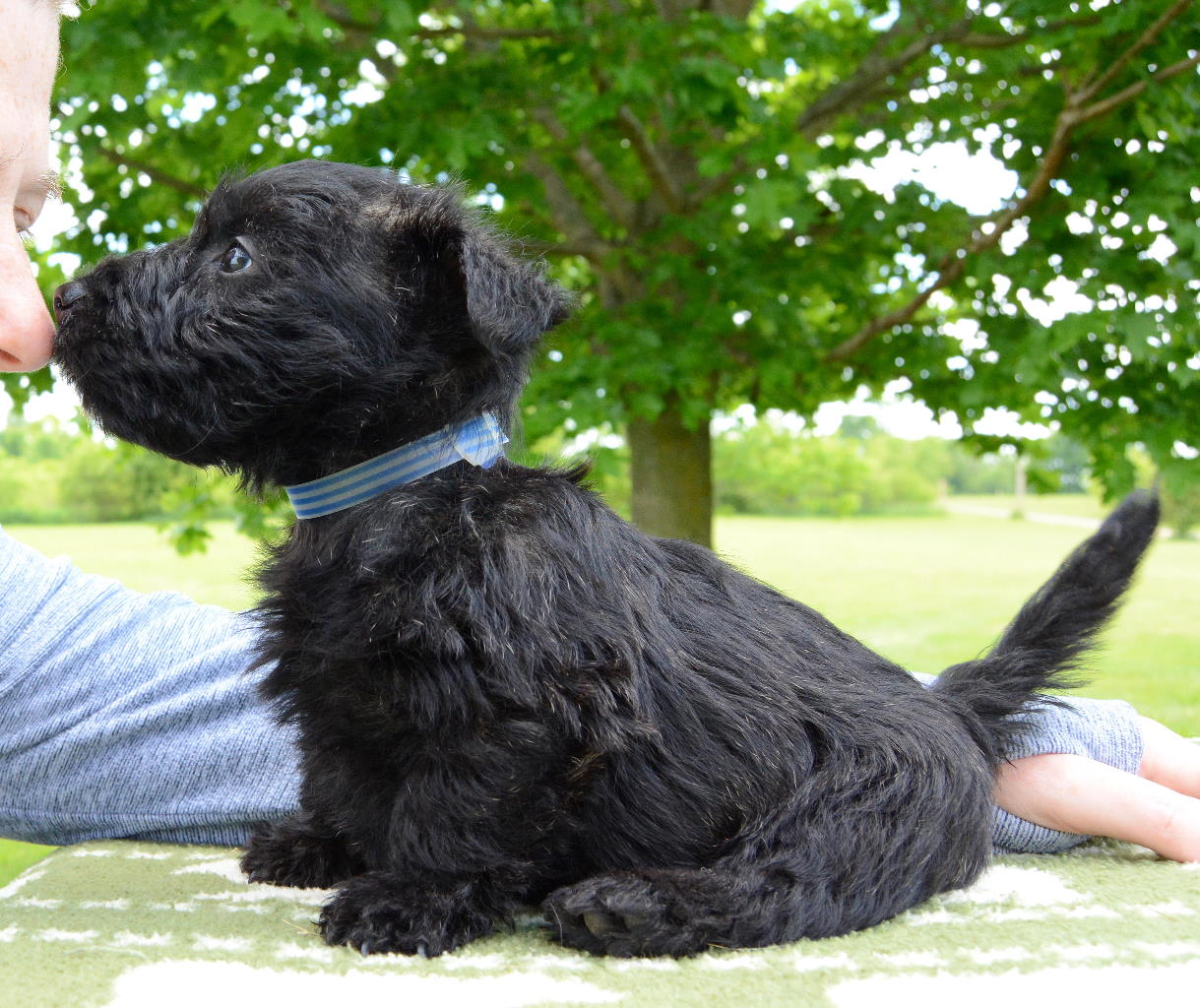 Boy #2 (Brindle)
He was borderline brindle / black-brindle but the brindle seems to be increasing so brindle it is.
He is a little cautious at 1st but quickly forgets his fears when something seems fun.
He's the smallest of the boys but not by much.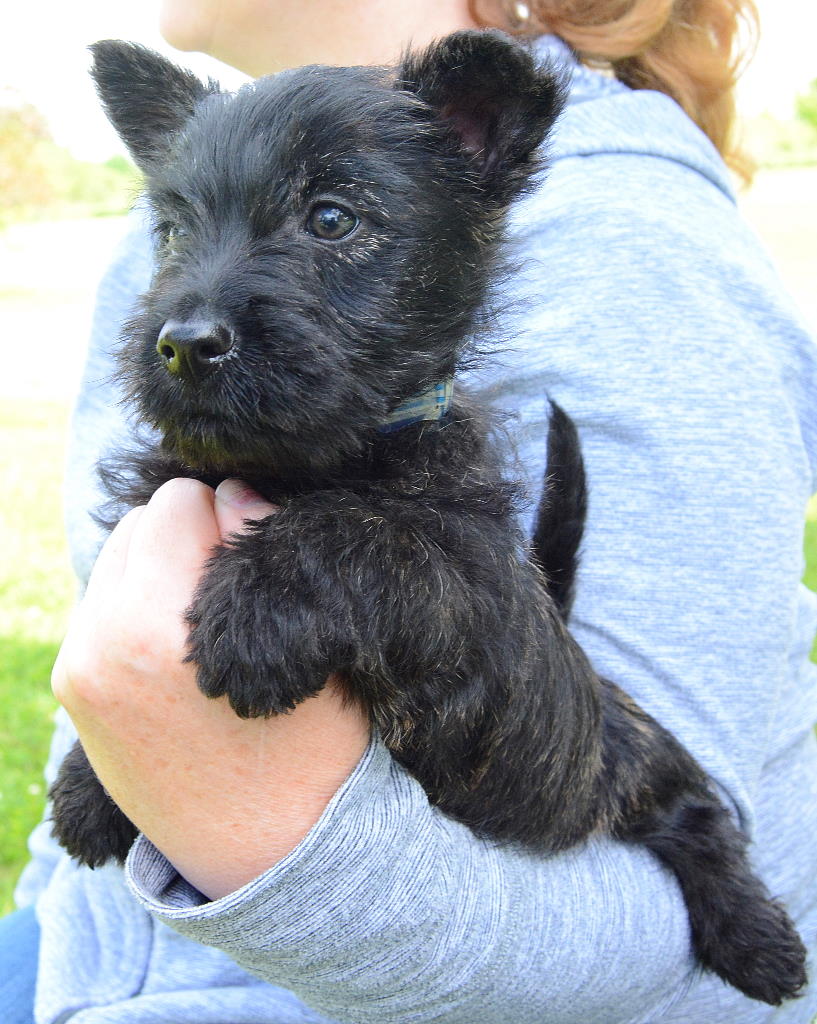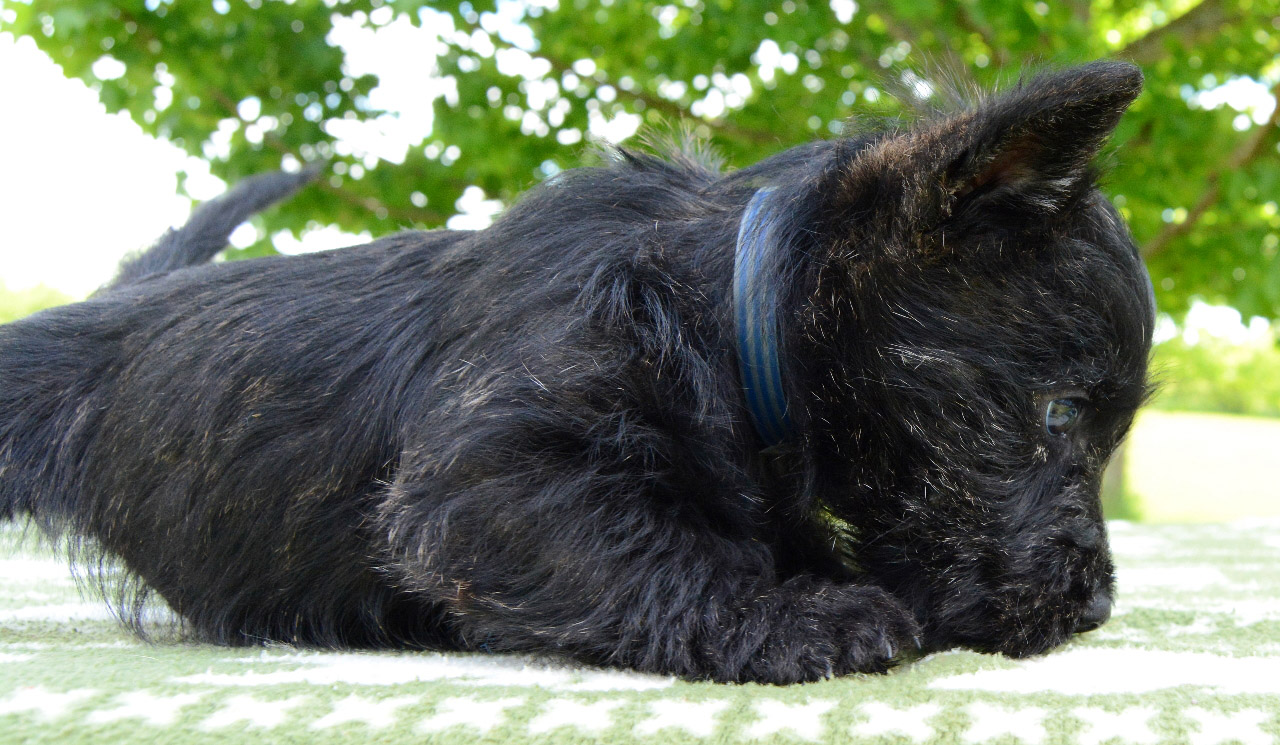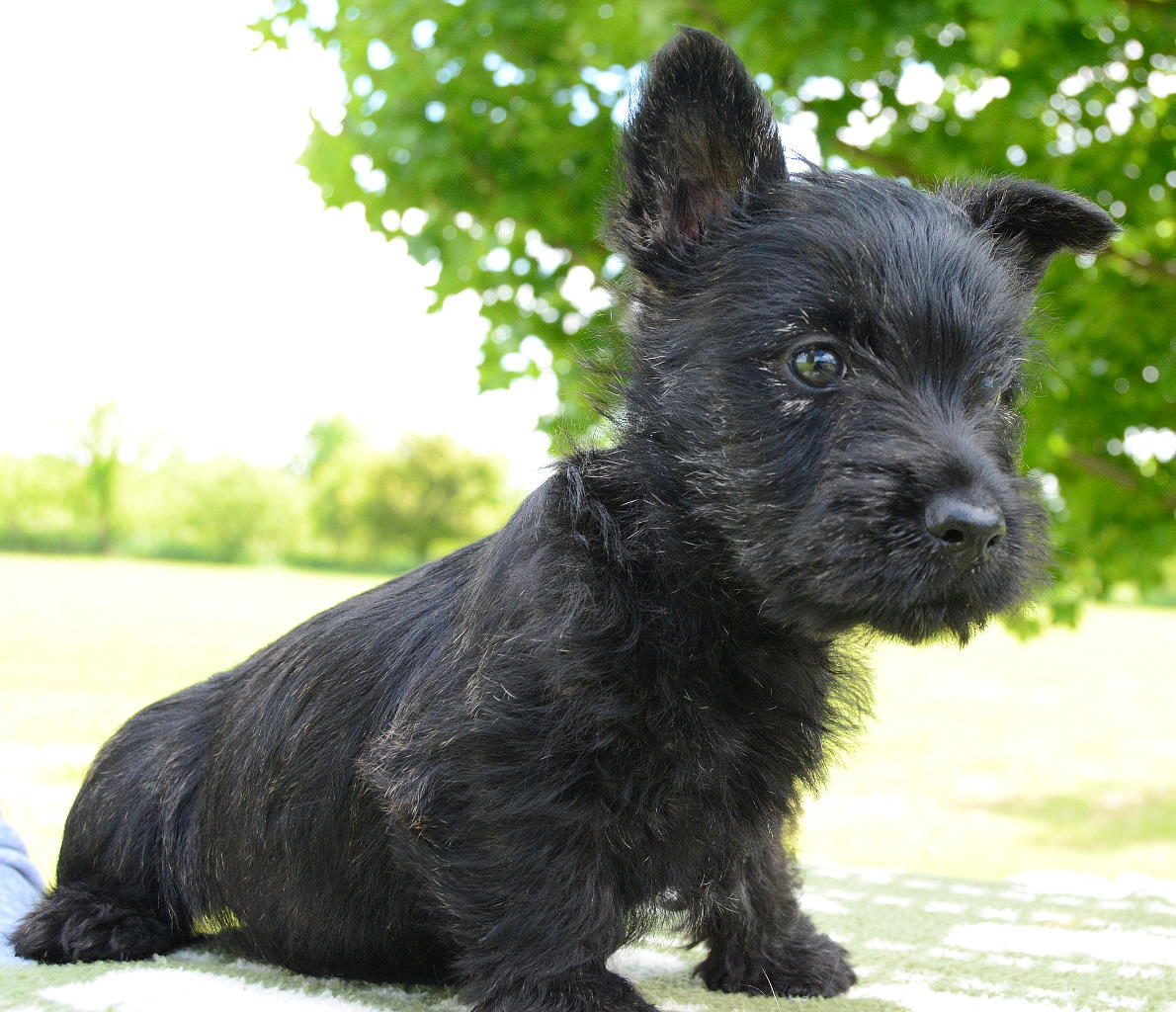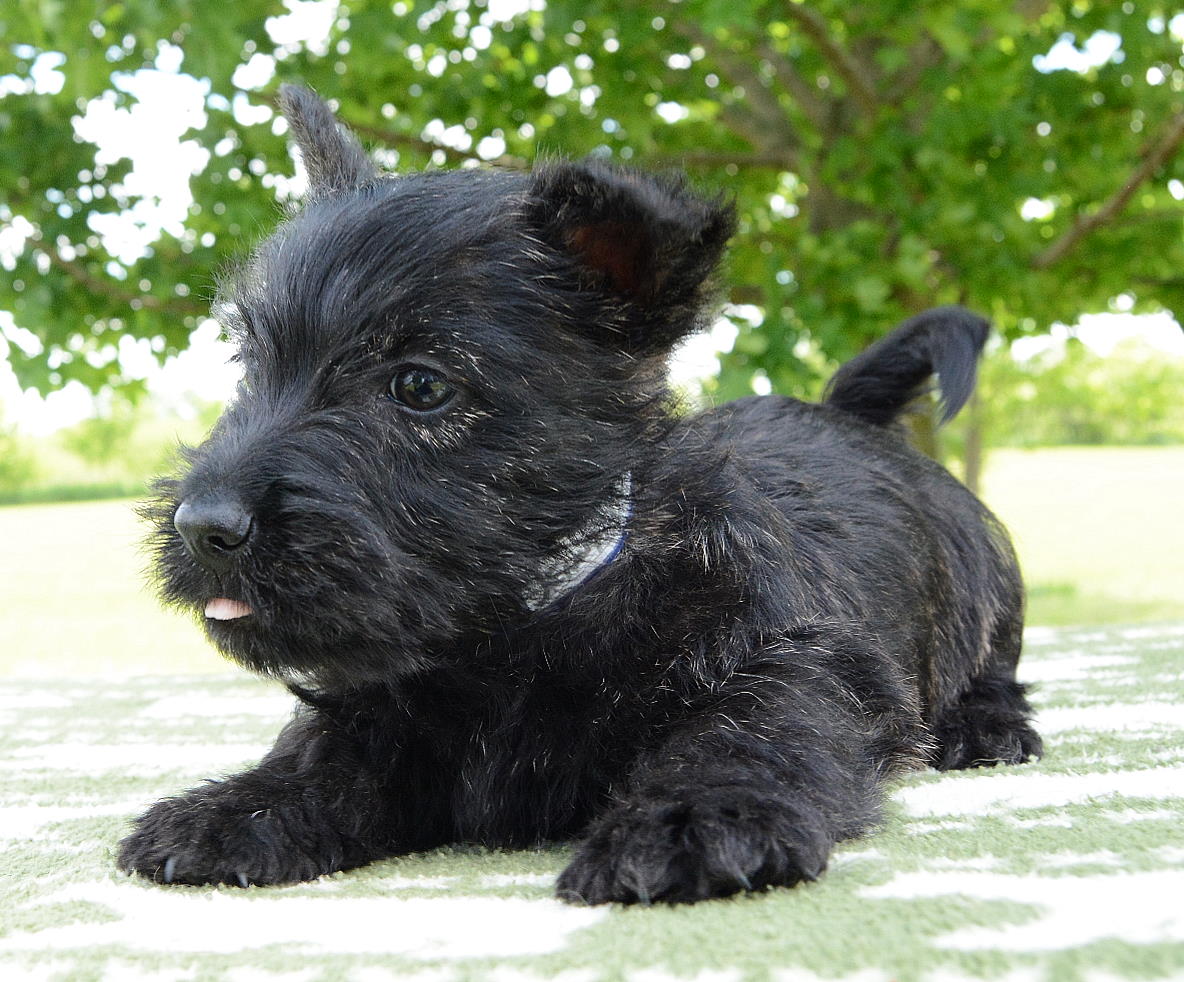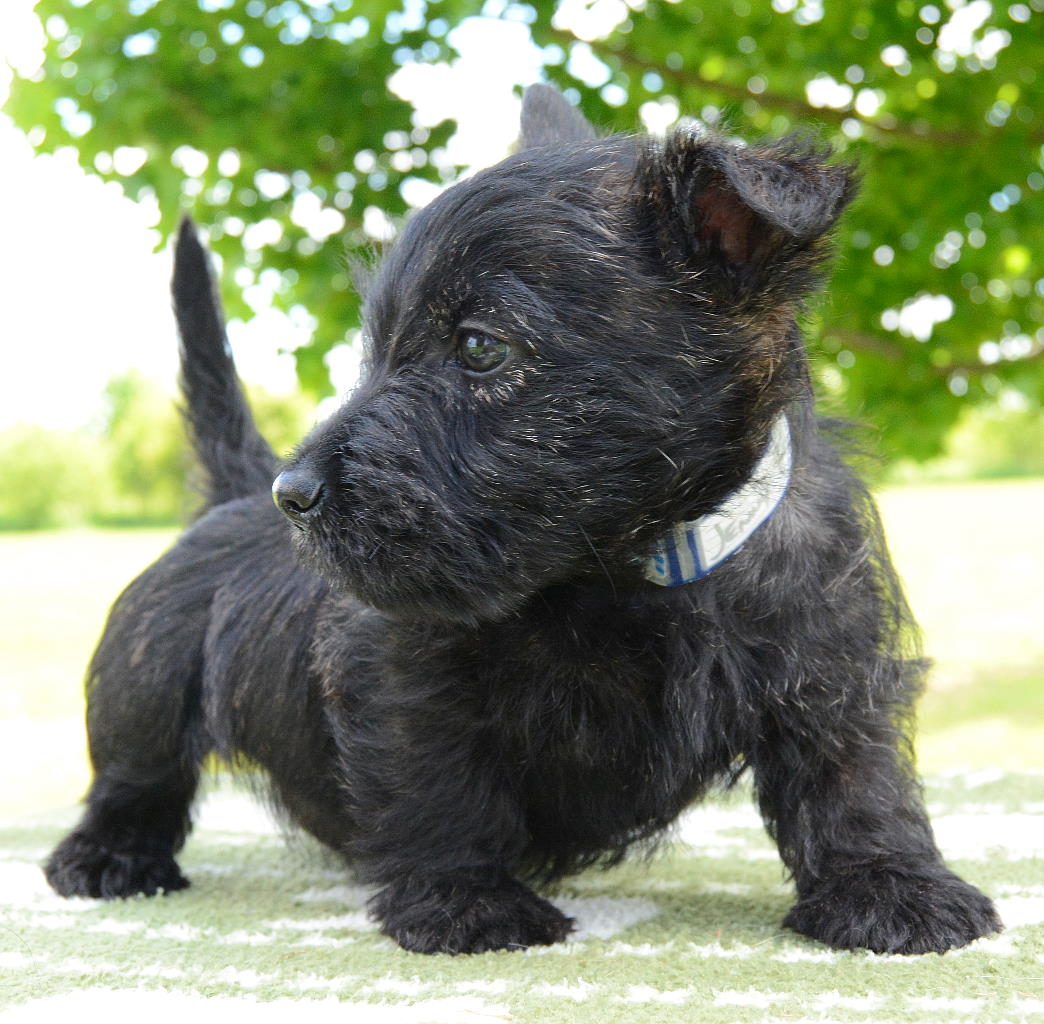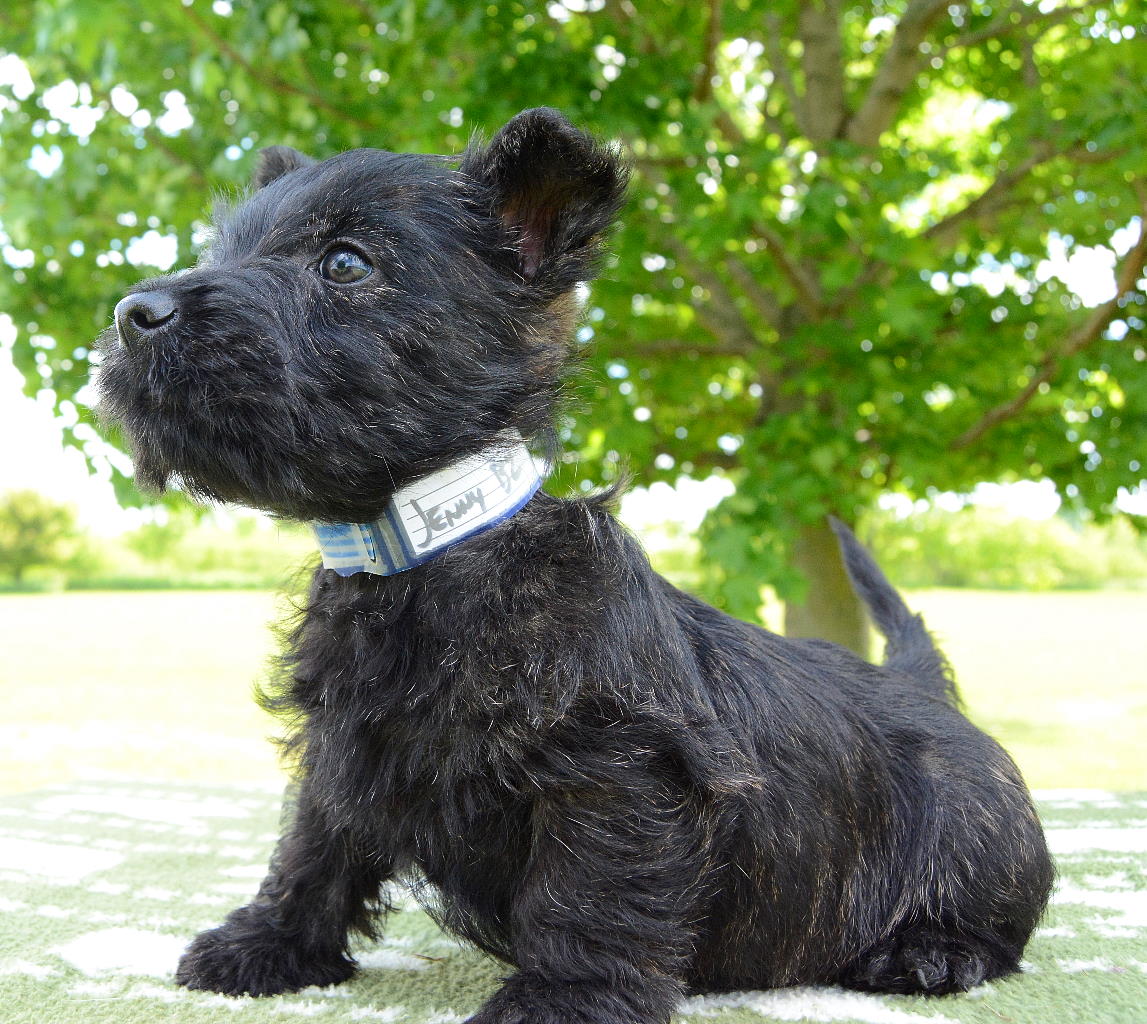 Boy #3 (Black-Brindle)
He tends to leap before he looks.
It's not that he's extra brave but he just doesn't care, he would leap into my lap without a worry if I let him, nothing is more important!
He prefers to be with people. He's a very friendly and observant boy.
His brindle is amazing...it's mostly on his face and feet. His body is very black so he is a black-brindle.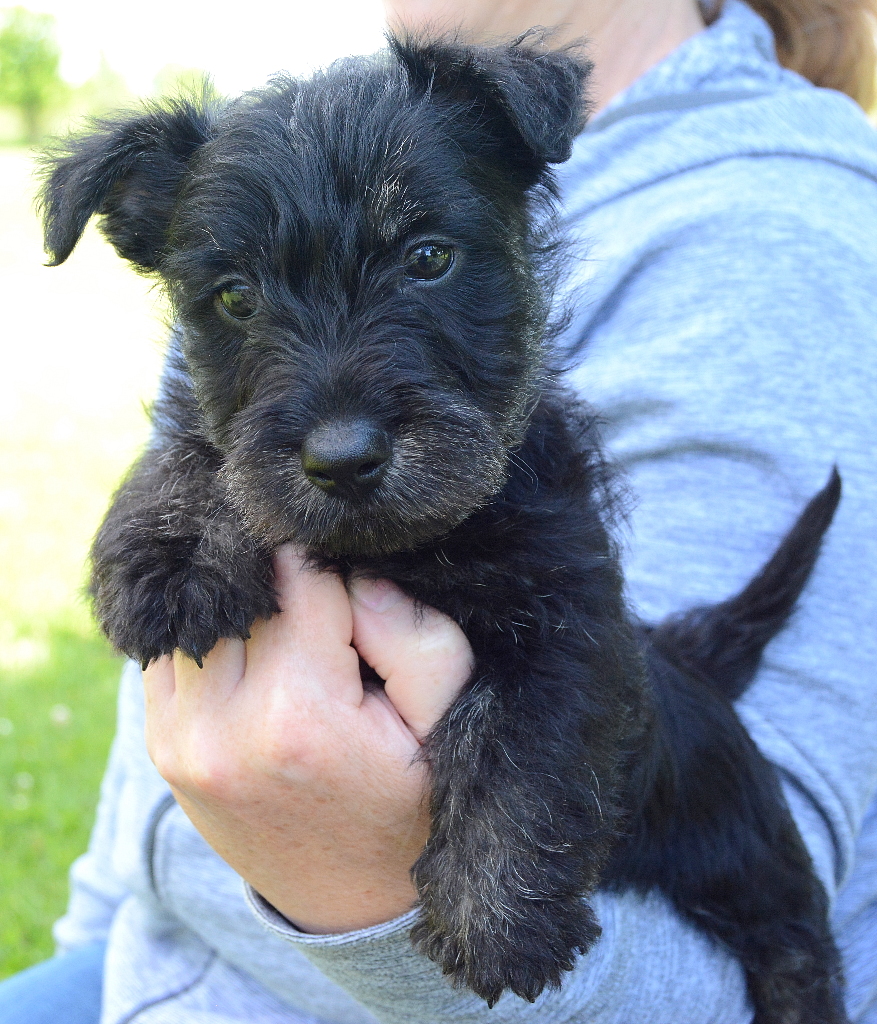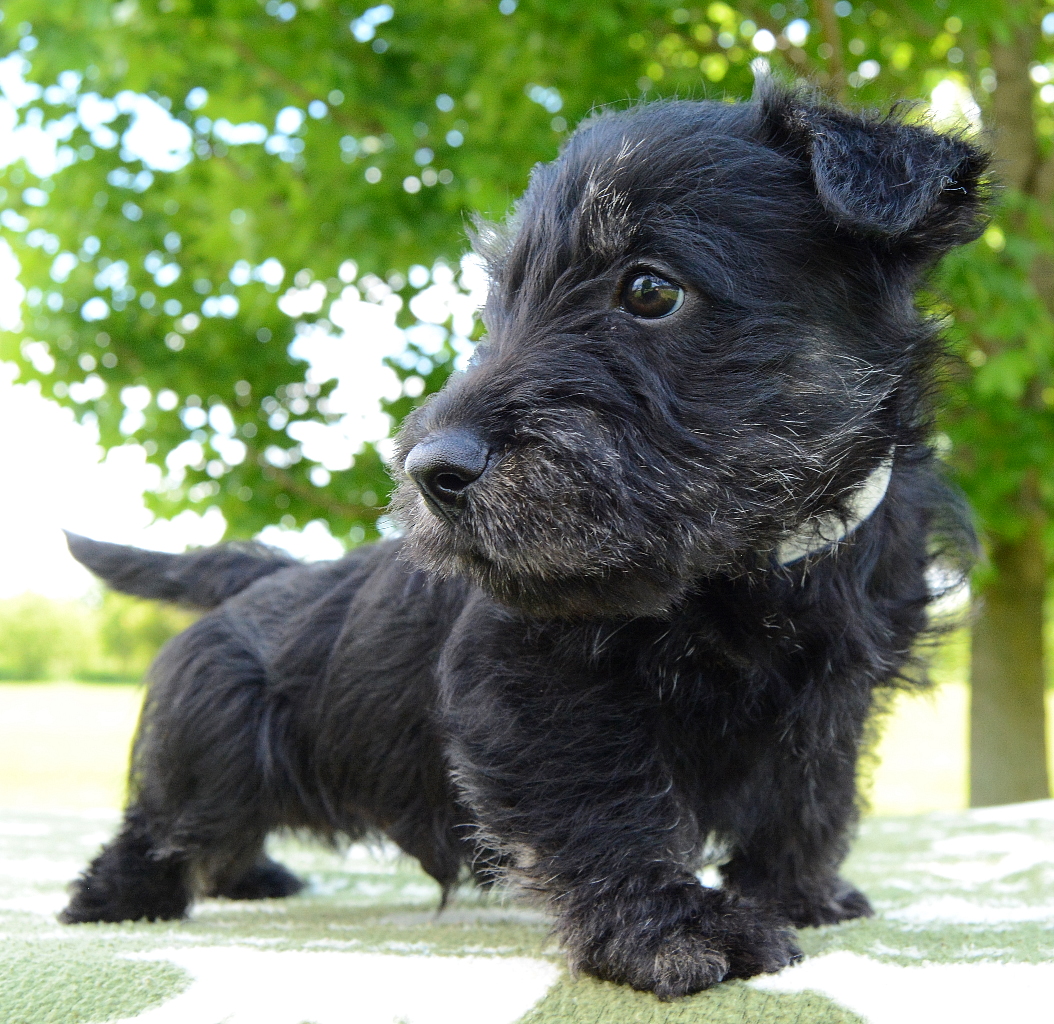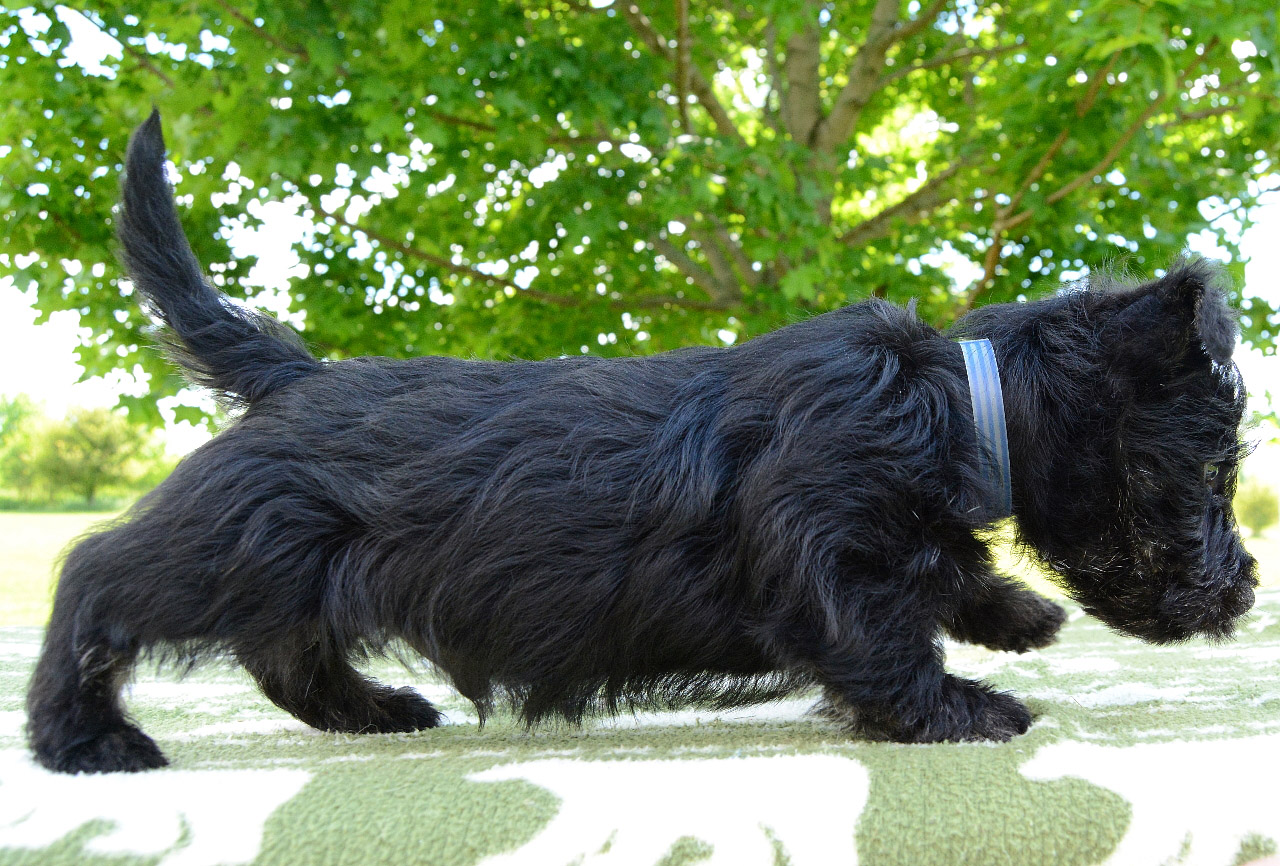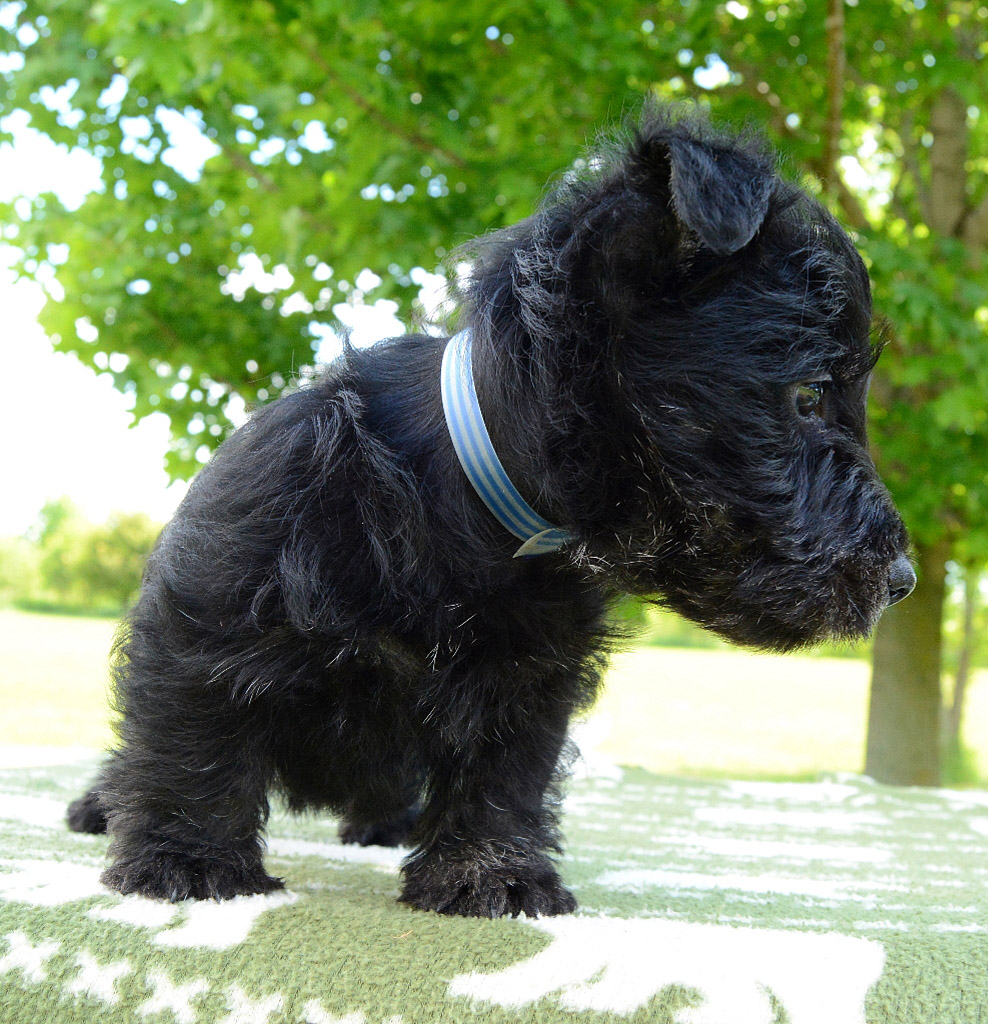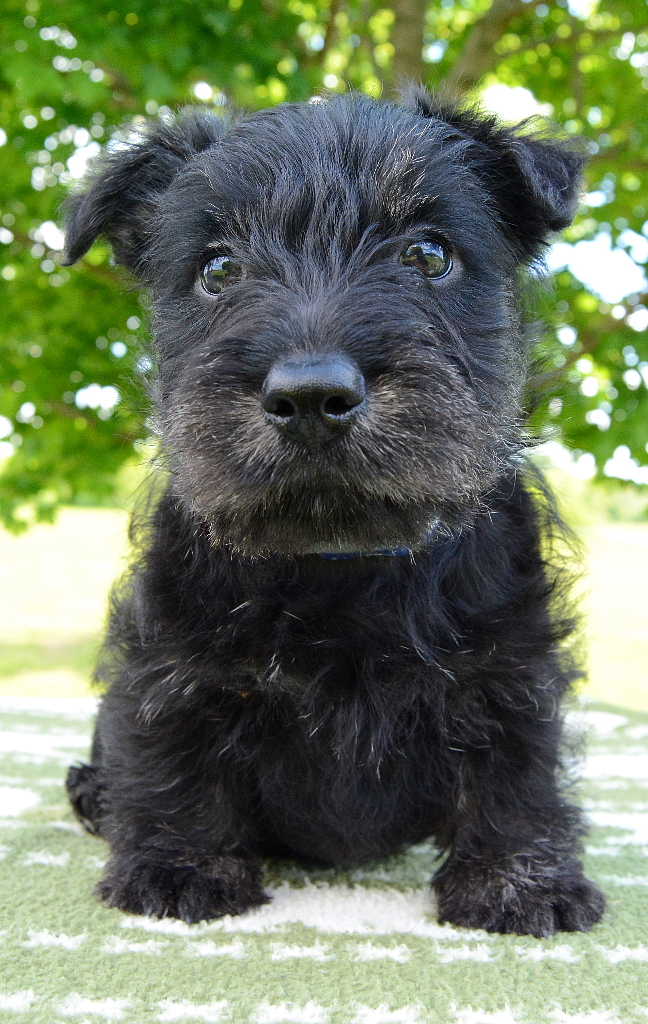 Boy #4 (Black)
He's the most confident of the boys, quite possibly the leader of his pack and the blackest boy.
He still may have a brindle hair or three here or there and don't be surprised if he gets a little more brindle some day down the road.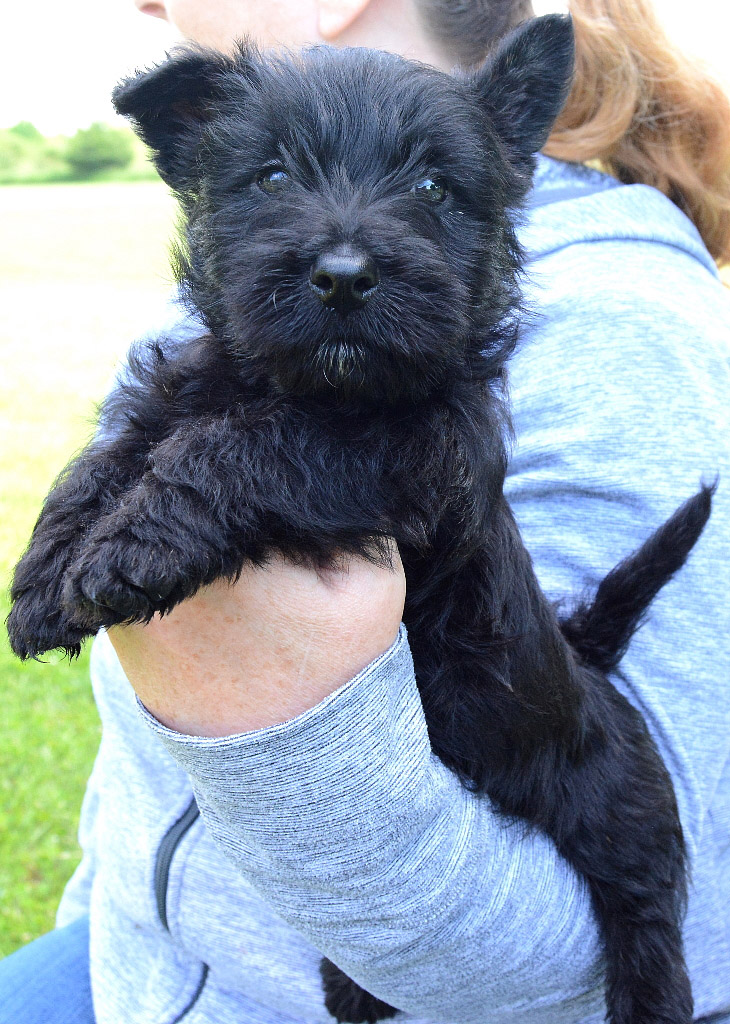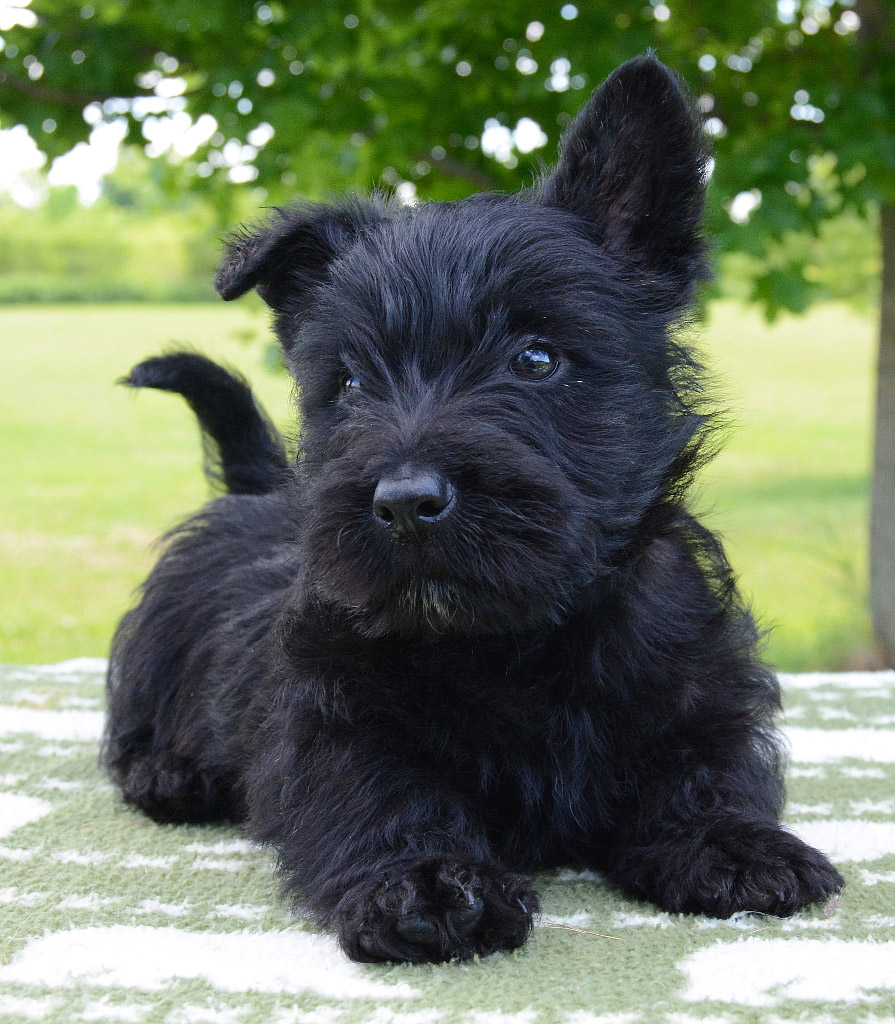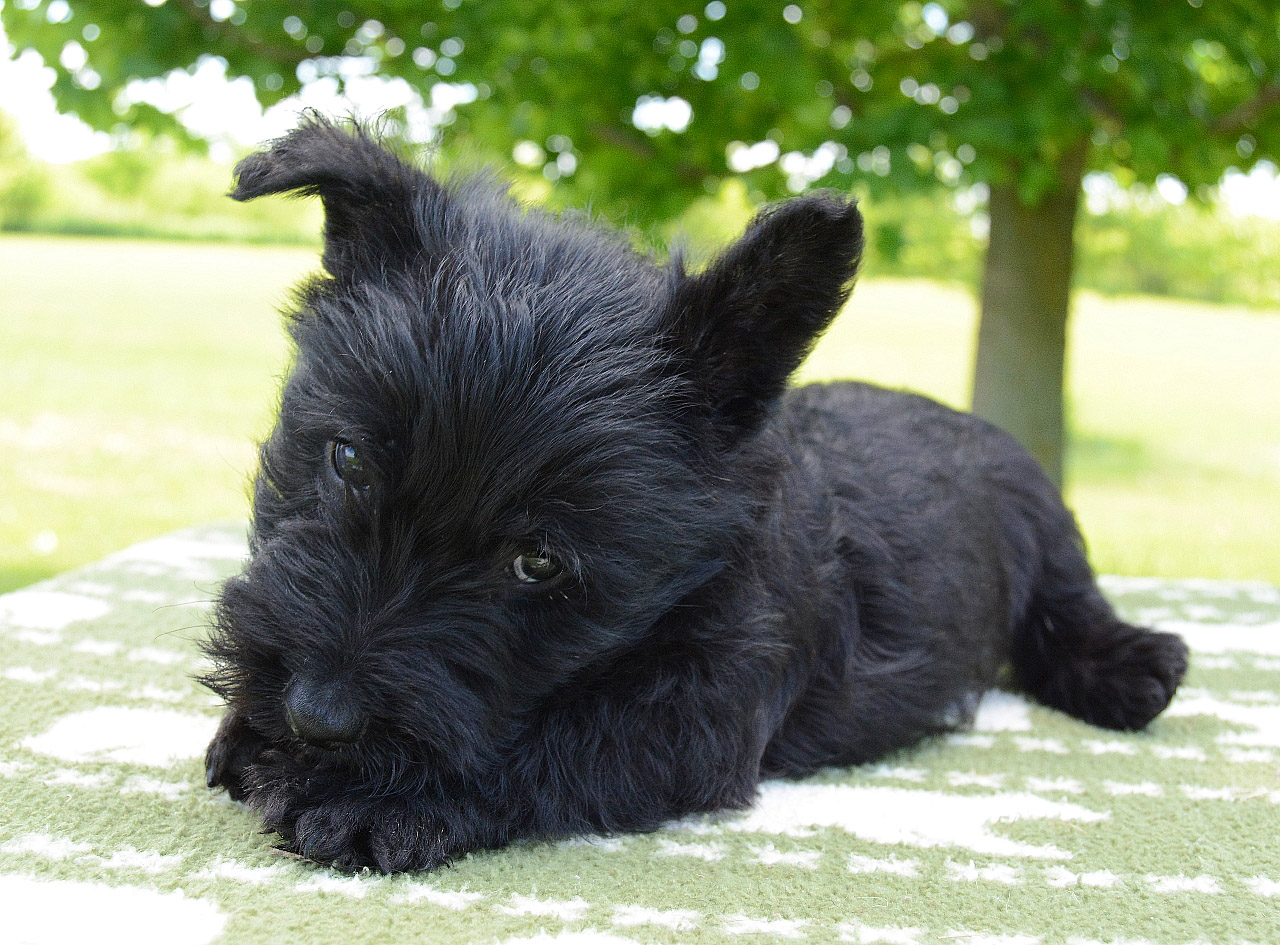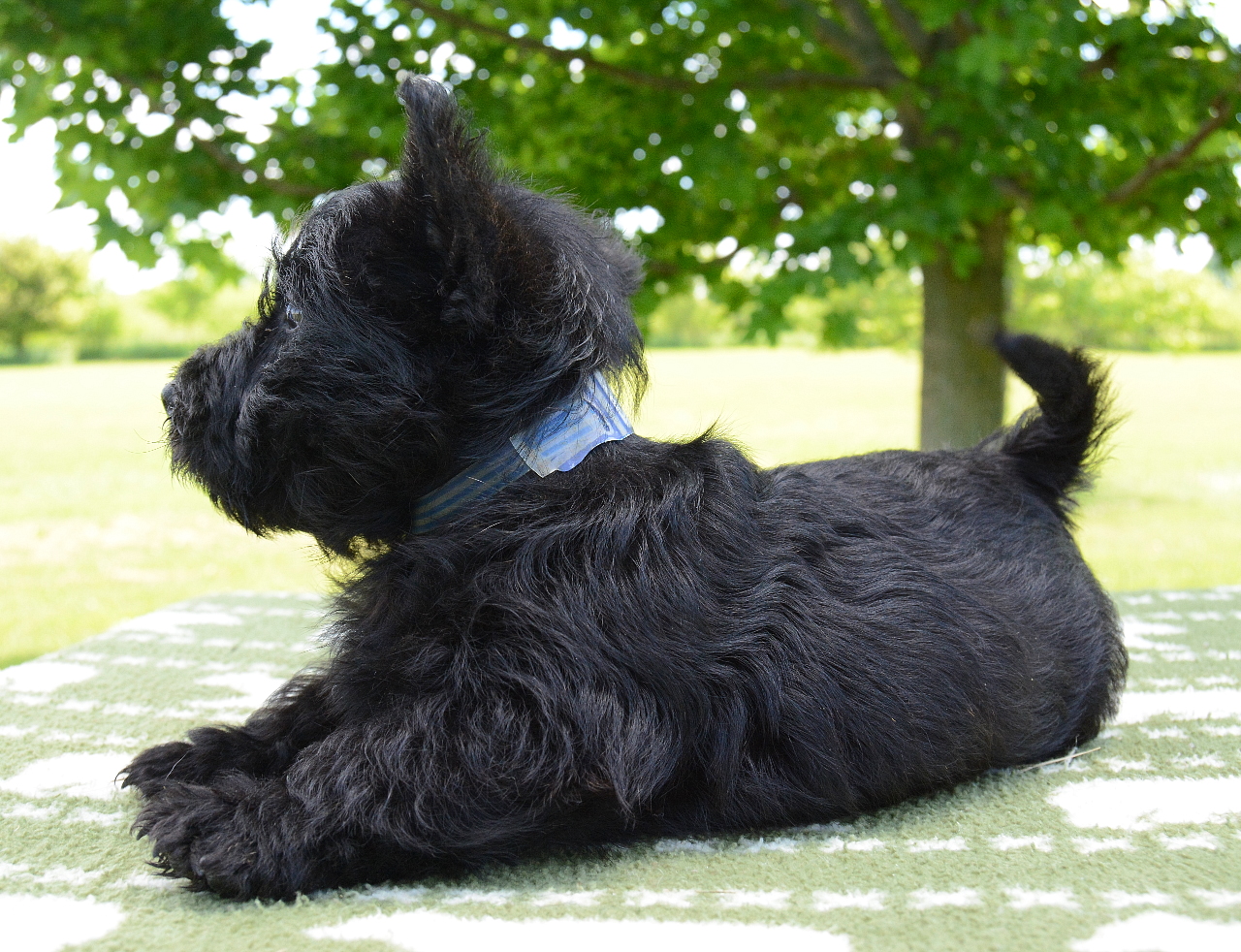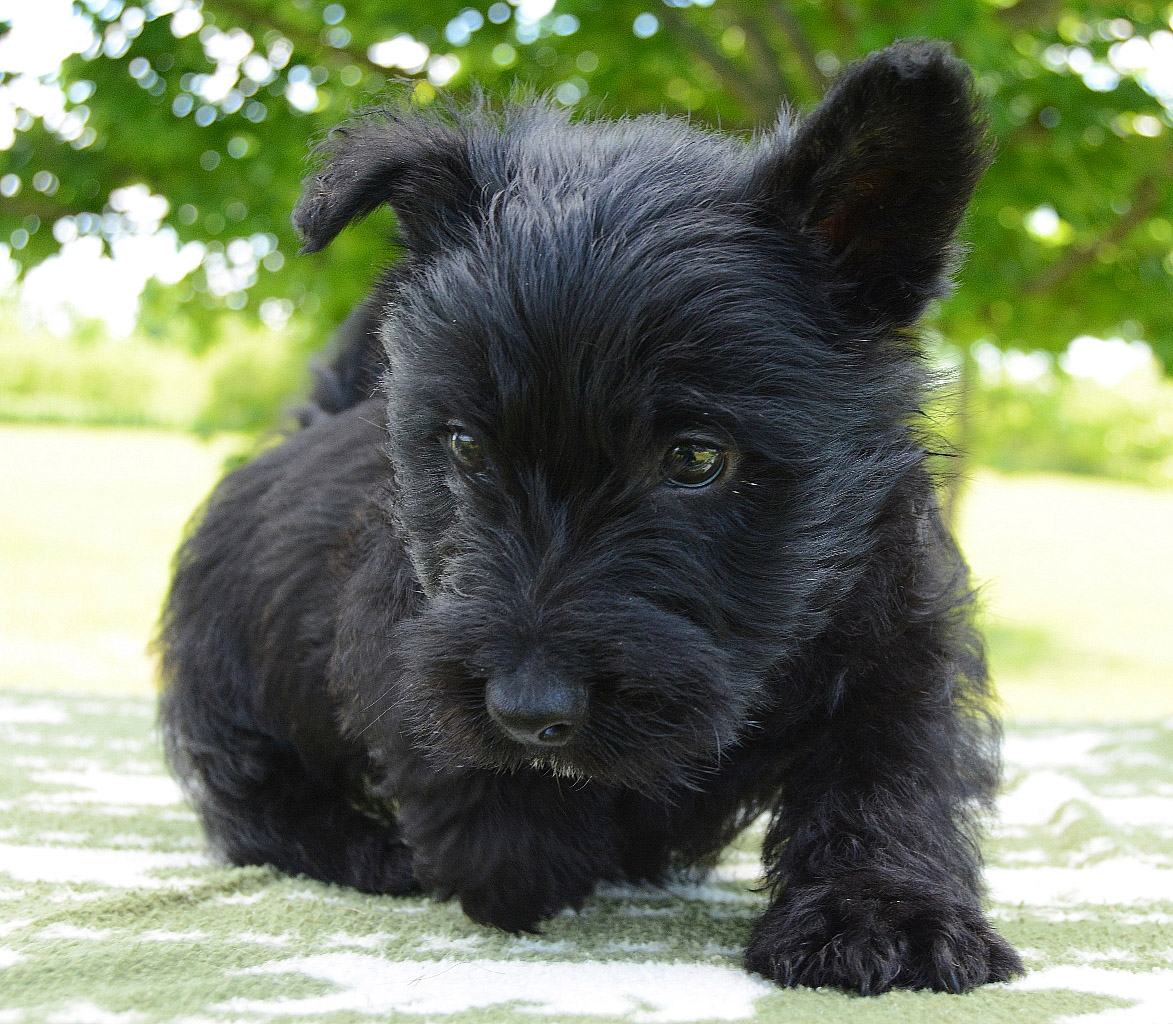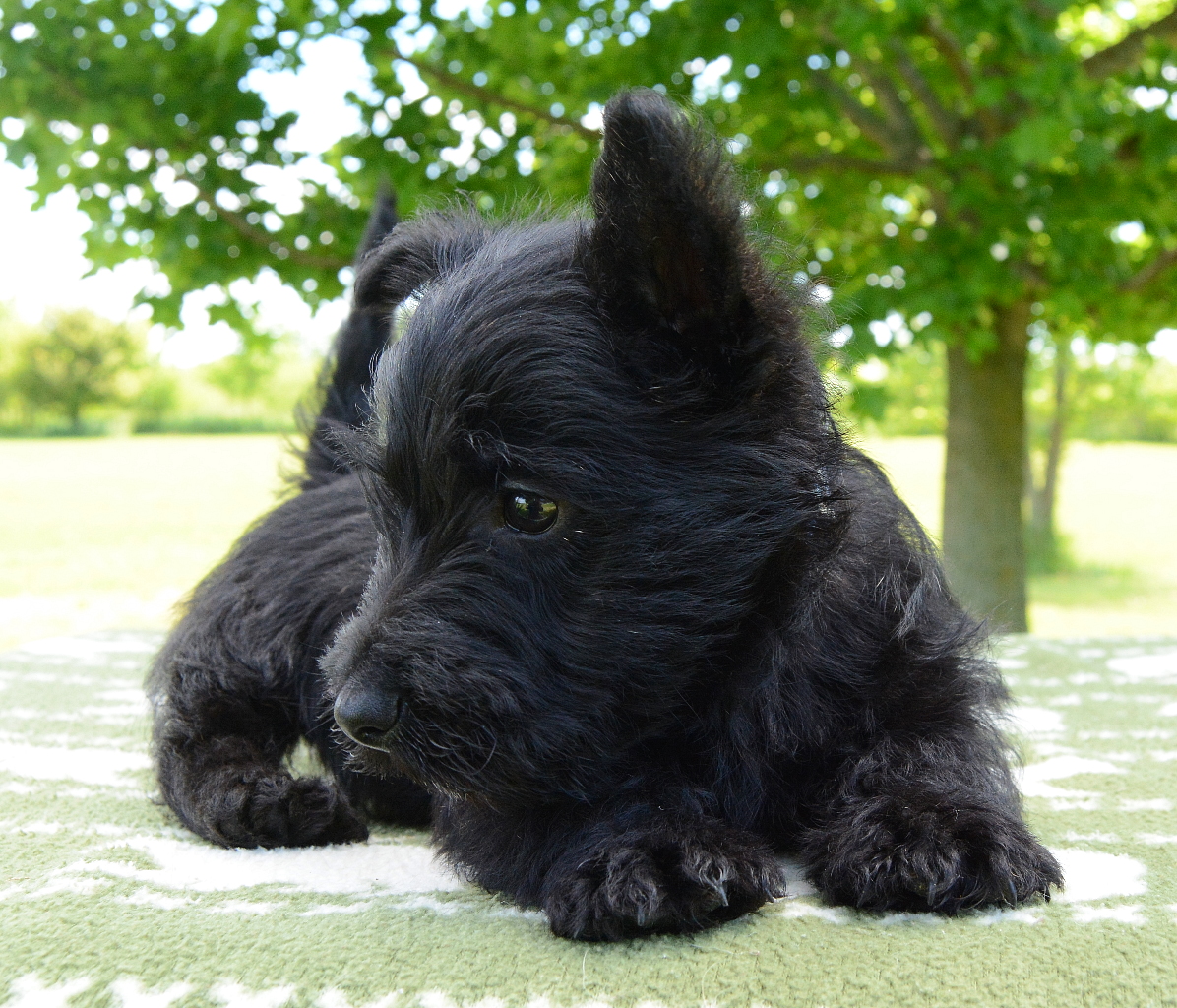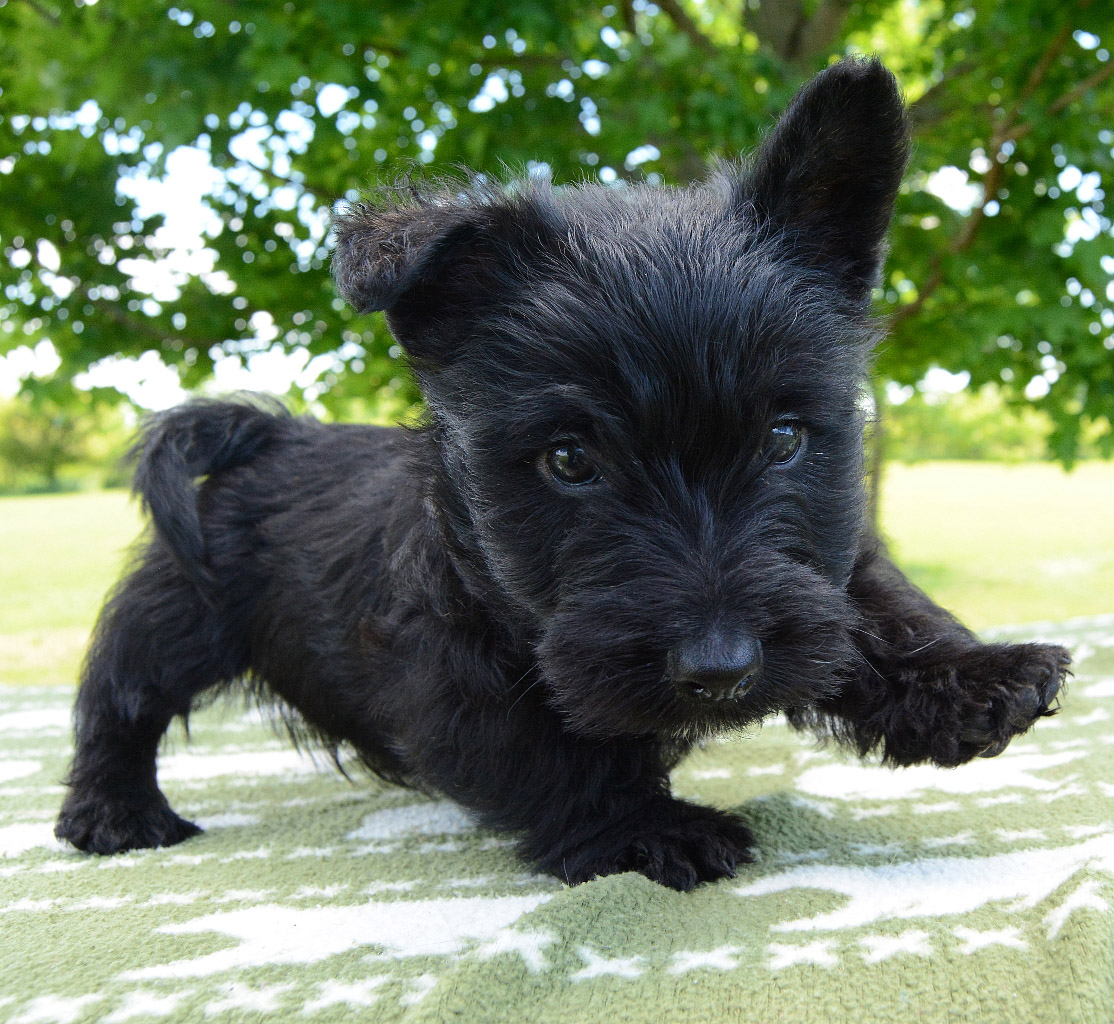 The Girls
Girl #1 (Brindle)
She's the smallest pup in the litter.
She tends to be on the cautious side at first but once she sees it's safe for her brothers and sisters then she leaps to action.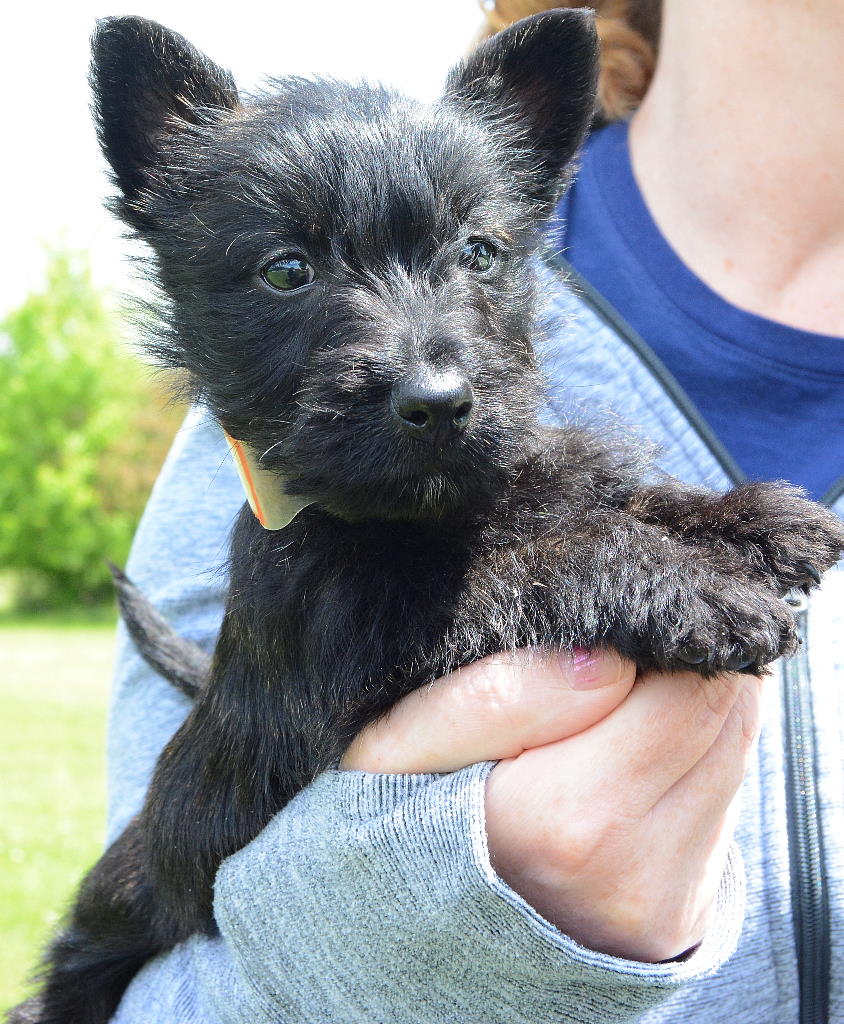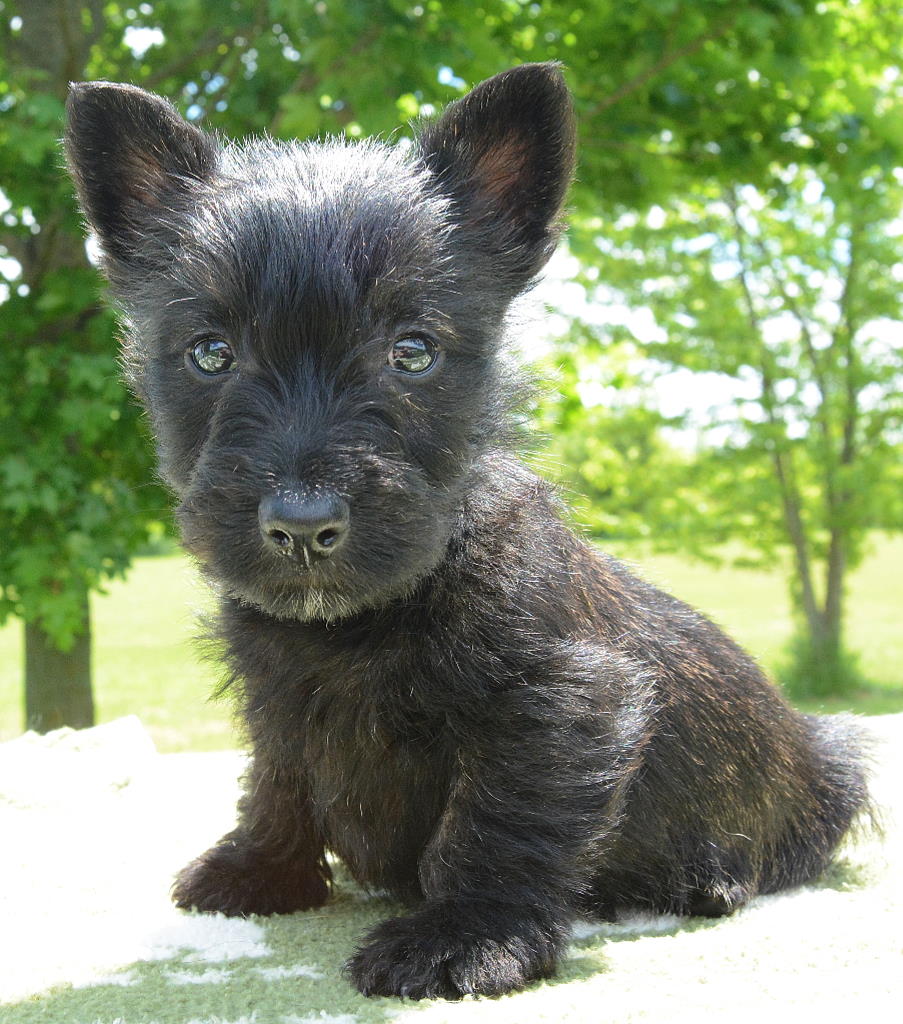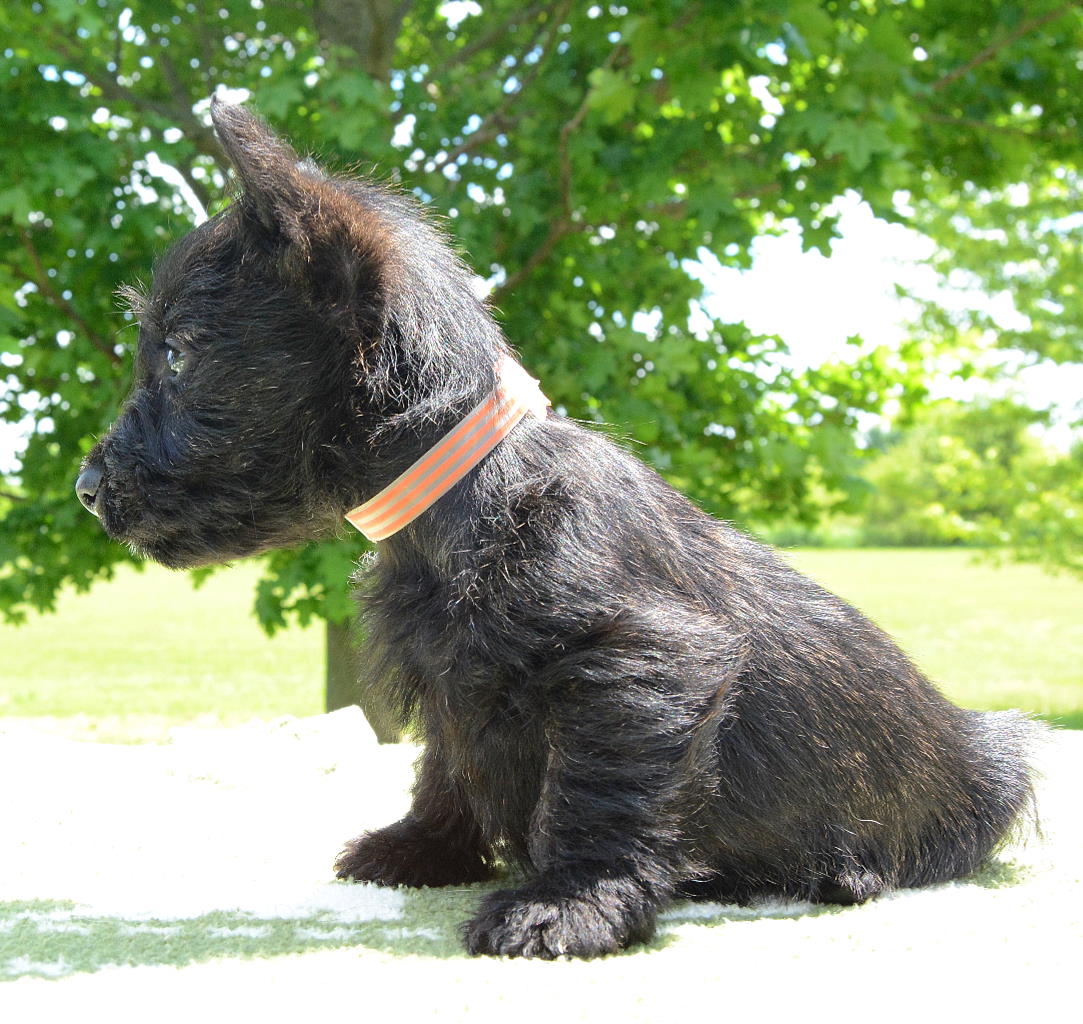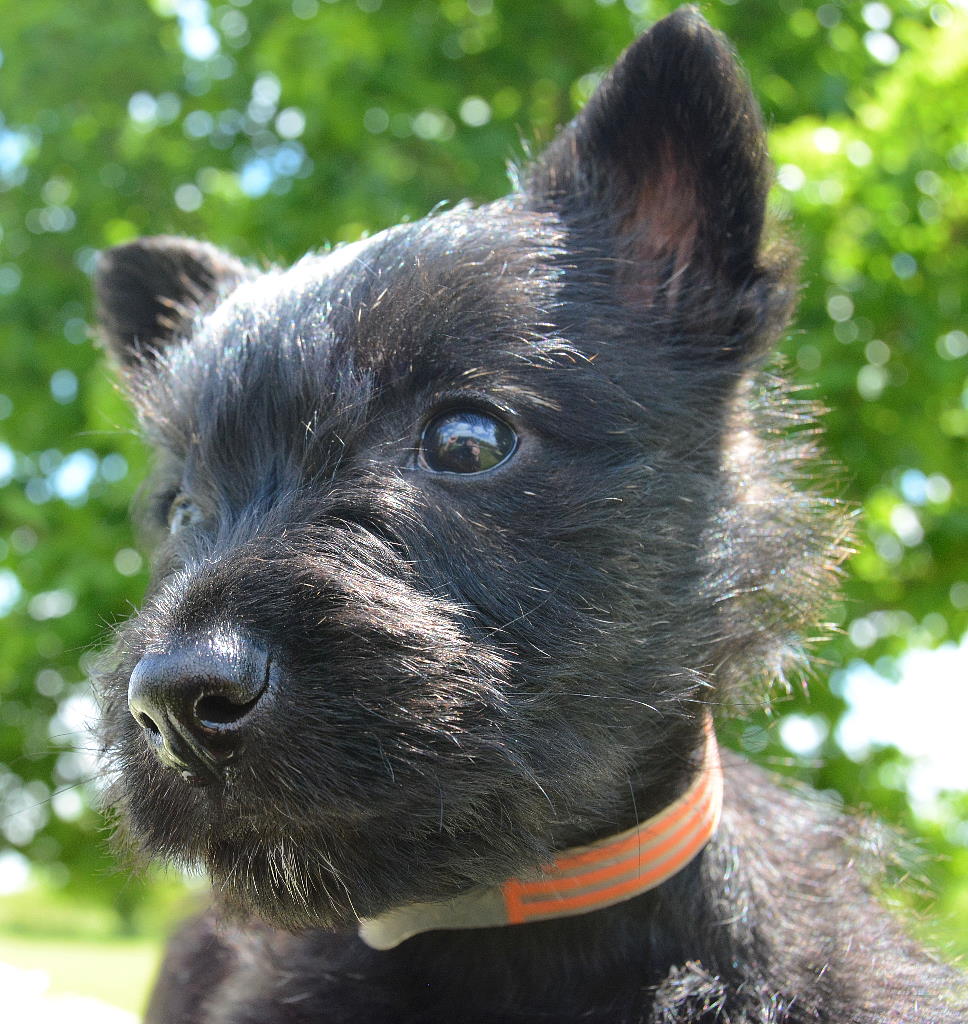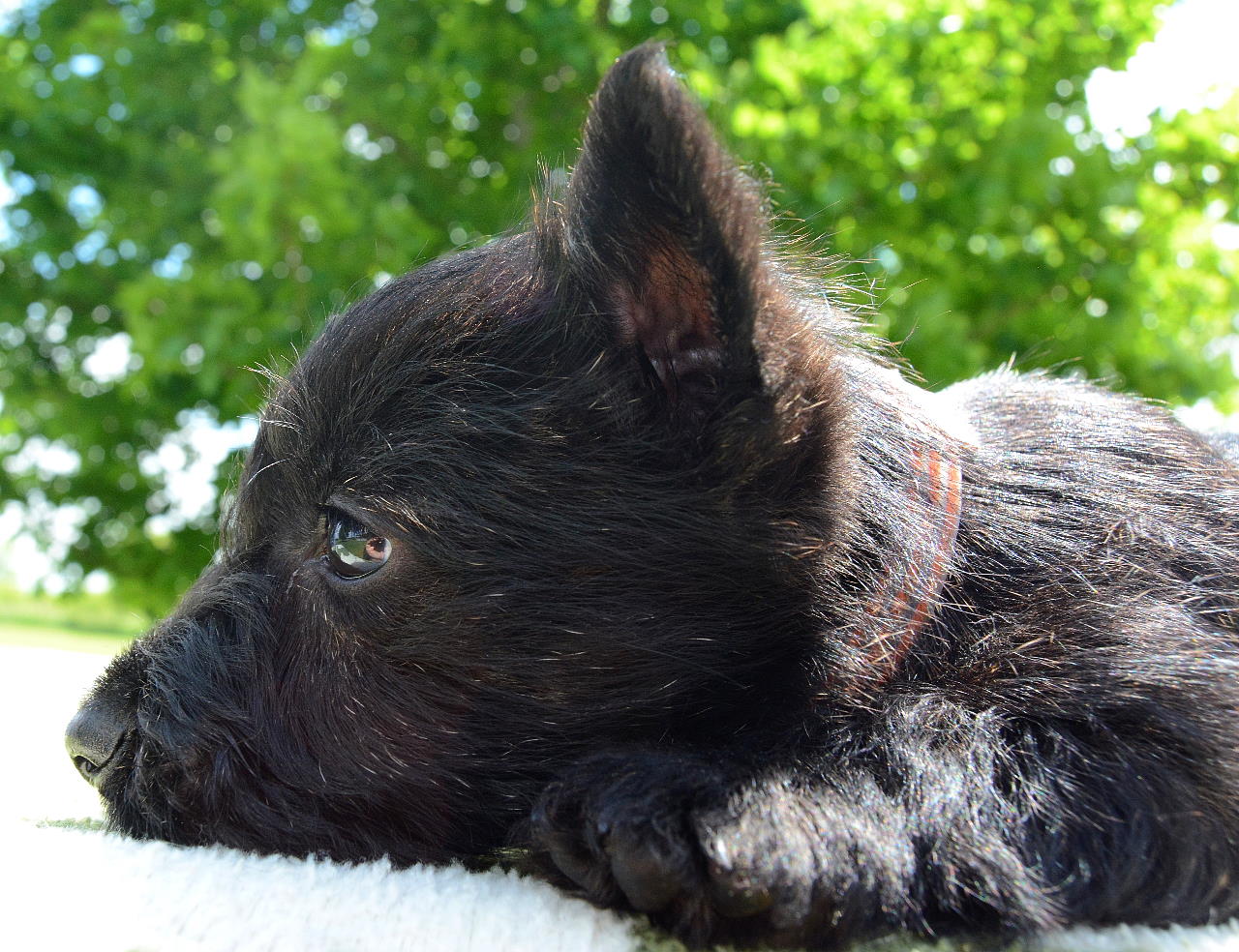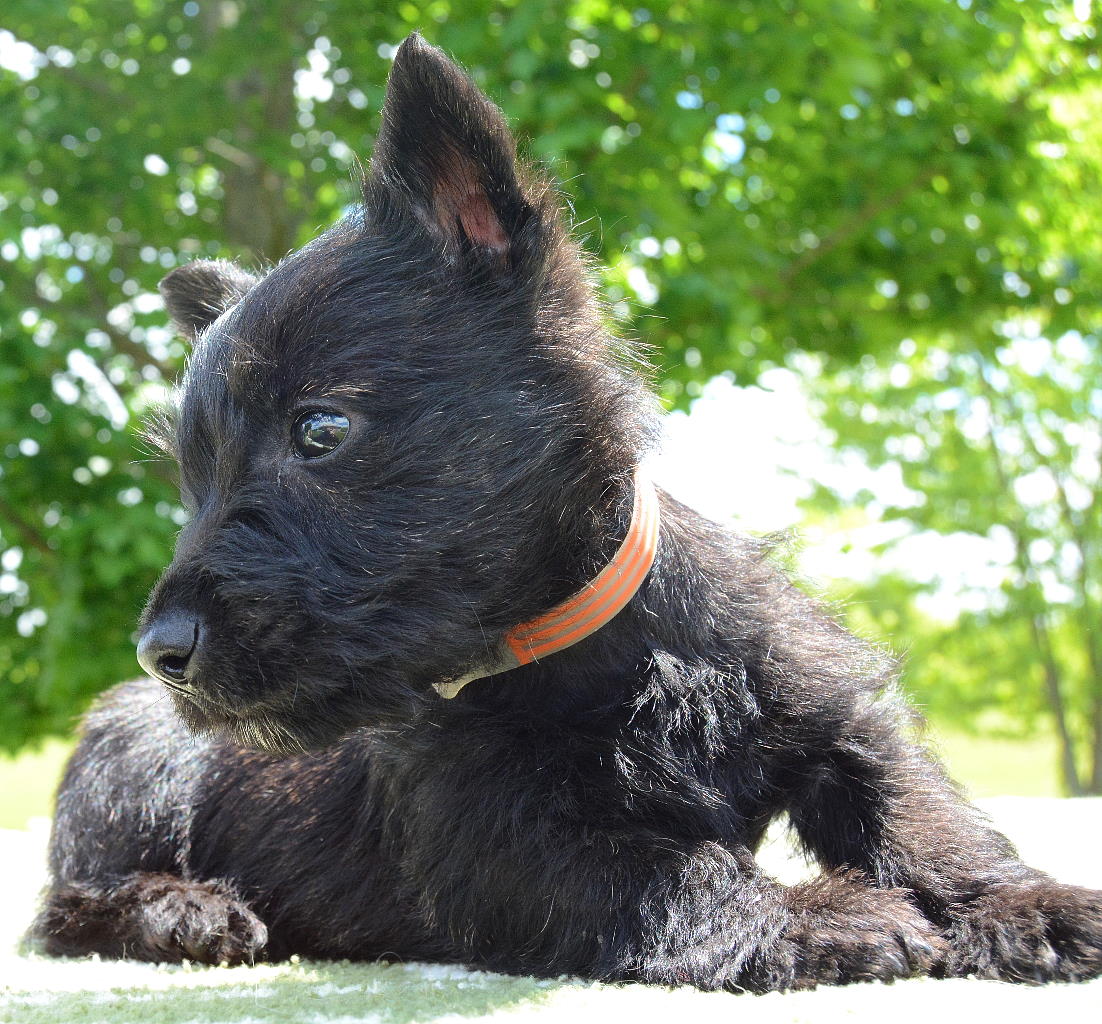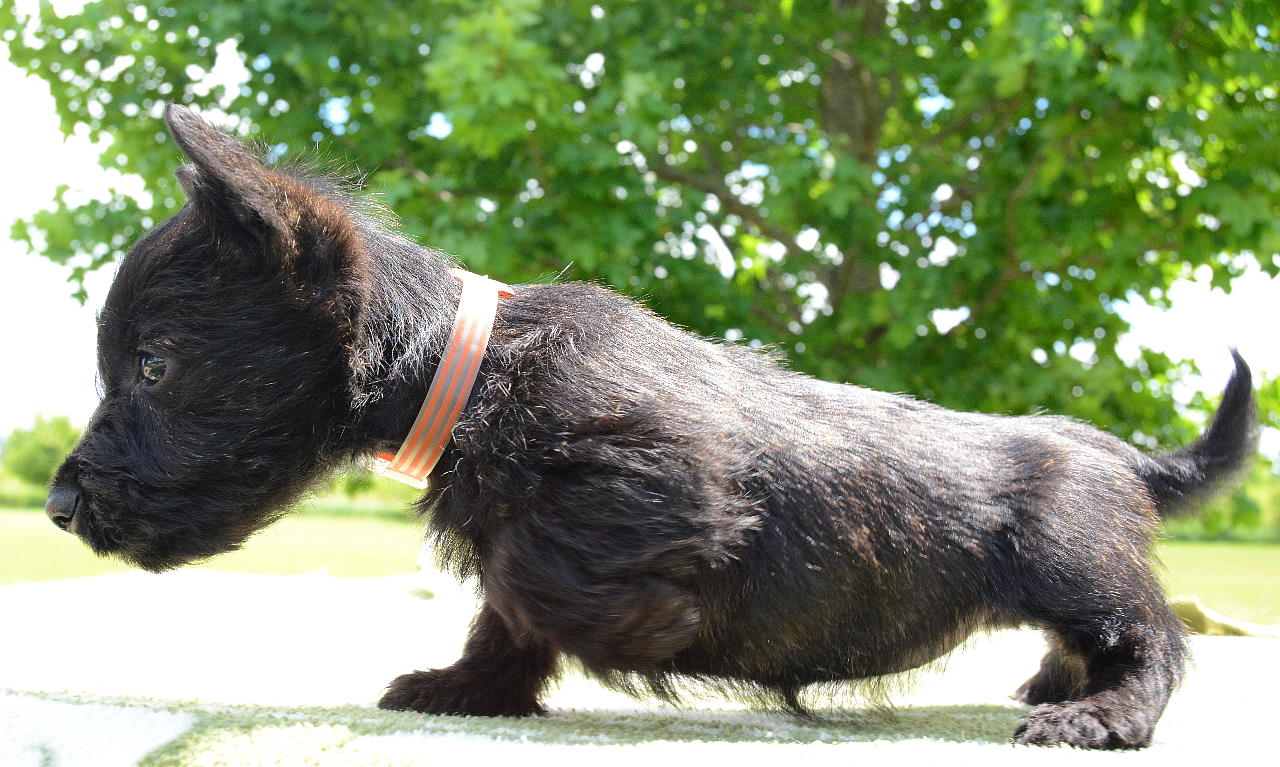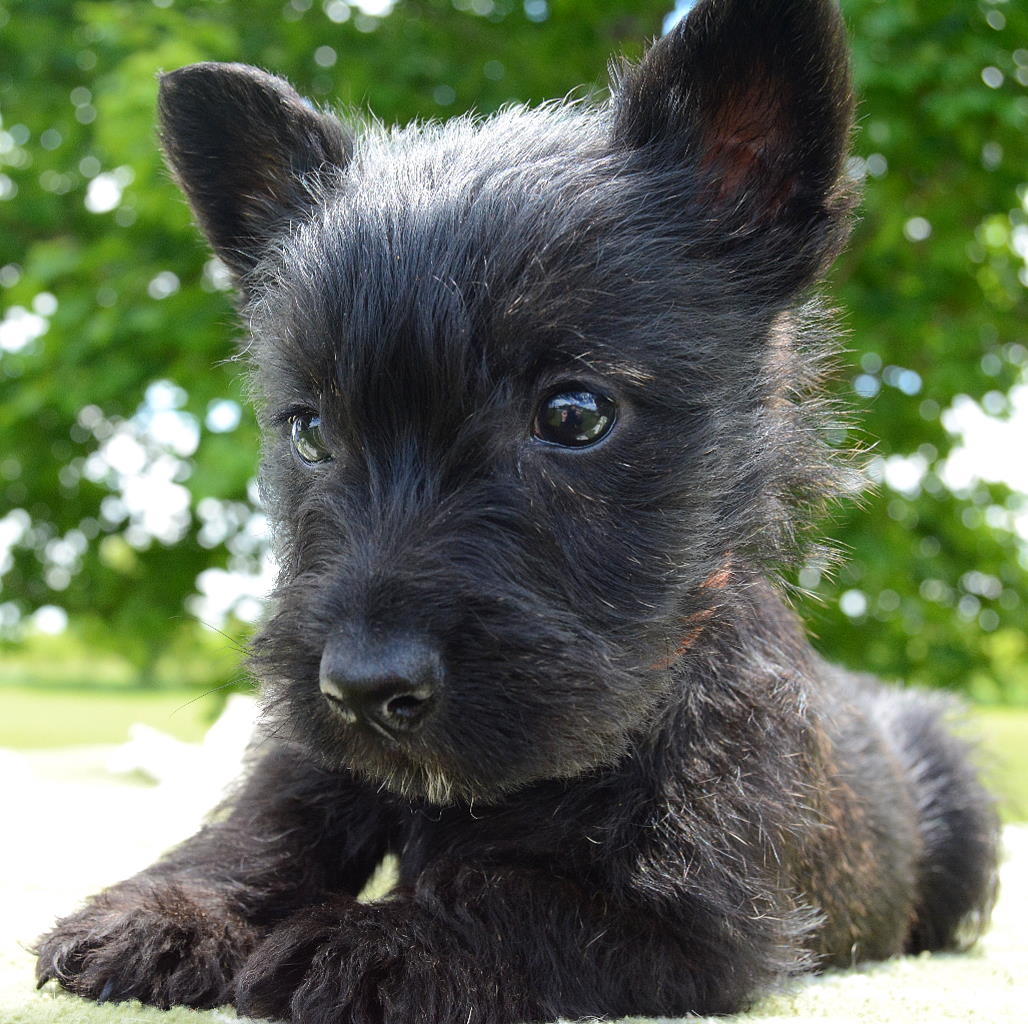 Girl #2 (Brindle)
She's a lover not a fighter!
She is similar in personality to girl #1.
She wanted so bad to be in my lap and she was not too happy with me for making her model.
She will be a great couch buddy I think.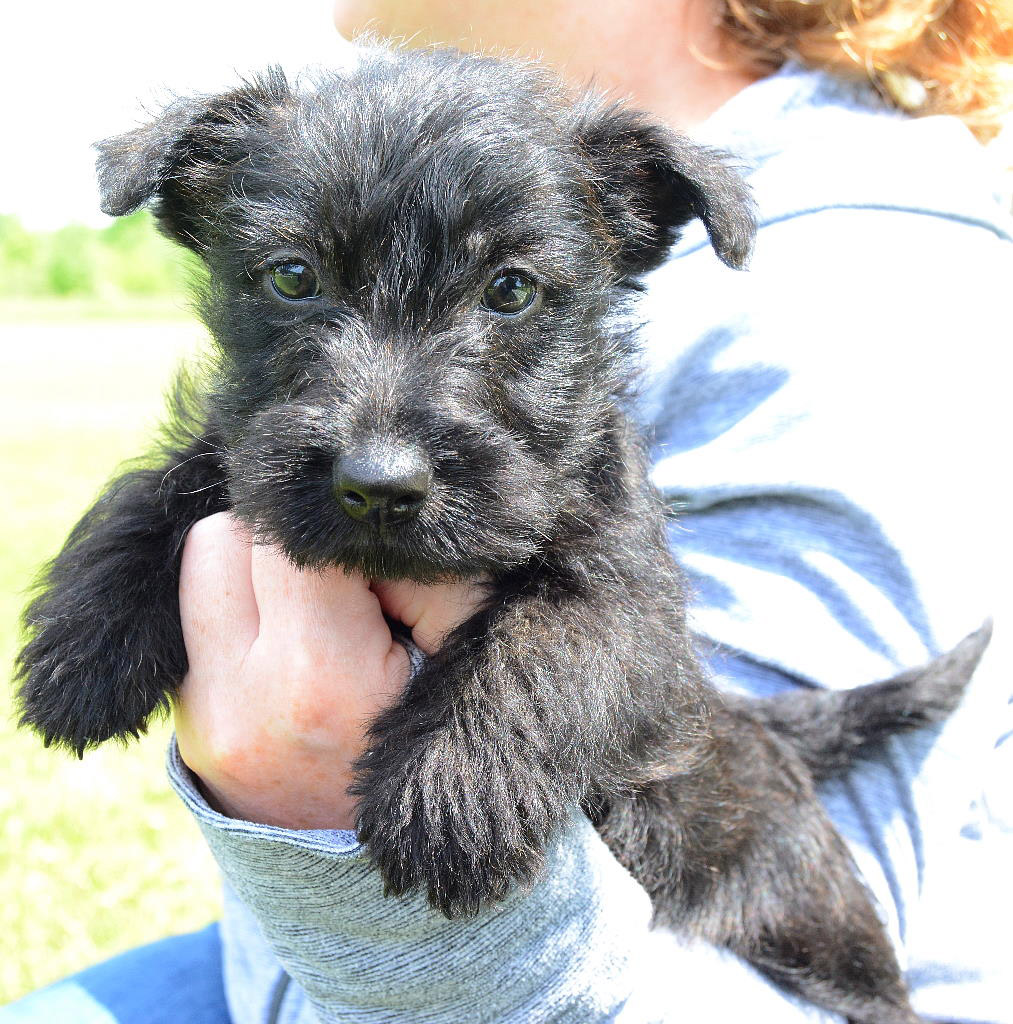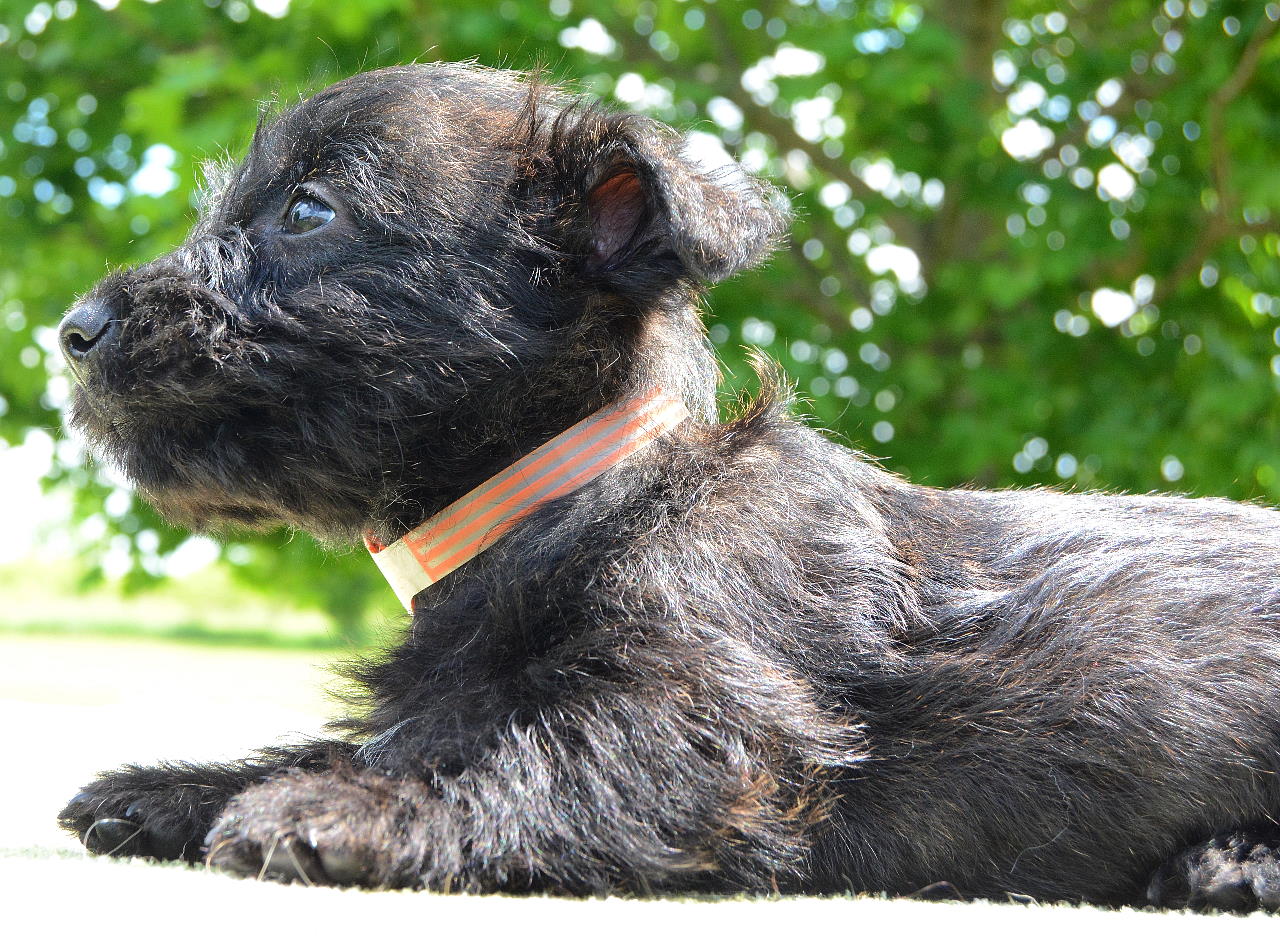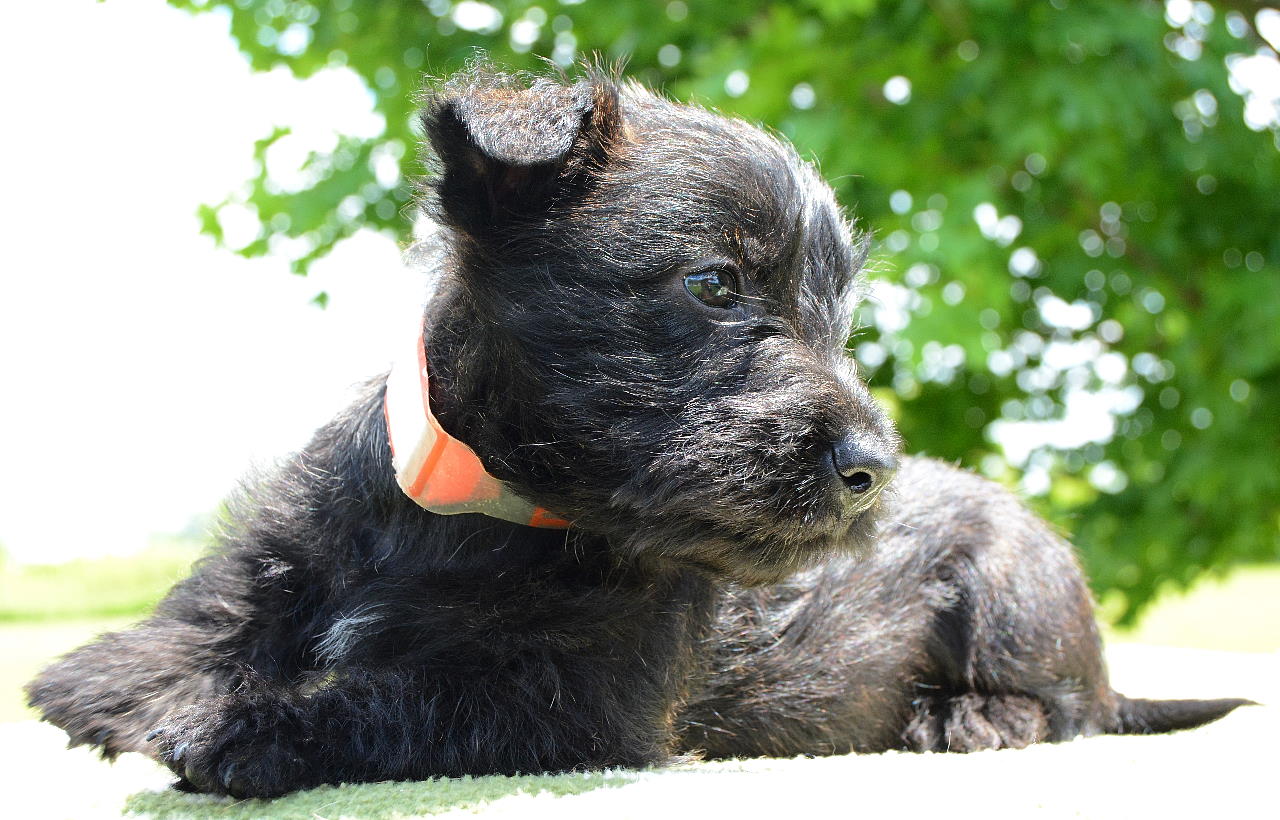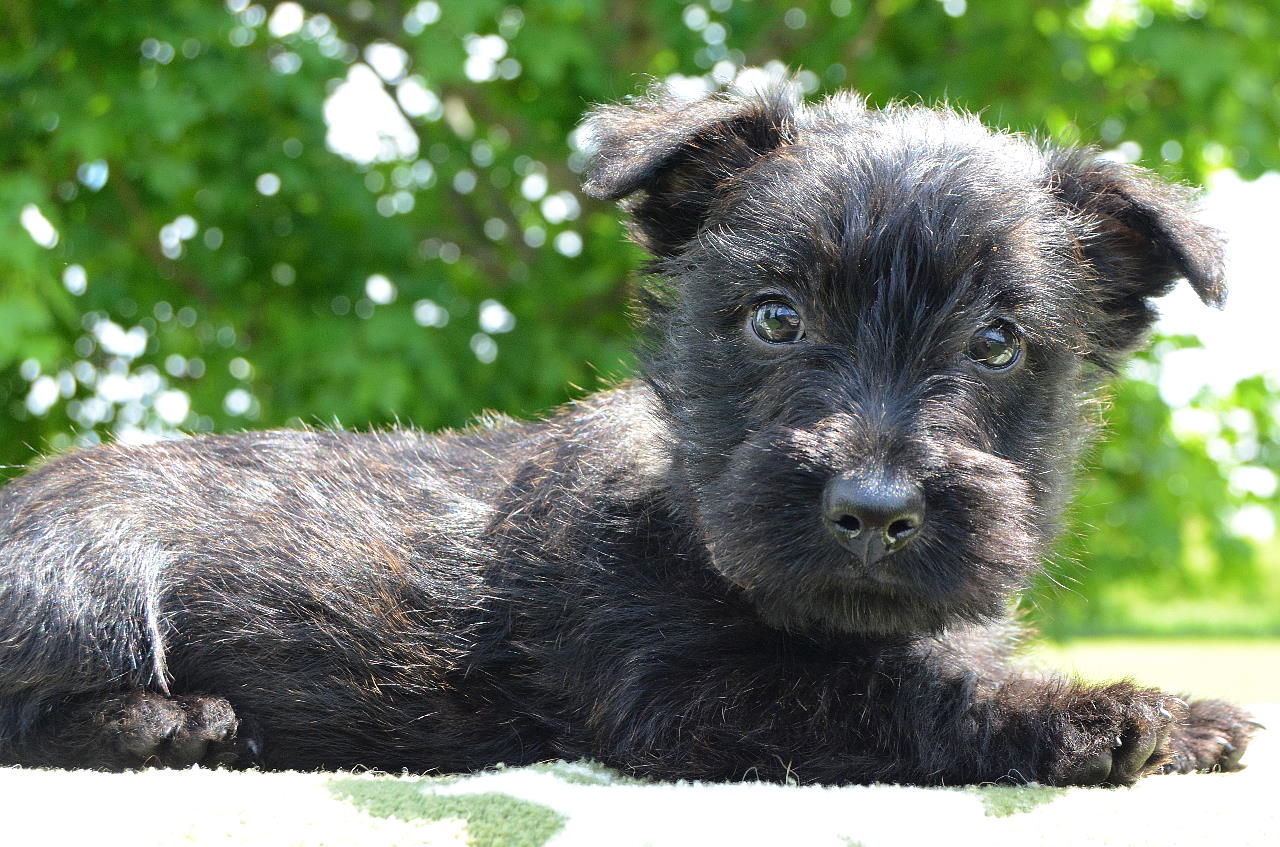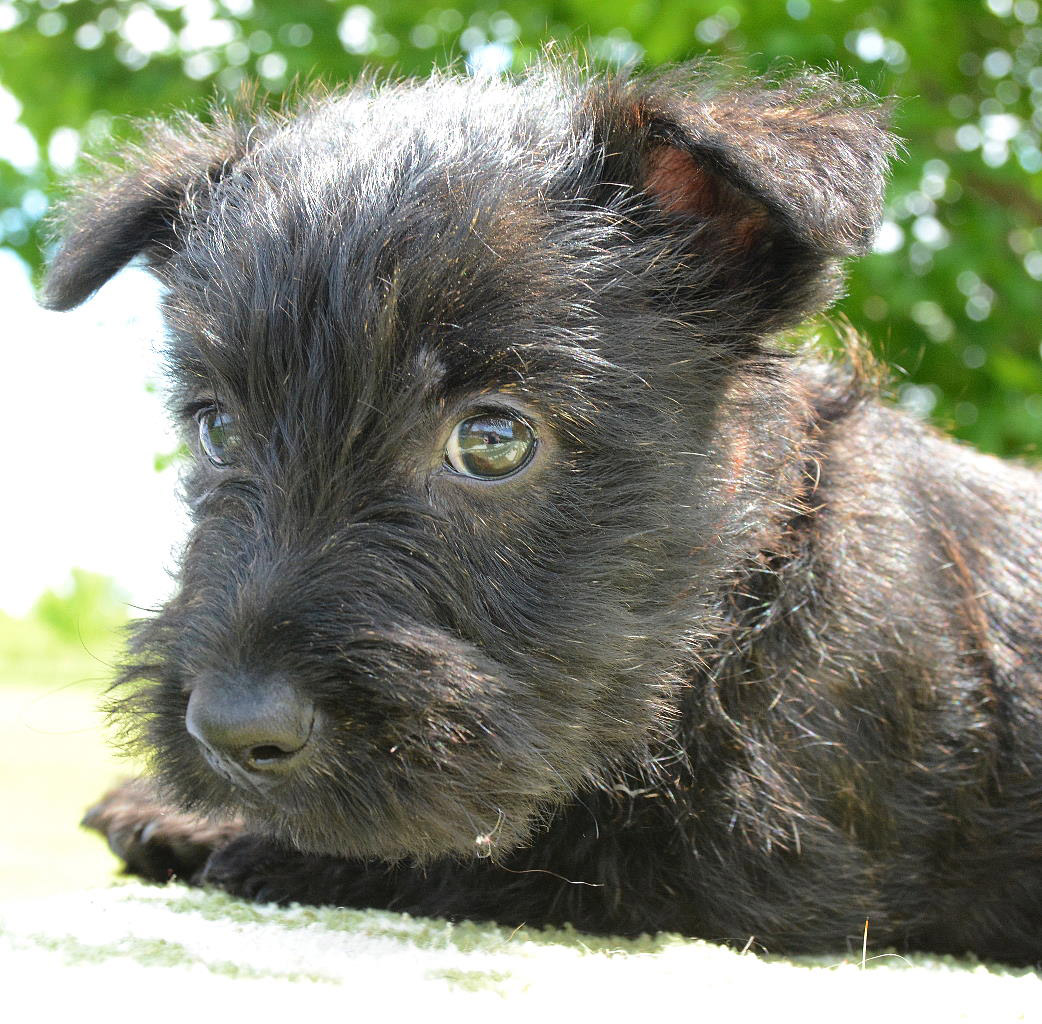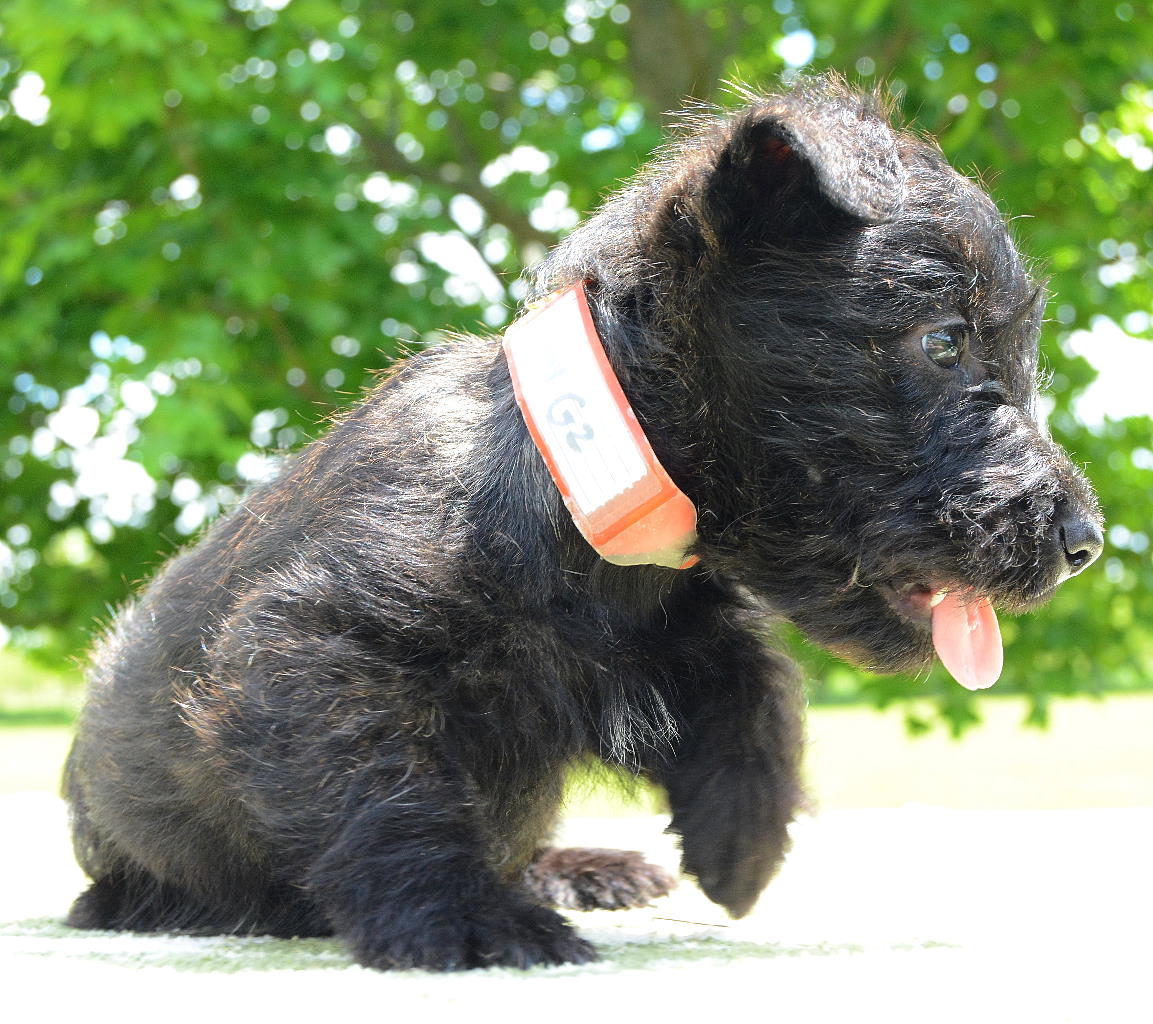 Girl #3 (Black)
Just like the boys, the blackest girl is also the bravest.
She's not quite as brave as her brother but she gives him a good run for his money!
Please don't be surprised someday if she develops some brindle, it runs in her family after all.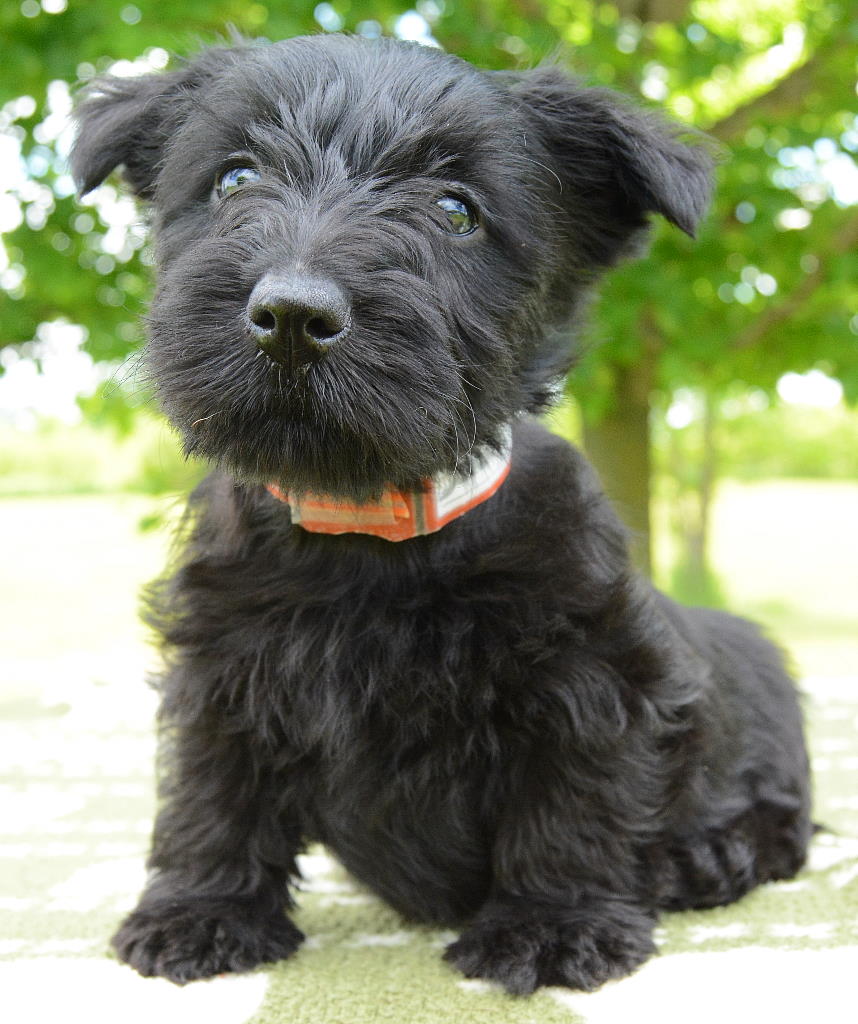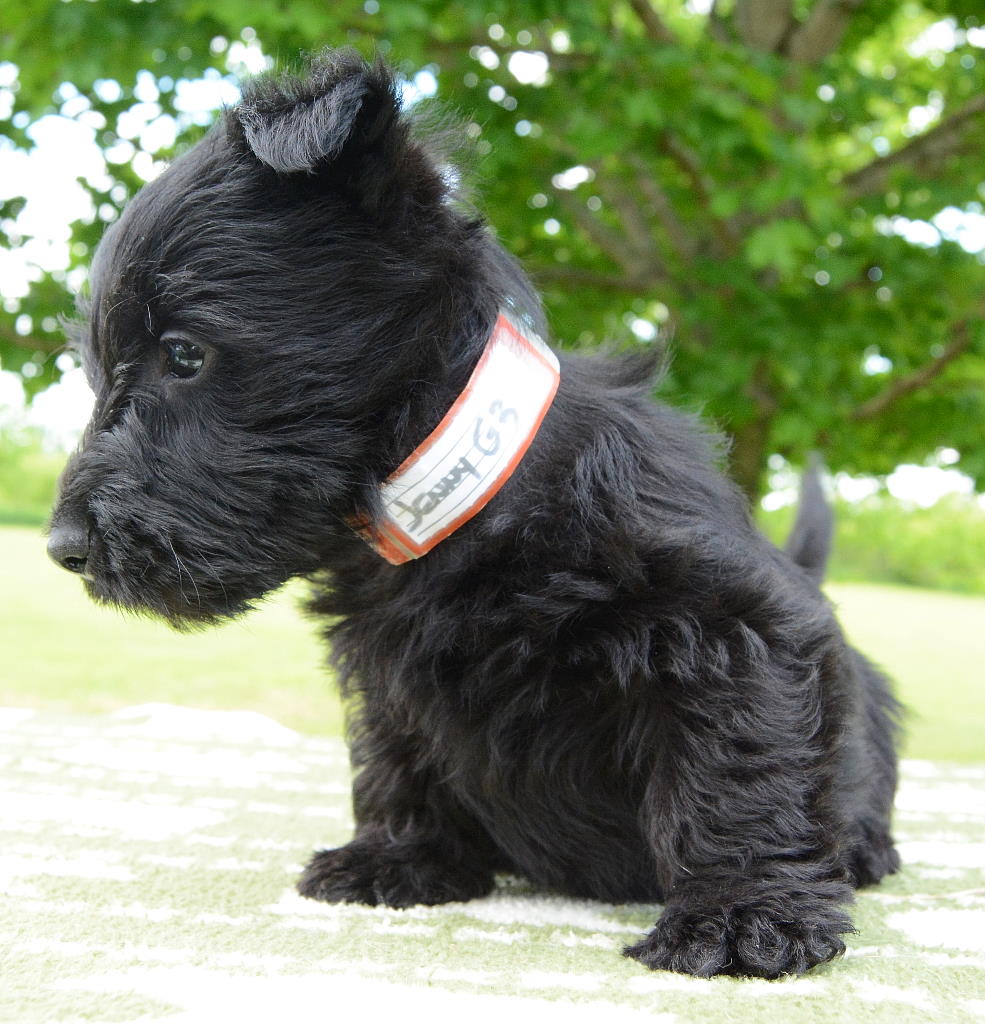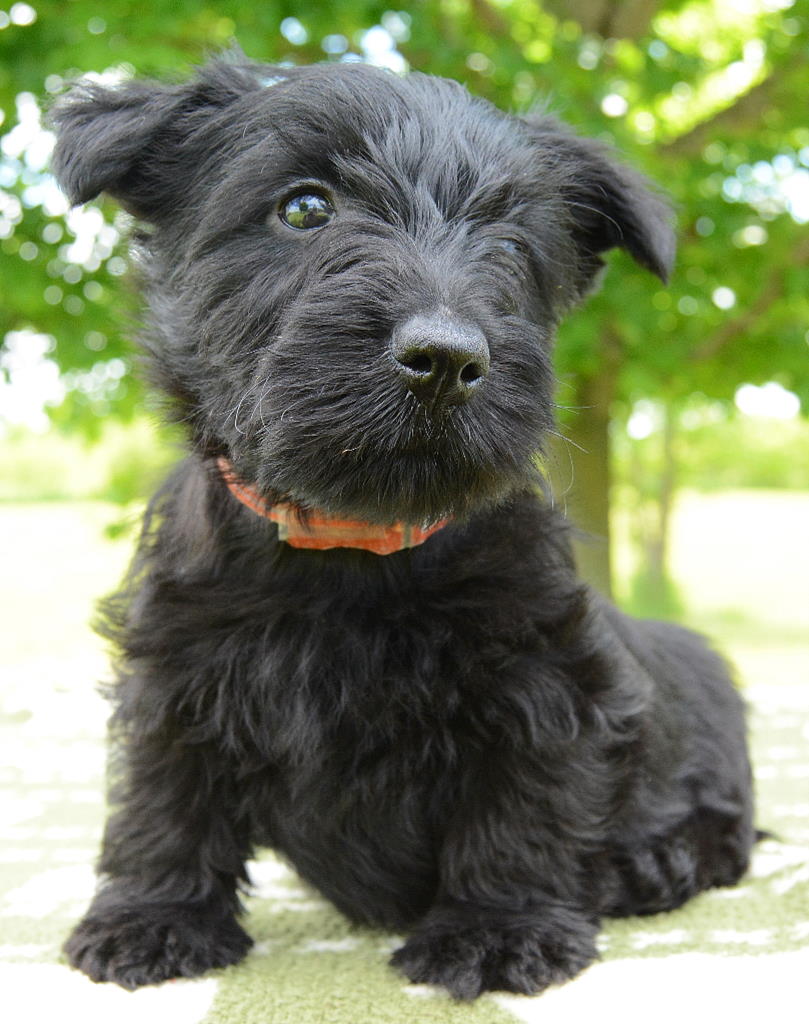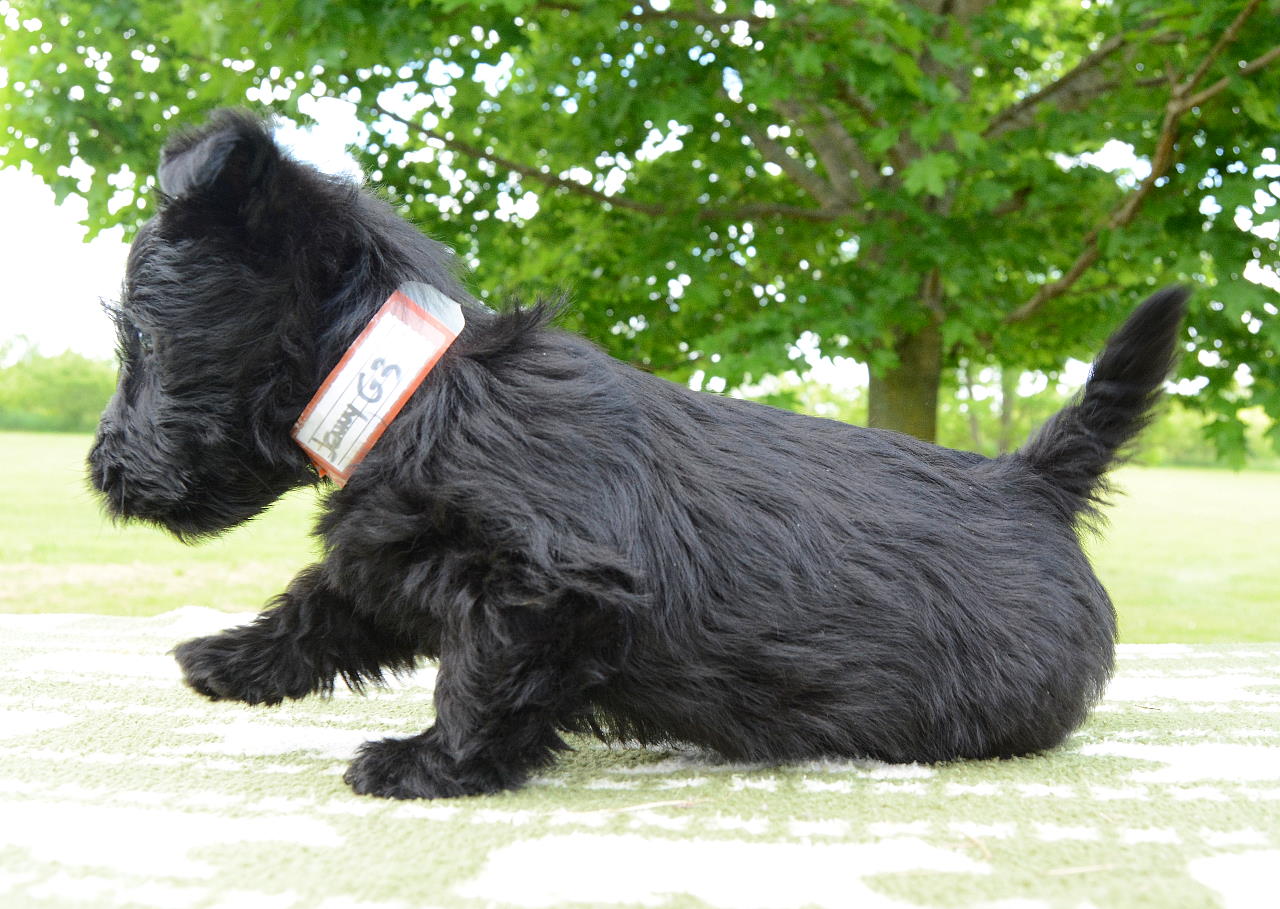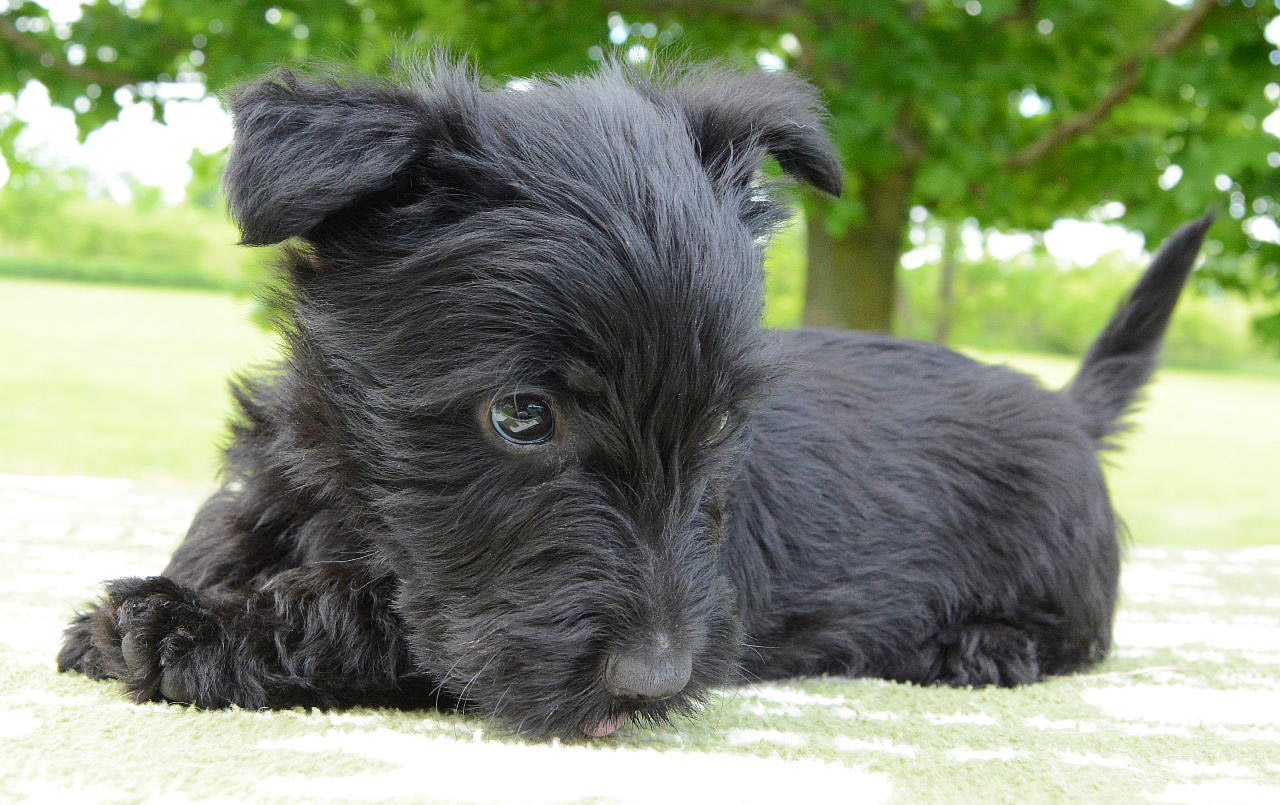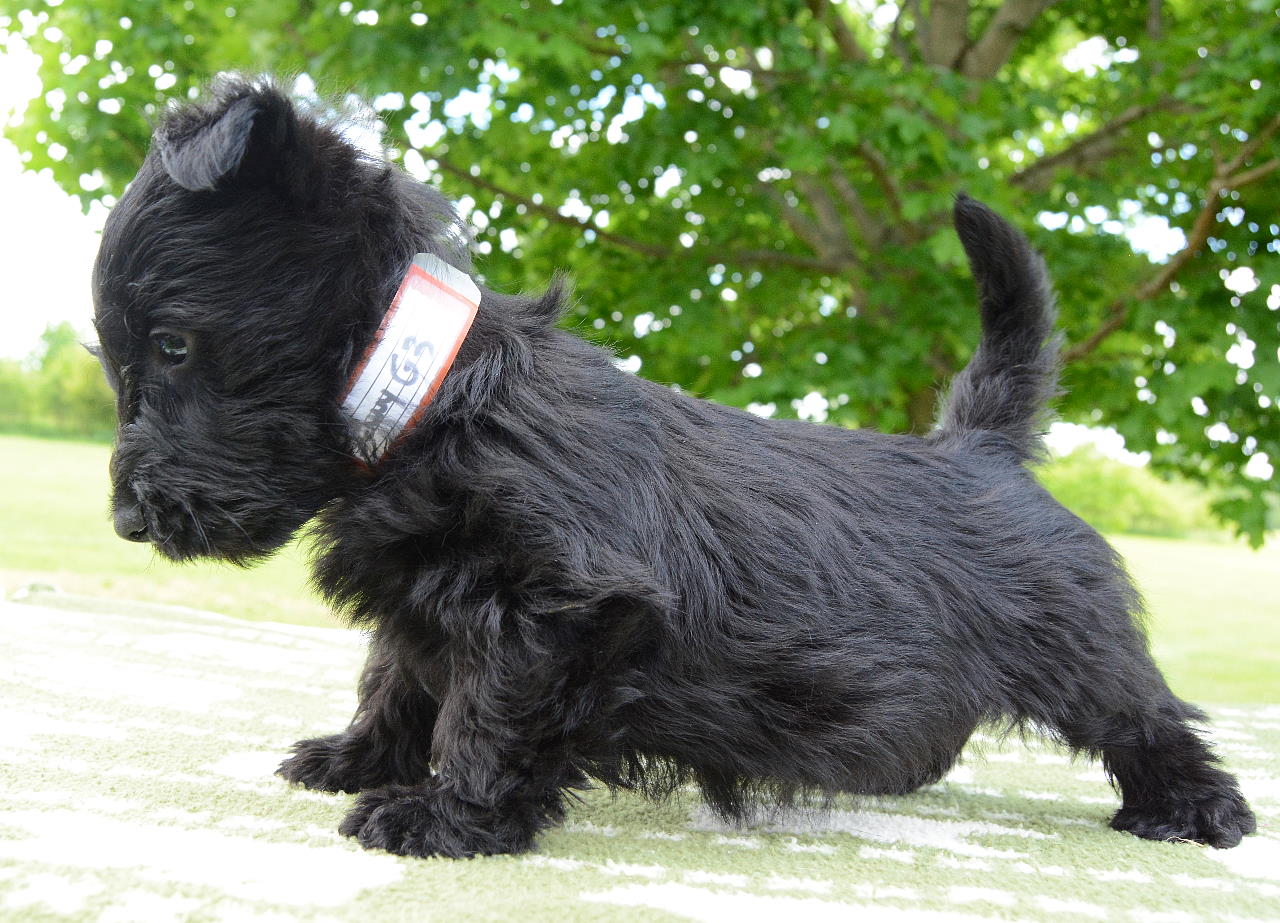 Please check us out on Facebook for some BONUS pictures of this litter.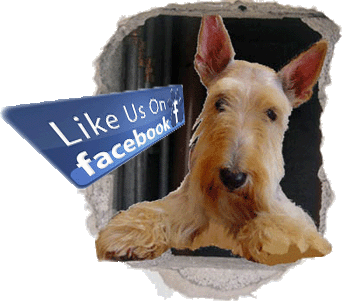 05-19-2021
On April 8th 2021, Jenny and Silver had a beautiful litter of 7.
All black-brindle.
4 boys and 3 girls.
I am placing these pups to folks on my waiting list.
If you would like to be added to my waiting list (no obligation) Please Click HERE
Prices, terms, email address and phone number are located here.
These pups will be ready to go home on Saturday, June 12th 2021
They will have their 1st vet check and 1st shots later this week.
They will get 2nd shots before they go home.
Here are their 1st pictures!
All 7
3 girls on the left 4 boys on the right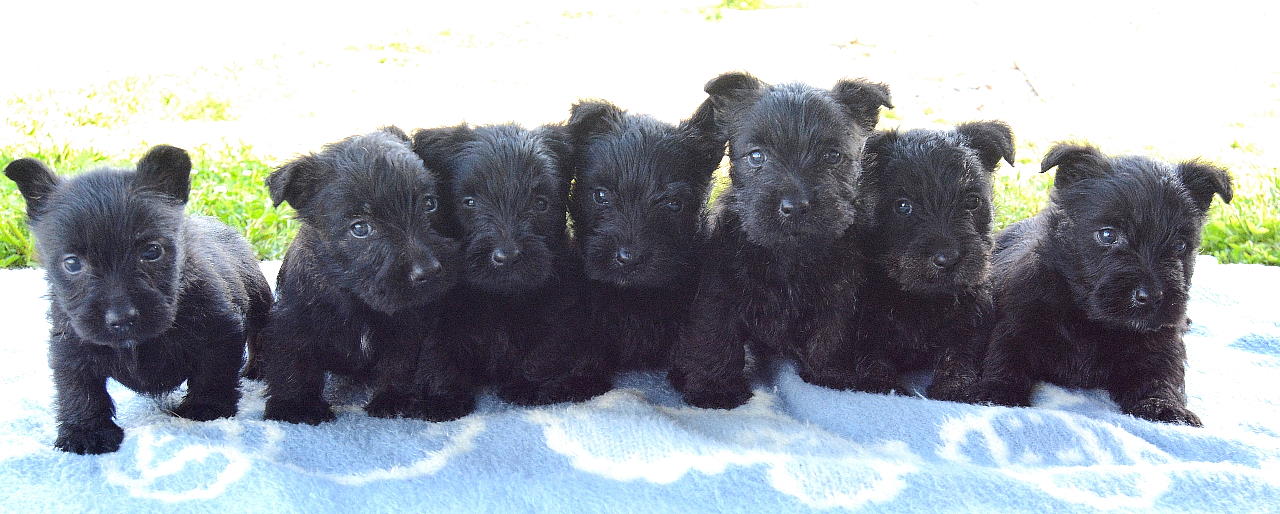 The Boys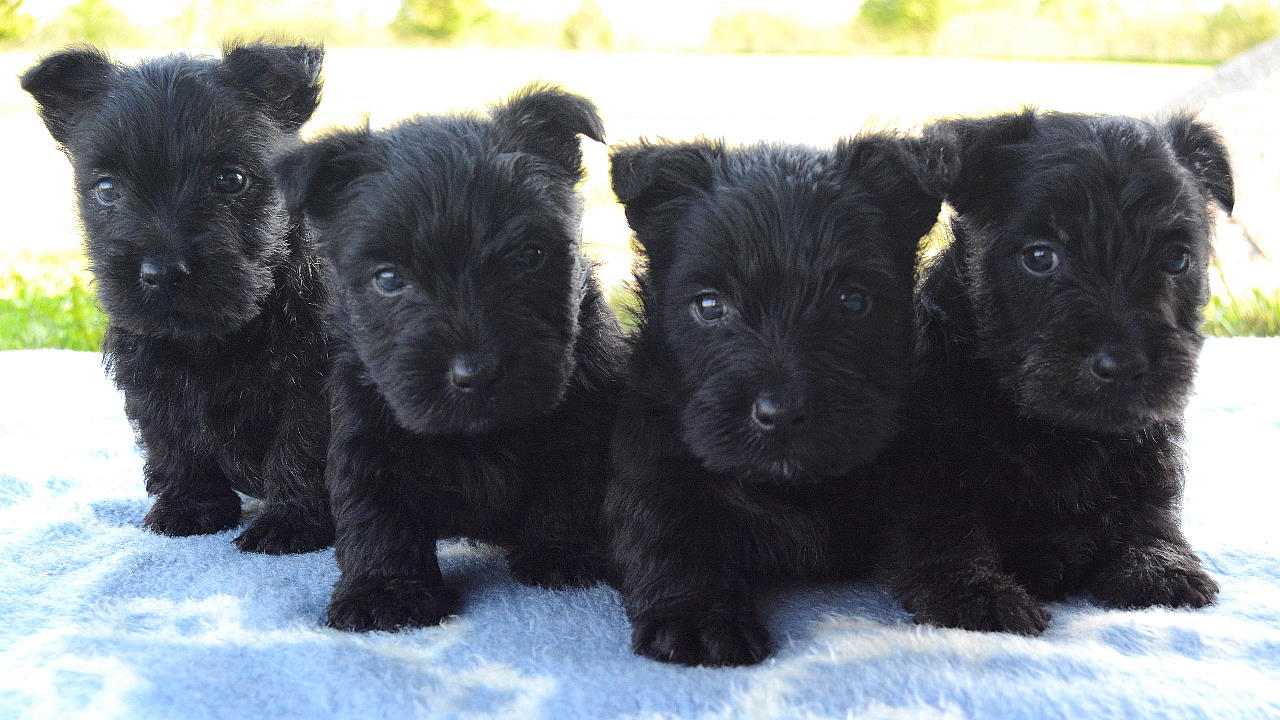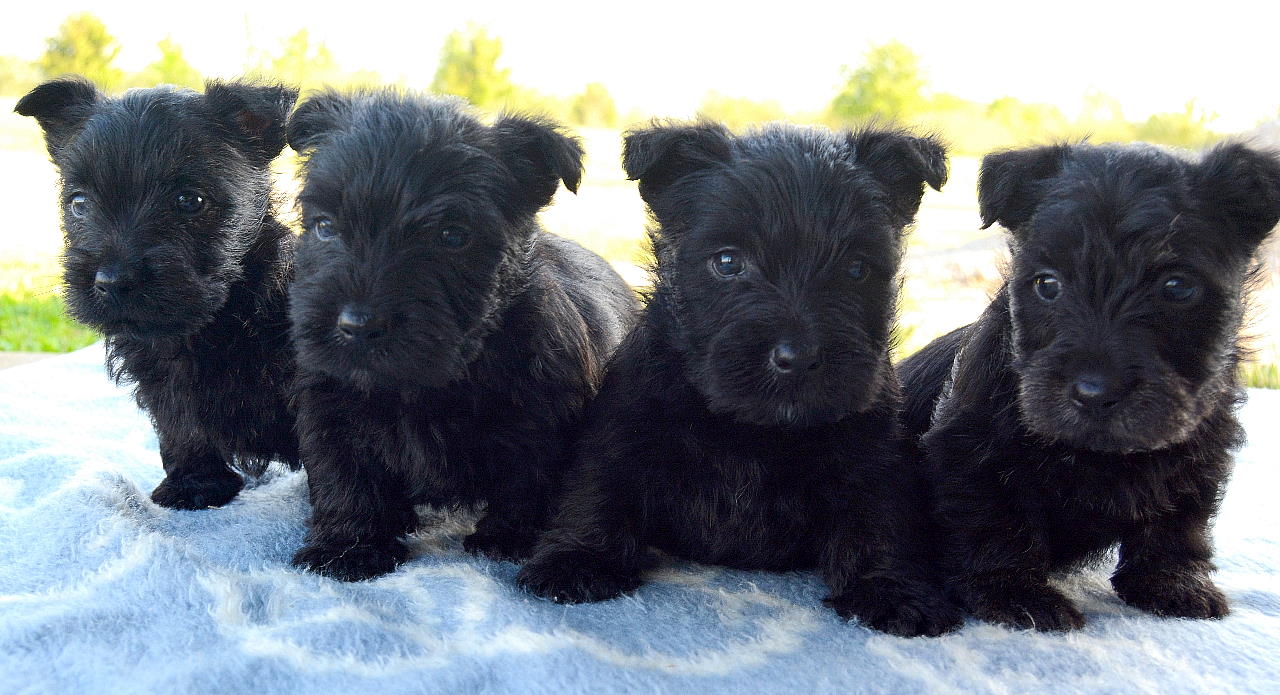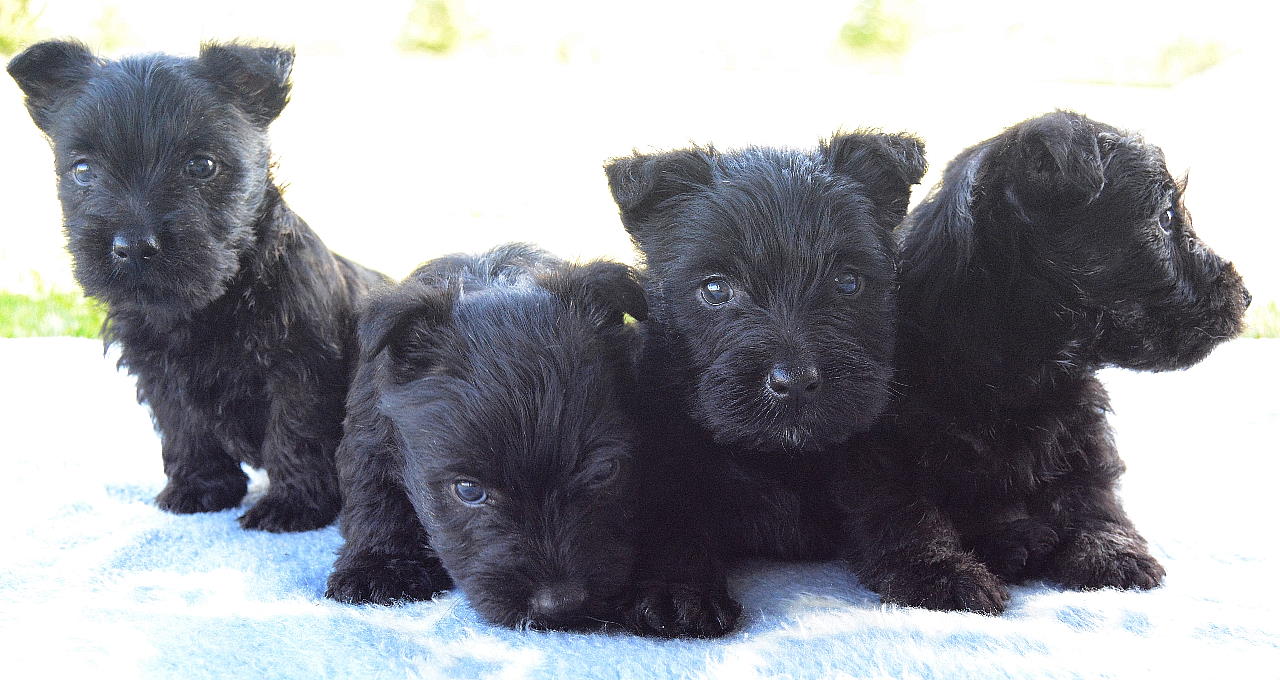 The Girls