Lula and Jr Mac's March 17th 2018 litter
Newest pictures are at the top of the page, the further down you look, the younger the pups.
-------------------------------------------------------------
05-18-2018
This litter is now ready to go home. Here are the final pictures for this group.
First I will introduce each puppy by name and let you know where he or she will go to live,
Below that you will find a couple of group pictures and some blooper shots.
Enjoy!
The Boys
The Black Boy
His new name is Dunkin
He will go to live in Mount Gilead, Ohio with Reva.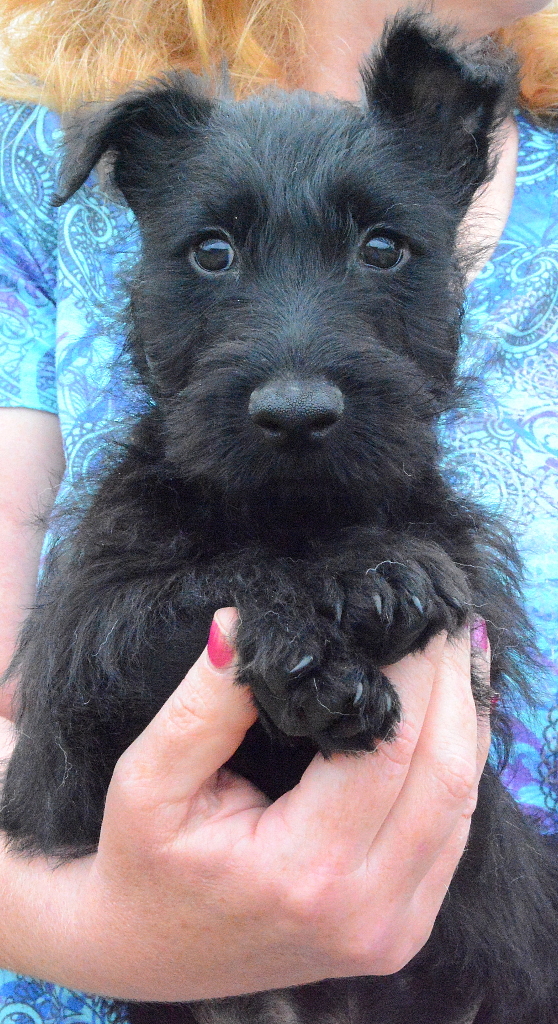 Wheaten Boy #1
"Major Oliver" is his new name.
Oliver will travel to Grand Rapids, Michigan to live with Suzanne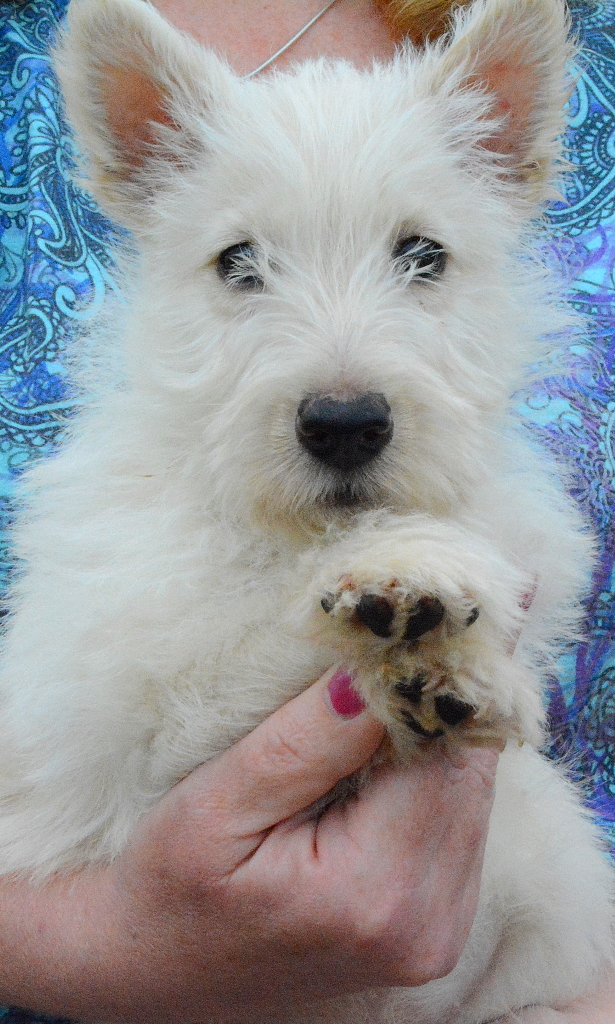 Wheaten Boy #2
Say hi to "Remy Oliver"
Remy went to go live in Morgantown West Virginia with Debra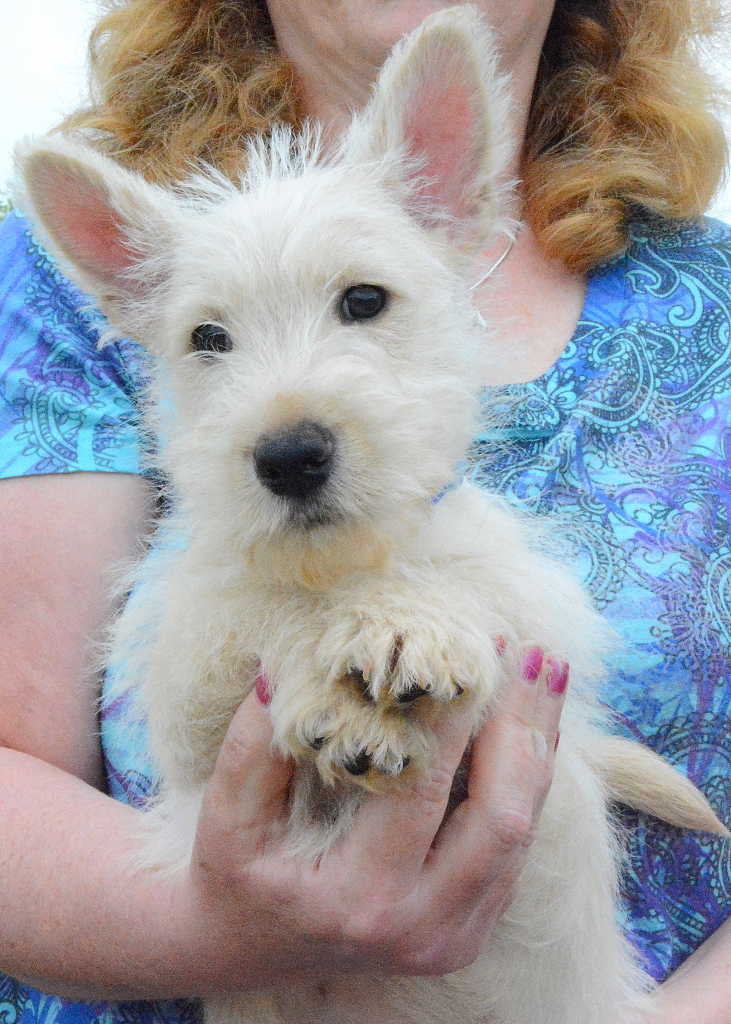 Wheaten Boy #3
His new name is Ashby
Ashby is traveling to Point Pleasant, West Virginia to live with Monica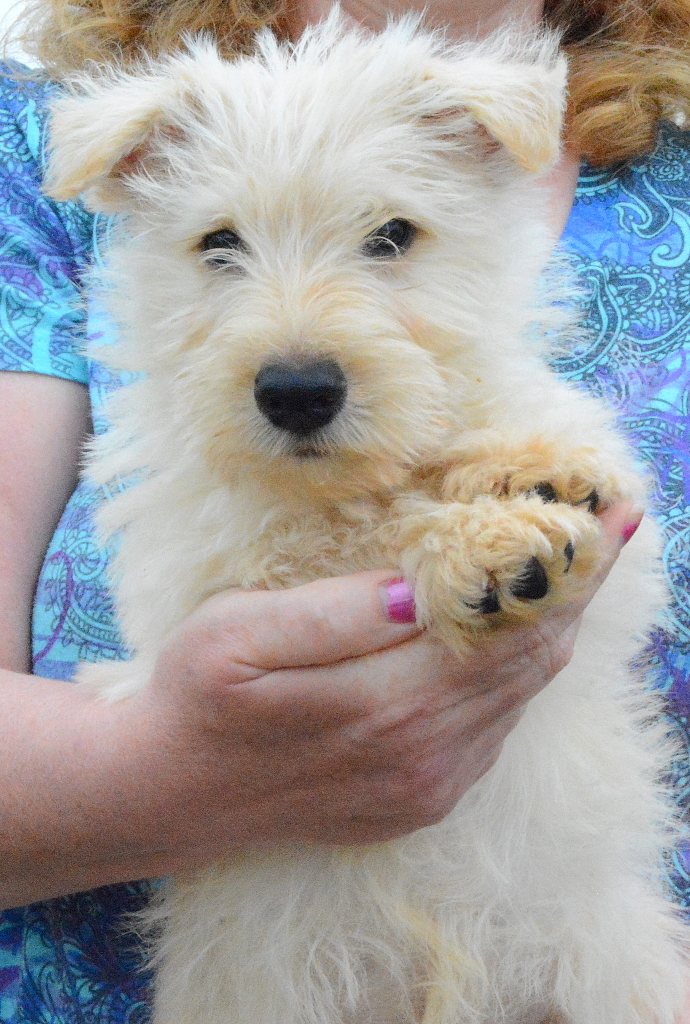 The Girls
The Wheaten Girl
Say hi to Megan.
She will travel to Canton, Michigan to live with Alora.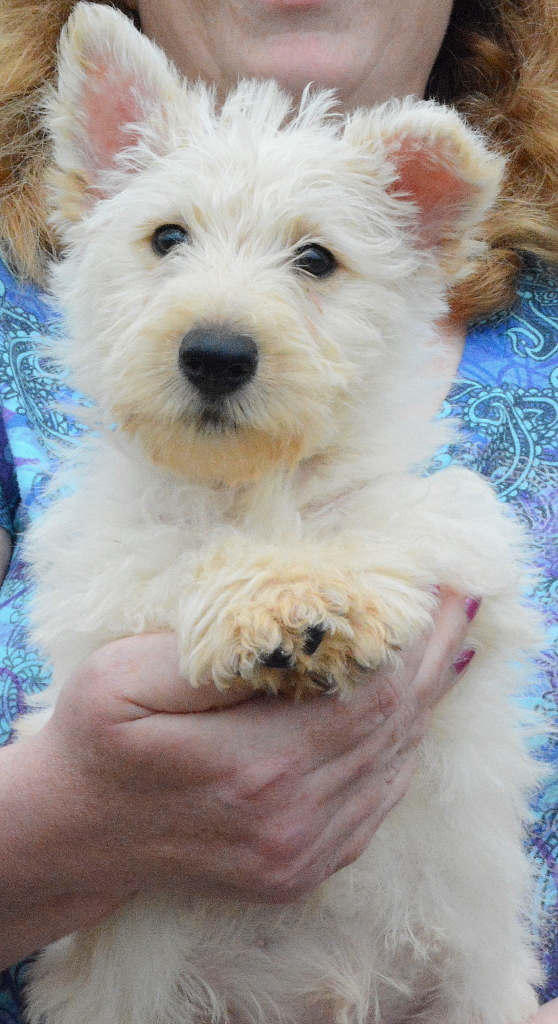 The Black Girl (The runt)
Not too much runty about her now, she is growing like crazy.
Meet Josie.
She will go to live with Sherri and family in Fort Wayne, Indiana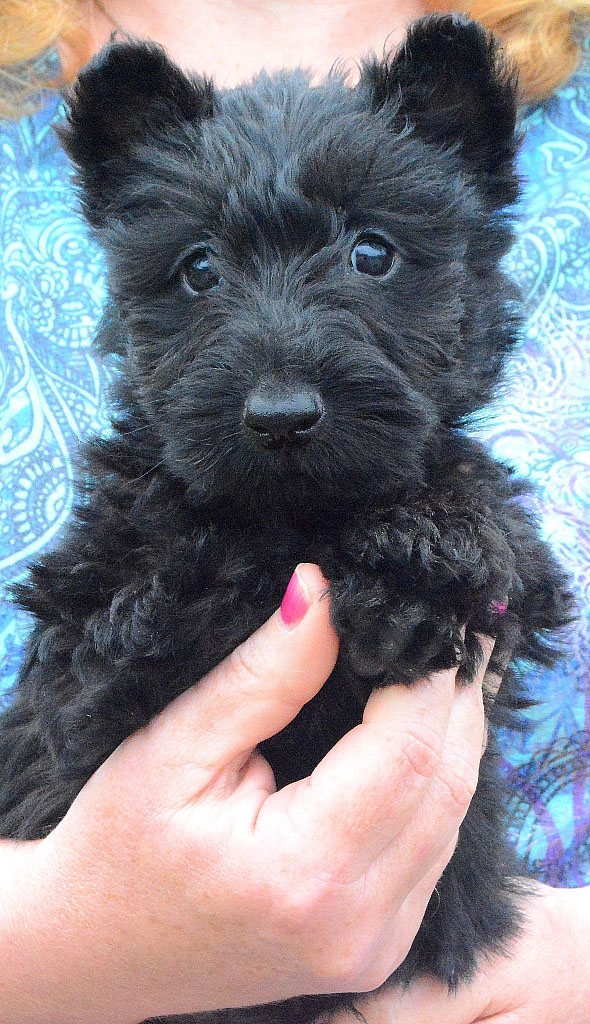 Lula's March 17th 2018 litter of 6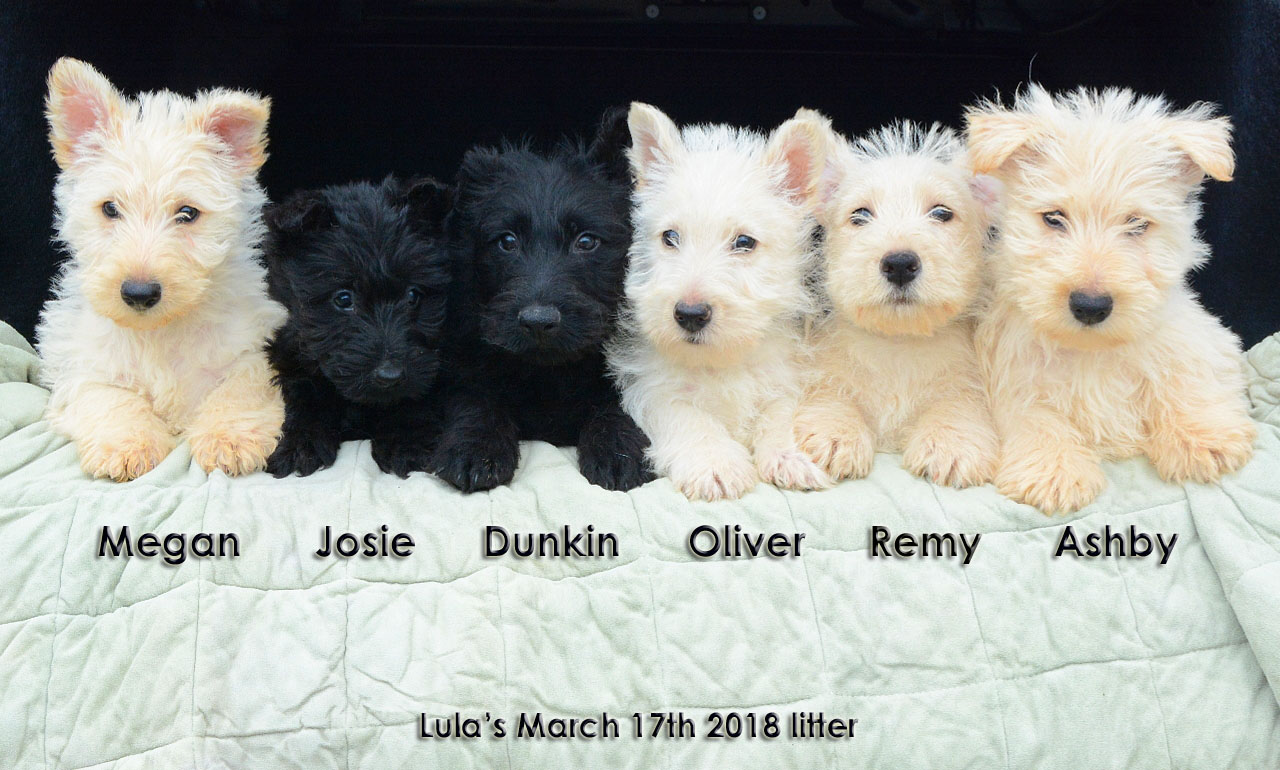 Same picture without text
A couple of blooper shots.
Thank you everyone!
The End.
04-29-2018
On March 17th 2018 our new girl Lula and our boy Junior Mac had a beautiful litter of 6.
1 wheaty girl, 3 wheaty boys, 1 black girl and 1 black boy.
I am placing these pups to folks on my waiting list.
If you would like to be added to my waiting list (no obligation) Please Click HERE
Prices, terms, email address and phone number are located here.
These pups will be ready to go home on Saturday, May 19th 2018
They have all had their vet check and 1st inoculations and they are now all weaned.
Each puppy is sporting an ID collar, red for the girls and blue for the boys.
The Girls
The Black girl
This litter has a runt! It's this little black girl.
She weighs in at a whopping 1.6 pounds (all the others are in the 3 to 4 pound range). My vet loves her.
She passed her physical exam with flying colors. You can find her most often camping out in the food bowl.
She has lots of energy and is playful.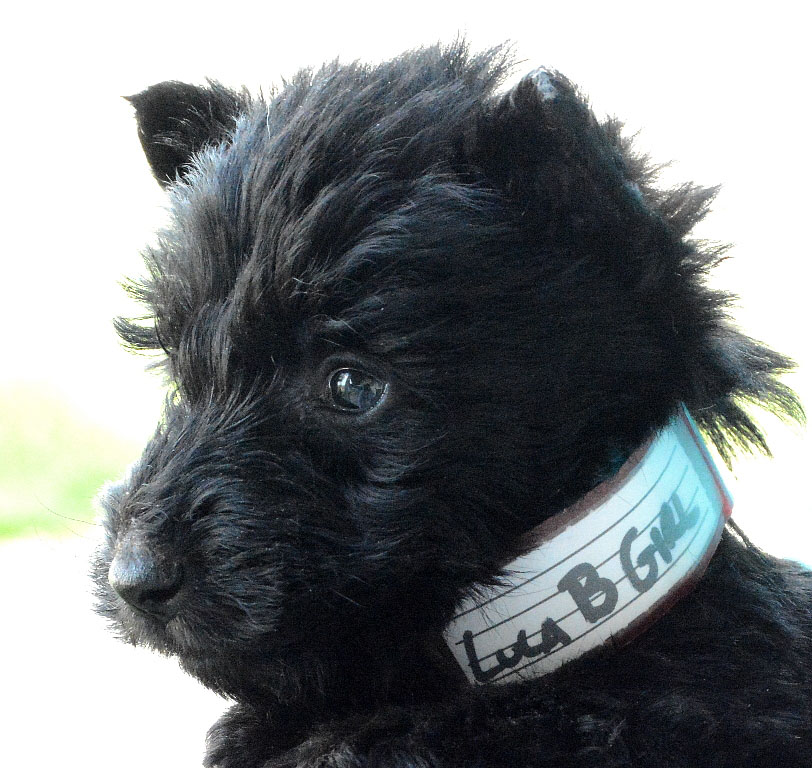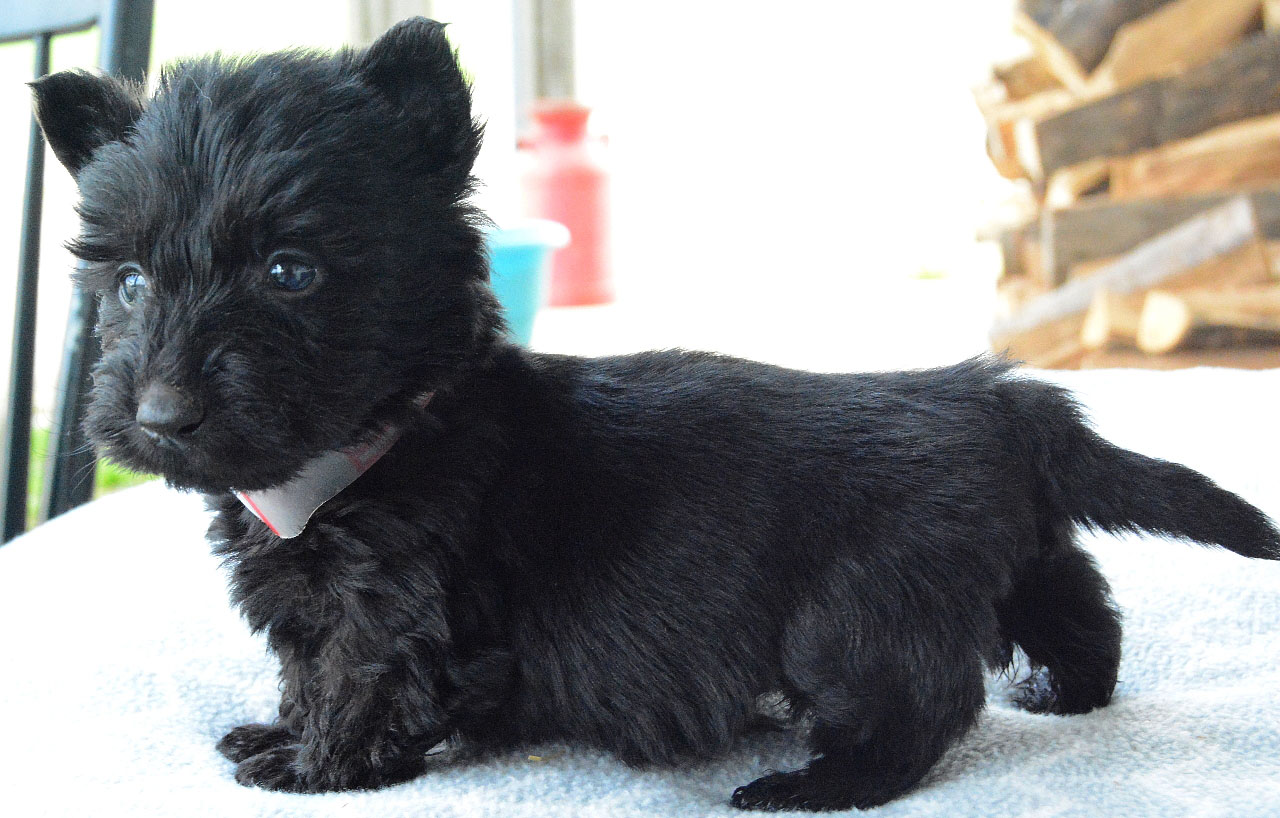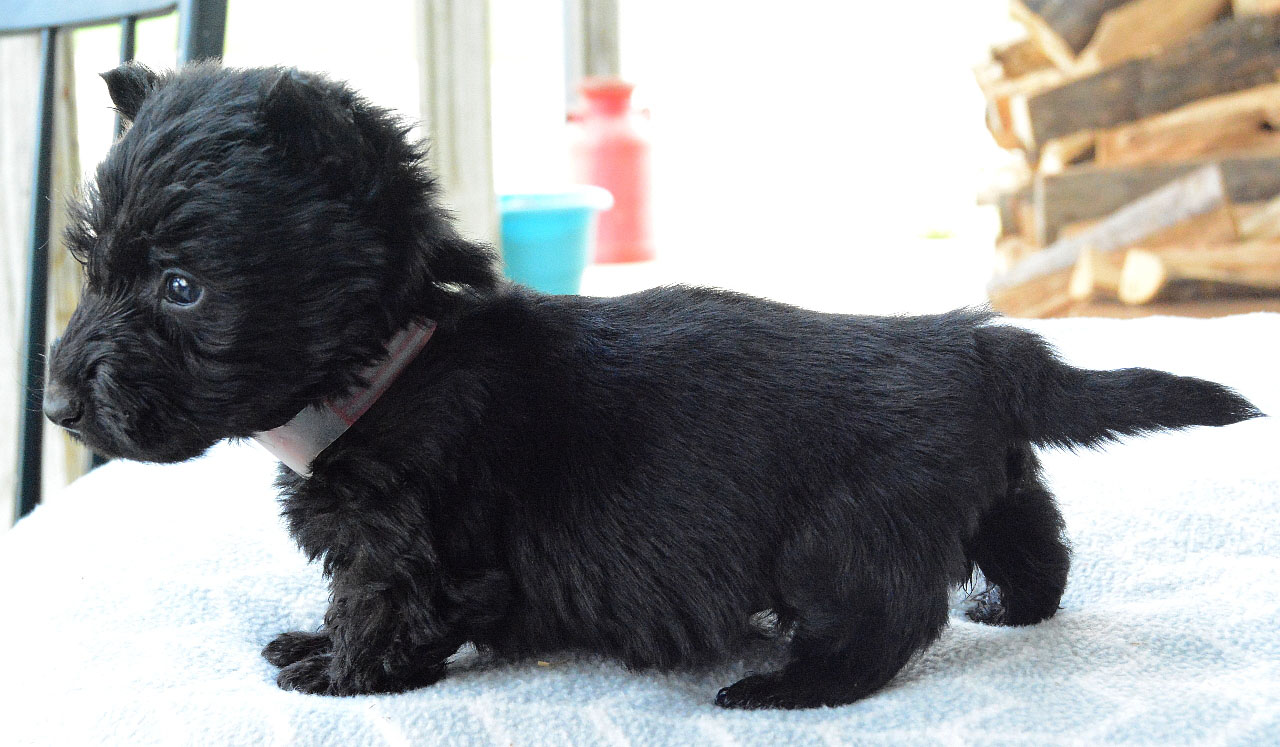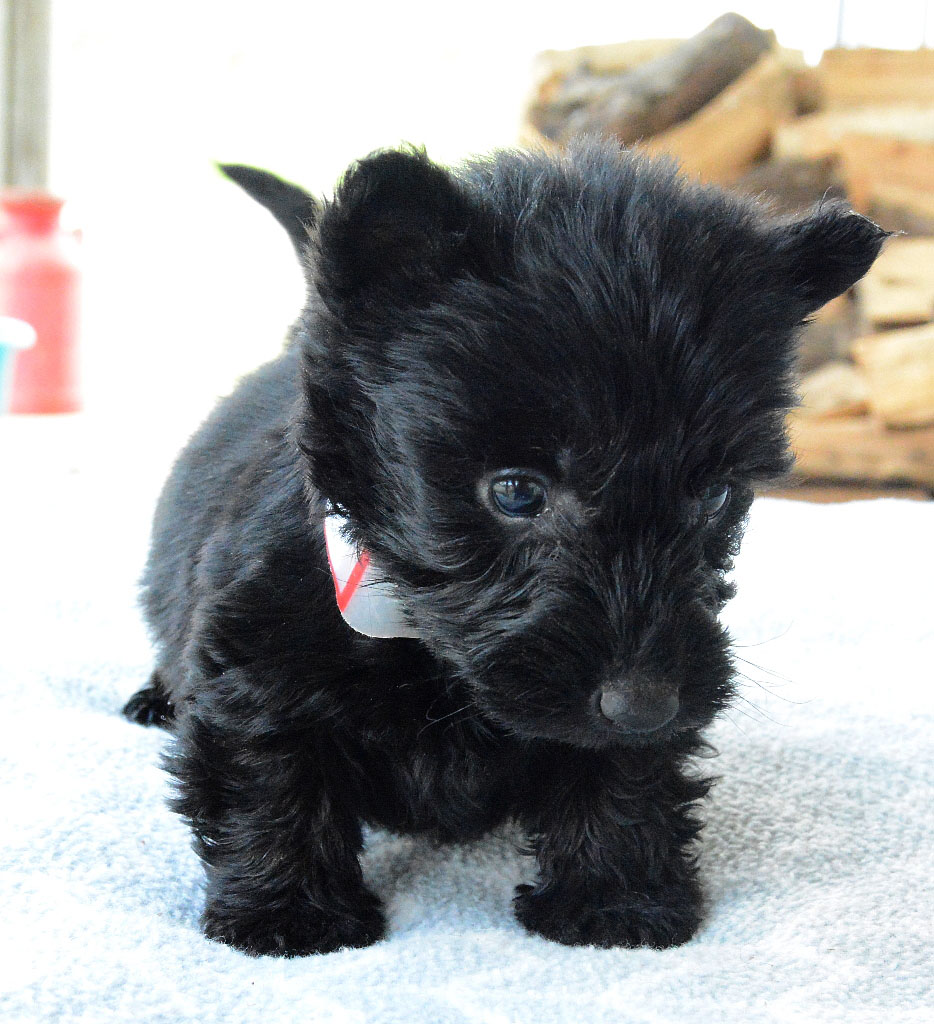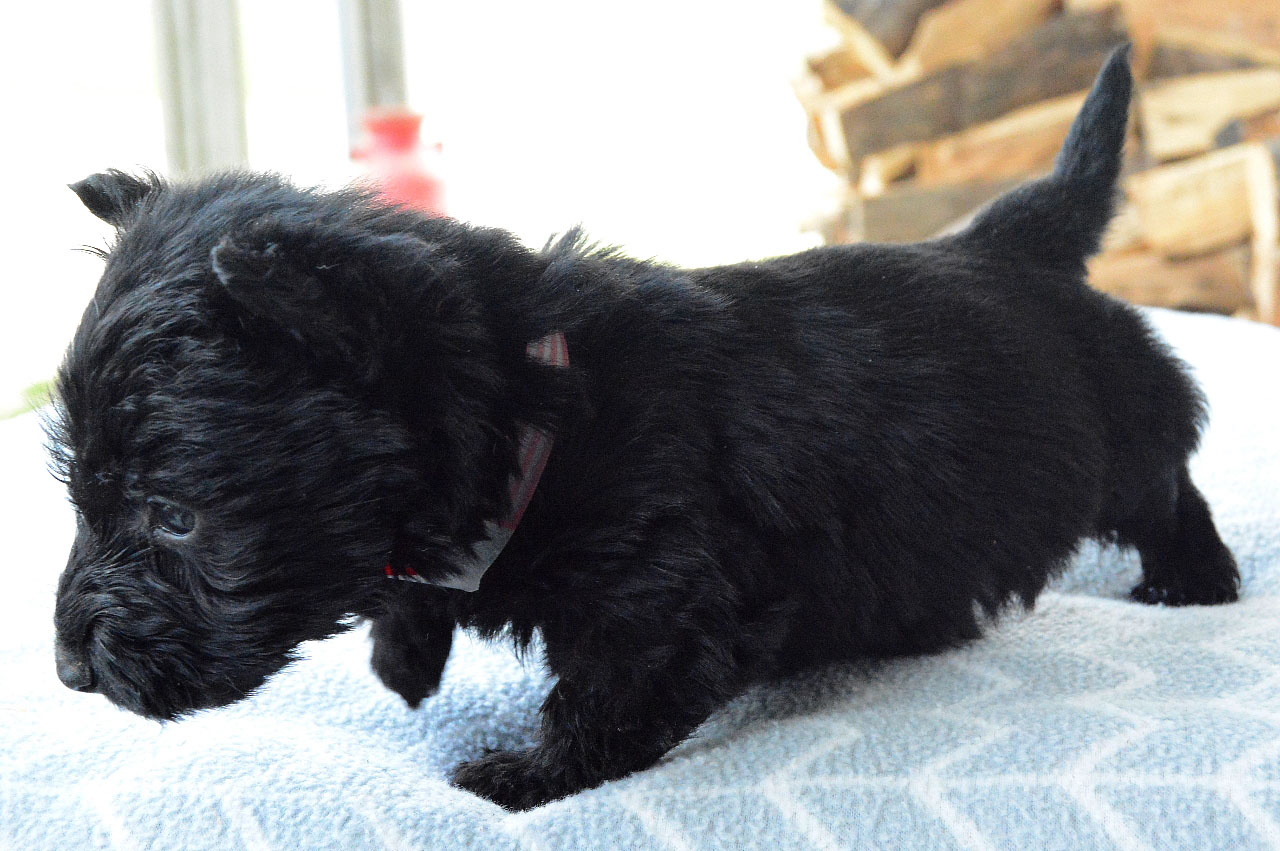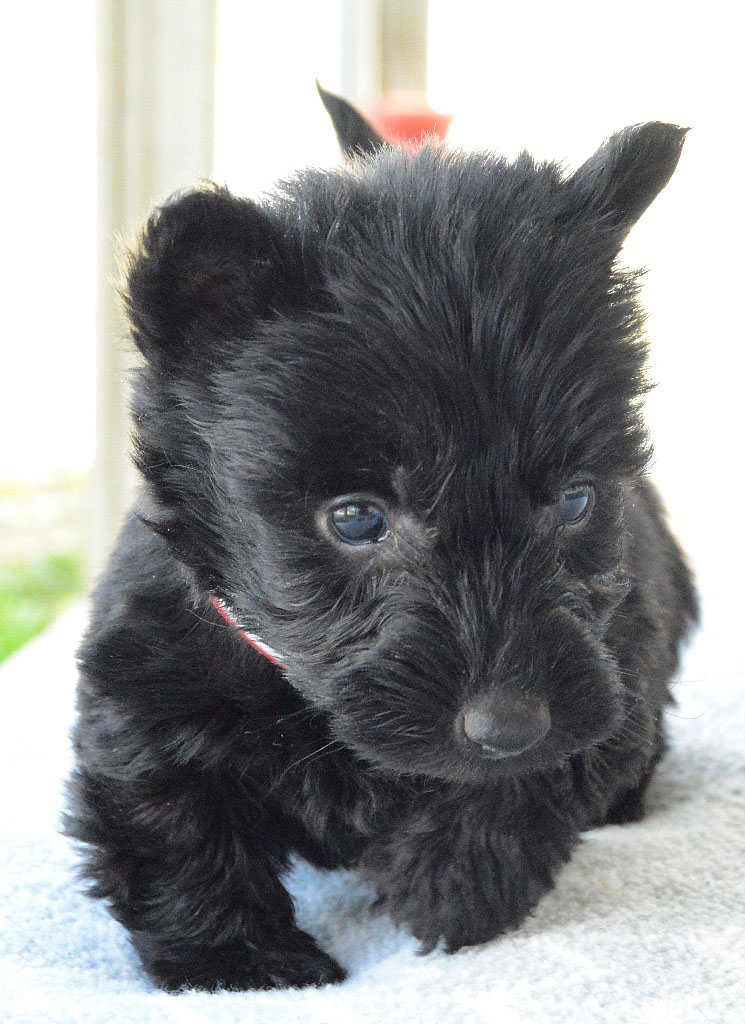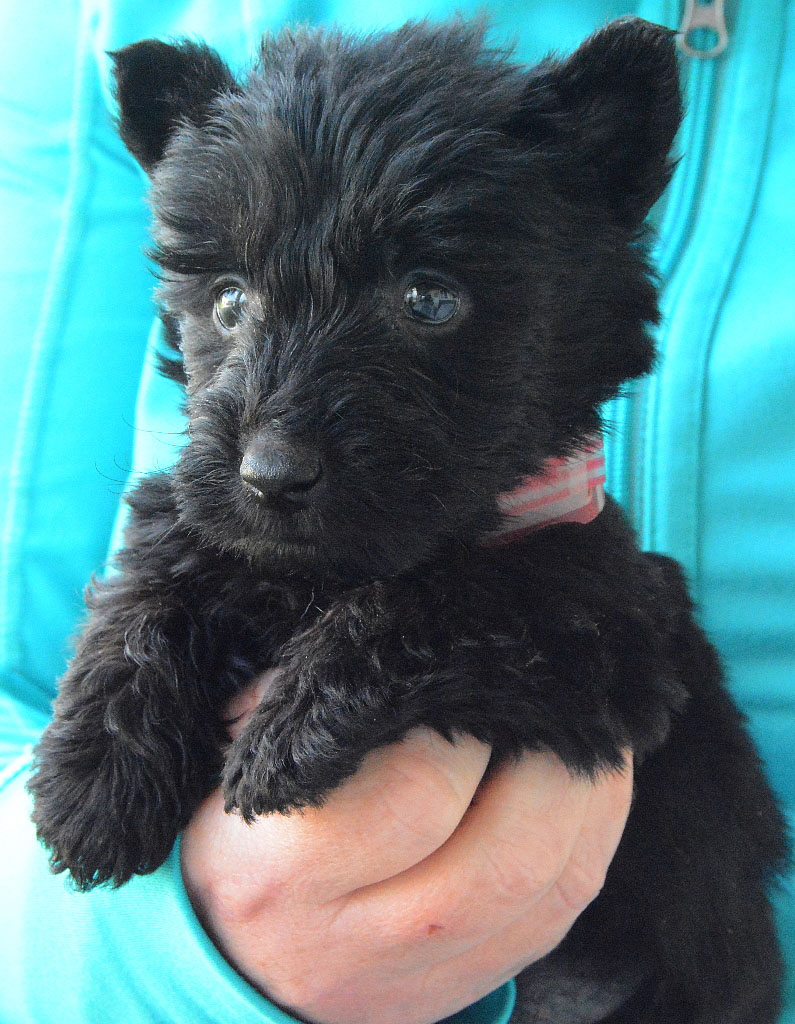 The Wheaten girl
She's stunning with her fluffy coat.
She is cautious at 1st then very playful once she is confident.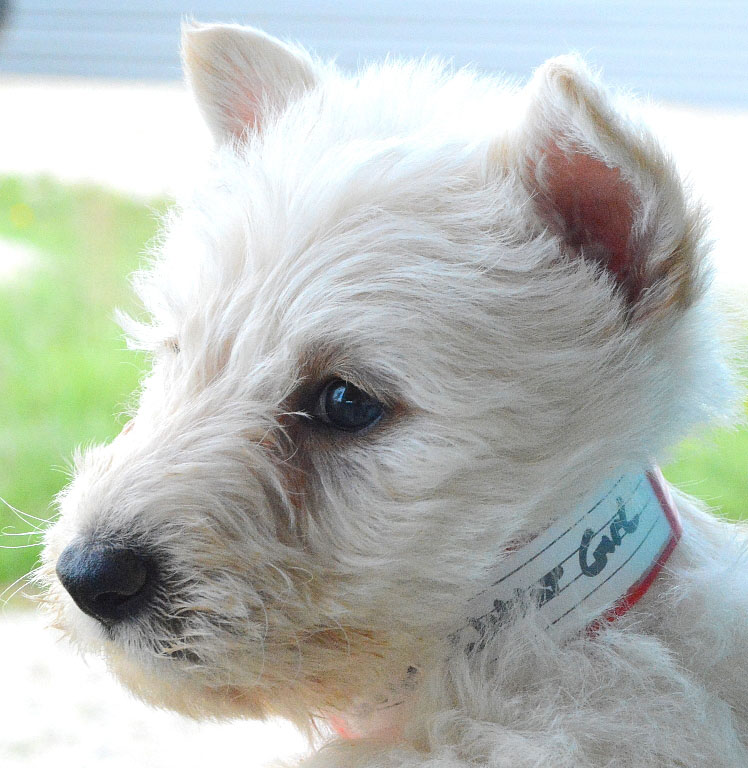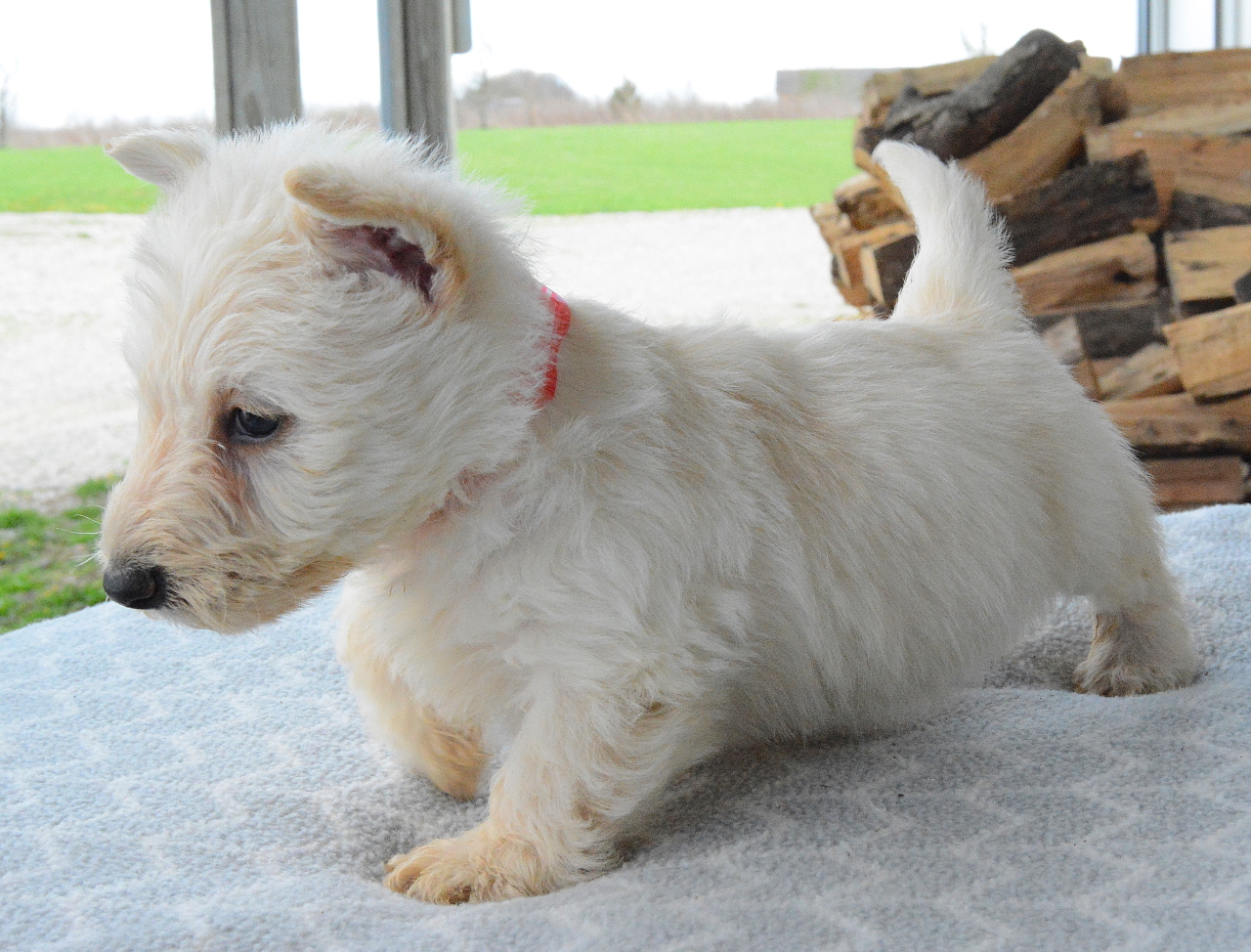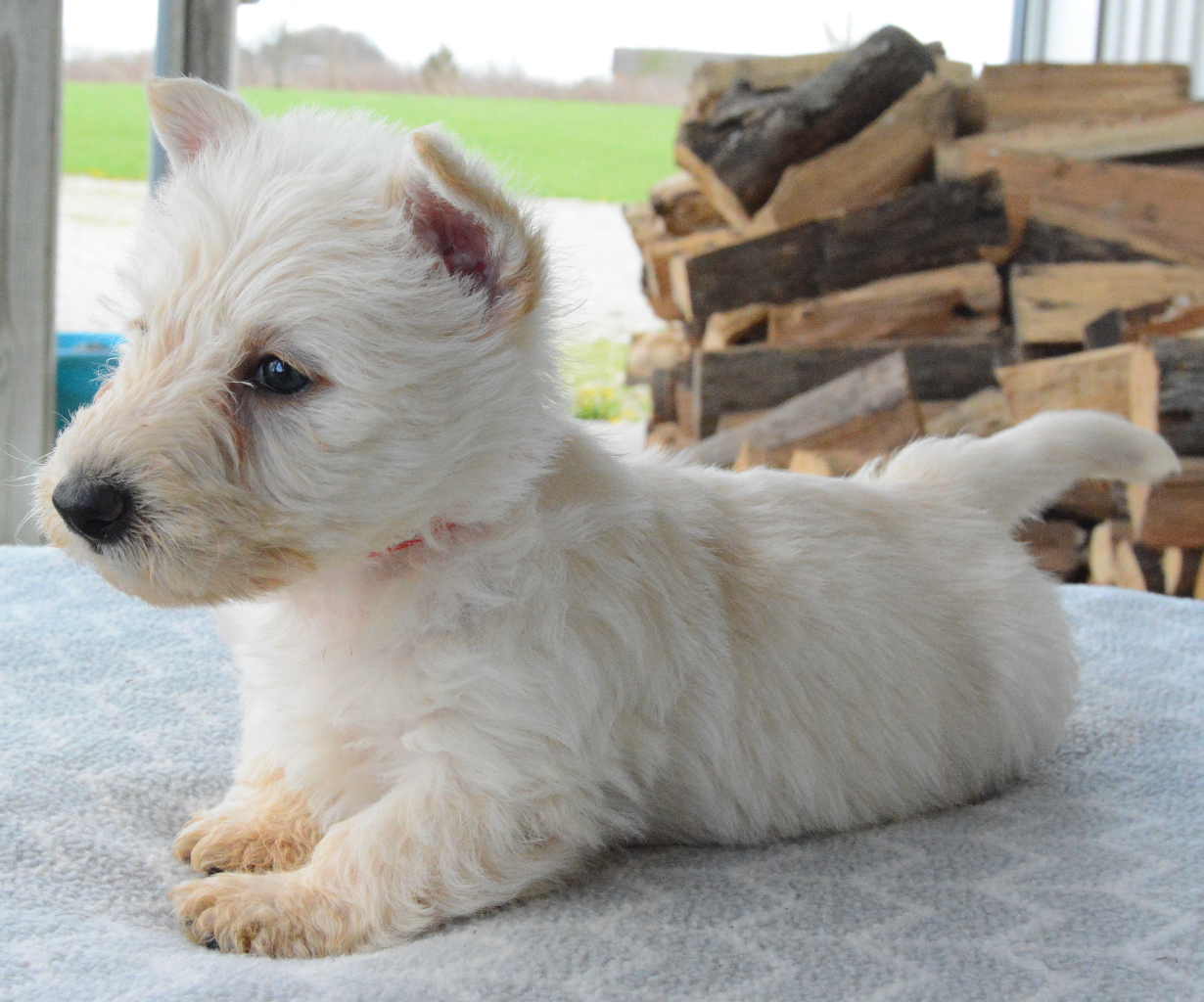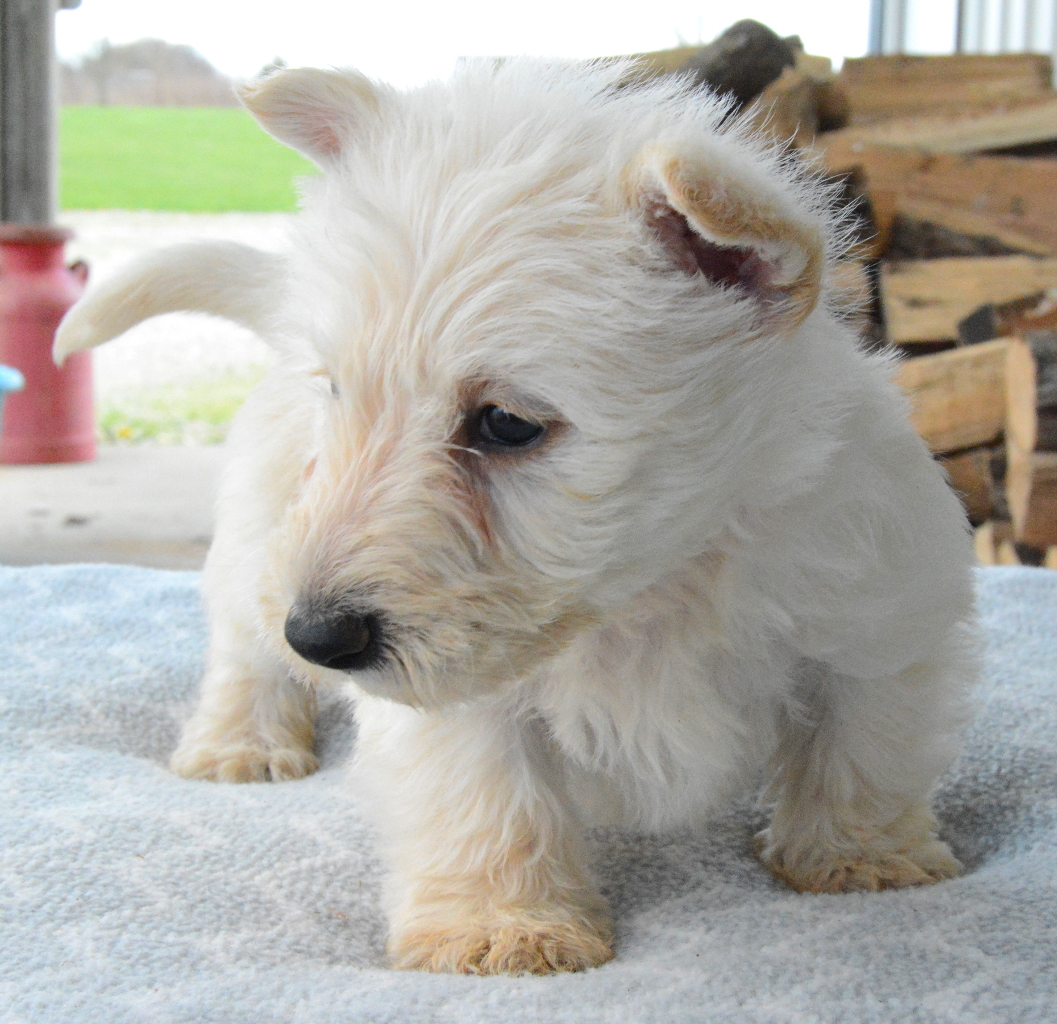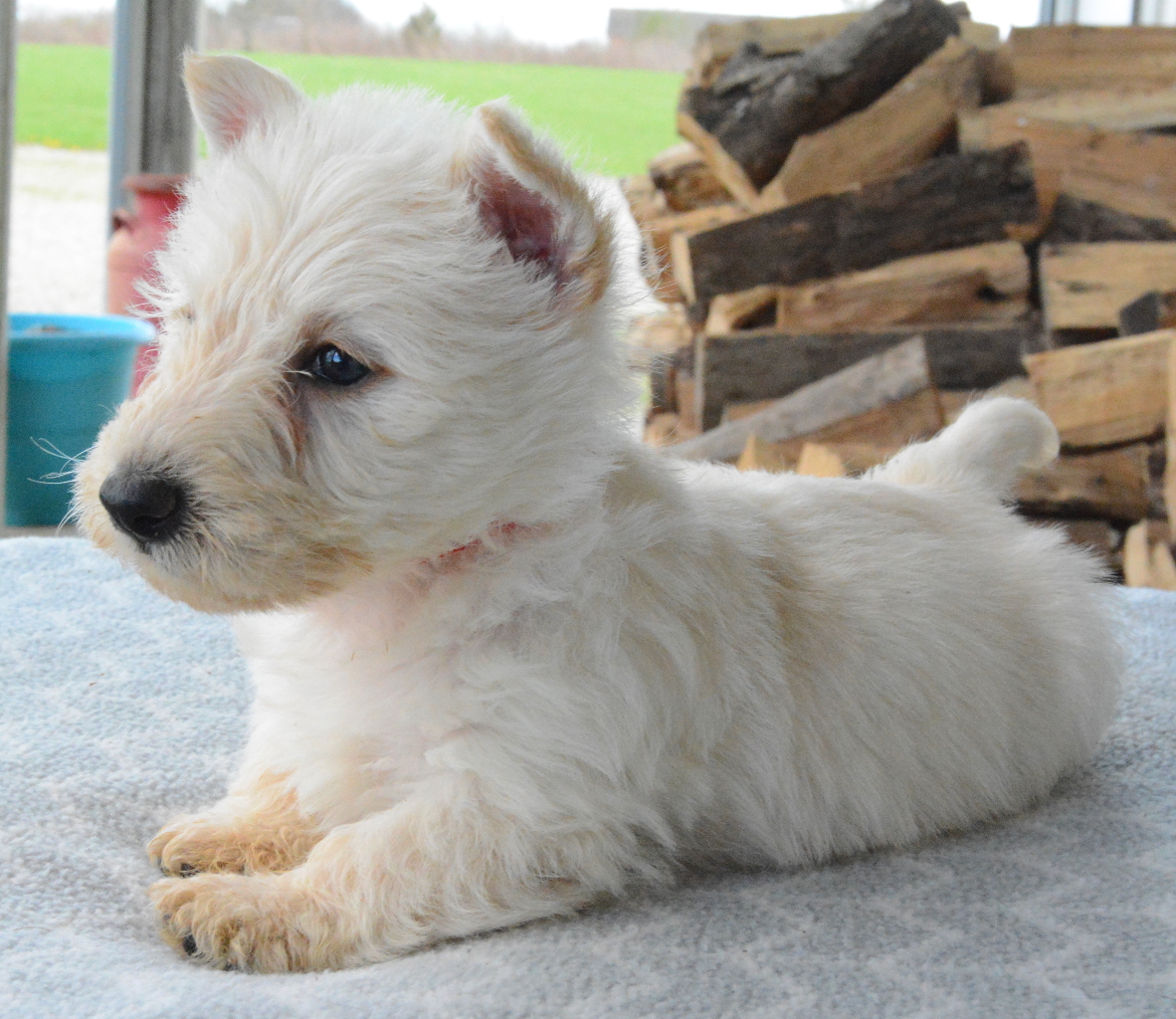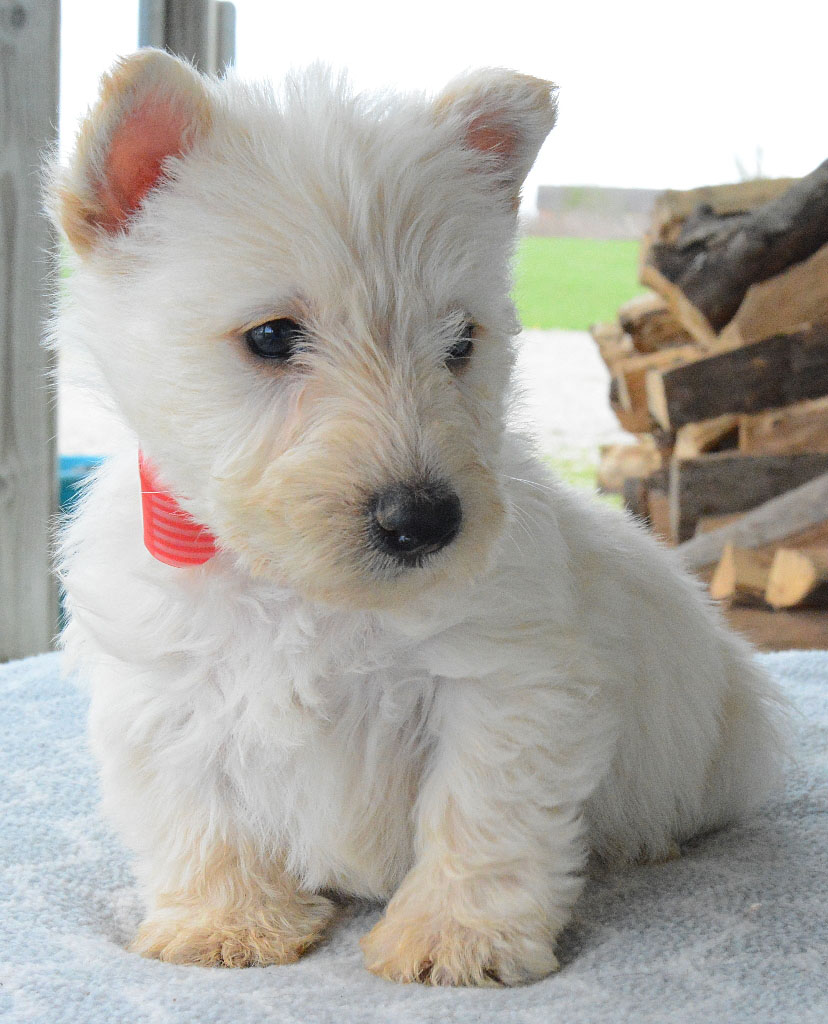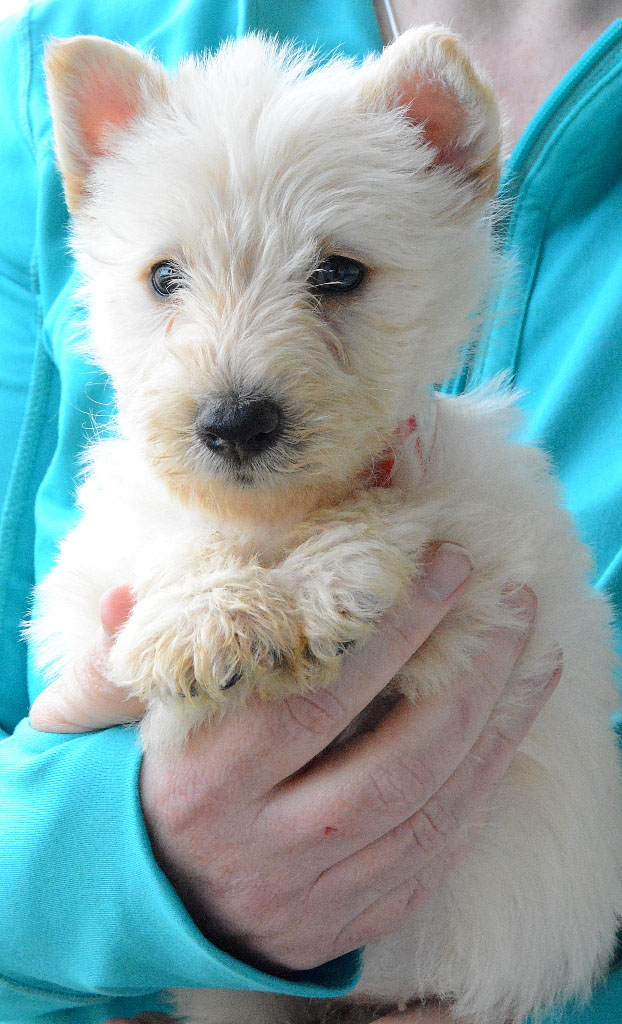 The Boys
The Black boy
He is all black, I can find no brindle.
He is confident and curious...very laid back.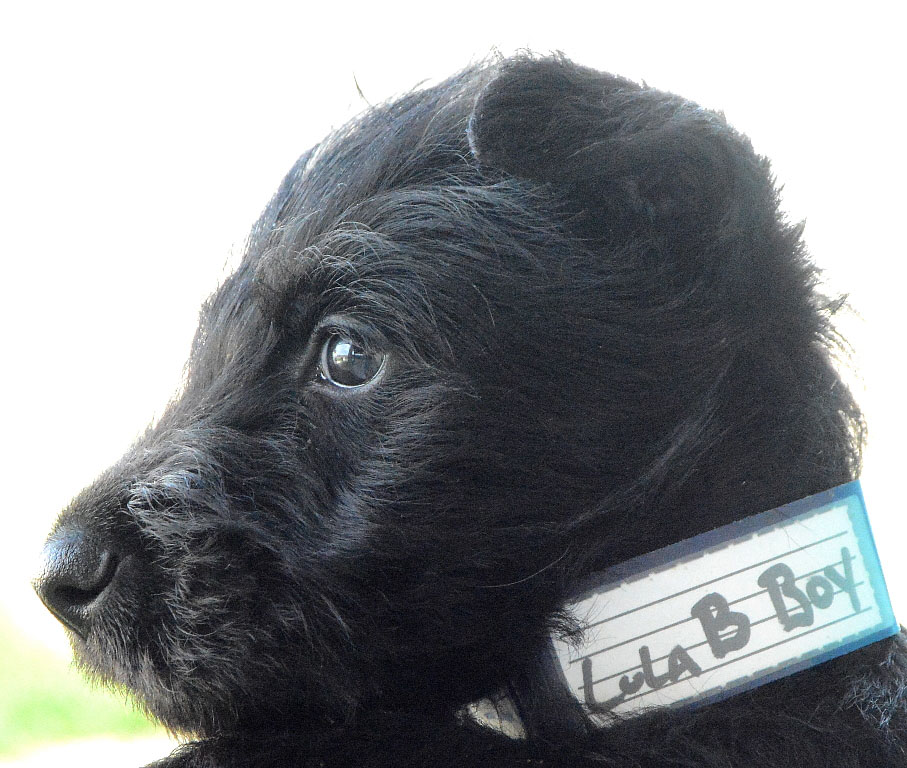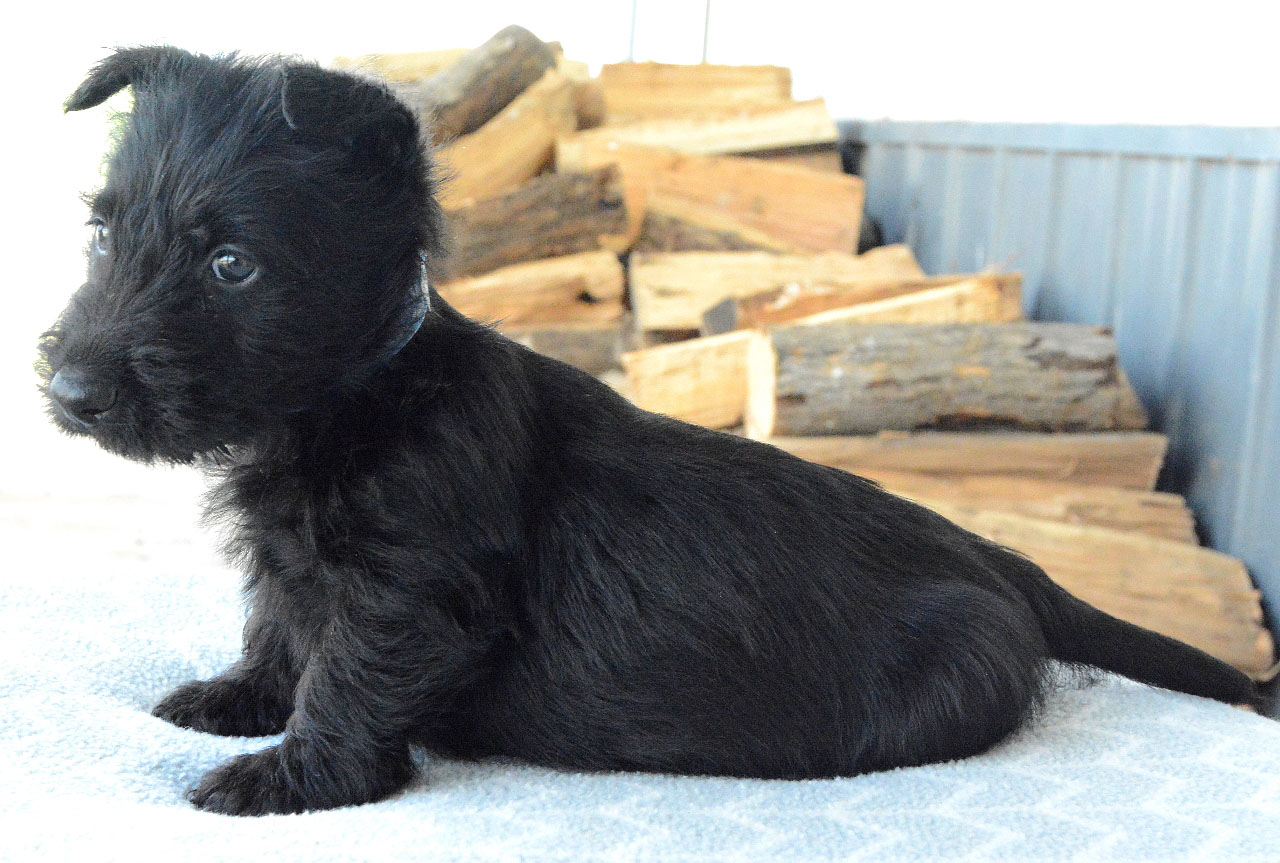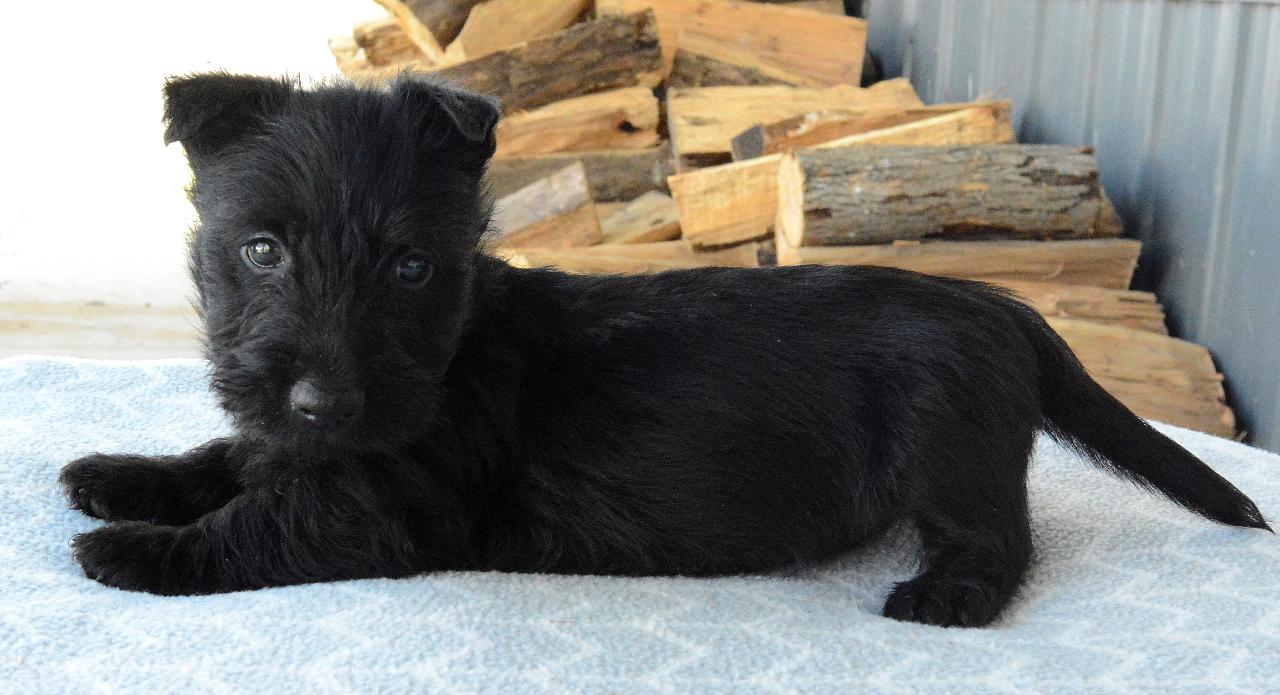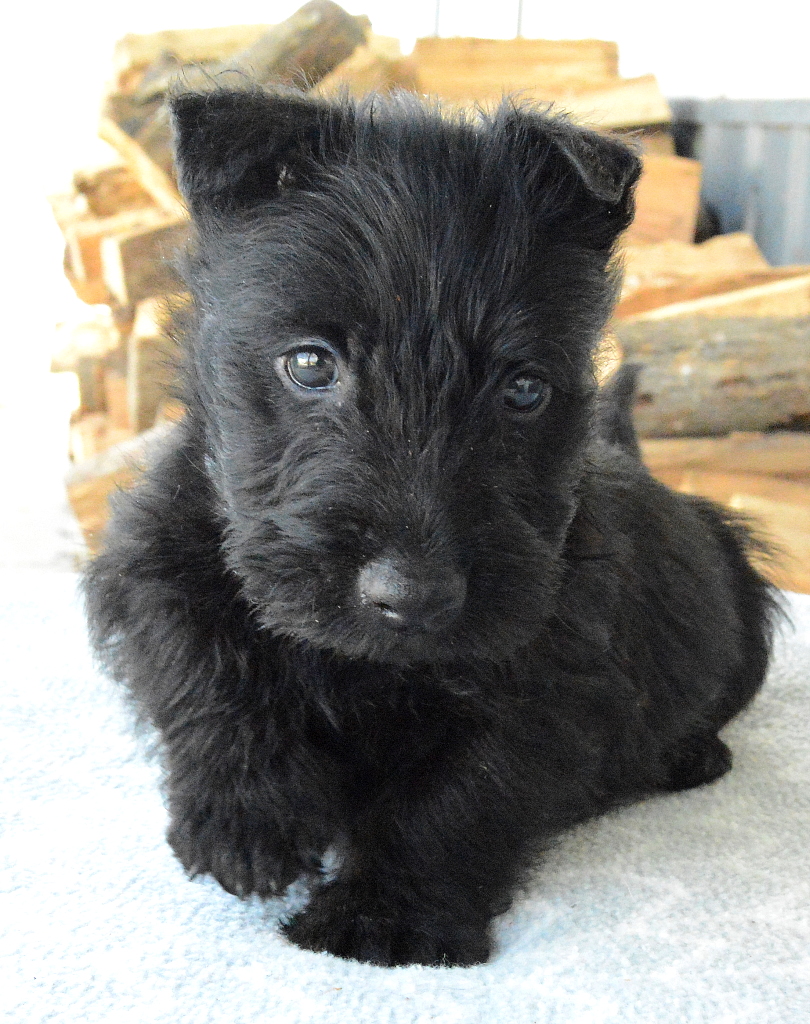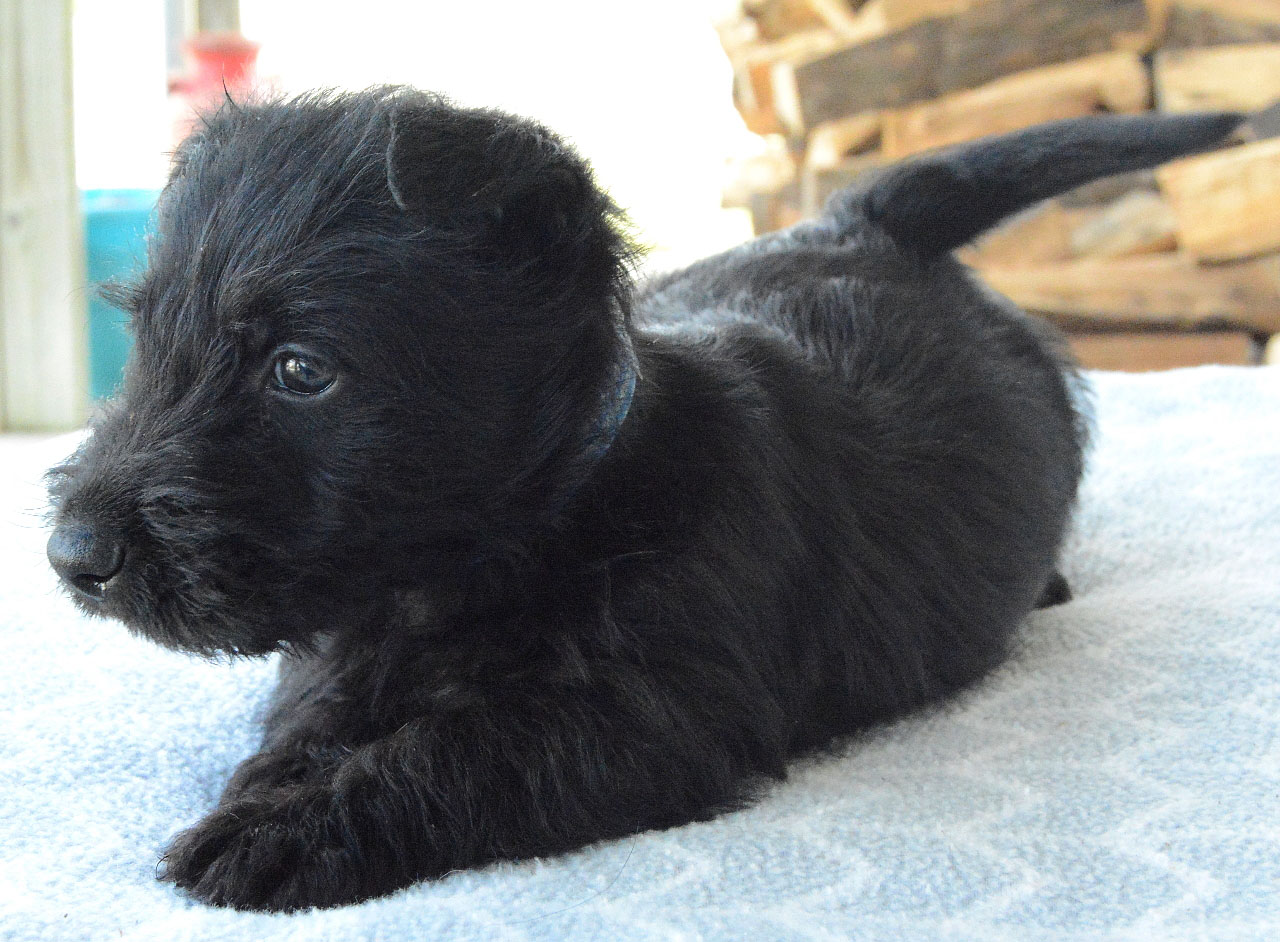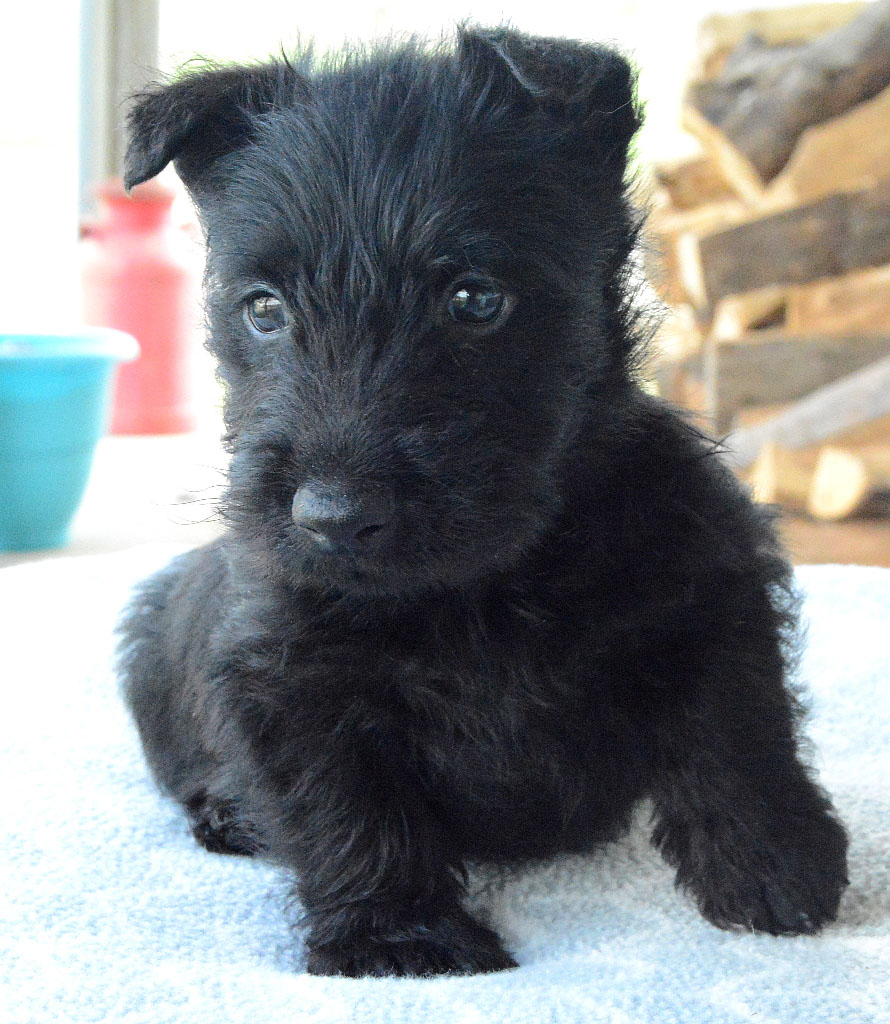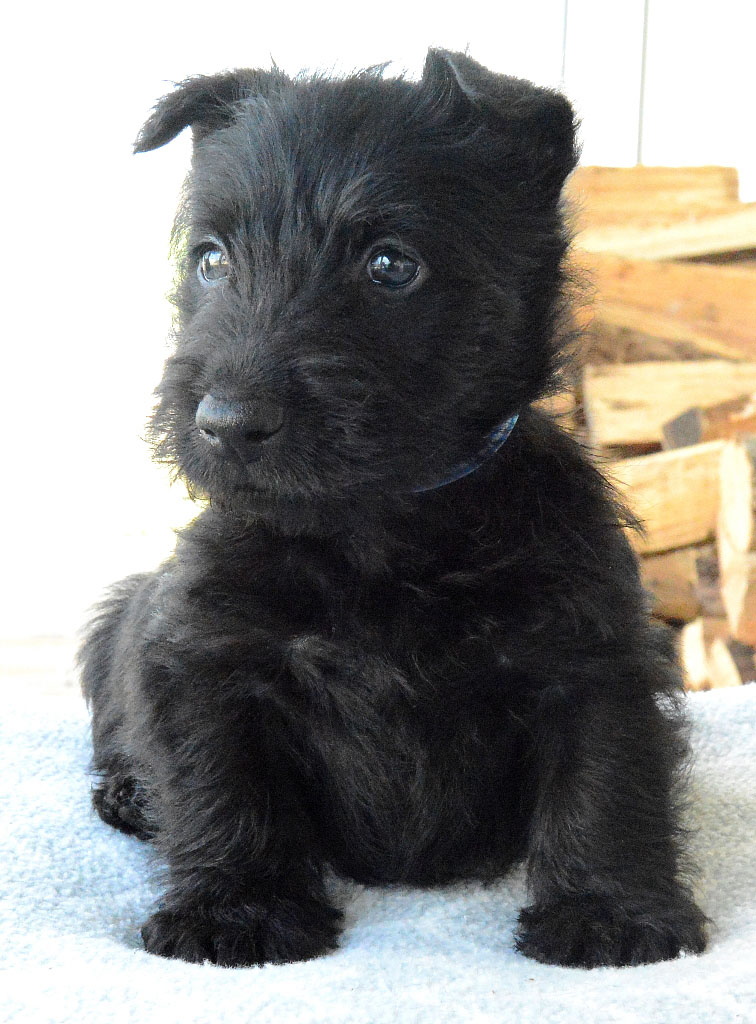 The Wheaten boys.
Wheaten Boy #1
He's so Fluffy!
This guy is happy go lucky. He likes to make sure the coast is clear then he leaps to action.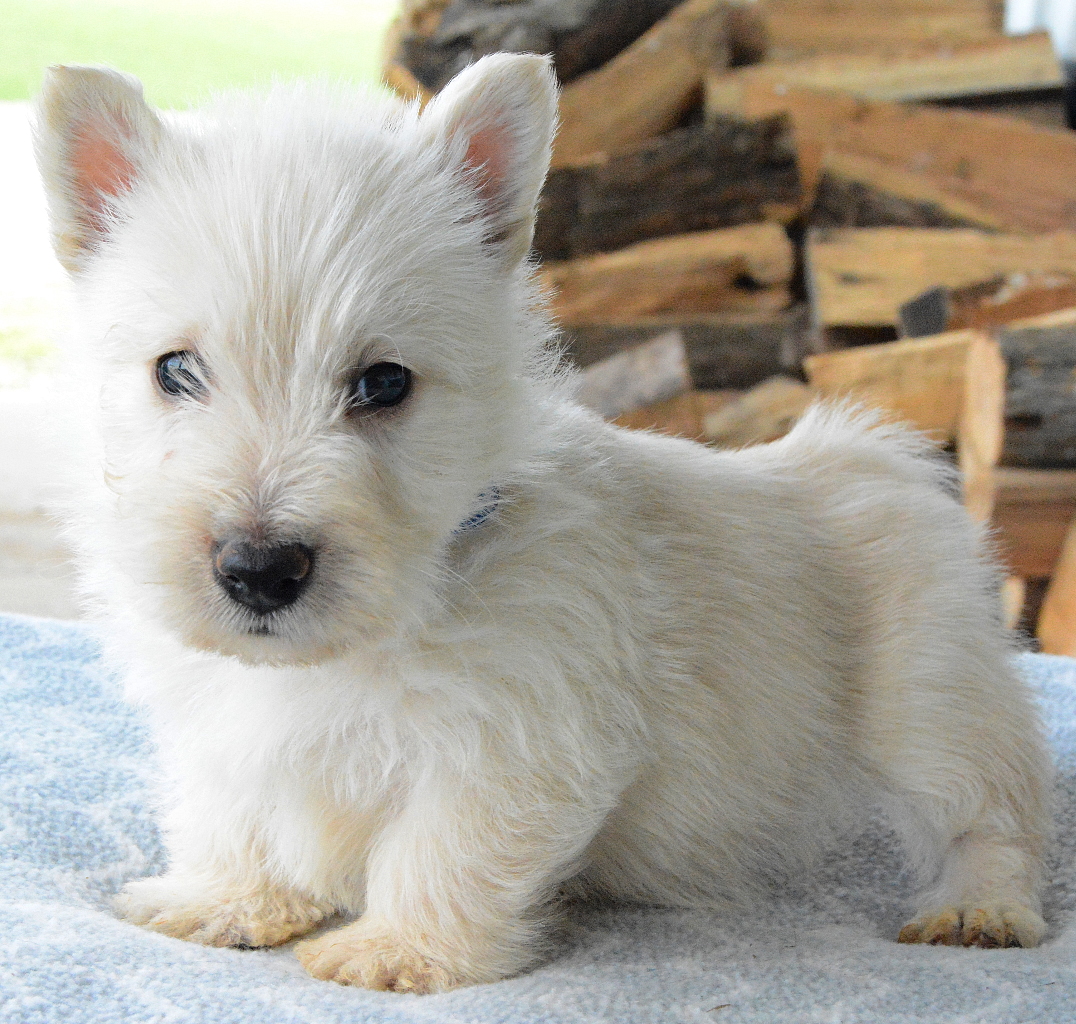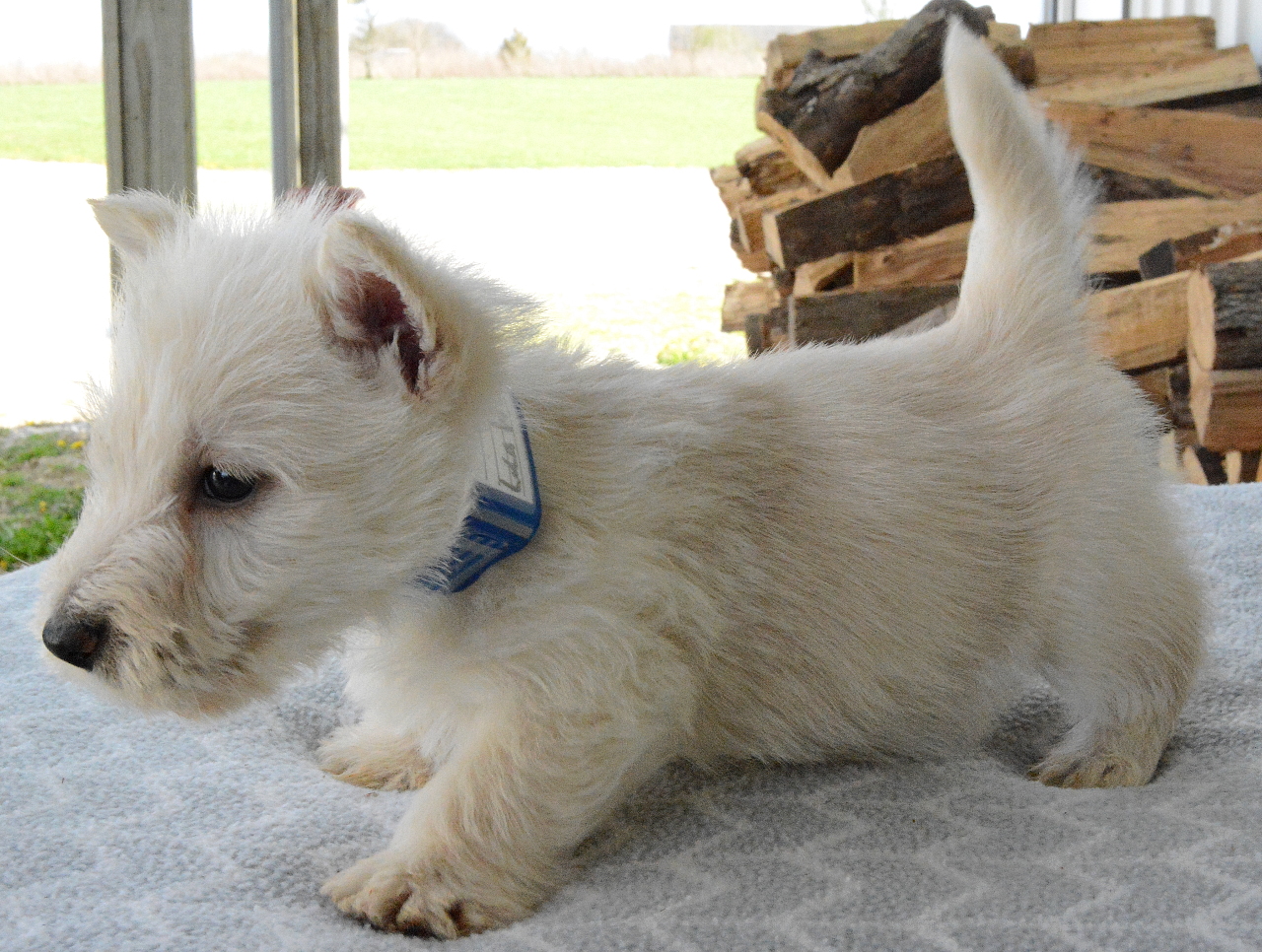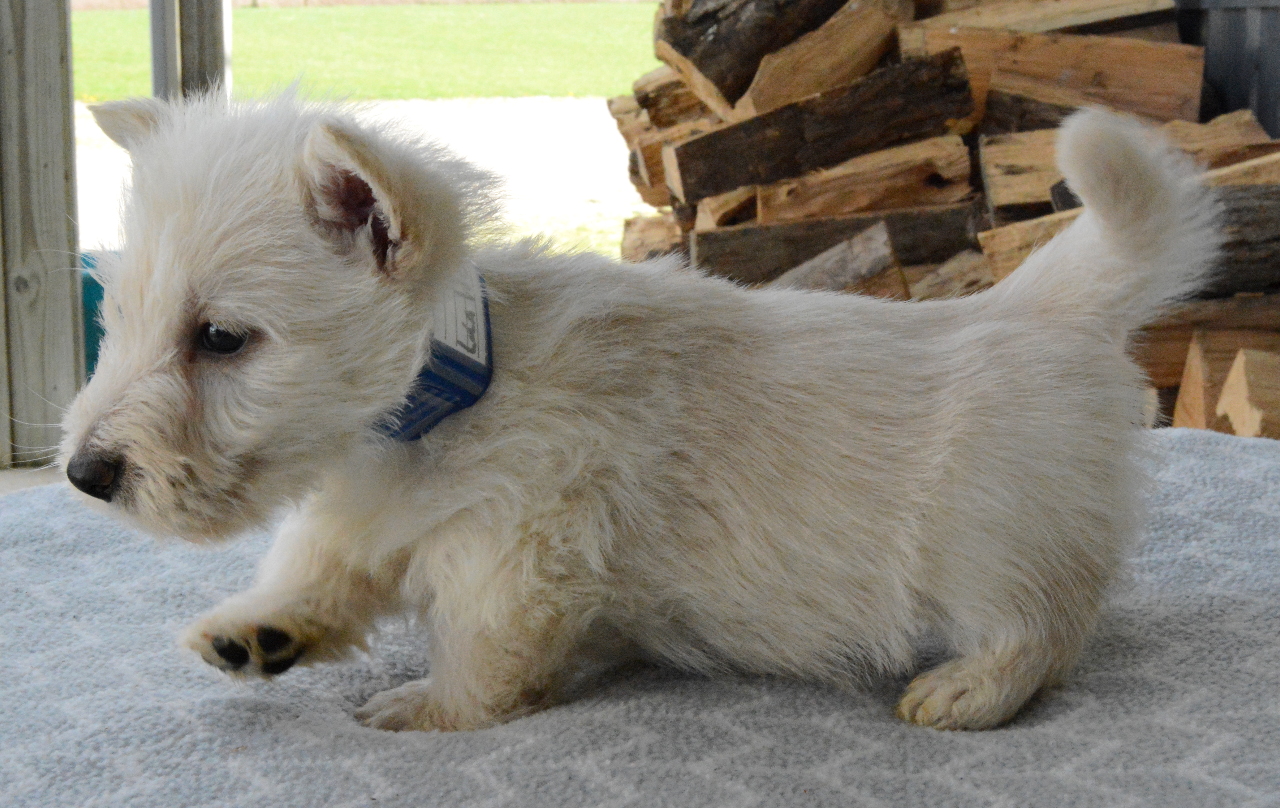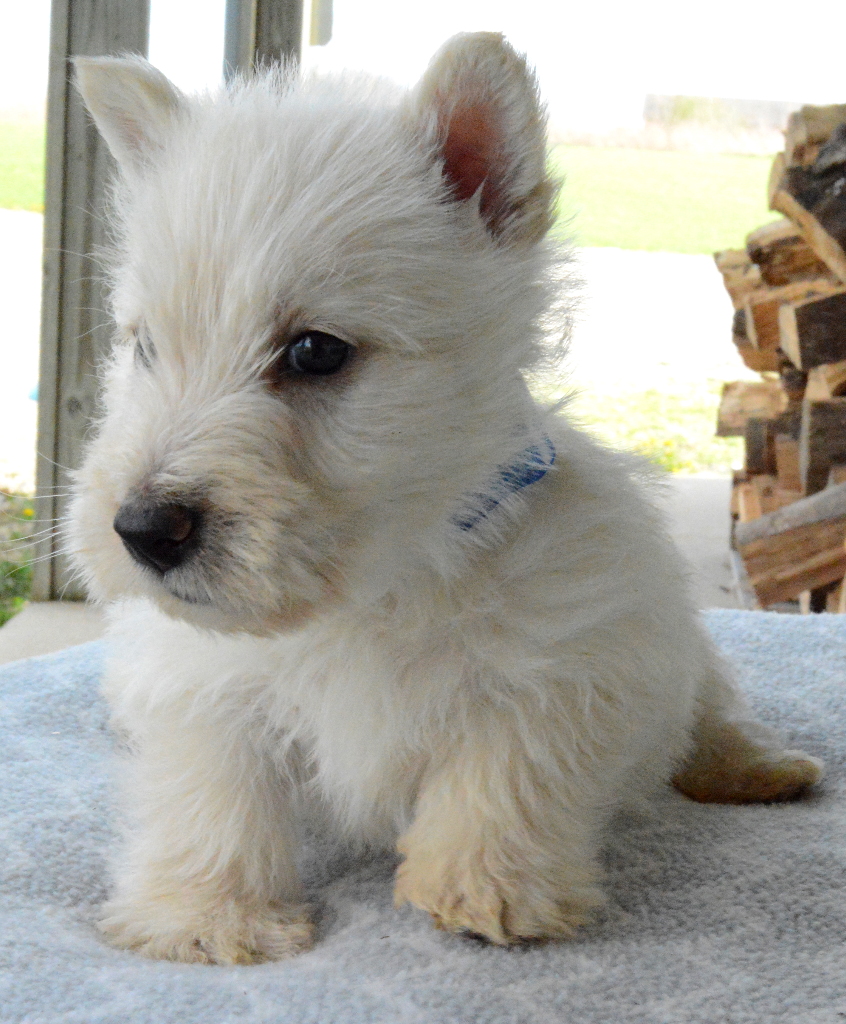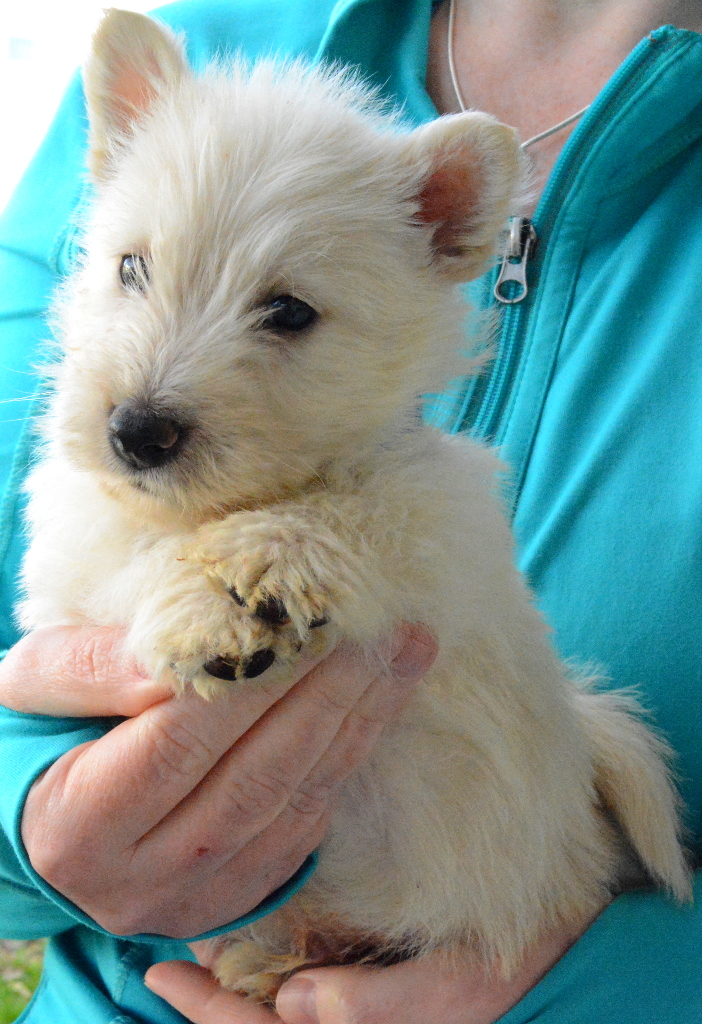 Wheaten Boy #2
A jolly little guy. He prefers to be right where you are.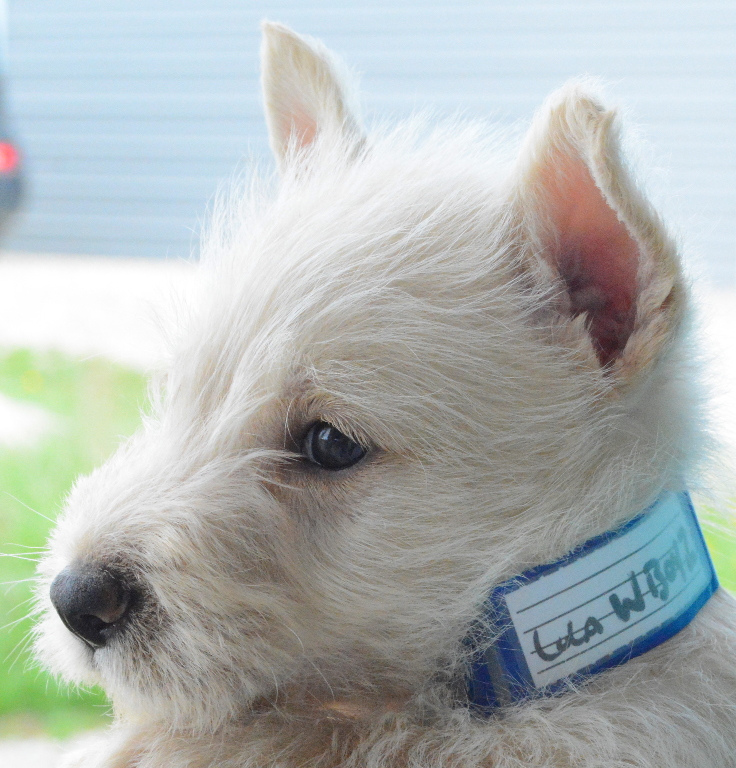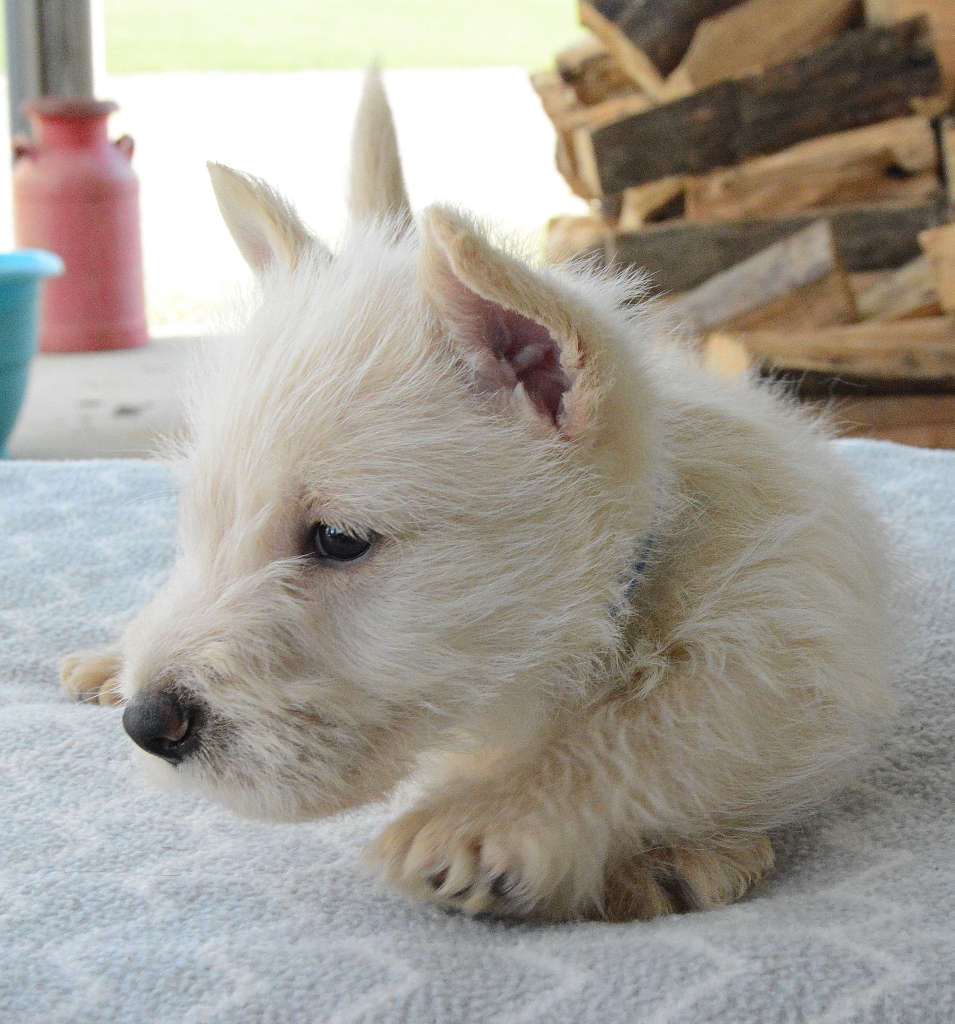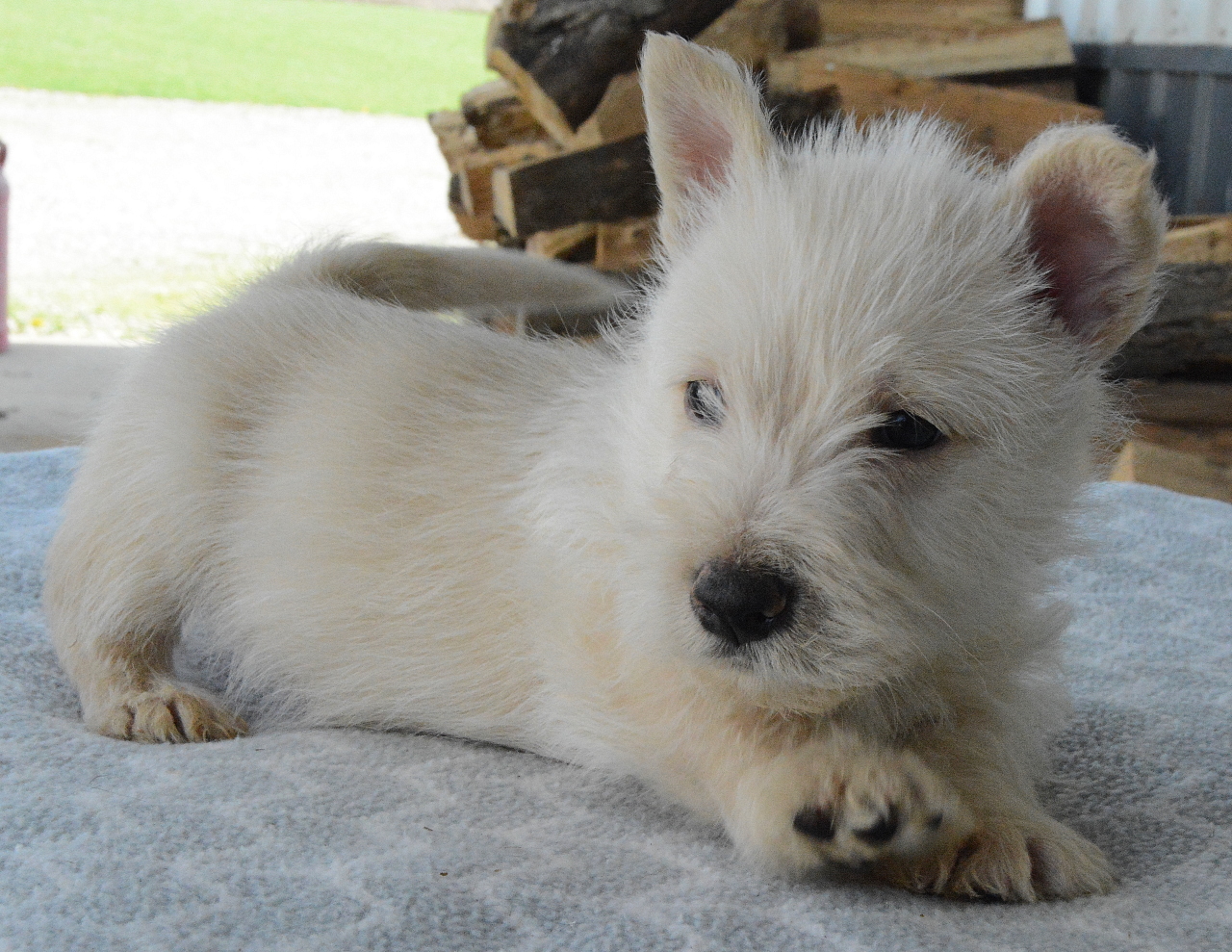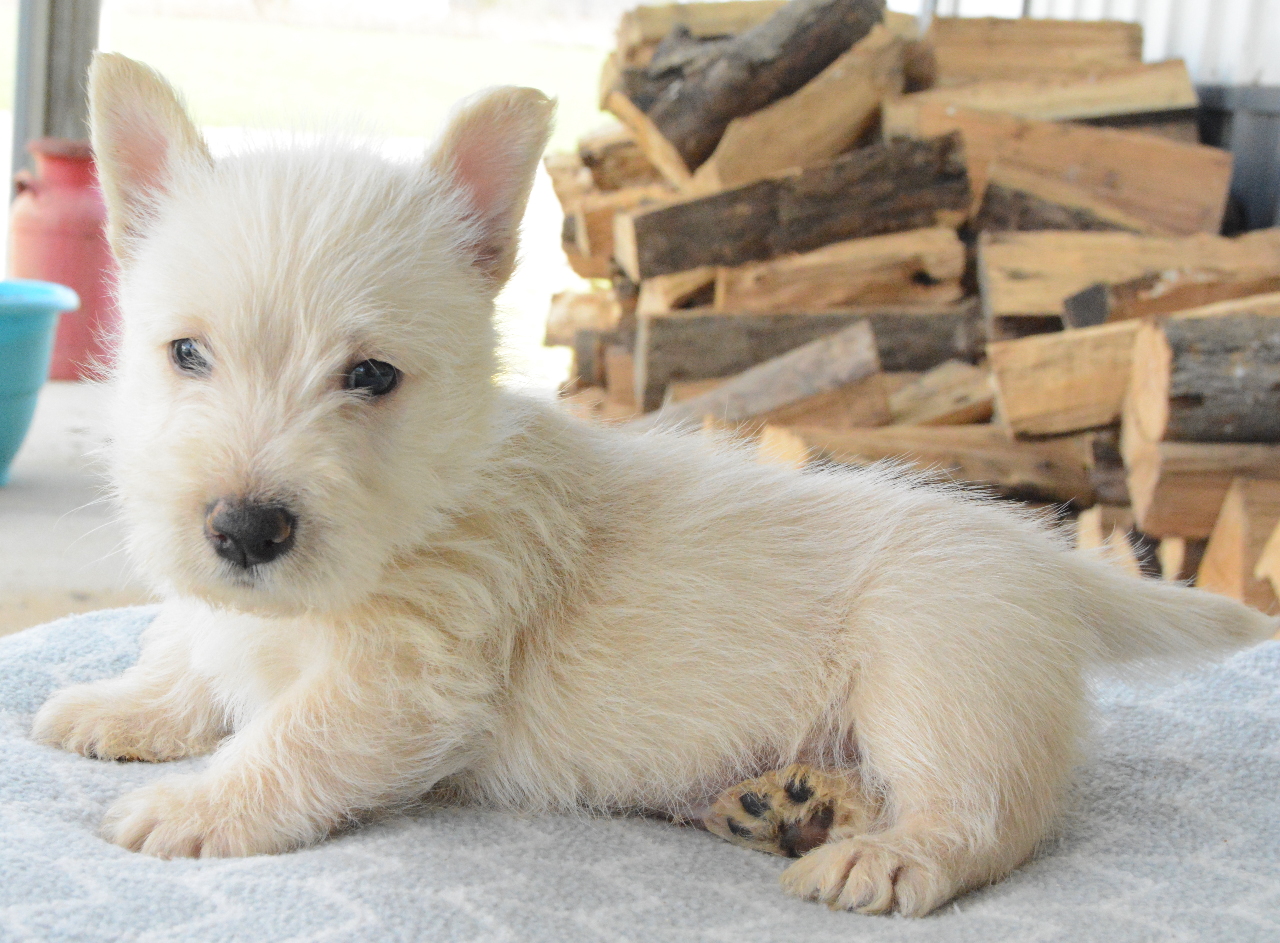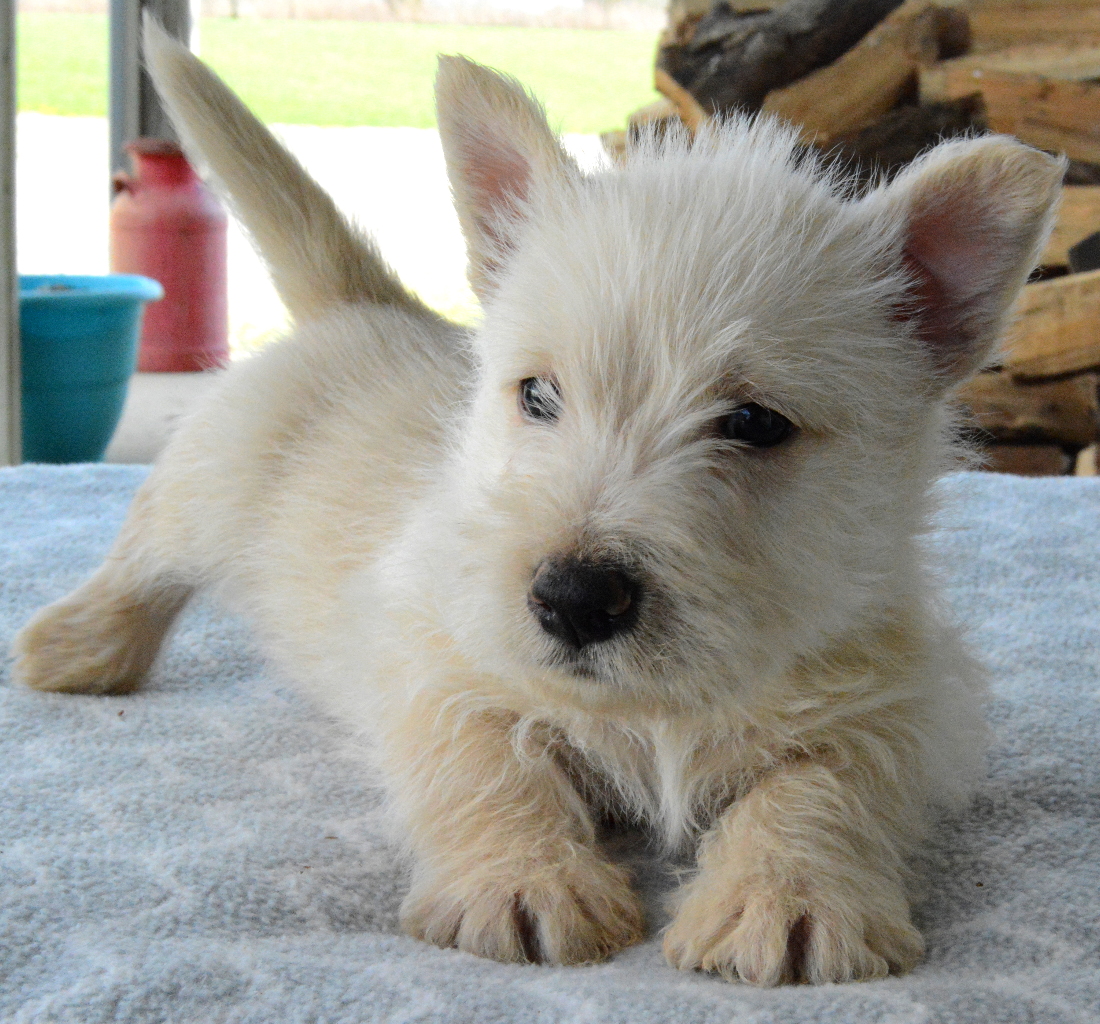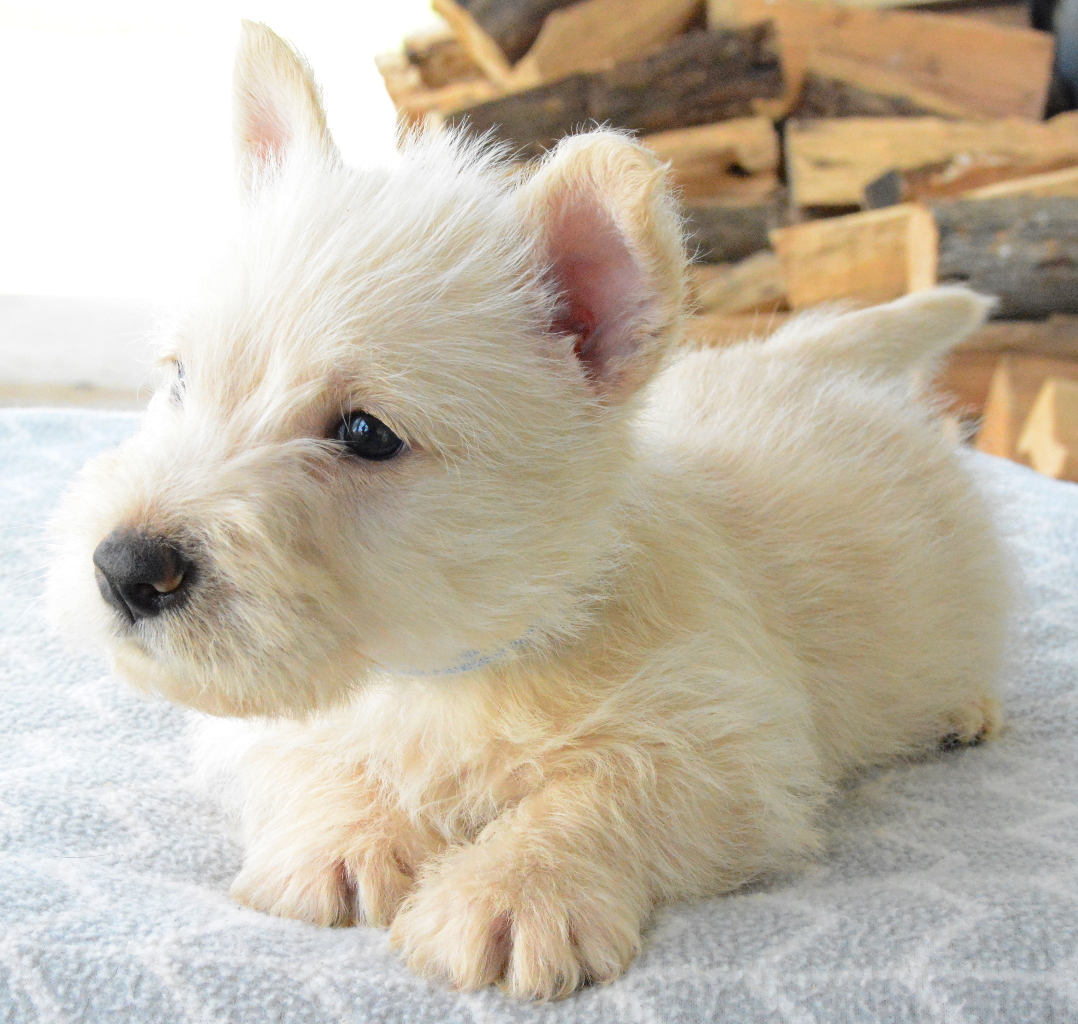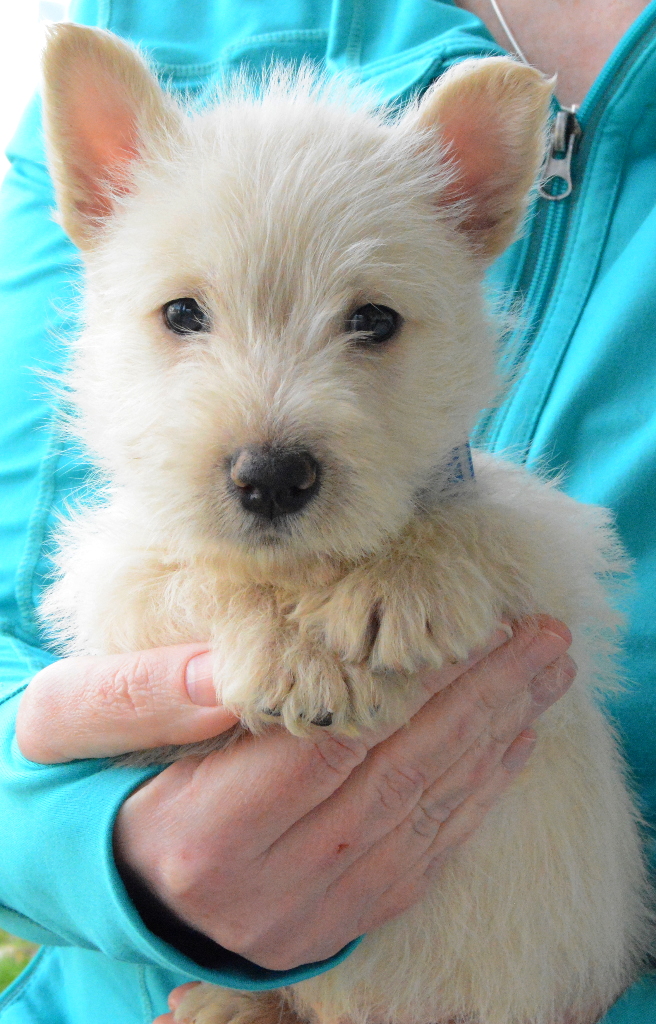 Wheaten Boy #3
He prefers to charge in and let the chips fall where they may.
He's confident and happy.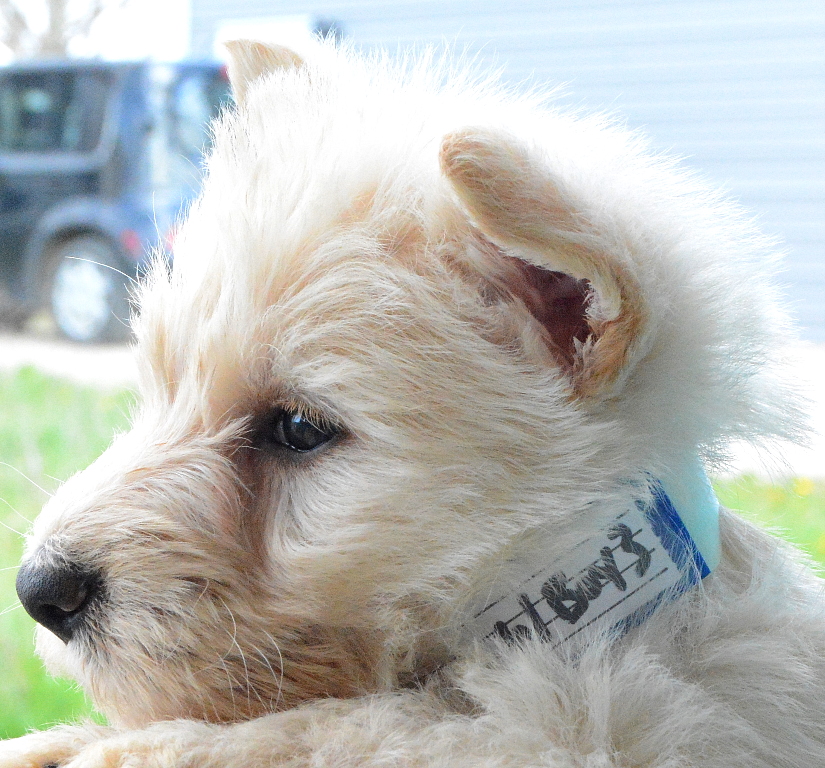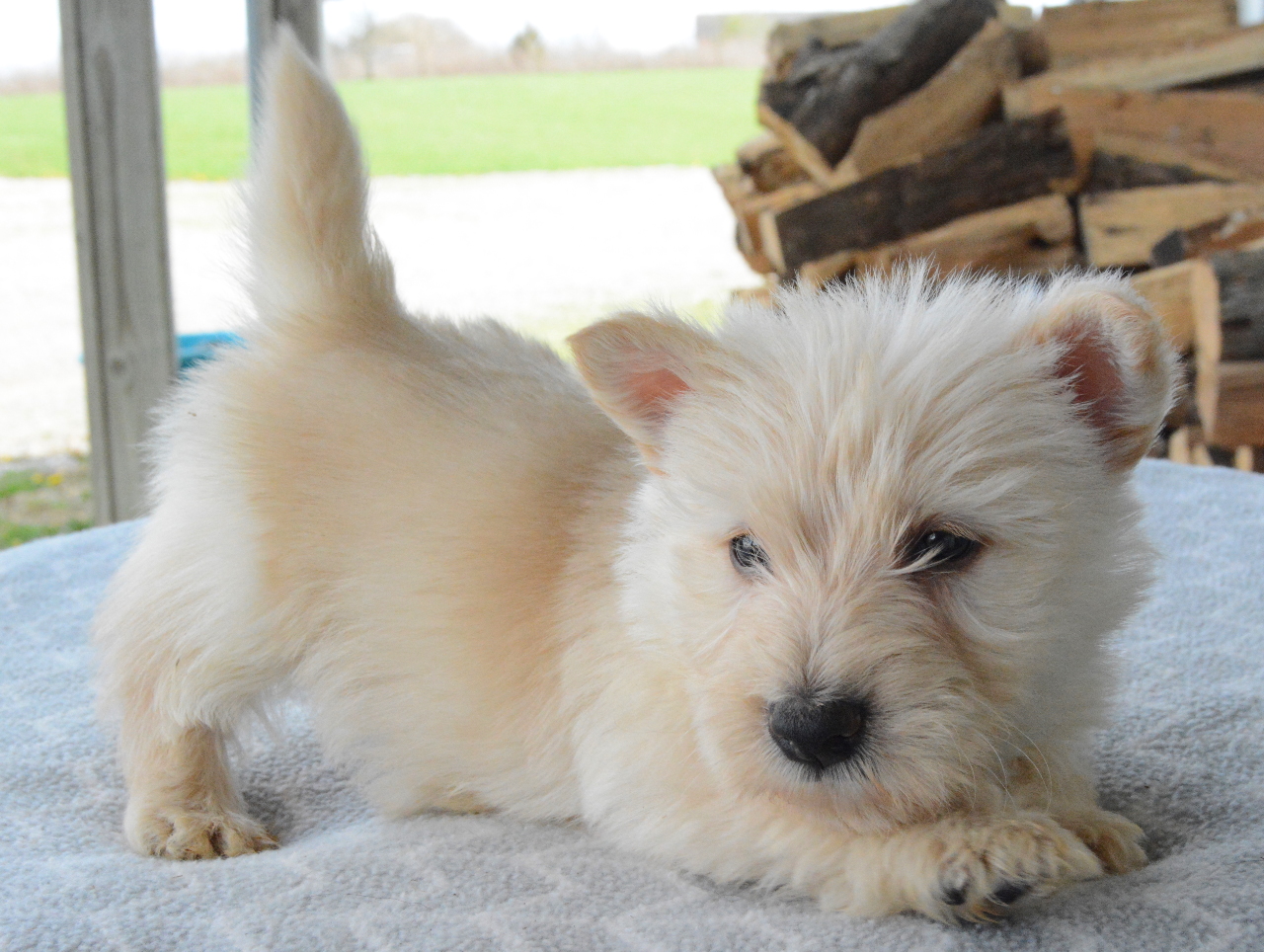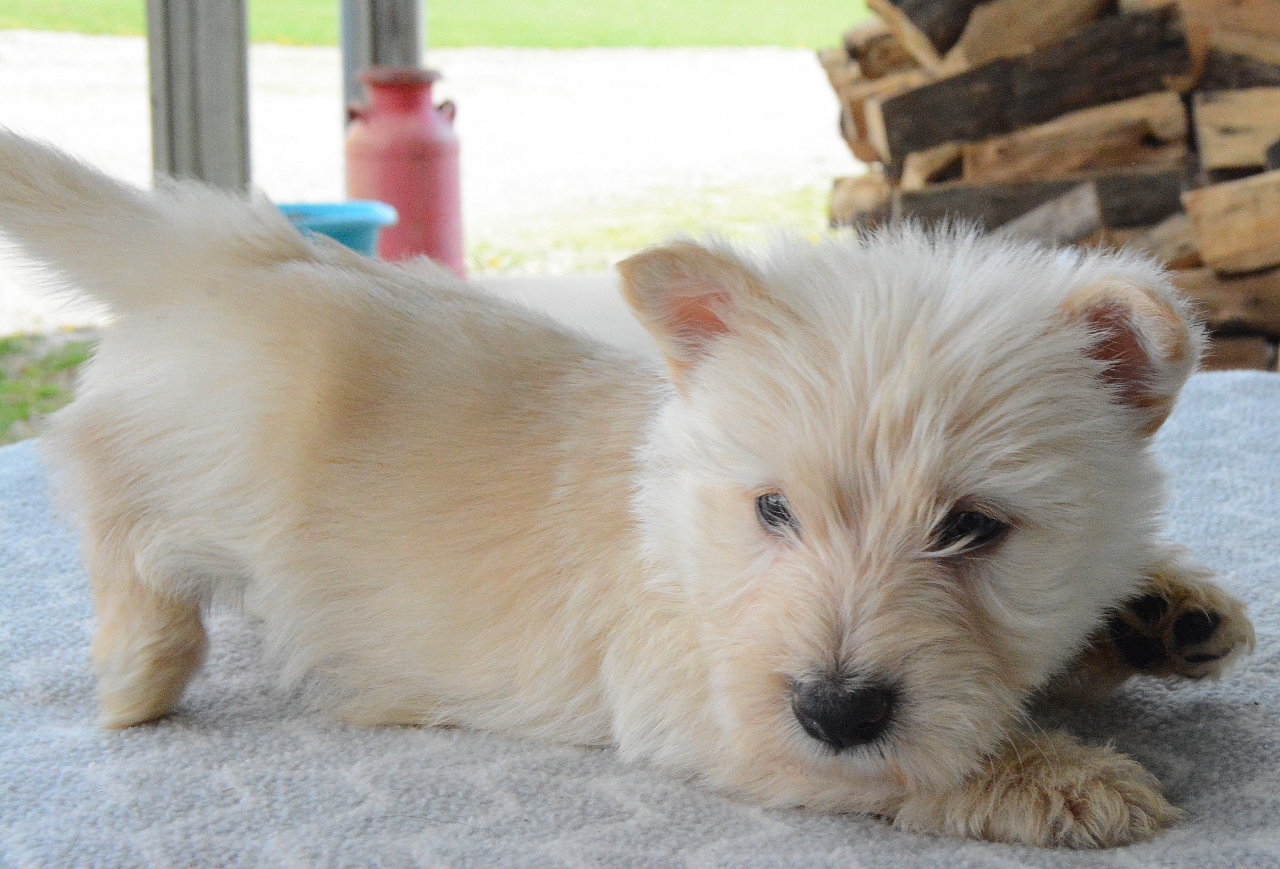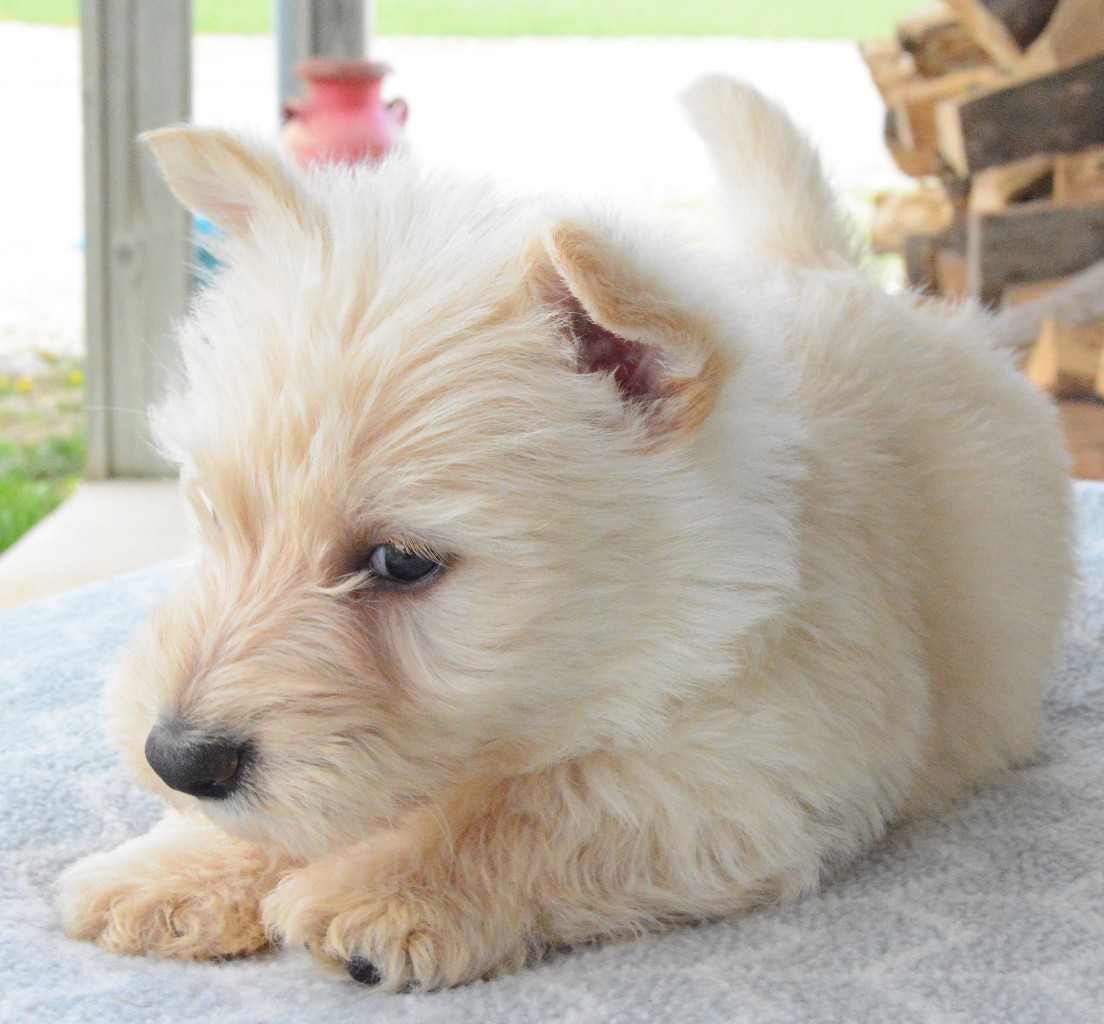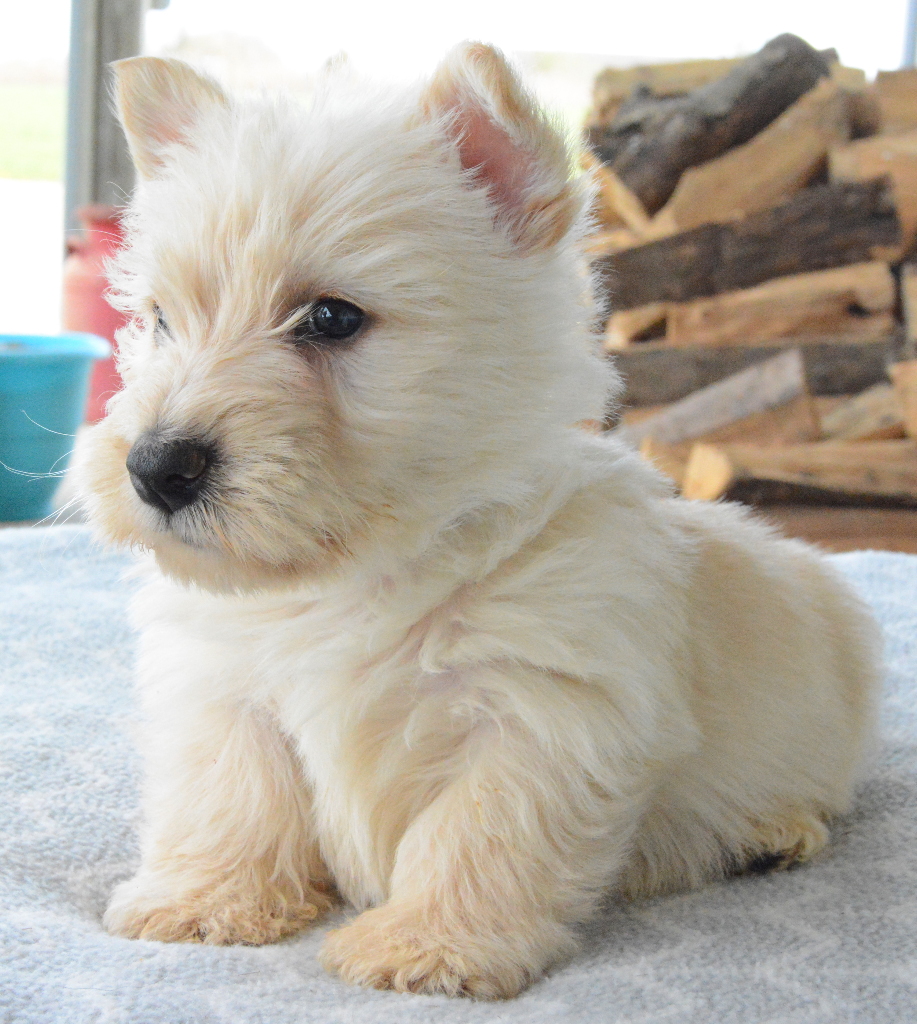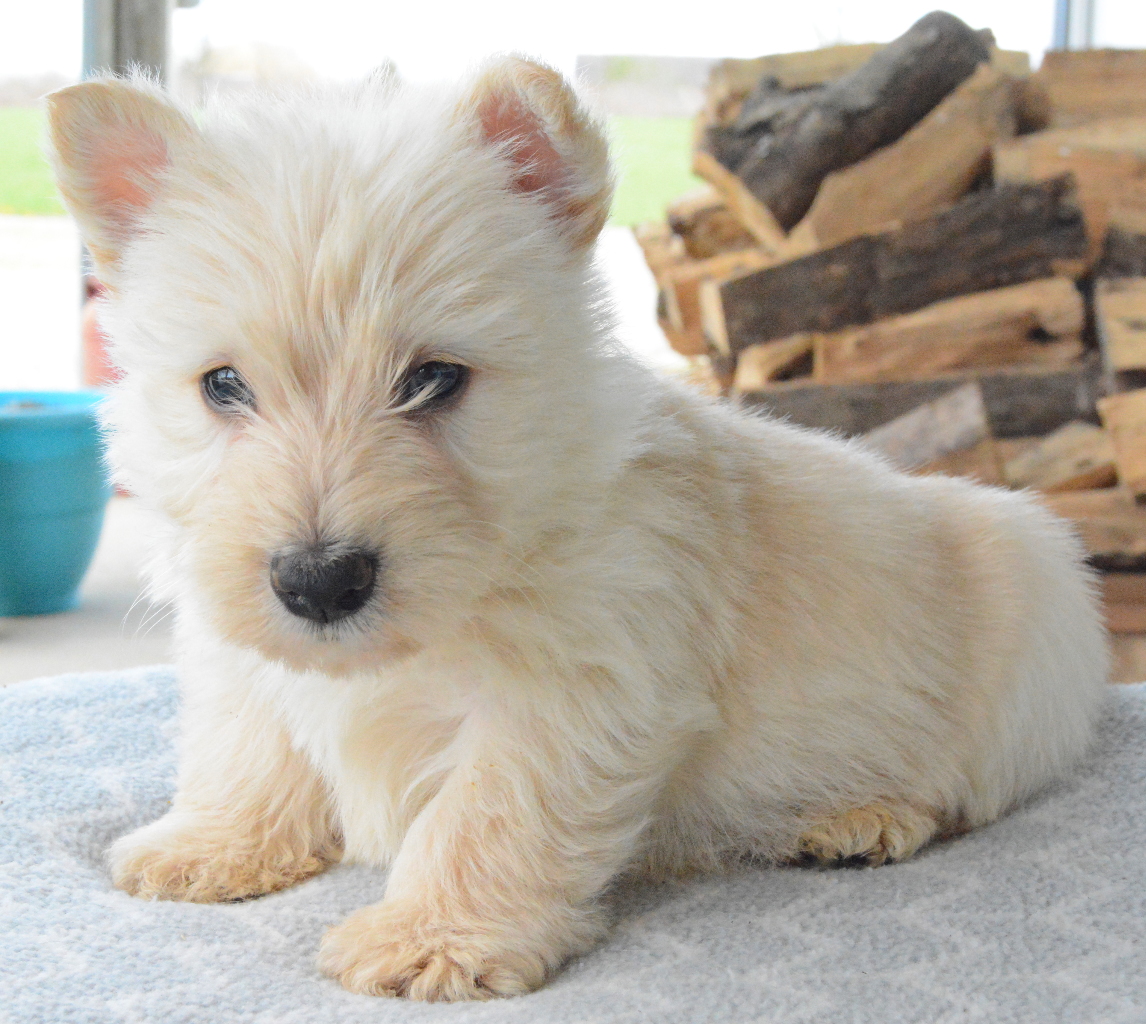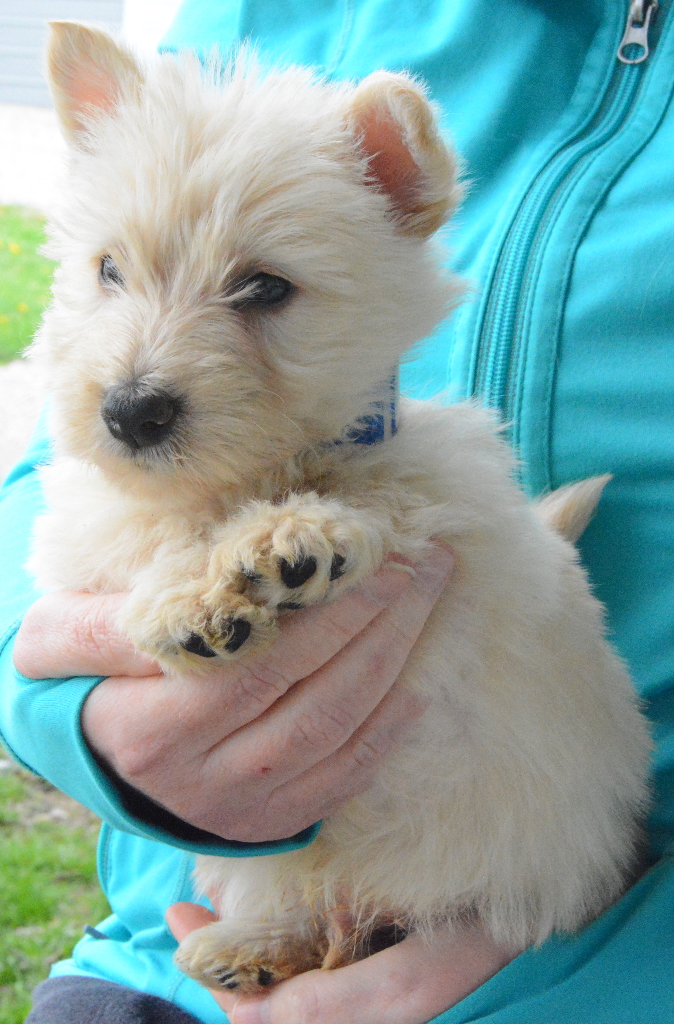 Please check us out on Facebook for some BONUS pictures of these puppies!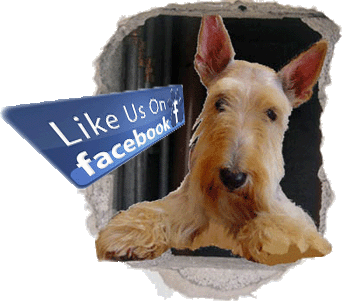 Please check back in a few weeks for a final update.