Dusty and George's March 14th, 2021 litter
Newest pictures are at the top of the page, the further down you look, the younger the pups.
--------------------------------------------------------------
05-03-2021
WARNING BIG UPDATE, PLEASE LET ALL PICTURES LOAD.
These pups have had their 1st vet check and inoculations, everyone is doing great and growing fast.
They are now 100% weaned.
Here are the new pictures.
Everyone has a new ID collar, this will remain with them until they go home.
The boys are in blue, the girls are wearing red.
The Boys
Boy #1
The smallest of the boys. He is happy to sit back and let the others go first.
Once he feels safe he is very playful.
He has maybe 25 white hairs on his chest and light brindle on a couple of his feet but he is very black otherwise..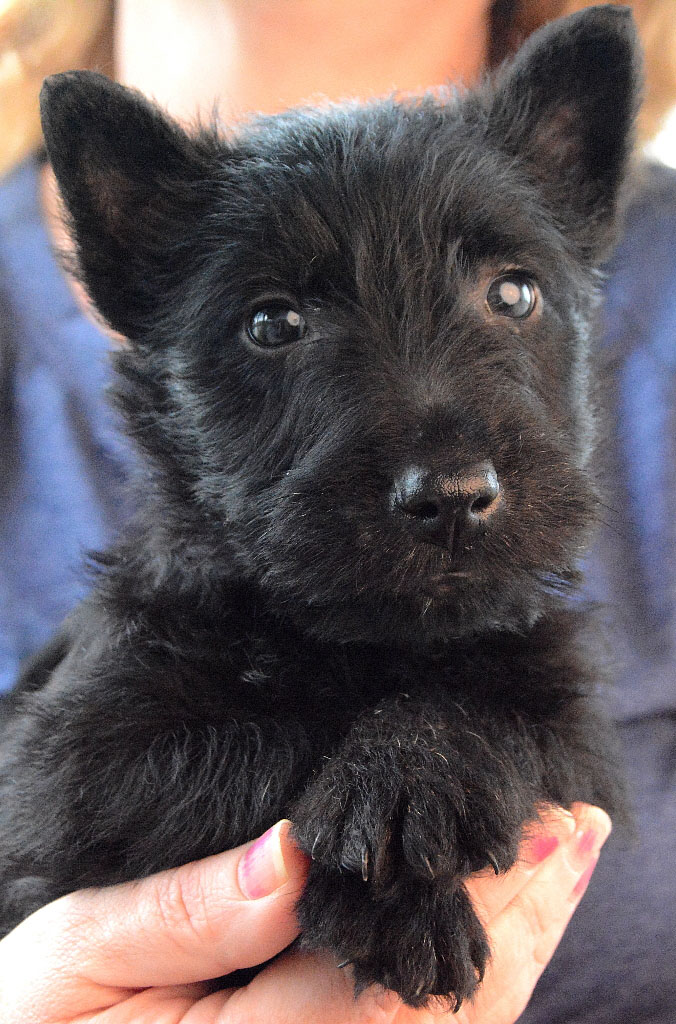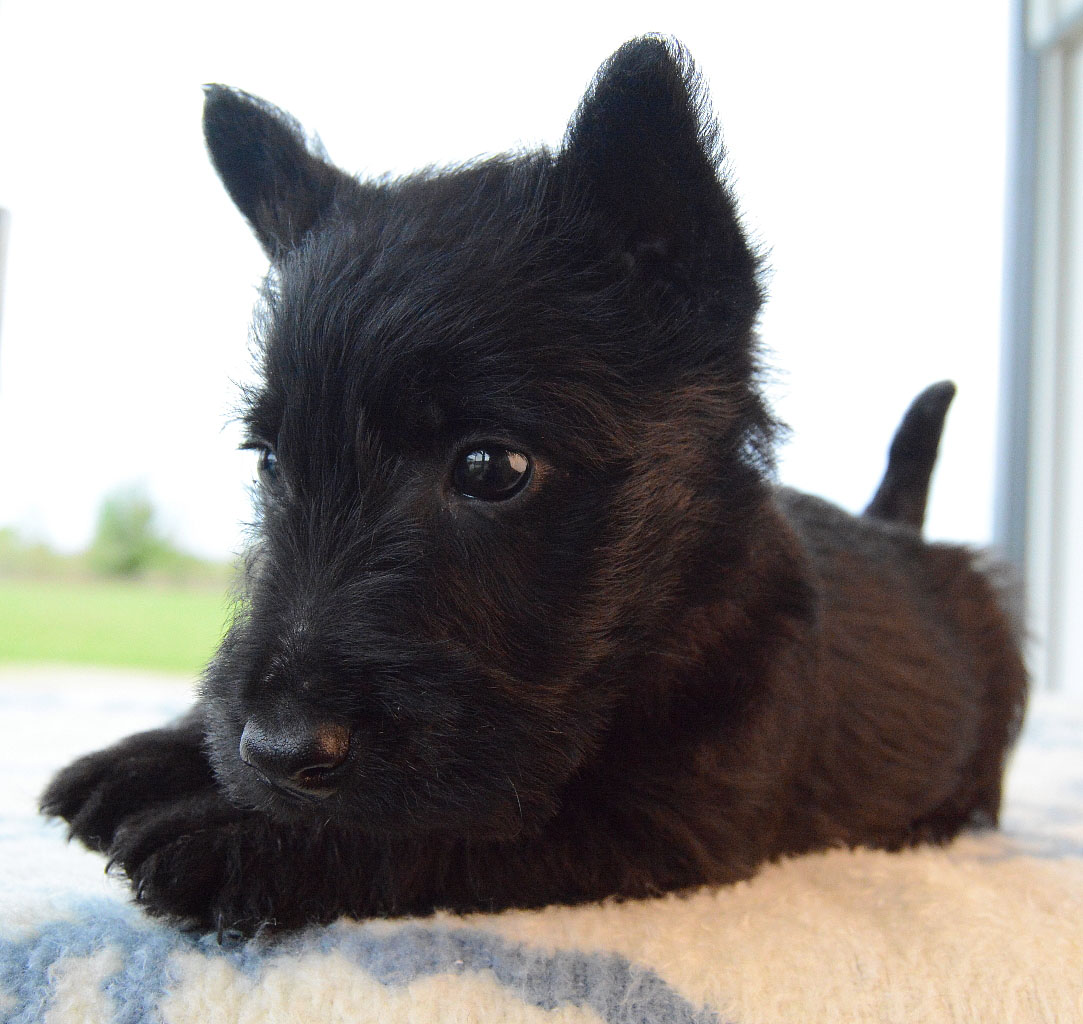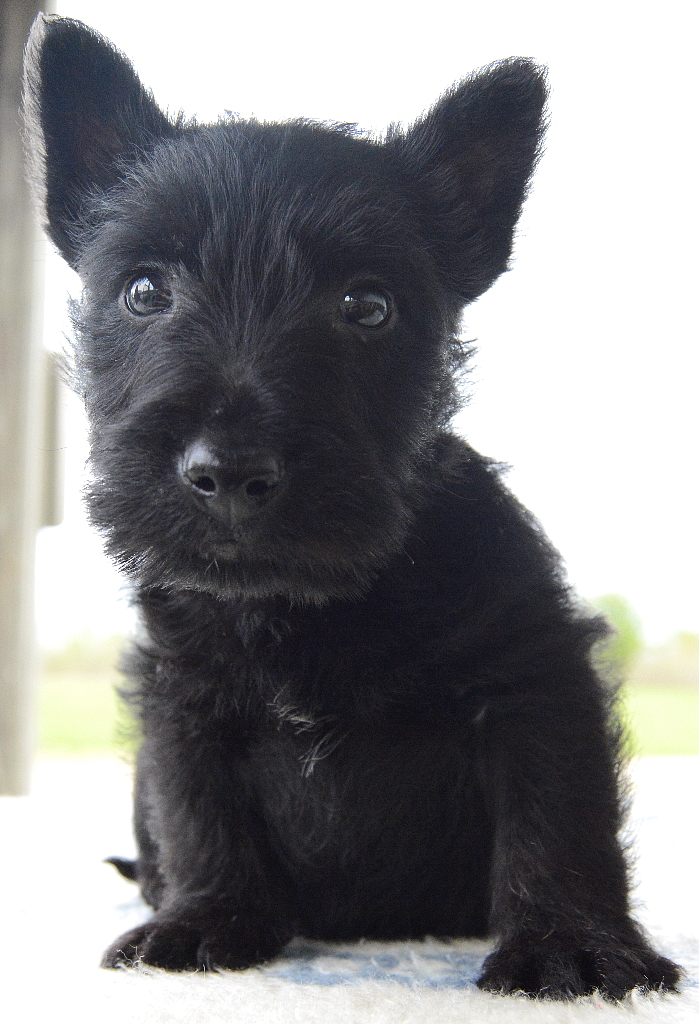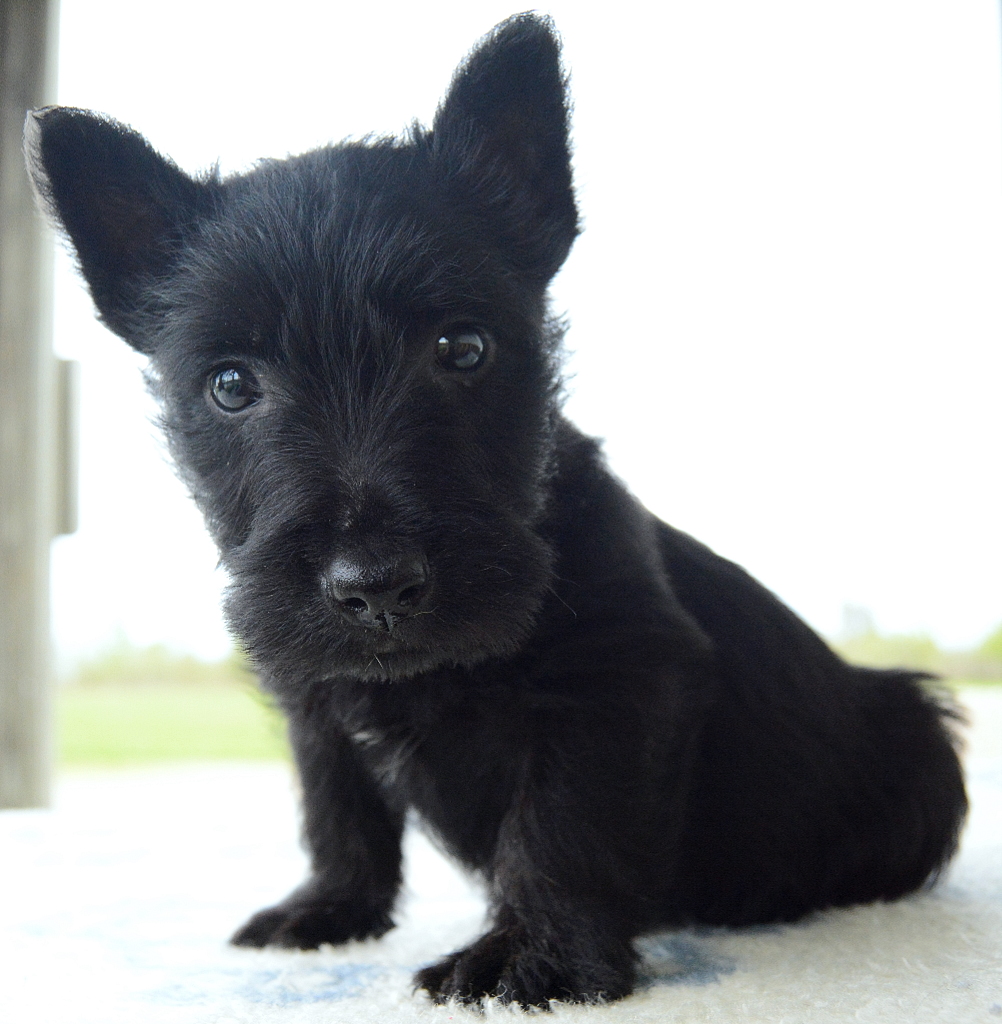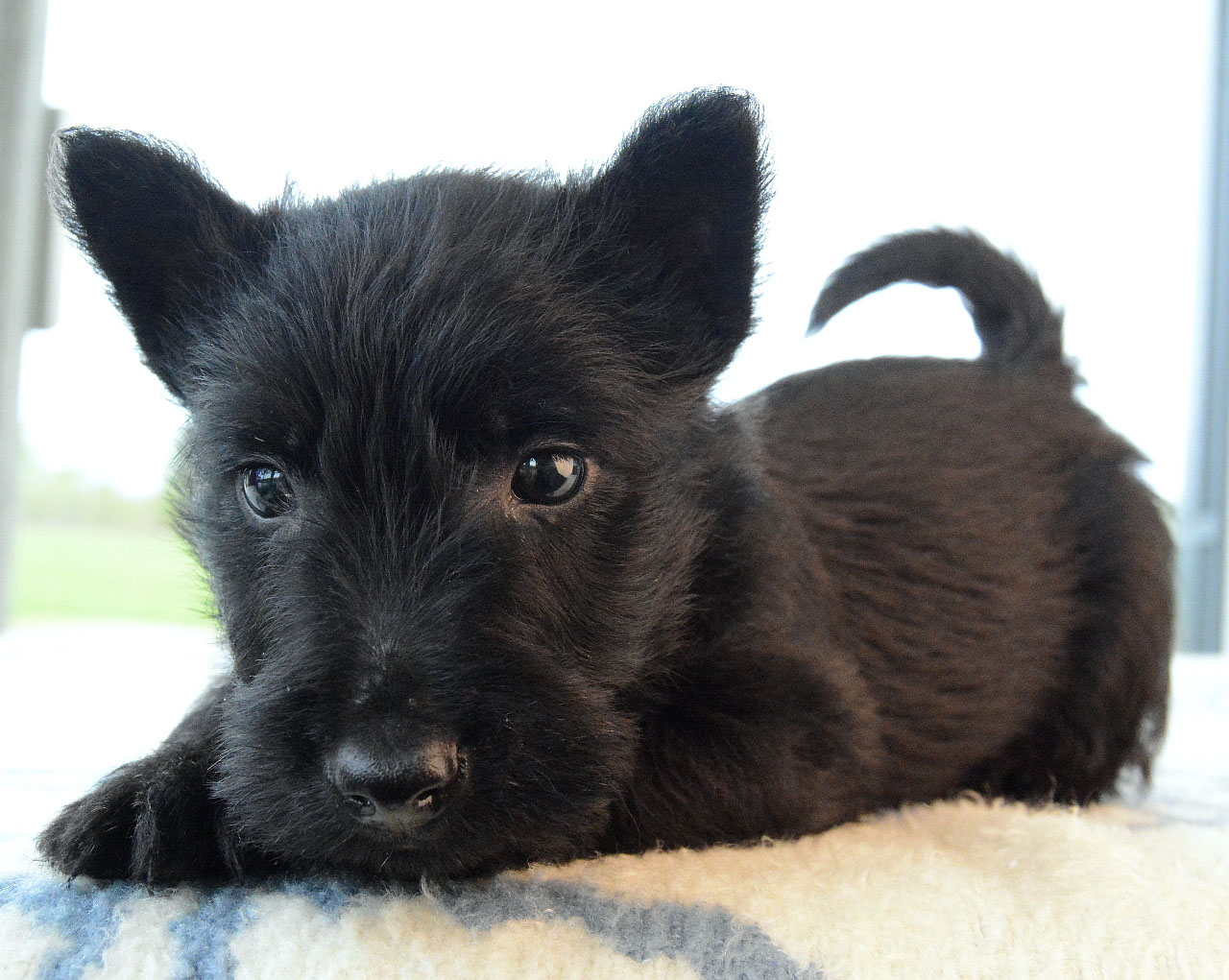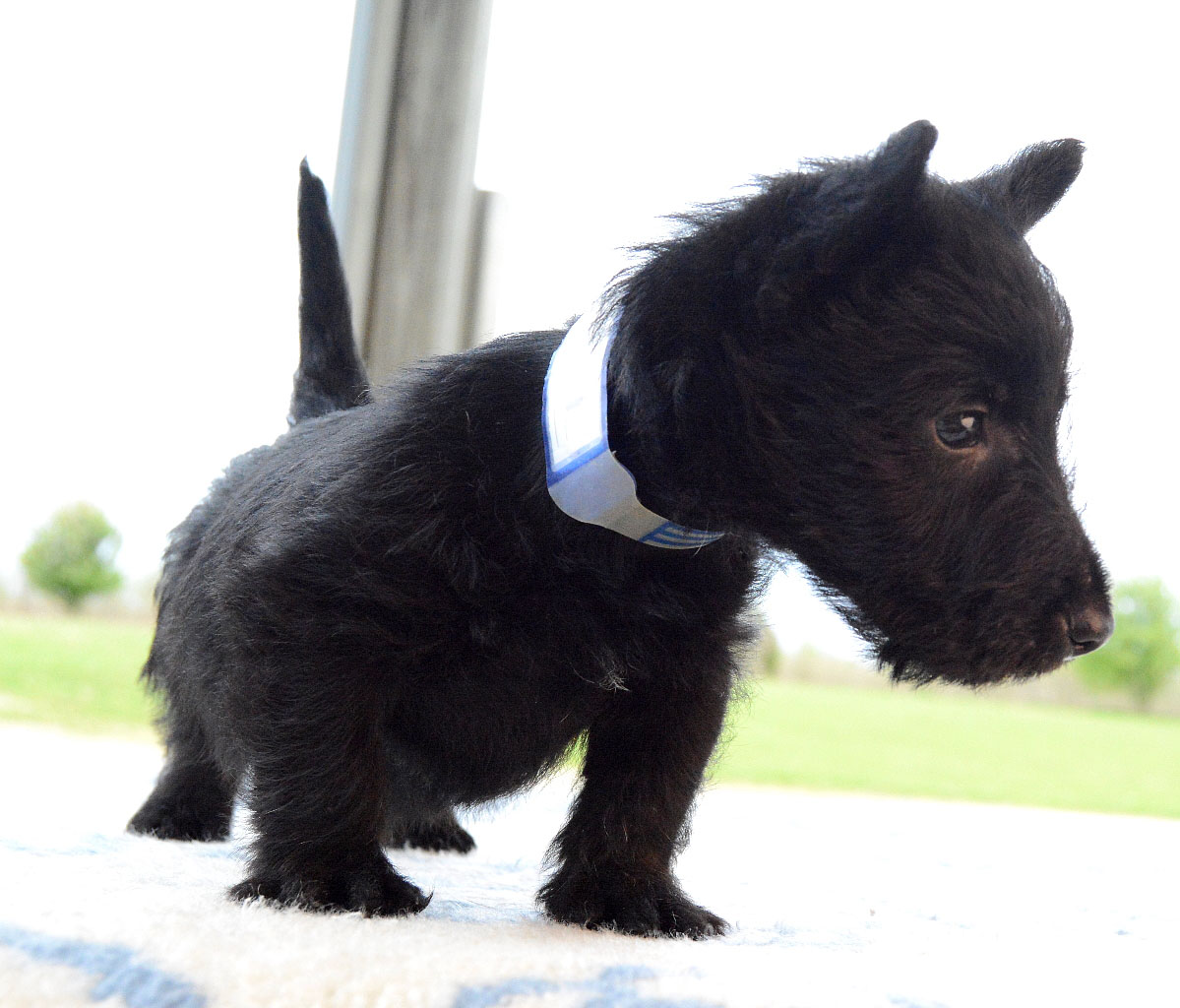 Boy #2
He is very much like his brother above in personality, not a leader but happy to jump in when safe.
He is black, he has a paperclip sized patch of wheaten on his chest and some wheaten in his ears and maybe a few wisps of brindle on his chin.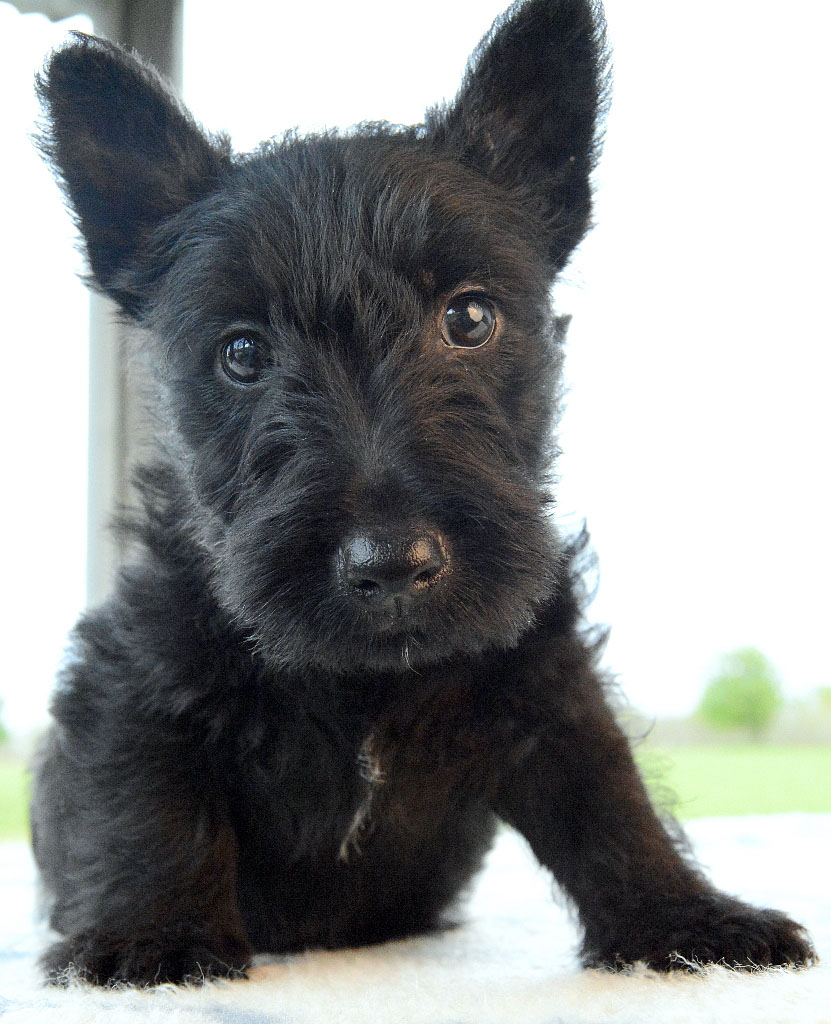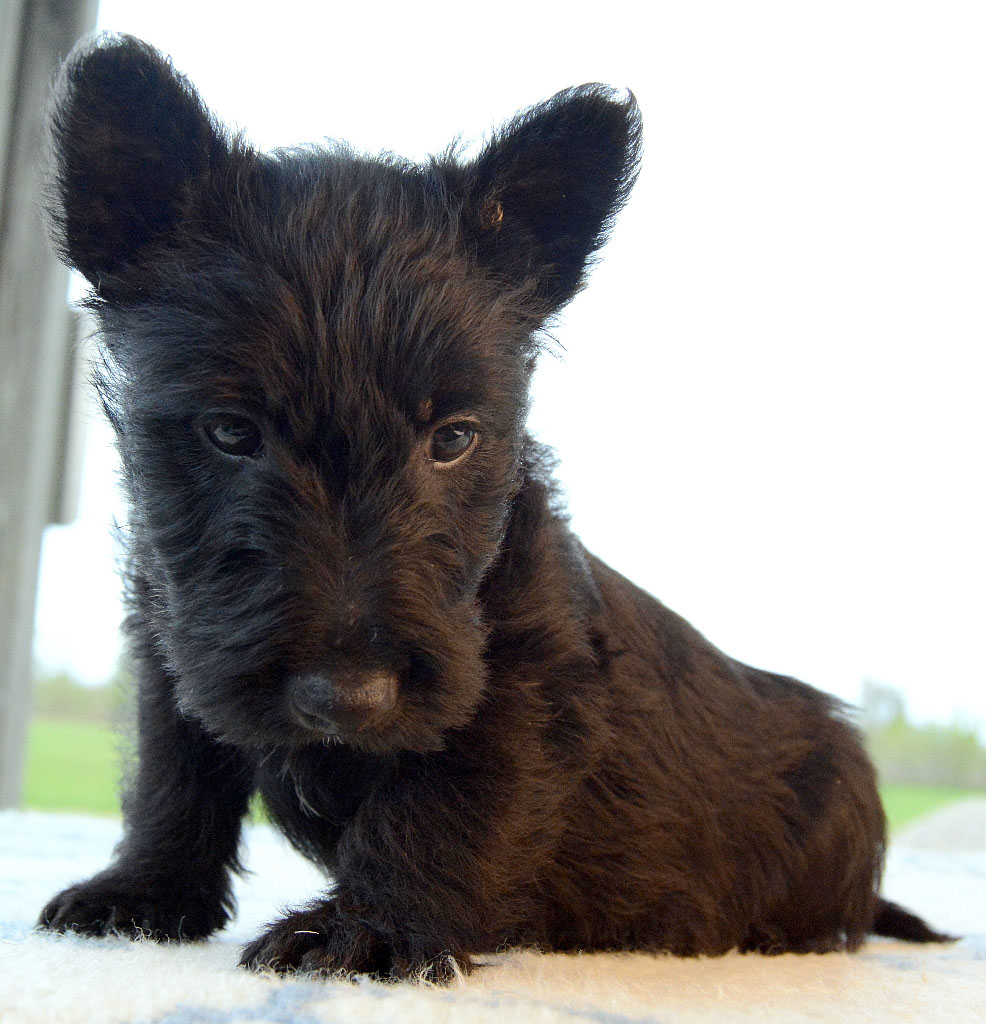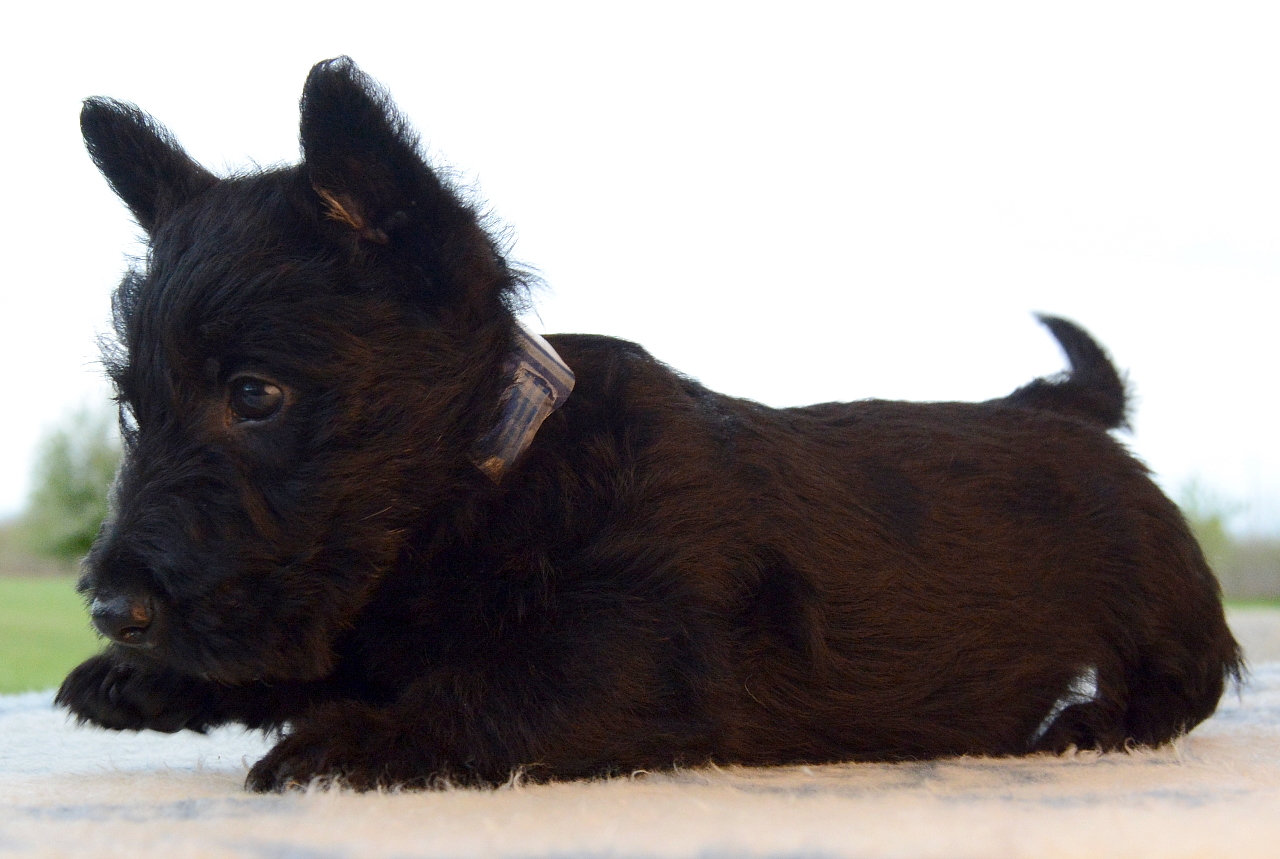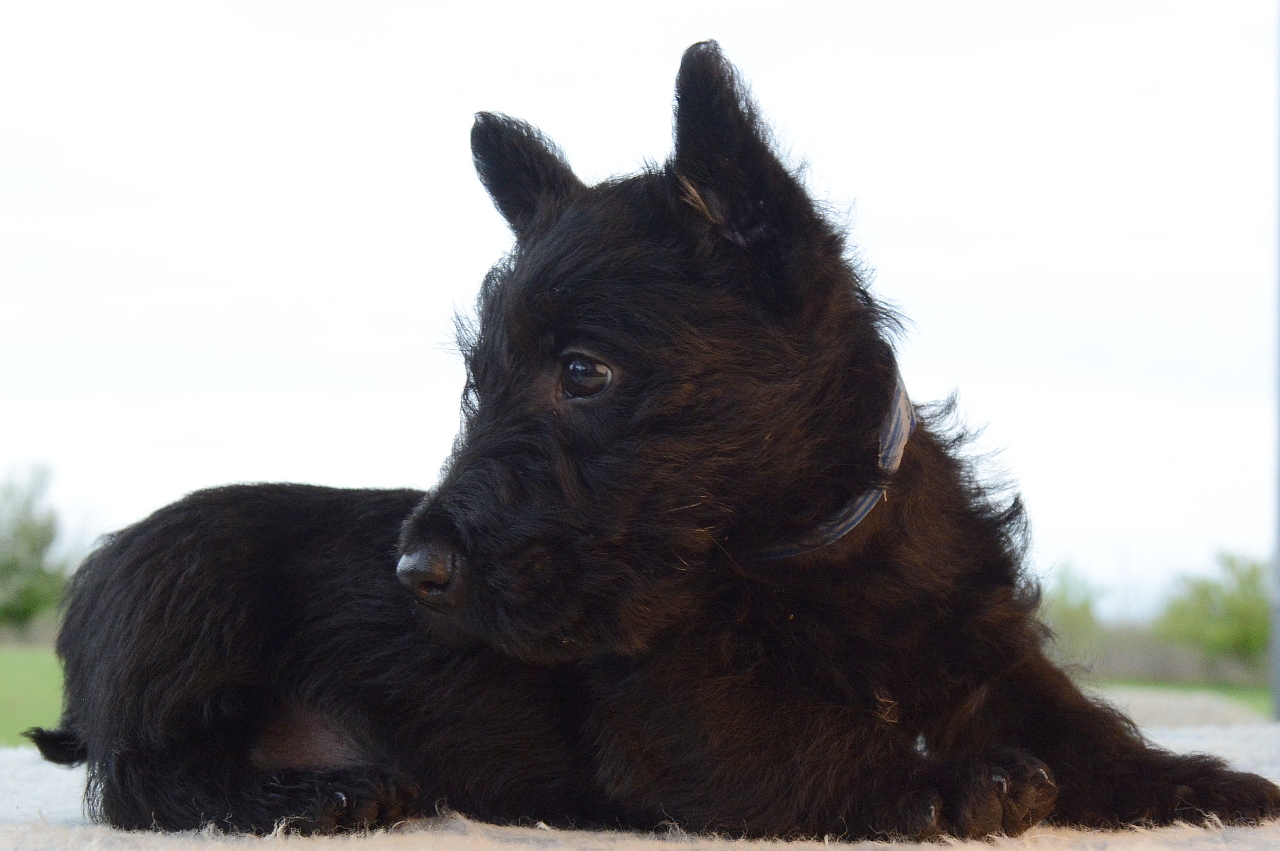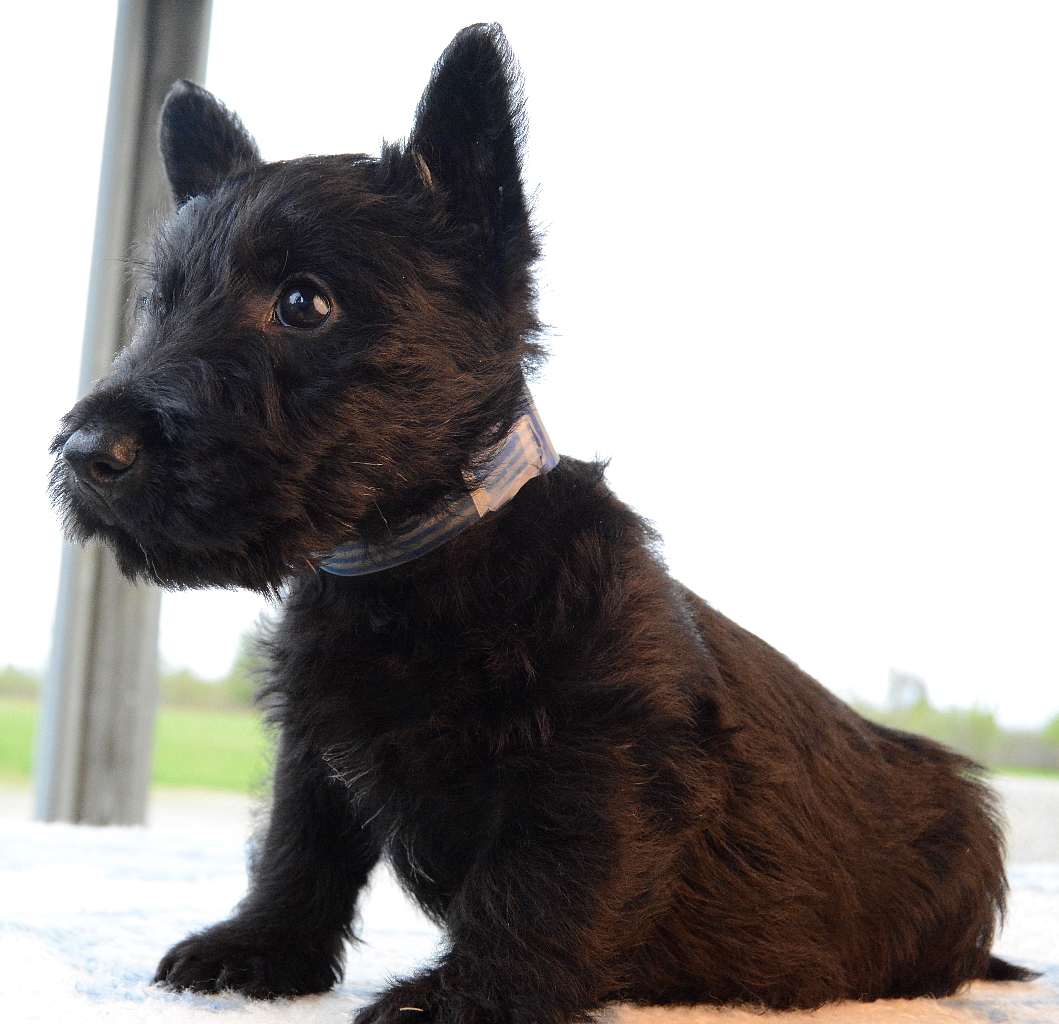 Boy #3
He's the most cautious of the boys.
He loves to play when he feels safe, just like the other boys, but he is not a fan of photo-shoots!
He will make a very snuggly movie-watching buddy I think.
He's black but look closely, you can find some very faint brindle in places if you look for it.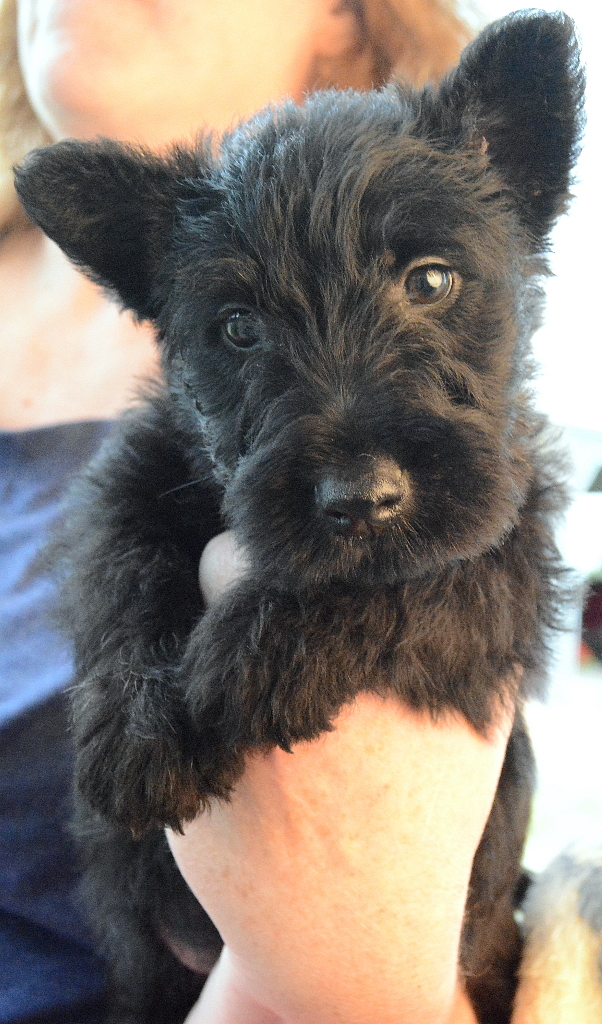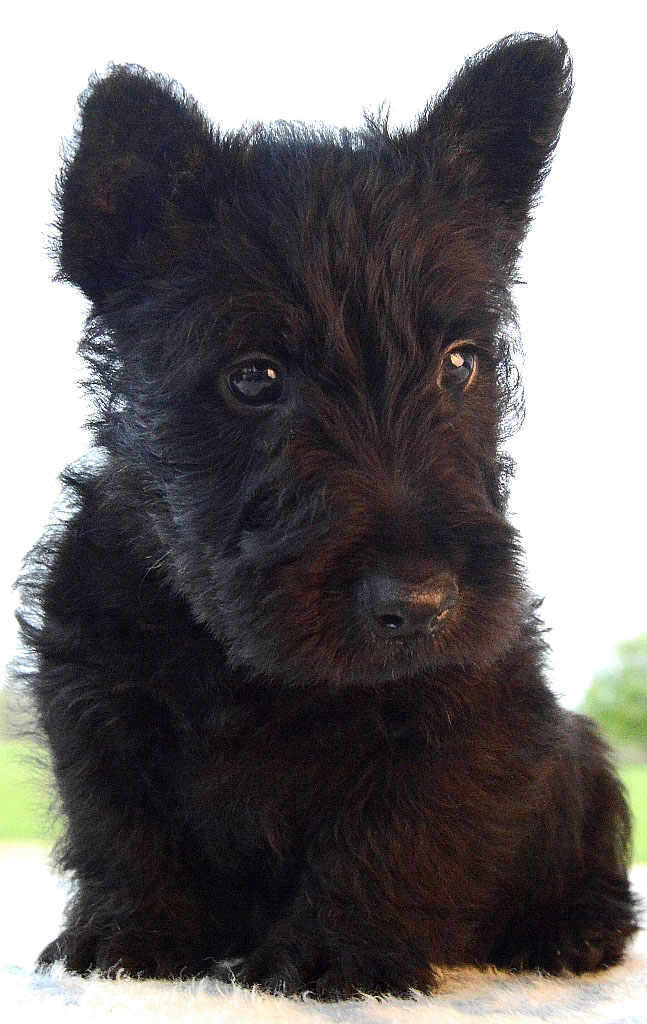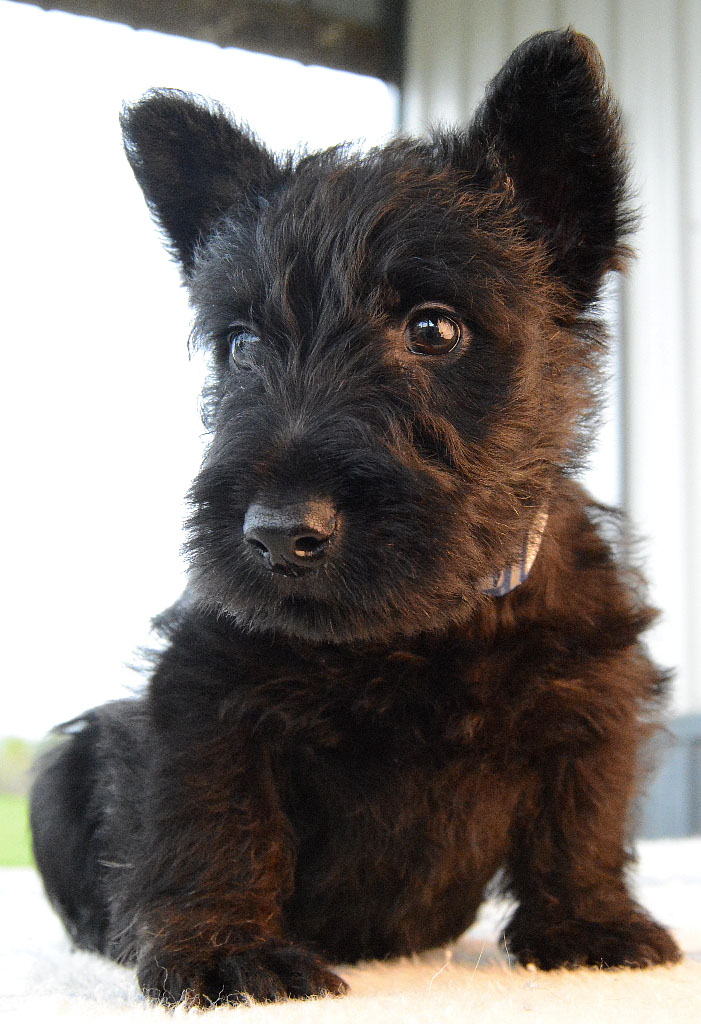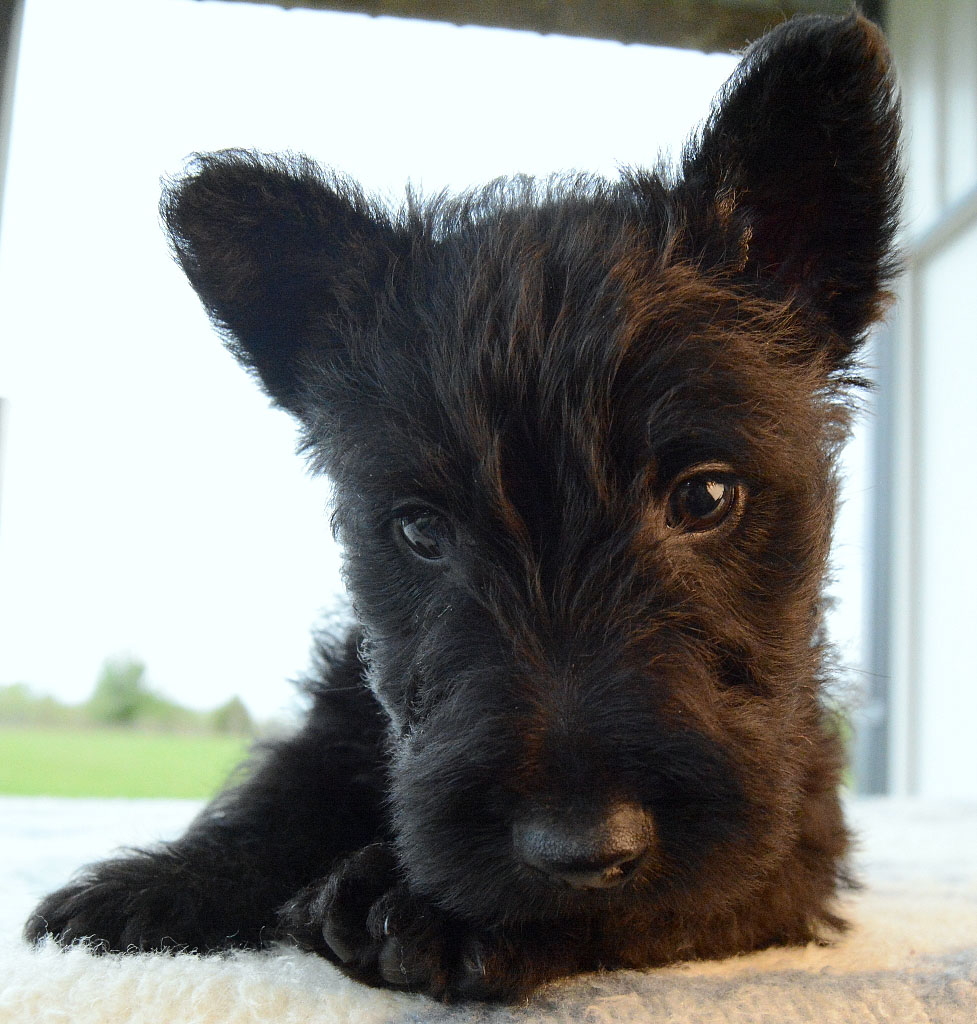 Boy #4
He's the most confident pup in this litter.
He is black but has about 5 white hairs on his 'milk chin' and some light brindle around his ears and feet.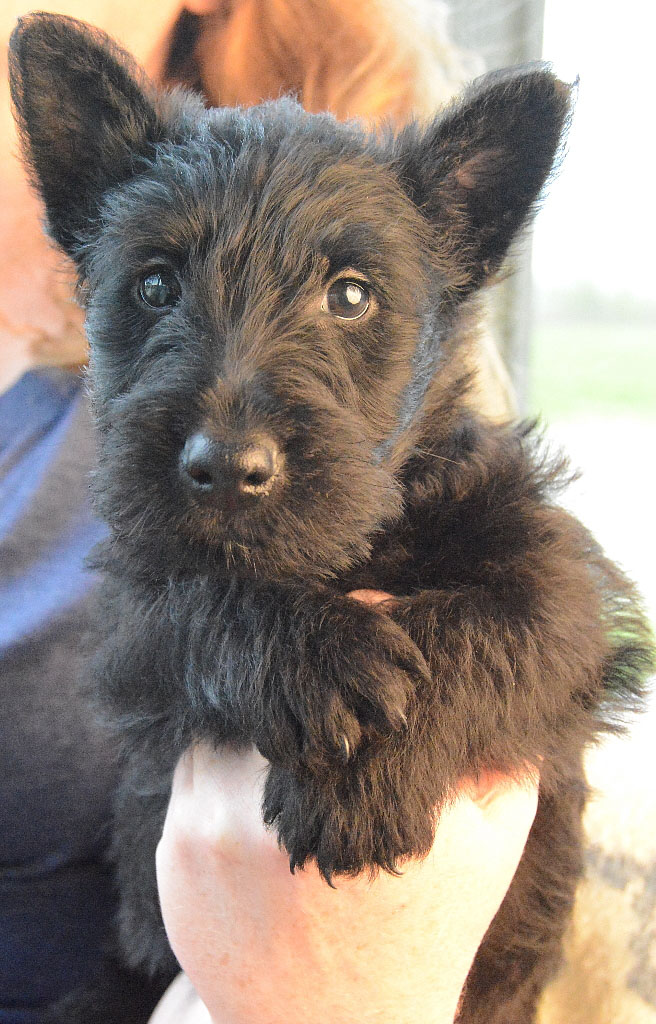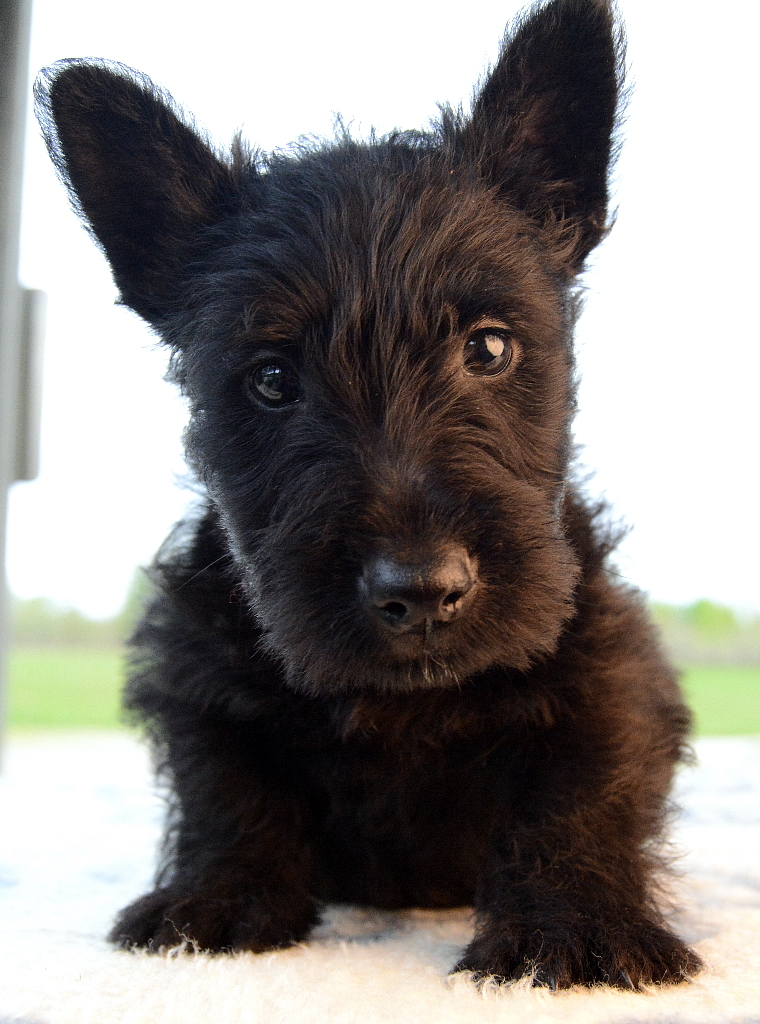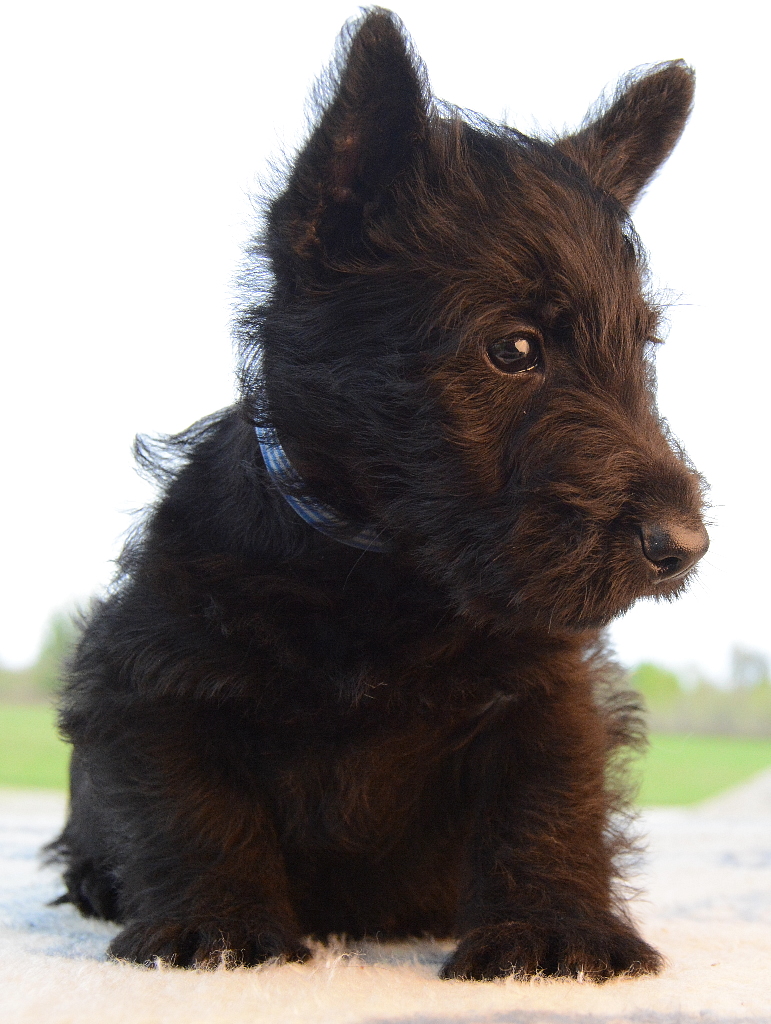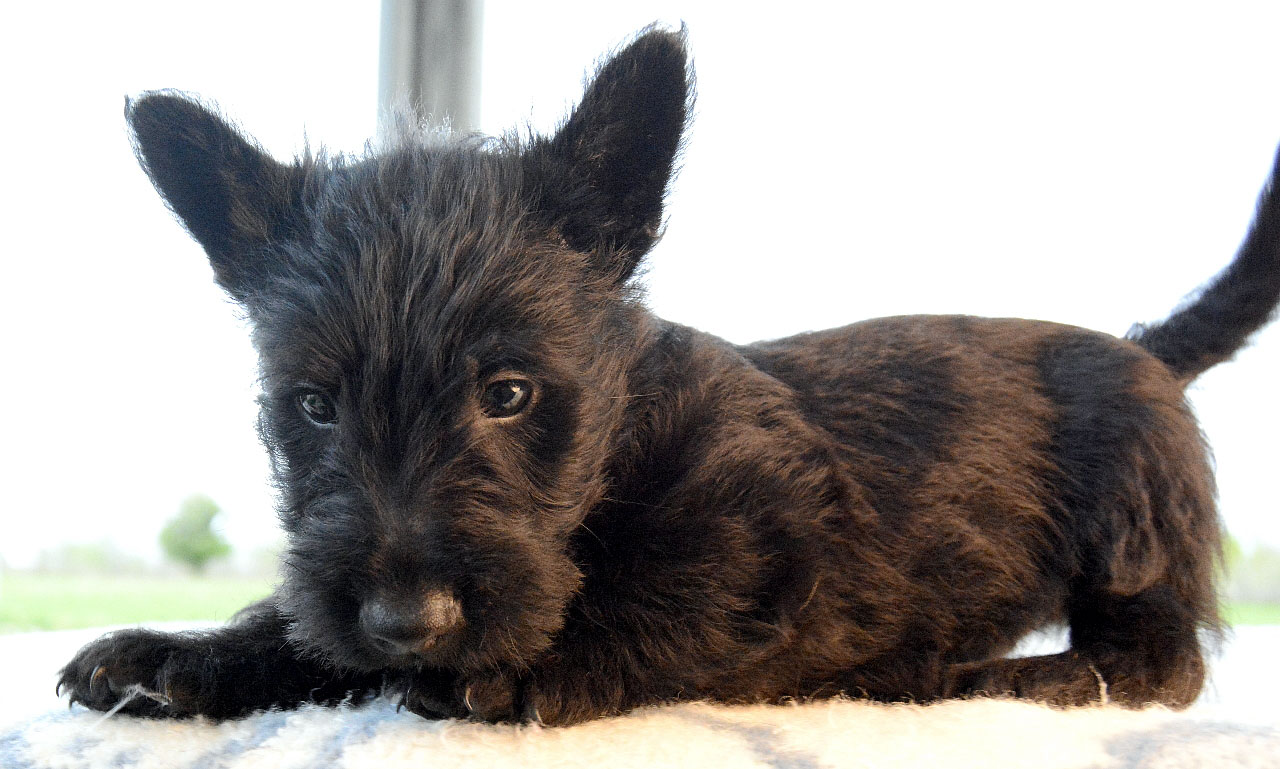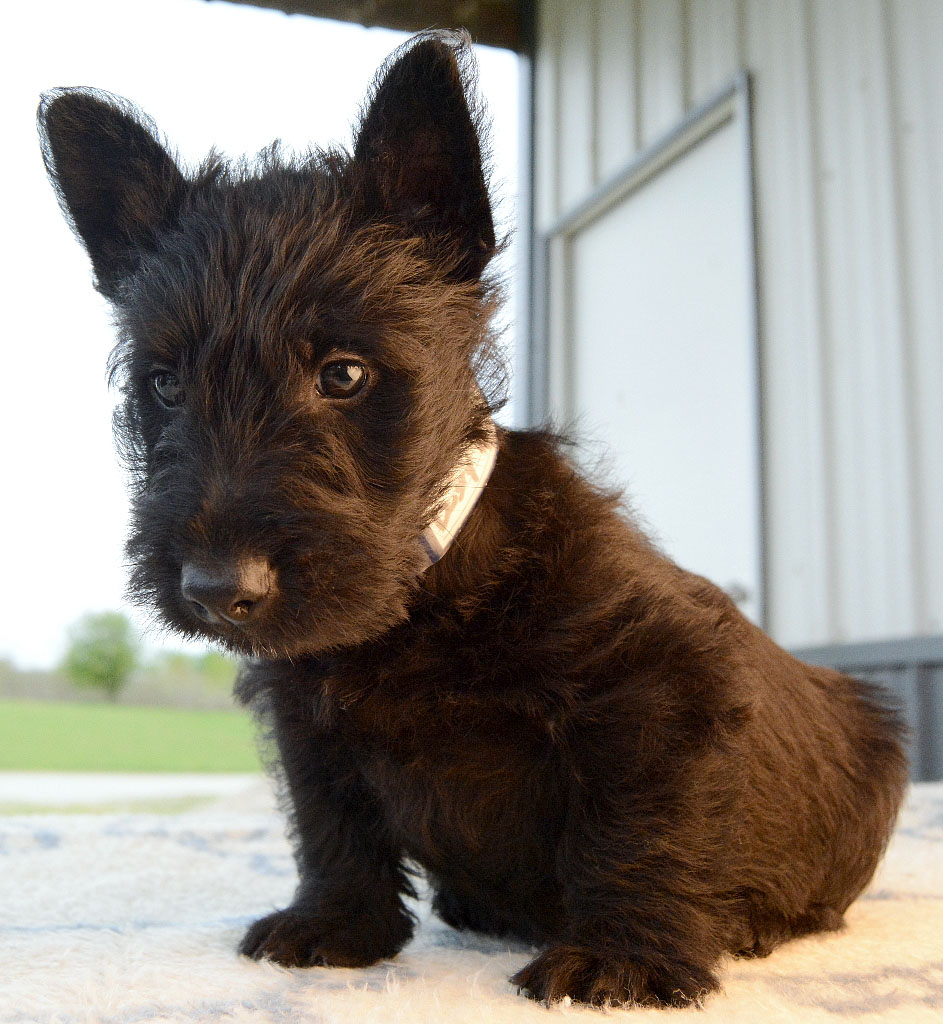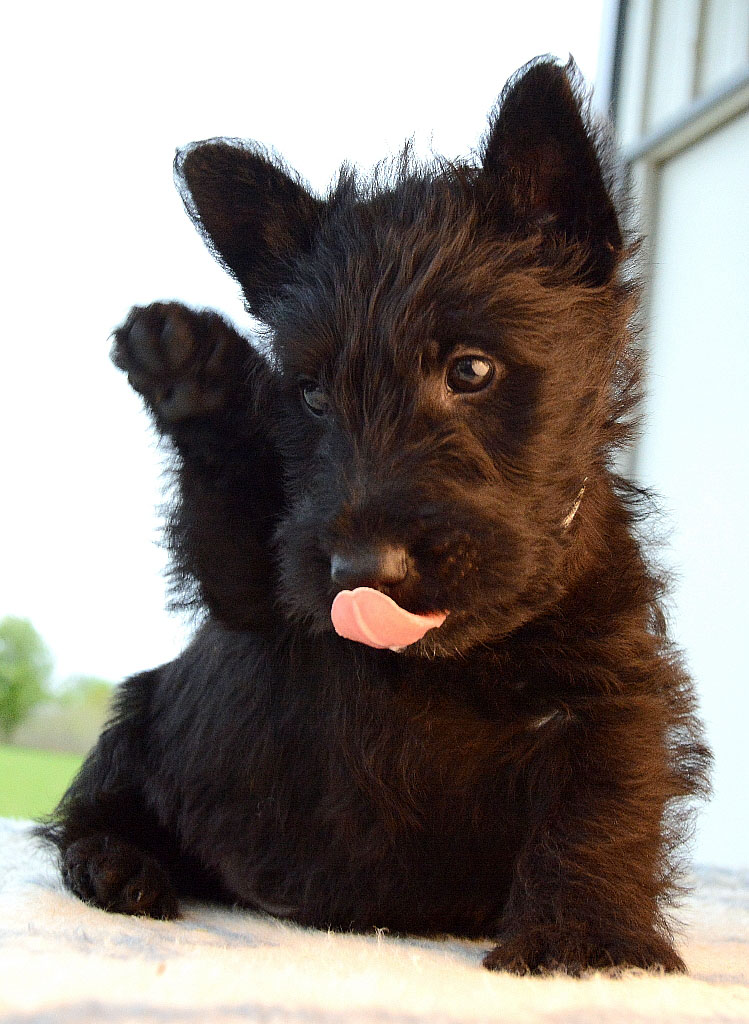 The Girls
Girl #1
The smallest of the girls.
She tries to be careful but her curiosity gets the best of her more often than not.
She is black, you can find some faint brindle on her feet and a small pea-sized tuft of wheaten on her chest.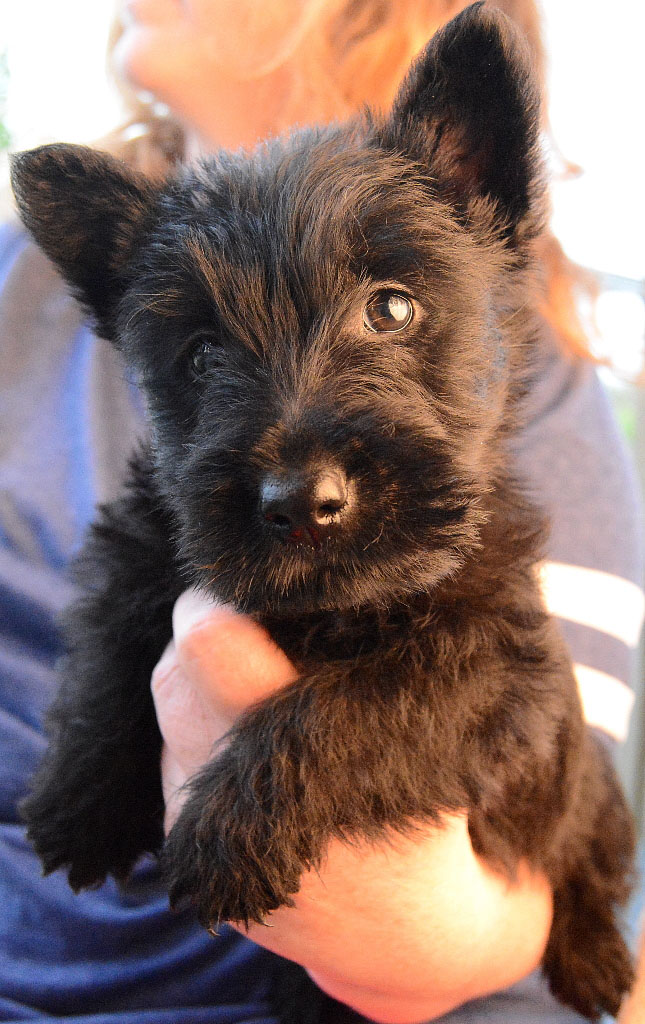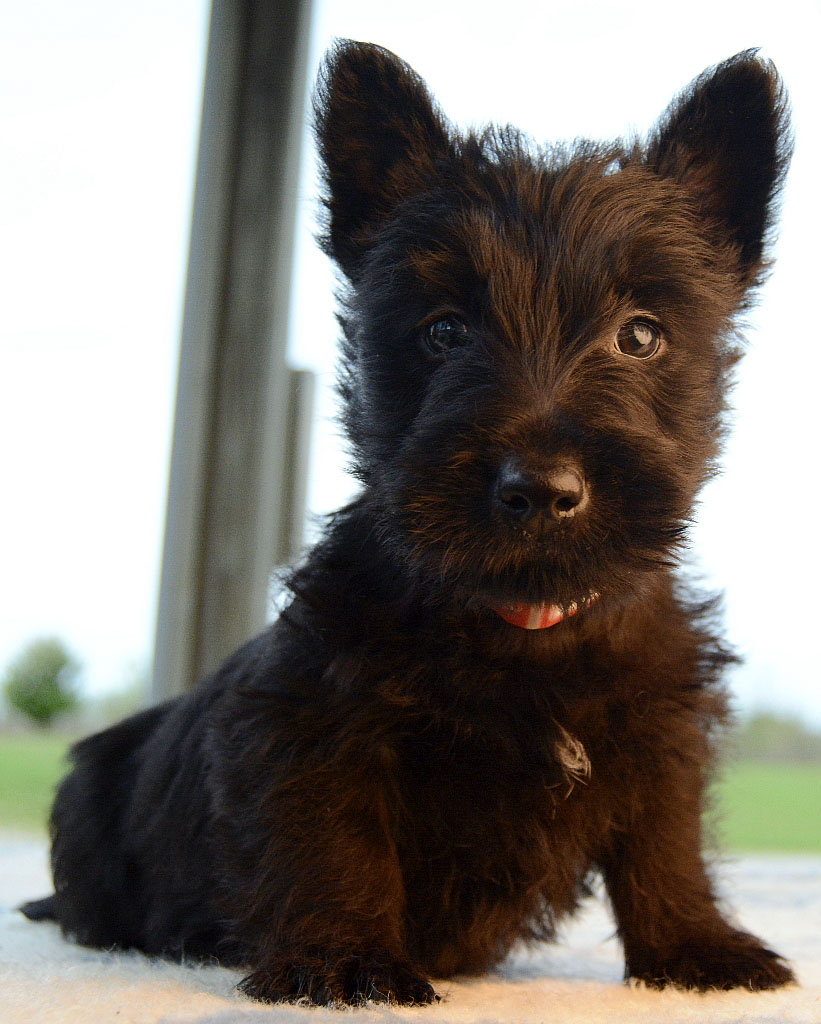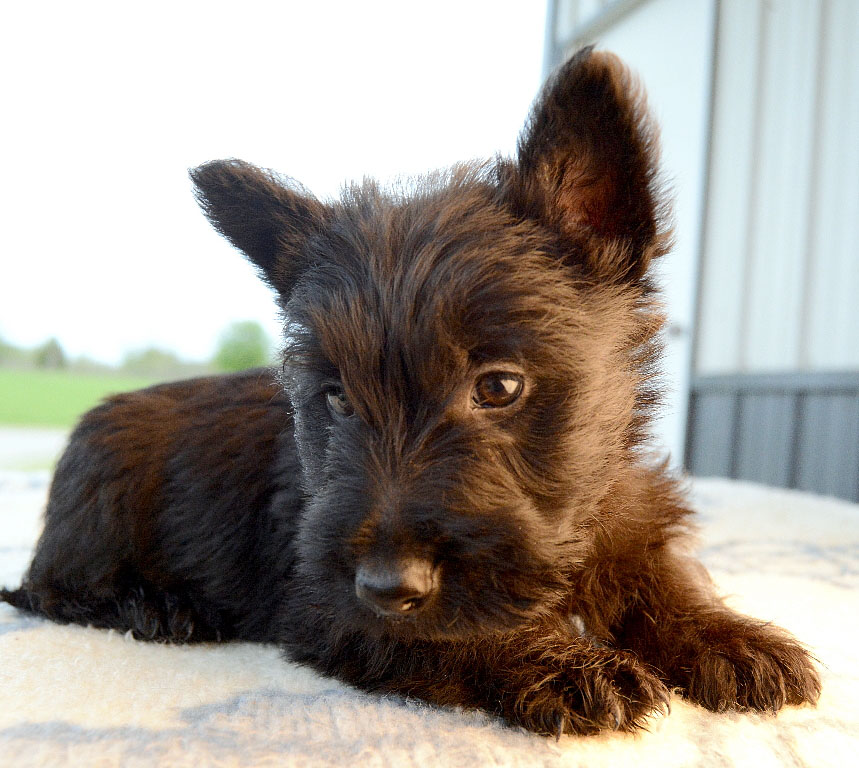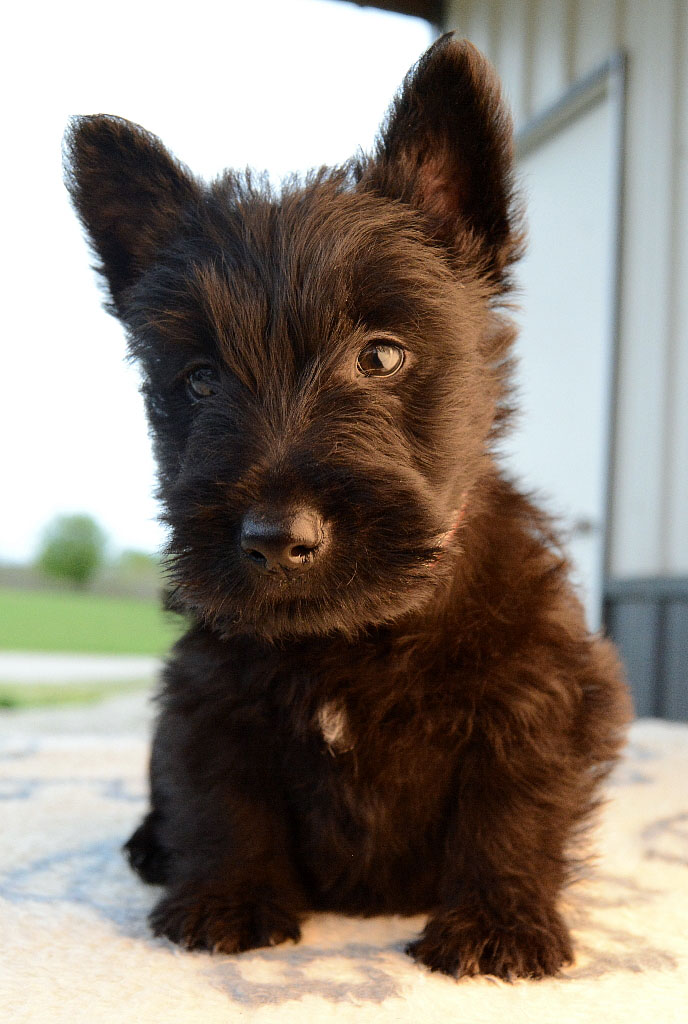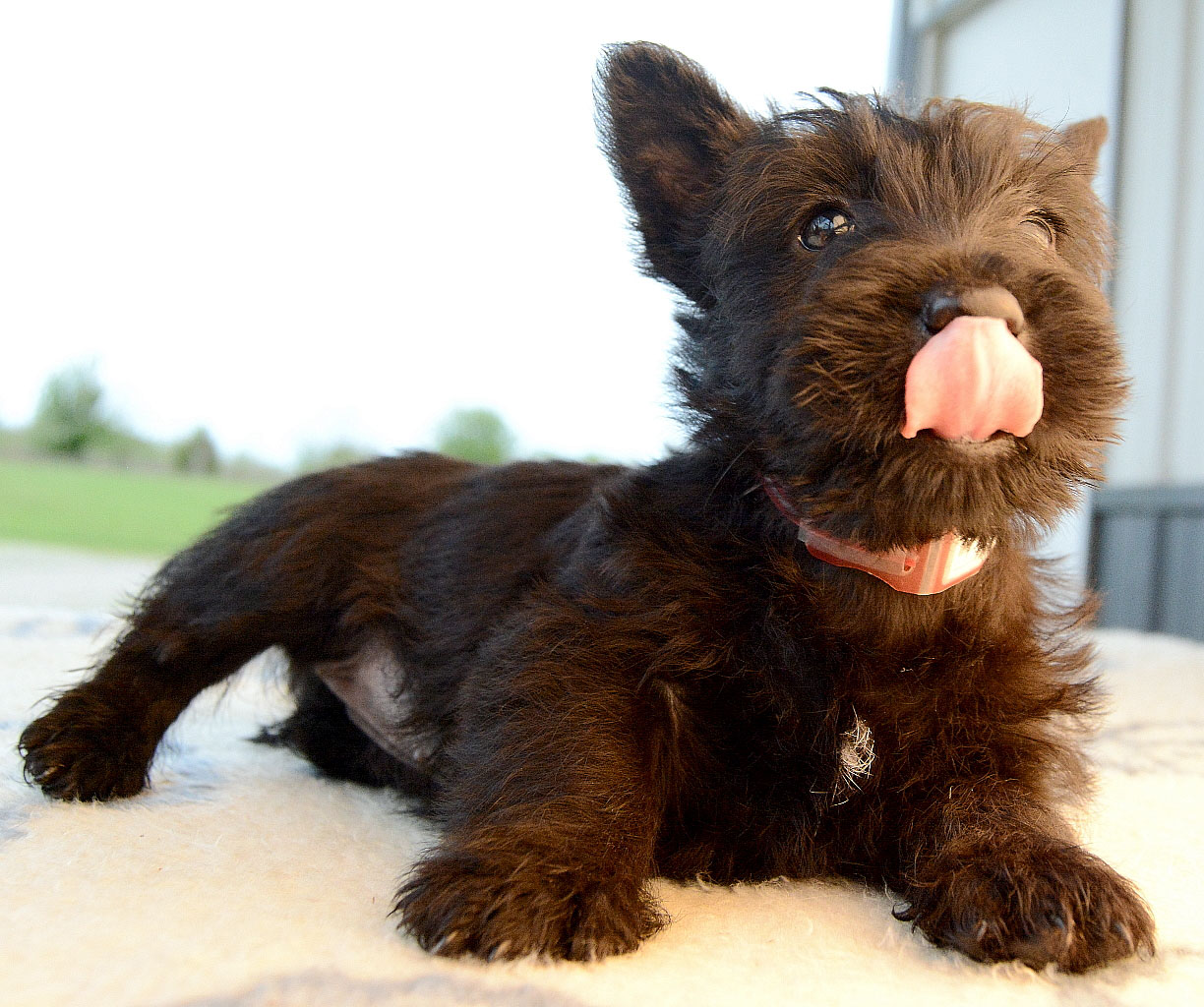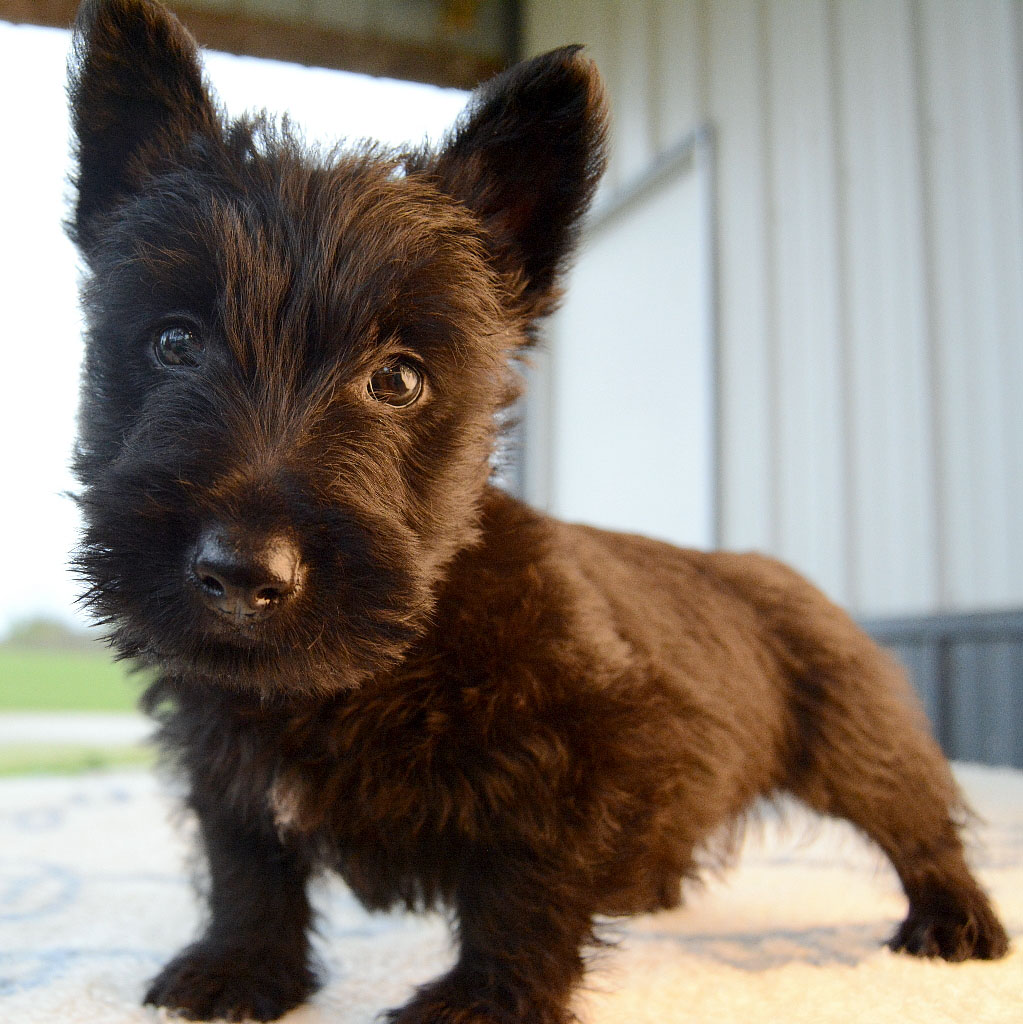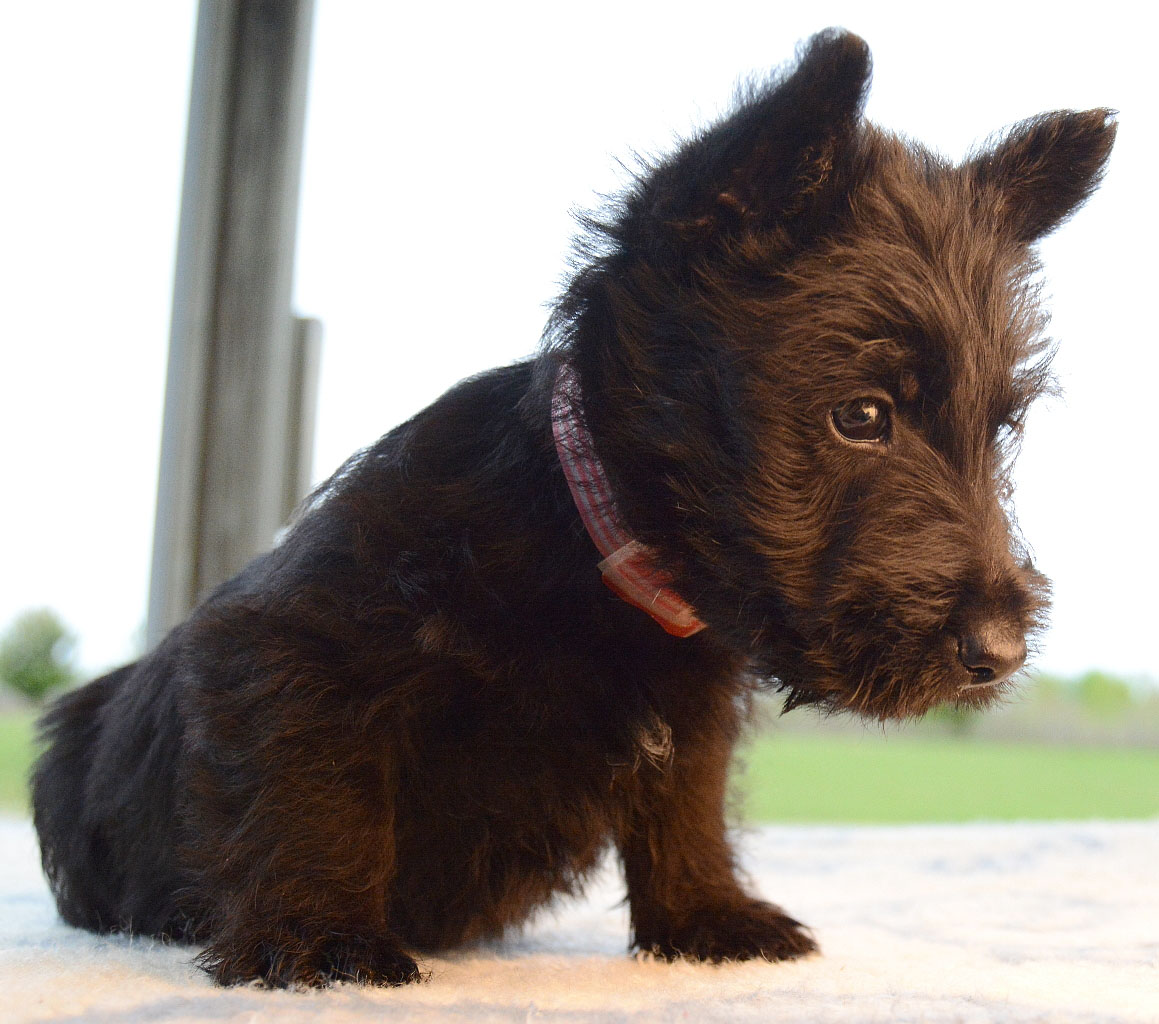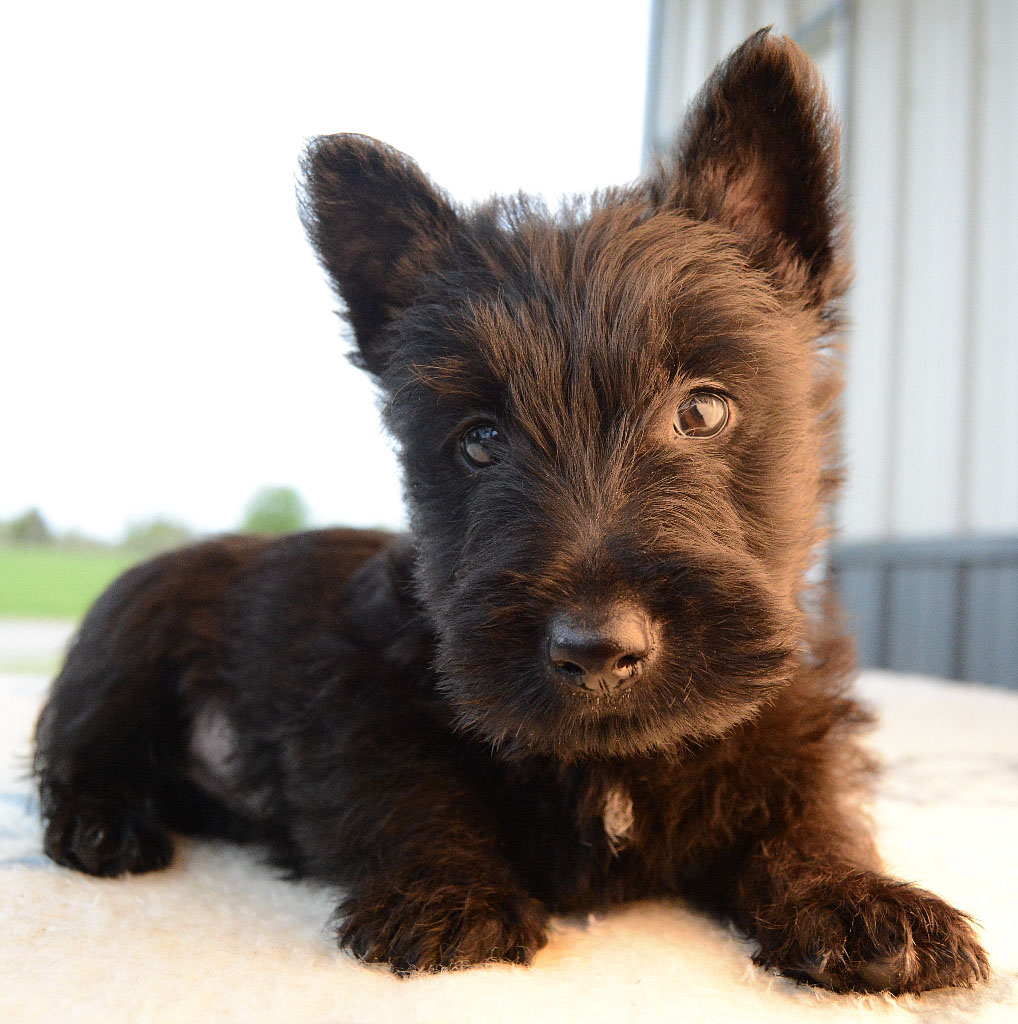 Girl #2
She seems to be very curious about everything and she seems to pay attention better than most. I think she is pretty smart.
I will classify her as brindle, her brindle is kind of unique and I love it.
Her body is pretty much black but her head and chest and under her tail and her feet...lots of brindle.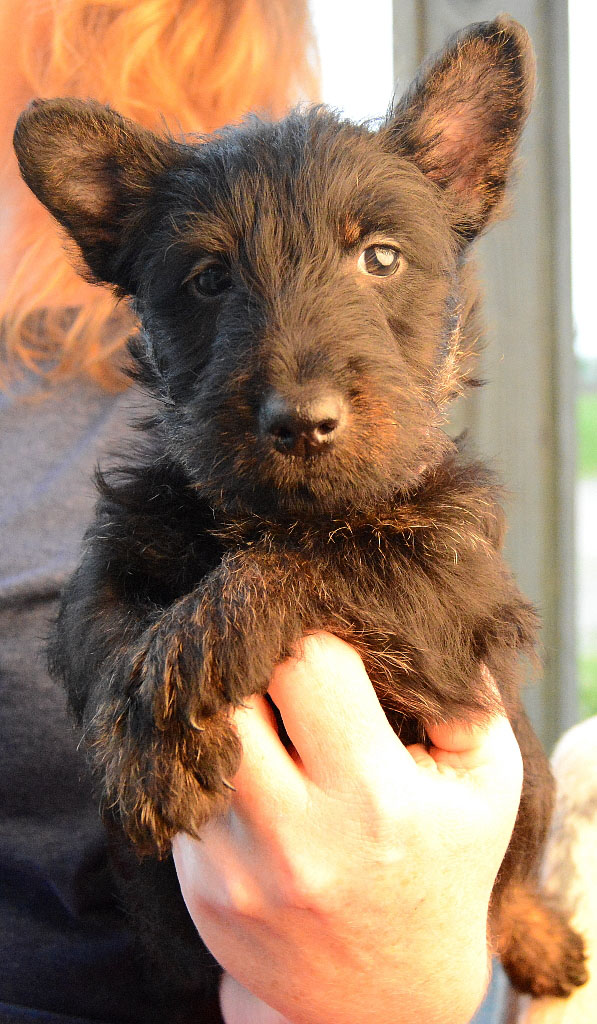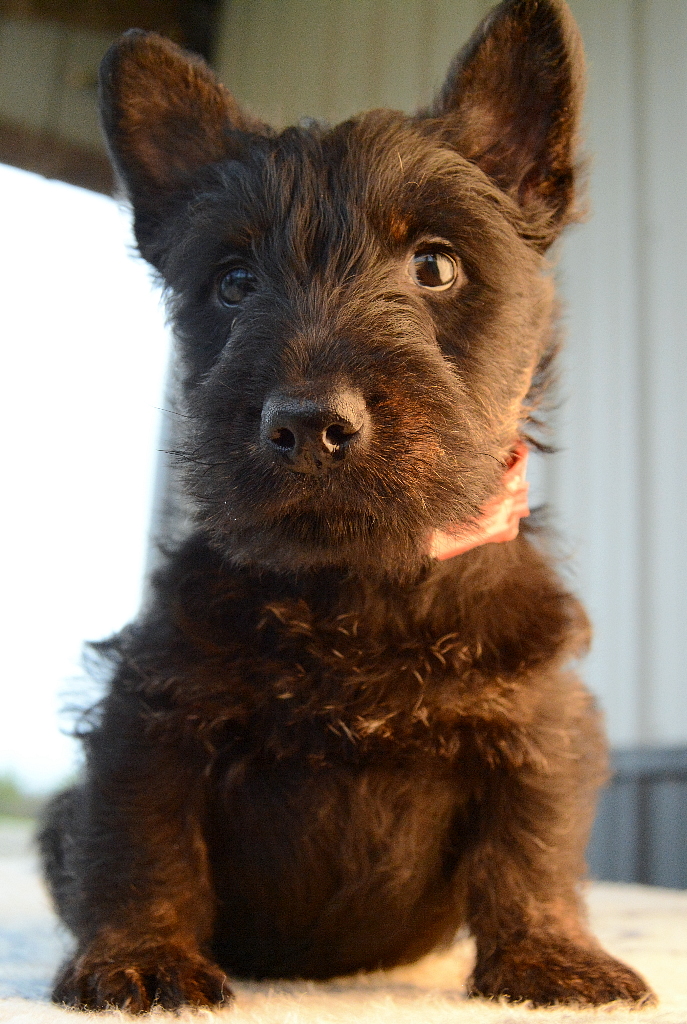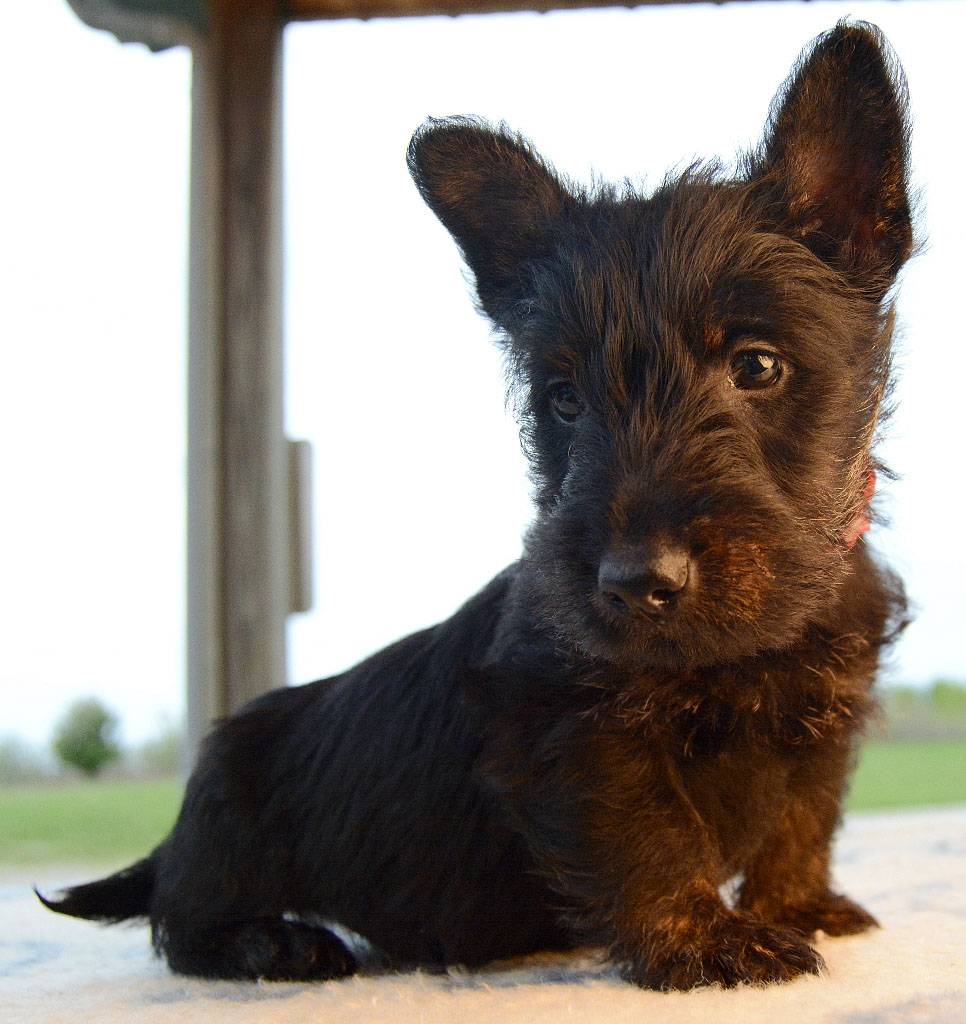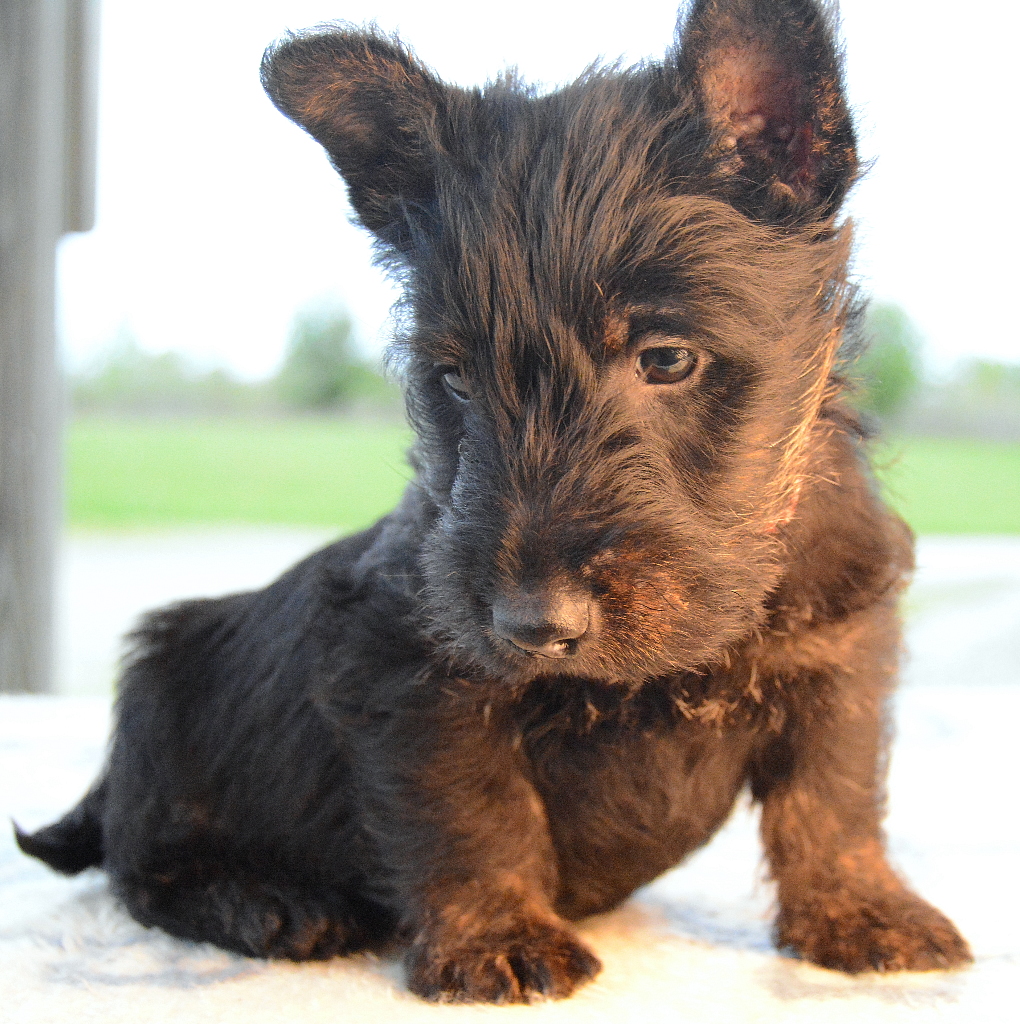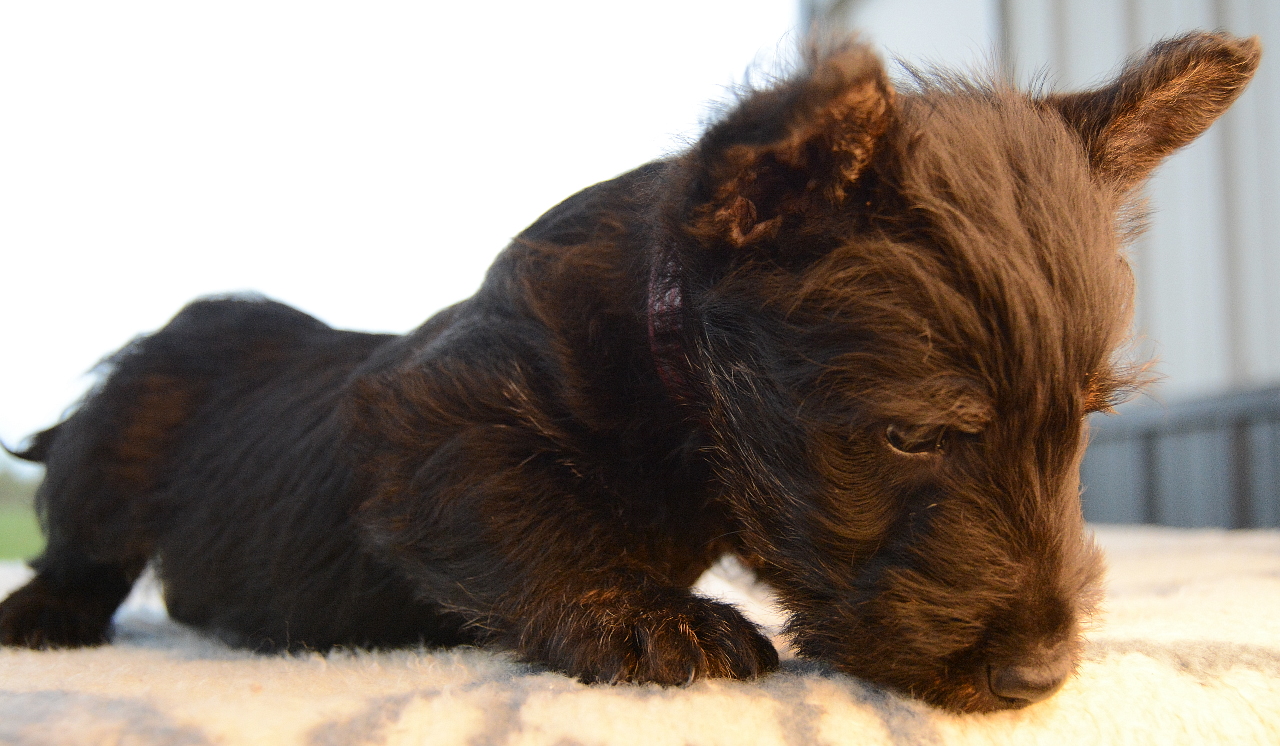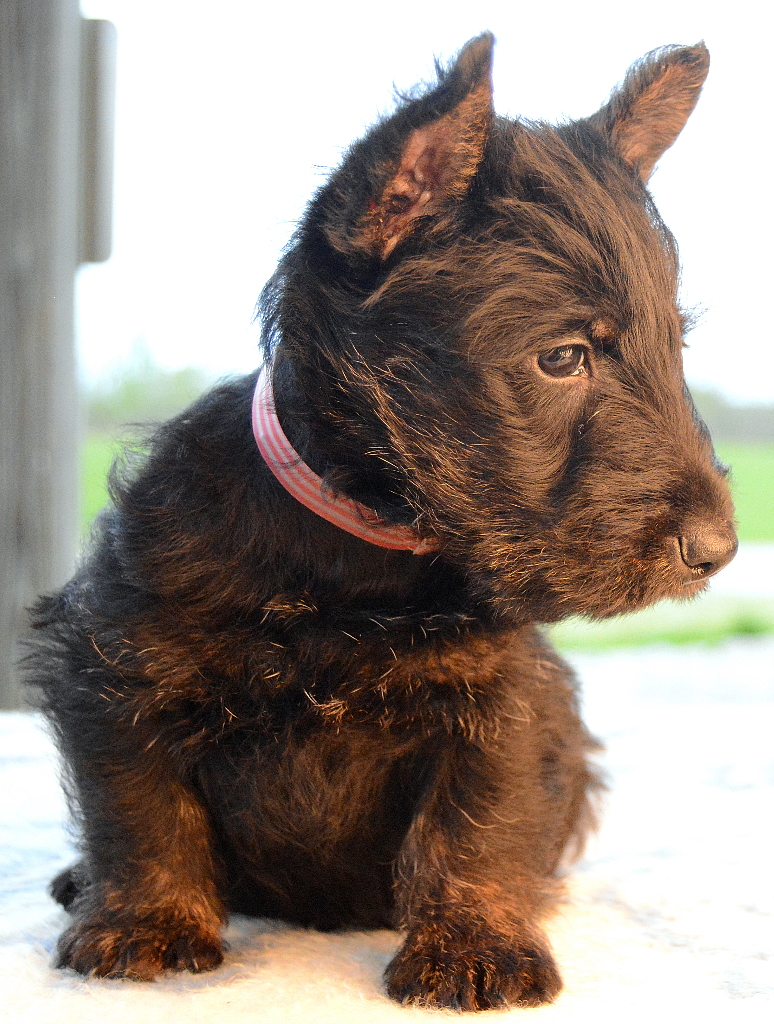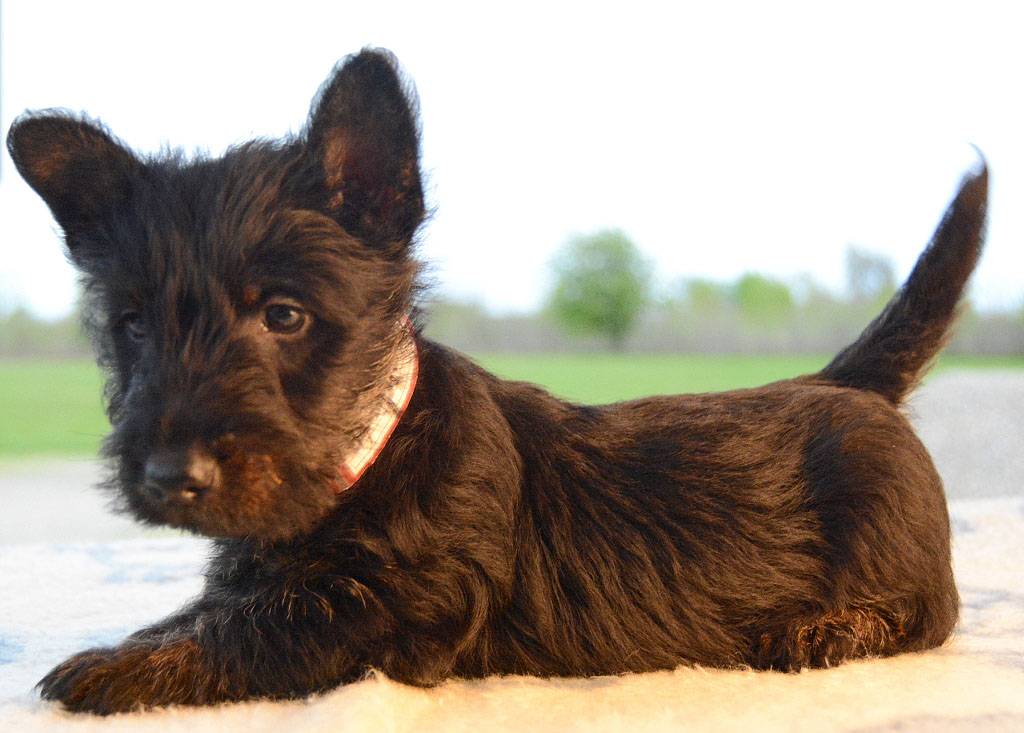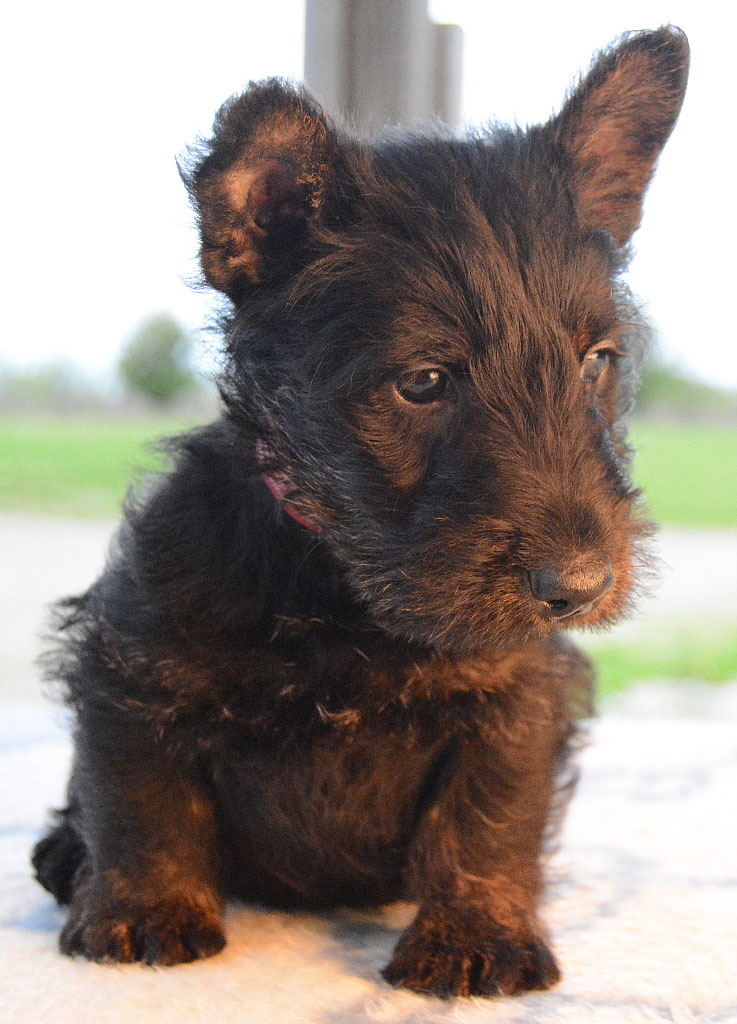 The End.
Please check us out on Facebook for some BONUS pictures of this litter.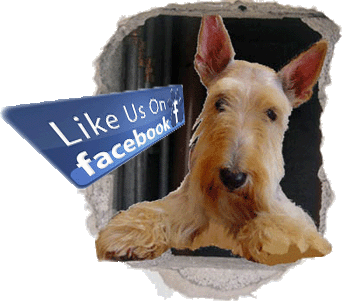 4-19-2021
On March 14th 2021, Dusty and George had a beautiful litter of 6.
2 girls and 4 boys, mostly black with some black-brindle mixed in.
I am placing these pups to folks on my waiting list.
If you would like to be added to my waiting list (no obligation) Please Click HERE
Prices, terms, email address and phone number are located here.
These pups will be ready to go home on Saturday, May 15th, 2021
This litter is just now weaning, they will go for 1st vet check and shots in one week.
Here are their 1st pictures.
Please come back in about 10 to 14 days for a HUGE picture update.
All 6
The girls are on the left 4 boys on the right


Just the boys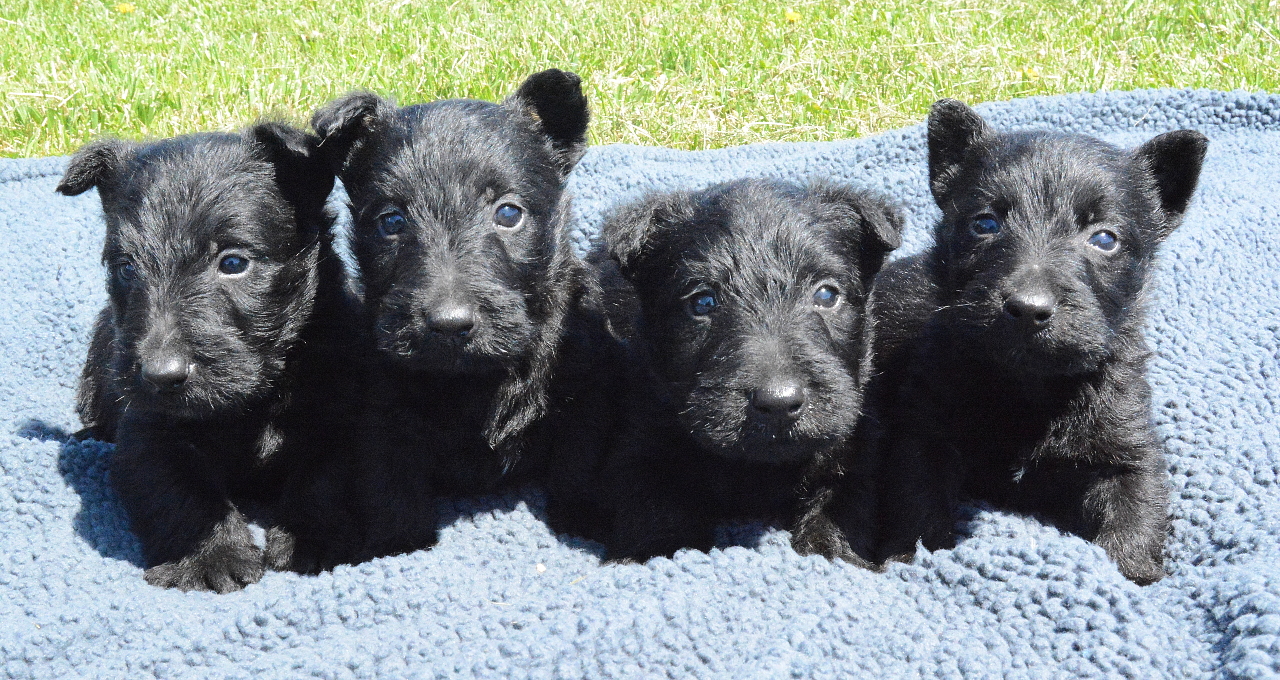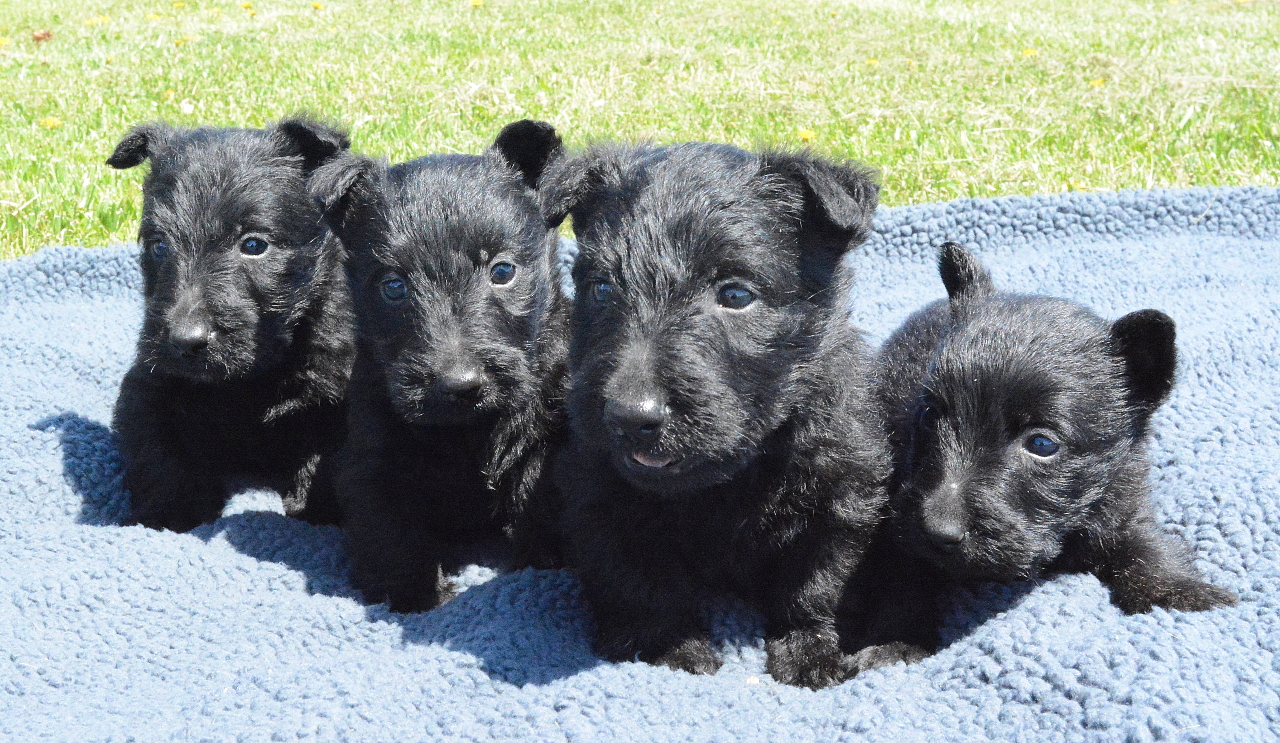 Just the girls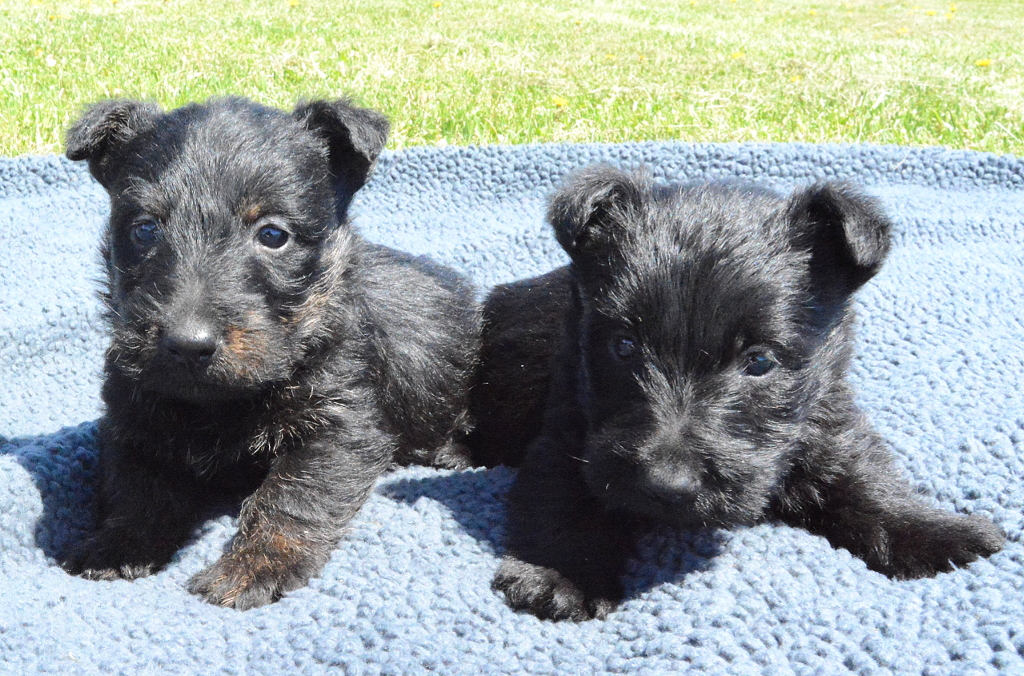 Please come back in about 10 to 14 days for a HUGE picture update.