Sugar and Silver's February 28th, 2021 litter
Newest pictures are at the top of the page, the further down you look, the younger the pups.
--------------------------------------------------------------
04-19-2021
WARNING BIG UPDATE, PLEASE LET ALL PICTURES LOAD.
These pups have had their 1st vet check and inoculations, everyone is doing great and growing fast.
They are now 100% weaned.
Here are the new pictures.
Everyone has a new ID collar, this will remain with them until they go home.
The boys are in green, the girls are wearing orange.
The Girls
B Girl #1 (black-brindle)
She's cautious at first but she's also observant.
Once she feels safe she likes to explore or play, your choice.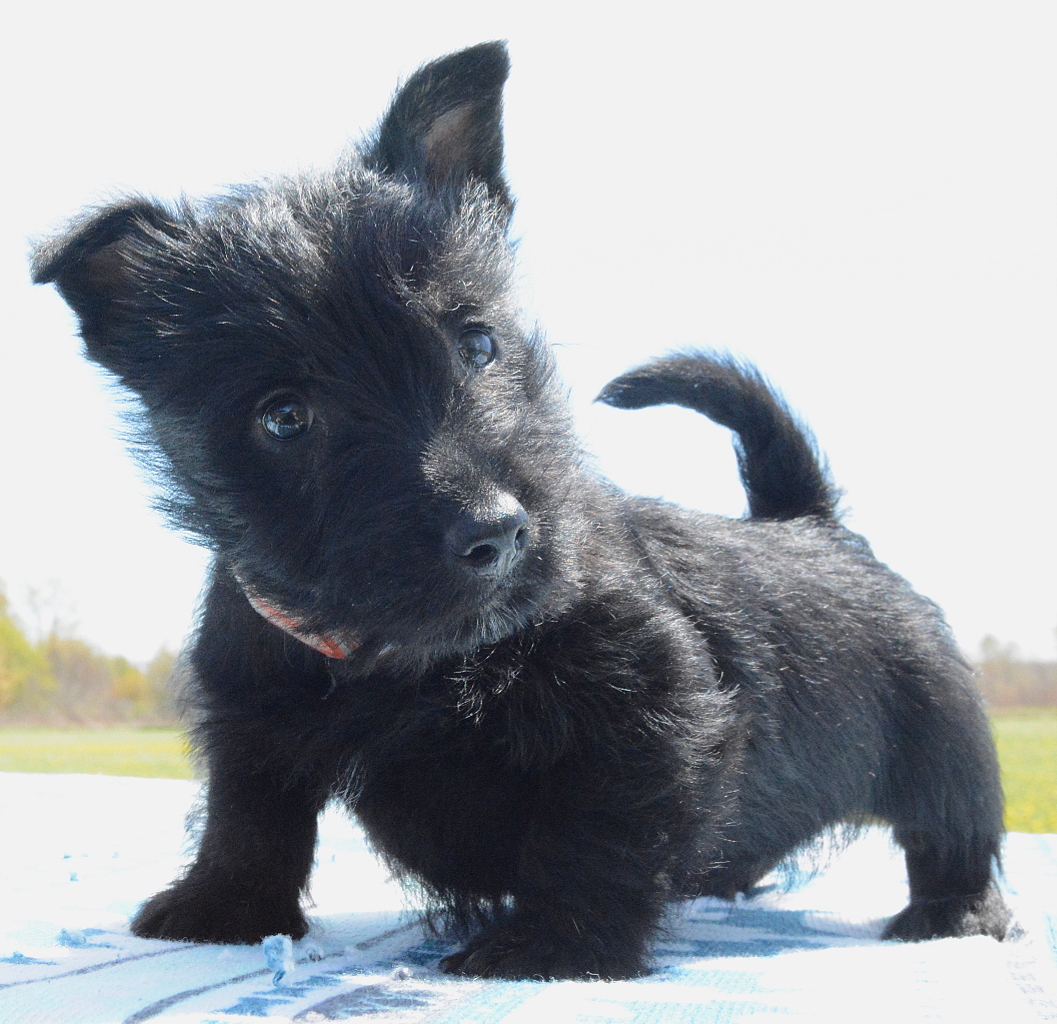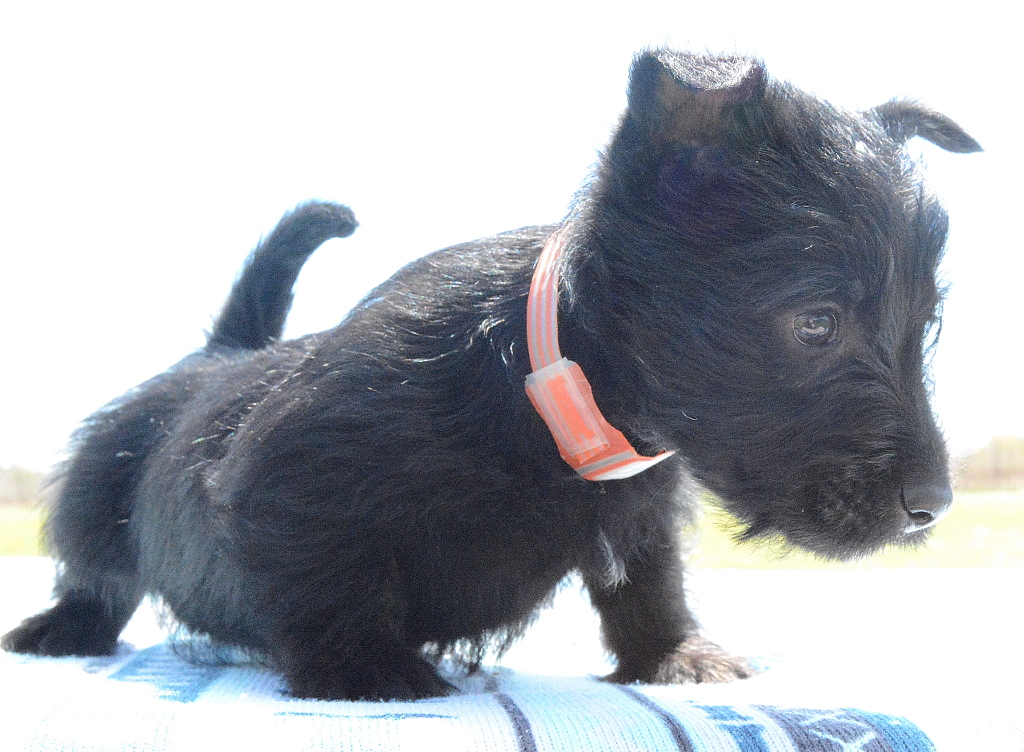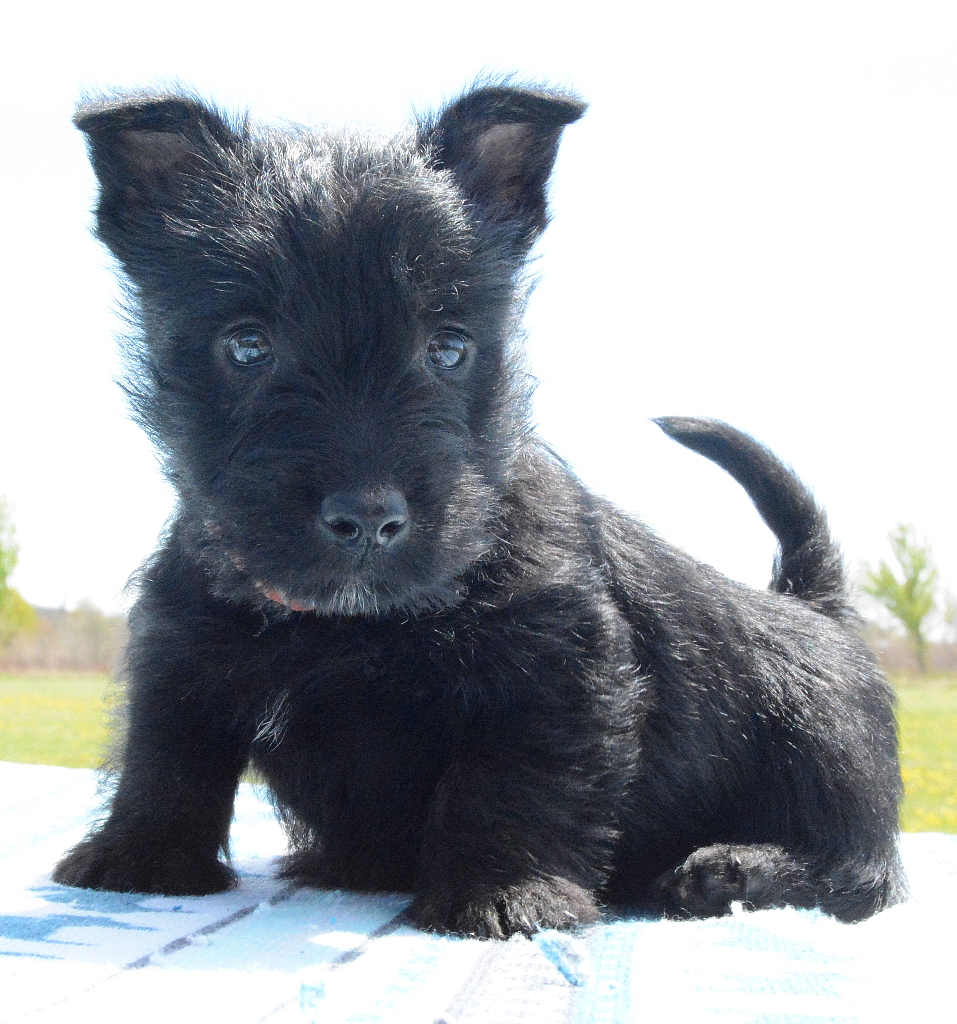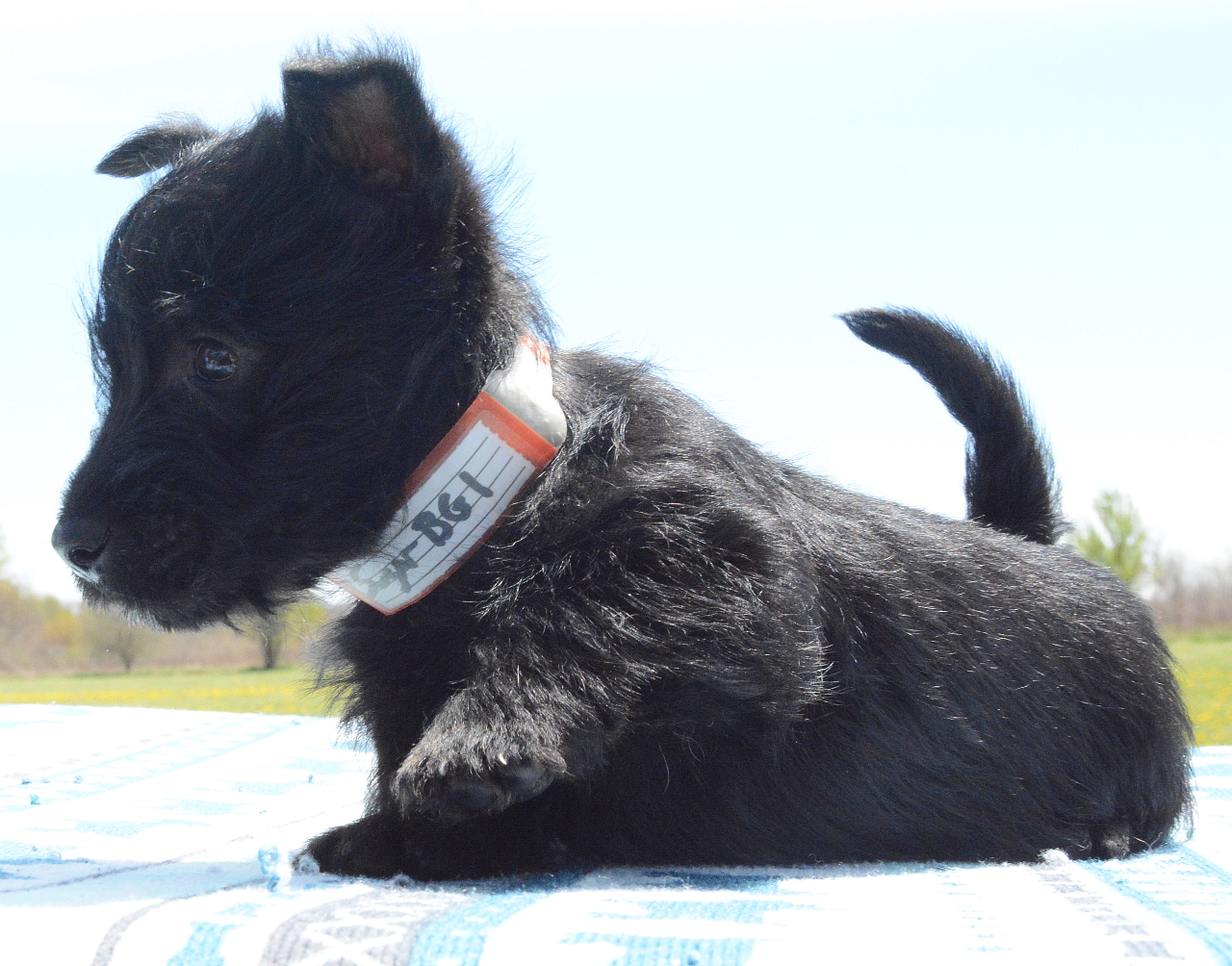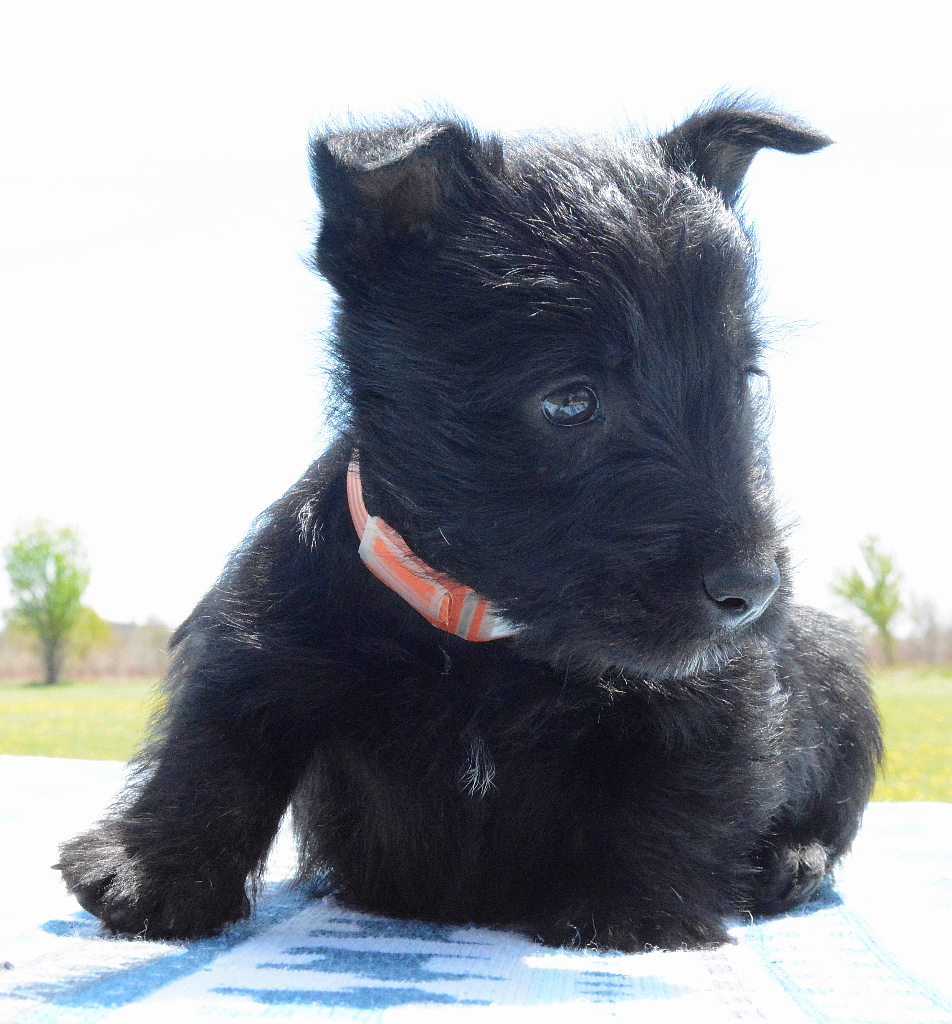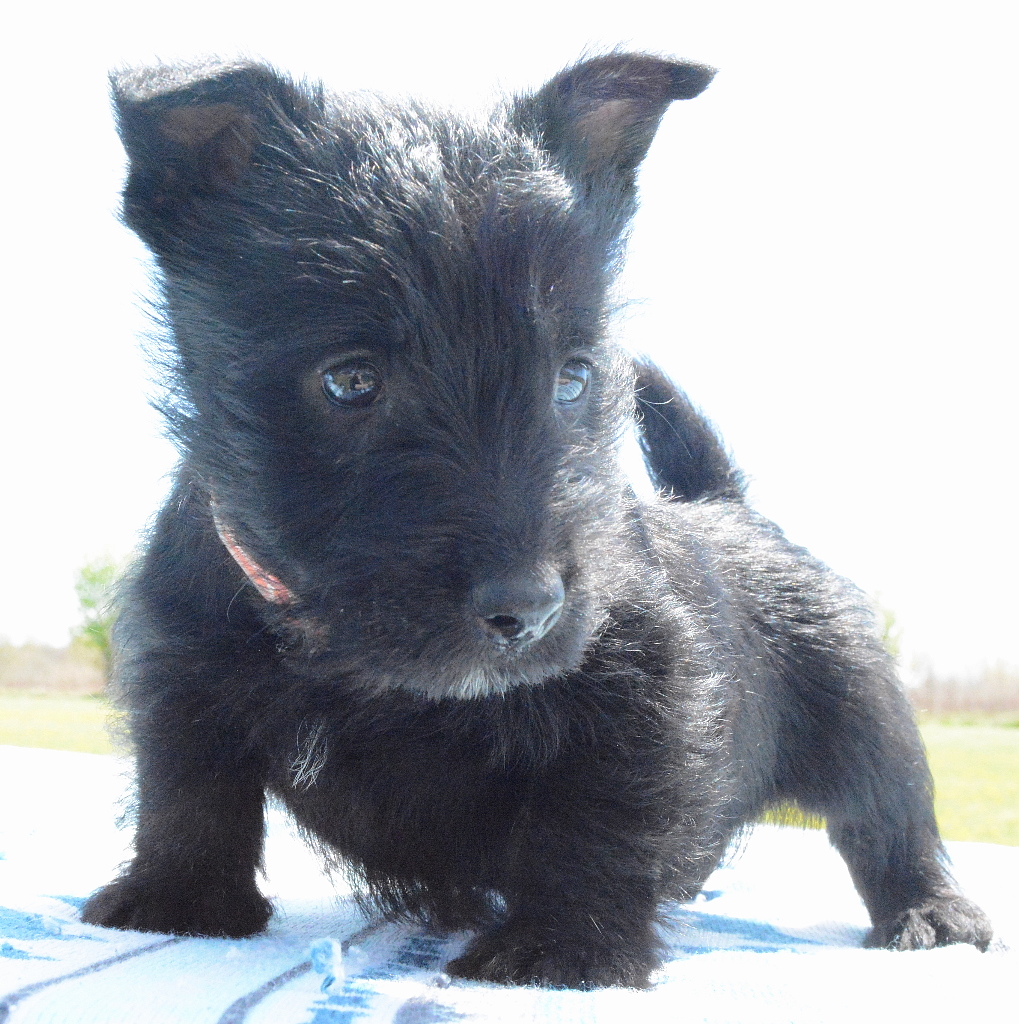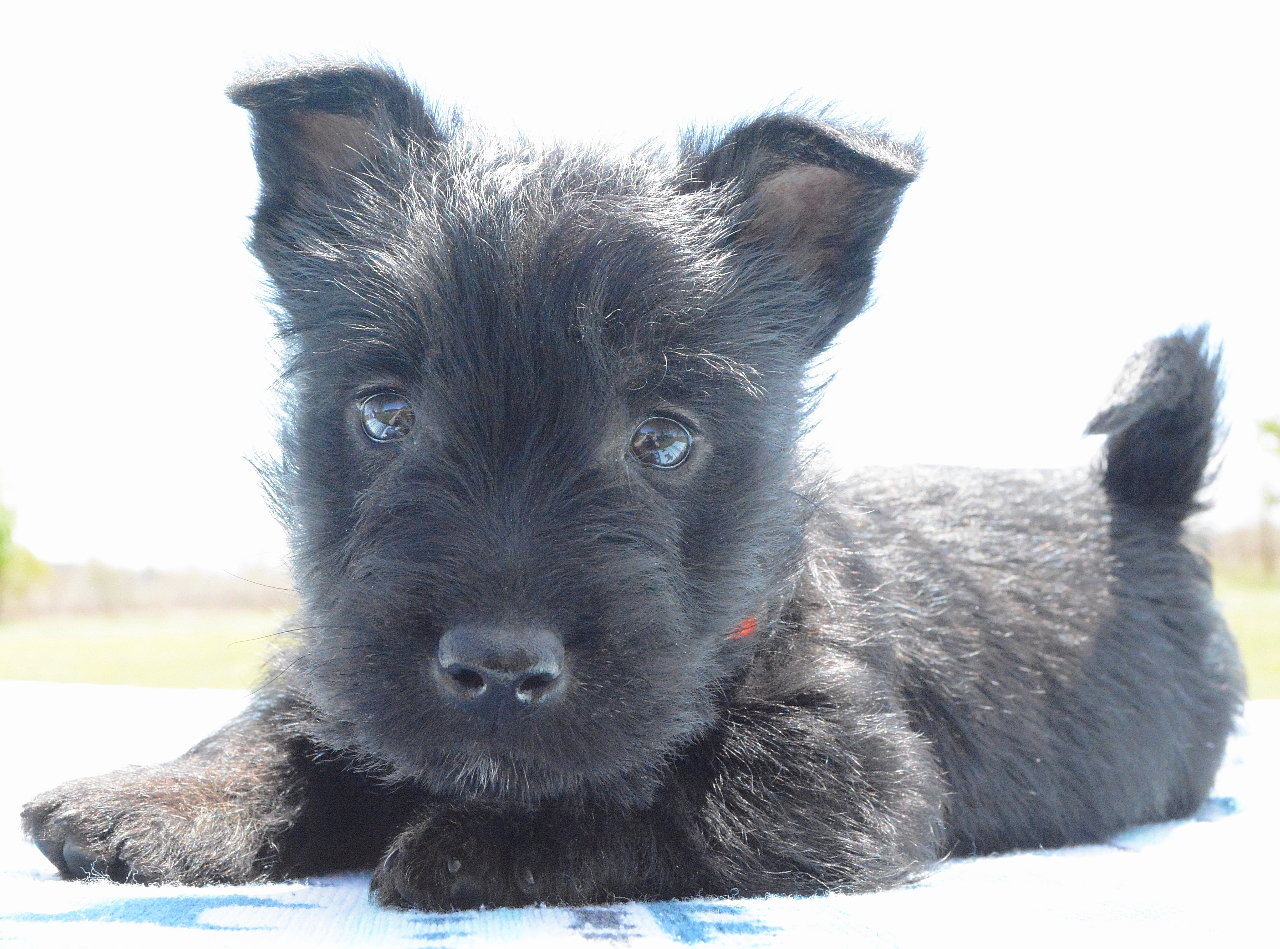 B Girl #2 (brindle)
Little miss happy pants. She loves everyone and everything.
She is too busy looking for hugs and people to bother worrying about being nervous.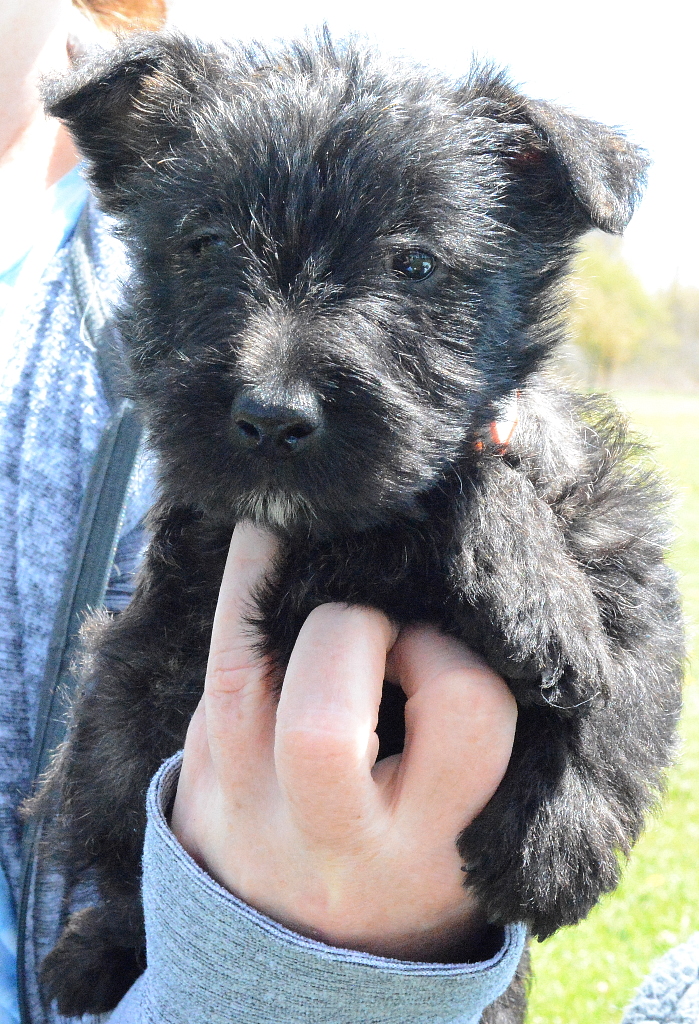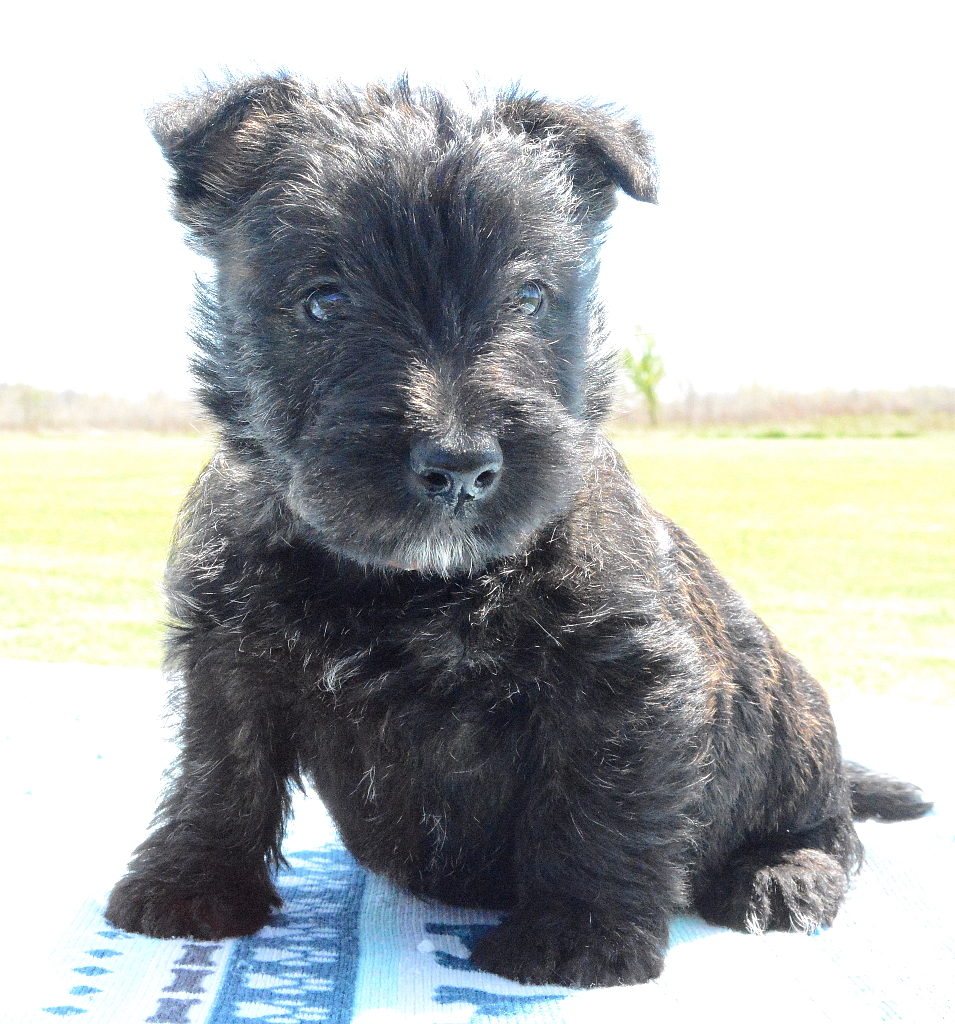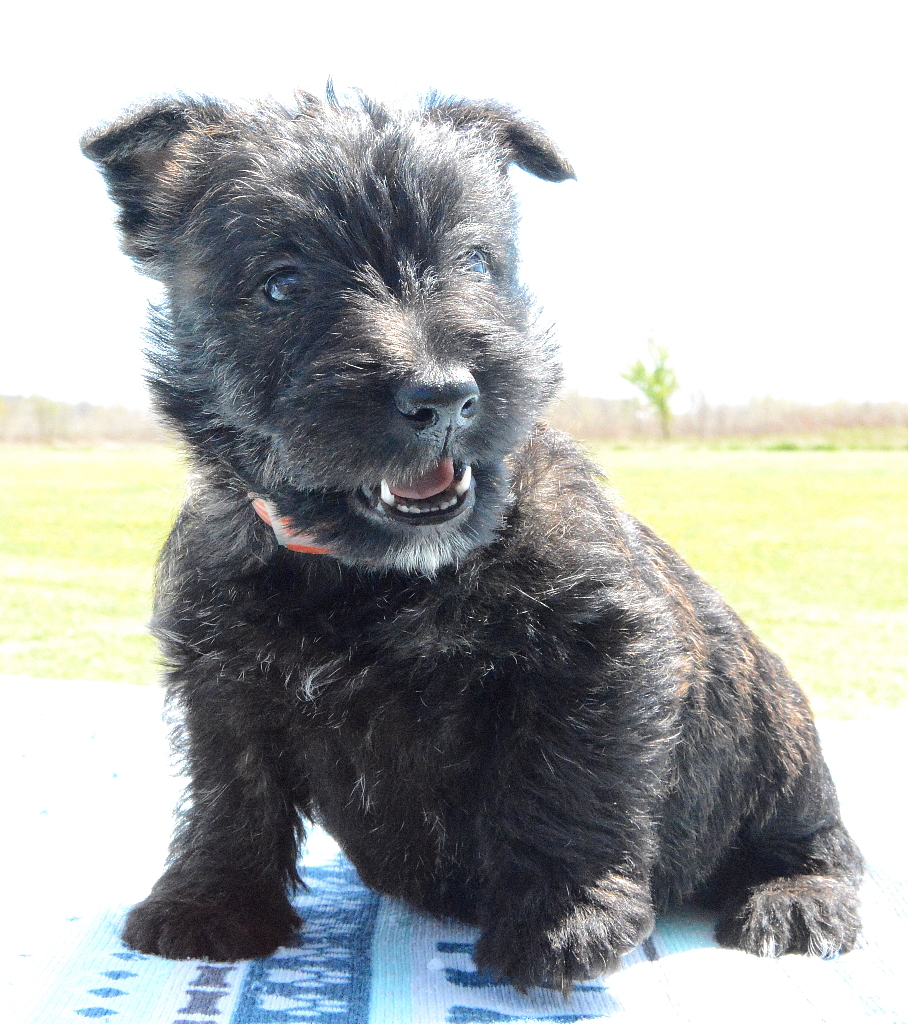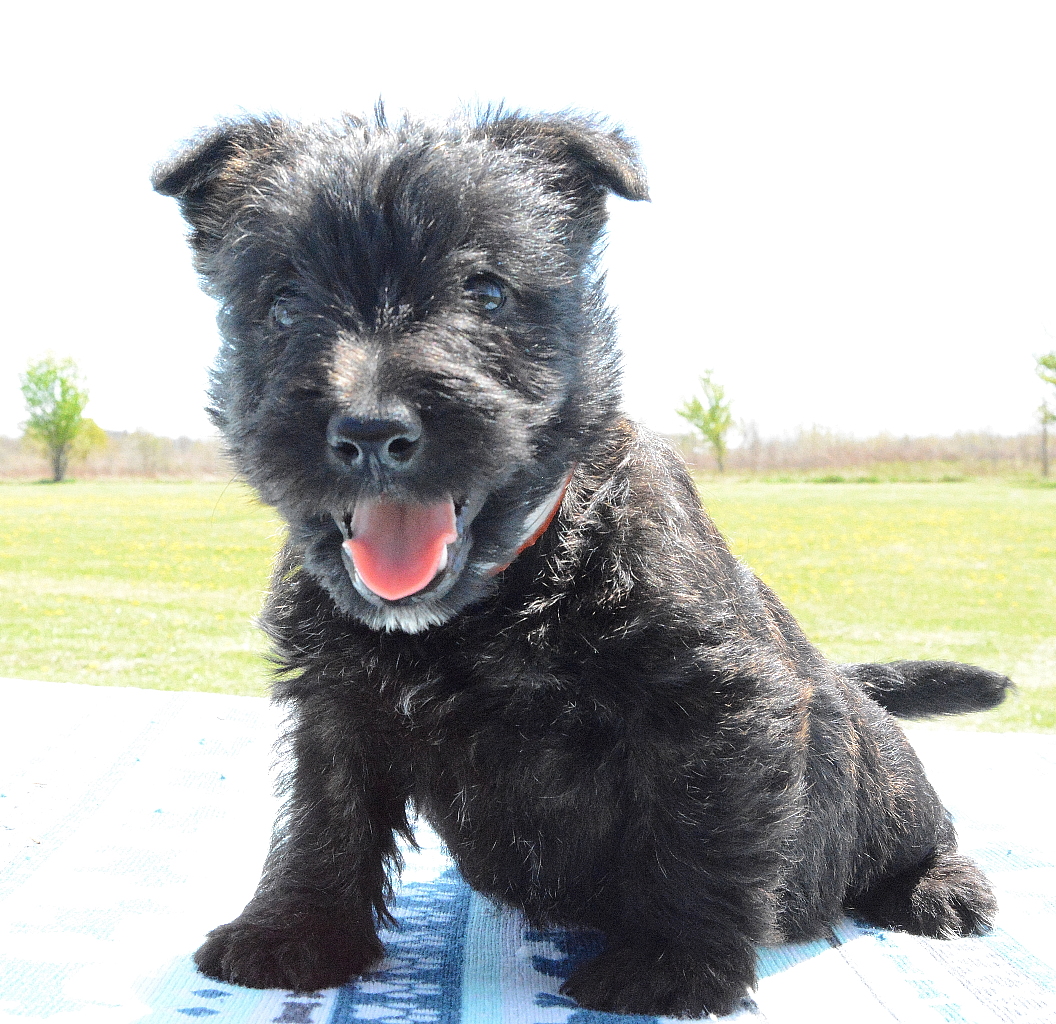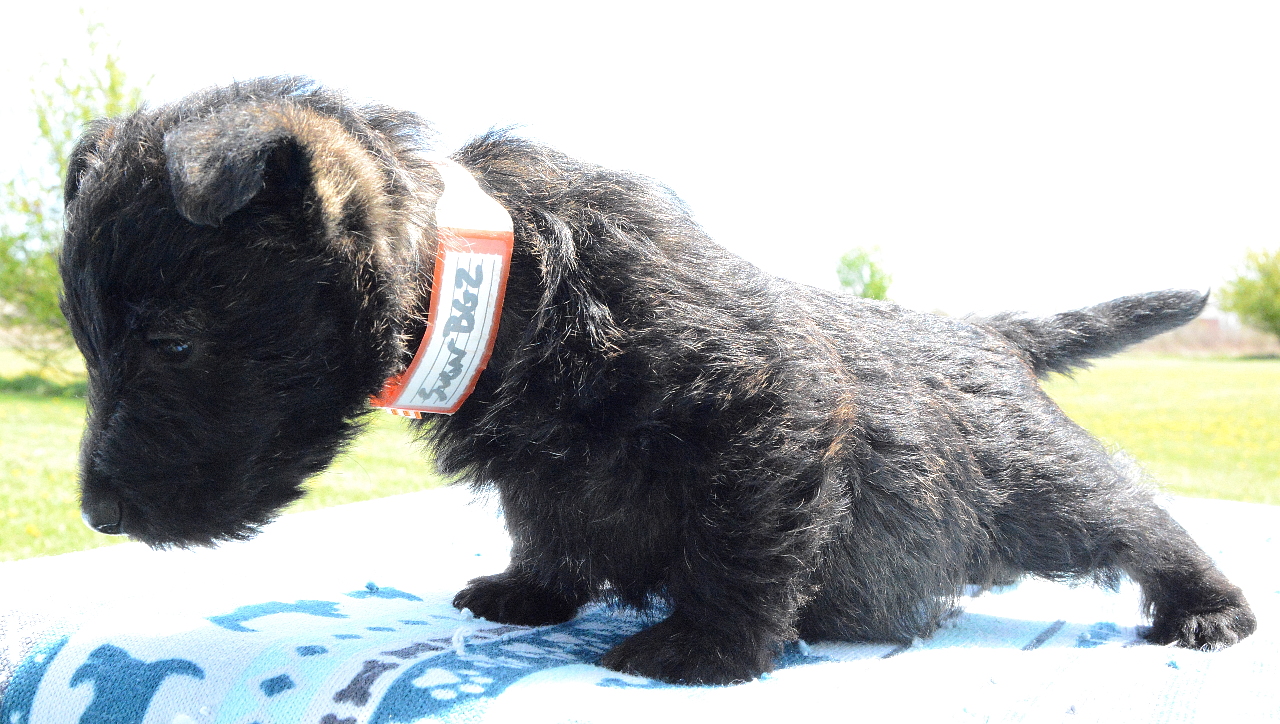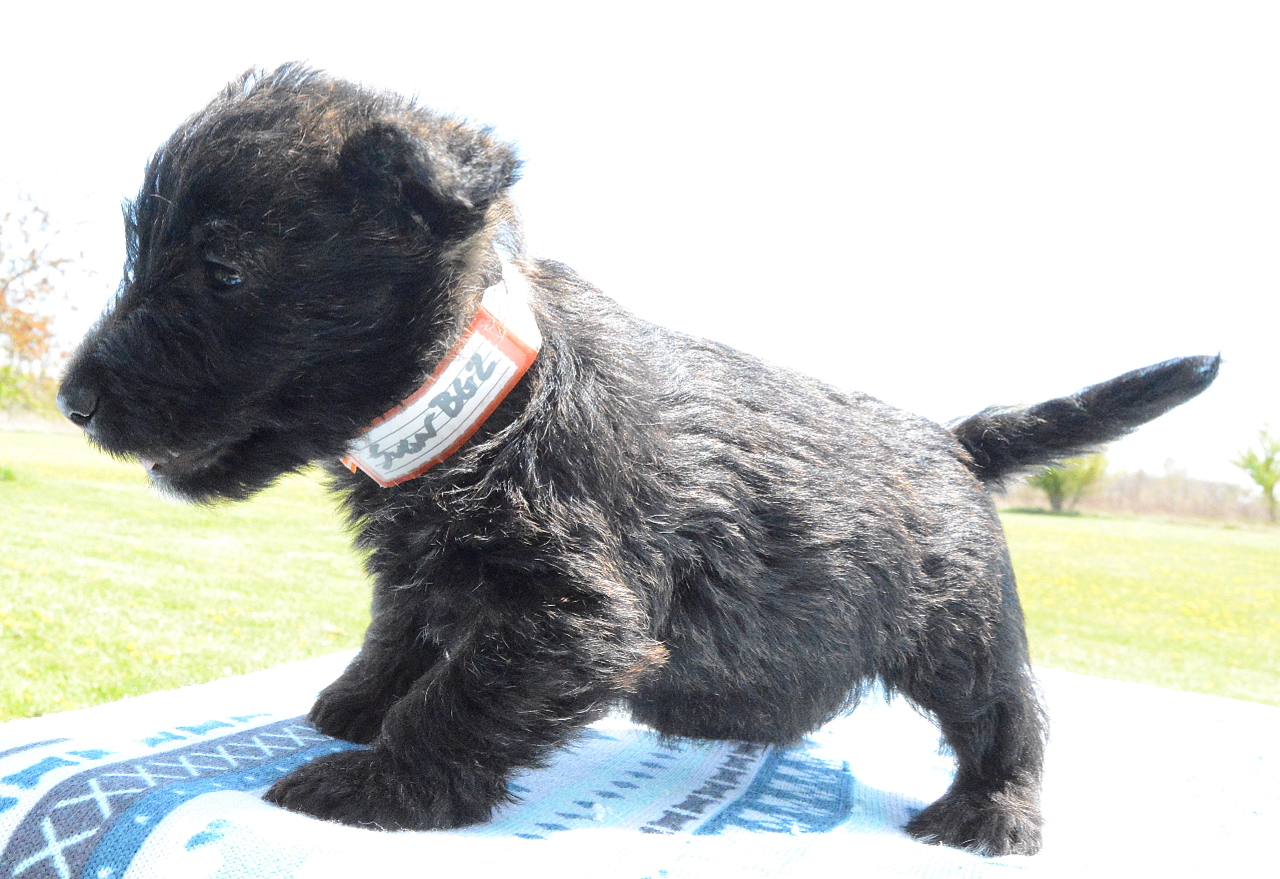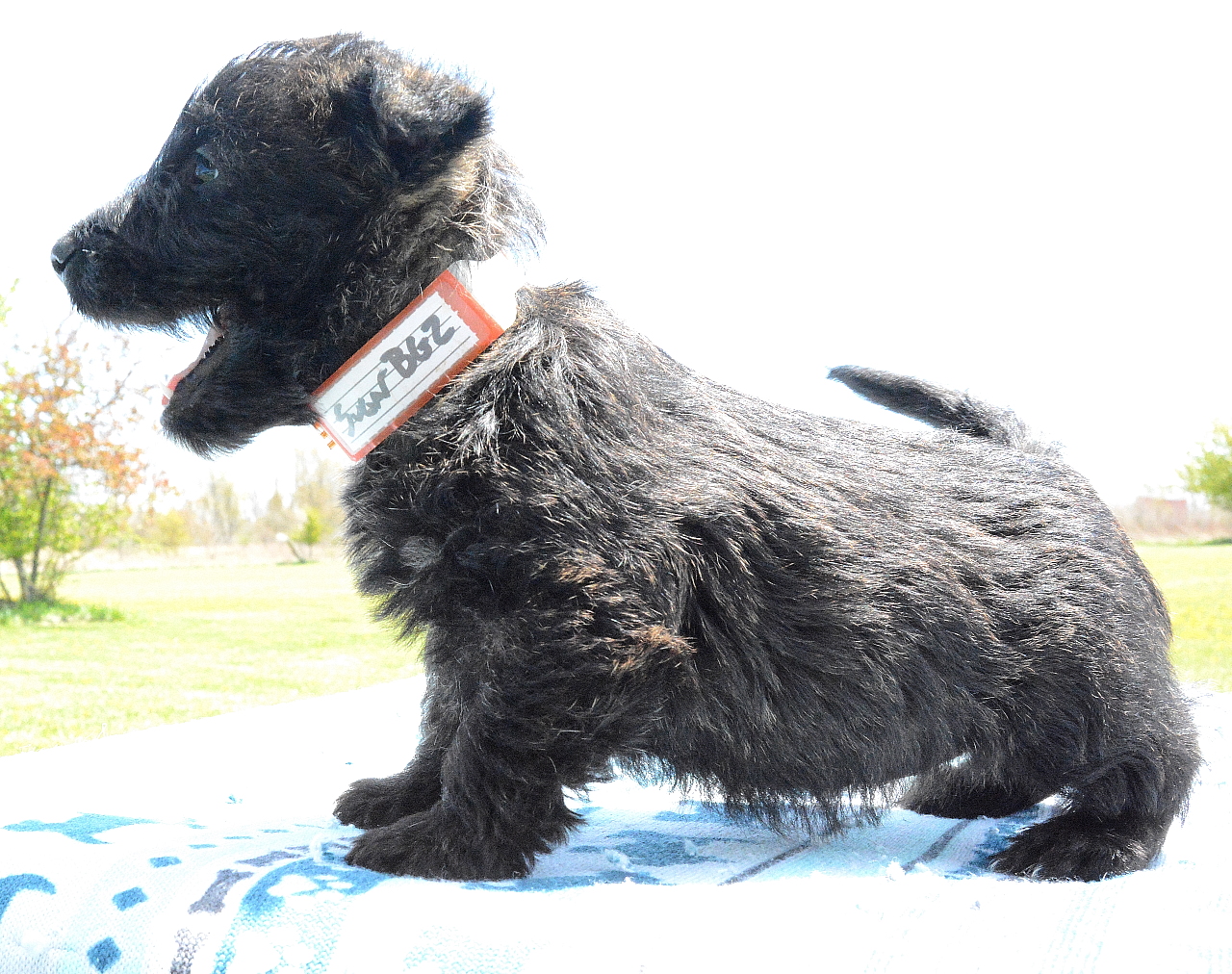 W Girl (wheaten)
A little cautious in the beginning but if you start talking baby talk to her, she is yours and you have a buddy for life!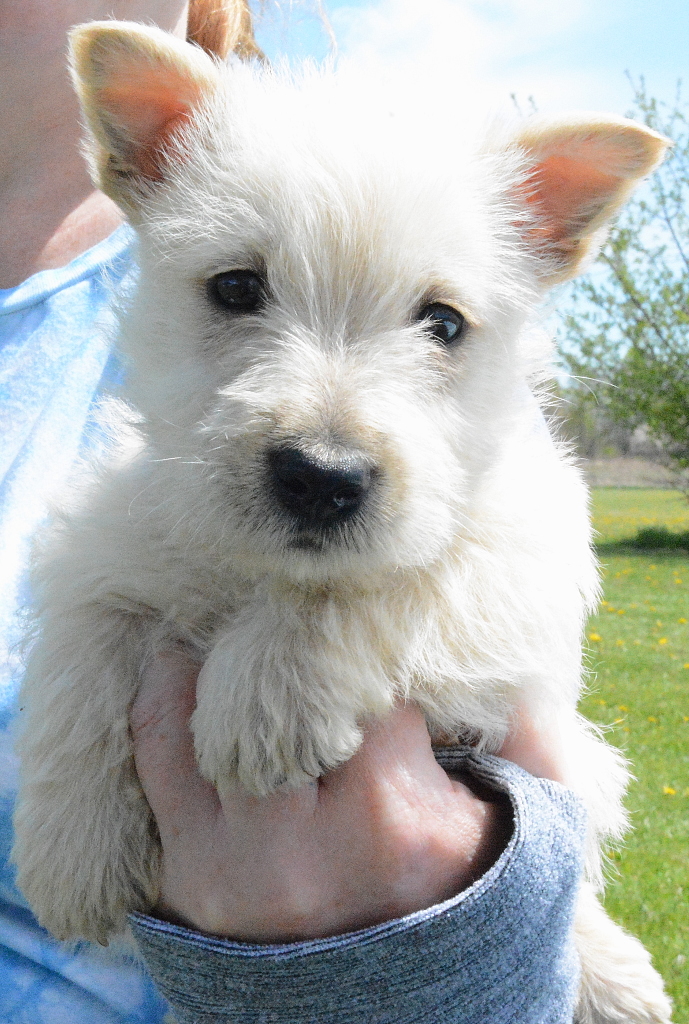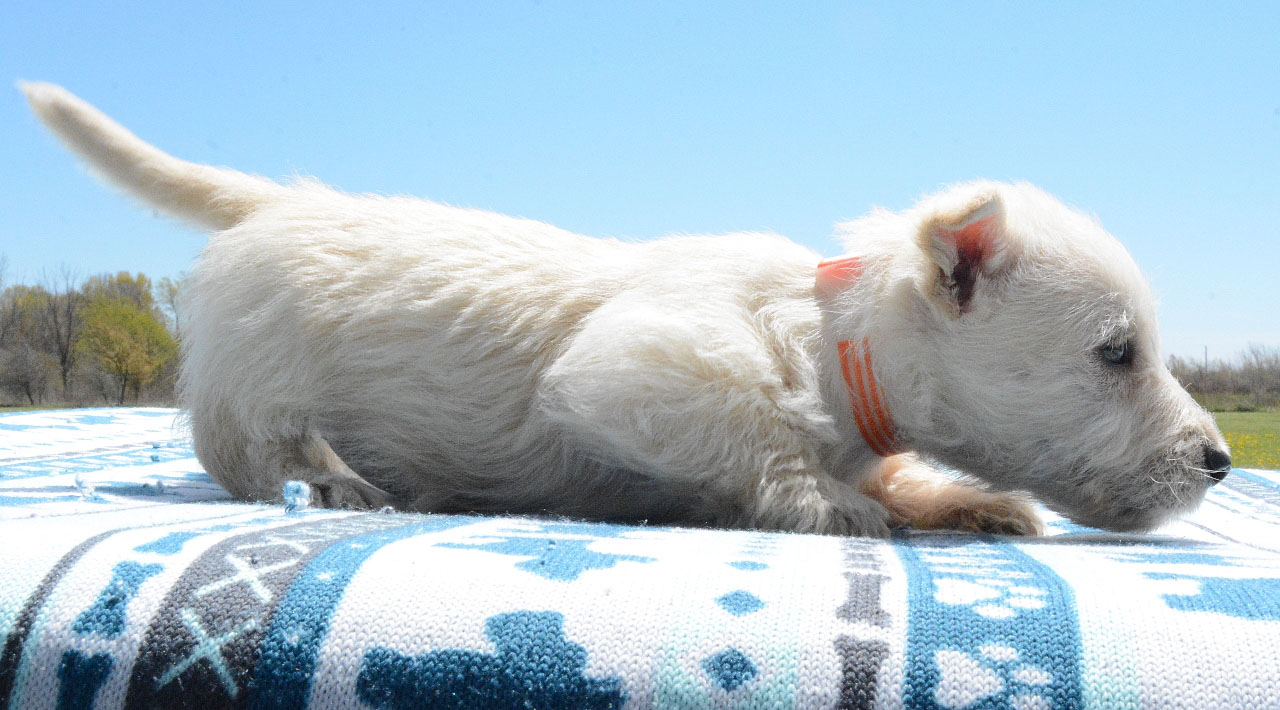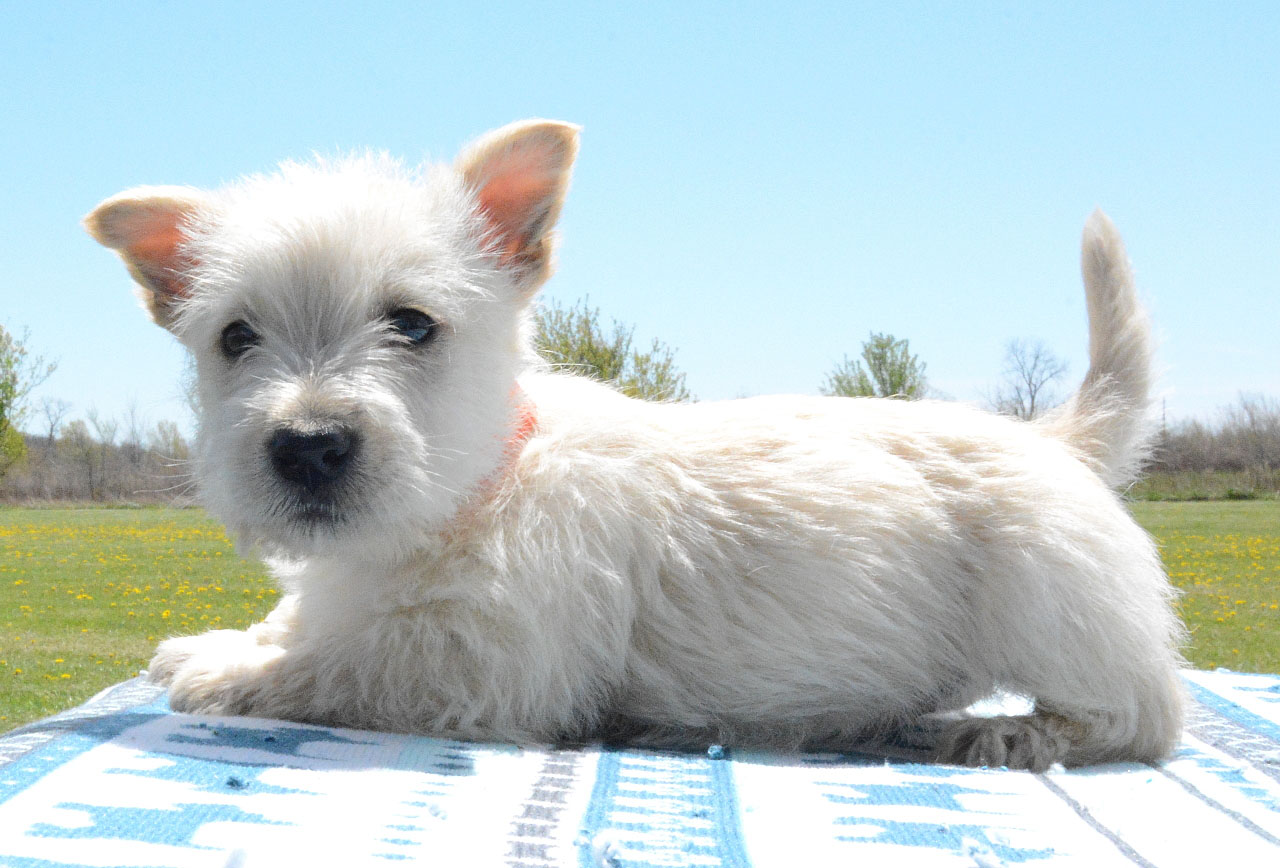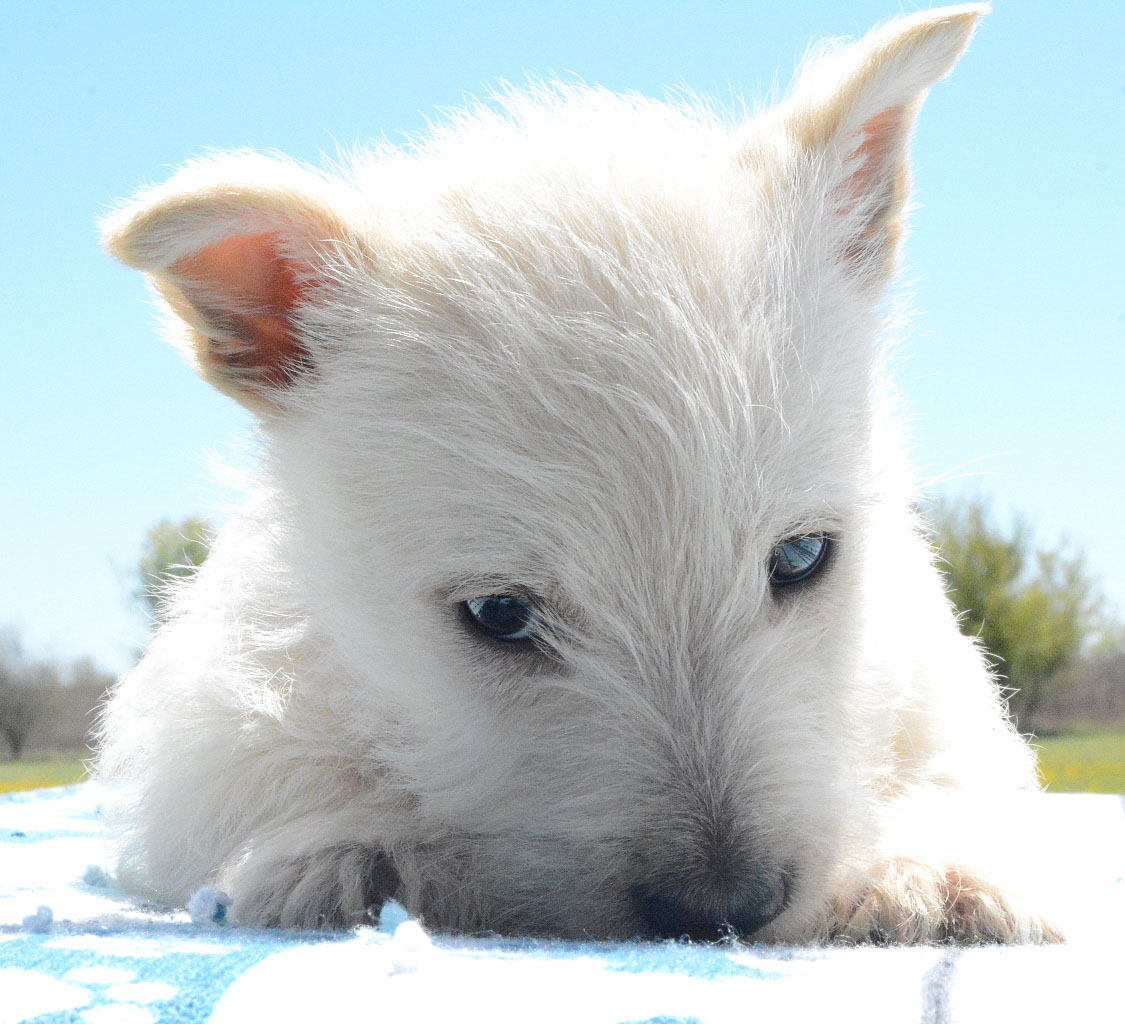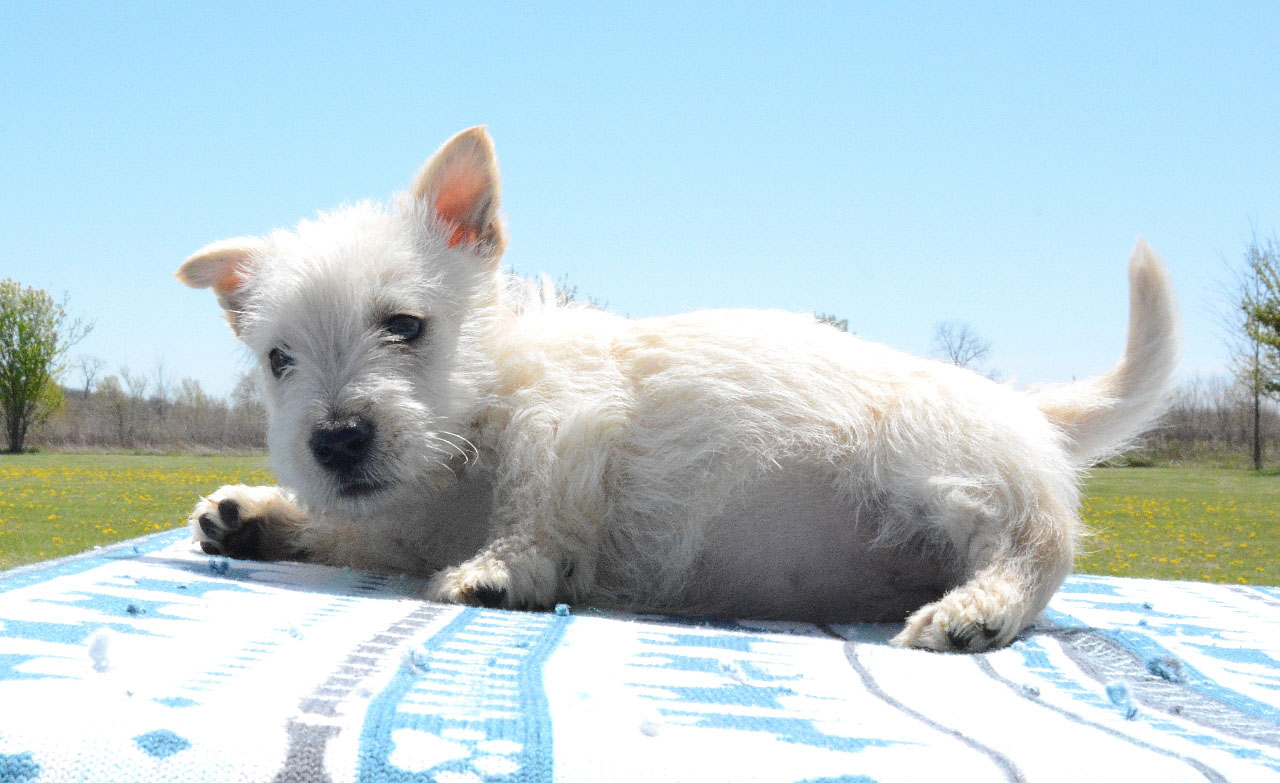 B Boy #1 (black-brindle)
He has an awesome calm demeanor about him.
He comes when you call him and he loves the attention but he is happy to entertain himself if you get busy.
I think he's a very smart boy.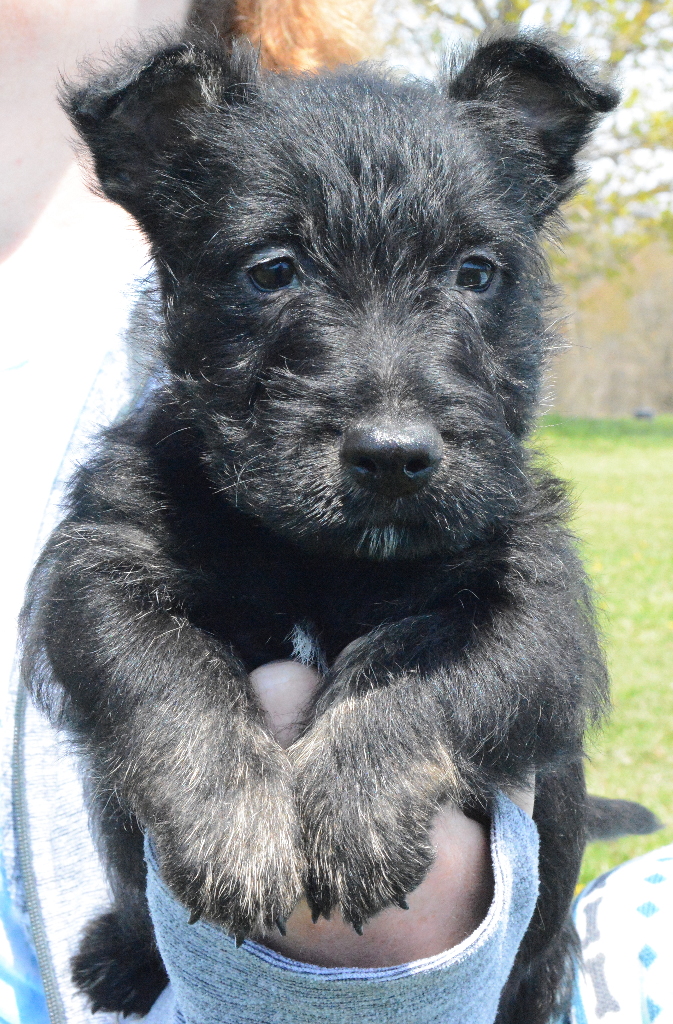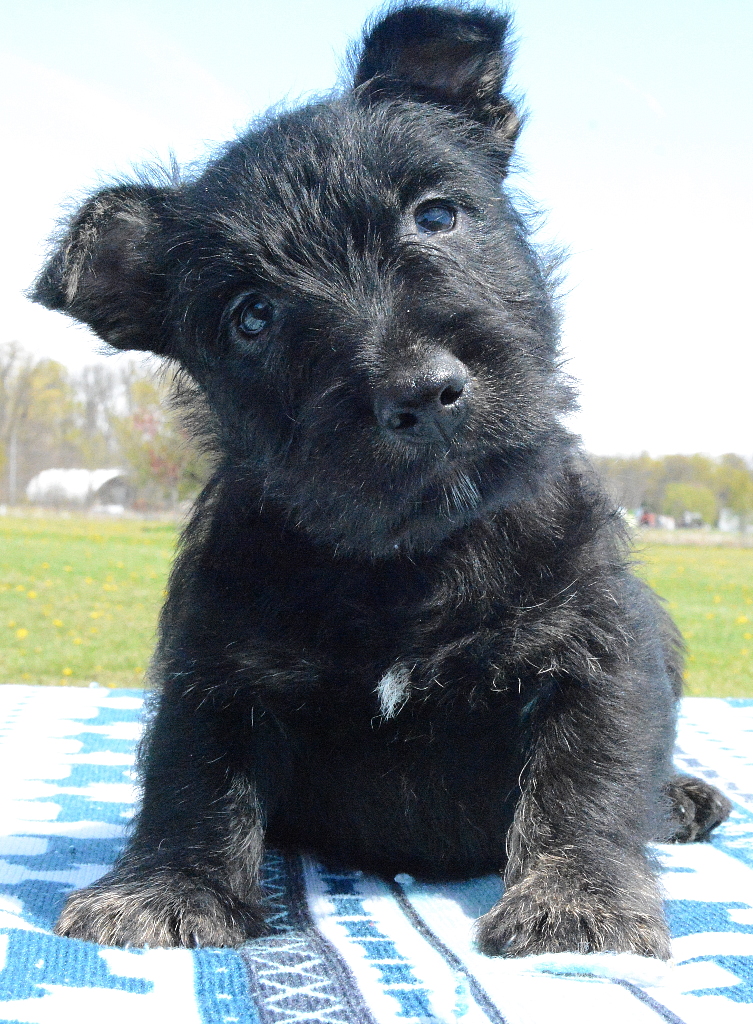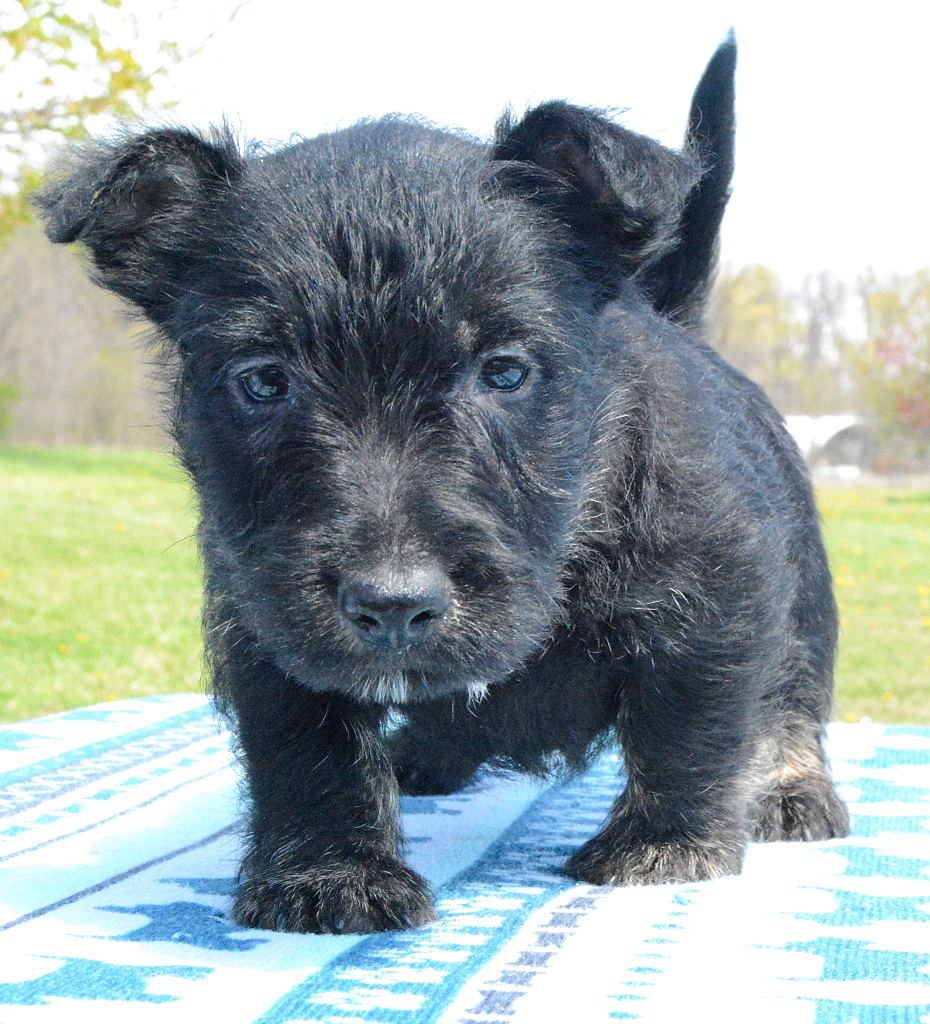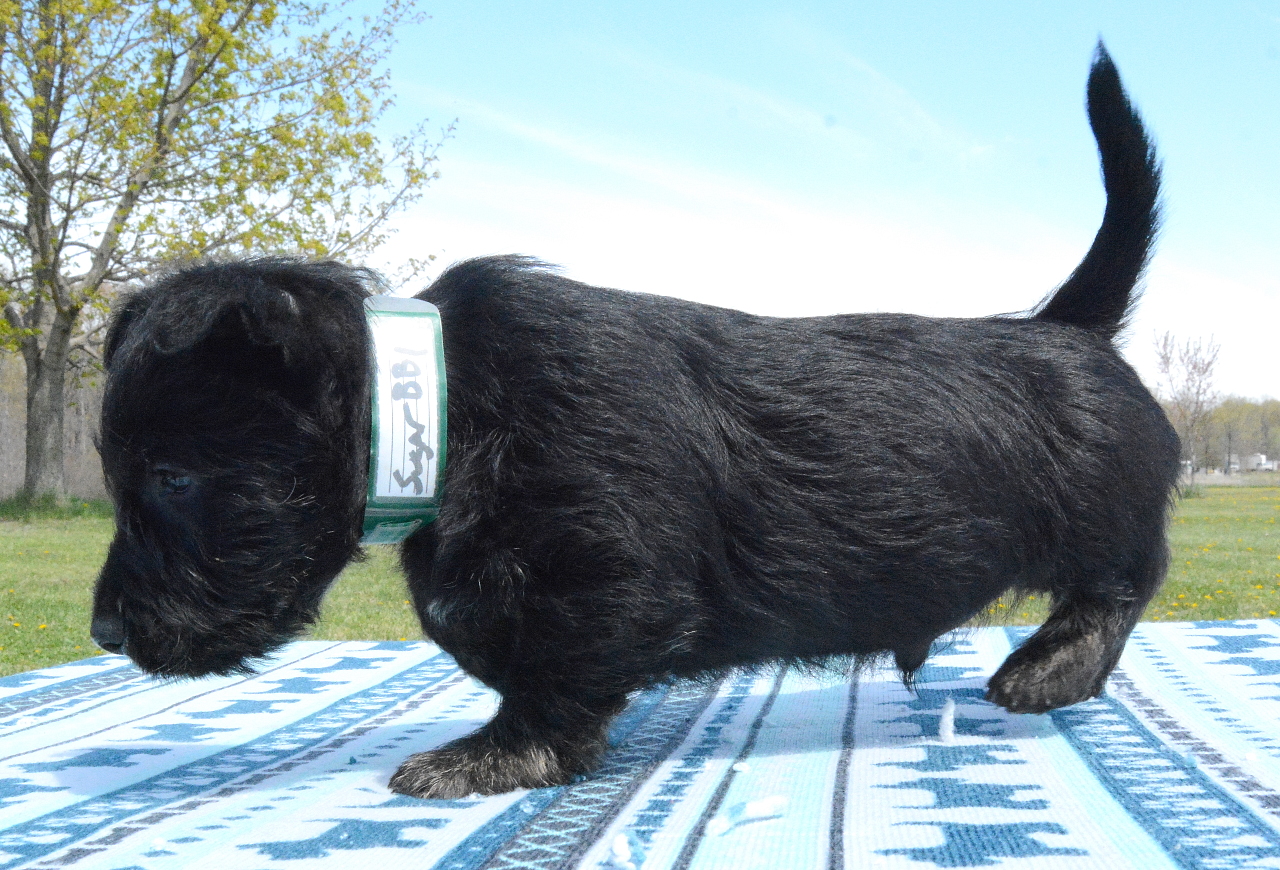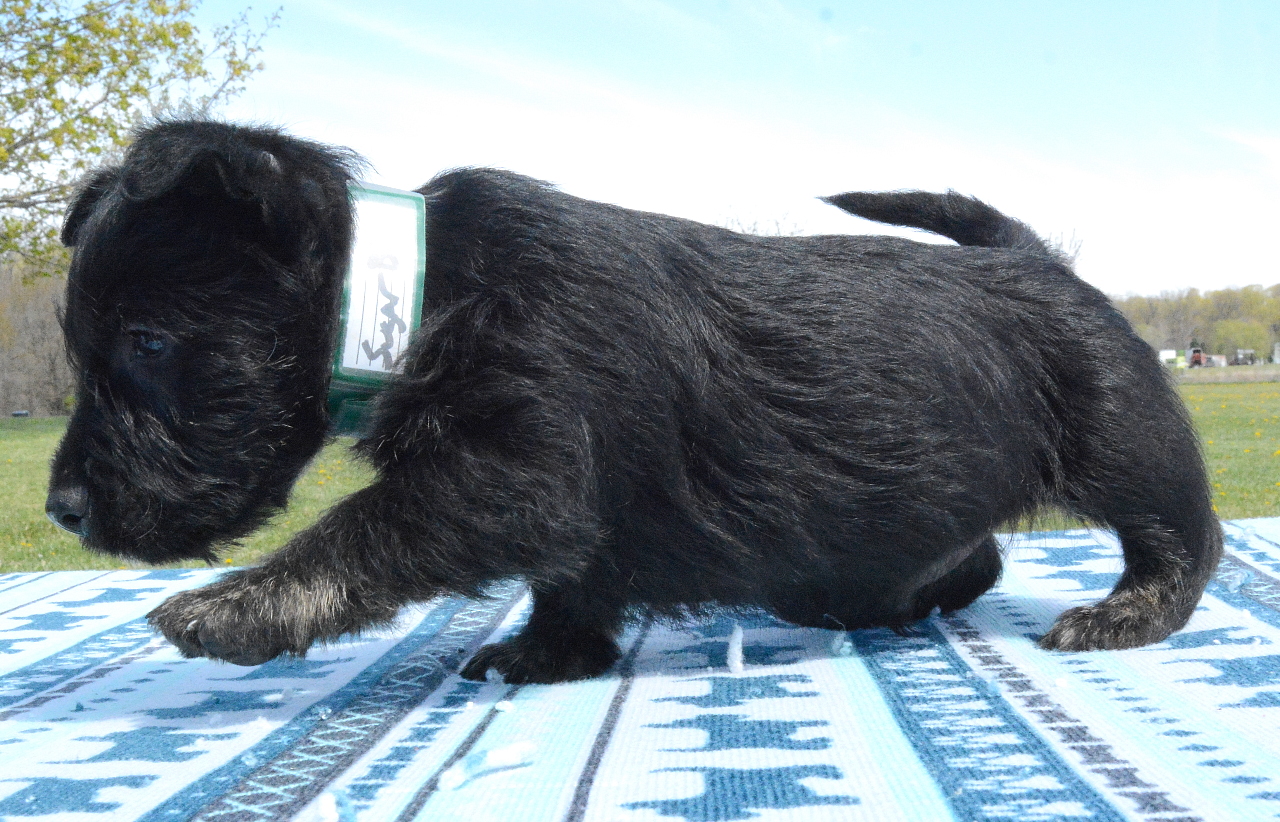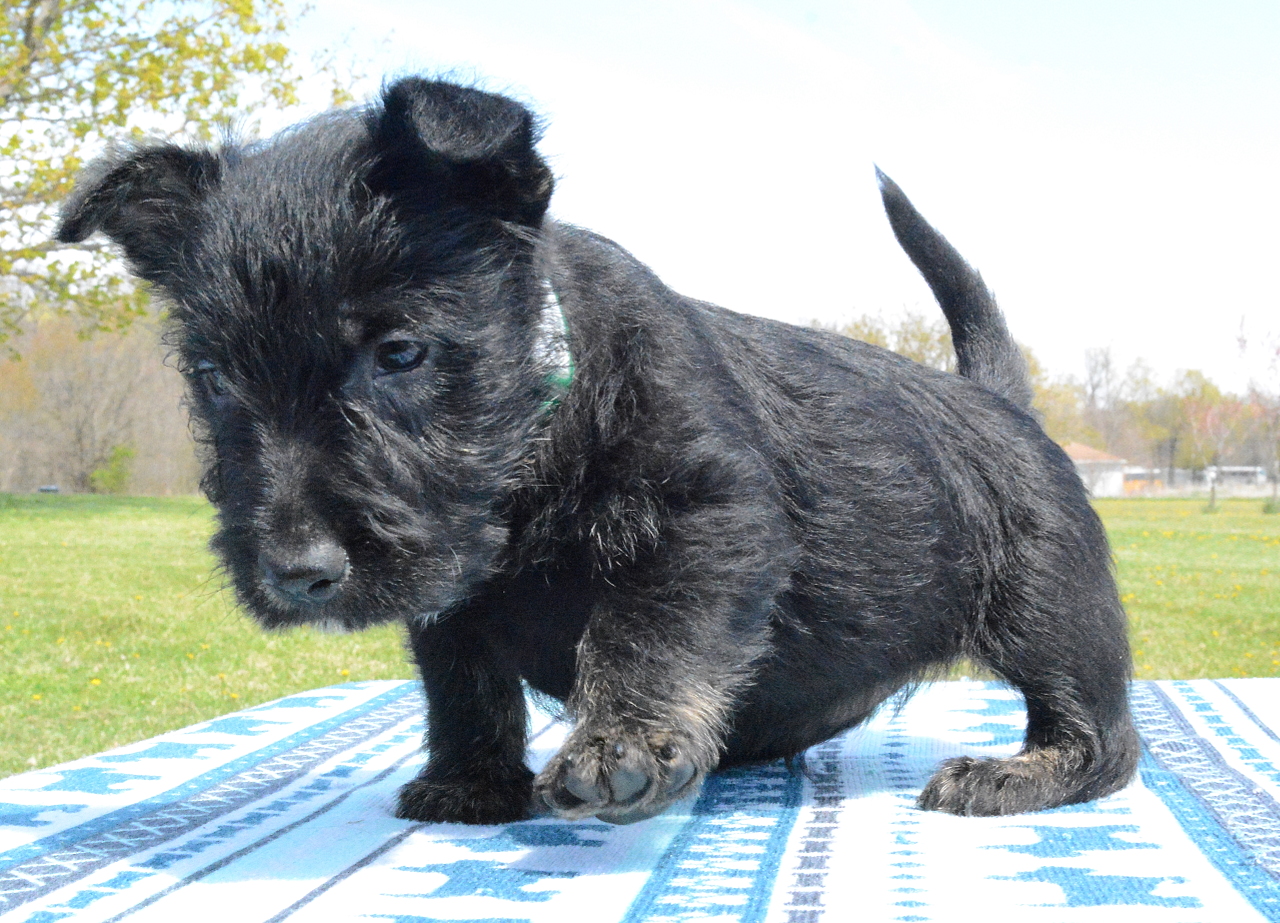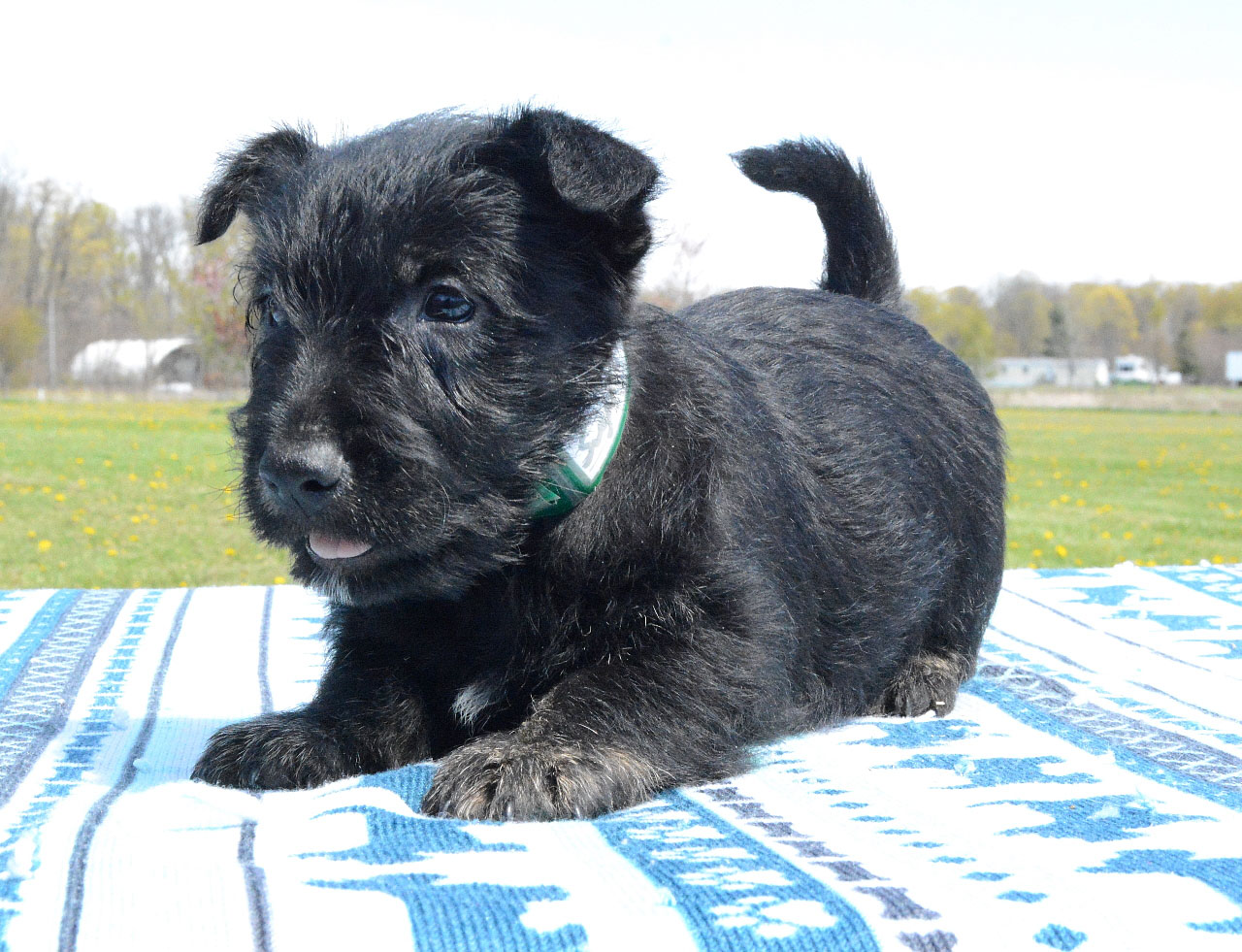 B Boy #2 (black-brindle)
The words, inquisitive, brave, ornery, playful and attitude all describe this guy.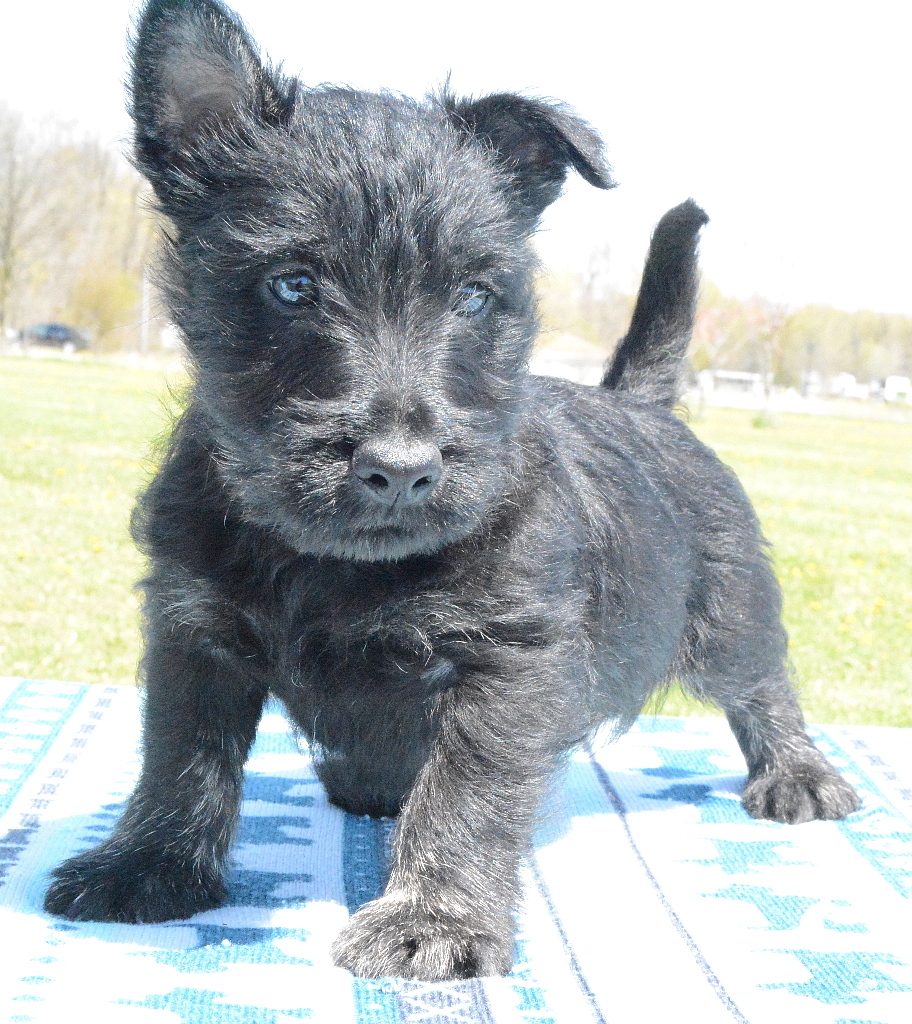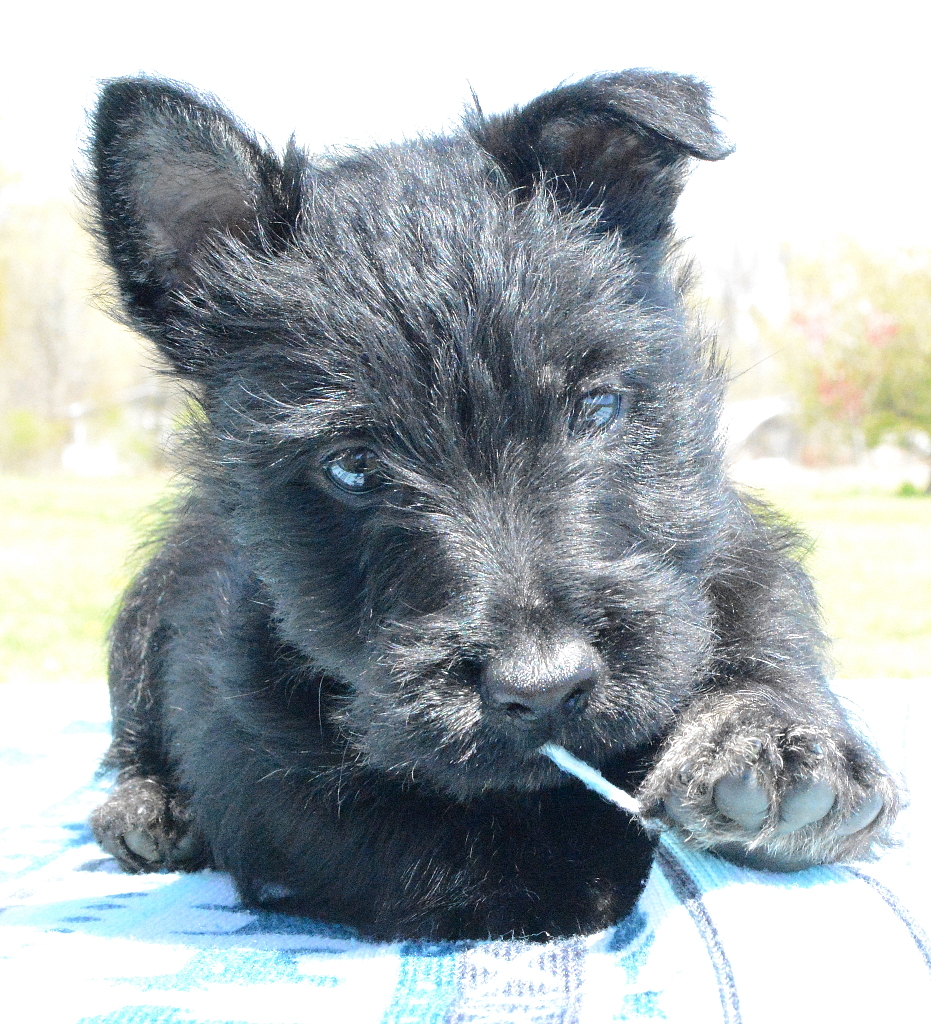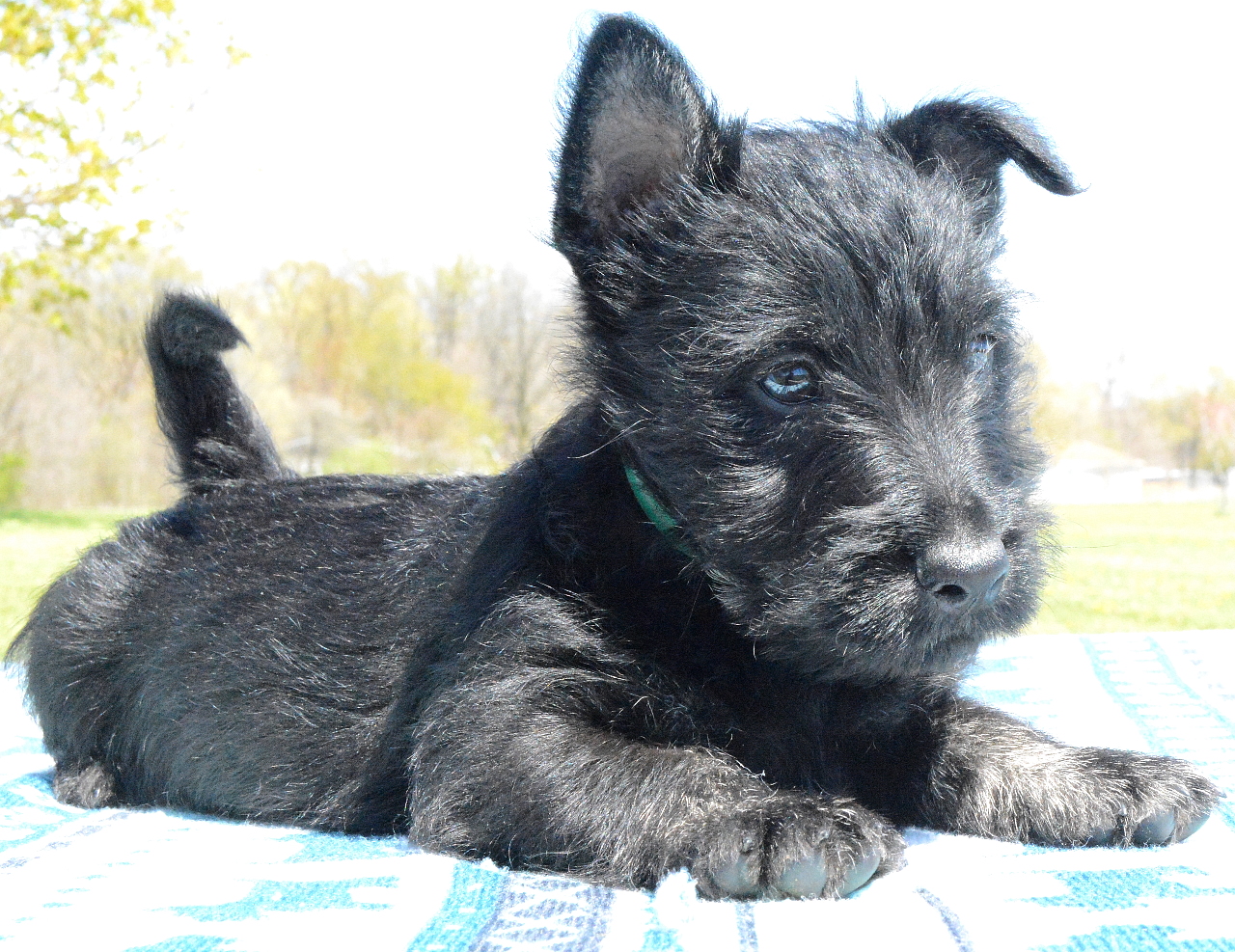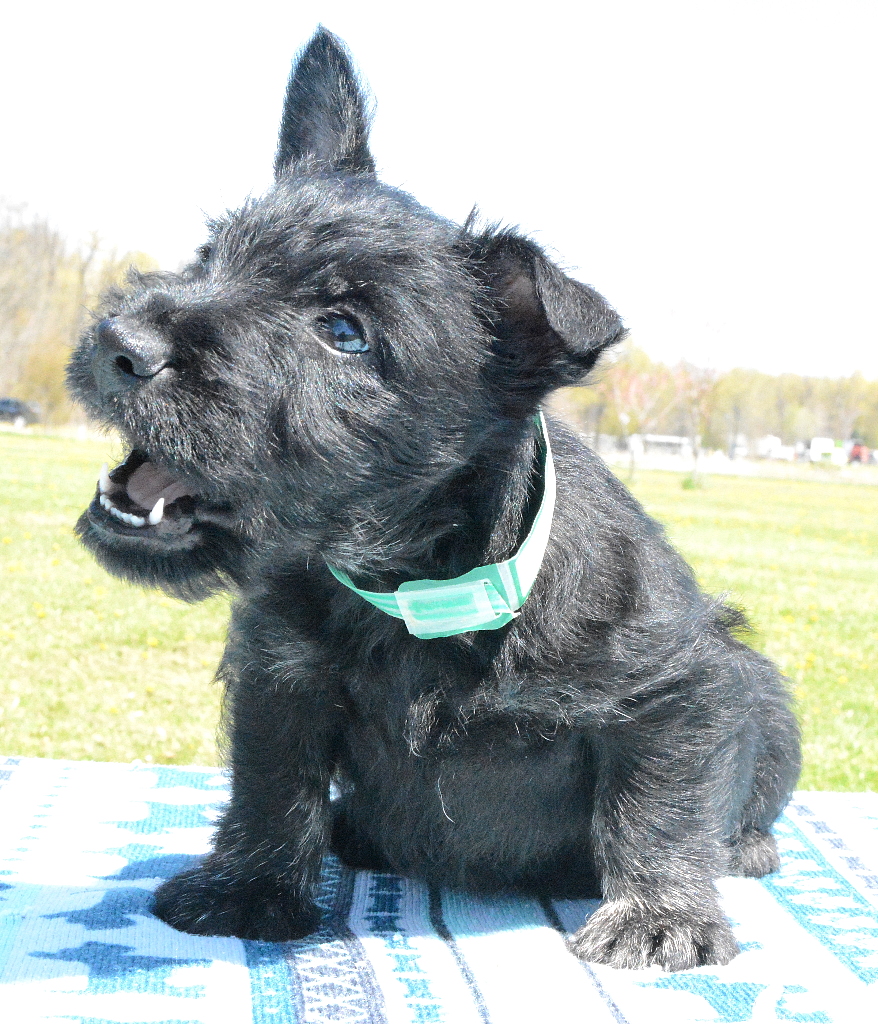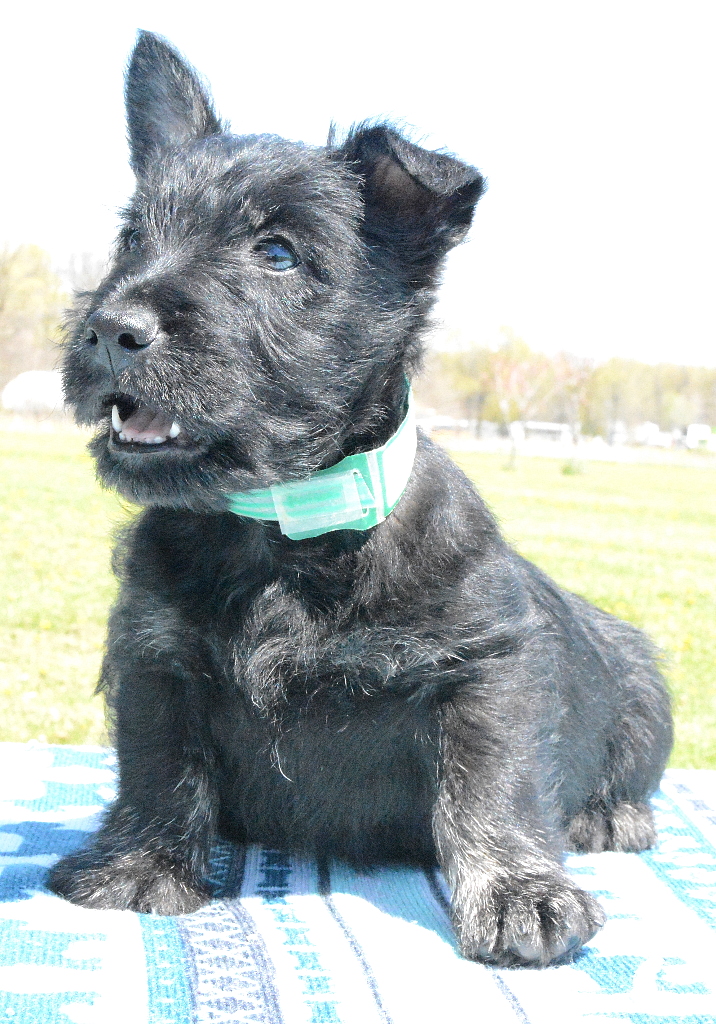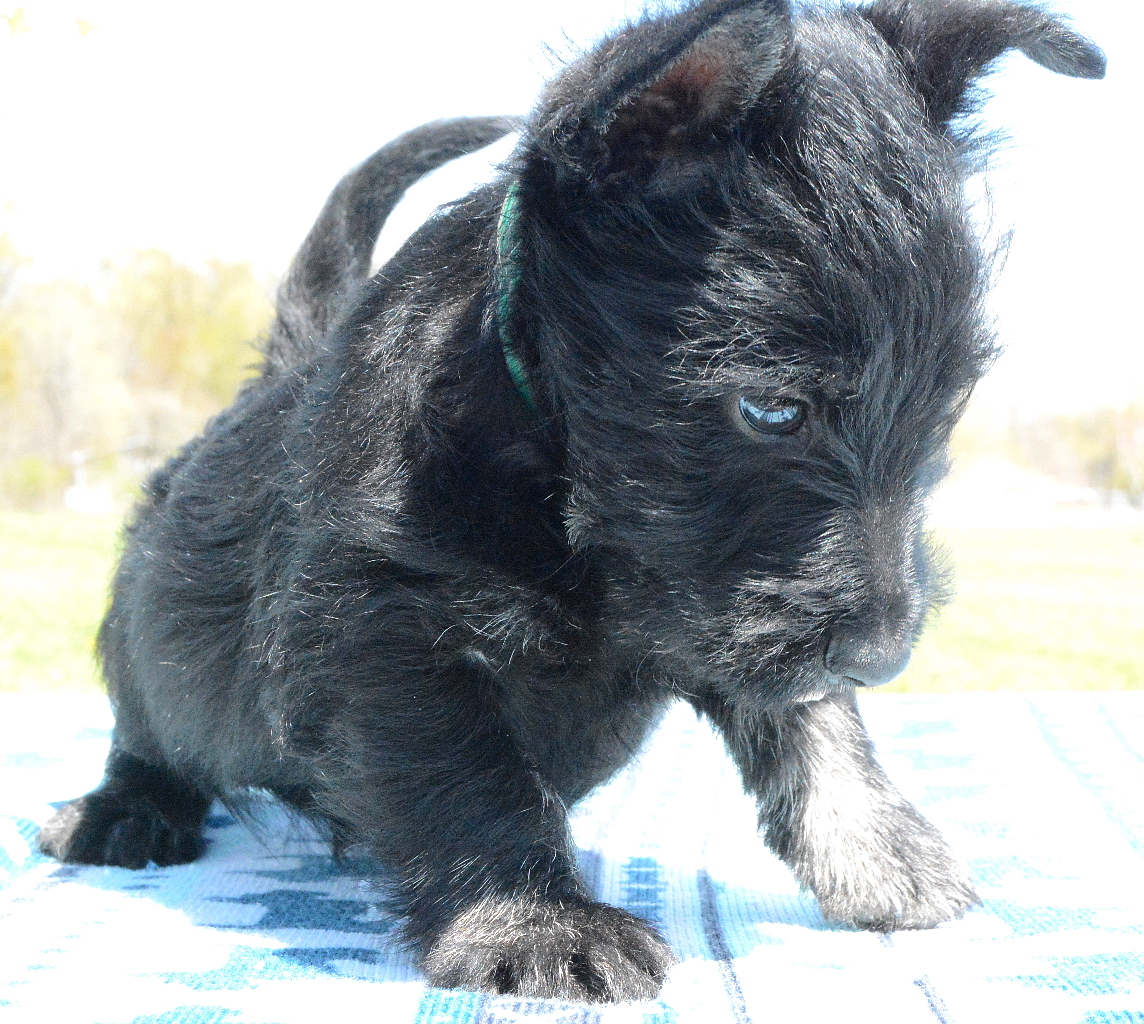 B Boy #3 (brindle)
He has a lot of silver and also some red so we will call him just brindle but I almost judged him to be a silver-brindle, it's close.
He's a little more cautious right out of the gate. Playful and brave once he is sure the coast is clear.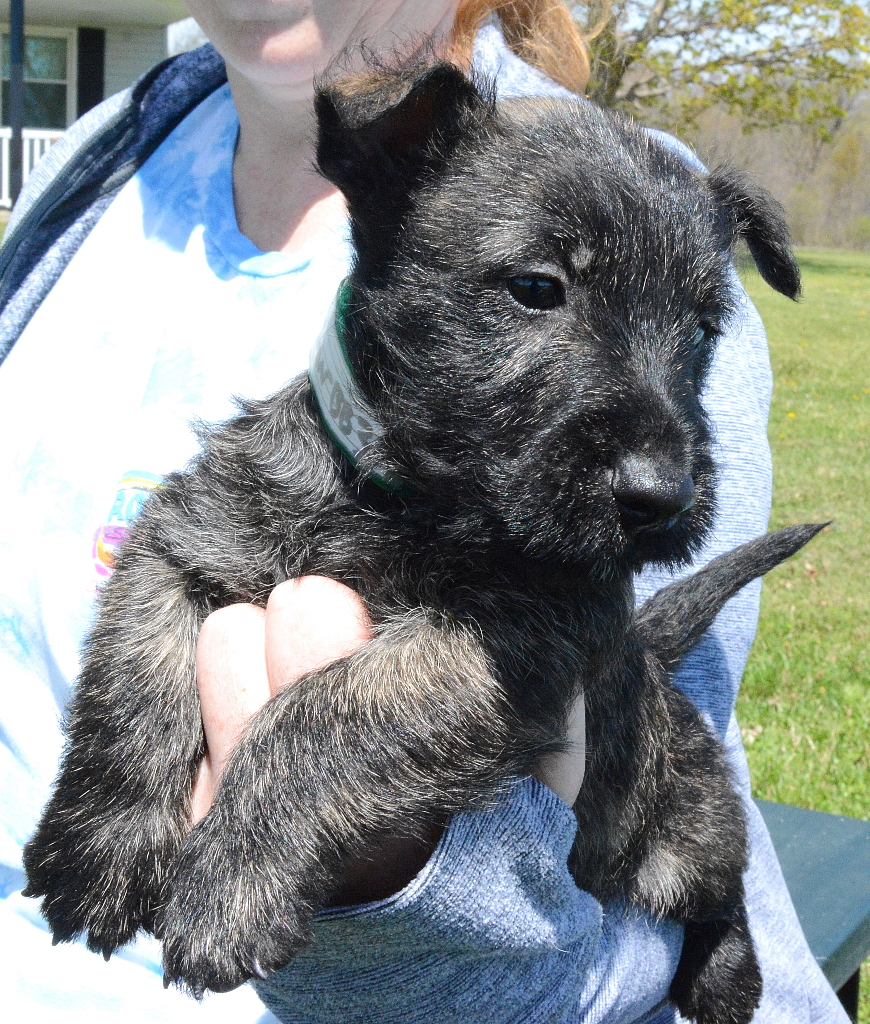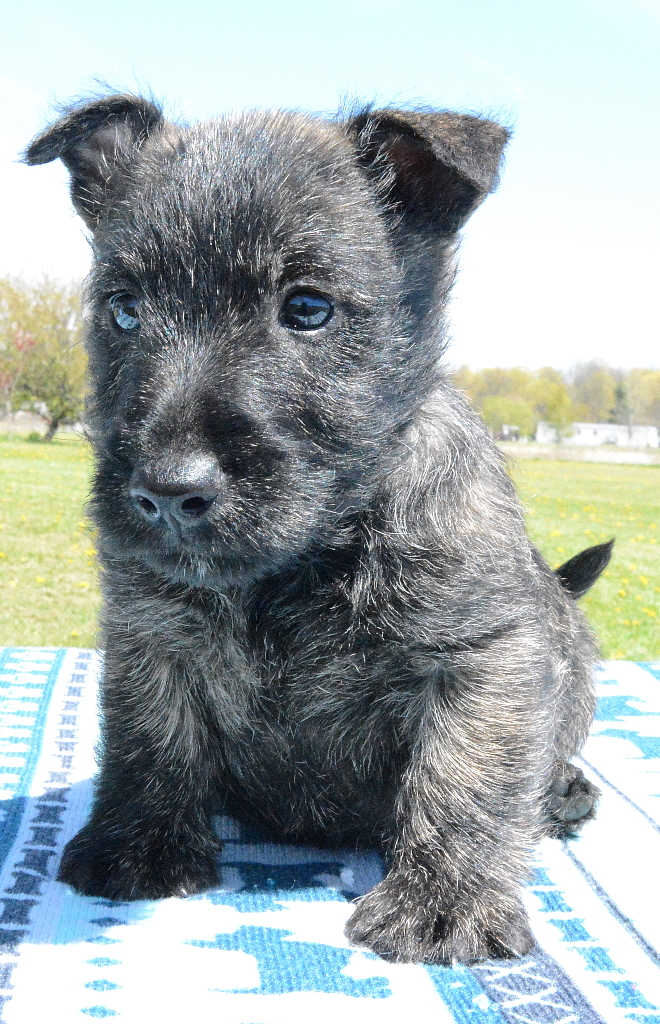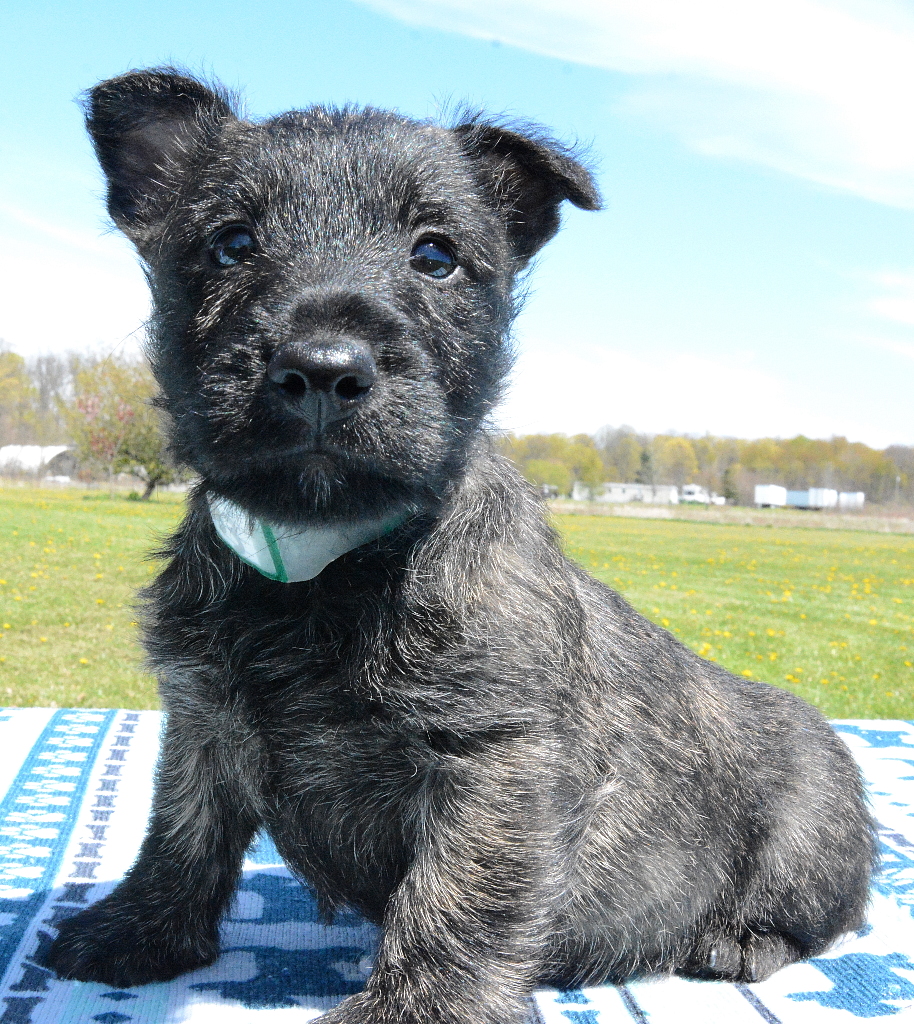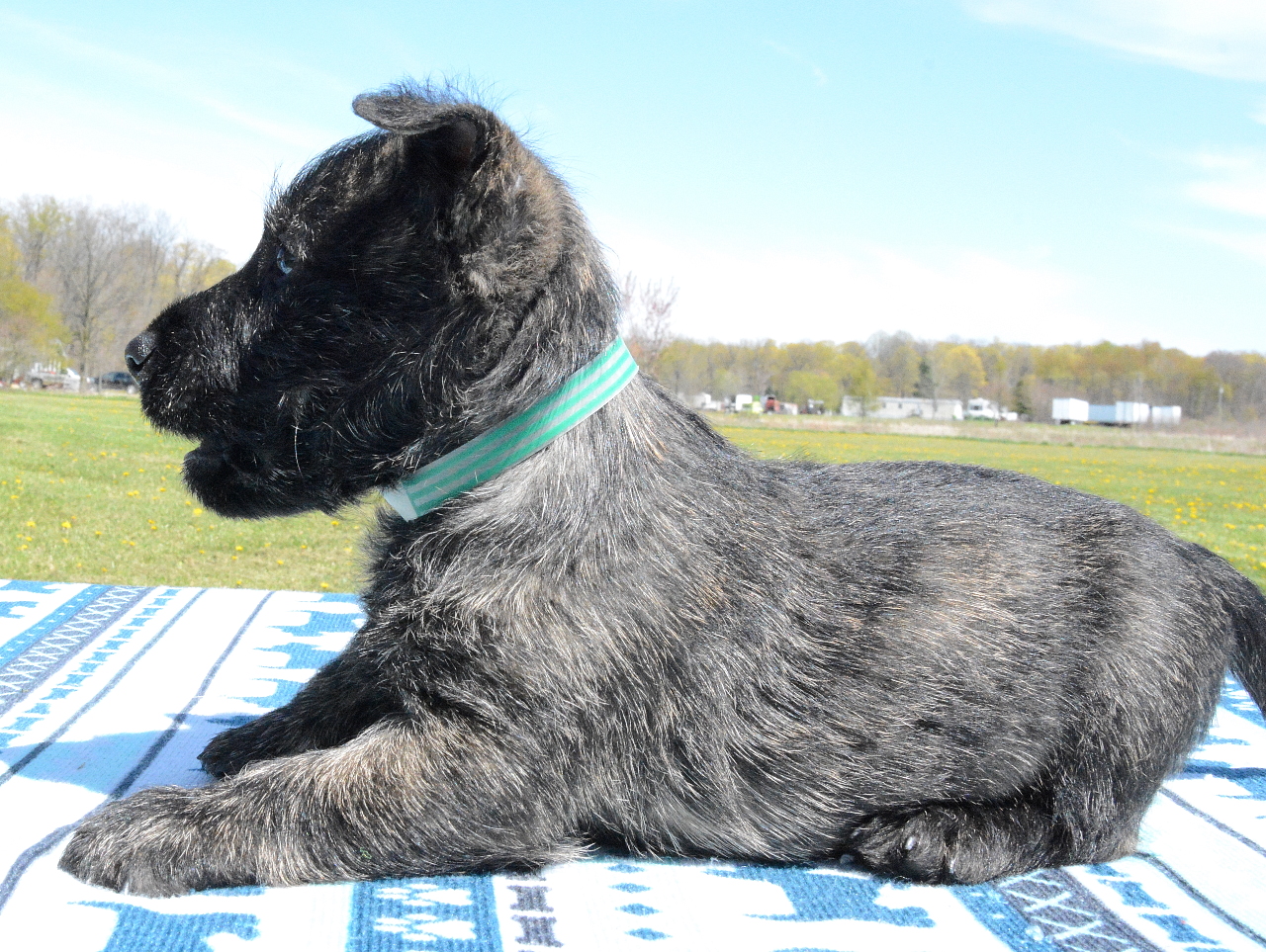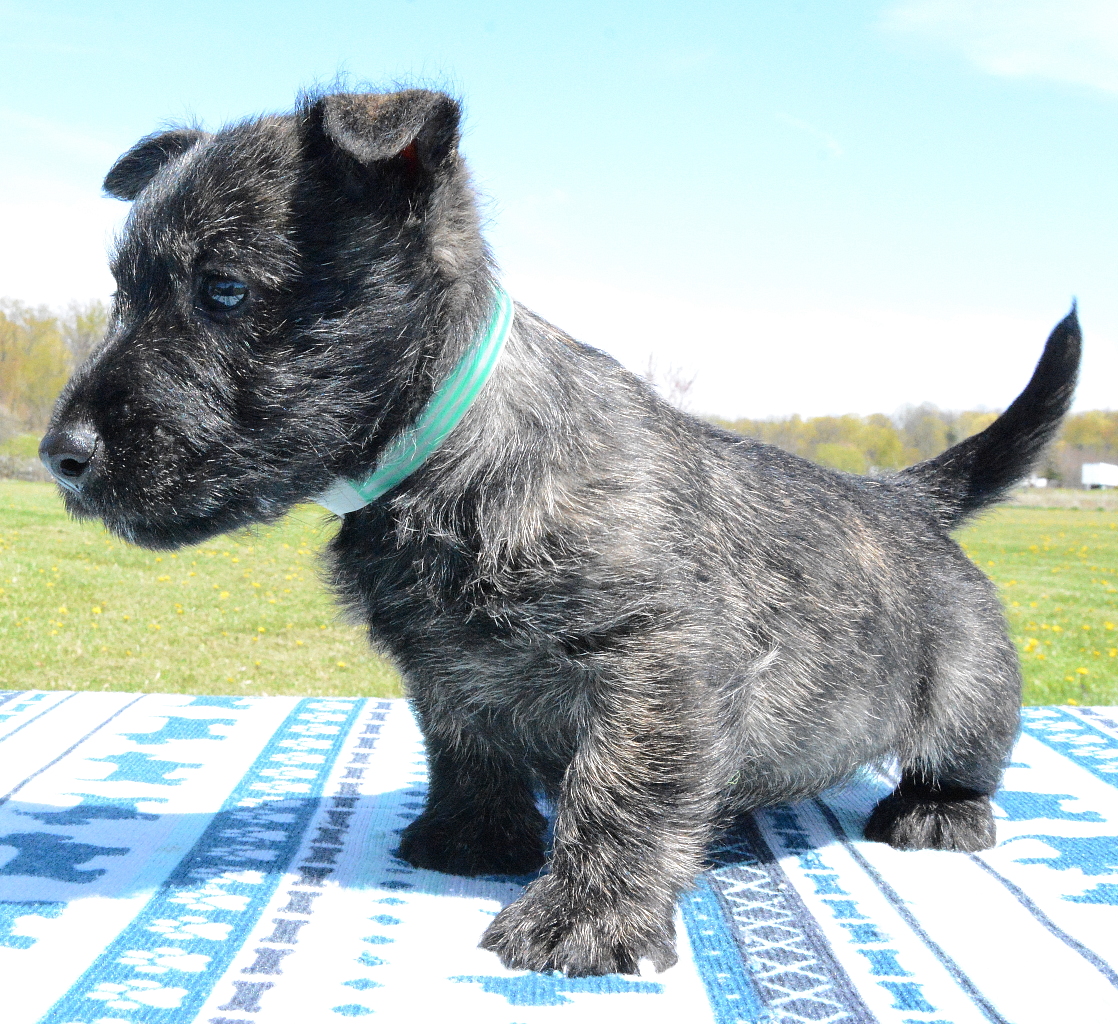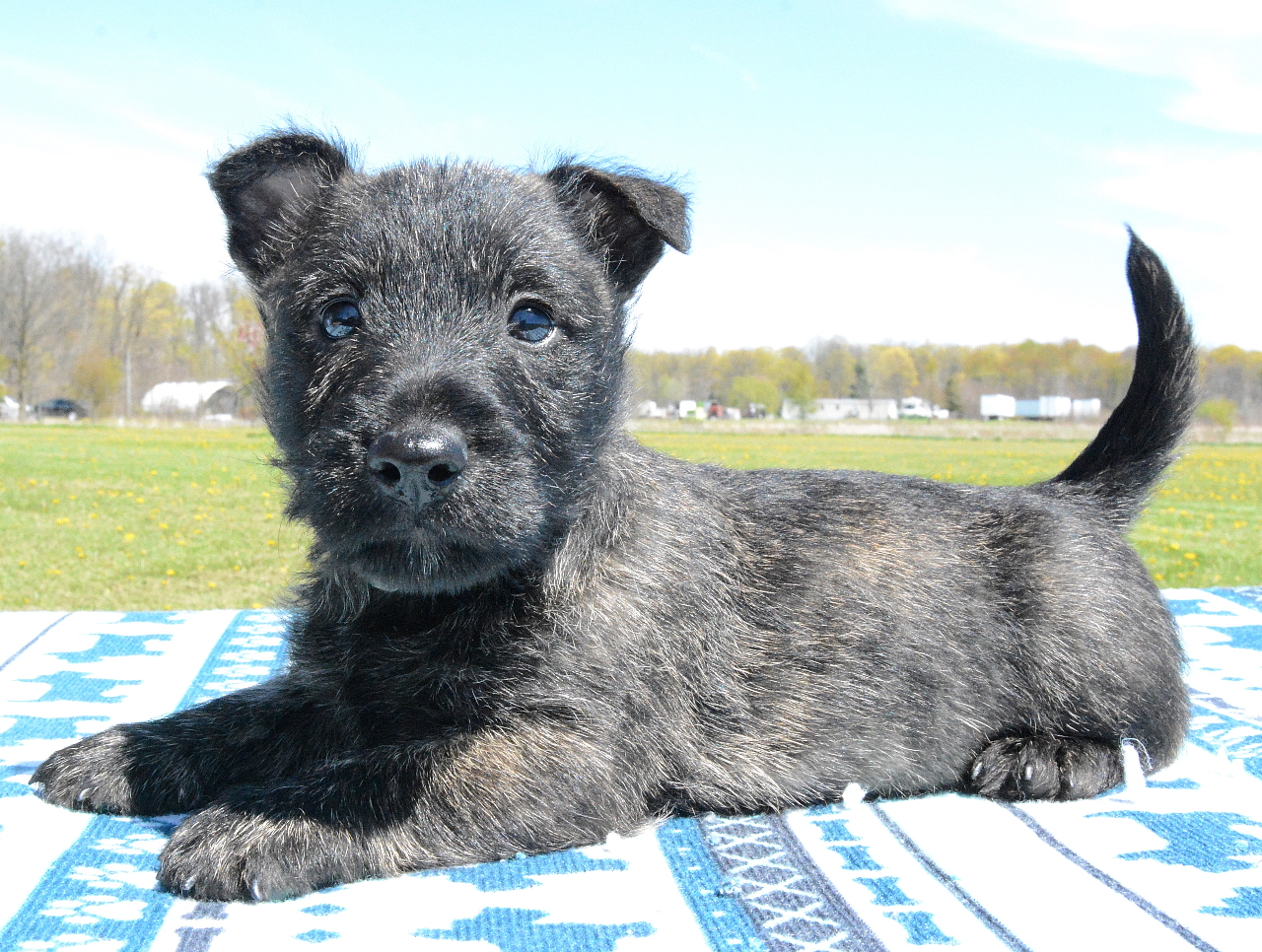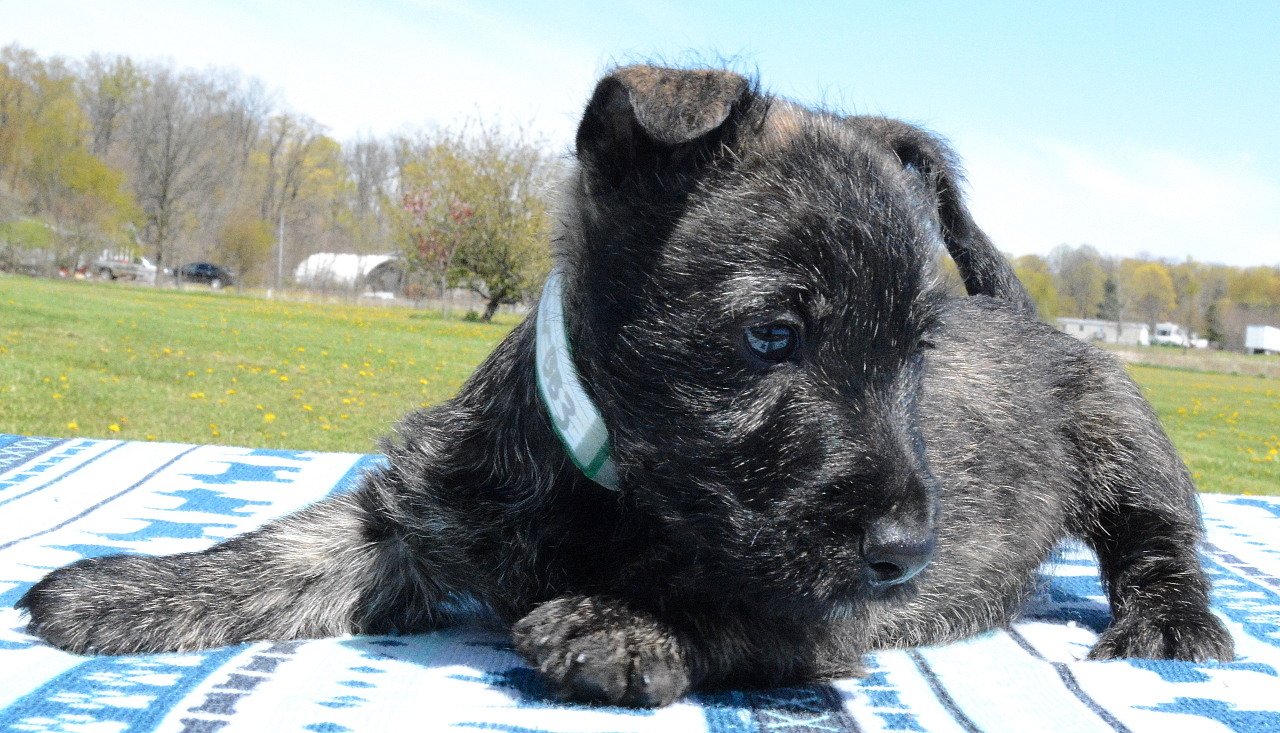 W Boy #1 (wheaten)
He is an explorer but the minute he realizes you aren't watching him he comes to remind you of how awesome he is.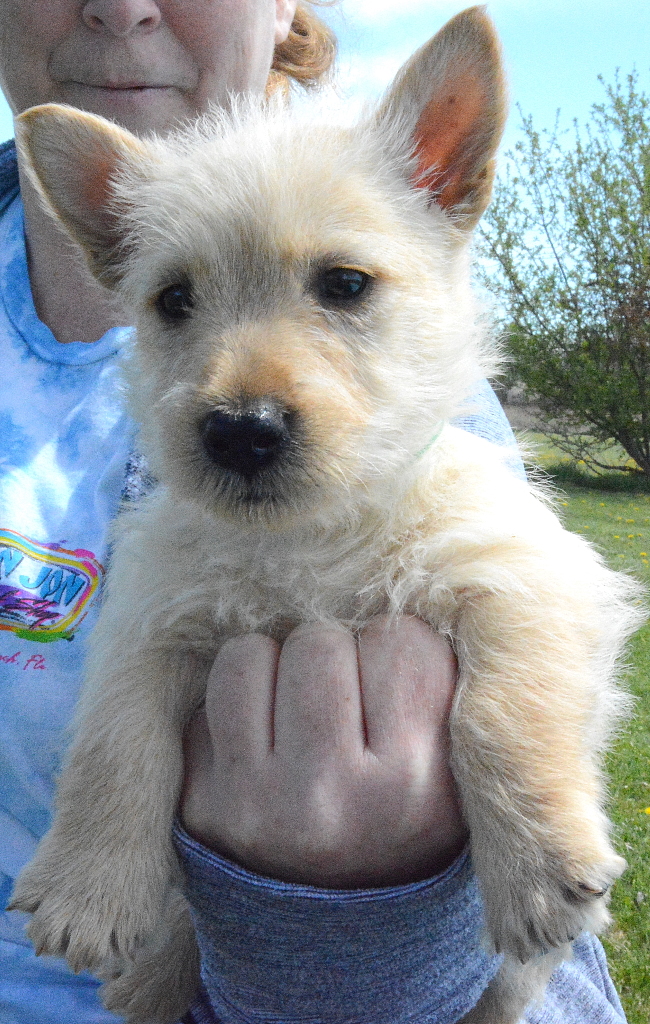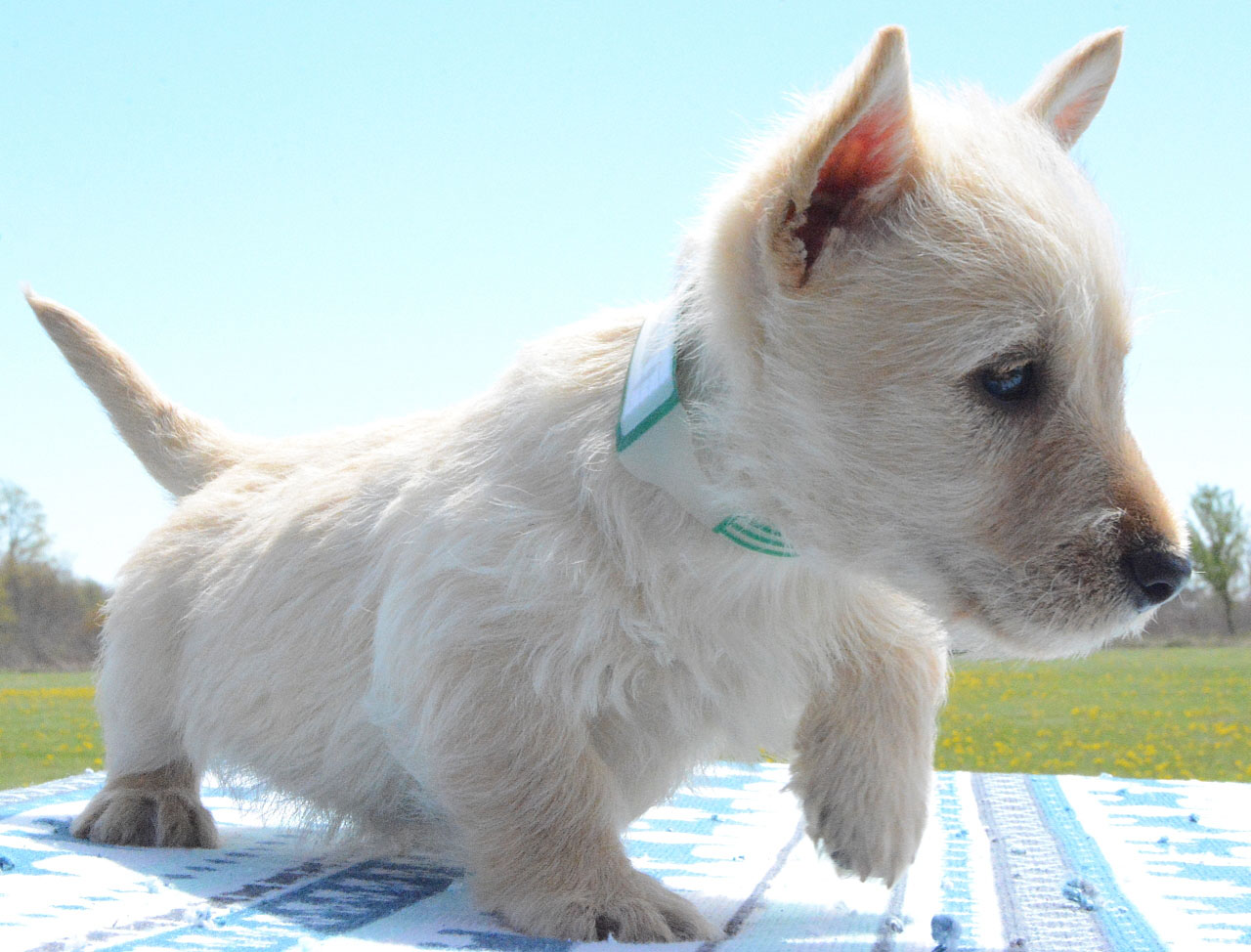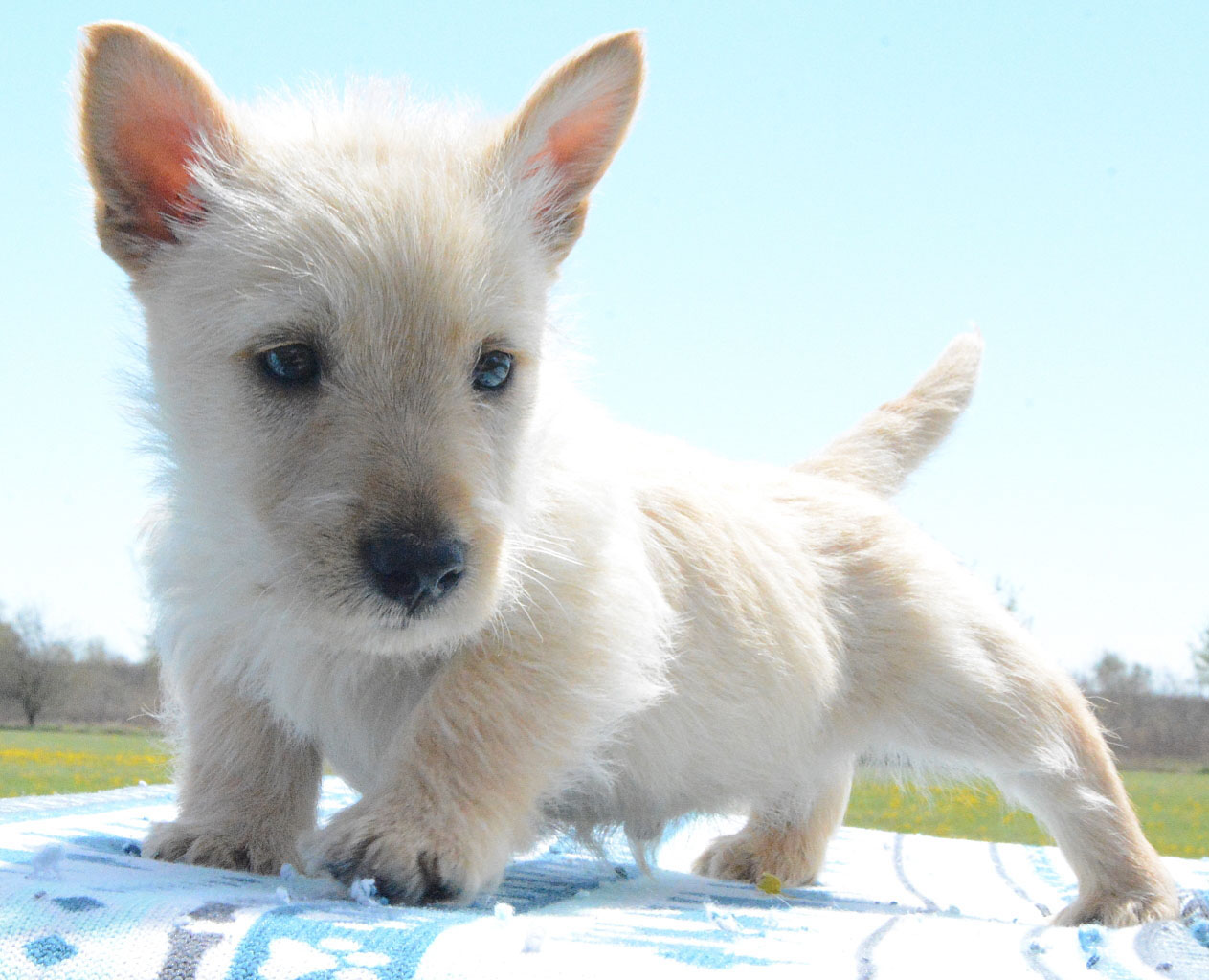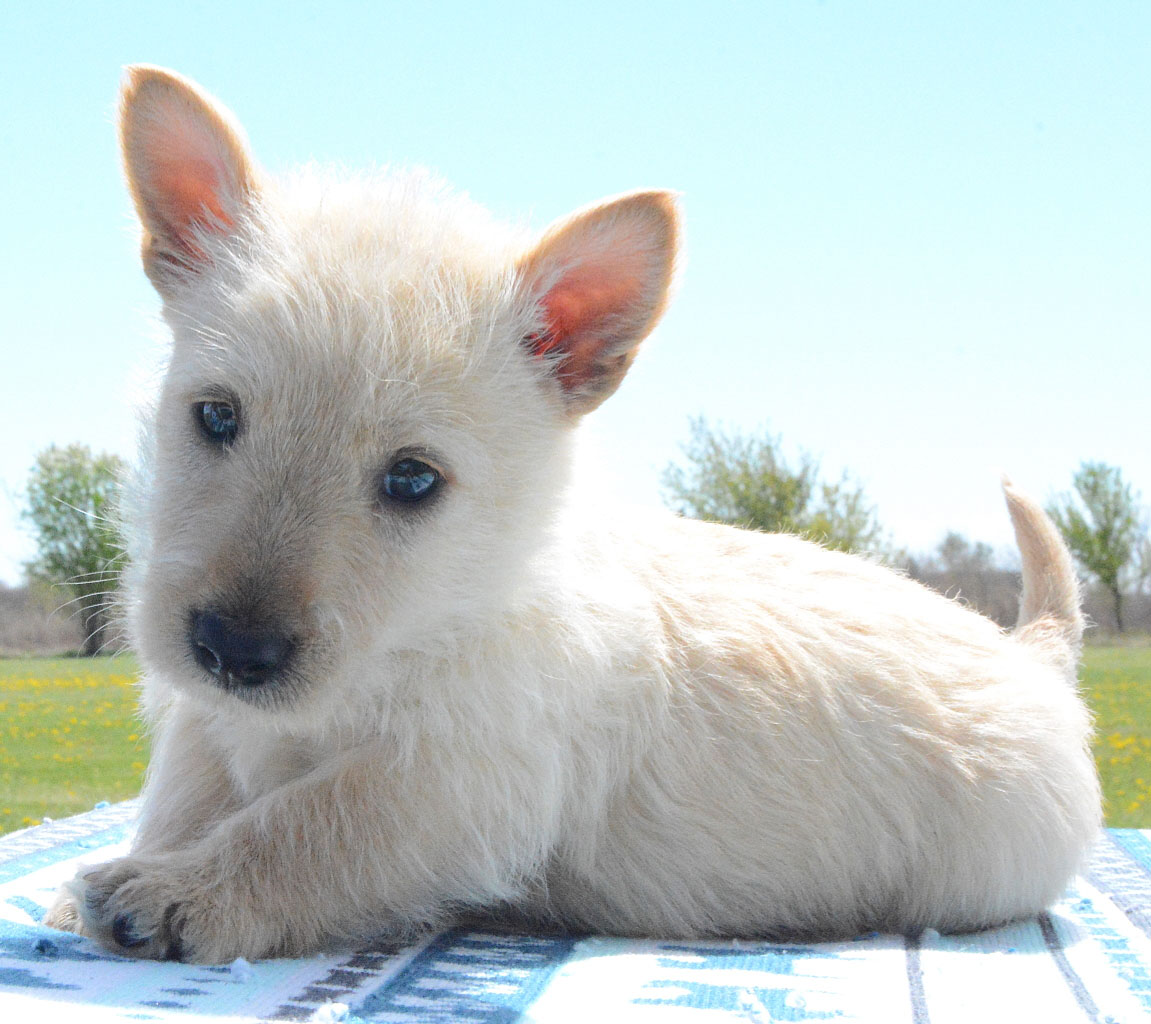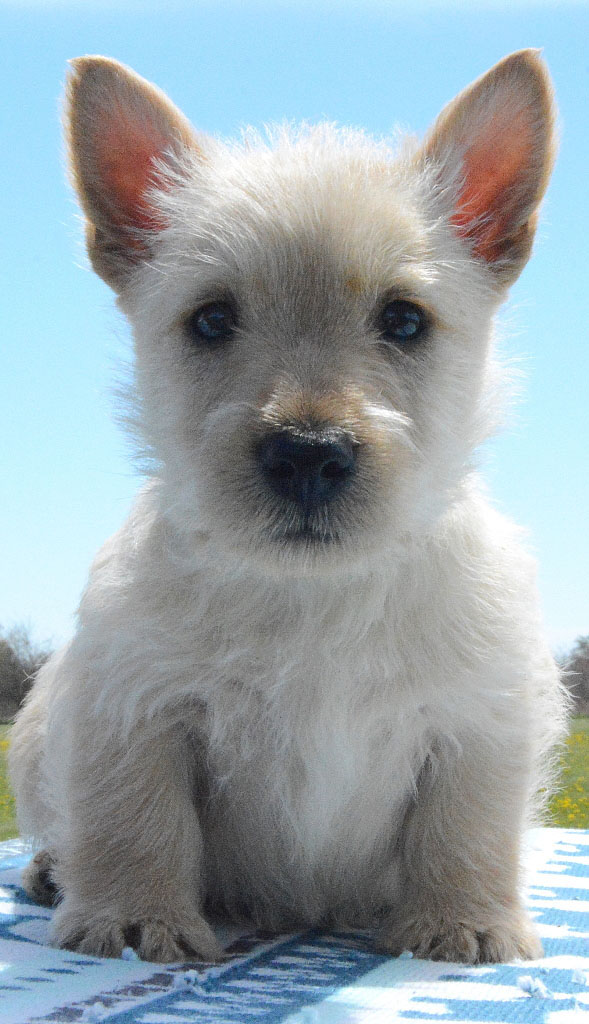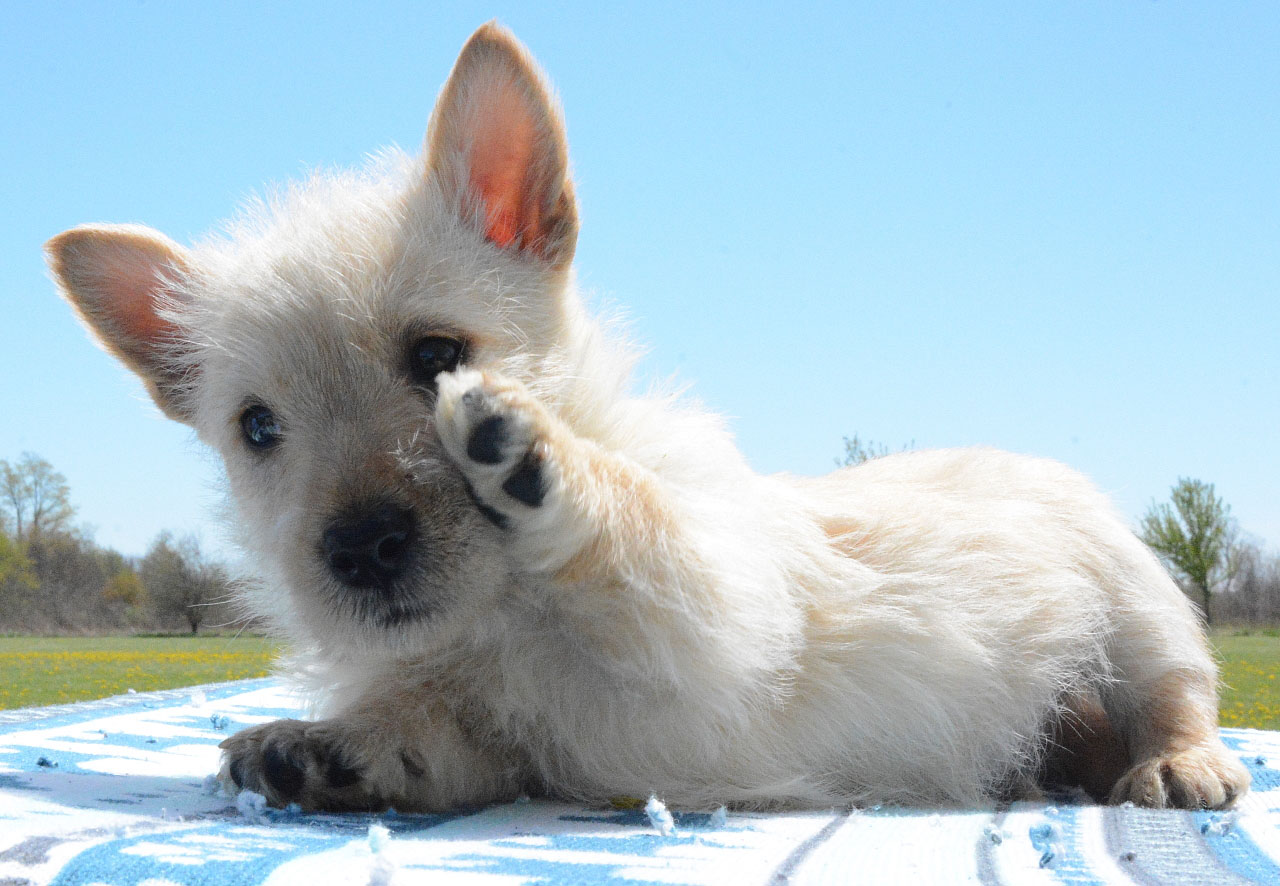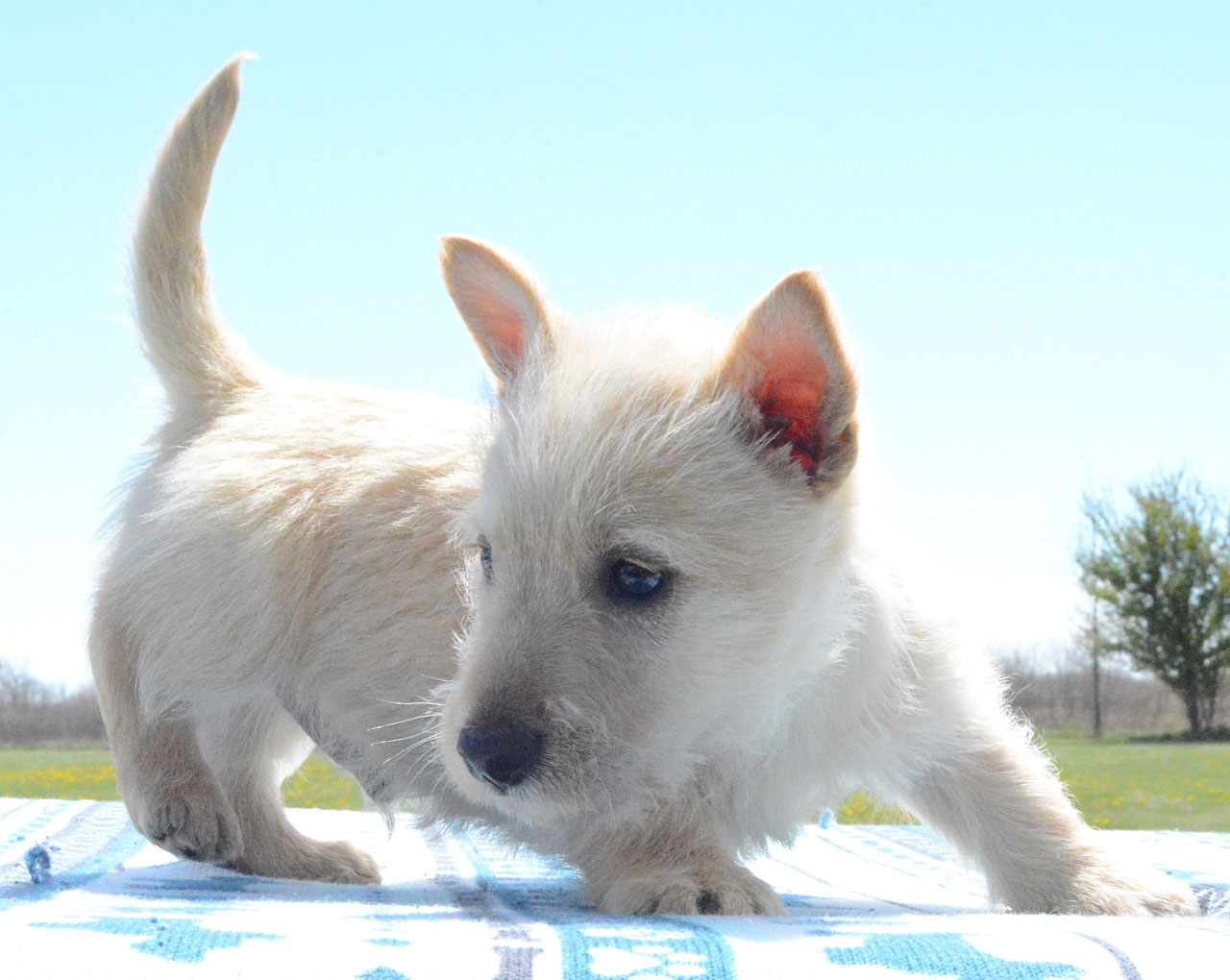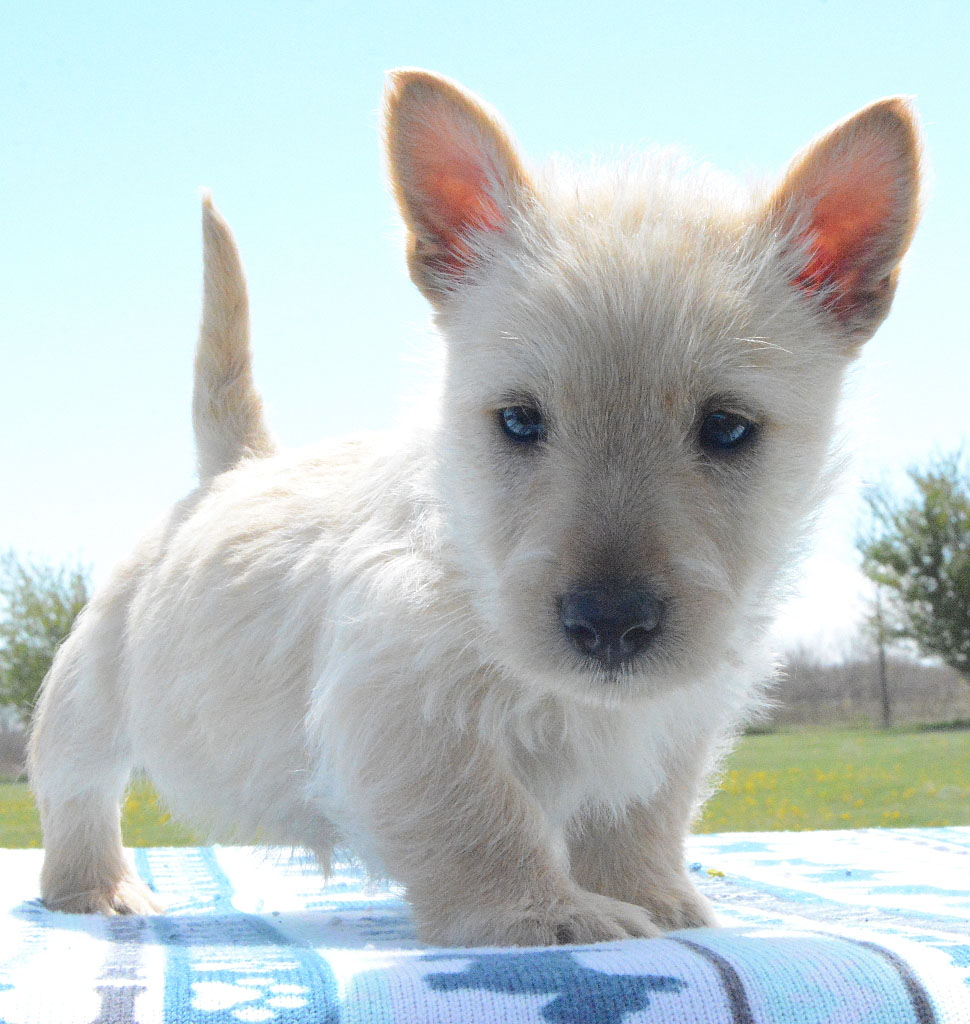 W Boy #2 (wheaten)
Last but not least is this guy. He's happy and affectionate. Loves to be held.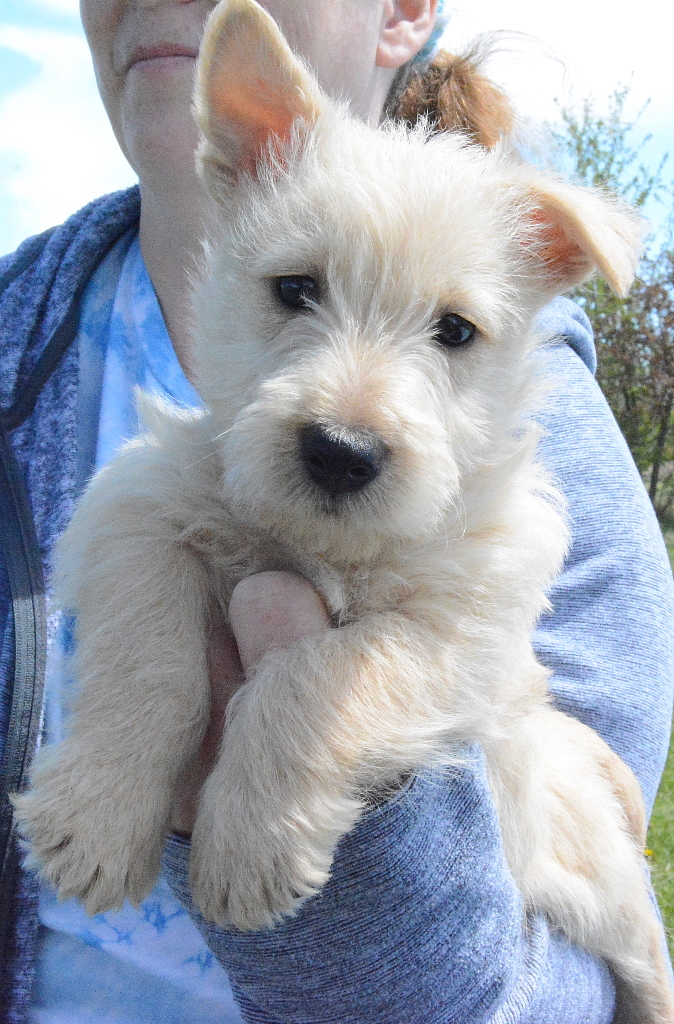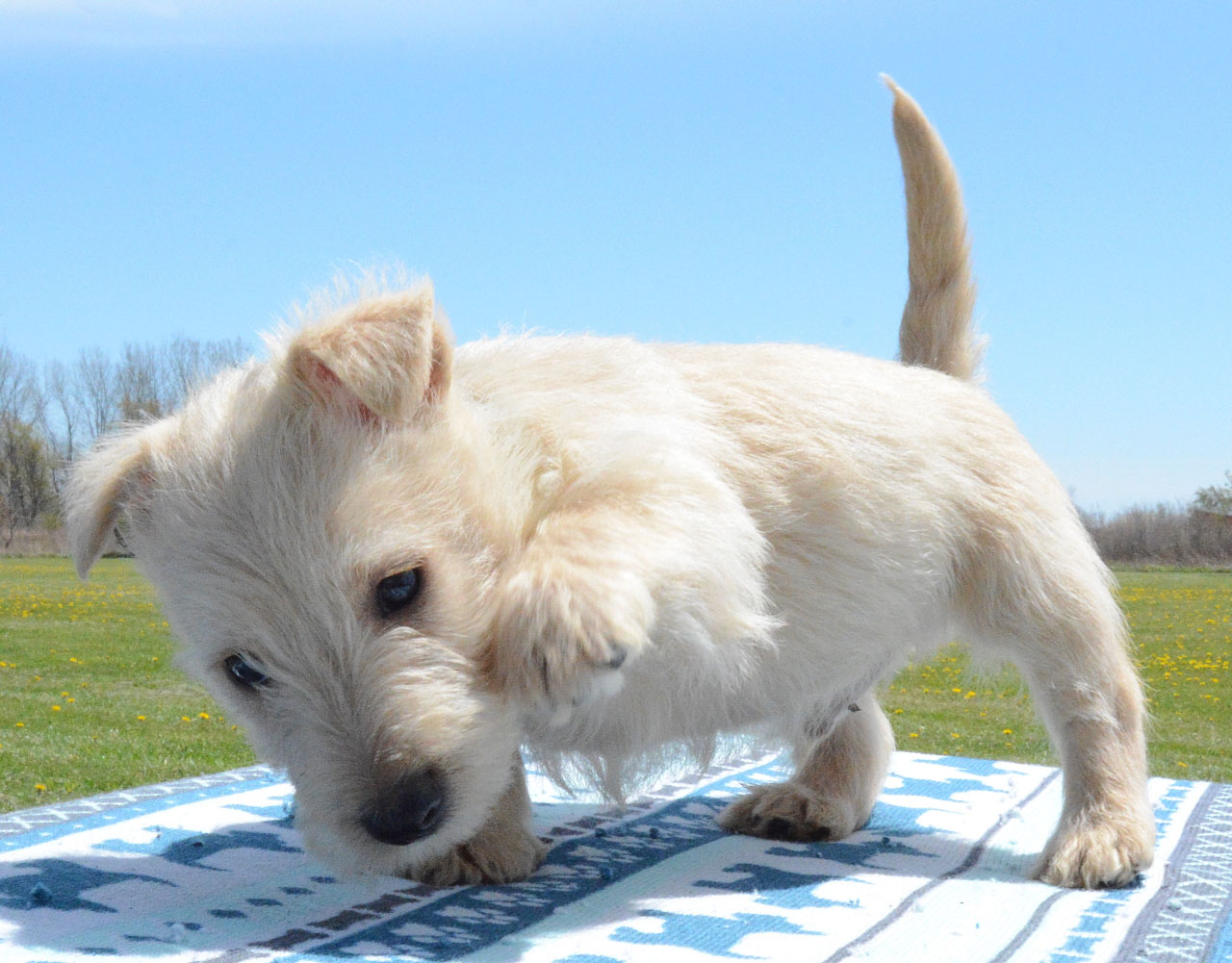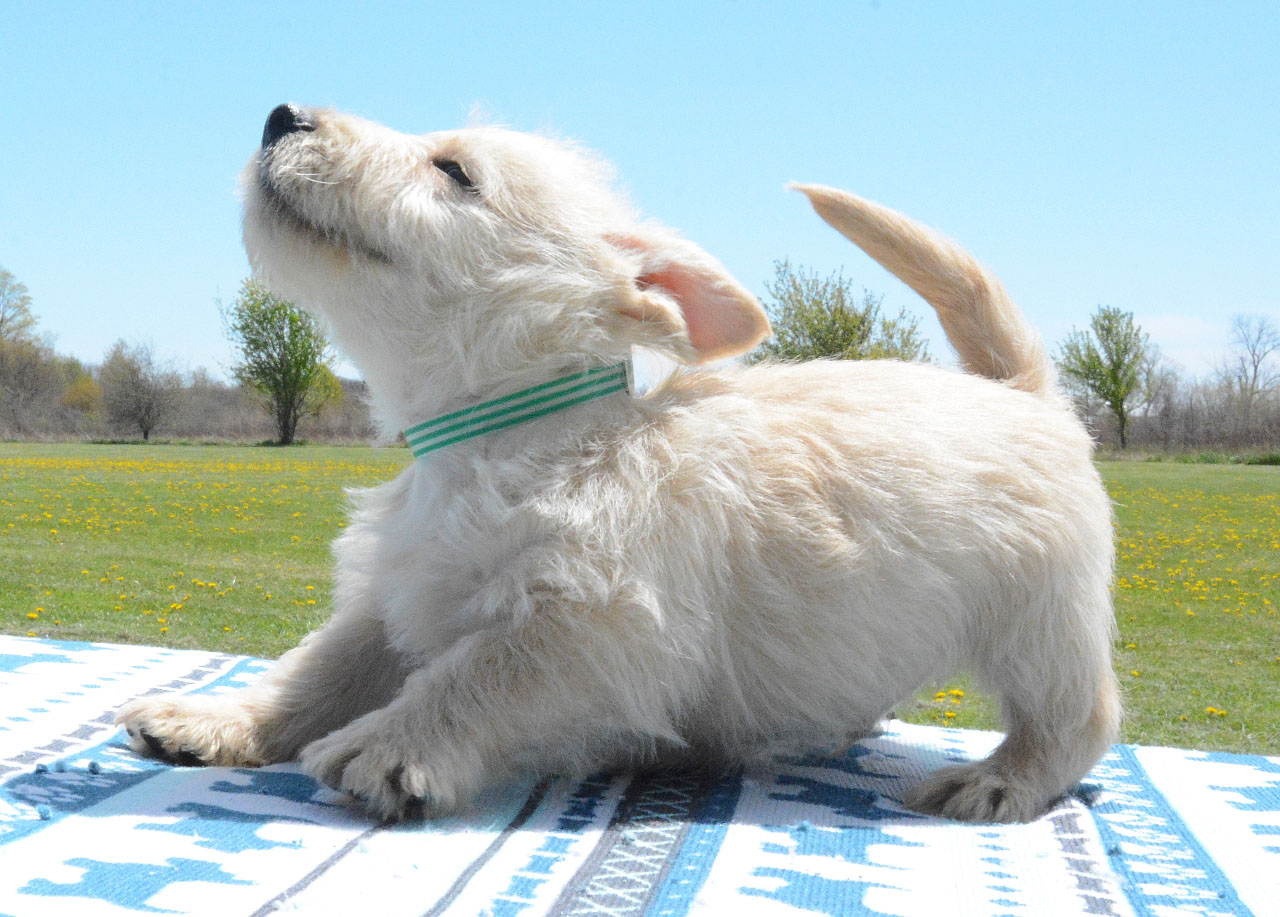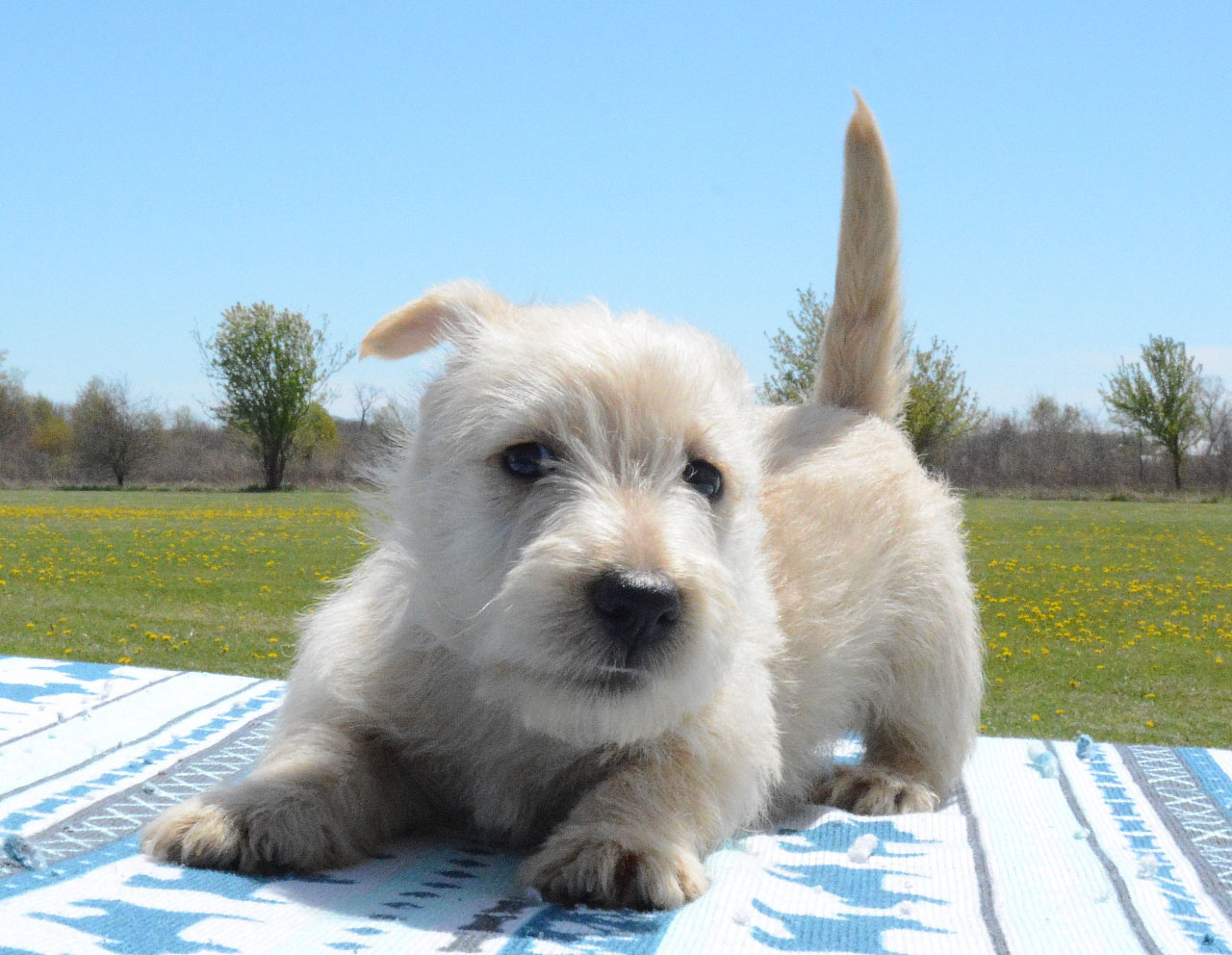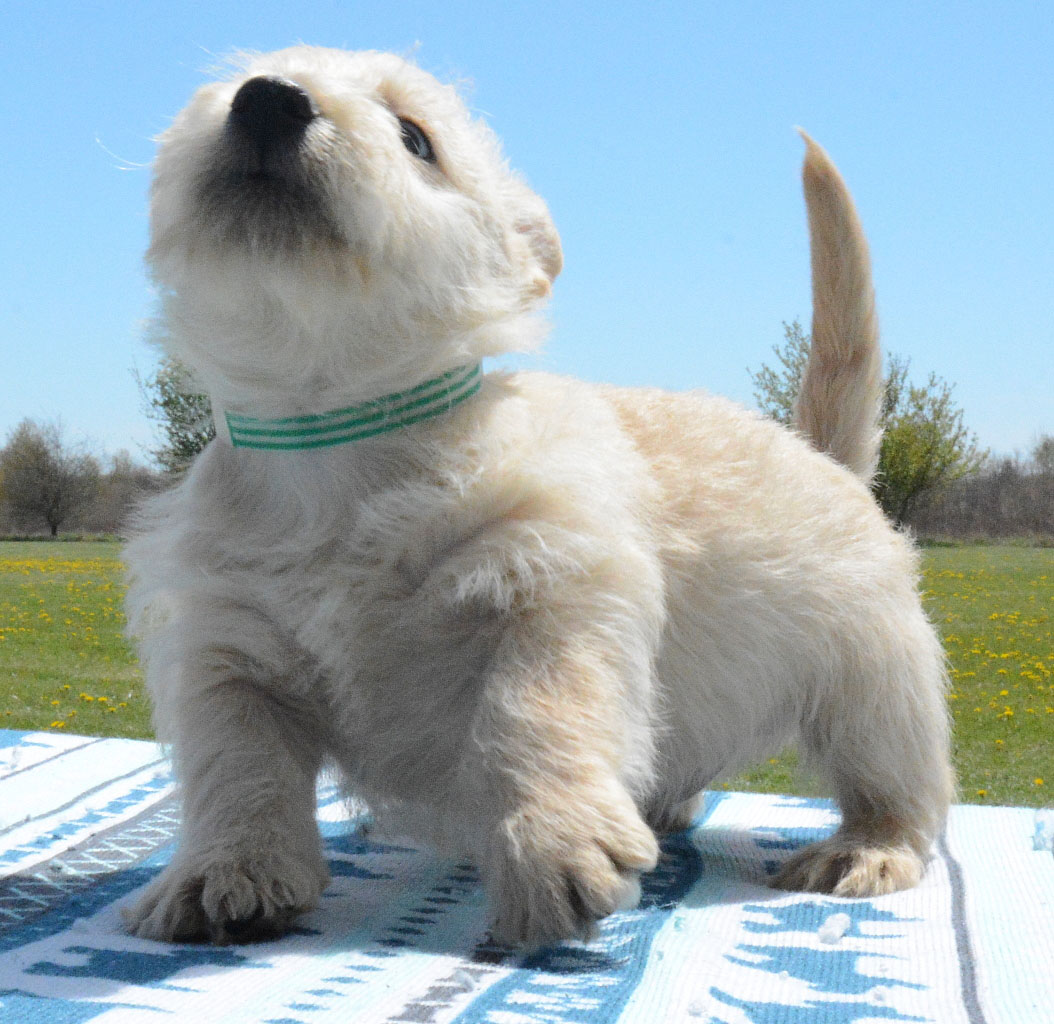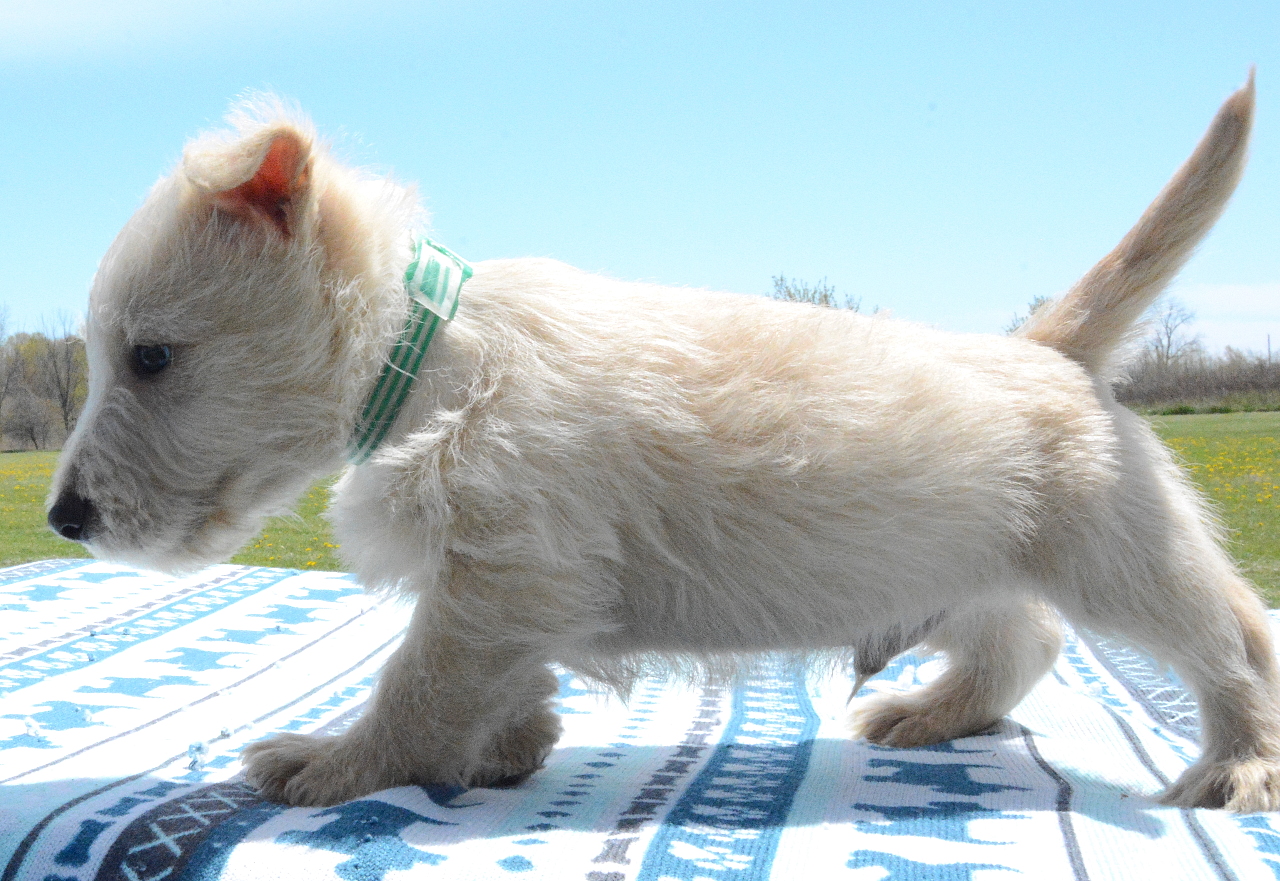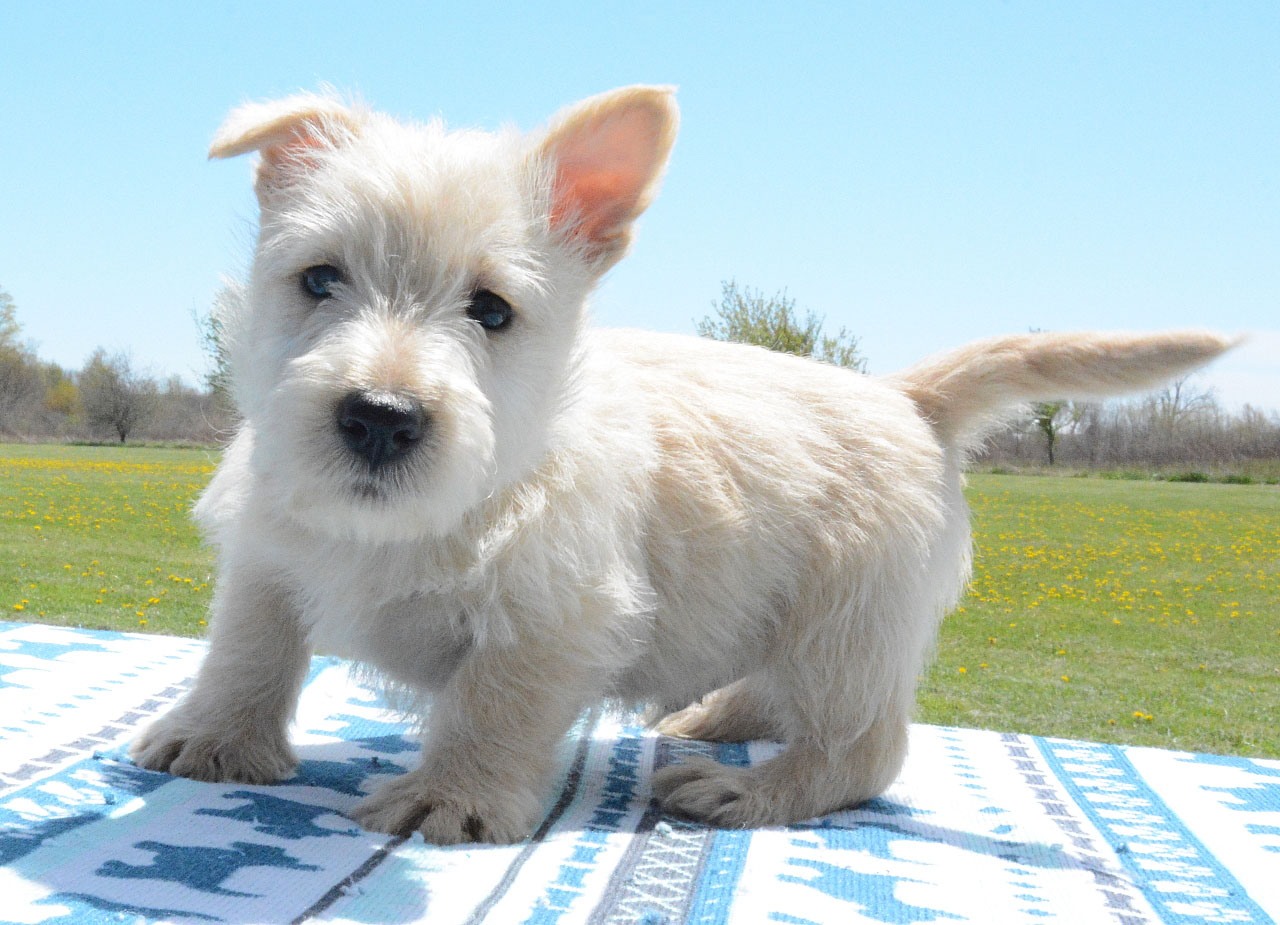 The End.
Please check us out on Facebook for some BONUS pictures of this litter.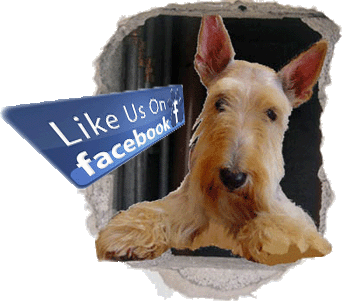 4-7-2021
On February 28th 2021, Sugar and Silver had a beautiful litter of 8.
3 girls and 5 boys.
Girls: 1 wheaten, 1 brindle & 1 black-brindle. * Boys: 2 wheaten, 2 black-brindle & 1 brindle.
I am placing these pups to folks on my waiting list.
If you would like to be added to my waiting list (no obligation) Please Click HERE
Prices, terms, email address and phone number are located here.
These pups will be ready to go home on Saturday, May 1st, 2021
This litter is just now weaning, they will go for 1st vet check and shots in about a week.
Here are their 1st pictures.
Please come back in about 10 to 14 days for a HUGE picture update.
All 8
The 3 girls on the left 5 boys on the right

The Boys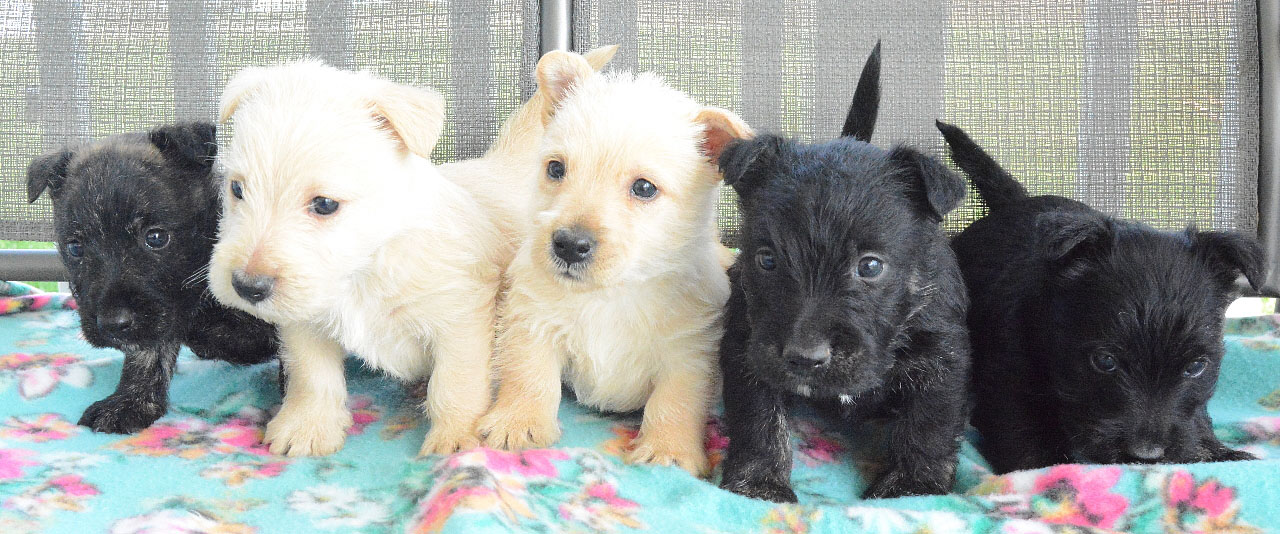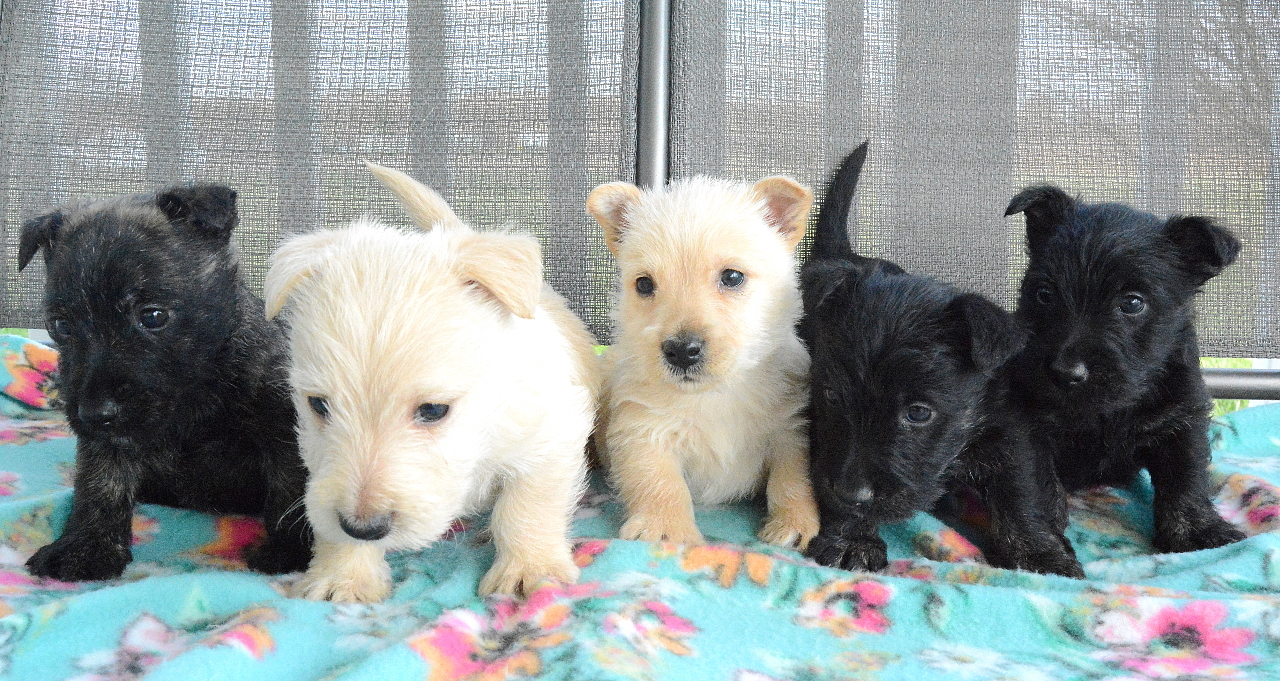 The Girls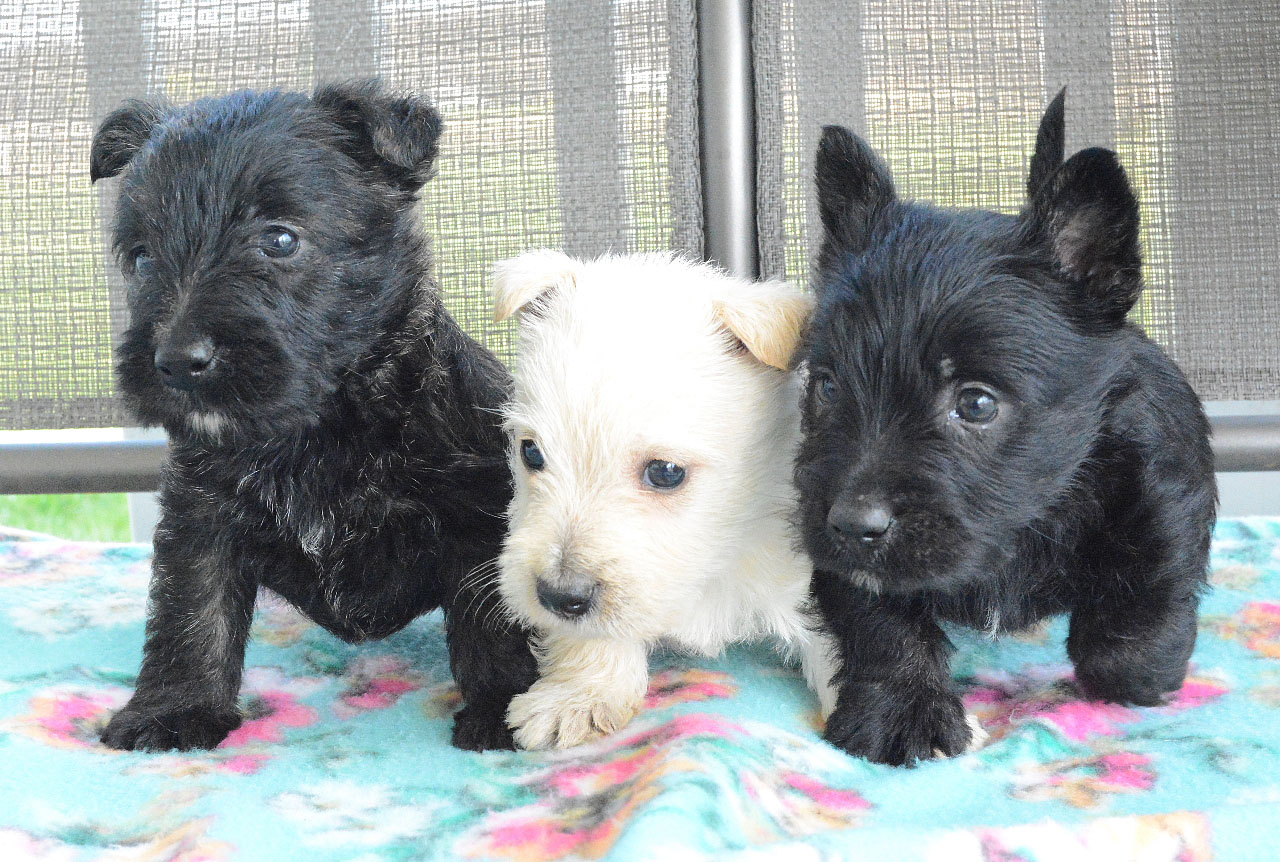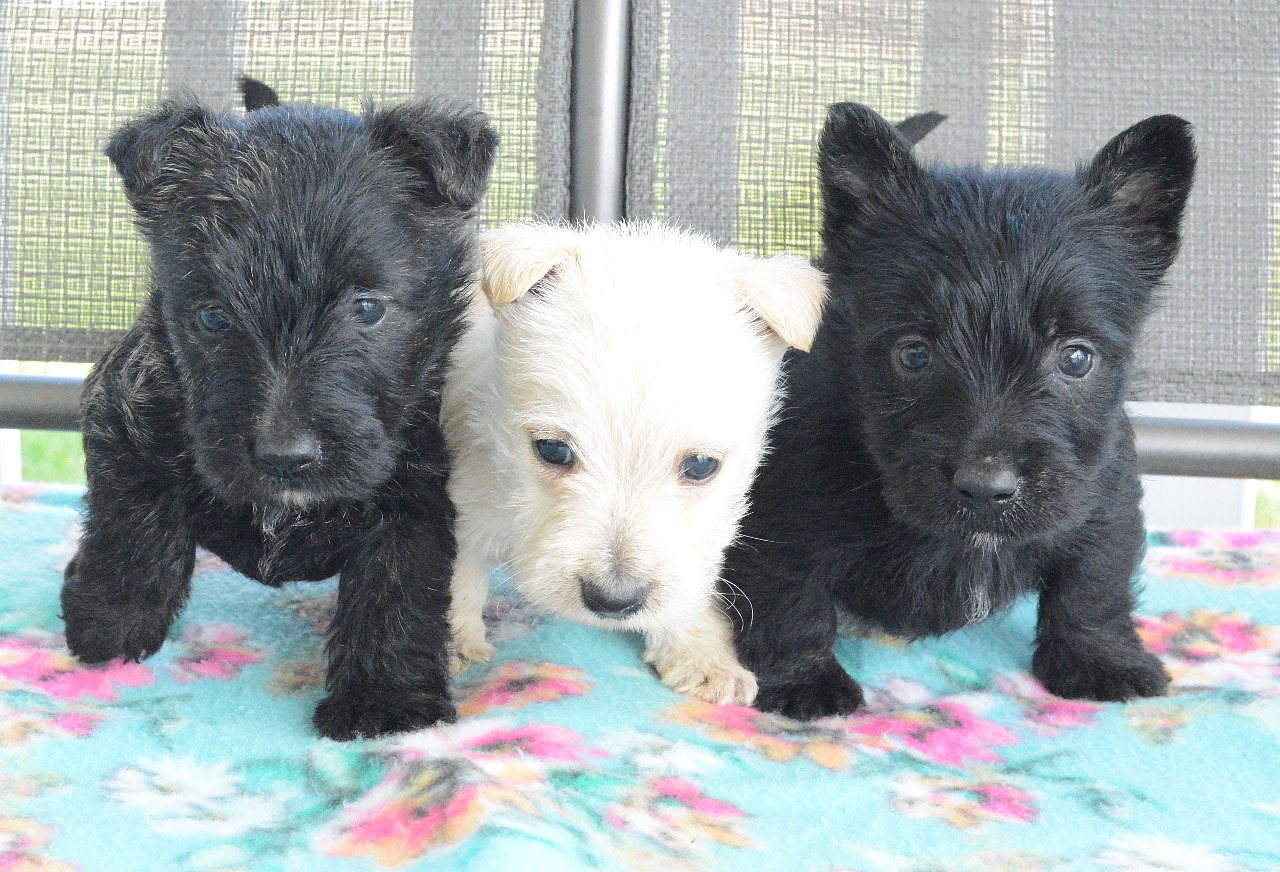 Please come back in about 10 to 14 days for a HUGE picture update.