Mabel and Yankee's January 27th, 2021 litter
Newest pictures are at the top of the page, the further down you look, the younger the pups.
--------------------------------------------------------------
03-16-2021
WARNING BIG UPDATE, PLEASE LET ALL PICTURES LOAD.
These pups have had their 1st vet check and inoculations, everyone is doing great and growing fast.
They are now 100% weaned.
Here are the new pictures.
Everyone is now sporting a new ID collar, this will remain with them until they go home.
The boy is in blue, the girls are wearing orange.
Girl #1
She tends to let her brother and sisters go first but once she feels safe she is so brave!
She is black but she has some very faint brindle on her left front leg, back right leg and her butt area including her tail.
It's hard to see unless you are looking for it.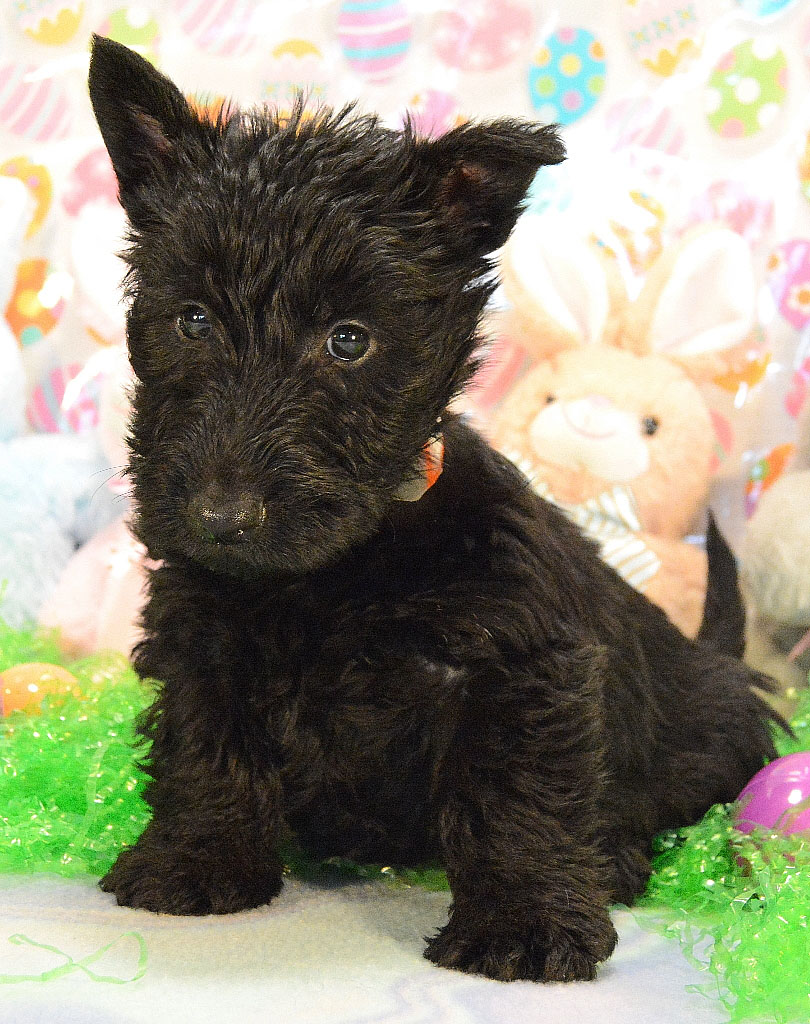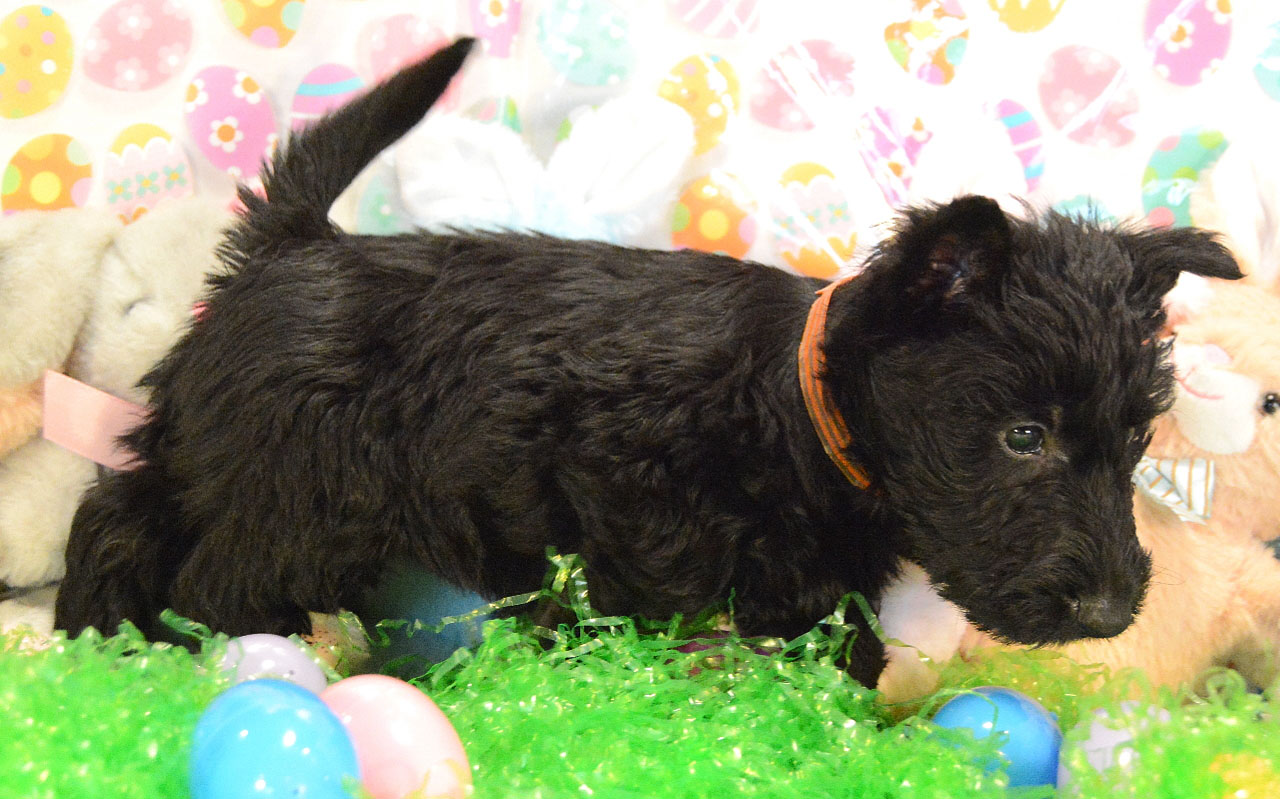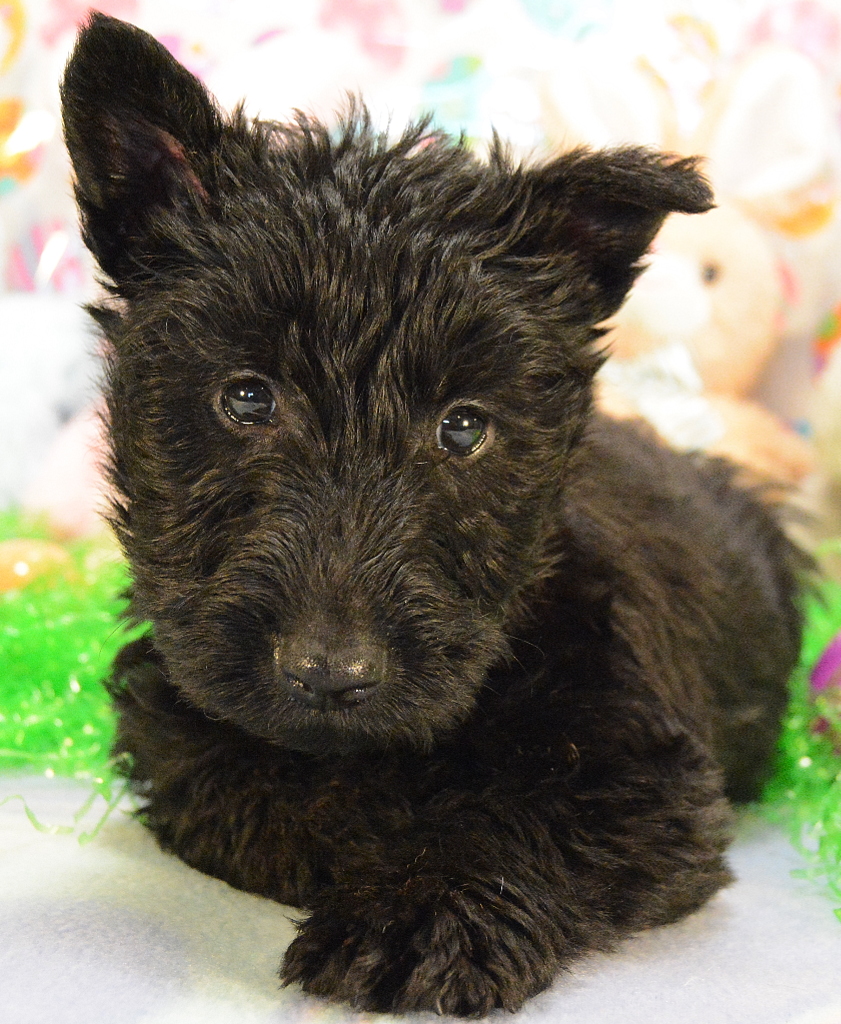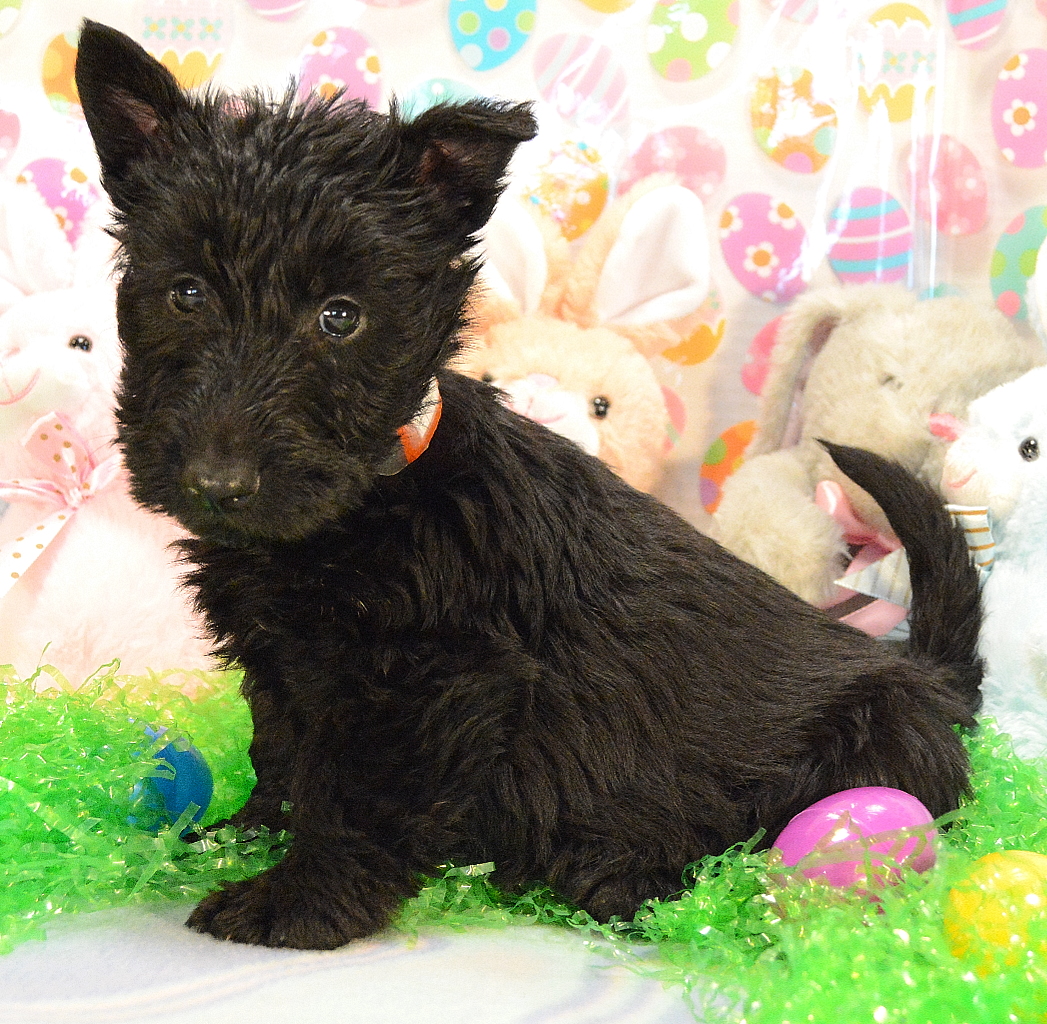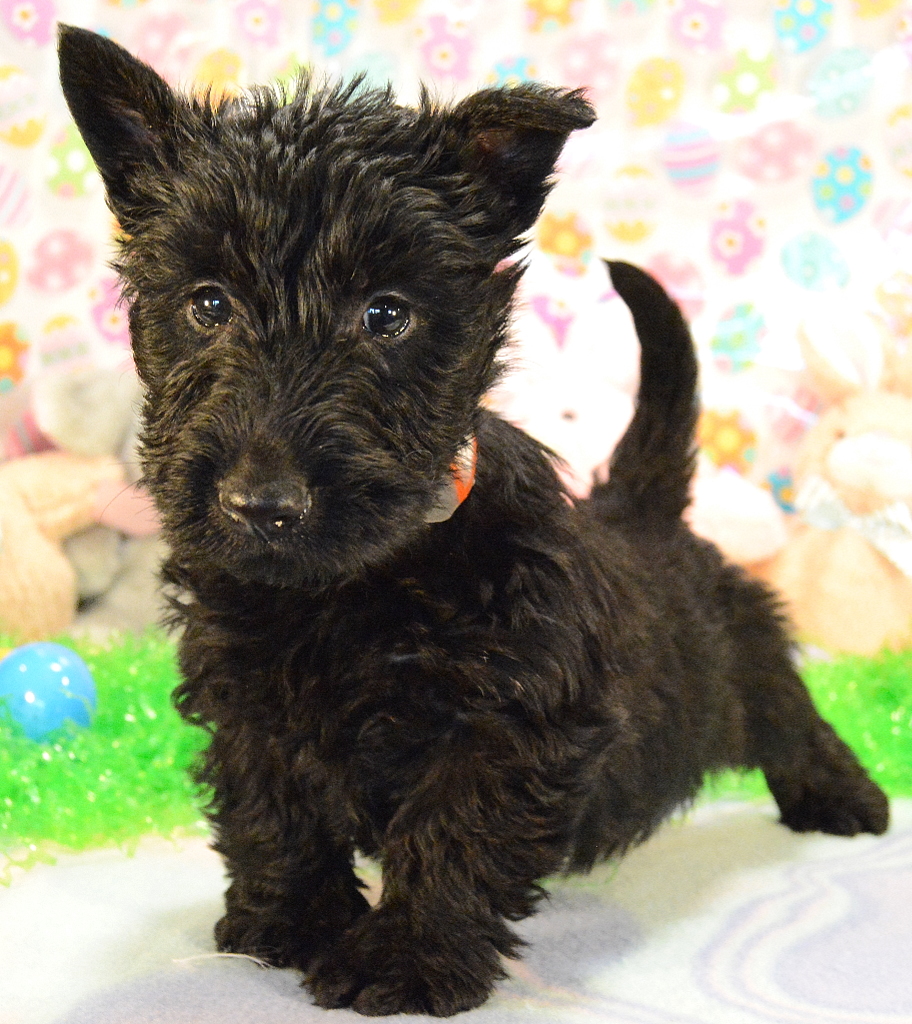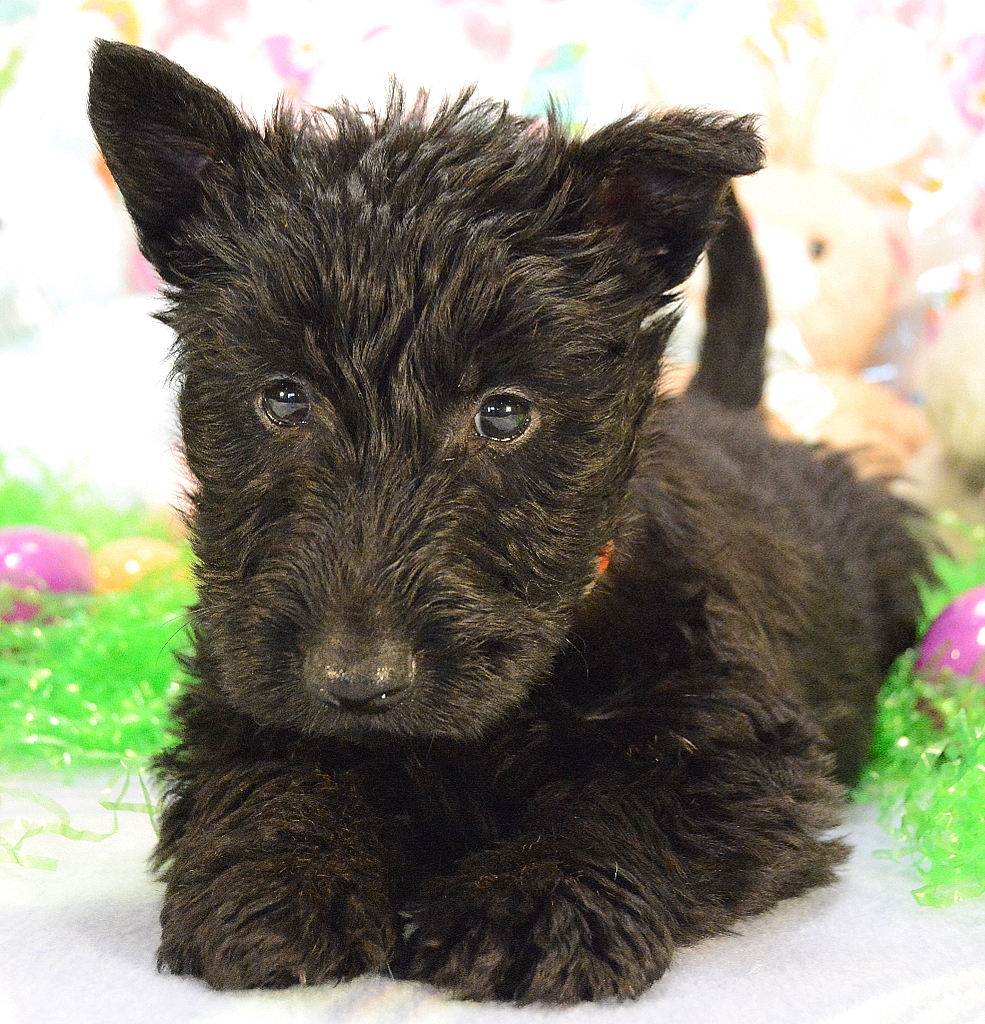 Girl #2
She seems to have very little fear. Happy and playful.
She is black but she has some very faint brindle on her back legs.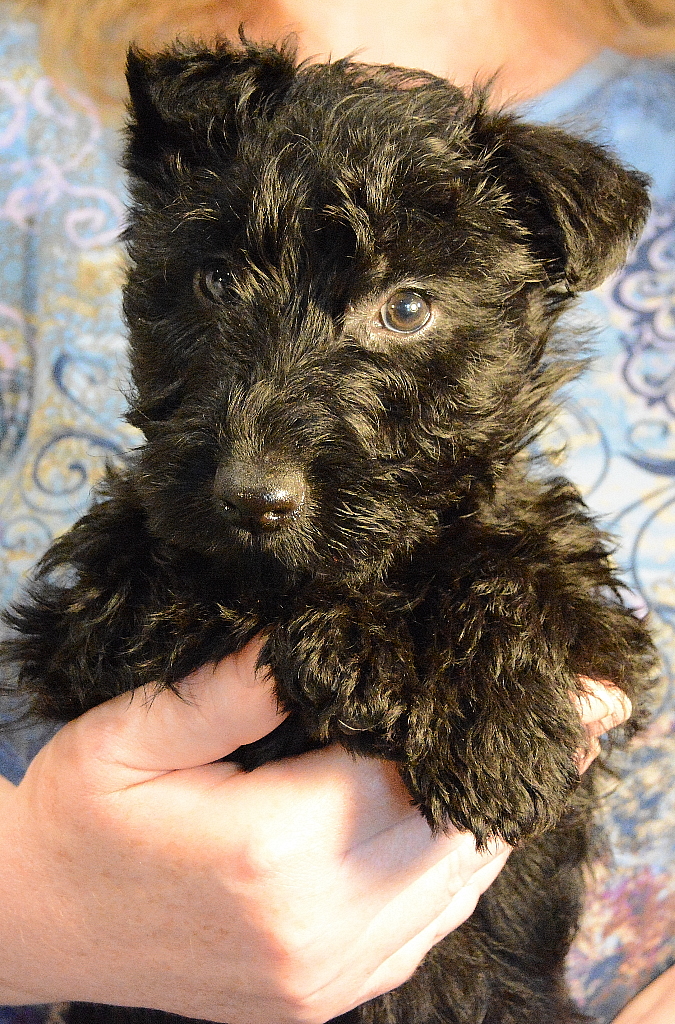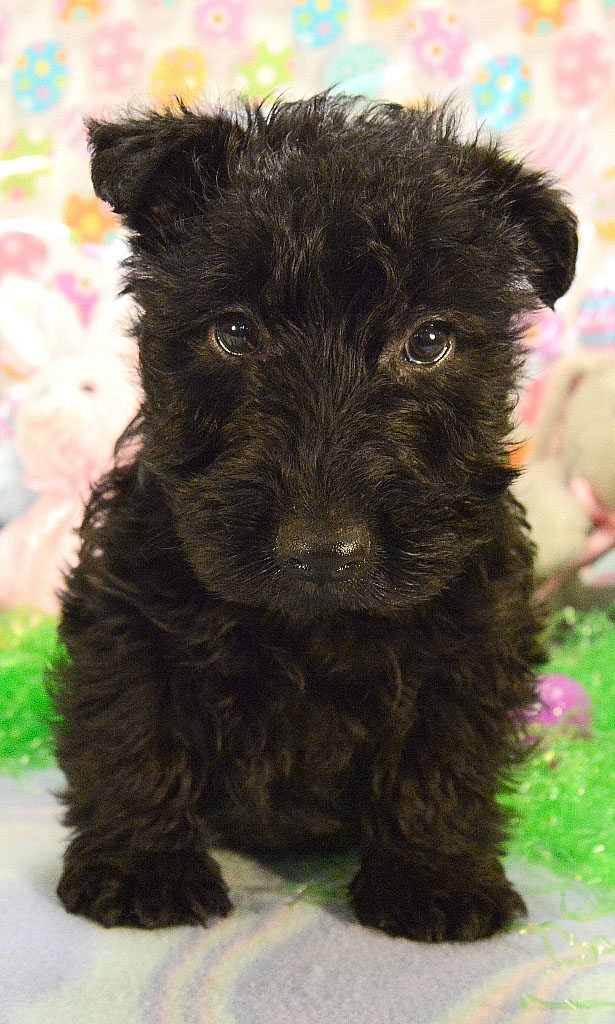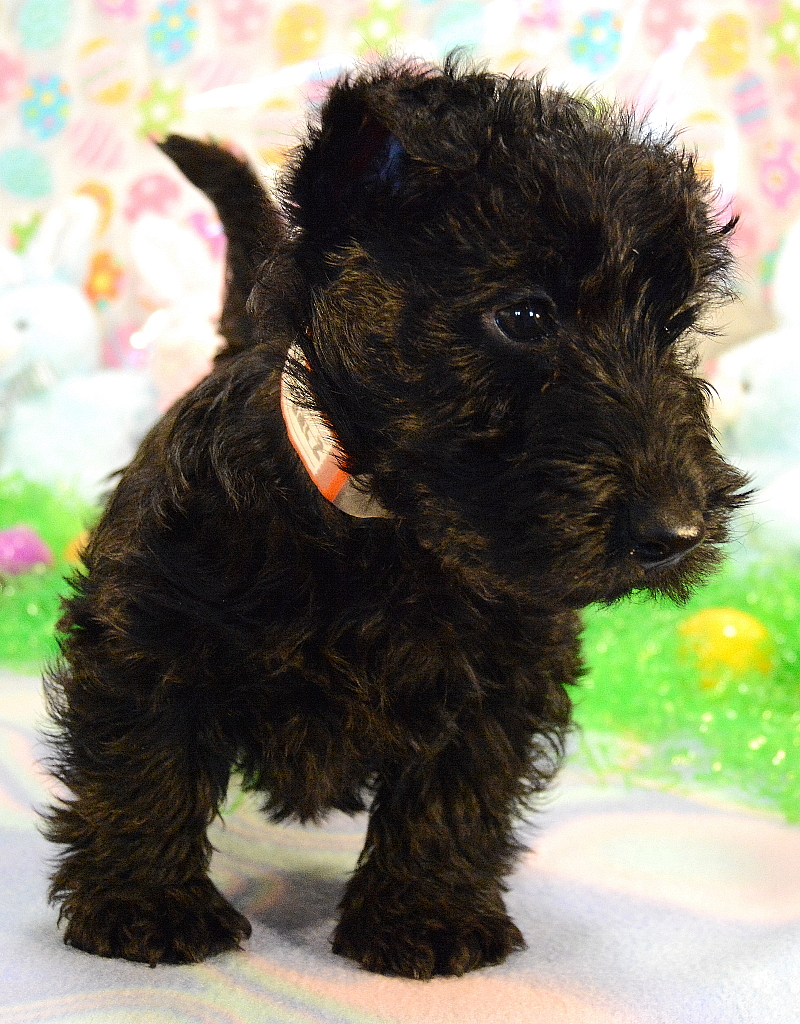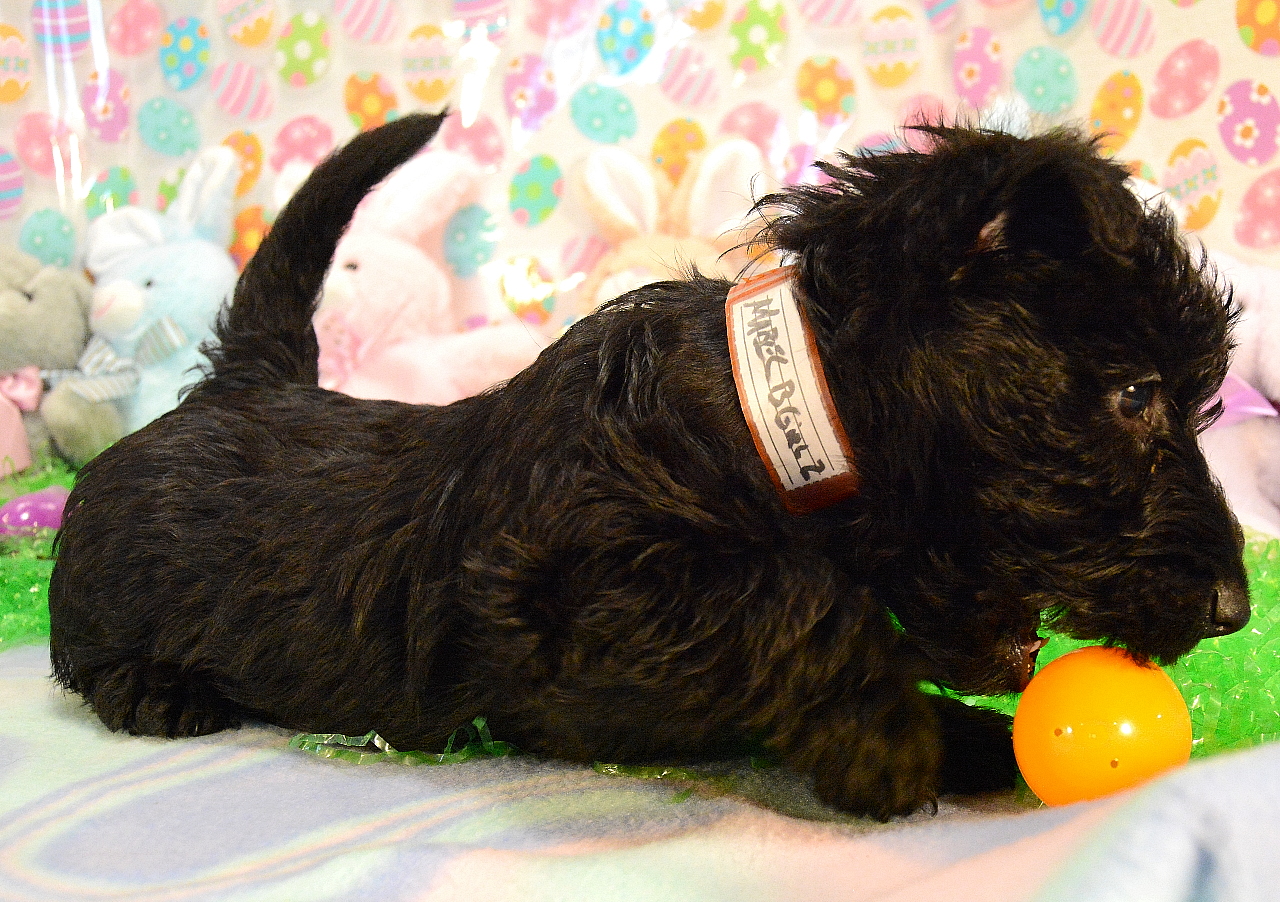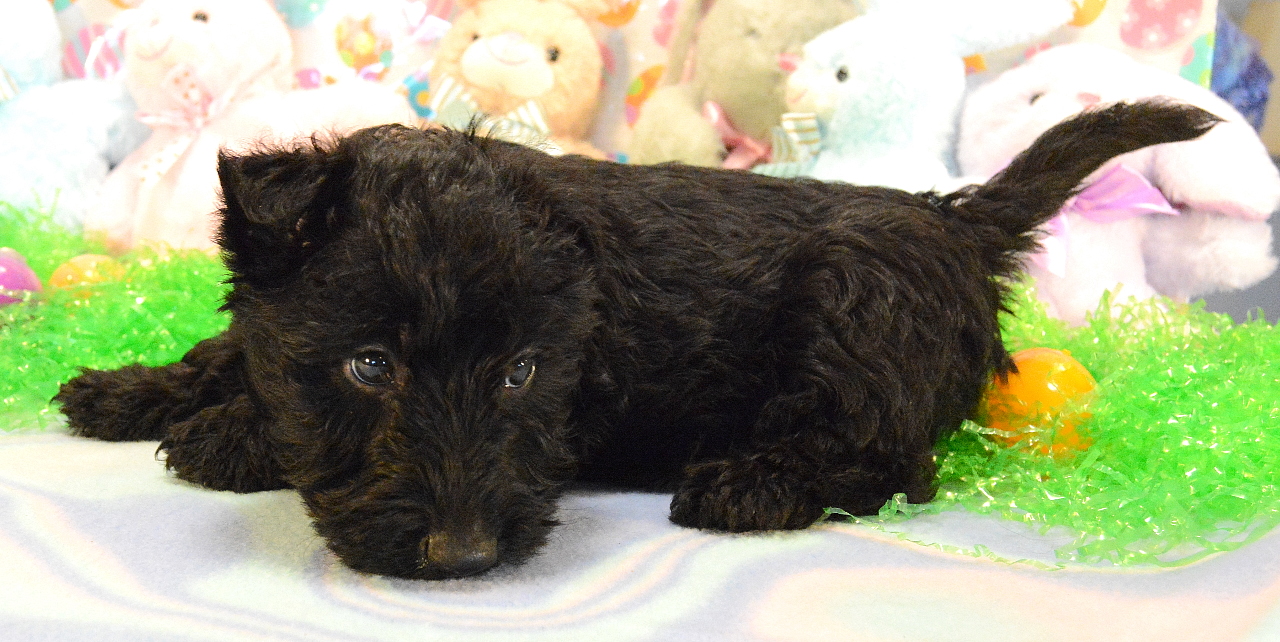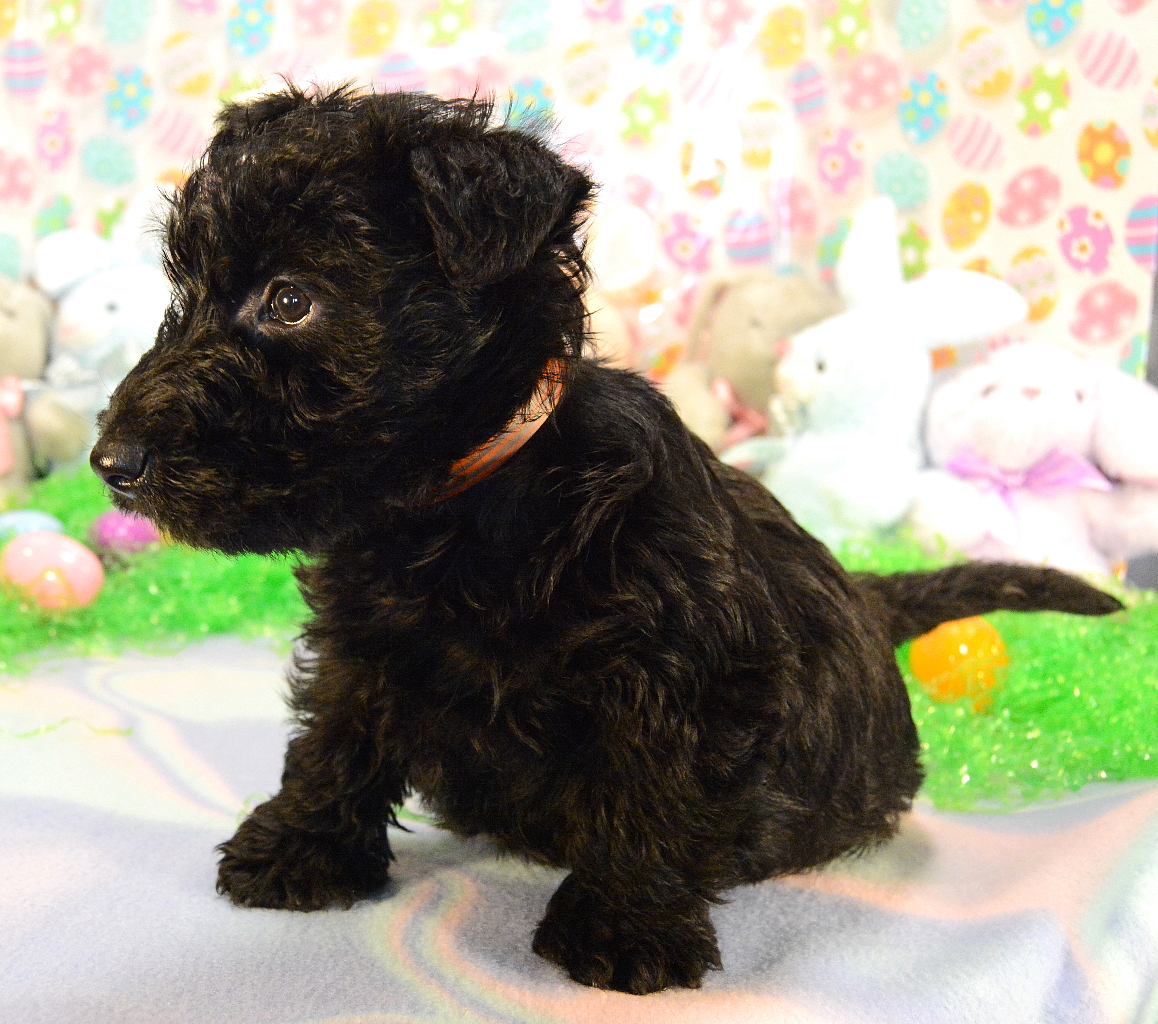 Girl #3
She's the explorer of this group, she likes to play but is just as happy entertaining herself.
The camera did make her nervous at times but she would forget about it.
She is black but she has the ever-so-slightest light brindle on her back legs and about 10 white hairs on her chest.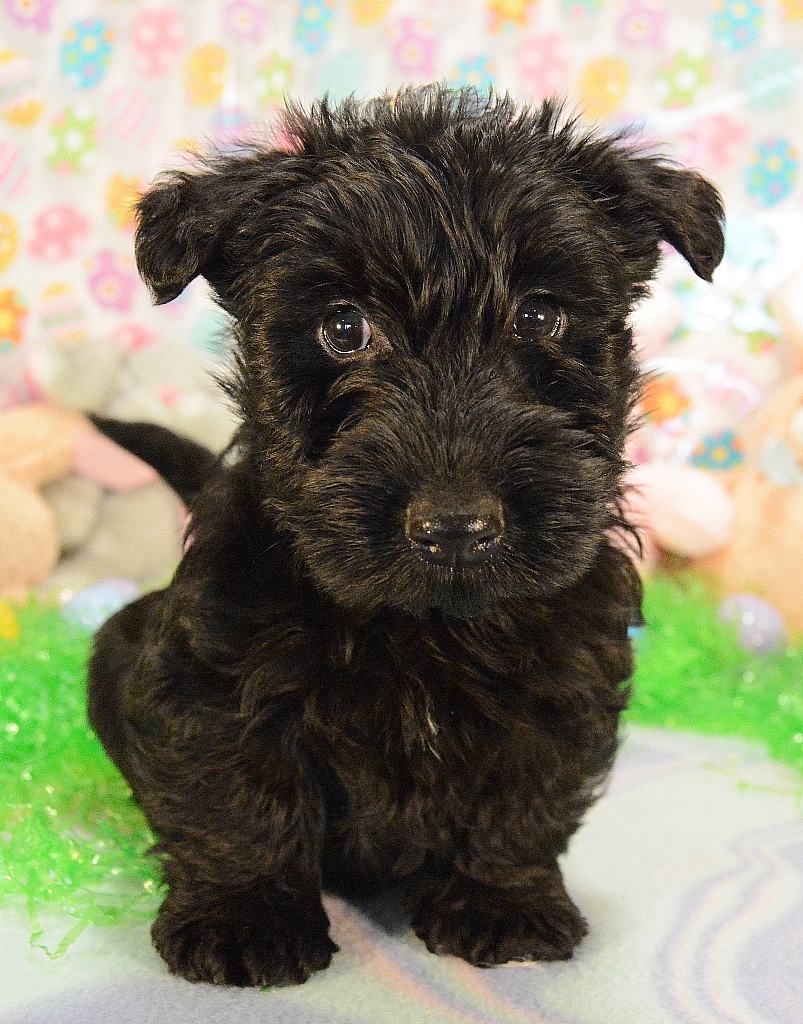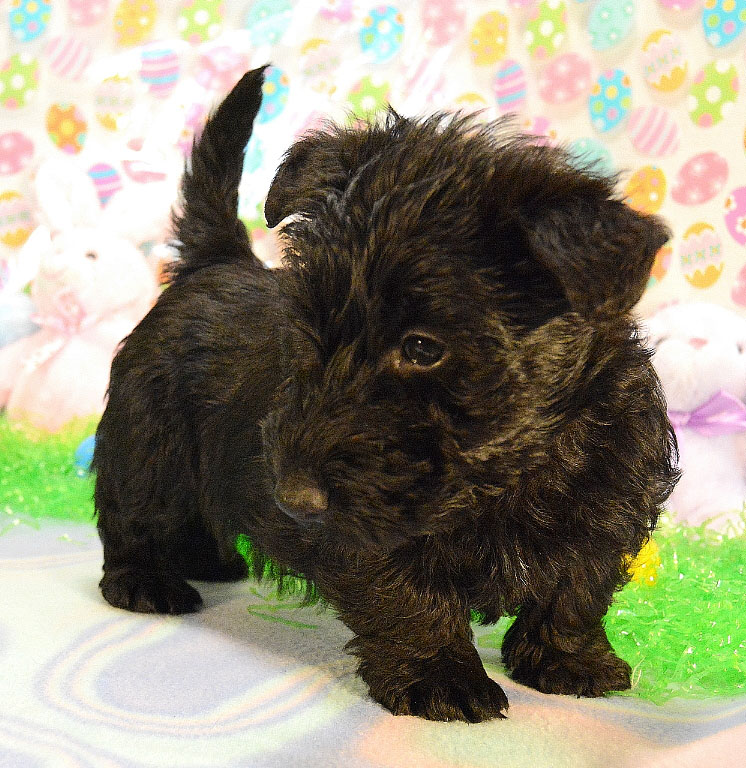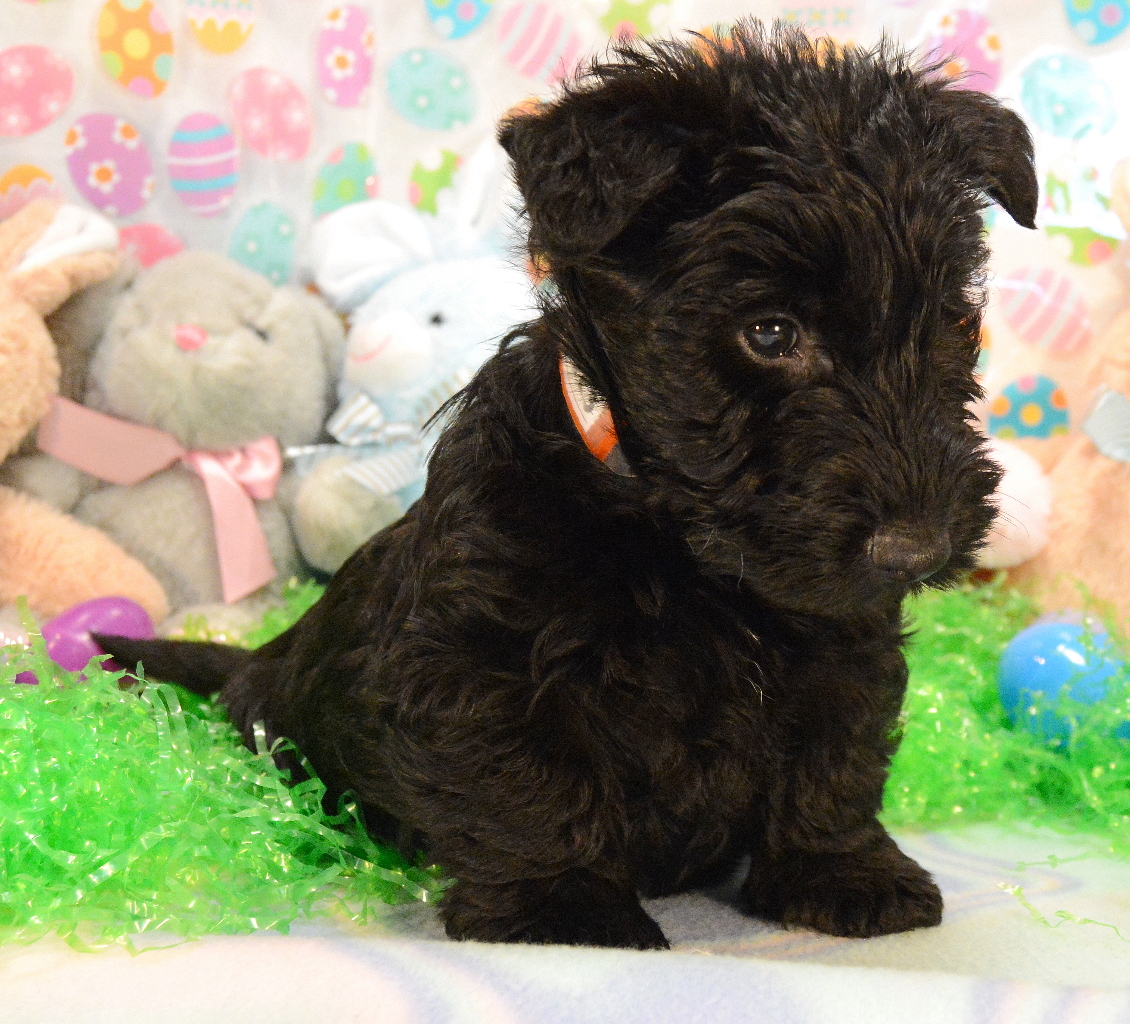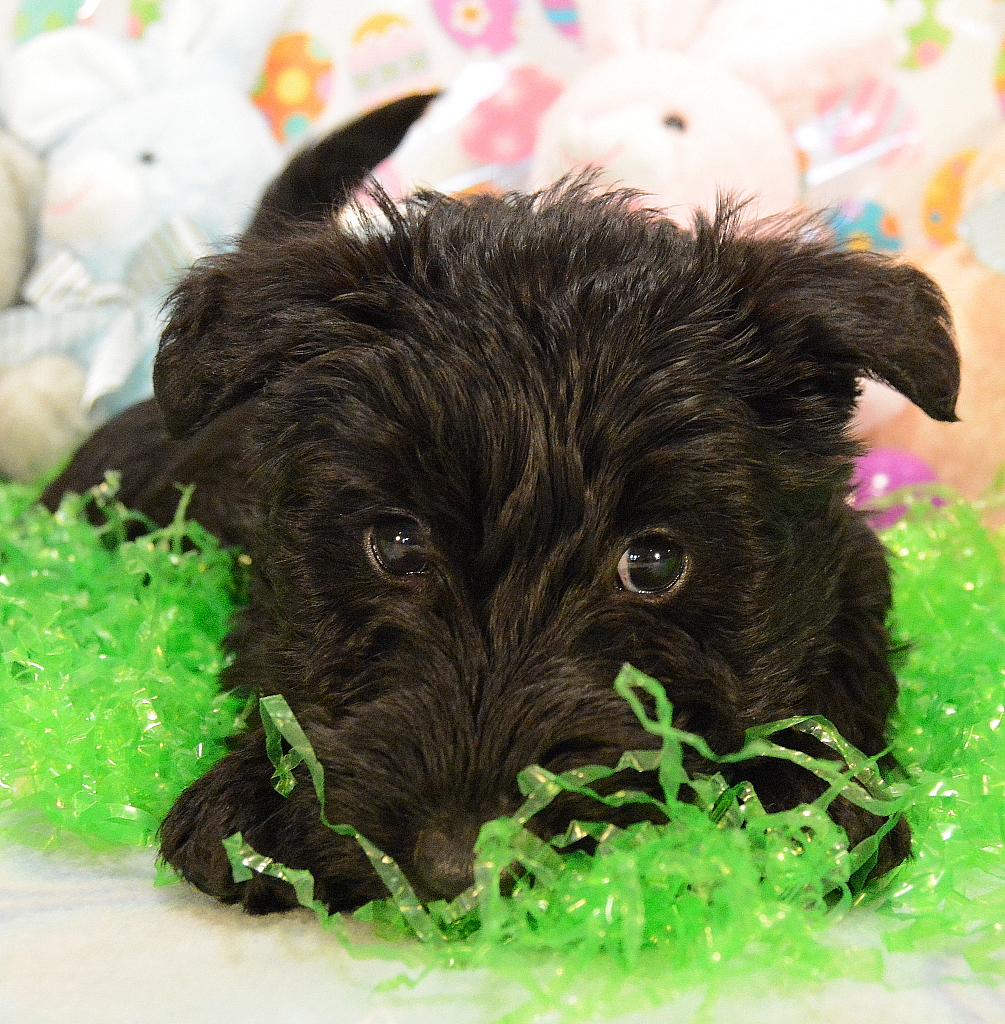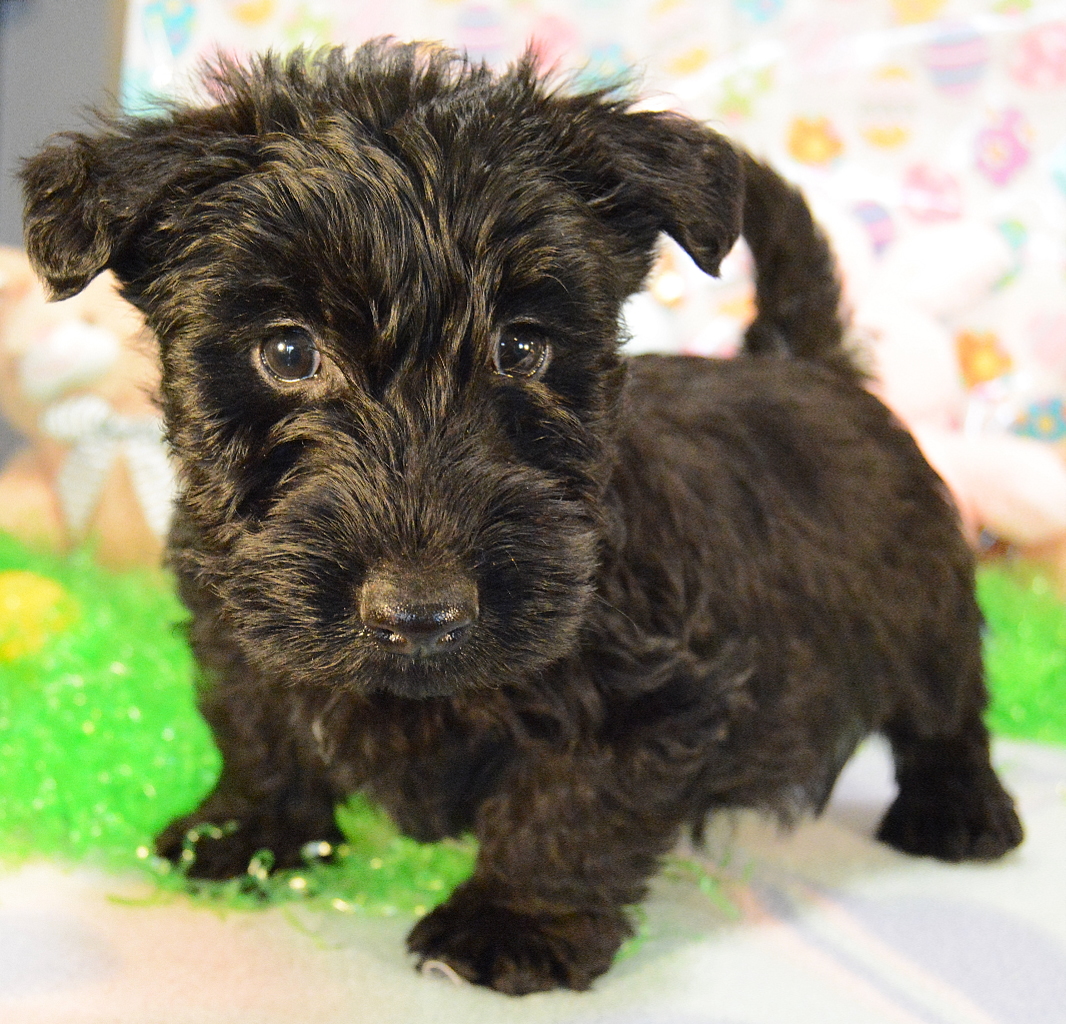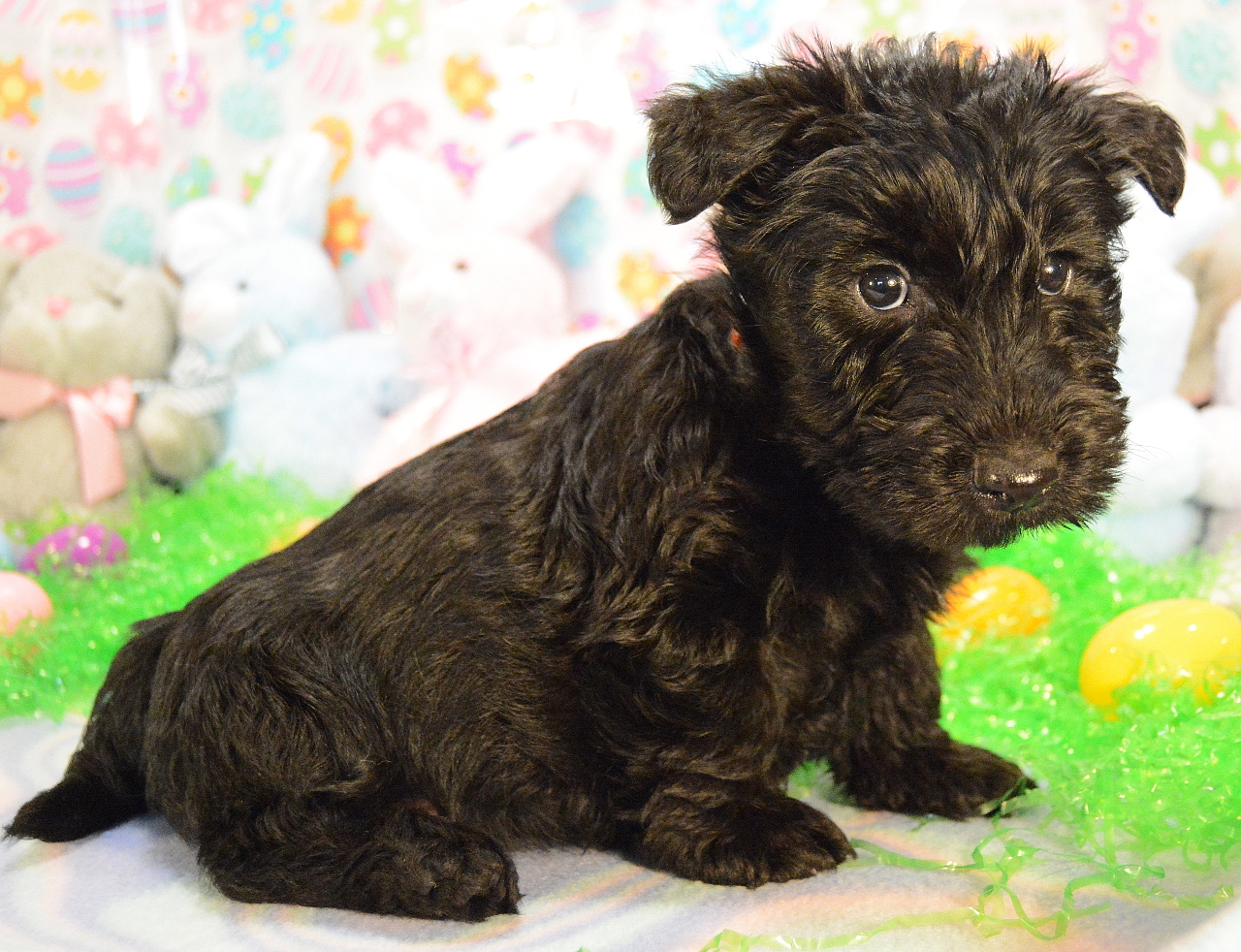 The Wheaten Girl
She seems to be the bravest of the lot, she is happy and very playful.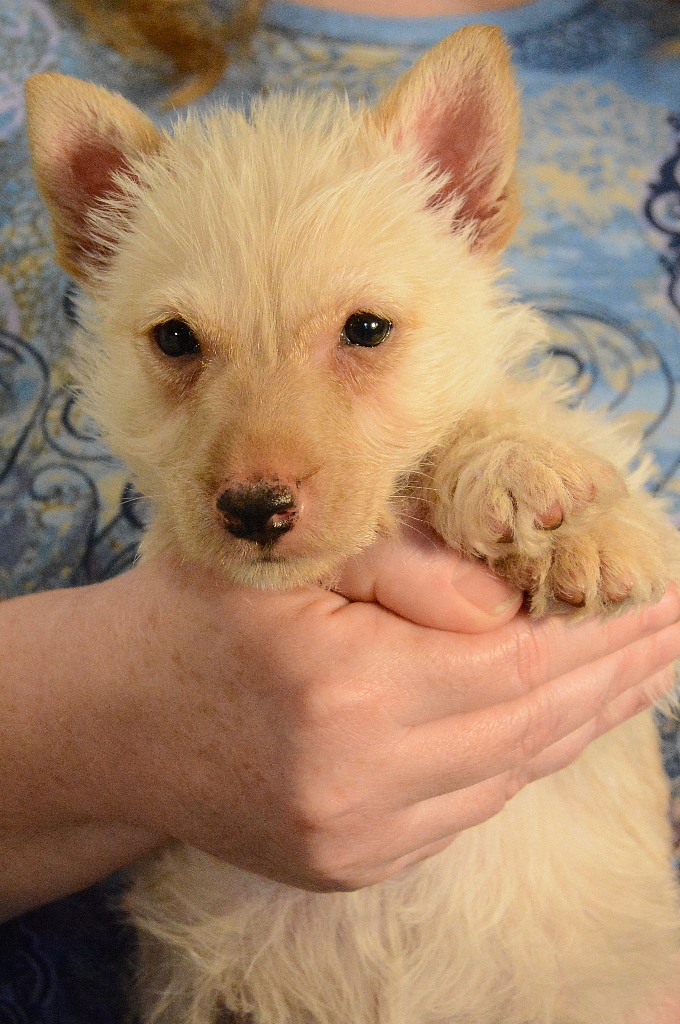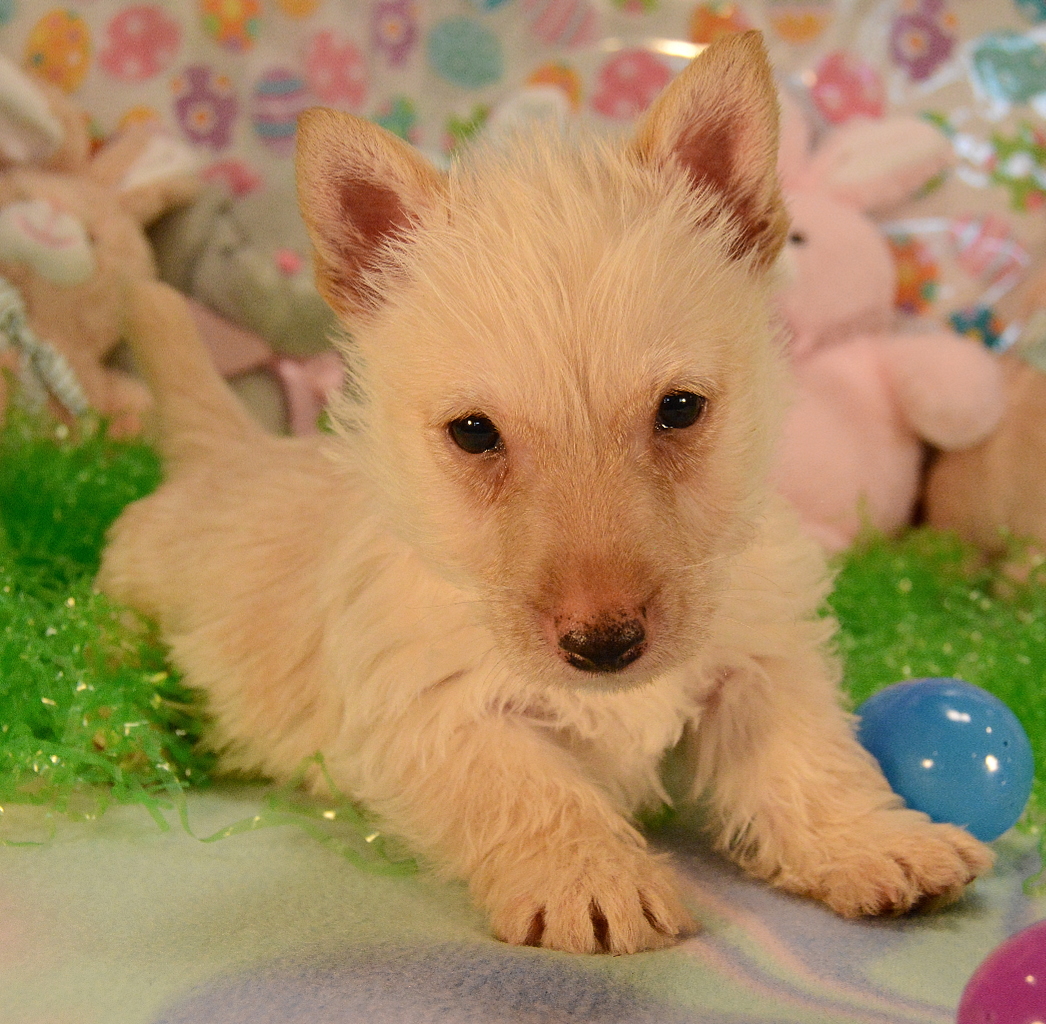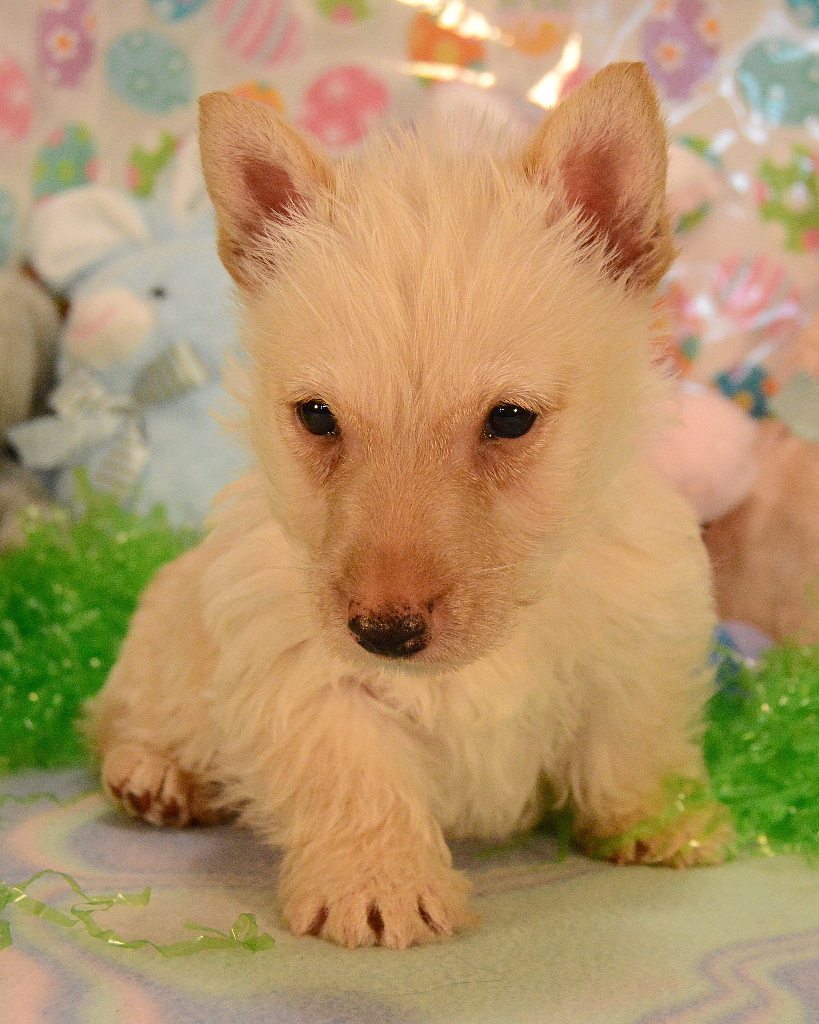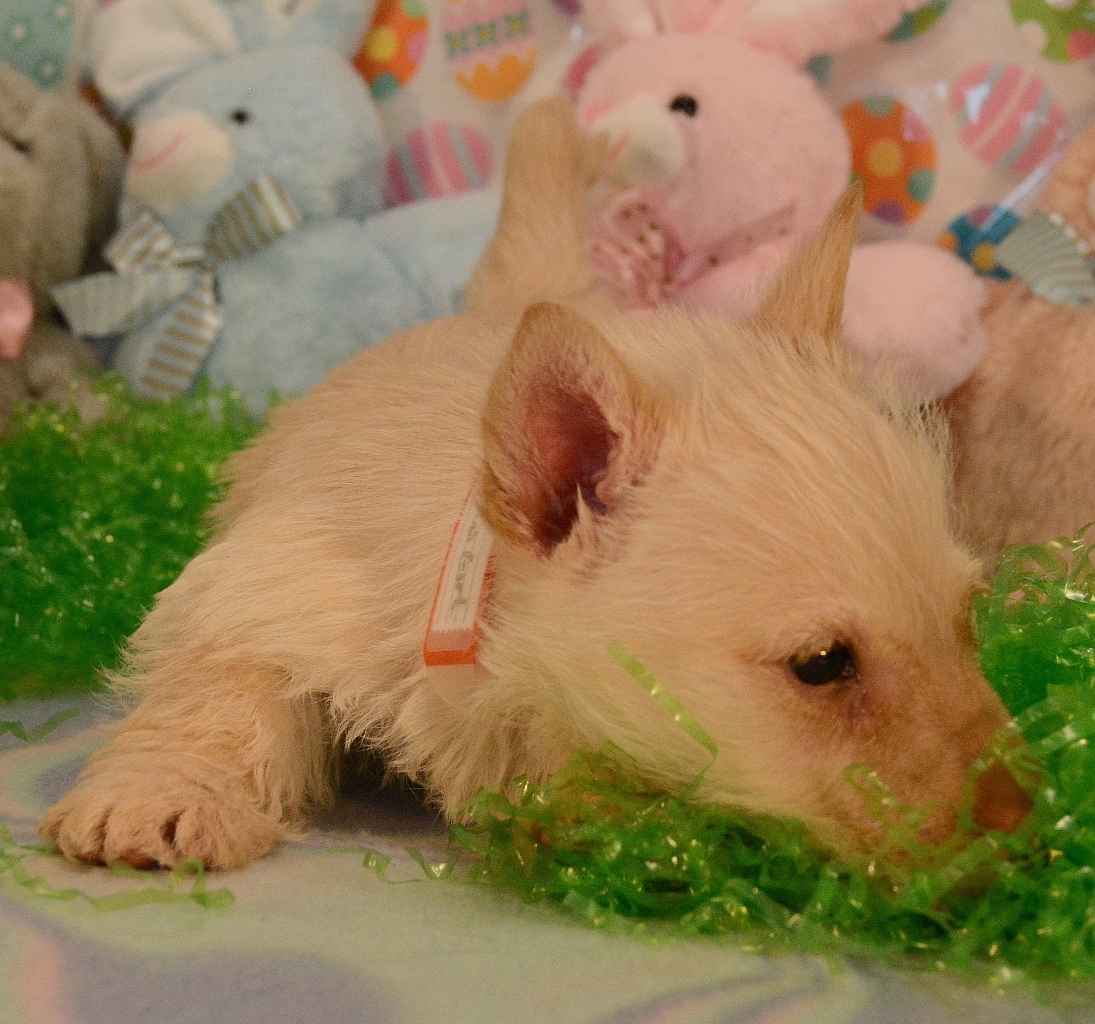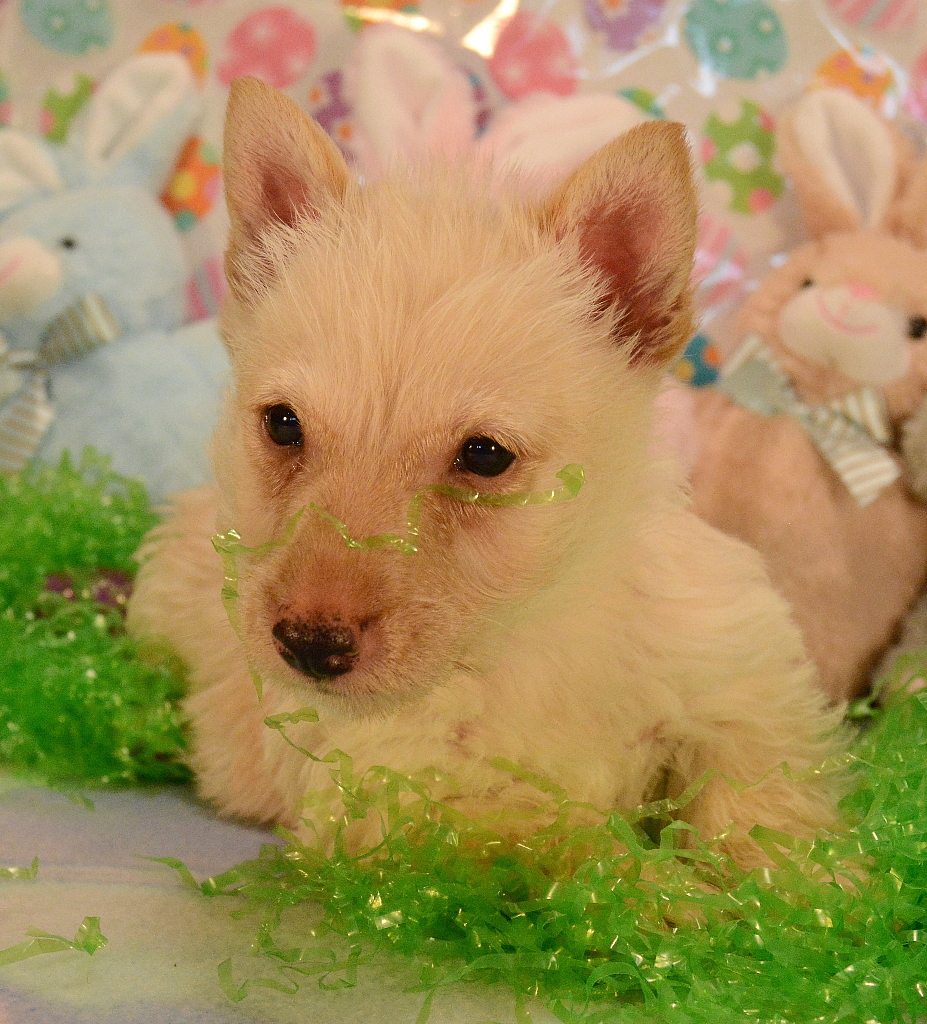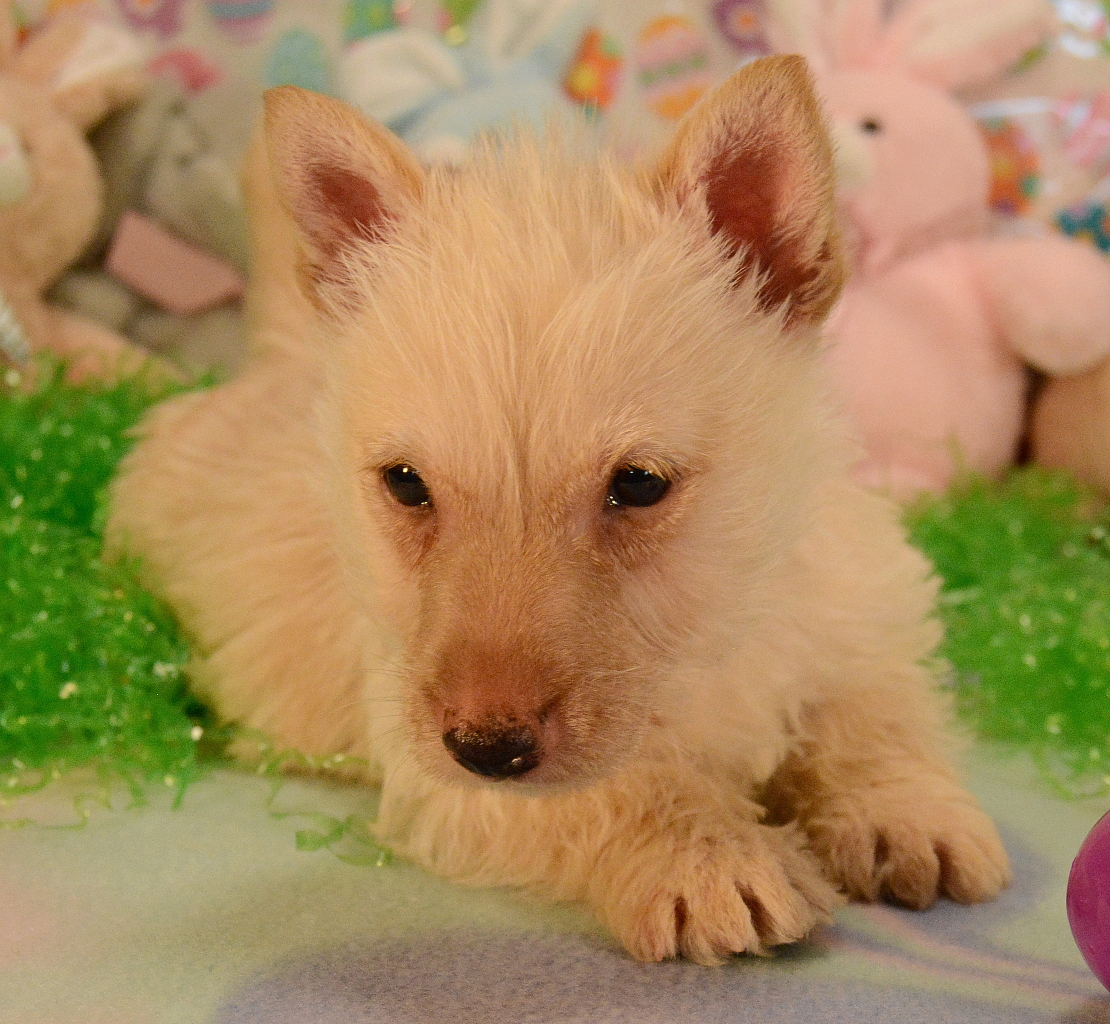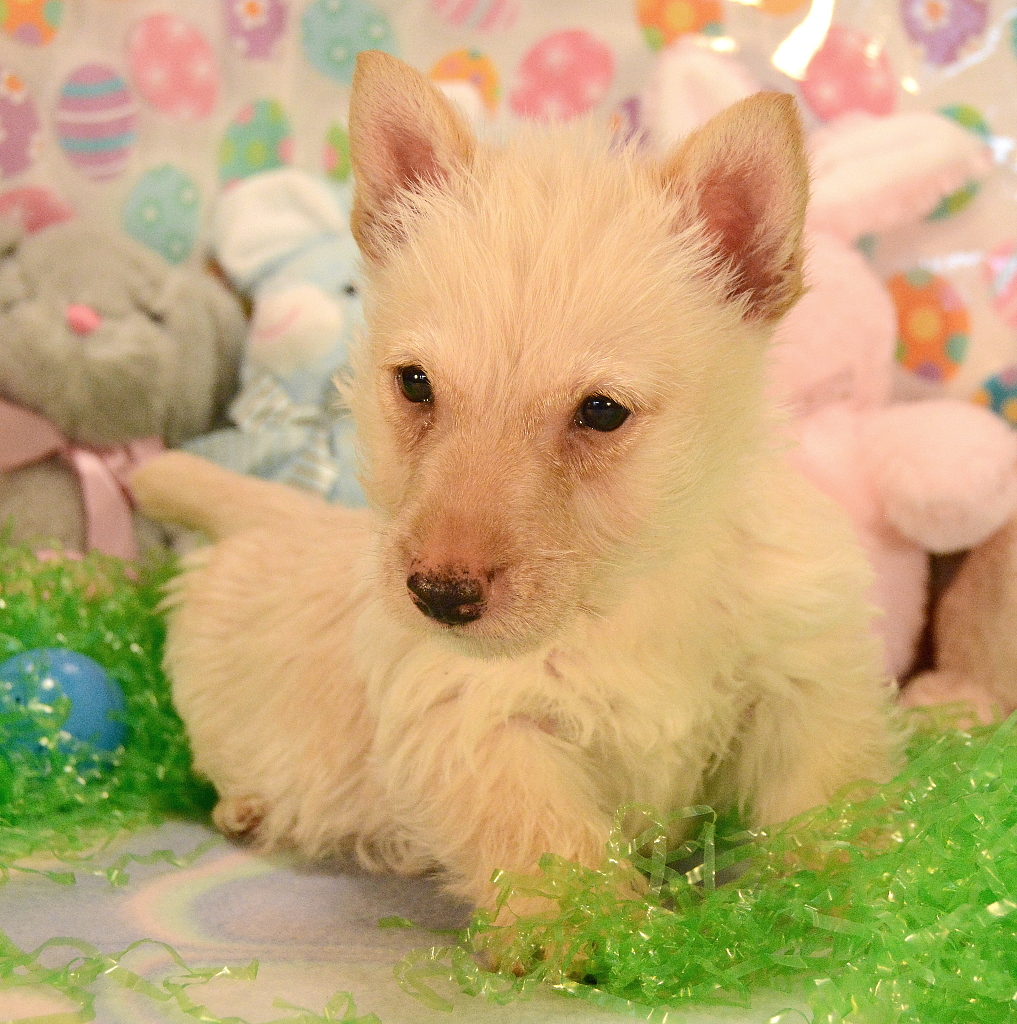 The Boy
He is mild mannered and might make a good couch buddy!
He is black, I can find no brindle.
If you think you see brindle it's just the light, I have to use a lot of light to make black pups visable.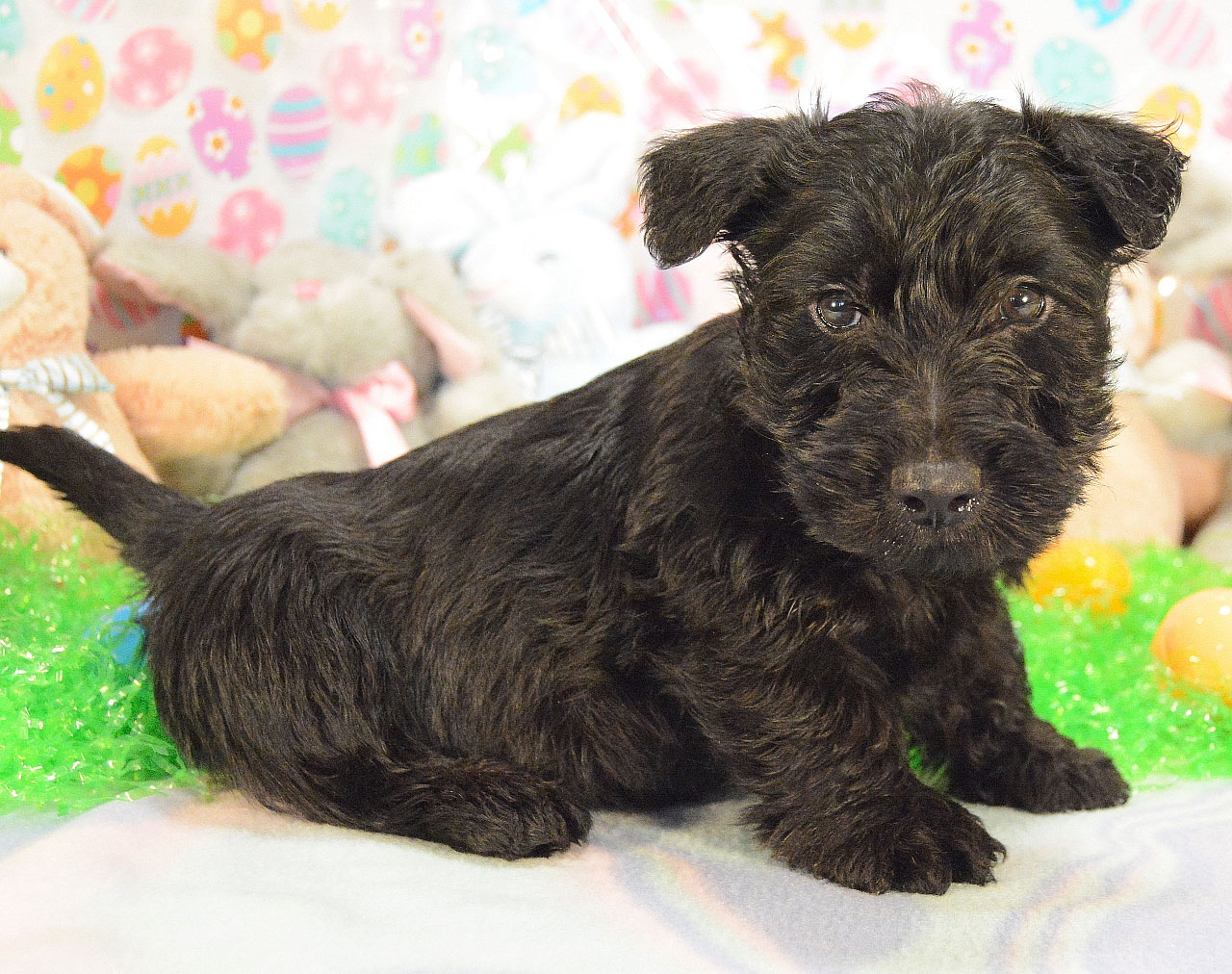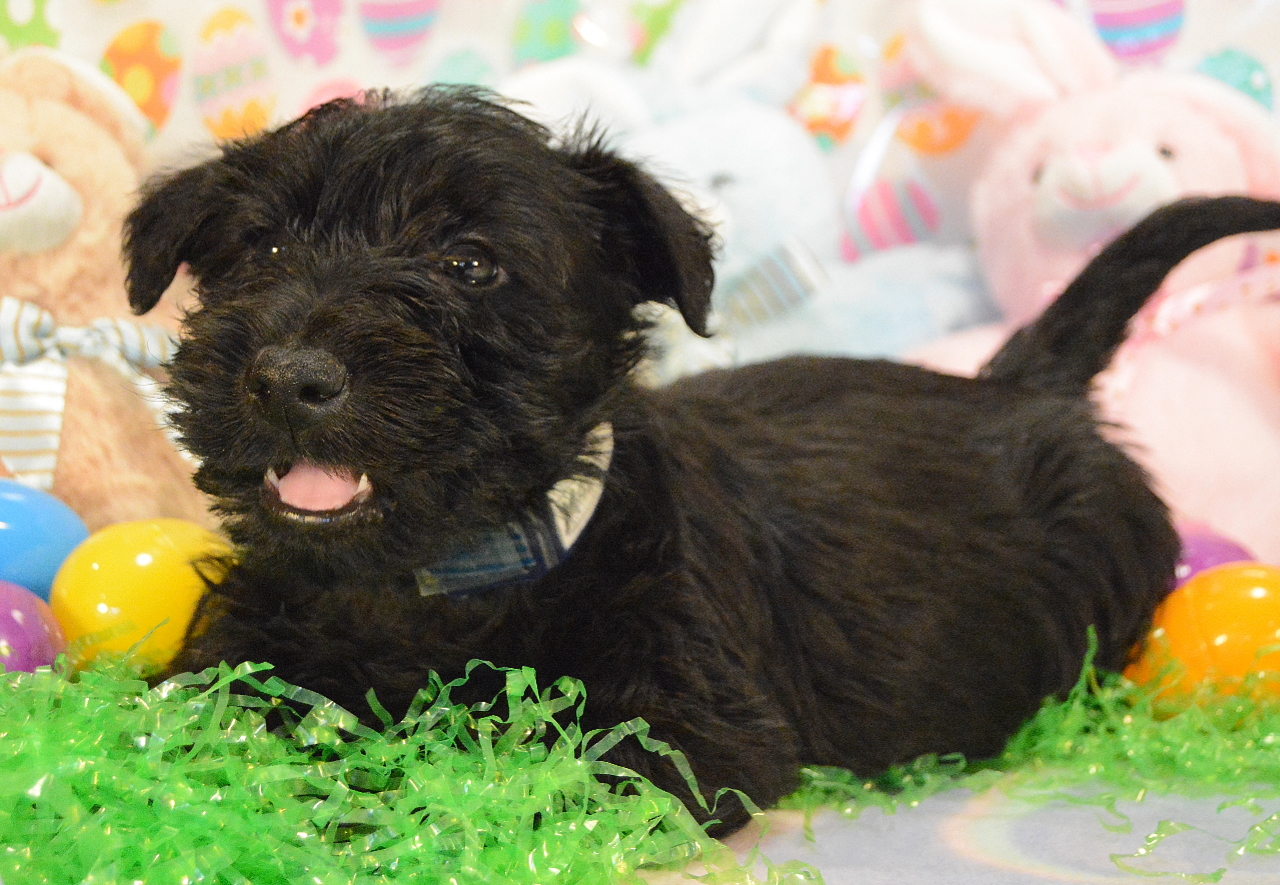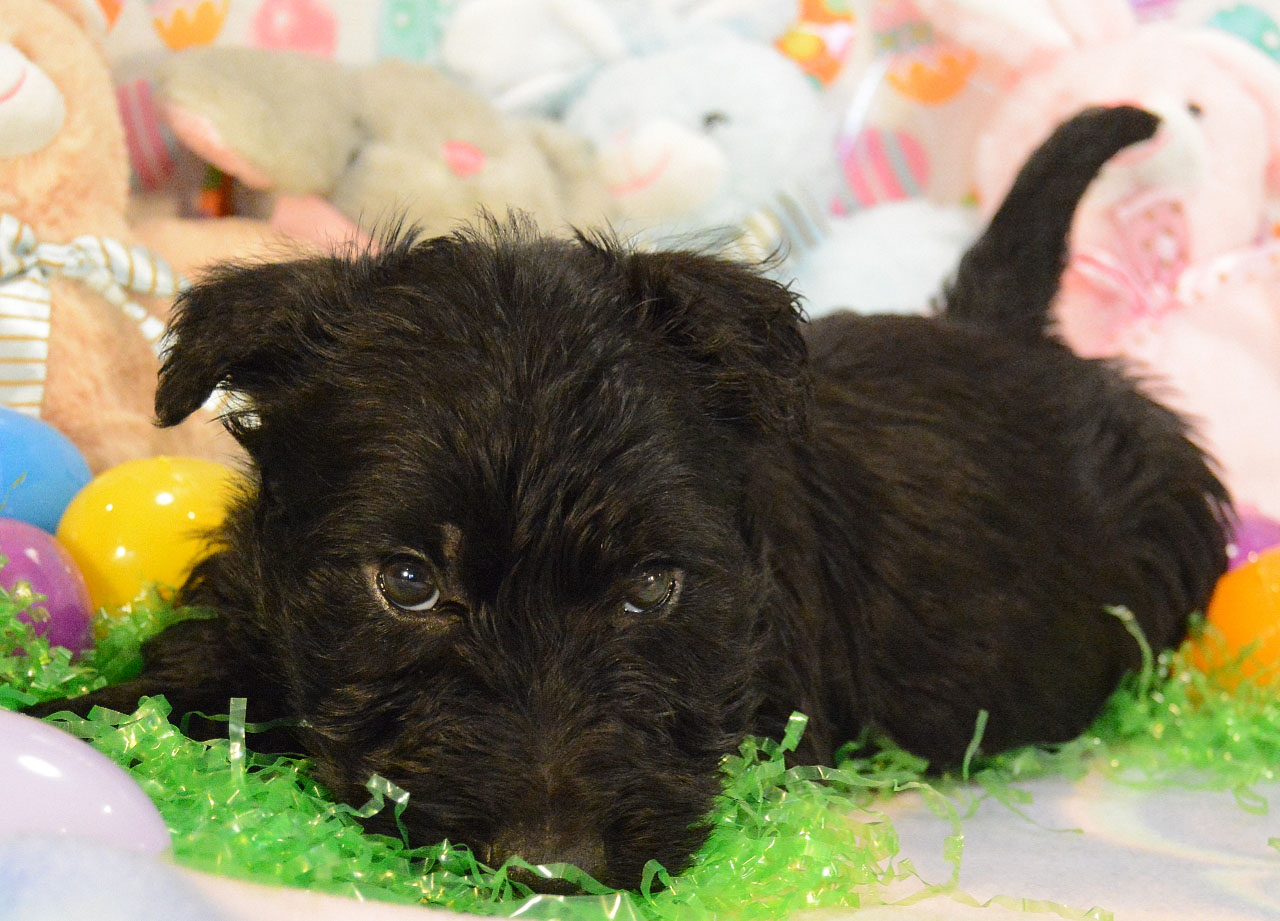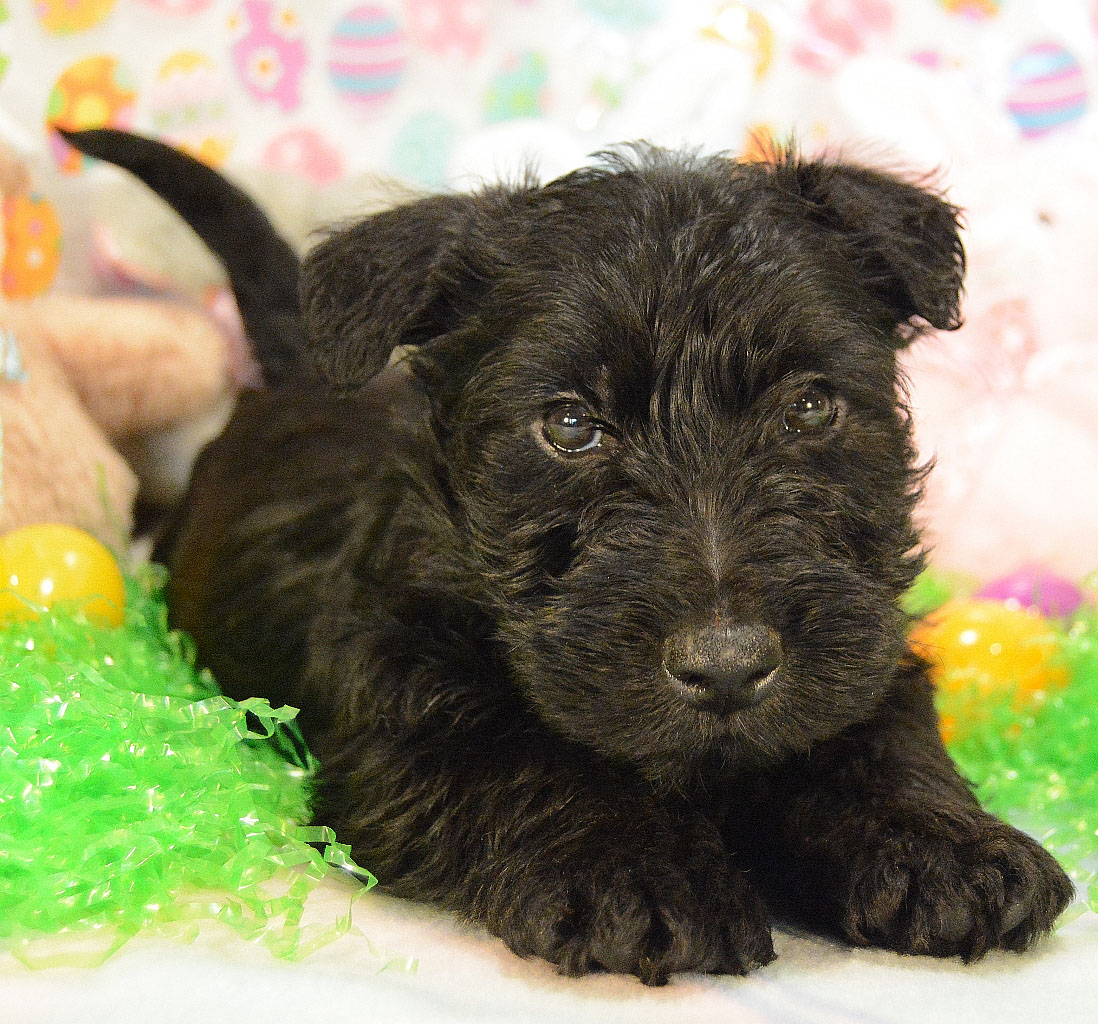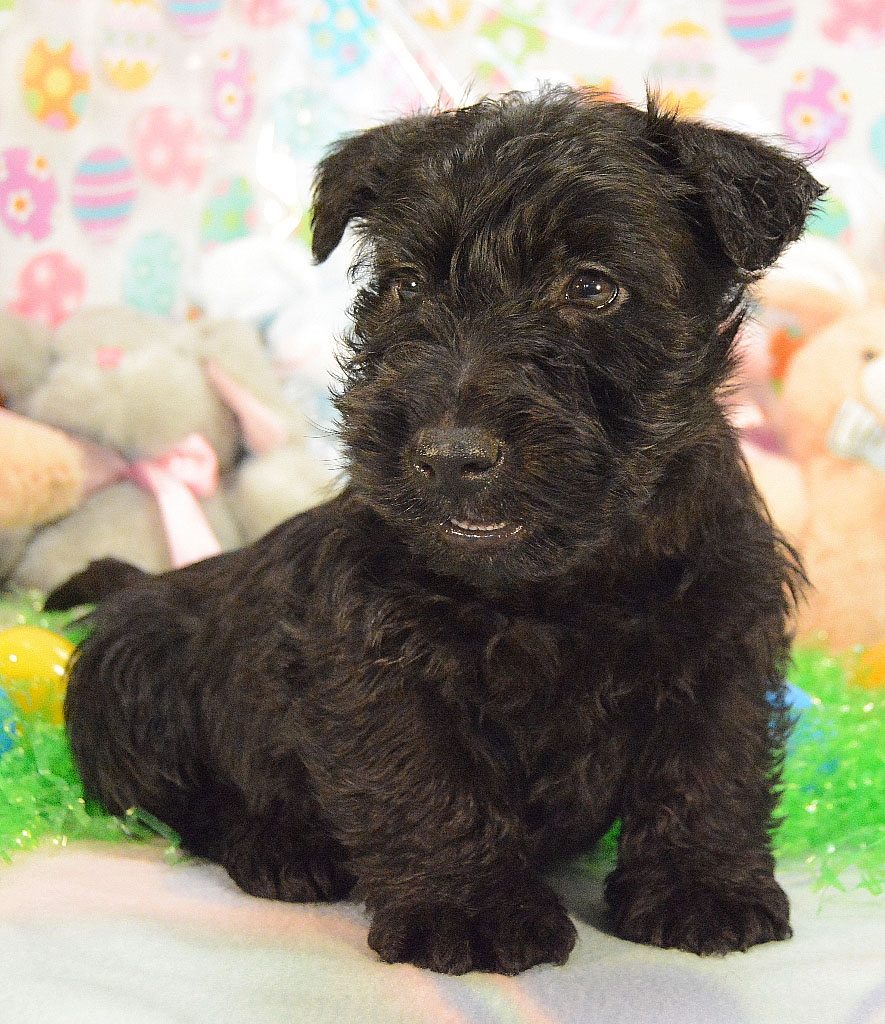 The End.
Please check us out on Facebook for some BONUS pictures of this litter.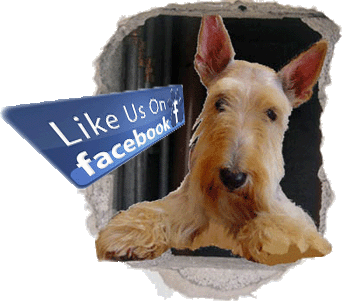 3-9-2021
On January 27th 2021, Mabel and Yankee had a beautiful litter of 5.
3 black girls, 1 wheaten girl and 1 black boy.
I am placing these pups to folks on my waiting list.
If you would like to be added to my waiting list (no obligation) Please Click HERE
Prices, terms, email address and phone number are located here.
These pups will be ready to go home on Saturday, April 3rd, 2021 (Easter weekend)
This litter is now weaned, they will go for 1st vet check and shots later this week.
Here are their 1st pictures.
Please come back in about a week for a HUGE picture update.
All 5
1 boy left 4 girls right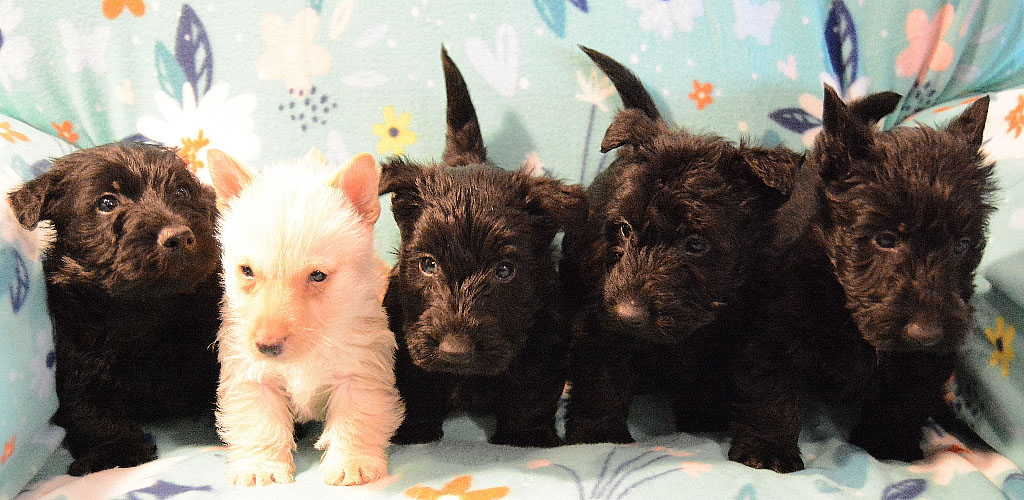 The girls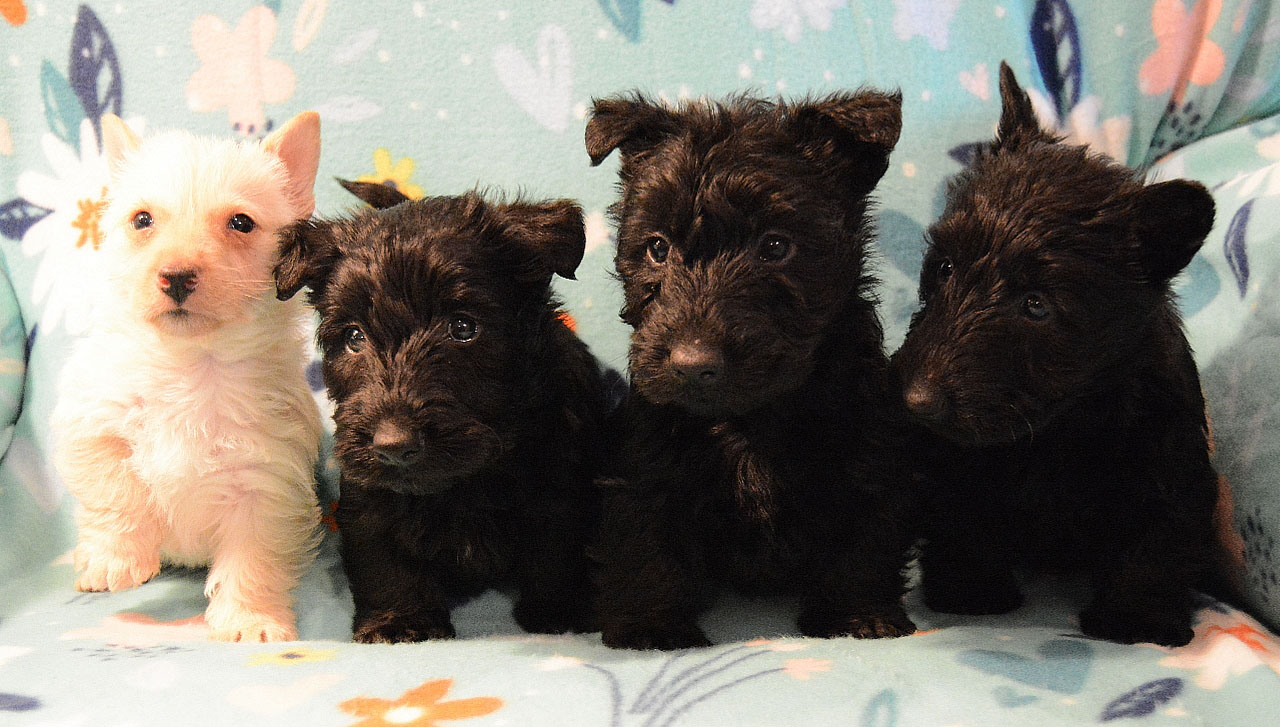 The boy